Received a wedding invitation and don't quite understand the dress code? Or perhaps you're planning your wedding and aren't entirely sure what to write on your invitations? Here's our dress code dictionary, aimed at helping you decipher the wedding dress code.
Why should I include a dress code on my wedding invitation?
Including a dress code on your wedding invitations is a handy way to enhance the tone, theme, or mood you want on your big day, because your guests will dress according to your wedding's overall style nicely. It also helps guests decide what to wear by providing guidance as to how formal – or informal – your wedding is going to be.
Just remember, however, while these dress codes provide guidance as to what each style of dress means, that definition looks to the past and is shaped according to what the dress codes used to mean.
Most modern couples – and their guests – are far more relaxed when it comes to dress codes. Don't expect guests to stick strictly to these guidelines. For example, you can't demand a male guest wears a dark-coloured pocket square just because you're holding a wedding with a cocktail dress code!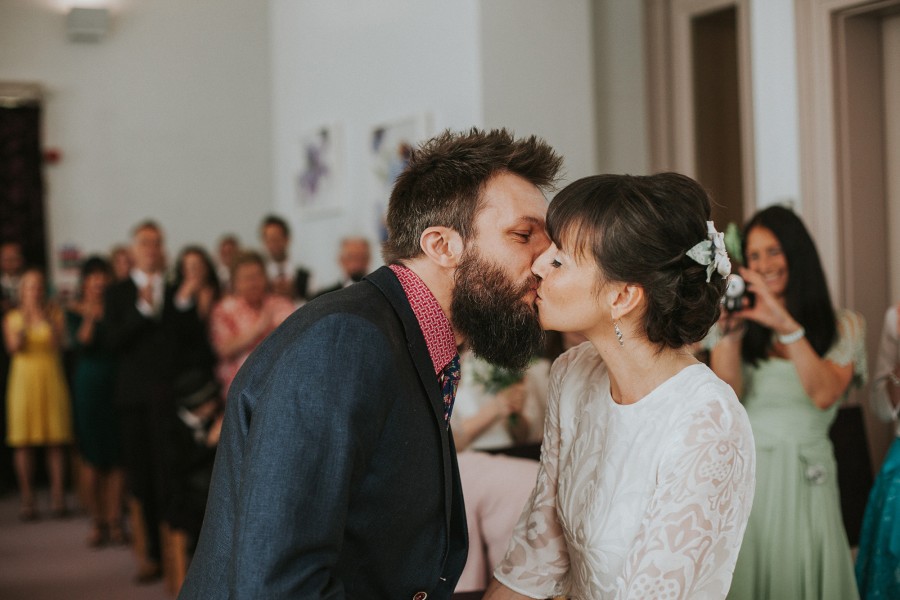 So – what are the various dress codes and what do they mean?
Smart casual
A smart casual dress code is suitable if you're holding a relatively informal wedding.
But what is smart casual? The Oxford Dictionary defines smart casual as 'neat, conventional, yet relatively informal in style,' so this option provides guests with a very wide scope of clothing choices because it's all about being smart, without being overly dressy – or overly casual.
Smart casual for women encompasses anything from a neatly tailored blazer and a button-down shirt, to a crisp sundress, as does a pair of smart trousers or a lovely skirt. A classic pair of tailored trousers or a little black dress, too, would suffice nicely. Just be sure to add a bit of flair!
When it comes to smart casual for men, go for casual trousers such as chinos or suit trousers. In summer, you could even wear shorts. They can accompany their trousers with a long-sleeved shirt, and an optional jacket and tie. If you must wear denim, go for the stylish dark blue, tailored type.
If you're thinking about what shoes go with your smart casual outfit, male or female, you should definitely ditch the trainers! For men, think loafers and brogues and boat shoes – and think shoe polish. Worn-out shoes are, well, a little too casual.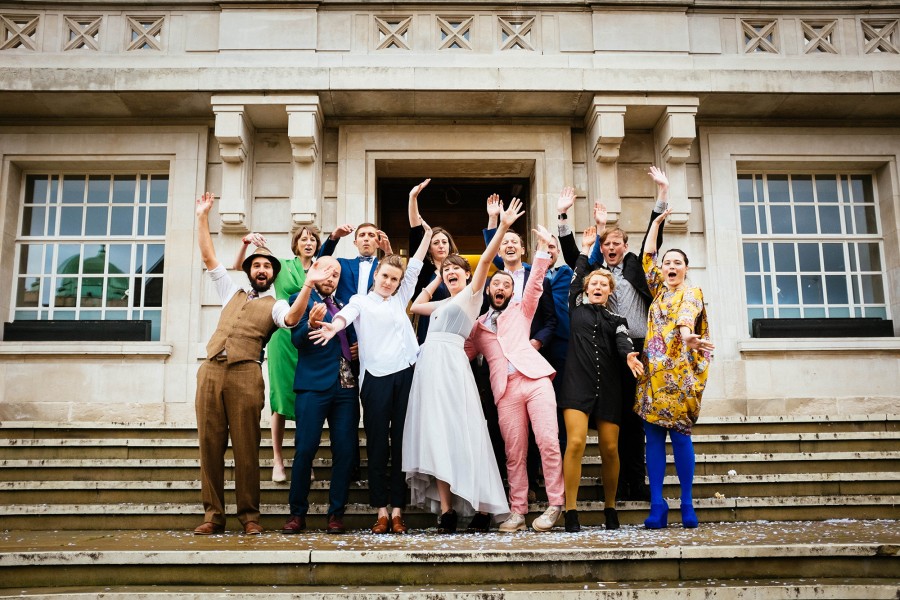 Cocktail
A cocktail dress code is most applicable if you're attending a semi-formal wedding.
Cocktail attire isn't overtly formal and can, therefore, still be a little fun but is clearly a step above smart casual.
Traditionally, cocktail attire for women was restricted to dresses that were knee-length. However, nowadays any length shorter than an evening dress may be considered cocktail dress appropriate.
For men wondering what to wear to an event requiring cocktail attire: you're generally required to wear a suit, preferably a dark one in navy or charcoal, accompanied by a white or muted colour shirt. And of course, don't forget a tie or perhaps even a pocket square.
If the wedding you're attending is in the afternoon, you can be a little freer with the colours and patterns of your shirt, tie and, pocket square. However, if the wedding is an evening cocktail event, the rule about dark colours and muted tones definitely applies.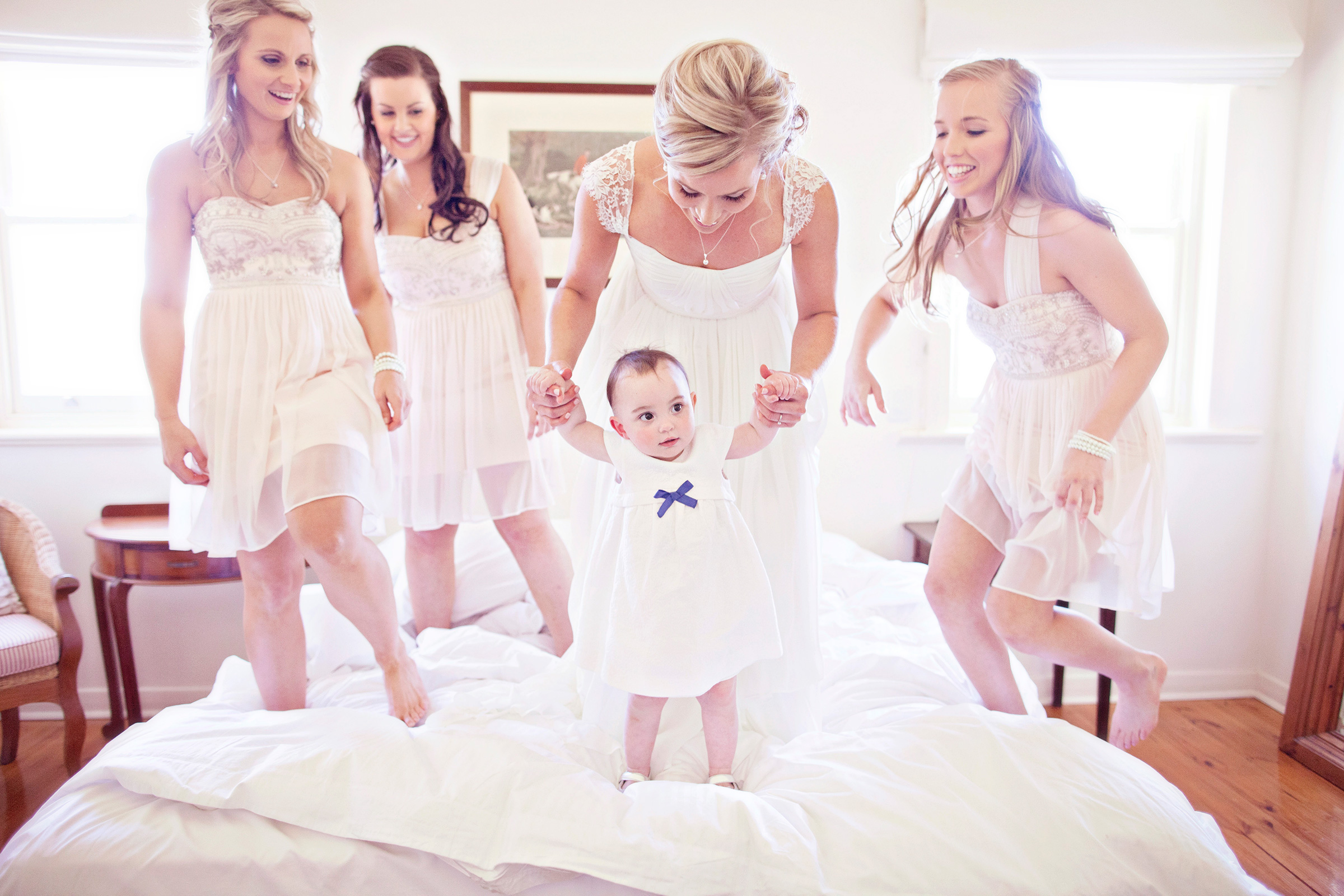 Jacket and tie
A jacket and tie dress code is applicable to a semi-formal wedding.
The jacket and tie dress code is more formal than cocktail and is very similar to lounge suit as it requires men to wear a suit jacket with a tie, (whereas cocktail infers a tie is optional).
Women may wear a cocktail dress that is shorter than floor-length, a trousers suit, or dressy separates to a jacket and tie event.
When it comes to men, the dress code implies the obvious: a jacket and tie is required. A suit, or a smart blazer and chinos is appropriate too.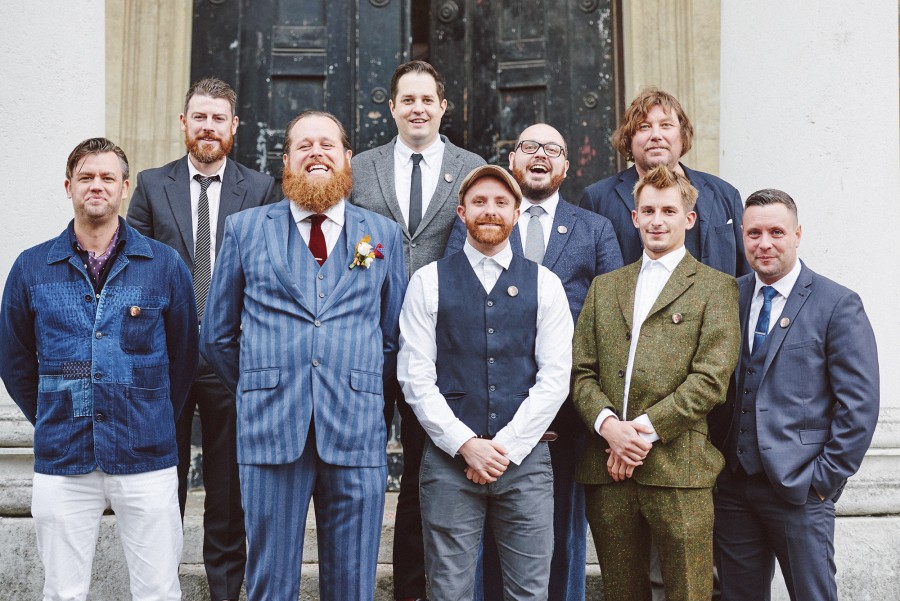 Lounge suit
A lounge suit dress code is suitable for a semi-formal day time wedding.
But what does lounge suit mean? Lounge suit is the traditional English way of describing a suit, and the lounge suit dress code is directed more towards men rather than women.
Men are expected to wear a classic suit, waistcoat, smart shirt, and tie, and women are required to wear a dress that is suitable for the daytime. The lounge suit is a contemporary option for those who would prefer to avoid a more traditional form of dress, such as the morning suit.
Morning suit
Morning suits tend to be more directed towards male members of the bridal party rather than the guests, however very formal daytime weddings may require a morning suit dress code. For example a Royal wedding would require such attire.
Men should wear a tailcoat, waistcoat, and striped trousers, and women should wear a very formal daytime dress with a hat. Morning suit should only be the dress code for weddings beginning before 4:30pm.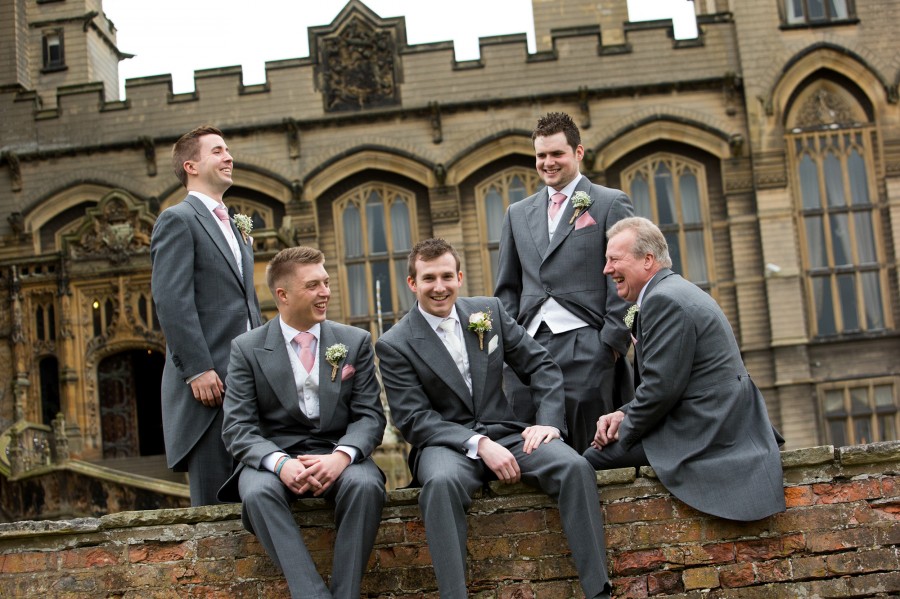 Formal
The formal dress code is located somewhere between cocktail and black tie.
For the ladies this dress code requires a short or long formal dress, a trouser suit, or dressy separates. For men, a dark suit, white shirt, and conservative tie is appropriate. Men can opt to wear a tuxedo if they wish, as the formal dress code is really another way to describe black tie optional.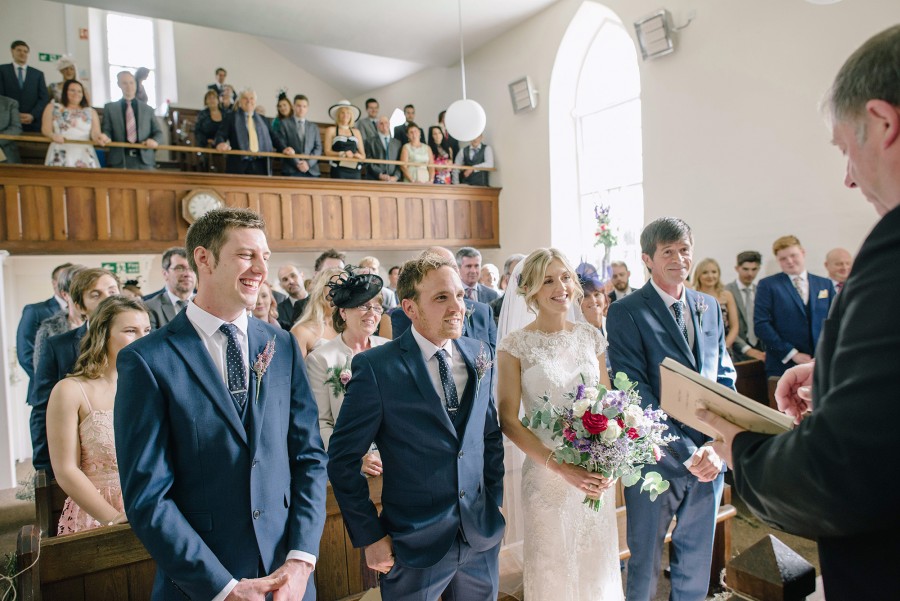 Black tie optional
Black tie optional means that guests are encouraged to wear attire that suits a black tie dress code, but this is optional. Men should wear a dark suit with a shirt and tie if they don't wish to wear a tuxedo. Women may wear a floor-length gown, or a knee-length cocktail dress, a trouser suit, or dressy separates.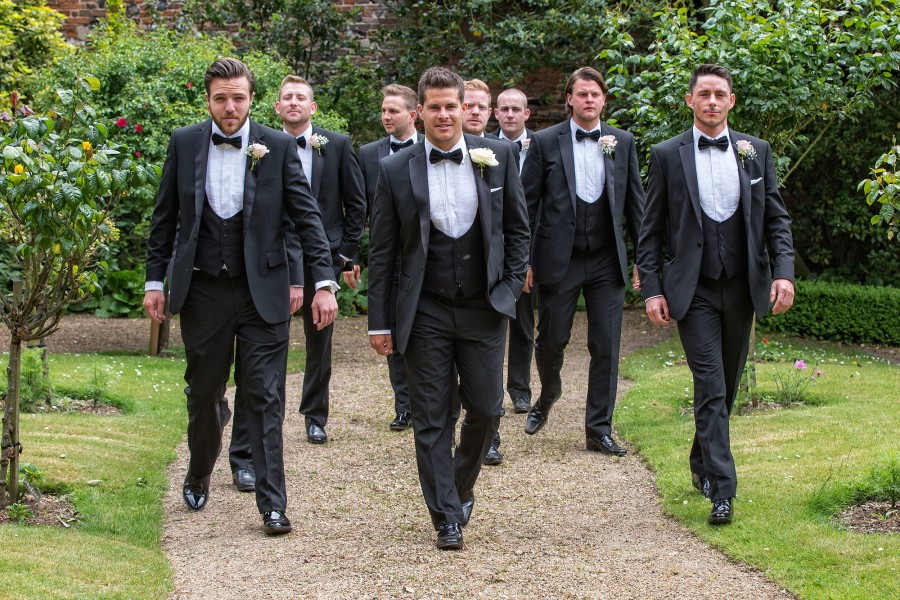 Black tie
Many people wonder what black tie really means, as there are many variations. These include black tie optional and creative black tie (creative black tie is simply black tie with the allowance of splashes of colour and unique accessories).
Black tie is the second most formal dress code and is typically reserved for evening weddings. Despite what its title may suggest, black tie does not mean you must wear black, although traditionally men should wear a black tuxedo and a bow tie. Black tie appropriate attire for women can be an evening gown of any colour.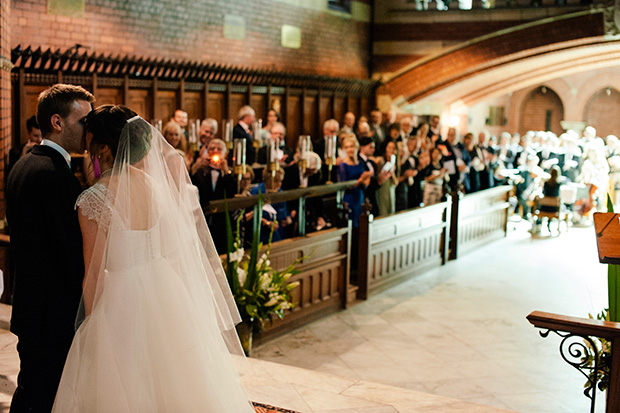 White tie
White tie, also known as full evening dress, is the most formal dress code and is suited to an evening wedding beginning after 6pm. Men should wear patent shoes, trousers with a stripe of satin on either side, a double breasted evening tailcoat with a white shirt, a white waistcoat, and white bow tie.
Traditionally, white tie attire for women stipulates that a ball gown which exposes decolletage must be worn.  Evening length gloves are also required depending on the event, and tiaras may be worn by married women only. In a modern context, white tie for women requires a ball gown.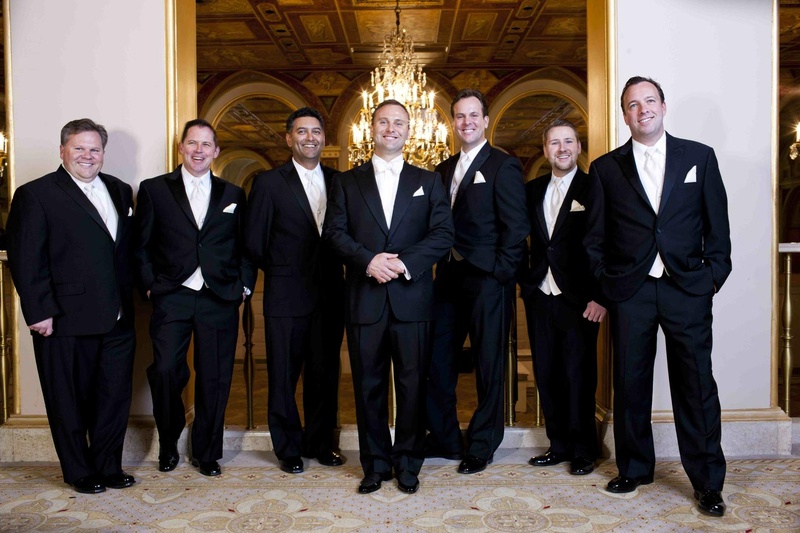 Clothing optional
This is the most least used of all the dress codes and is reserved for nudist weddings, and as the name would suggest guests have the friendly option of not wearing clothes at all! Suffice to say a photo example probably isn't necessary…
Can I be less specific about the dress code?
You don't have to stipulate a dress code if you would prefer not to, and this just means your guests can wear whatever they see fit to your wedding. If you want to soften a specific dress code you can make it voluntary, for example by writing 'black tie optional'. This lets your guests know that black tie would be appropriate, but something equally smart would be acceptable.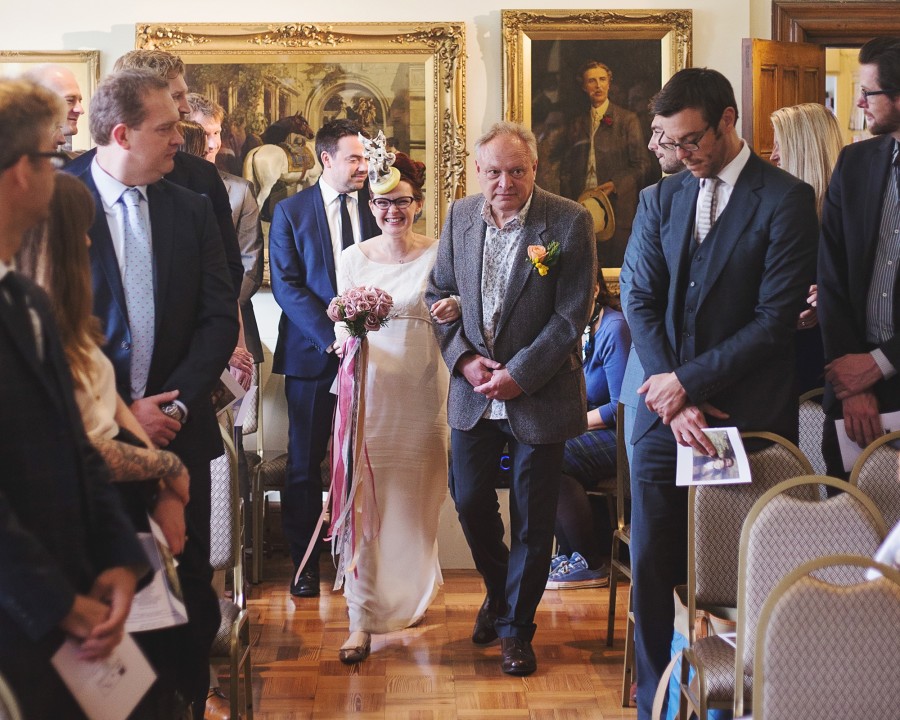 What do I do if people ignore the dress code?
Ultimately it is up to your guests what they wear, and having invited them to your wedding, you are unlikely to send them home just because they chose to wear something inappropriate.
The only exception is if your venue has a very strict dress code. If the venue requires jackets and ties for men, ask your father or the best man to gather a couple of spares in various sizes in case male guests turn up in their shirt sleeves. If the venue does have a very specific policy, it's recommended to state that on your invitation.