London couples Camila, 34, and Iain, 36, are originally from worlds away.
She is Colombian and he is an Irishman, but a dating app brought them together — as did tragedy. "After surviving a tragic terrorist attack, our relationship grew even stronger and we got engaged just after a year of dating," explains Camila.
They married at their vintage wedding on April 13, 2018 with 40 guests at Southwark Register Office with a reception dinner in front of the Tower Bridge and after-party at their favourite pub. "We just wanted to celebrate the area where we live and grew together as a couple," smiles Camila.
"We wanted it to be a really low-key, simple wedding but yet reflecting what we are as a couple, so there wasn't a specific theme, but it just organically turned out into this vintage, bohemian, London pub, small wedding," says the bride. Many details were DIY include the bride's make-up and table decorations. "There wasn't a detail we didn't think it through and tried to make everything look nice, but still under our budget."
Camila says it is possible to have a dream wedding without breaking the bank!
Photos courtesy of Eva Kulesa Photography.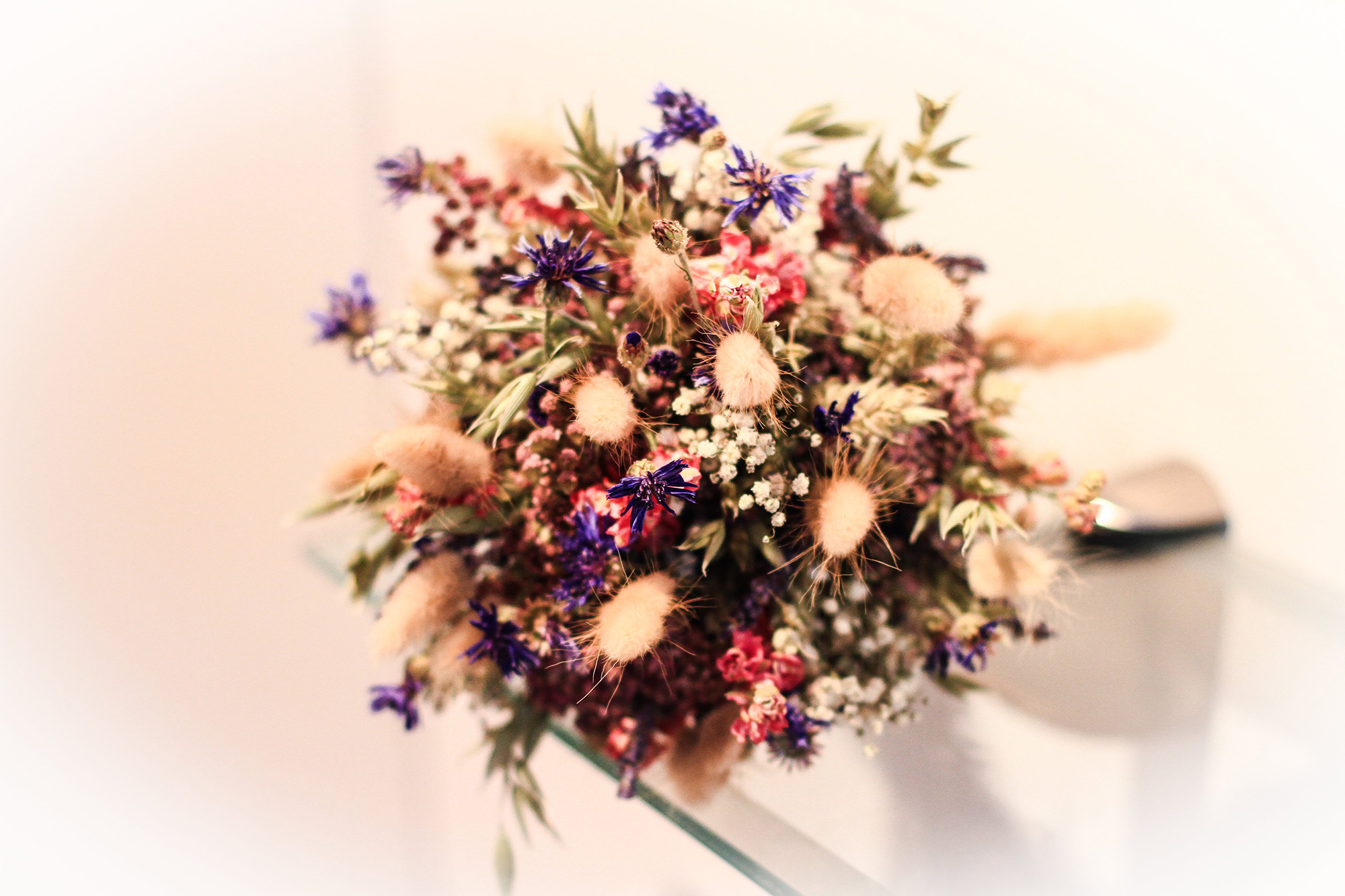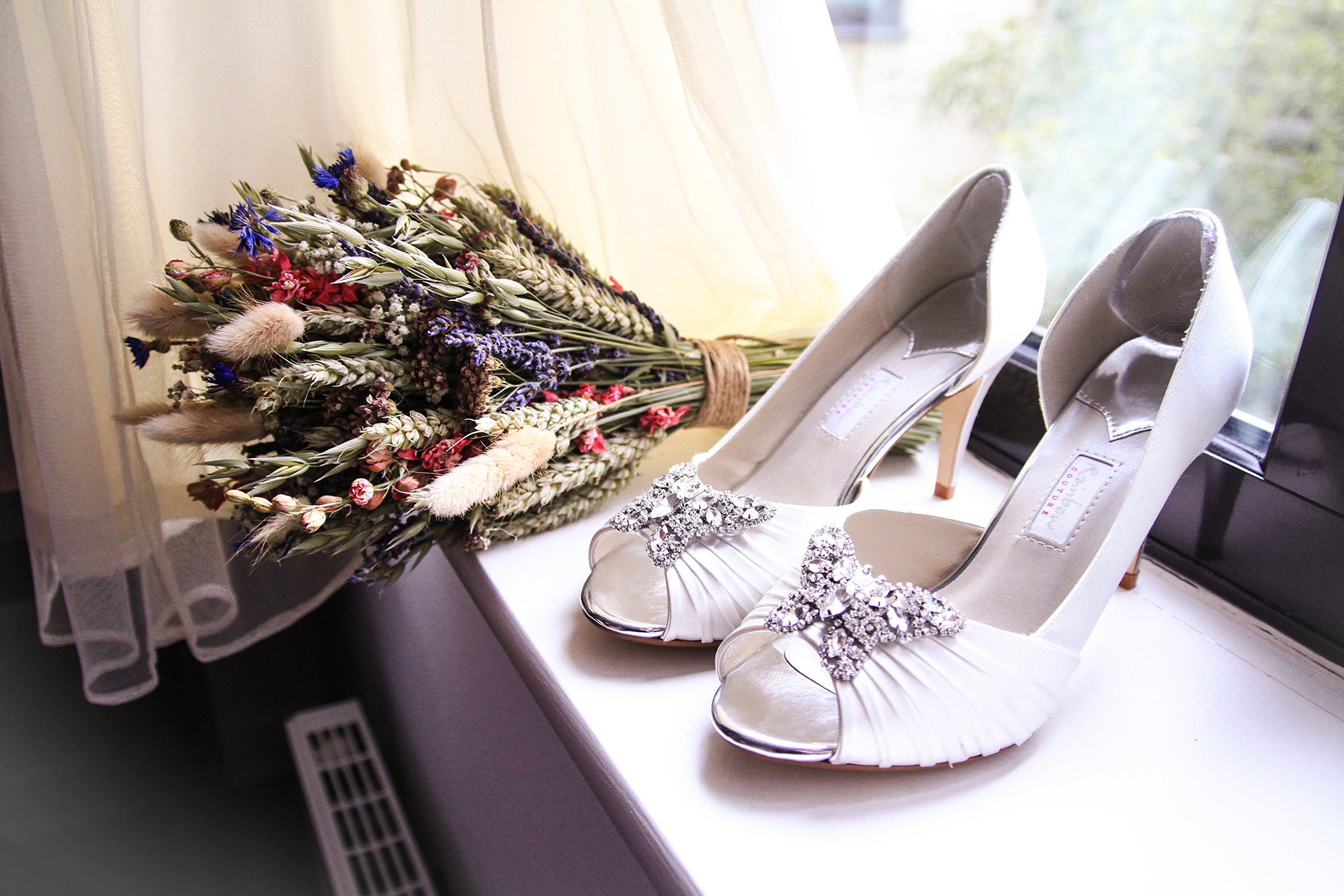 The bride purchased her lovely shoes from Rainbow Club.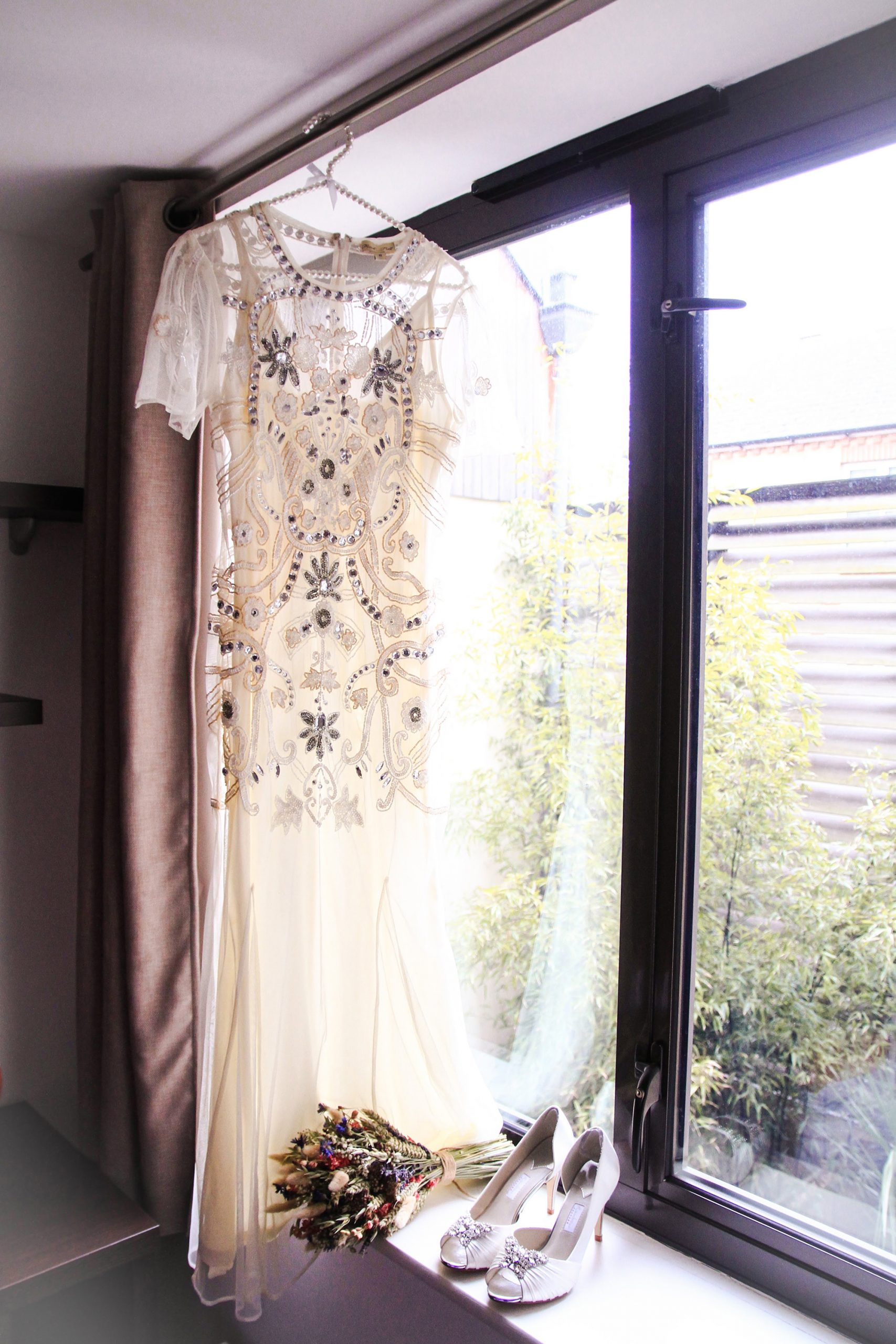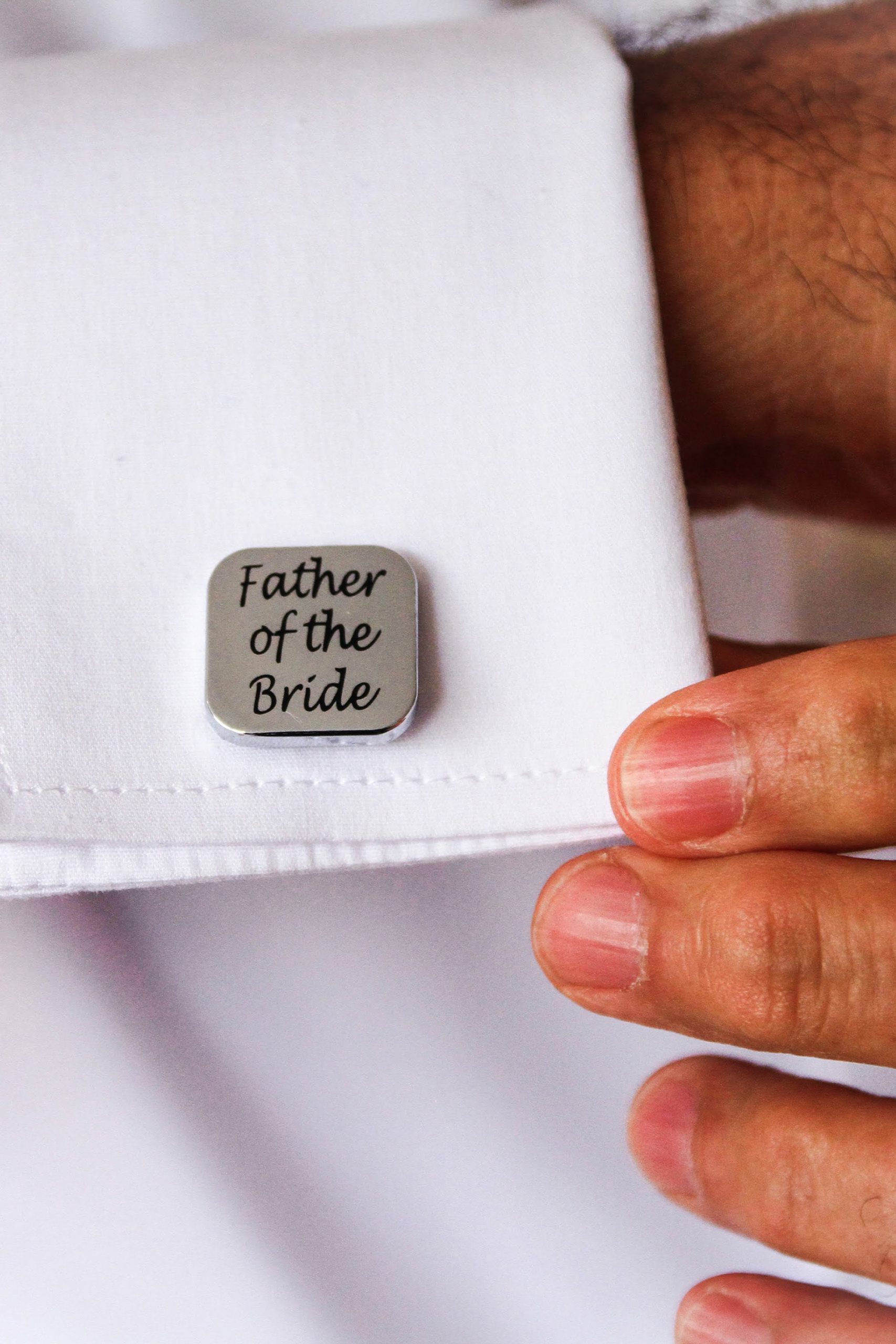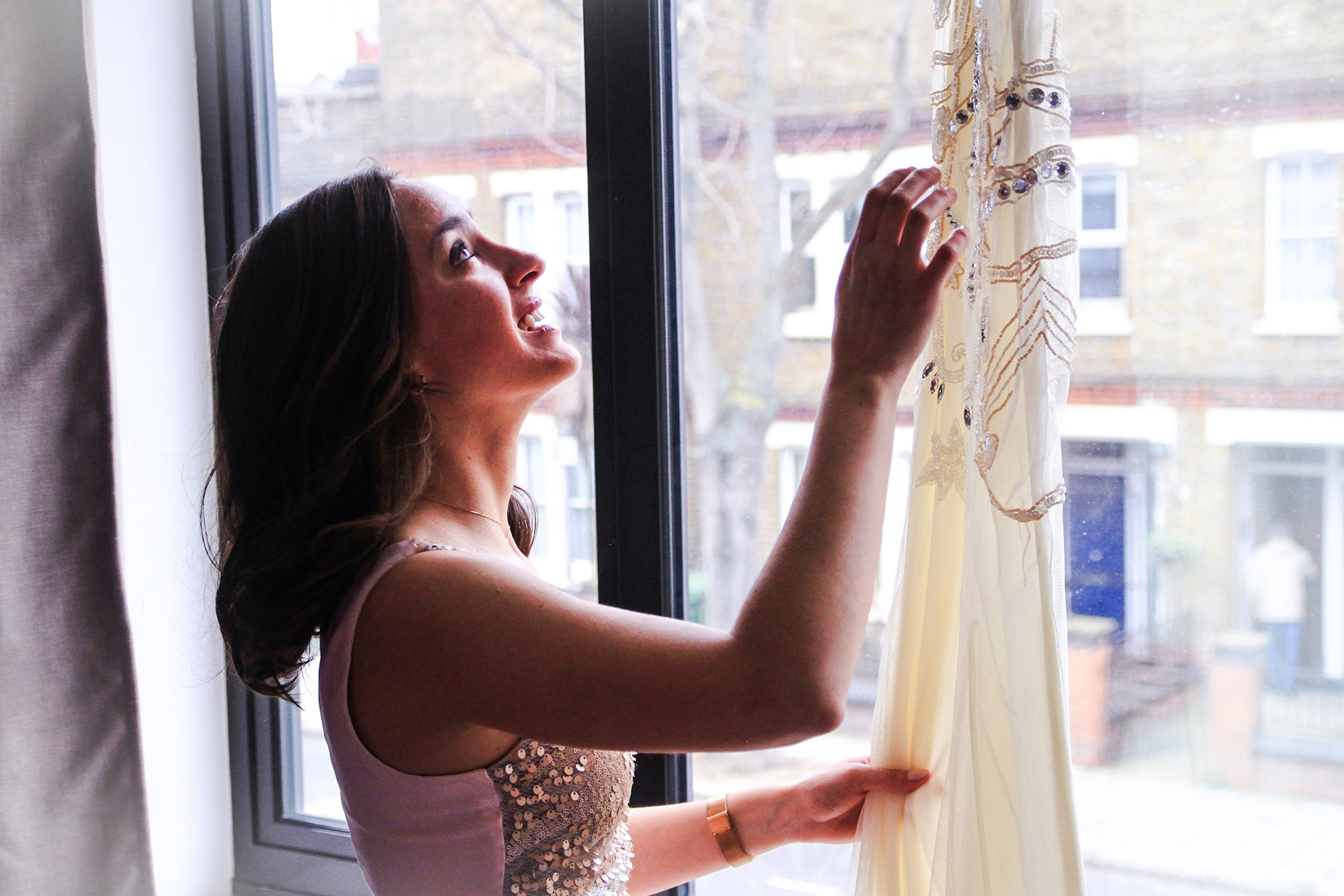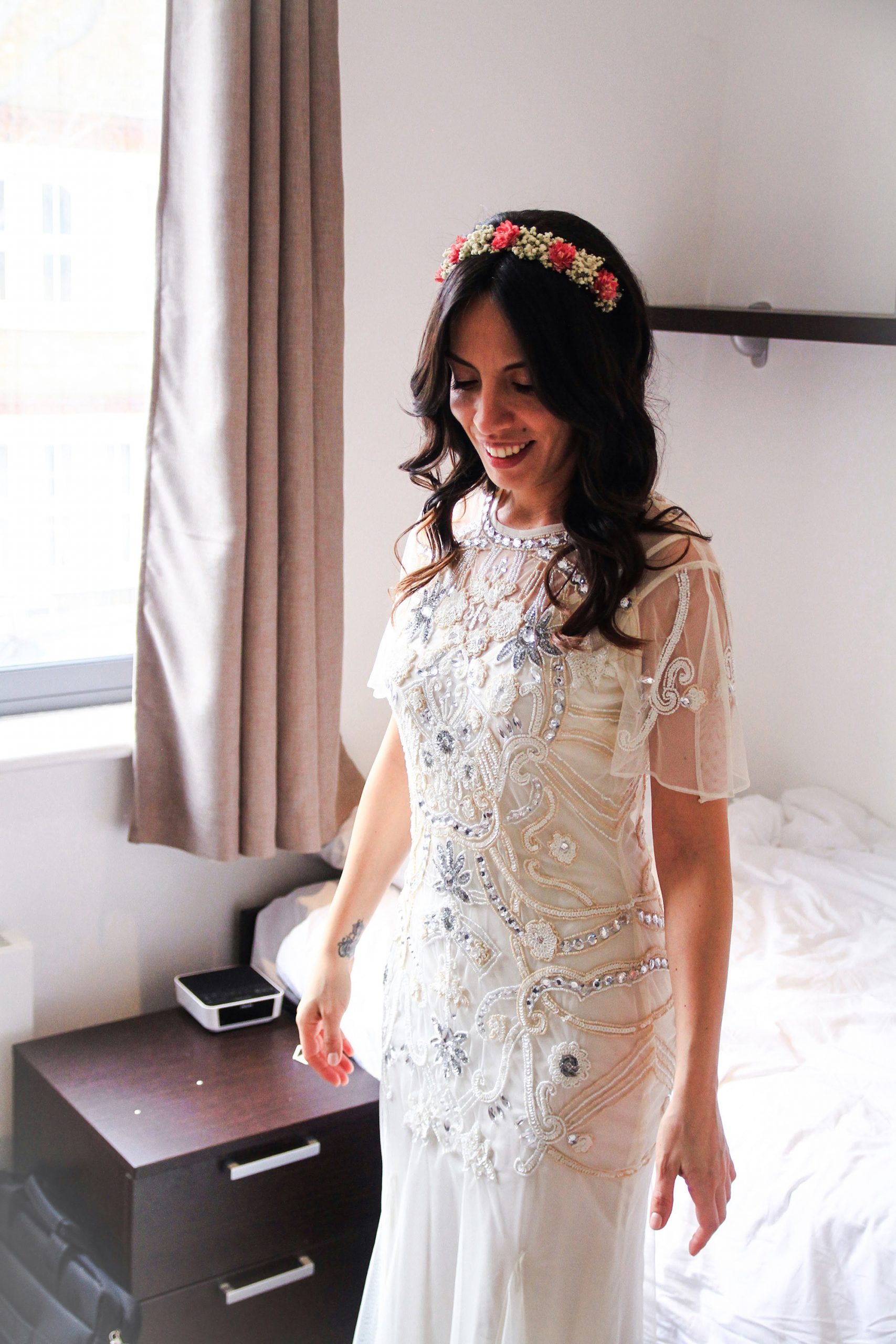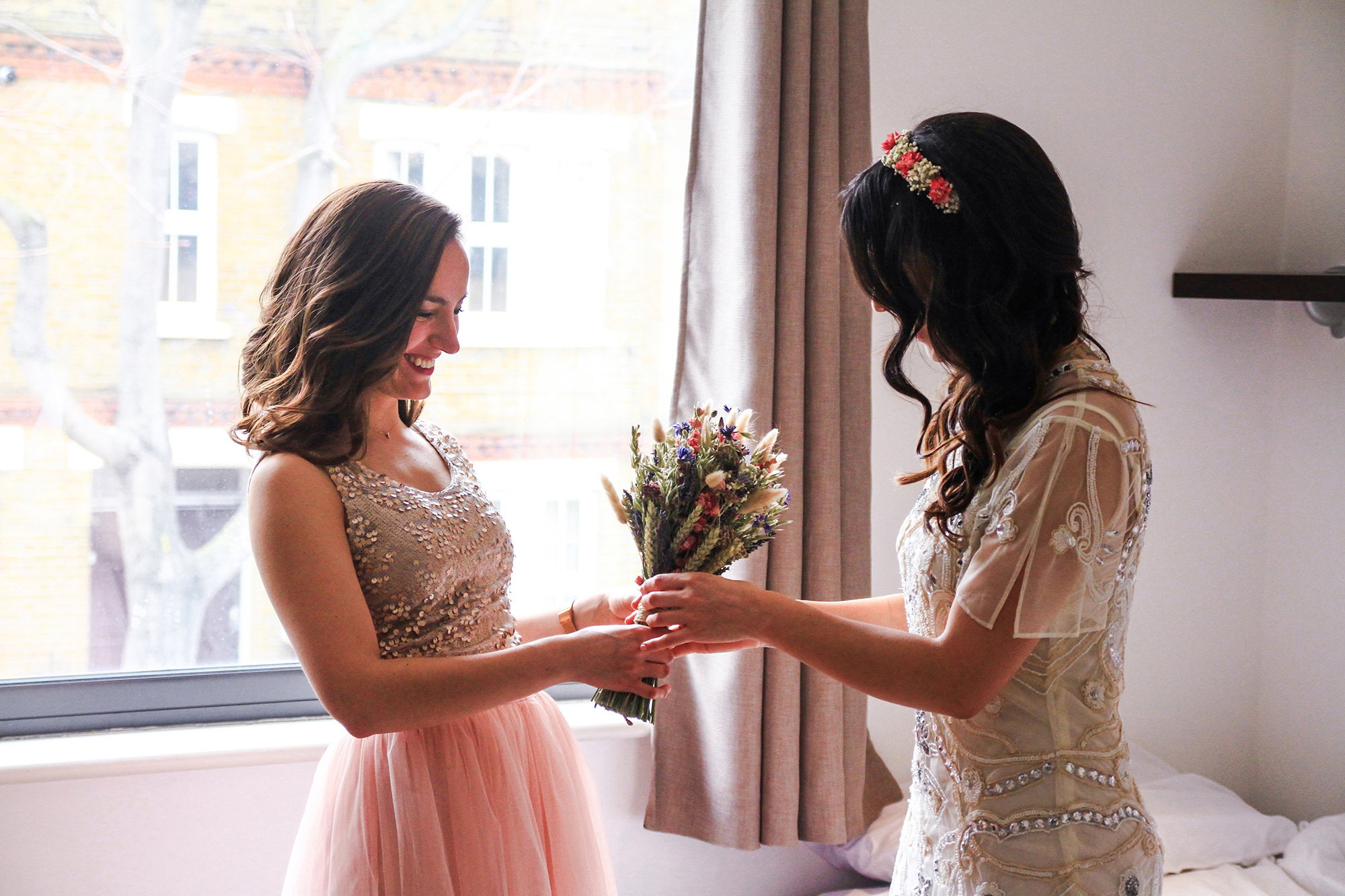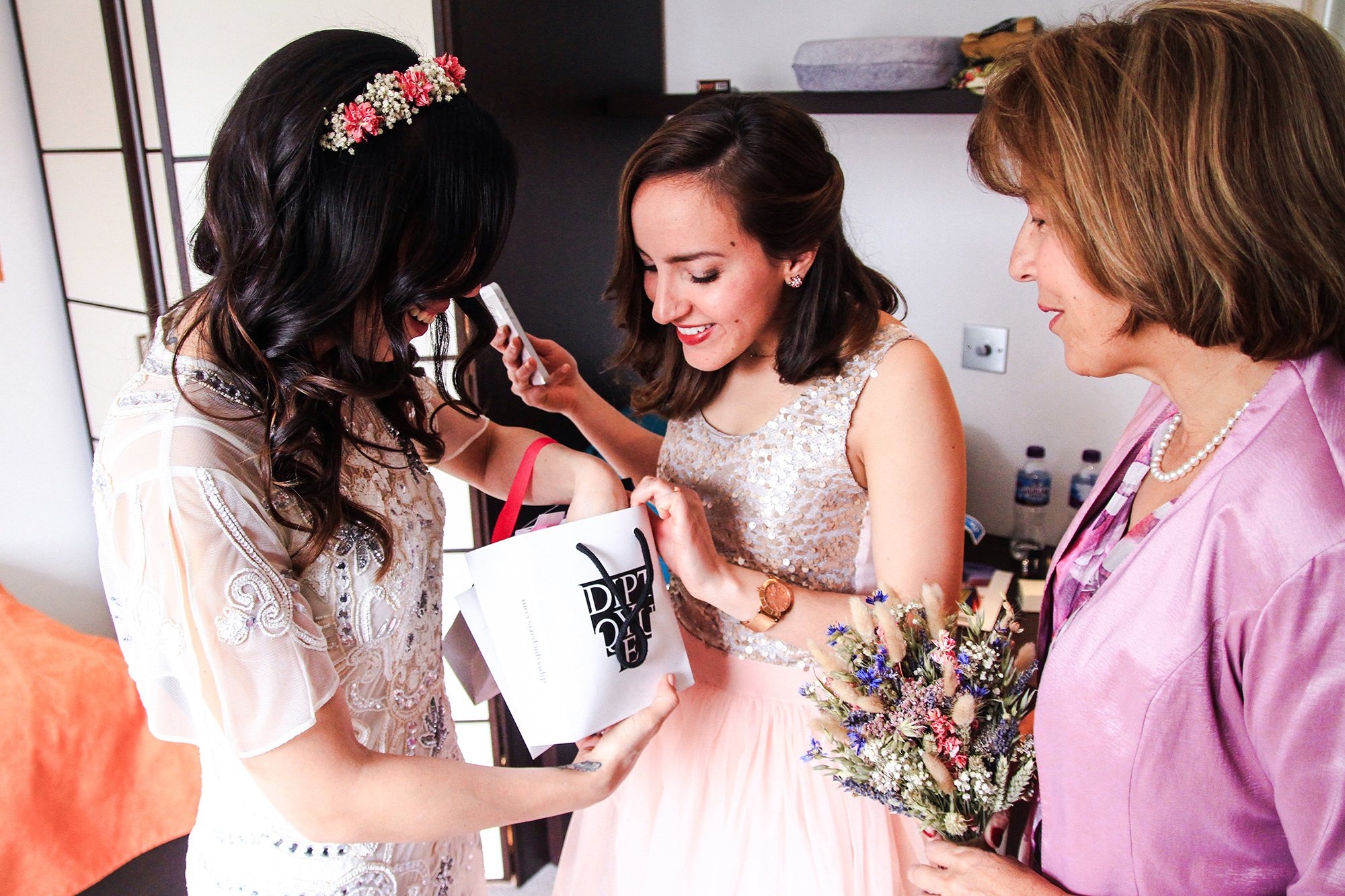 "This experience turned me into a wedding enthusiast and now I love everything wedding related," explains the bride.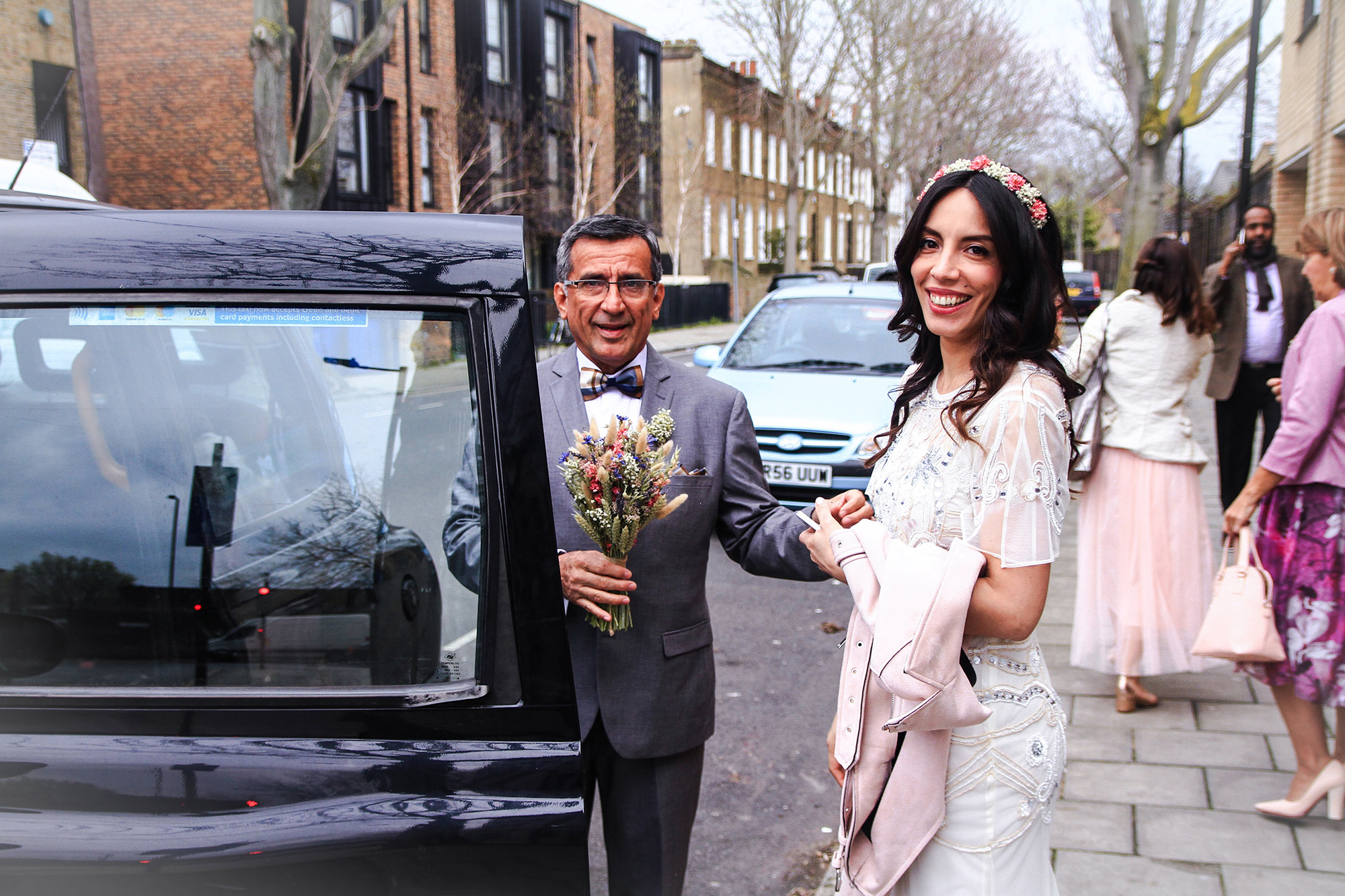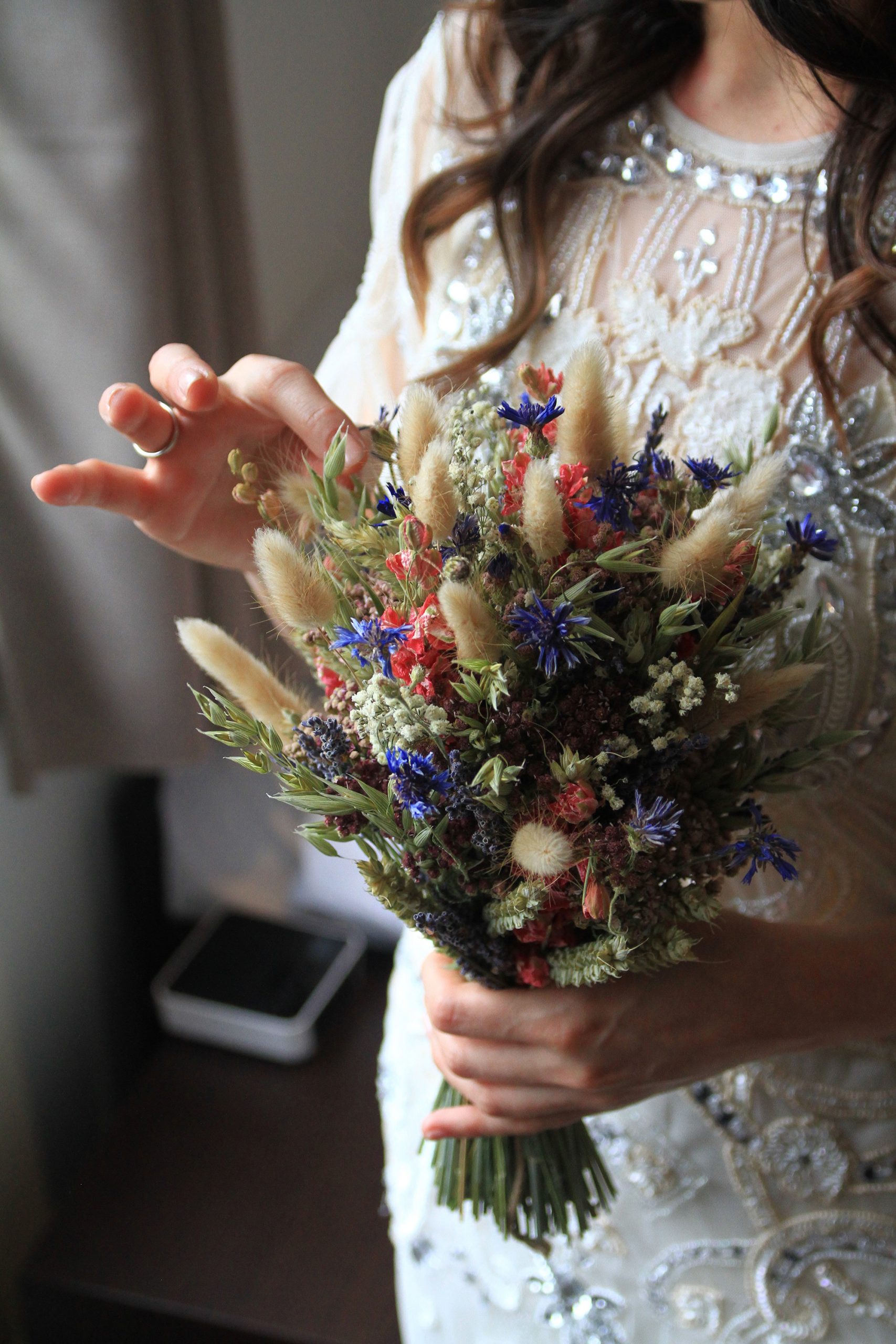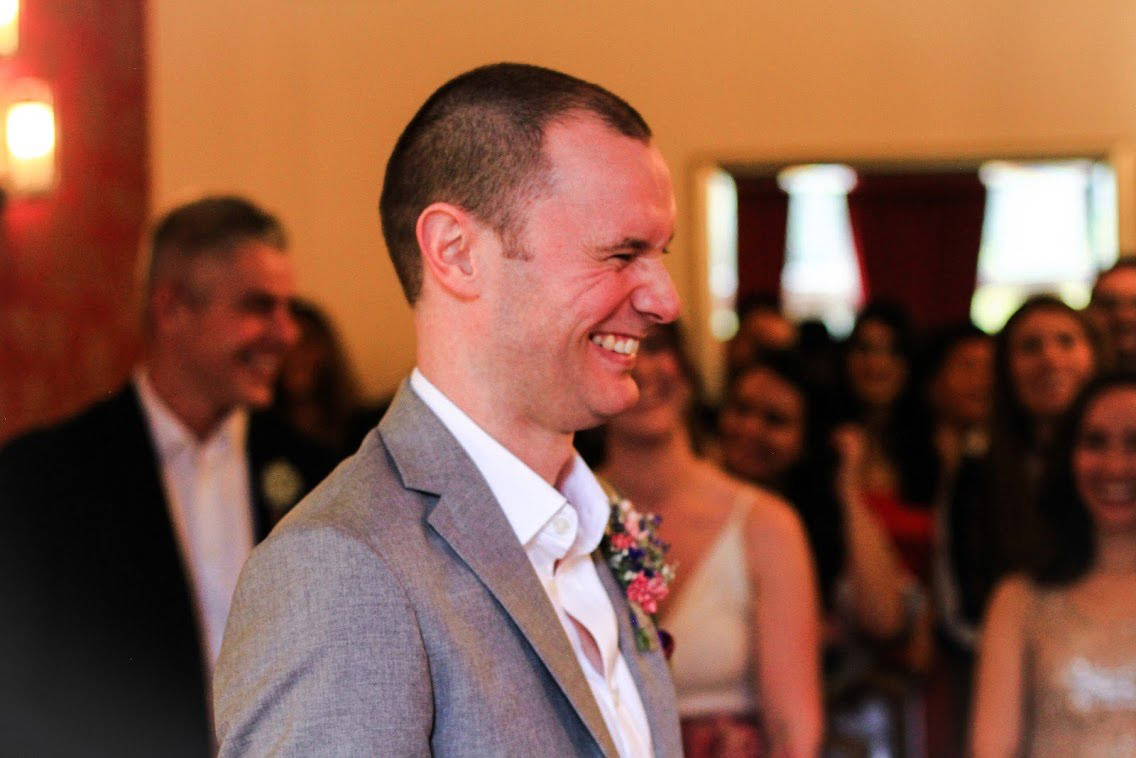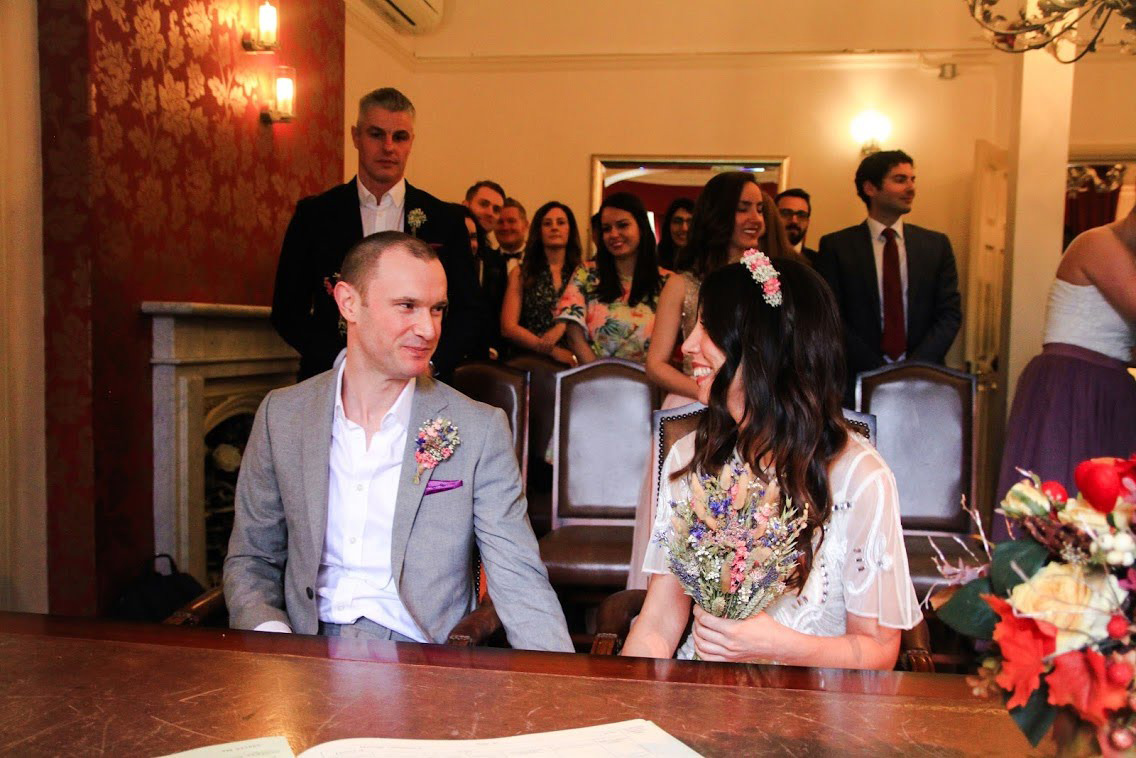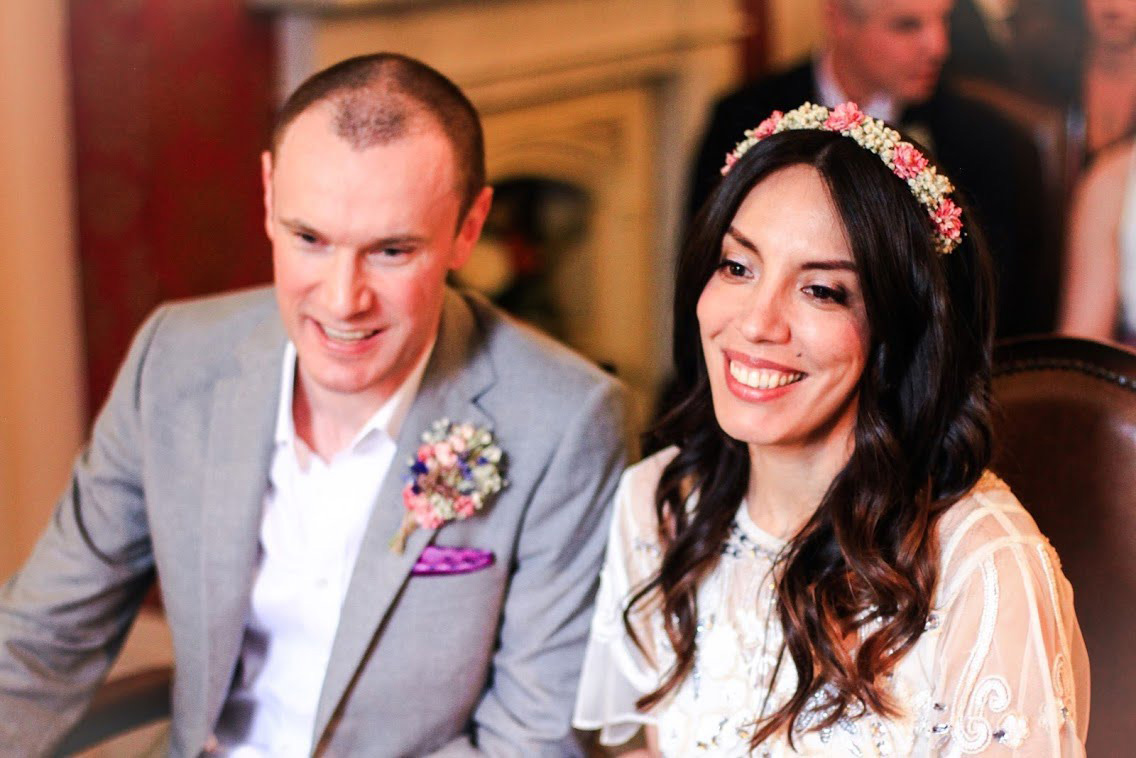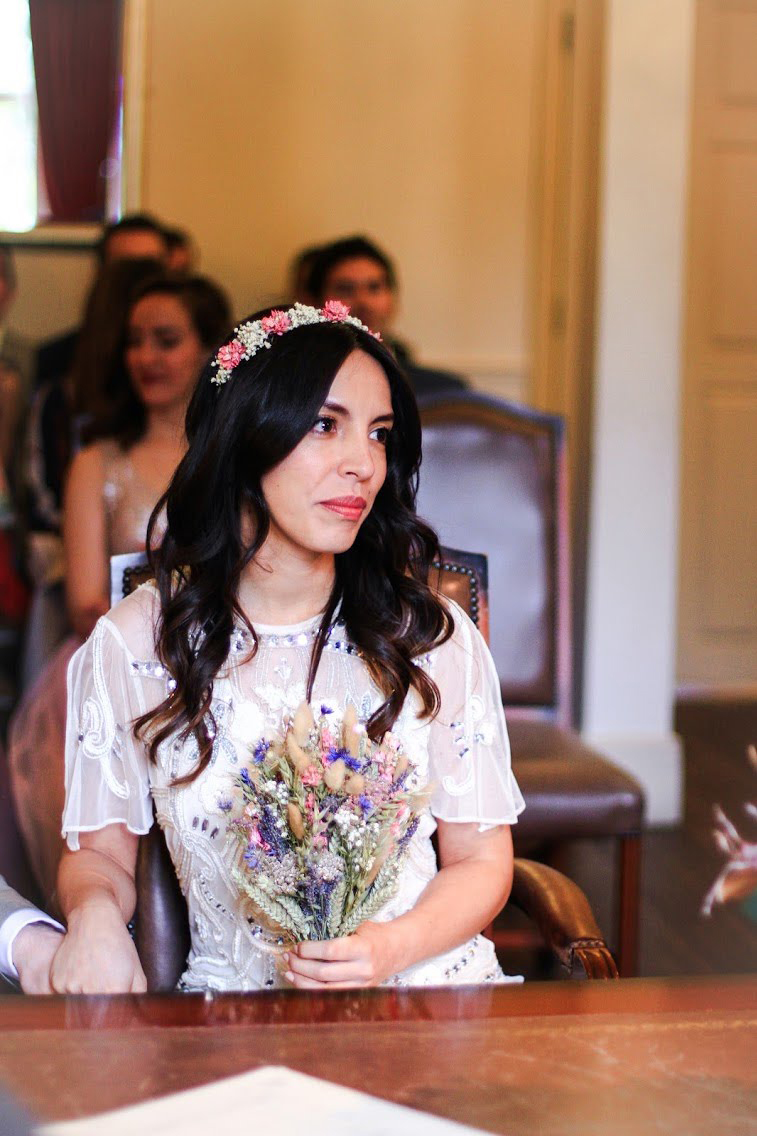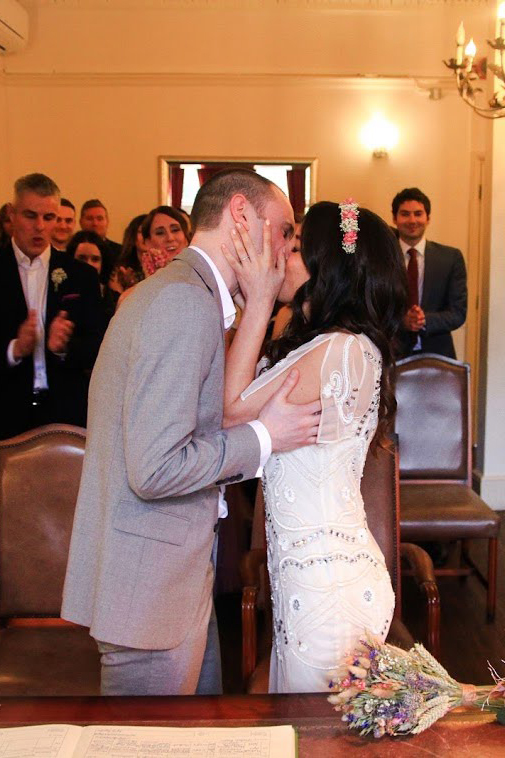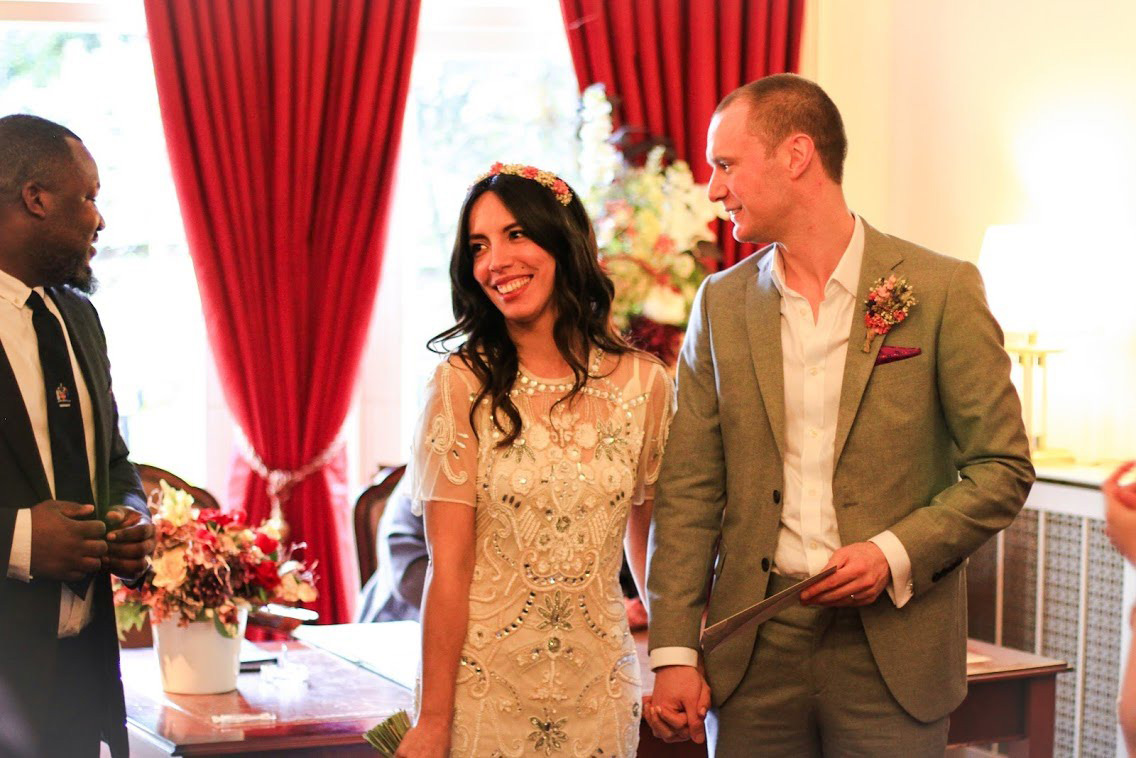 Camila and Iain's wedding was planned in just three months.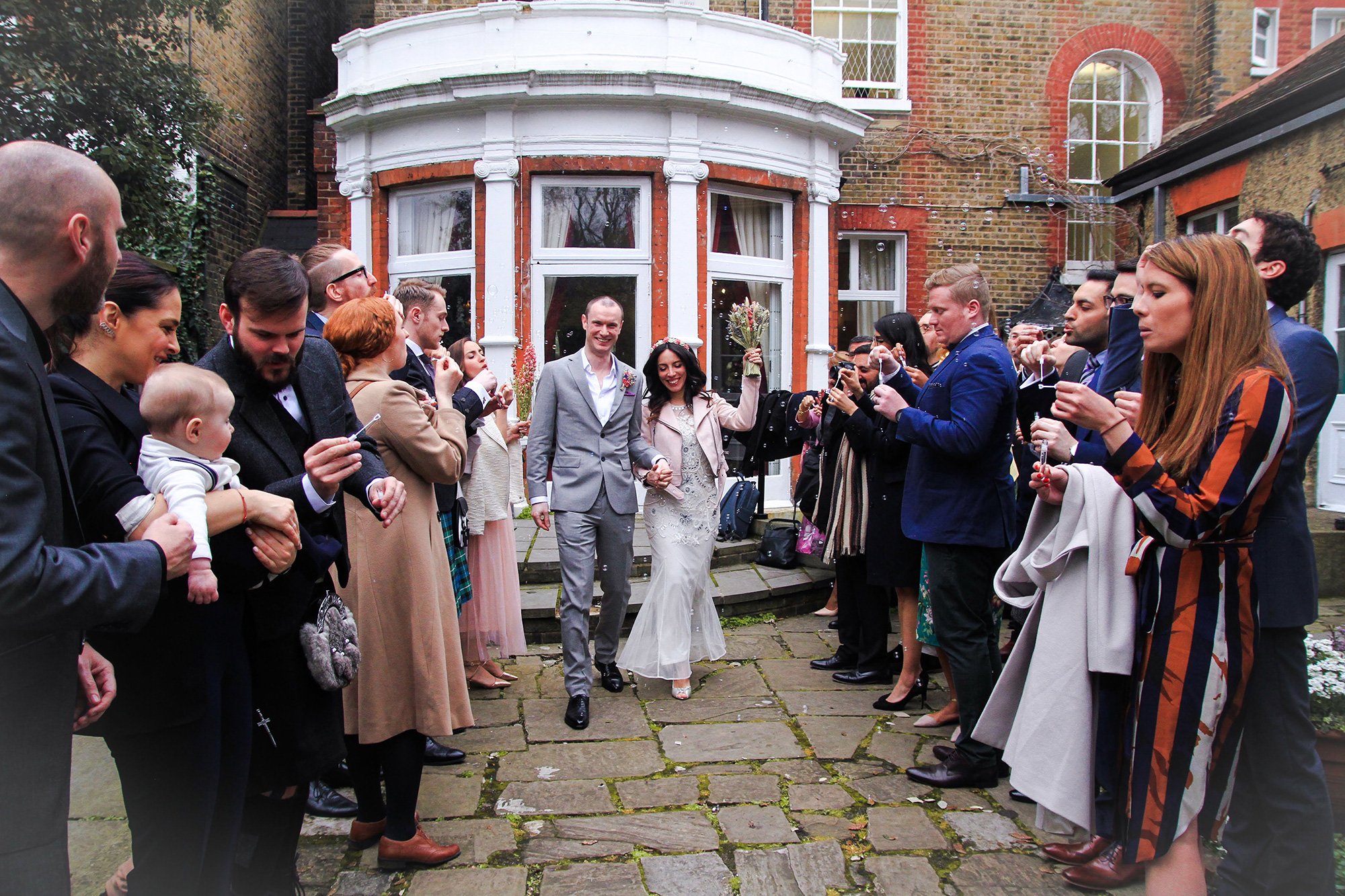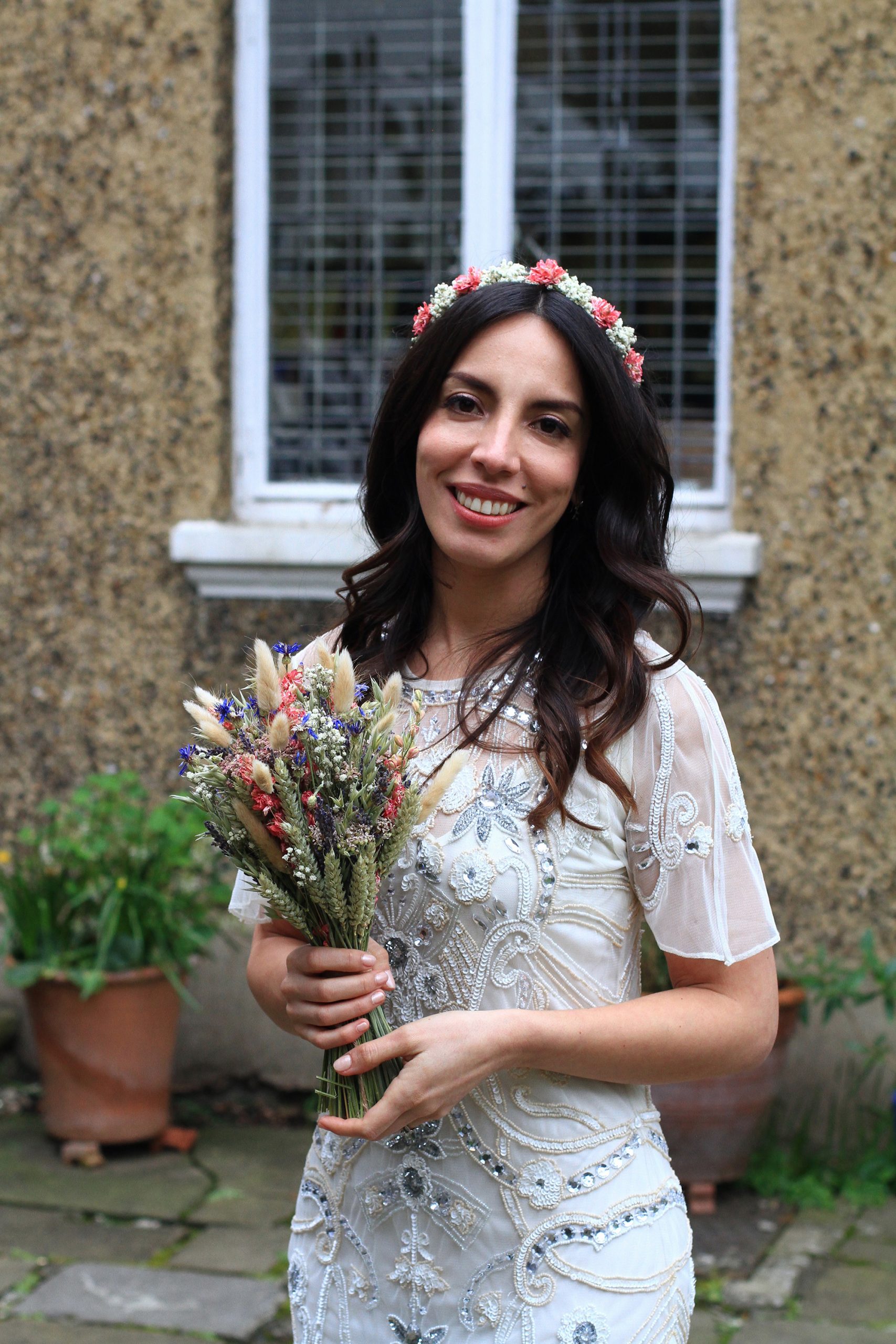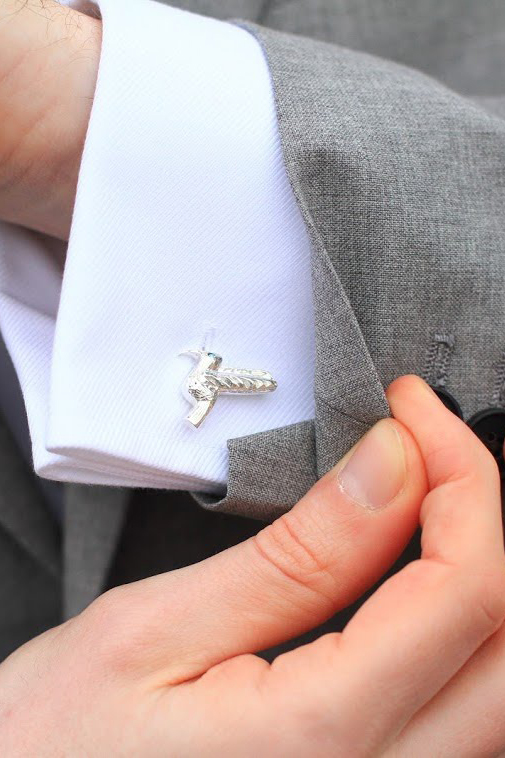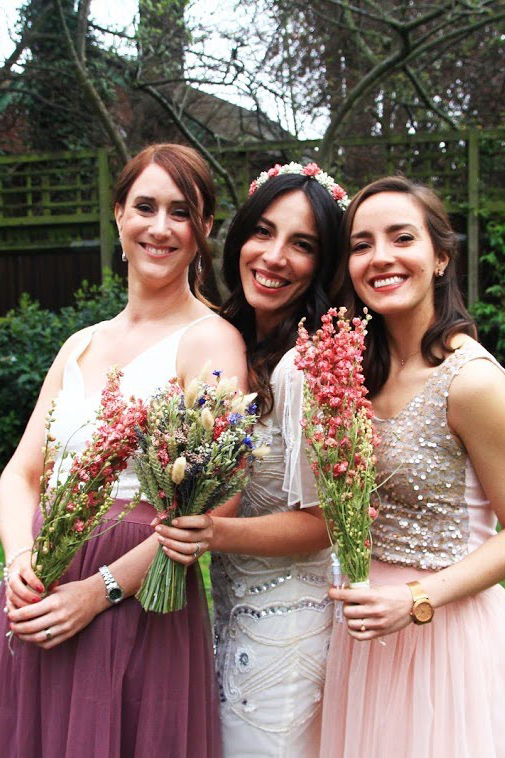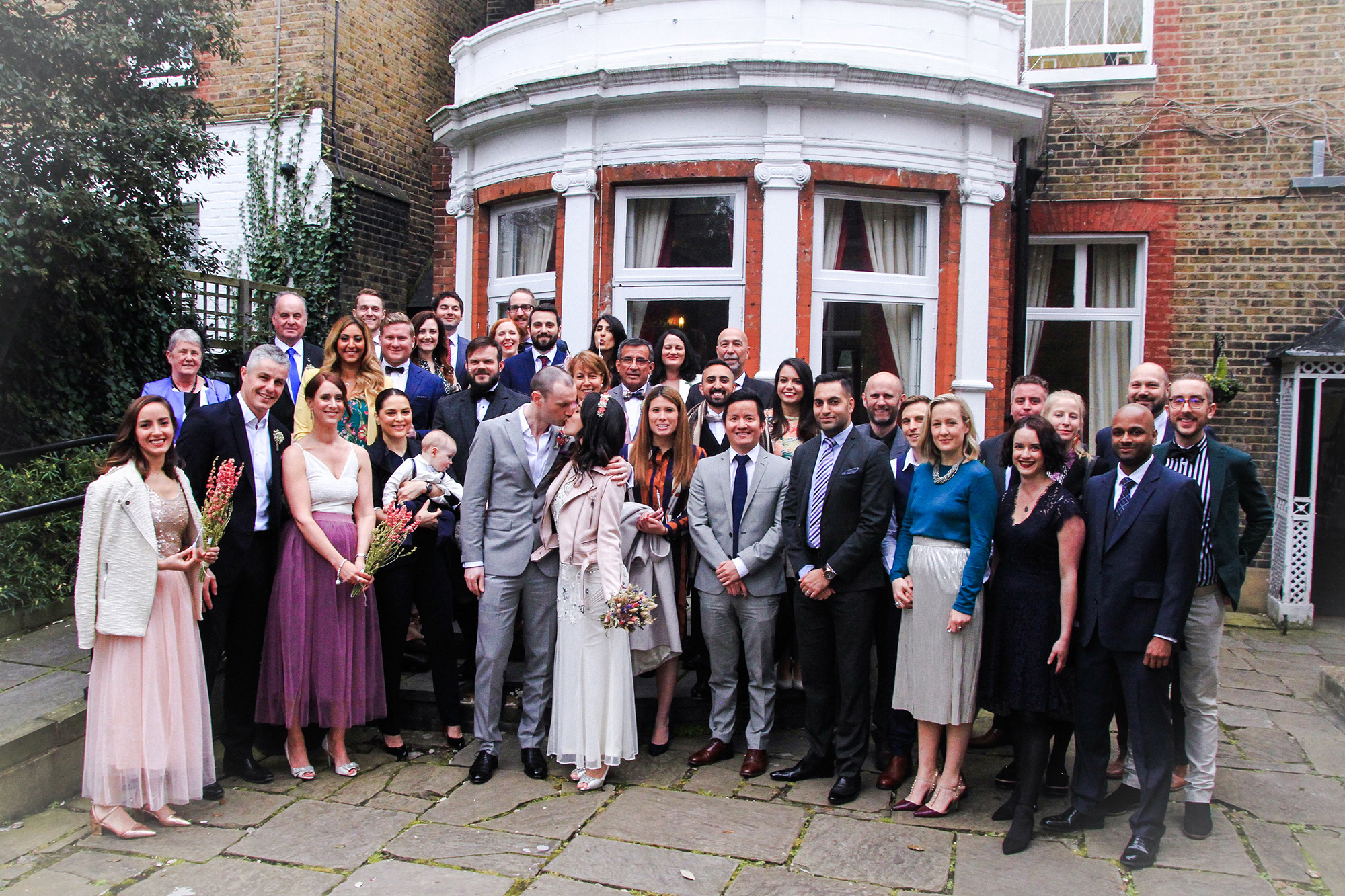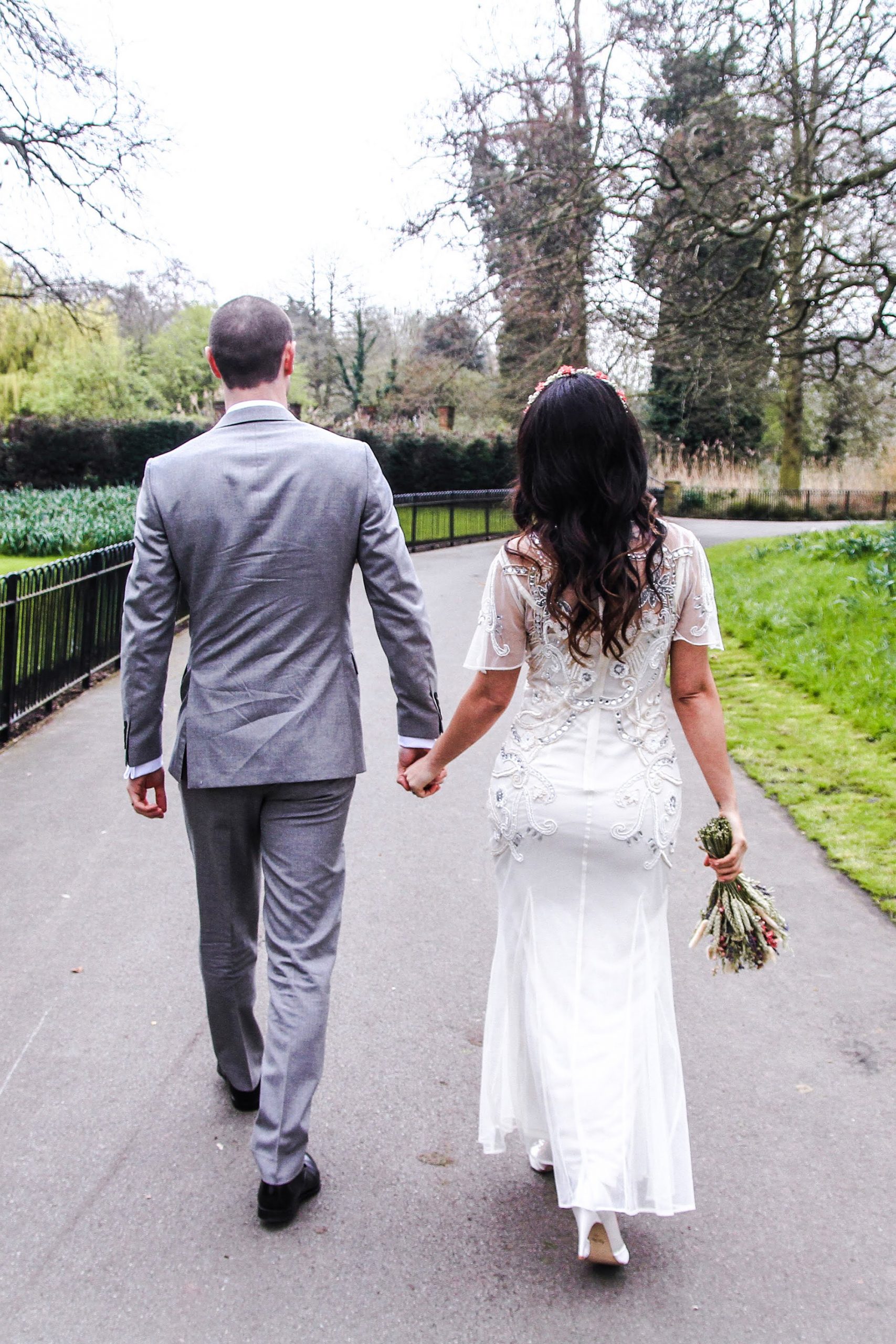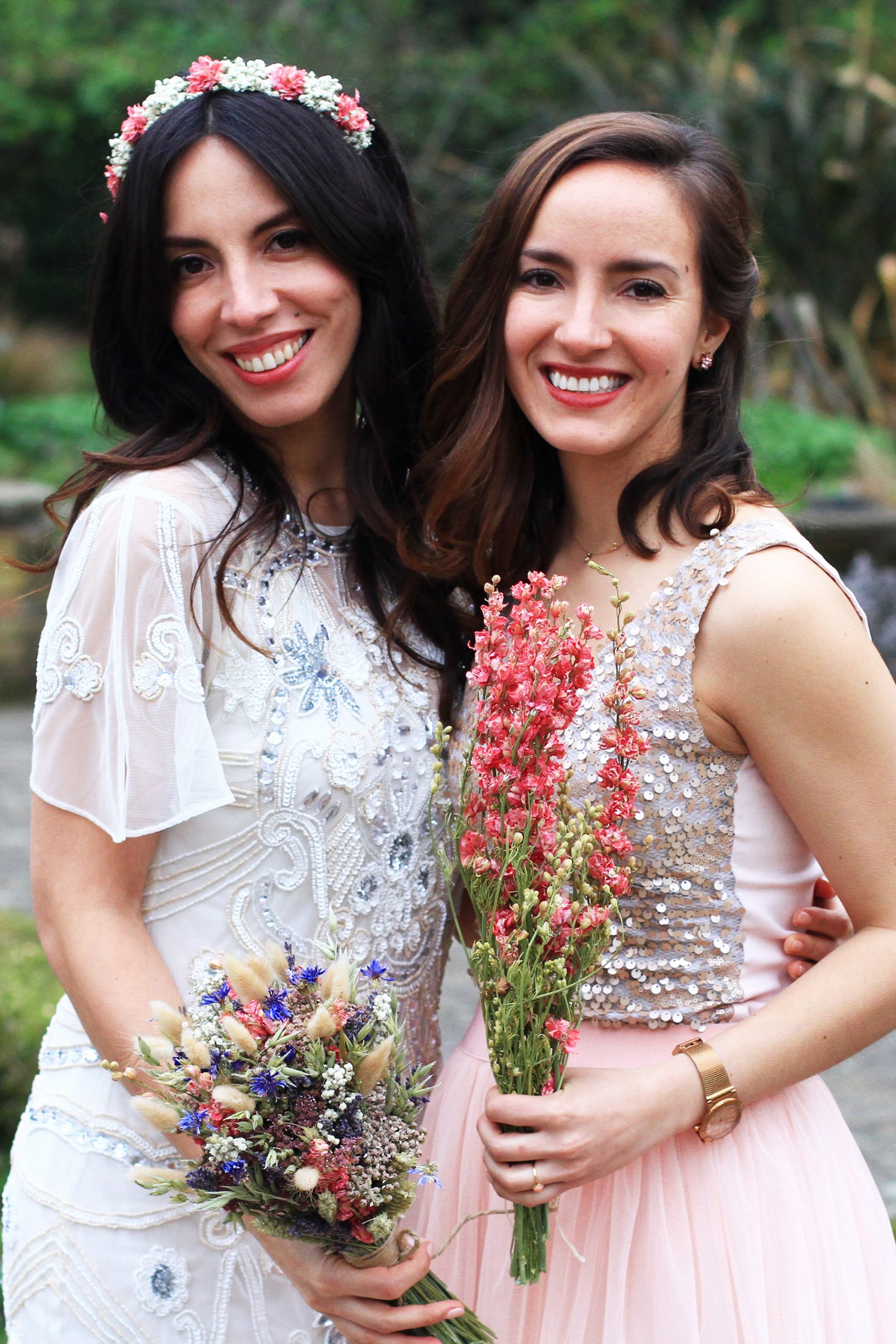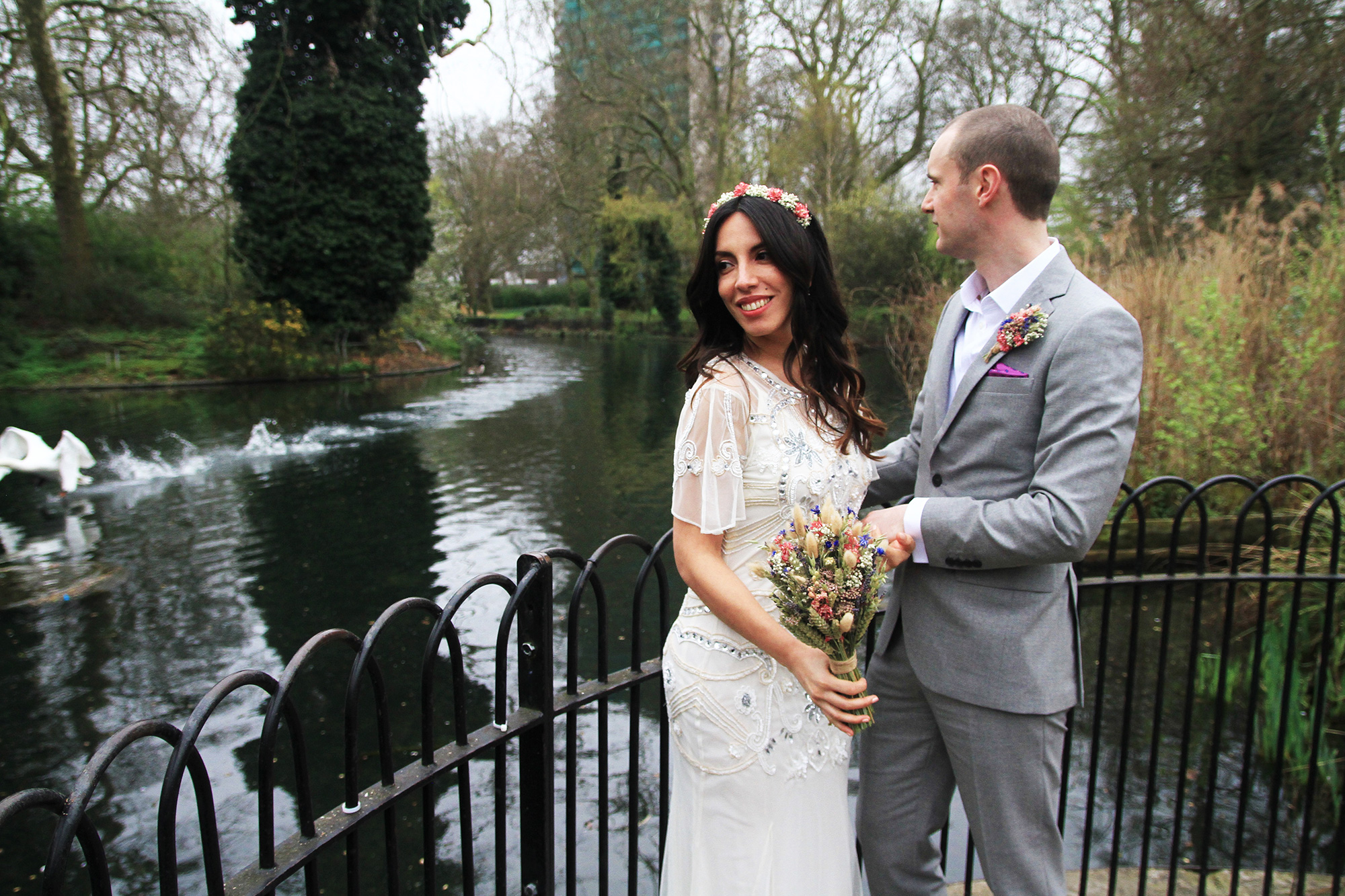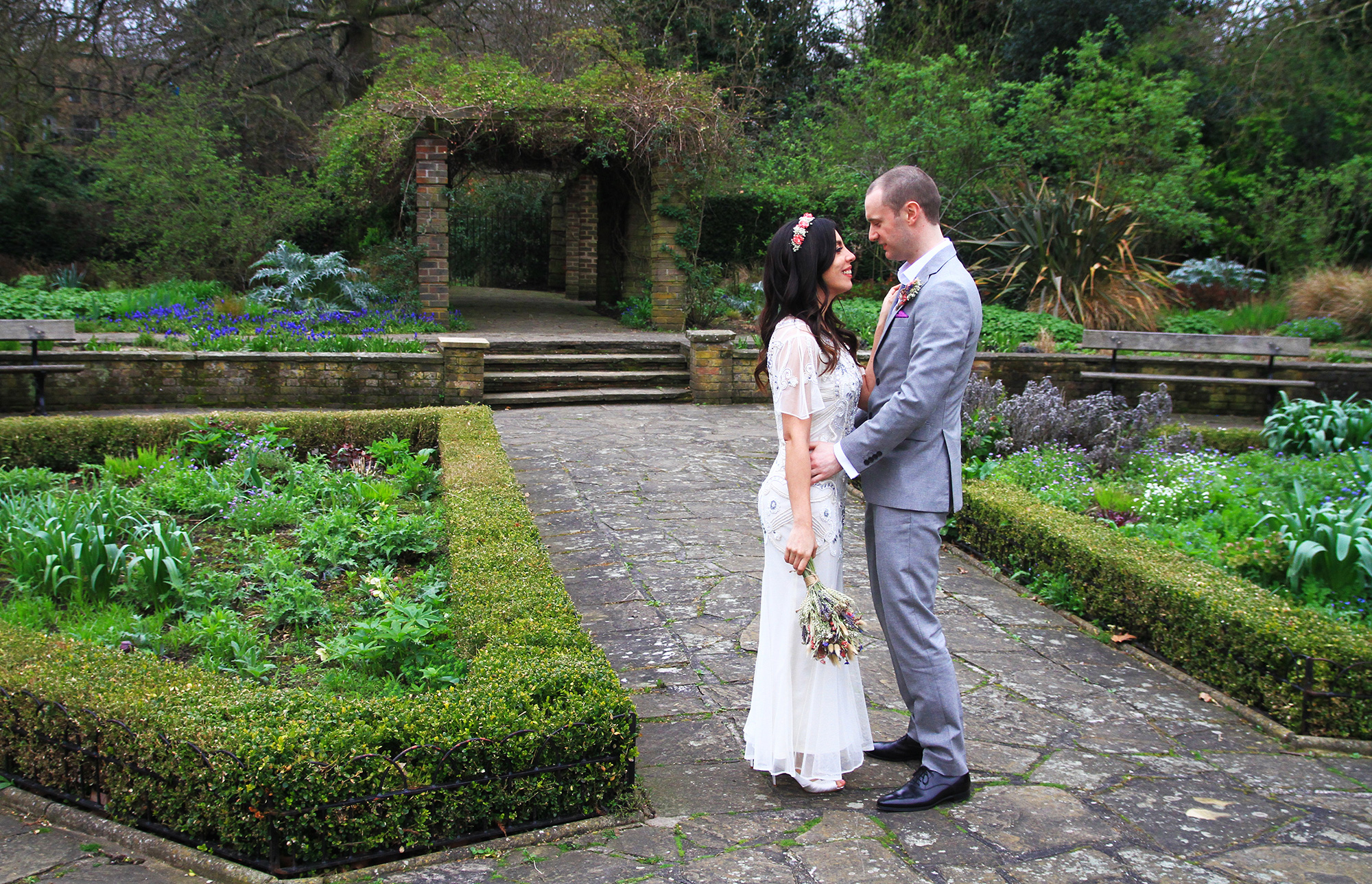 The couple wanted their day to be a simple reflection of their love.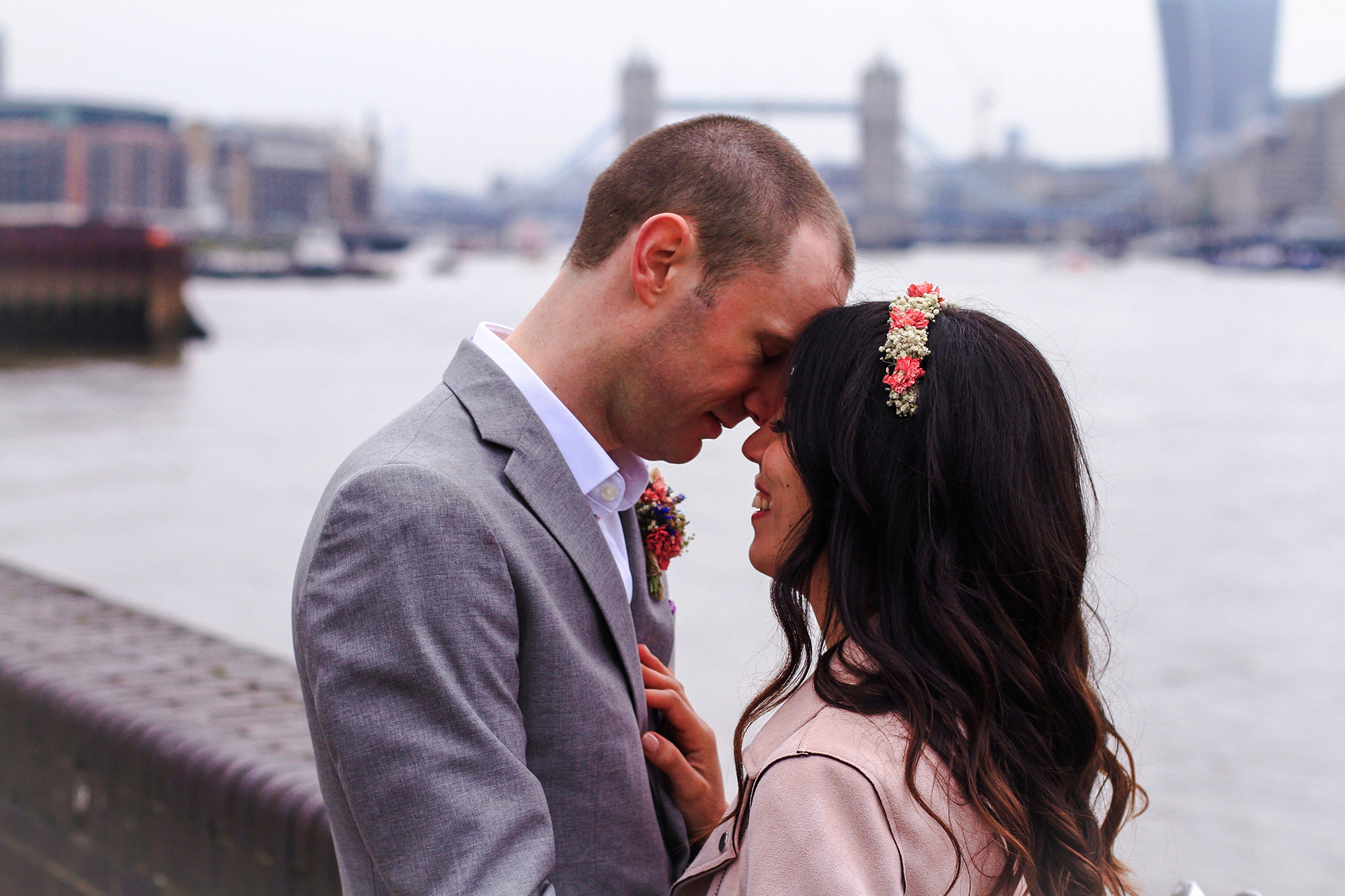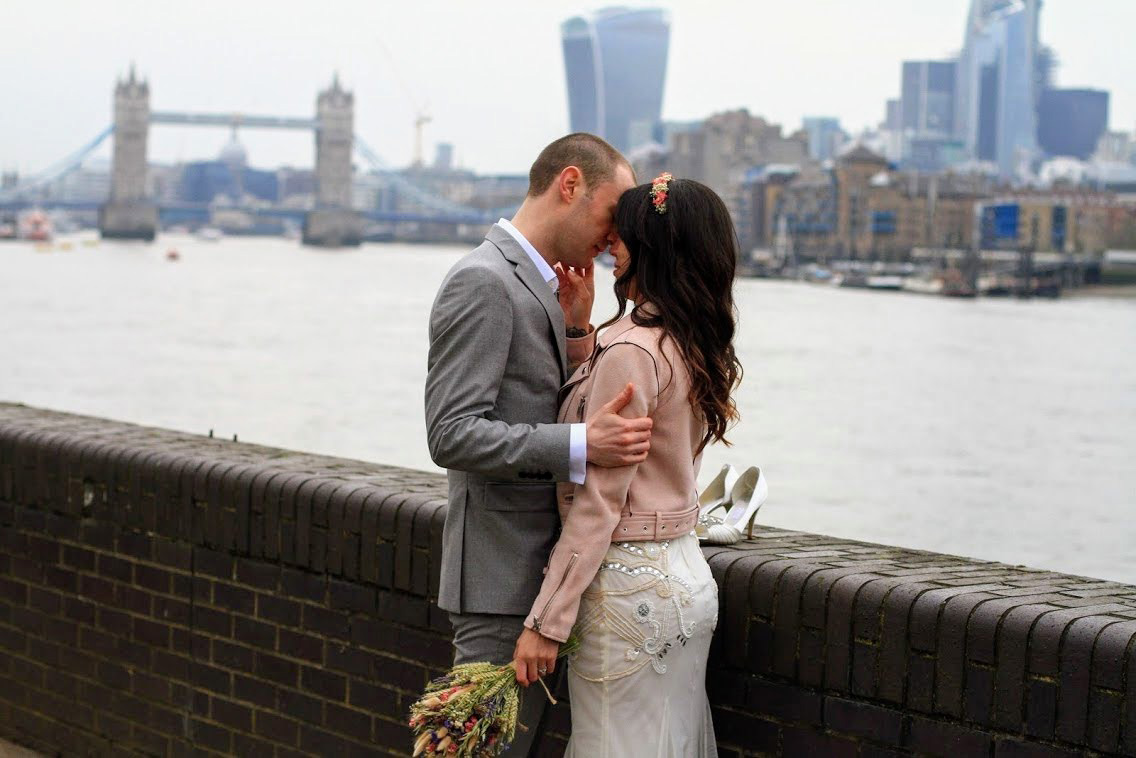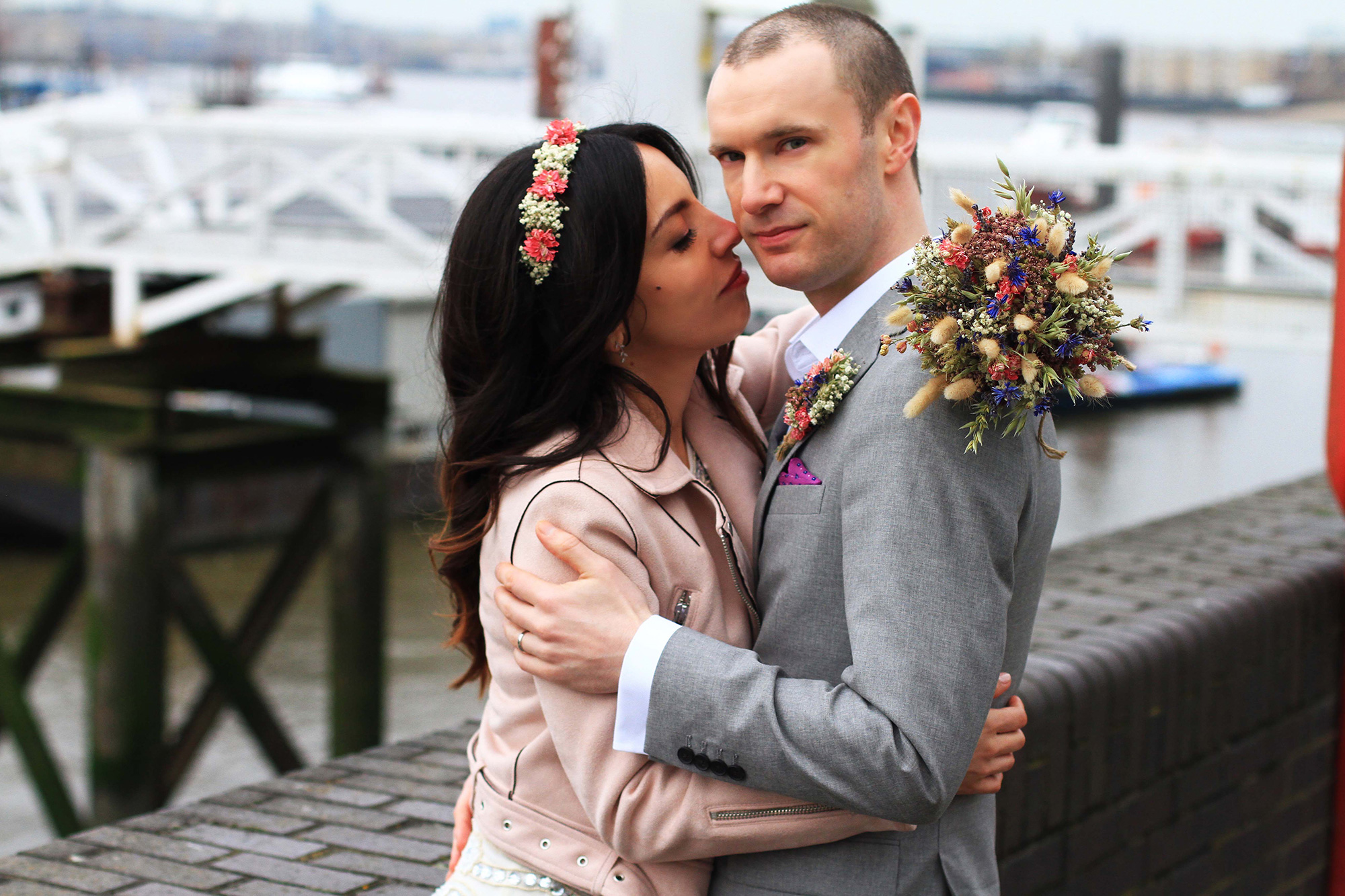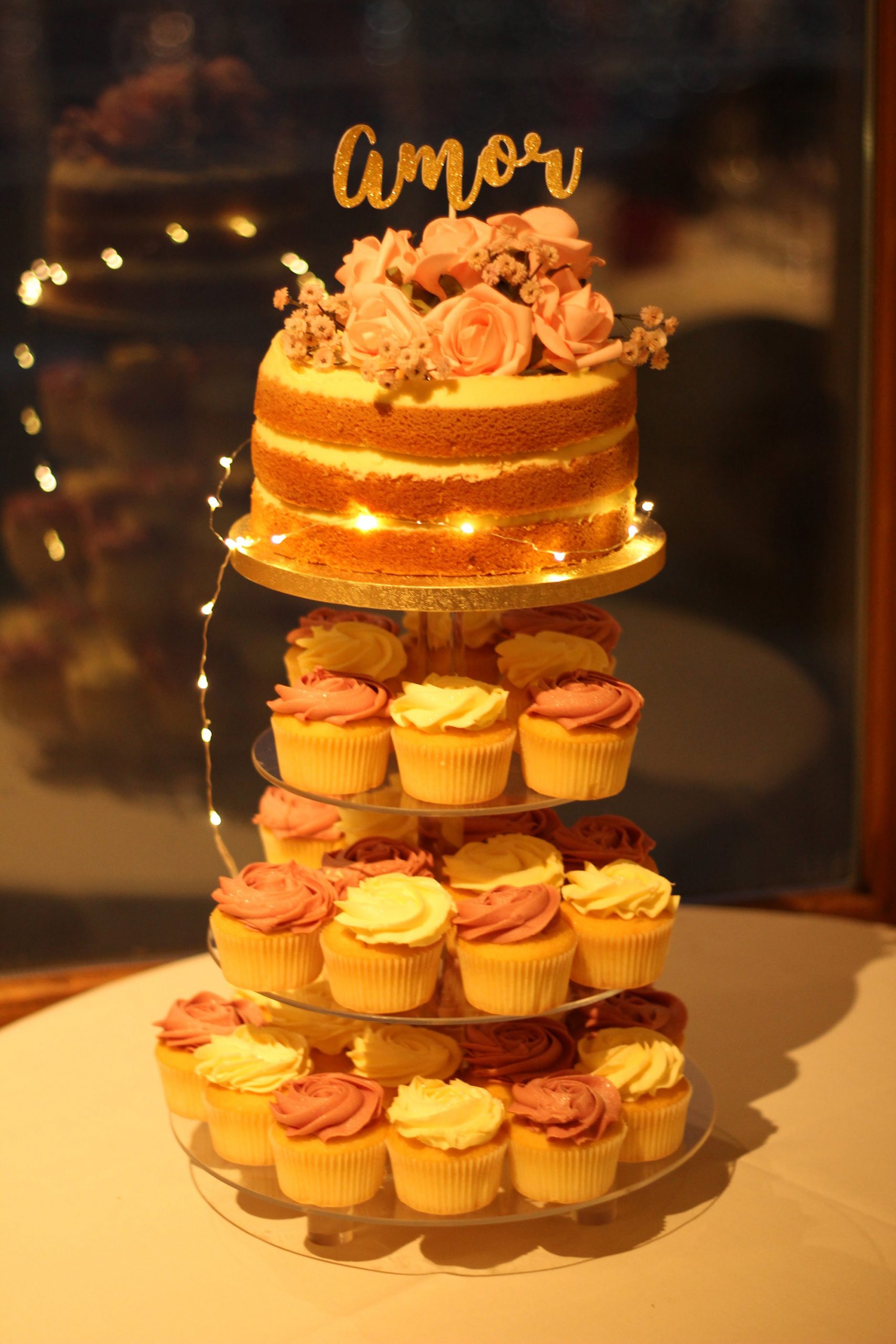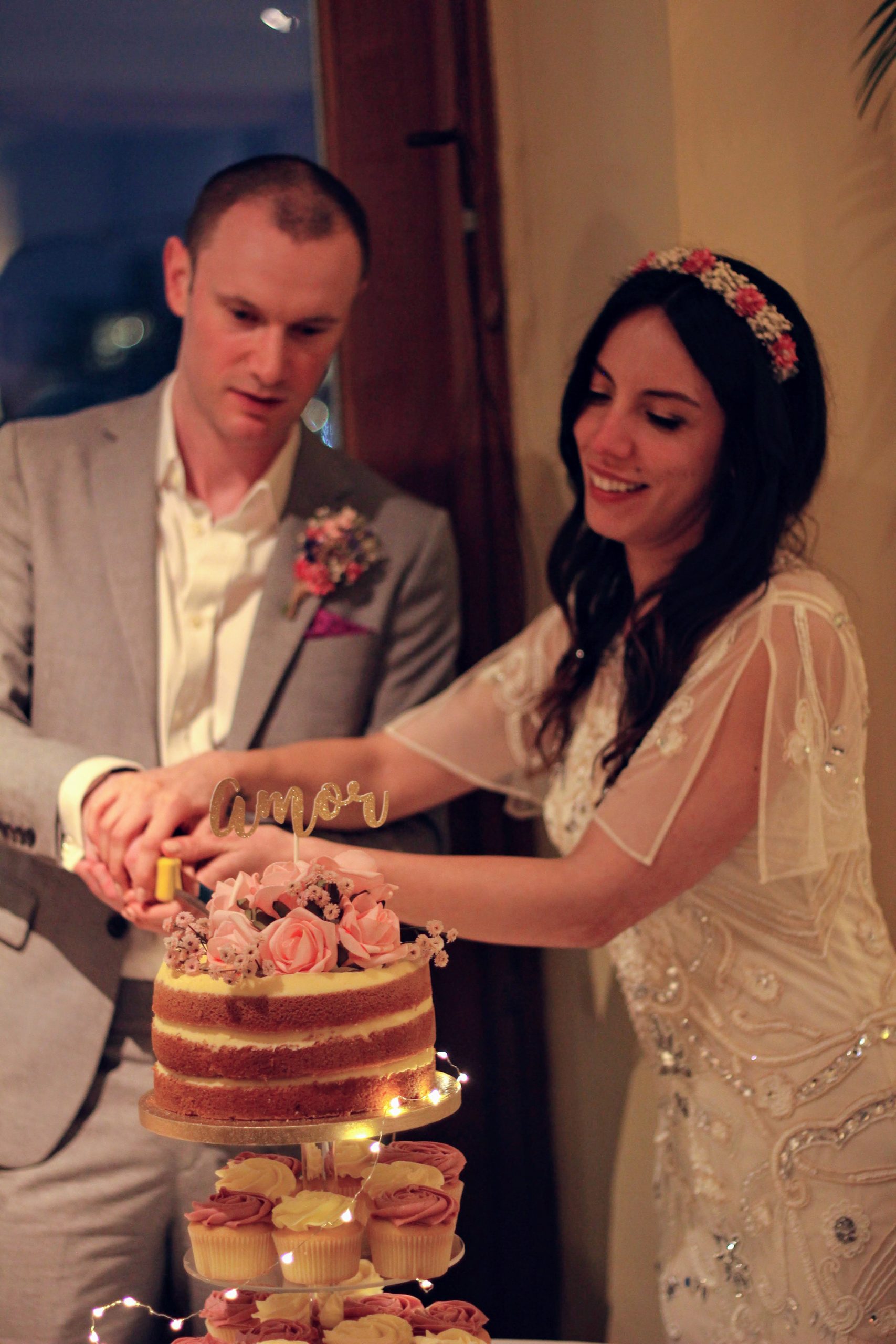 "My mum brought from Colombia these tiny artisan key holders in the shape of traditional Colombian town houses," the bride says of their favours.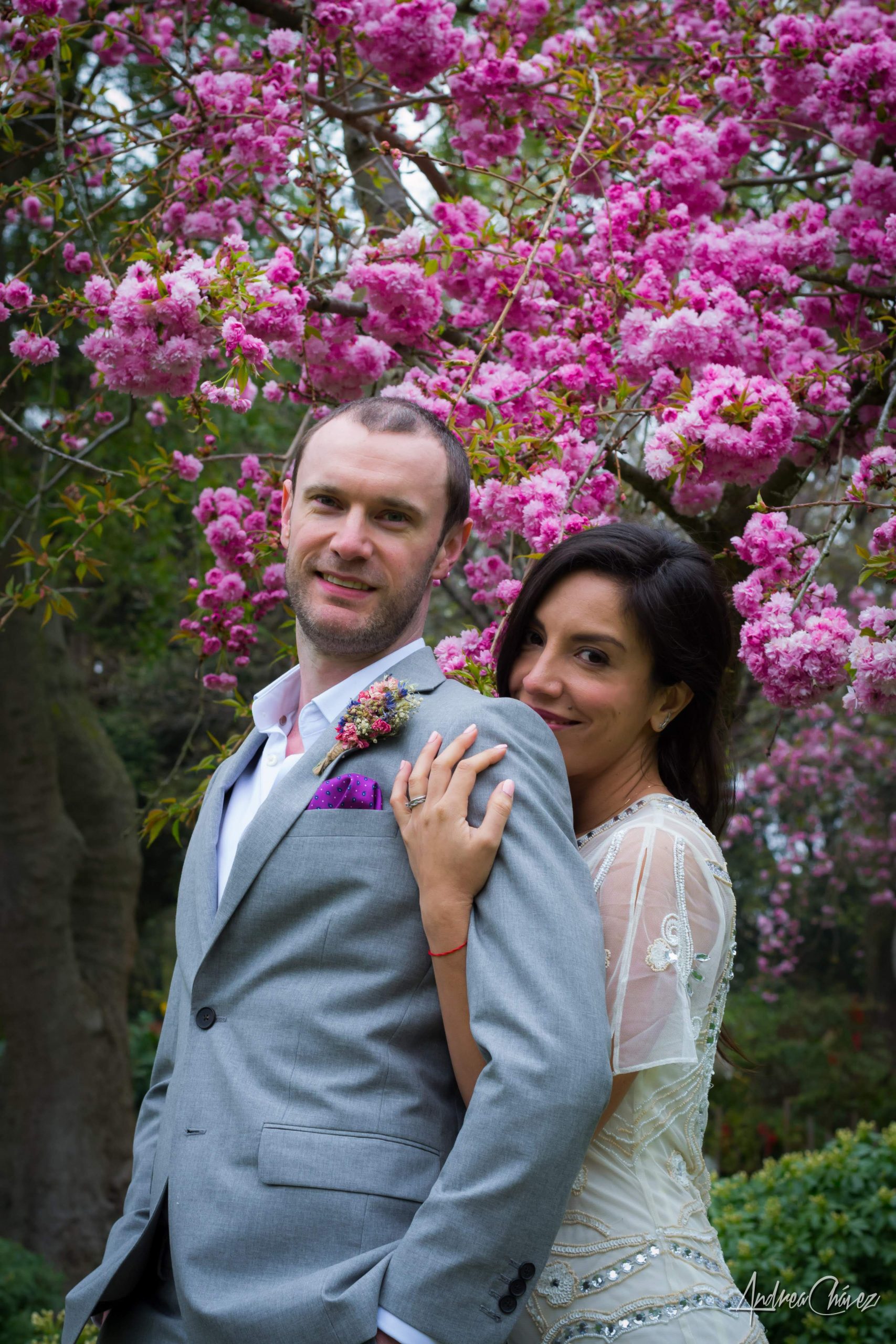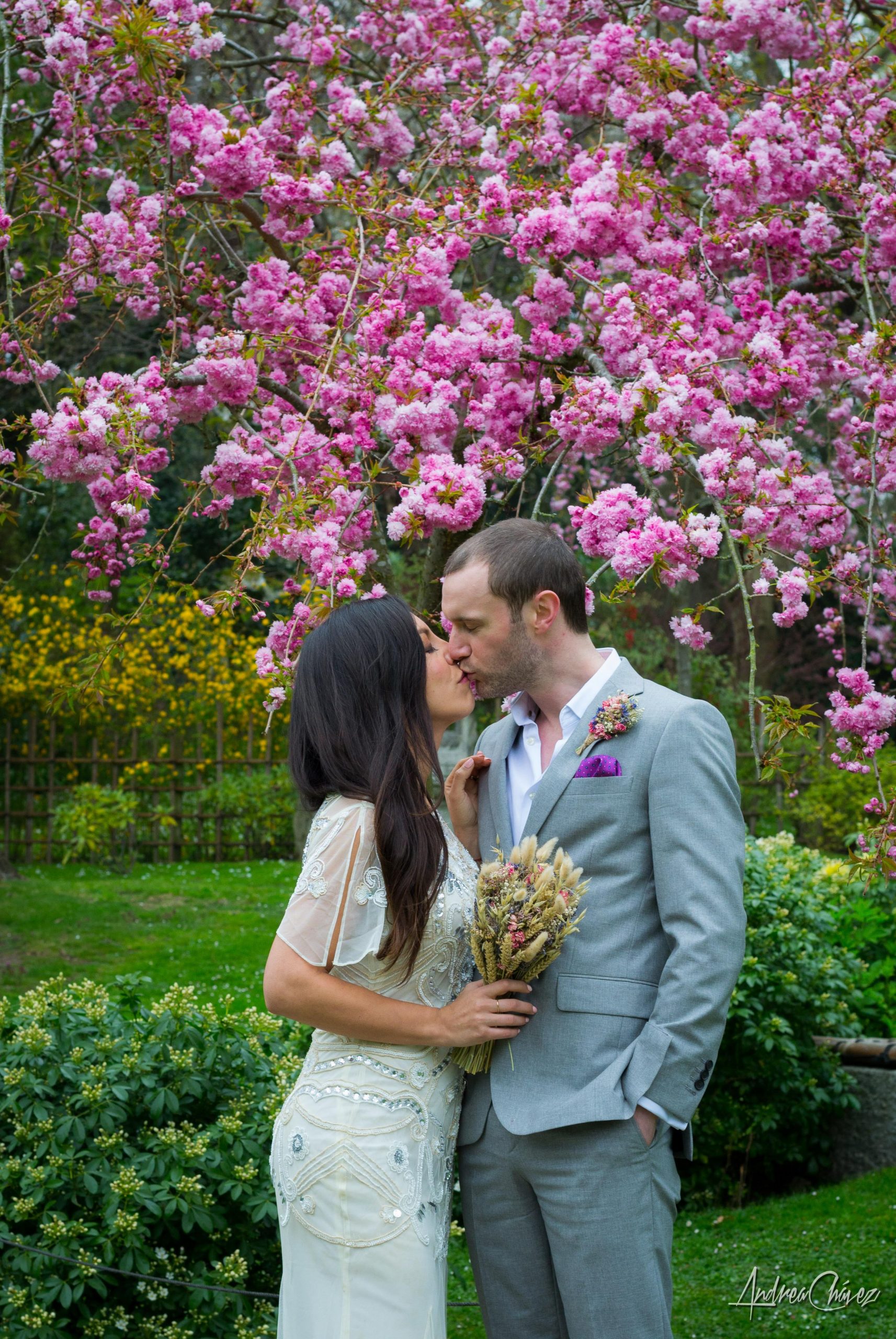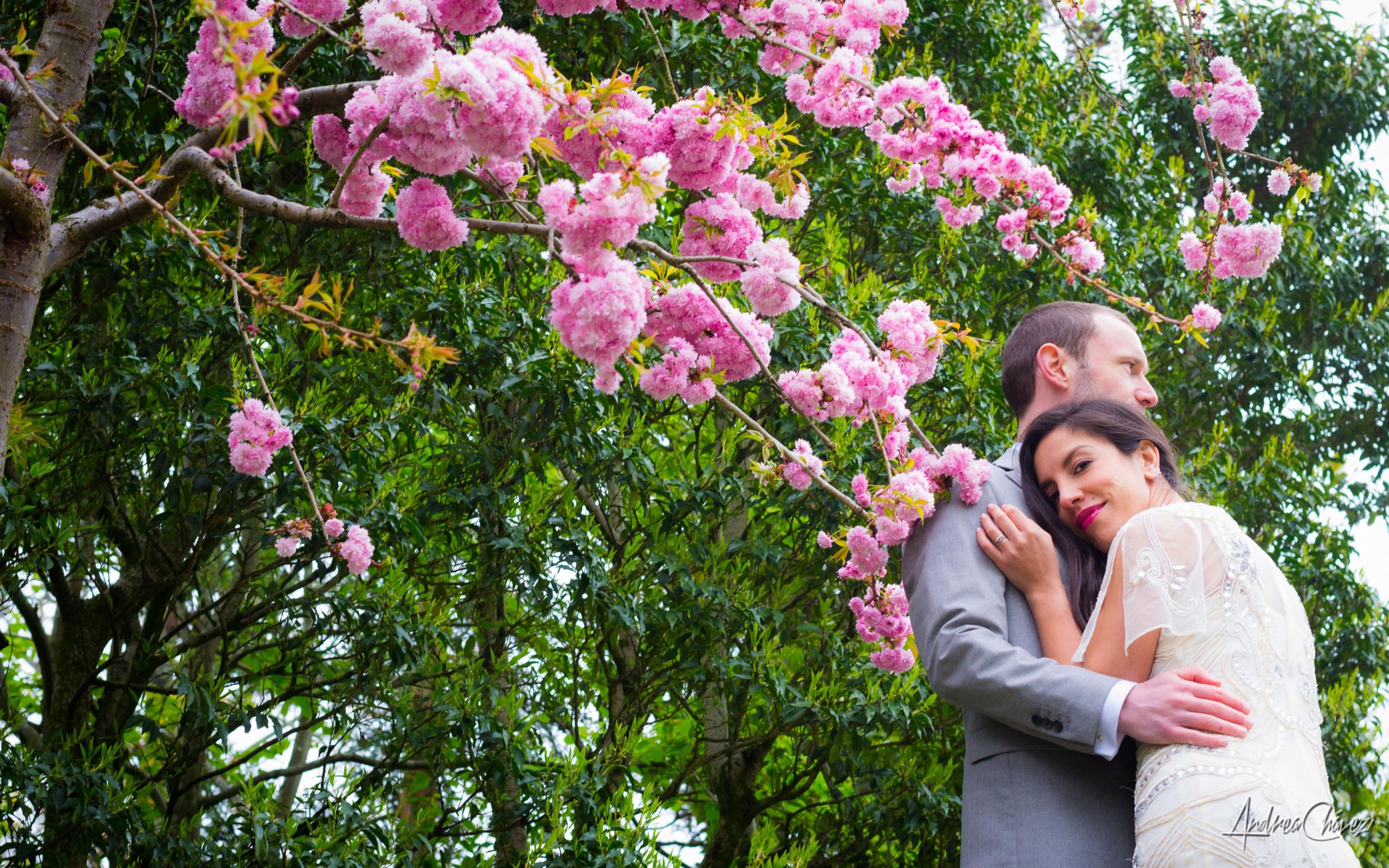 "We had to wait a year for the cherry blossoms to bloom but they were so worth it!" The bride says of their second photoshoot with Andrea Chavez.