For many brides, an in vogue wedding gown and an on-trend theme is almost as important as the wedding itself. But for some, modern styling just won't do and a vintage wedding, fit for Audrey Hepburn is the one and only option. So sit back and read about these vintage must-haves for your wedding décor.
Vintage crockery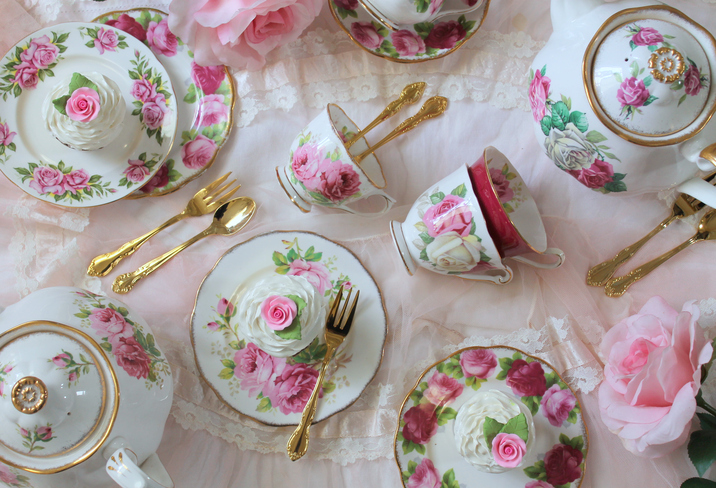 When it comes to a vintage-themed wedding, a simple way to transform your reception from contemporary to traditional is to use vintage crockery. Many couples pick wedding china at their favourite department stores or hire the white standard plates from a company. But if you really want your wedding to have that vintage feel, then quirky mismatched floral plates and bowls is the way to do it. Many companies hire out vintage crockery for weddings, or you can collect your own from charity shops.
Suitcases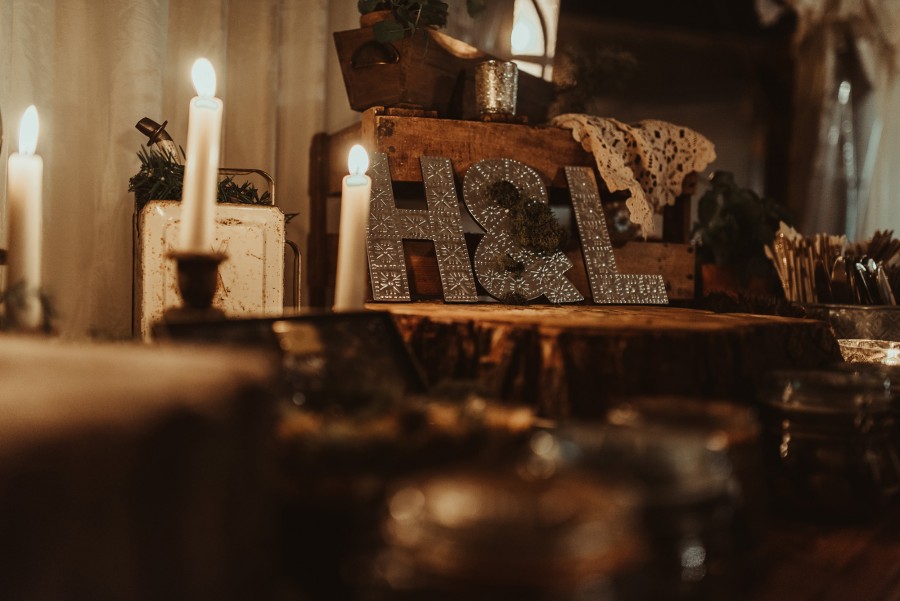 Do you ever go to charity shops and see a bunch of old suitcases gathering dust in the corner? Of course you do. They're literally in every charity shop in the UK. At some point in time, every household that had a few of these ditched them in favour of the convenient and modern wheelie bag. Which is good for them and good for you too. Old suitcases, with cute leather handles and copper-plated latches, are the perfect decoration for a vintage-themed wedding. Instead of a designated gift table, you could use a few large suitcases as a place where guests can place their gifts. Or if you're choosing to have a wishing well in lieu of gifts, why not use a sweet little suitcase as the receptacle of those monetary gifts? You can even use a few of them stacked on top of each other as a place to store your guestbook or seating allocations.
Lace & doilies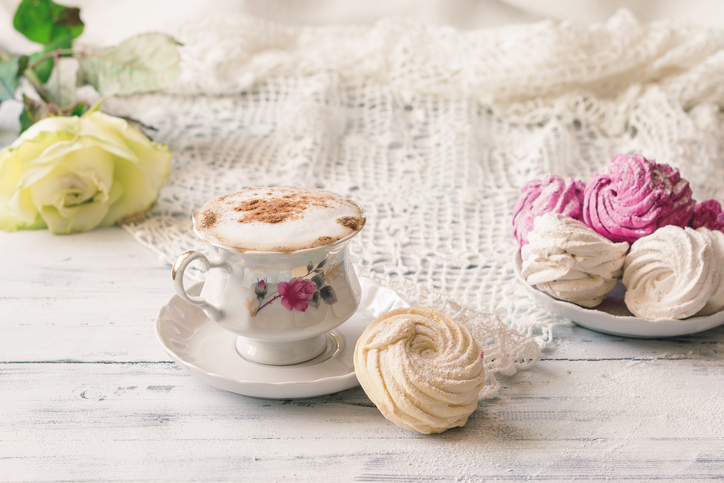 Nothing reminds us more of times-gone-by than a good old-fashioned doily. Everyone's grandmother had them when we were growing up, they probably still do have a few. Doilies are a great way to add an authentic vintage feel to any room. You can use them as placemats, or in the centre of each table to really enhance that vintage look. Doilies are readily available at charity shops, but if you can't find any, you can use lace instead. Using lace in conjunction with a rustic, natural, woven fabric underneath as a table runner can add some serious vintage vibes to your table settings. Use lace or doilies on all your surfaces to create a room your grandmother will commend you for.
Milk bottles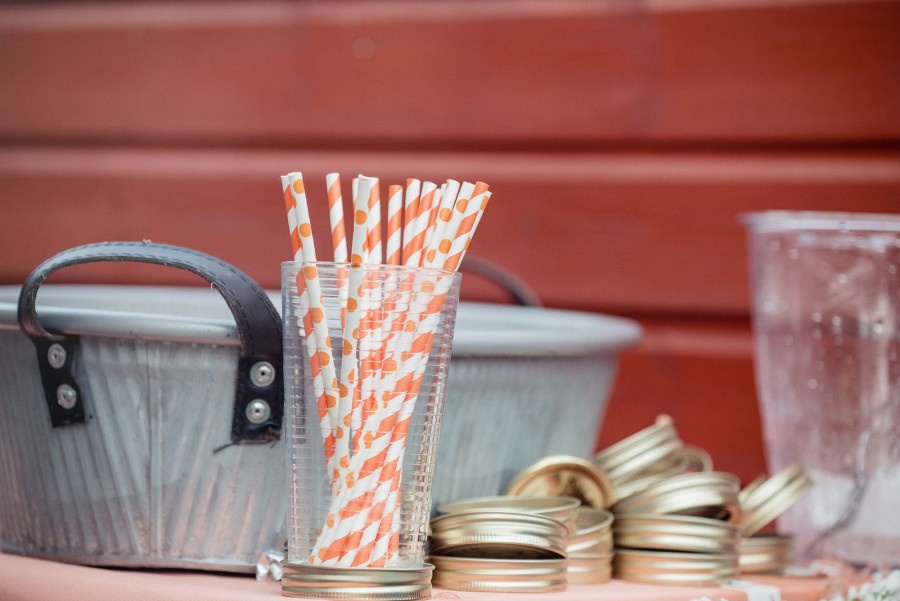 To add a touch of whimsy to your wedding, why not use glass milk bottles instead of wine glasses? Your guests will love drinking from these with a stripy paper straw, just like they had at the old soda shoppe's back in the day. Milk bottles can easily add a real vintage charm on your wedding day. They're fun and whimsical and you'll be hard-pressed to find someone who doesn't enjoy drinking from one of these.
Mirrors
Old mirrors, also often seen in abundance at charity stores, are a great way to spruce up your vintage wedding reception. Having a few of different shapes and sizes, all clustered together above the table with the guestbook and table settings, is a great way to welcome your guests. It's a quirky, cheap and easy way to add that vintage feel.
Typewriter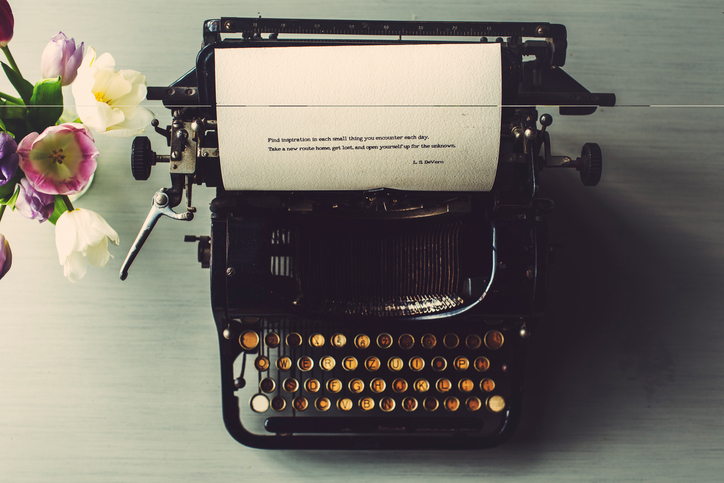 So you've always loved typewriters but never knew what to do with one? Well, we have a perfect suggestion for you. Why not use a vintage typewriter or two as your guestbook? Instead of getting a book from a standard stationery shop, getting a few typewriters can really add a vintage charm, plus it adds a lot of fun. Have guests write little messages for you and your partner to read on these relics from the past. They've got a great look, a great sound and your guests will be lining up to give them a try. Just make sure they're in working order and you give them fresh ribbons. You wouldn't want anyone to miss out because you ran out of ink.
Quill and ink
Another alternative to the classic guestbook would be some thick old-fashioned style parchment paper (think Harry Potter), with a quill pen and ink pot. This option is not good if you plan to have lots of children at your wedding as they will get everything covered in ink, but for weddings with primarily adults, this option adds a real old-time class to any wedding. Just like with the typewriters, guests will love this quirky option that is both cheap and easy to manifest.
Chalkboard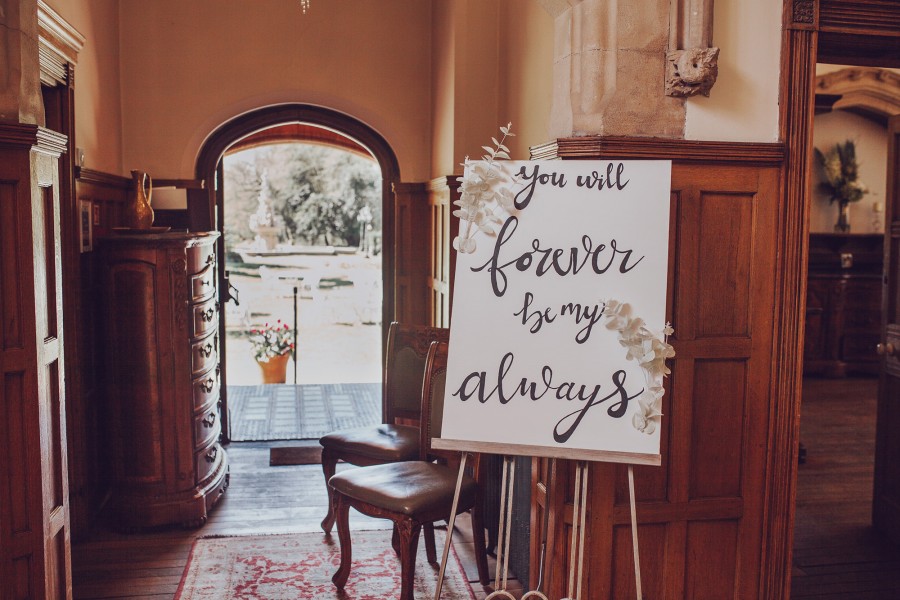 Many couples these are opting for a chalkboard to display seating plans at weddings. Place one on an easel and paint on the seating chart in your best calligraphy as a lovely vintage-y centrepiece for your guests to see as they walk in. Instead of using hundreds of little cards to tell guests where they're sitting, save on paper and up the class factor with this idea.
Vintage photo booth
So you've heard of a photo booth at a wedding, but have you heard of a vintage photo booth? These days there are many companies hiring out proper vintage style photo booths for weddings. This is a great option if you want your guests to really embrace your vintage theme and have the time of their lives. If you've got the budget for one, you could opt for hiring a booth like this, or go for the DIY option. Grab a vintage camera and tripod, set it on the timer setting and have your guests take their own snaps. Using a few vintage suitcases to store props nearby is must do. Scouring vintage and charity shops will allow you to find old hats, pairs of glasses and scarves, plus you can even add in a few modern things like fake moustaches and Gatsby-style headbands, easily picked up at costume stores.