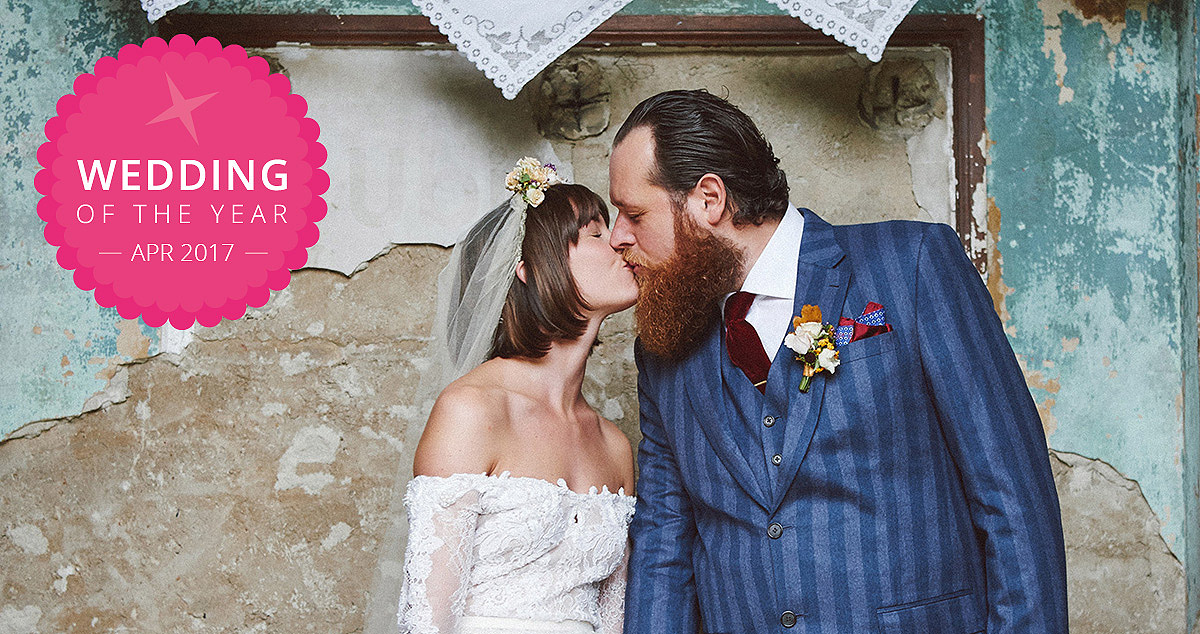 Congrats to Ella and Daniel who've been crowned our April Wedding of the Month winners!
They are in the running for a second honeymoon to Italy's 'green heart', Umbria.
Wannabe stylist Ella Hurman was in her element when it came to planning her intimate relaxed wedding to Daniel Hoffmann-Gill.
Theatrical pair Ella, 28, and Daniel, 40, met almost five years ago at the Nottingham playhouse, where both were working at the time.
The pair planned their intimate relaxed wedding themselves, held at the Asylum in south-west London on October 22, 2016 in front of 45 close family and friends. The reception was held at Shoreditch Townhouse with a larger crowd of 160.
"The ceremony was small and intimate and the reception was bigger, we just wanted to have a massive party," Ella says.
"Our wedding day was organized completely by us and we both really enjoyed the process. The day itself was a blur I wish I could do it all again I never felt like I landed!"
Photos courtesy of Rose Images Wedding Photography.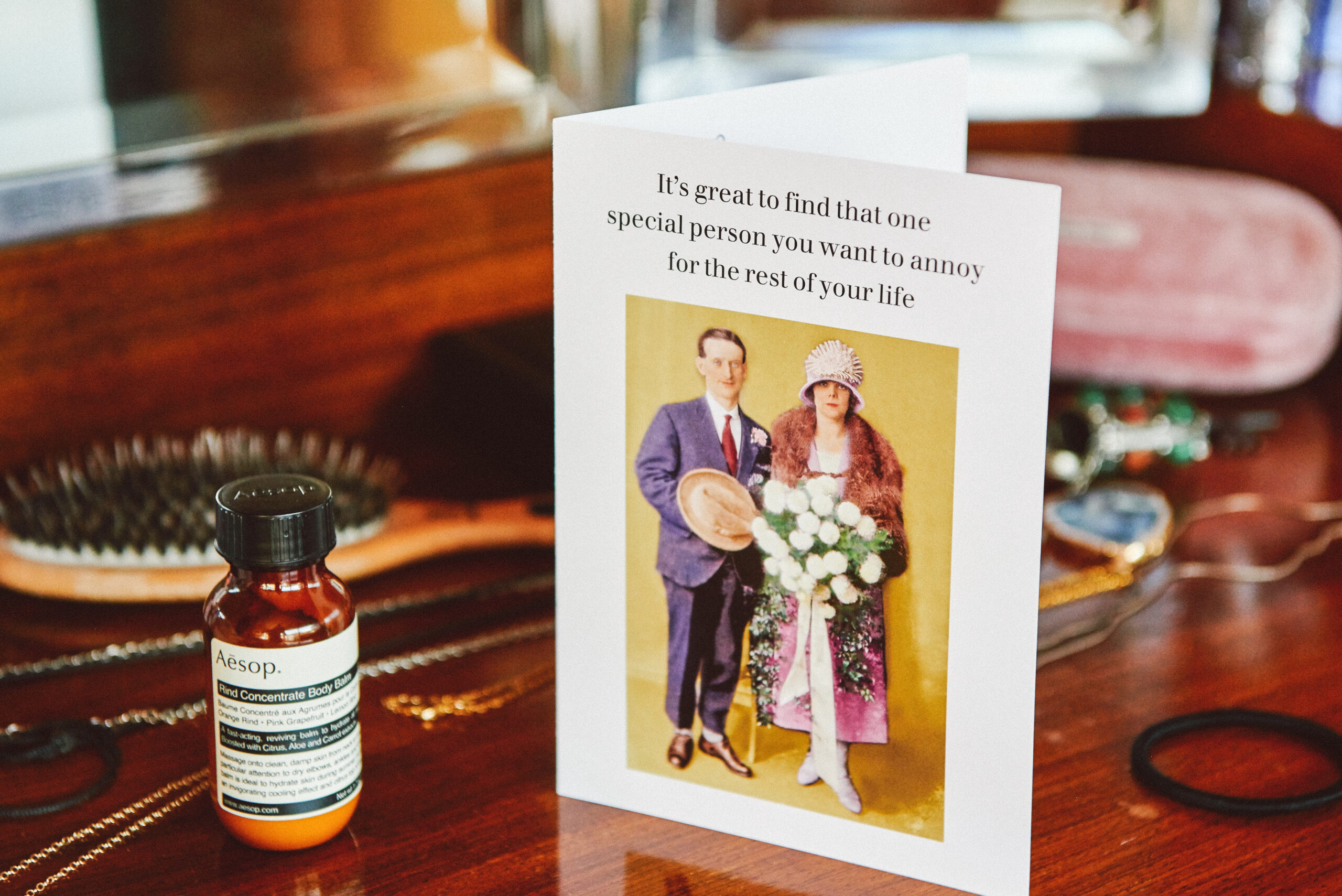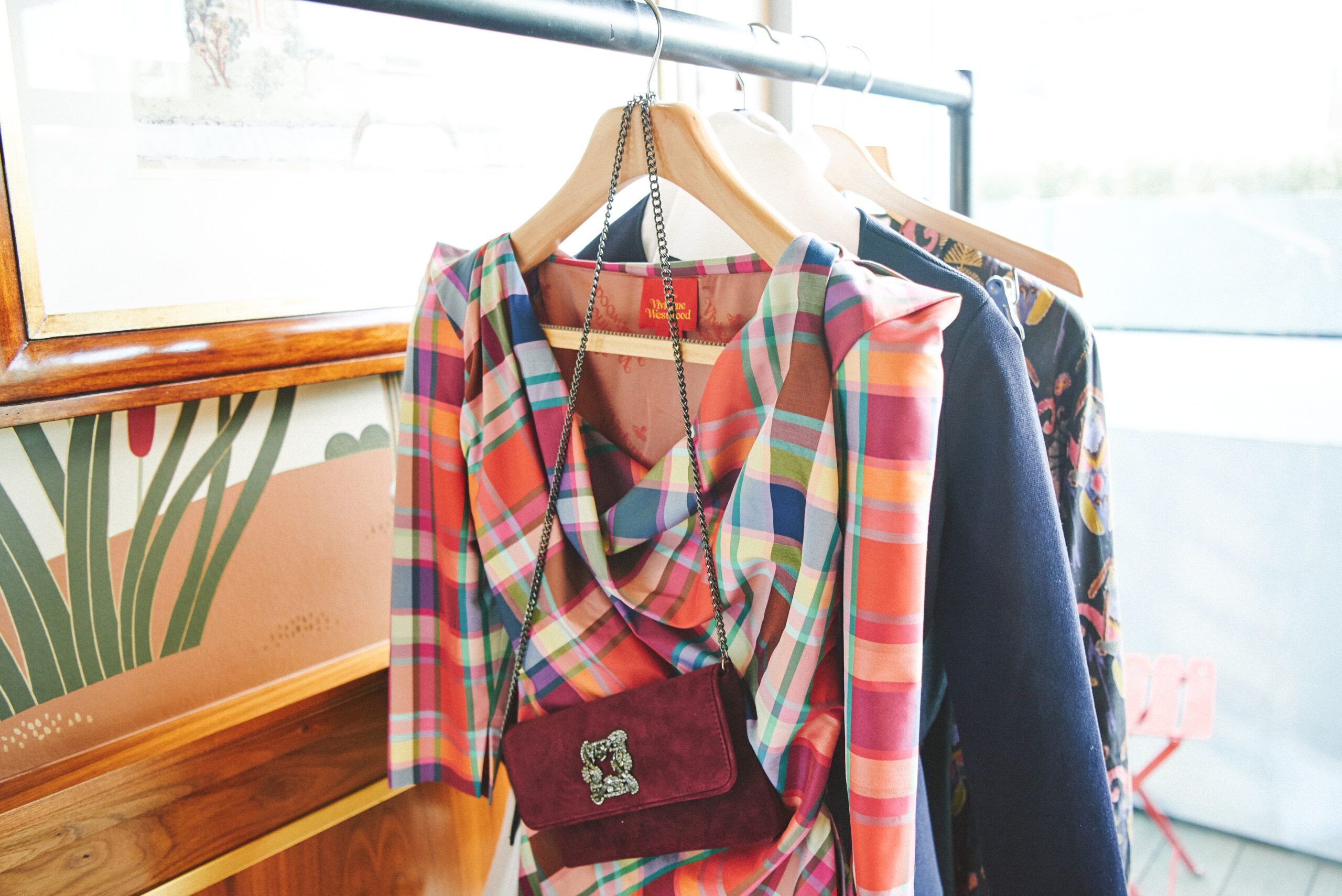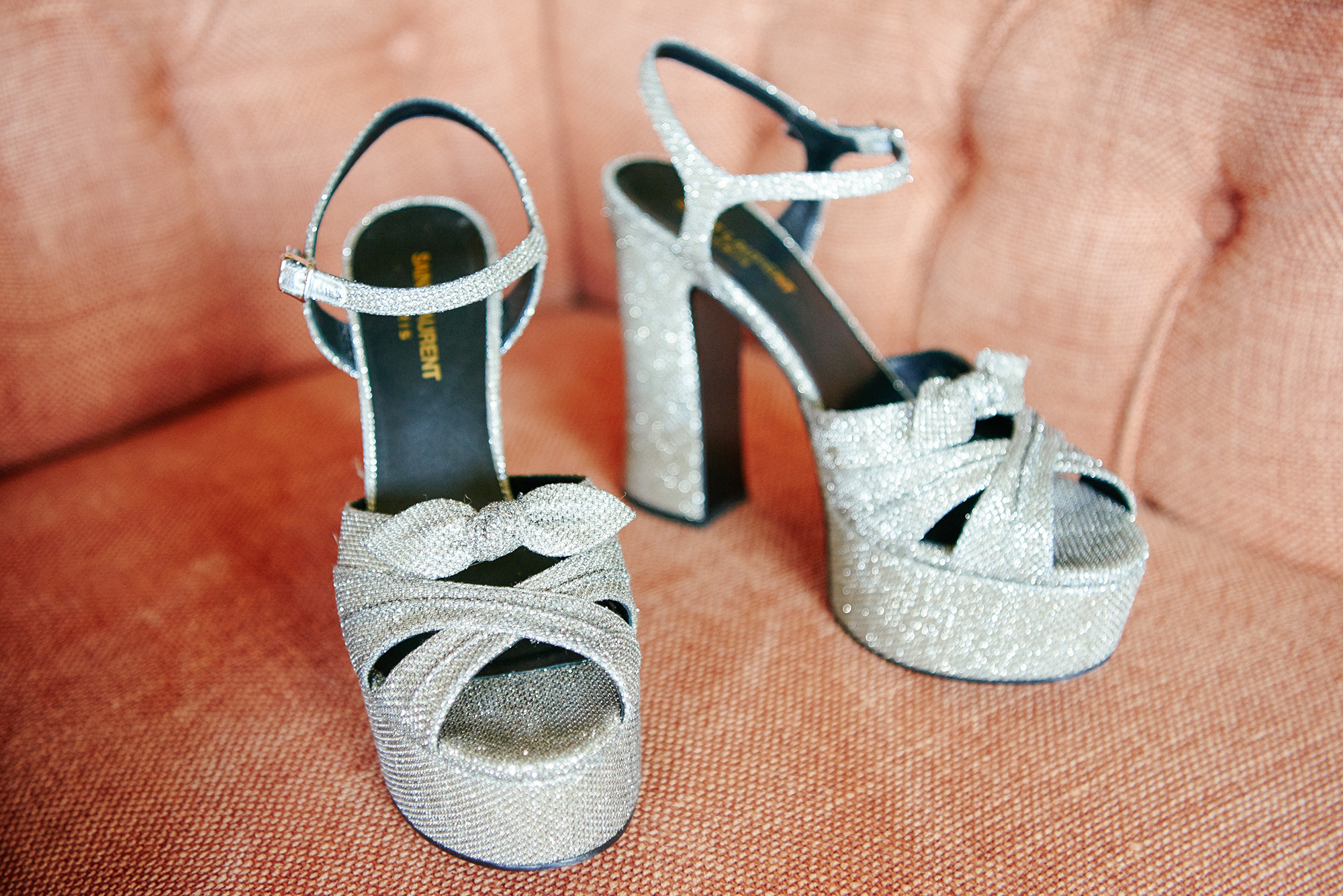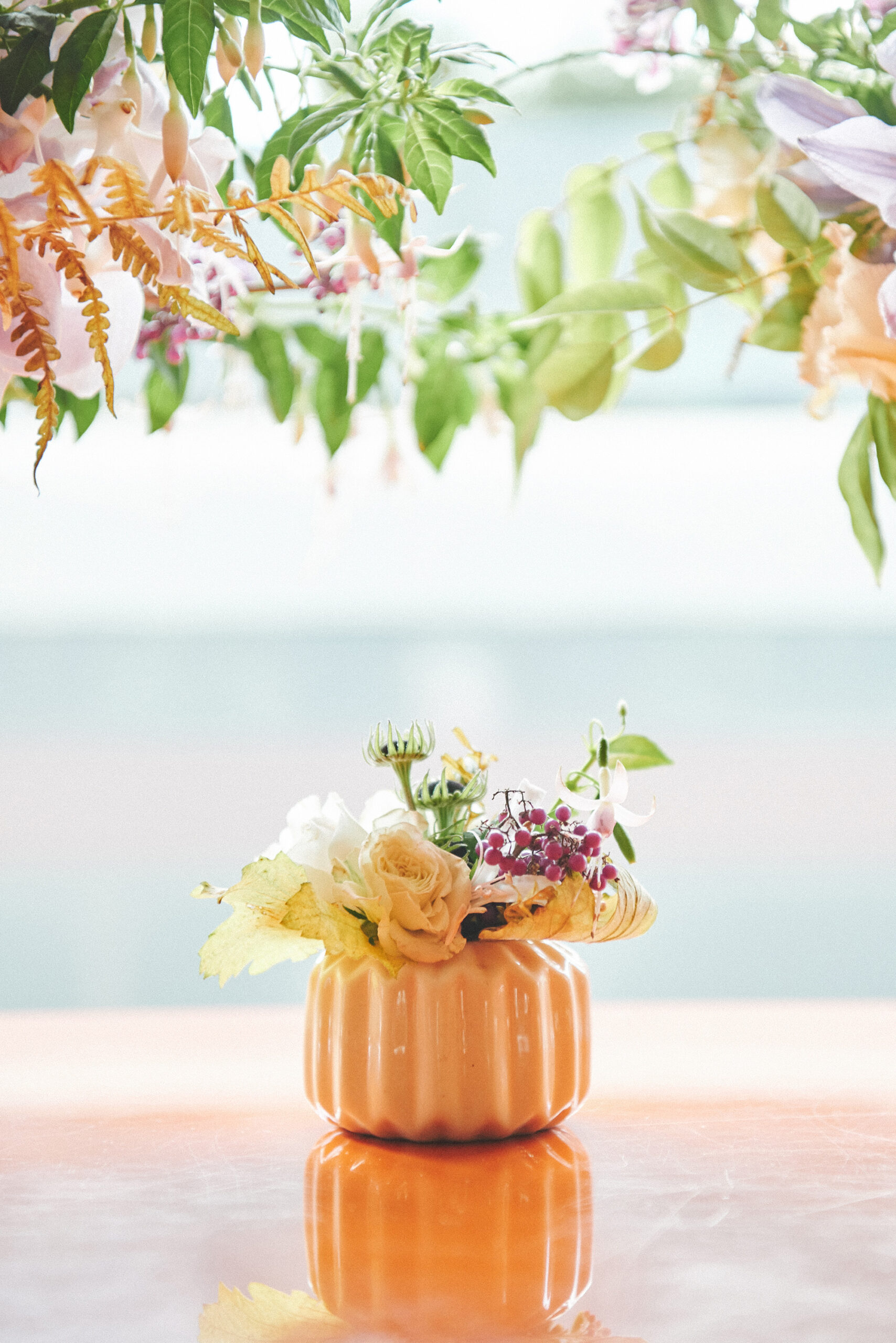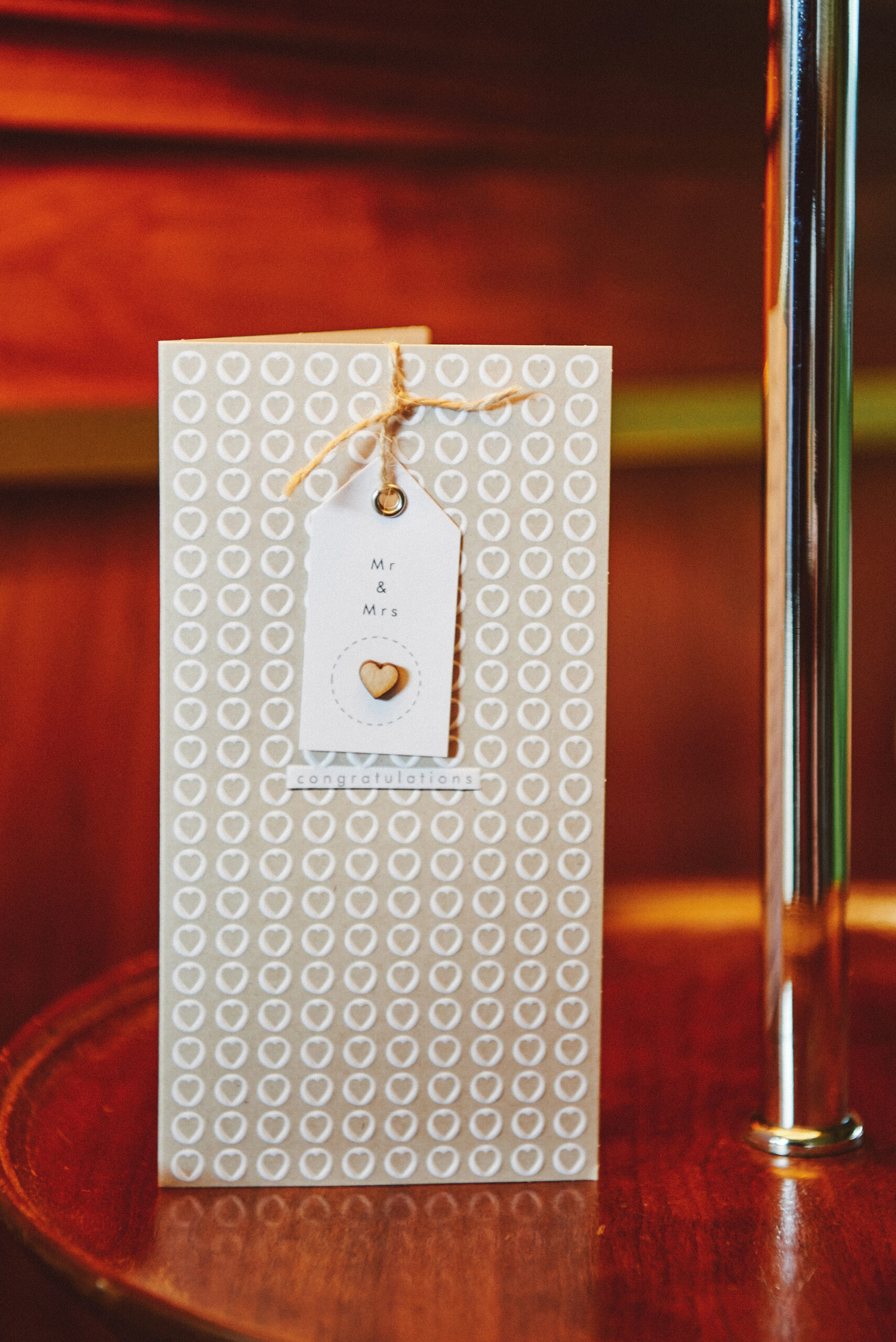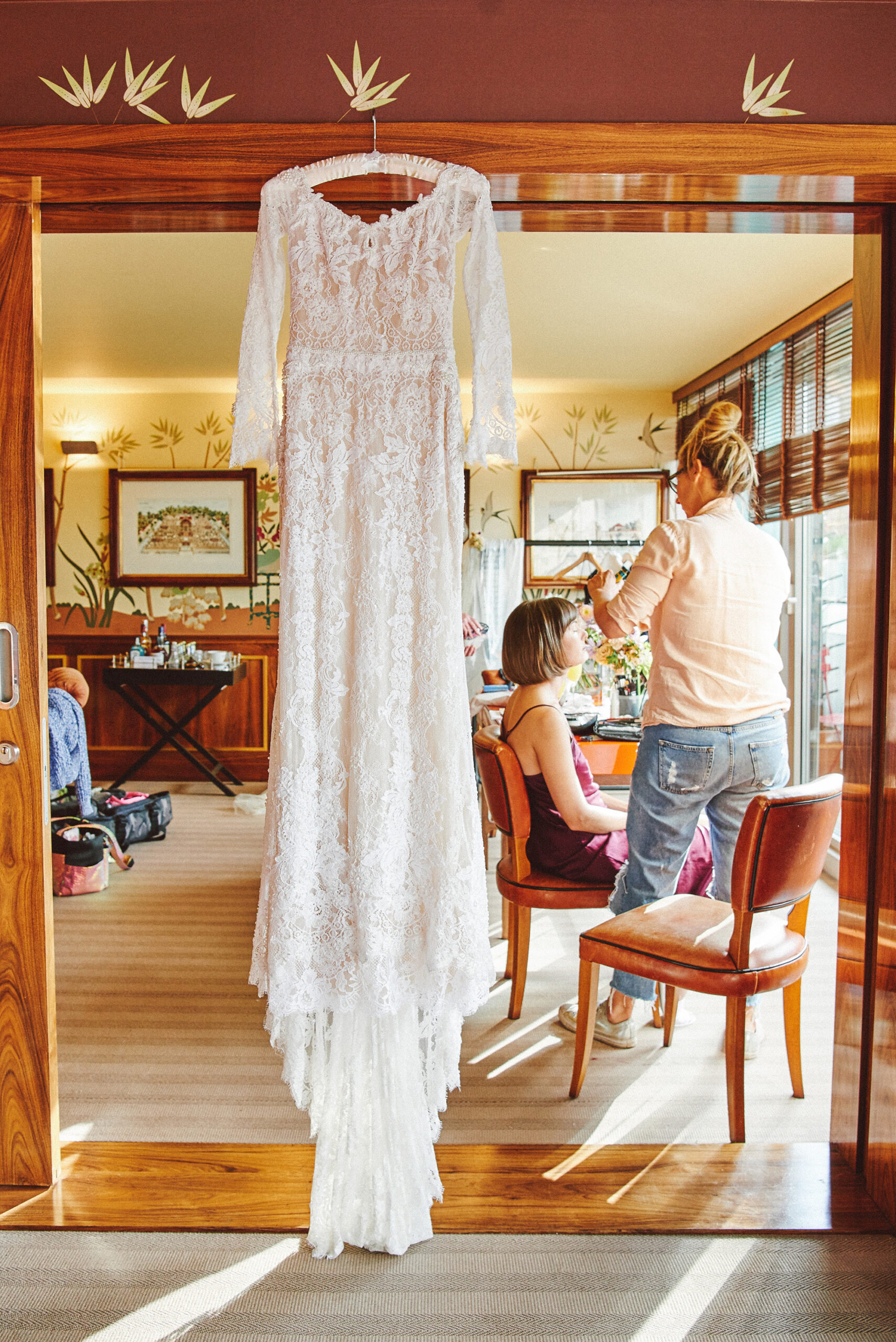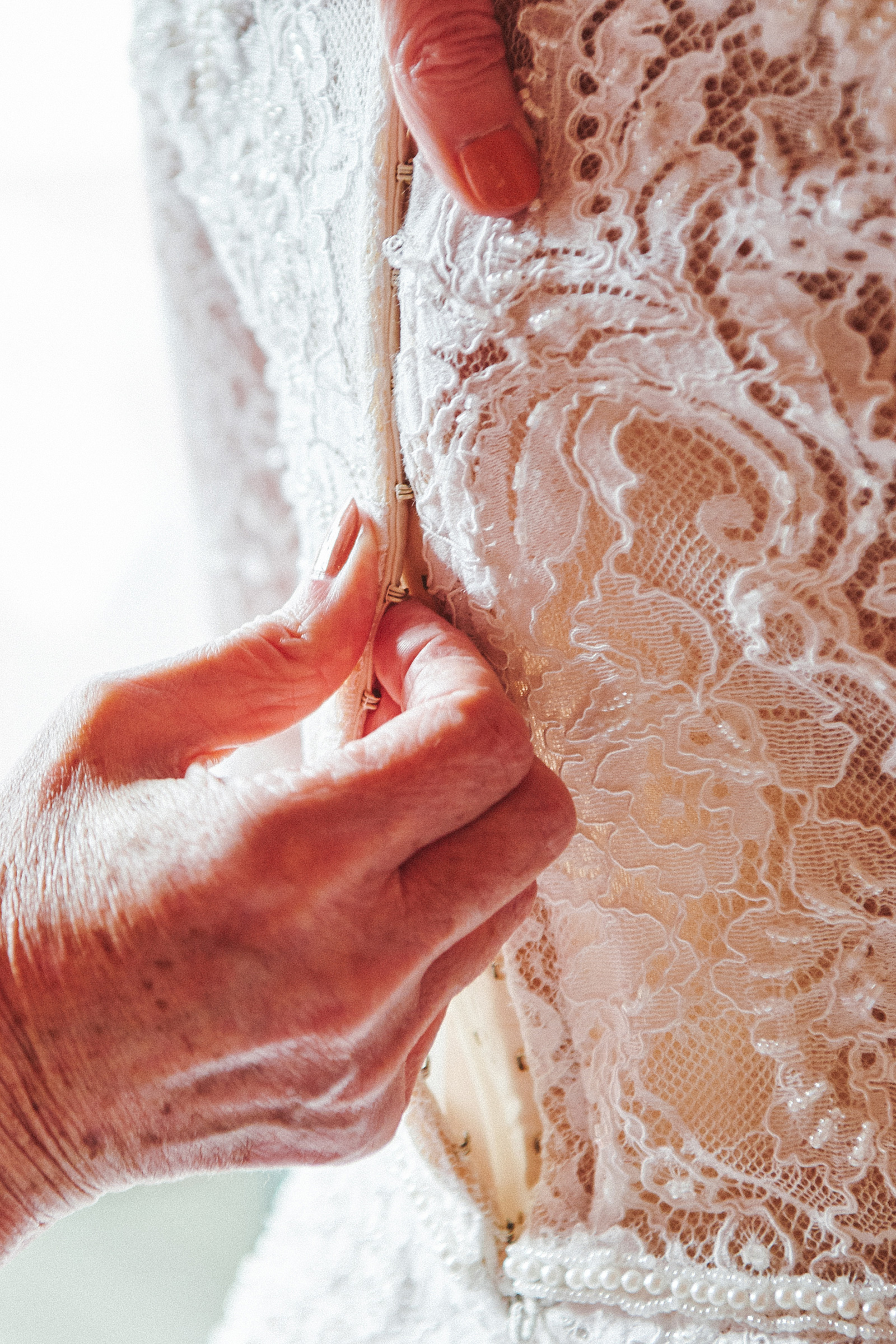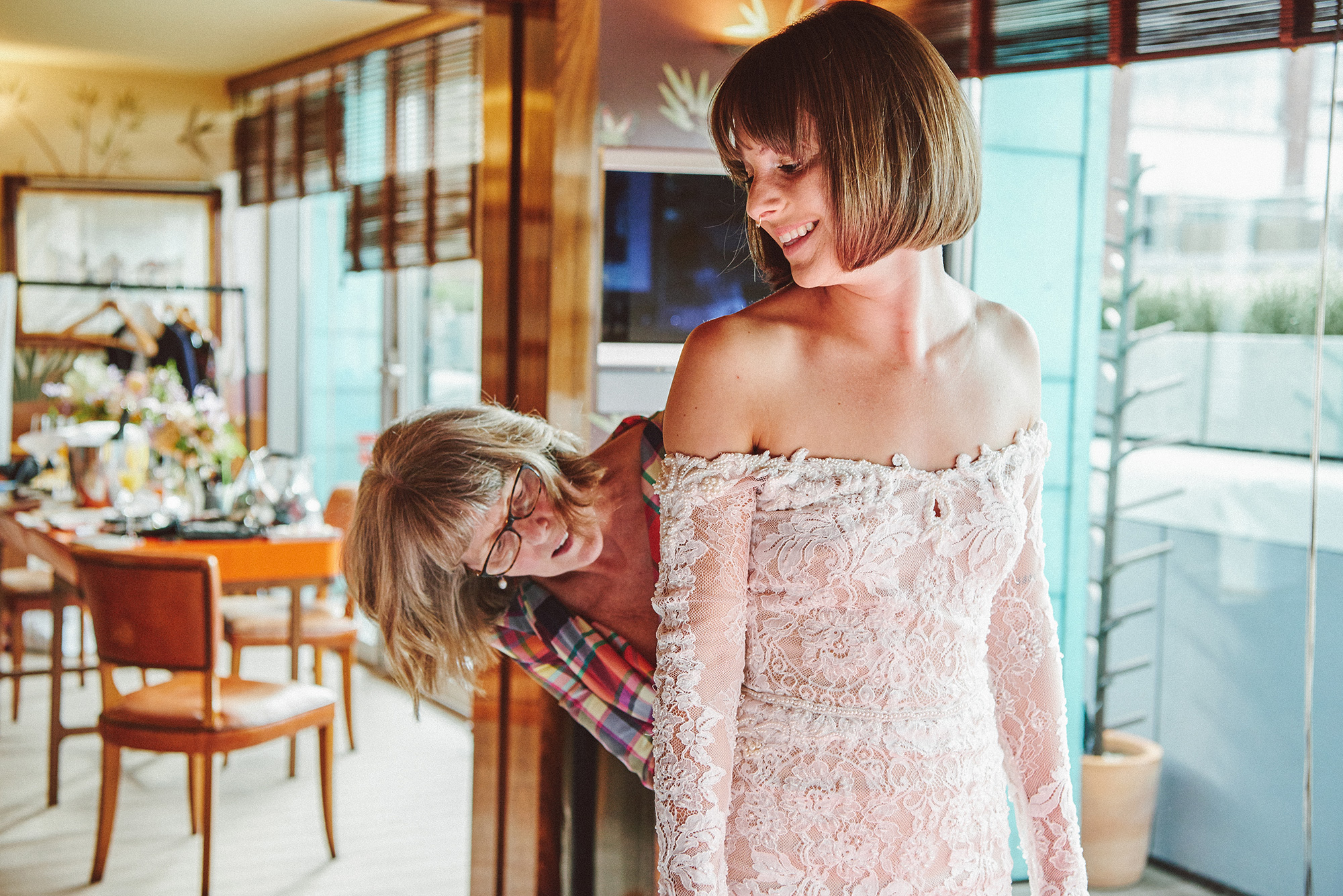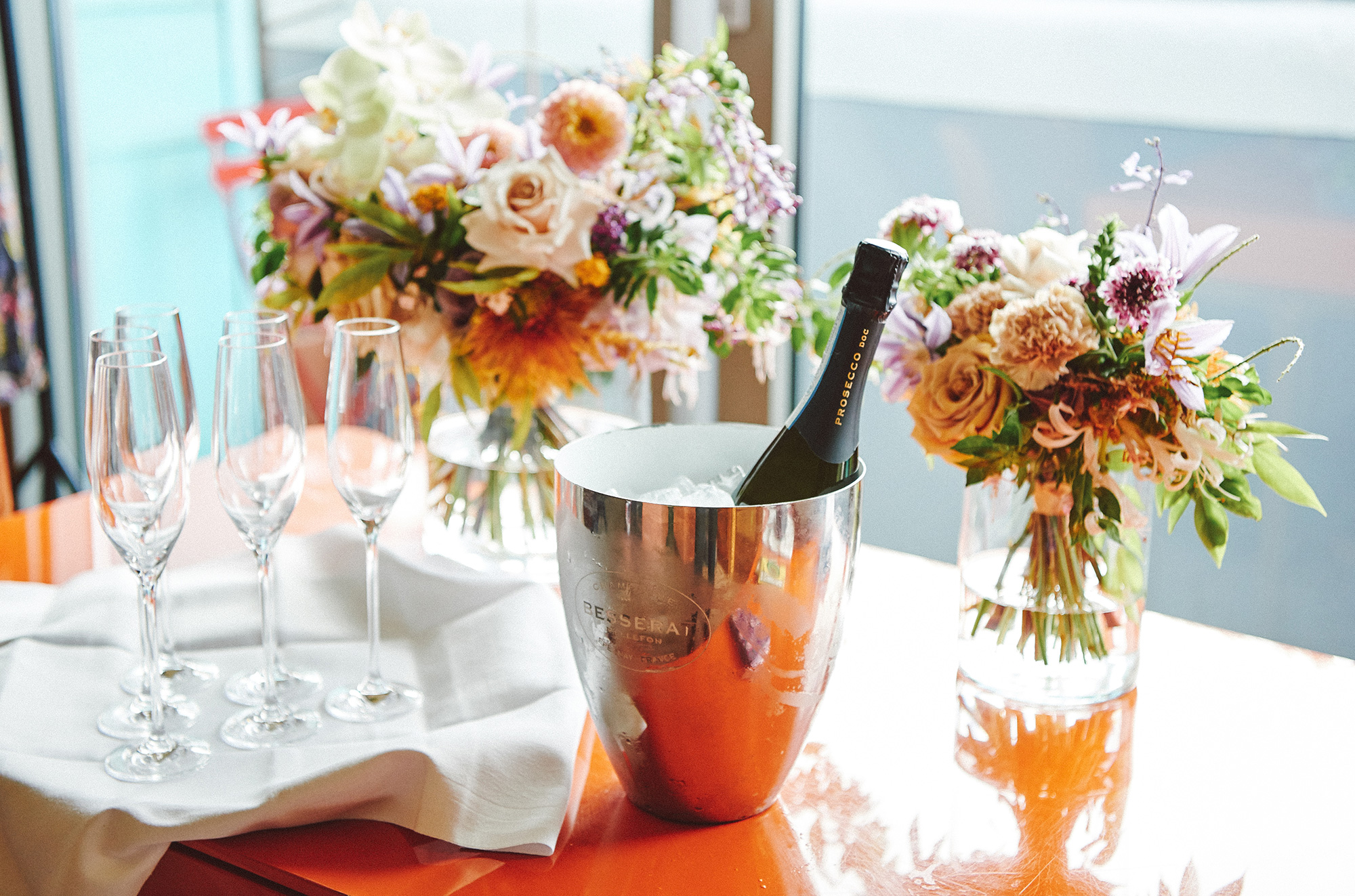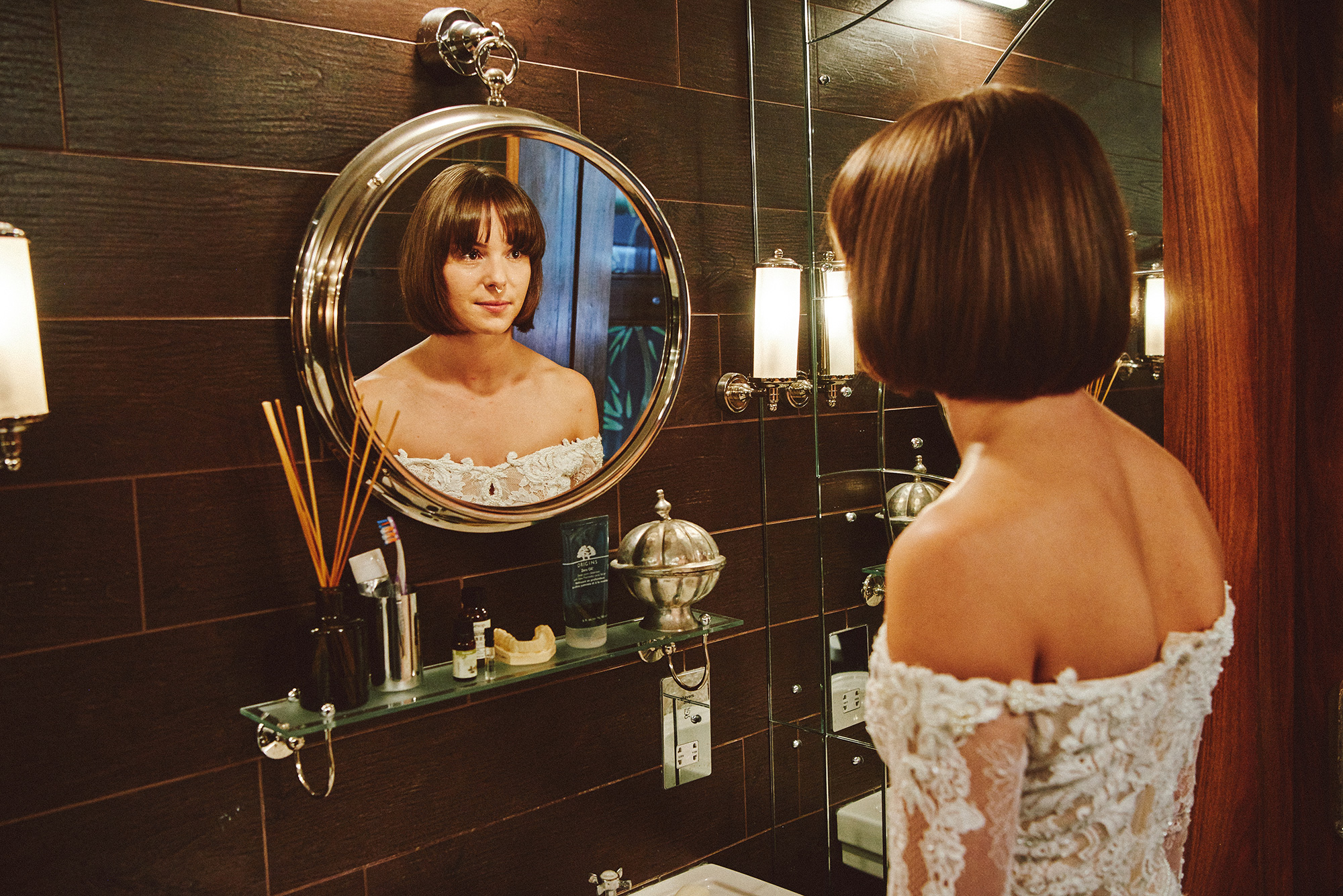 Ella chose a gorgeous off-the-shoulder wedding gown and overskirt, paired with a vintage 1930s veil that Daniel's mum found.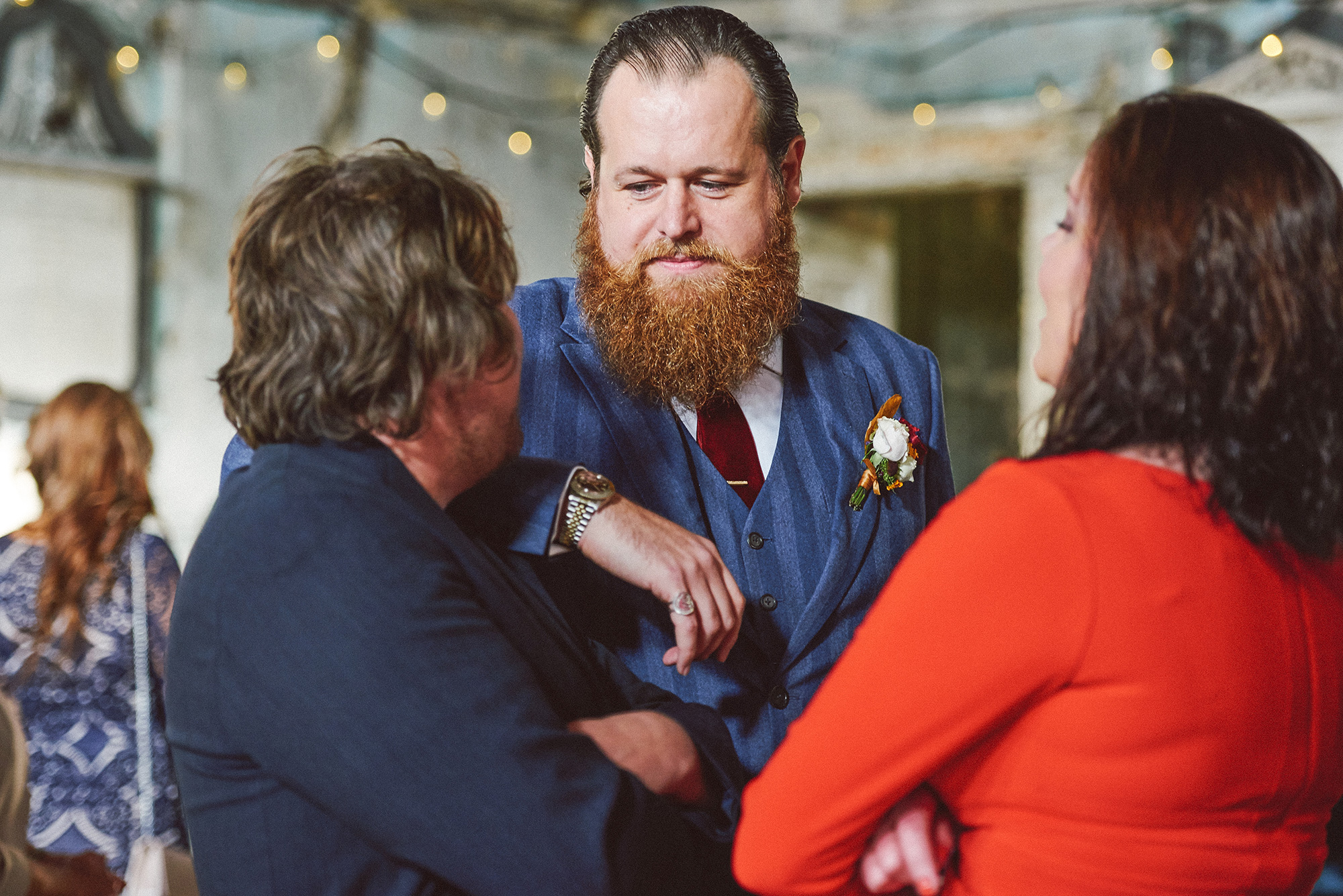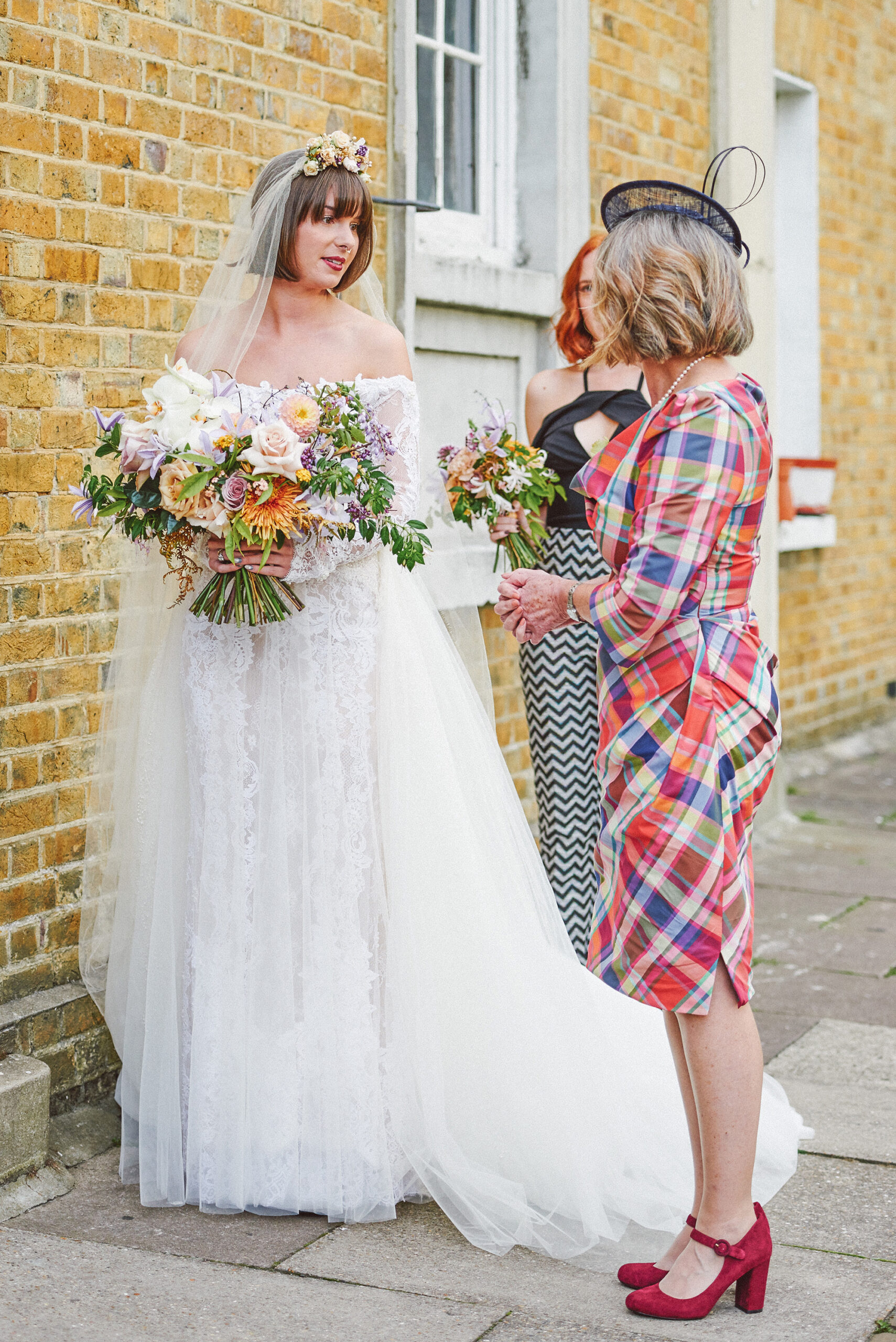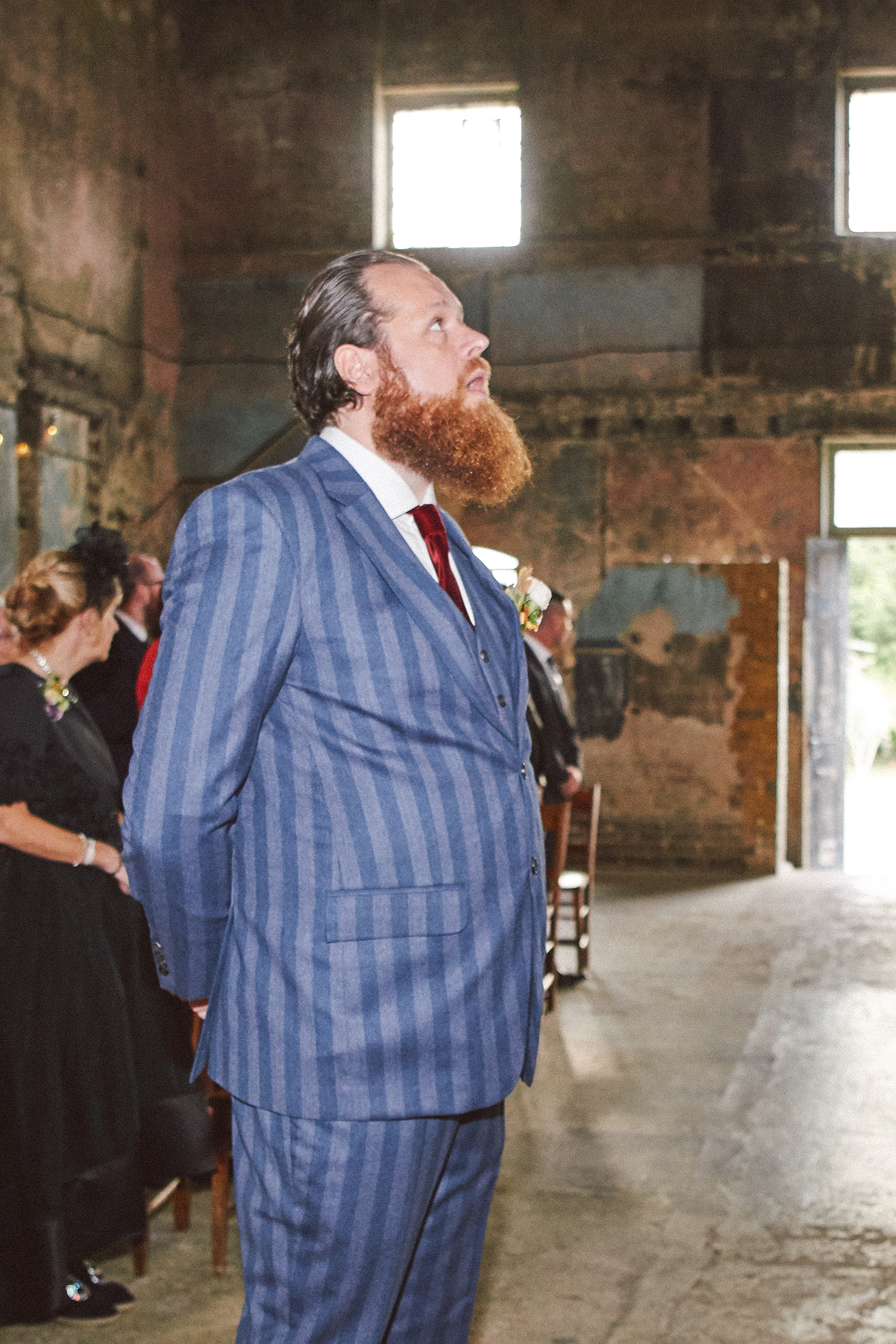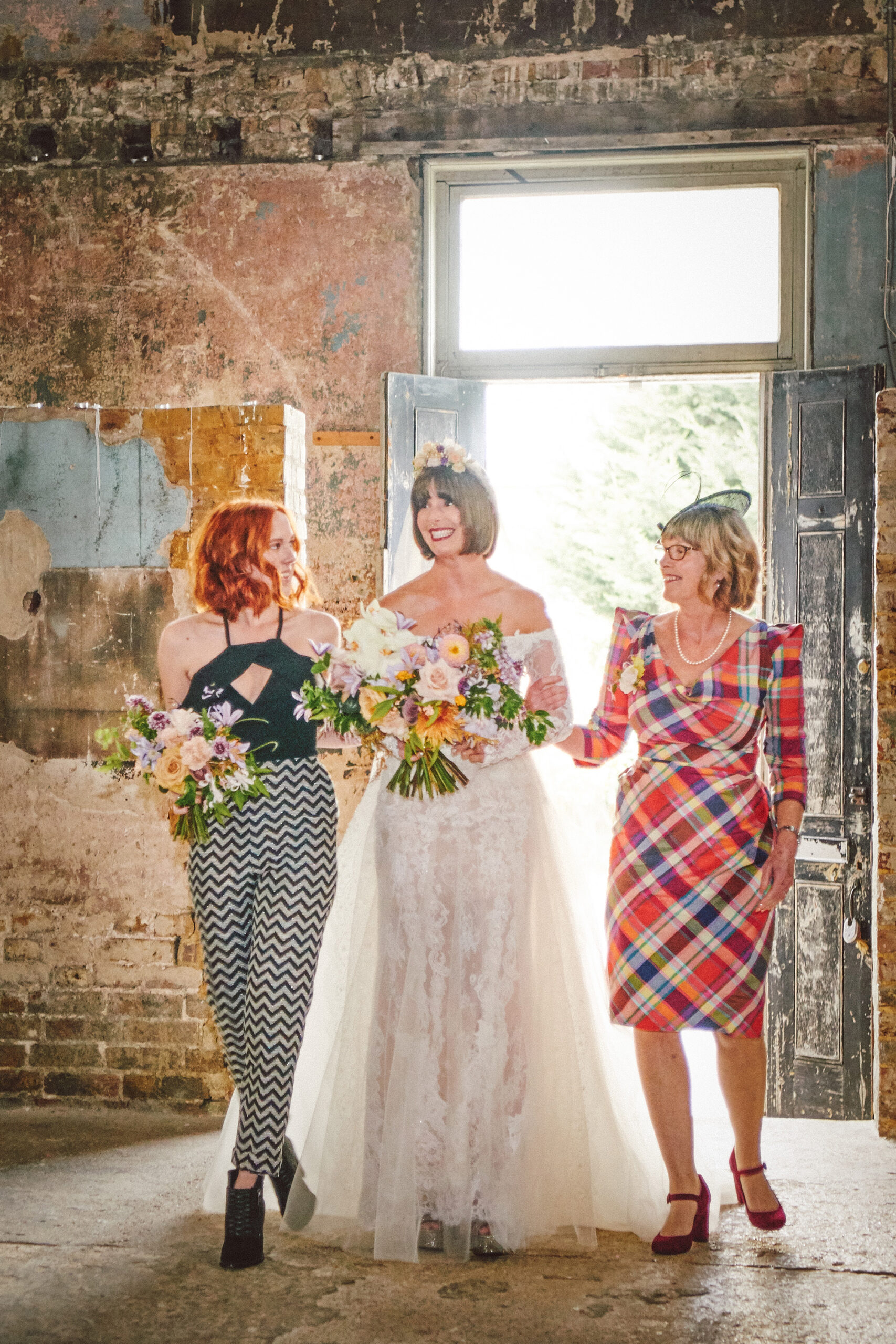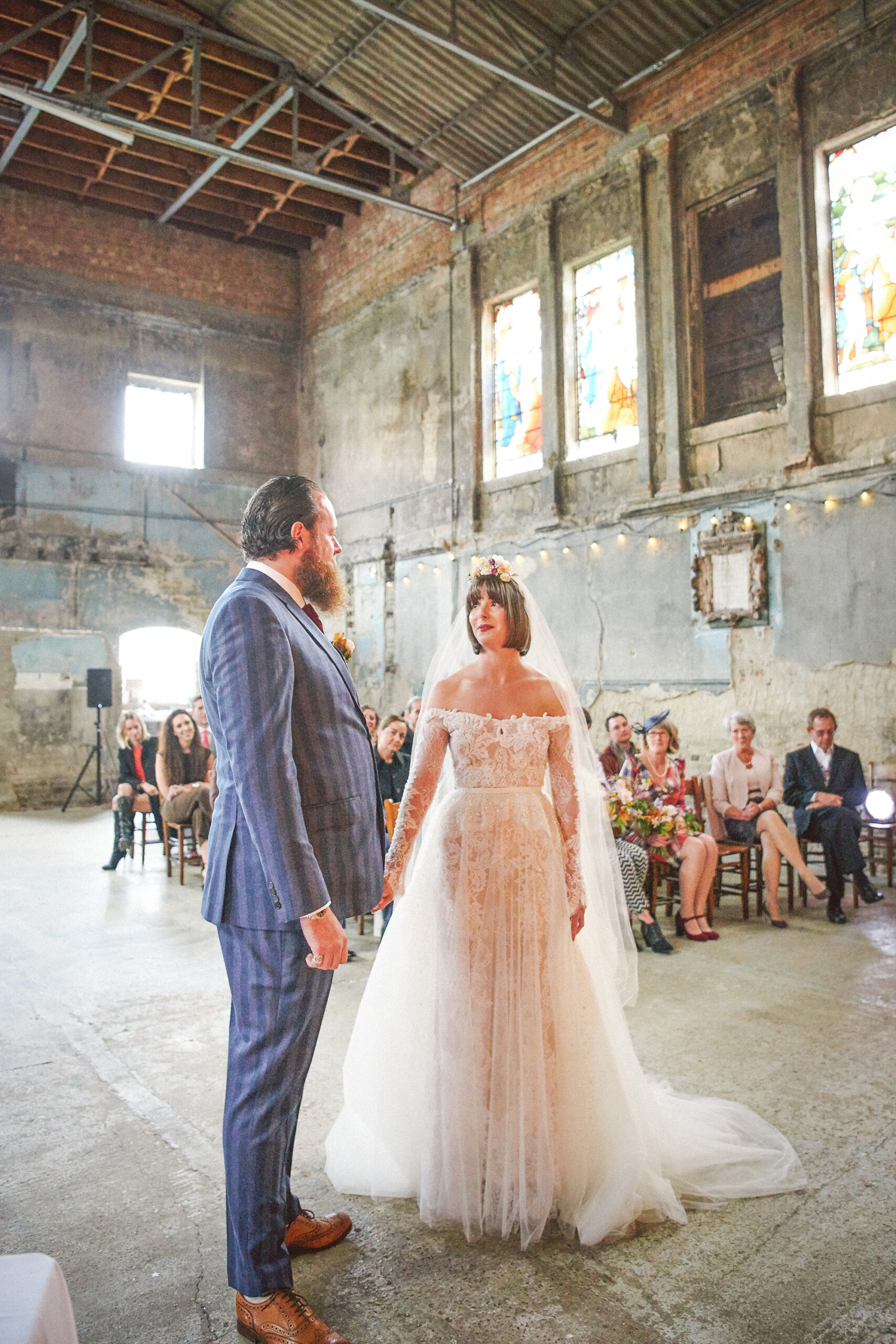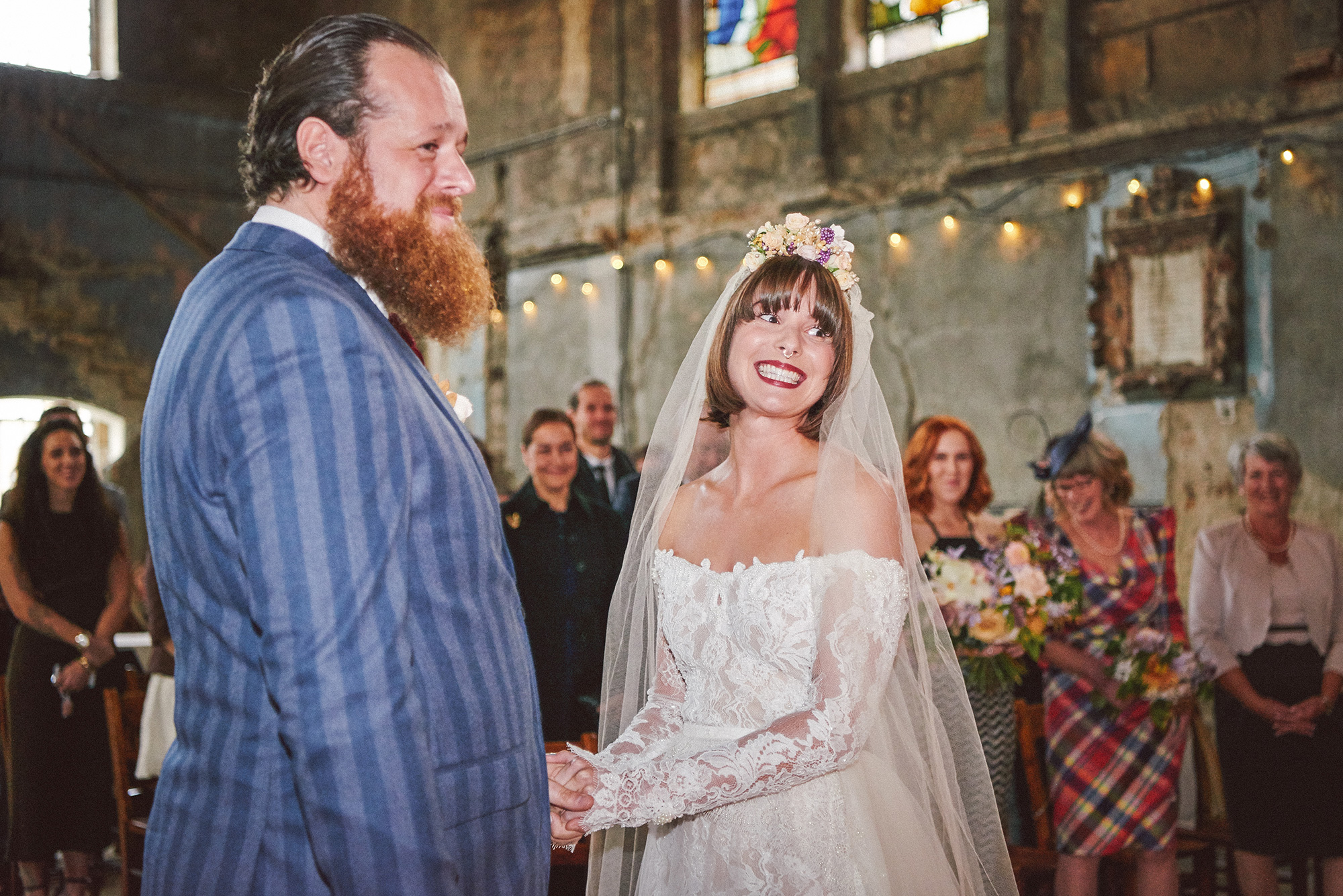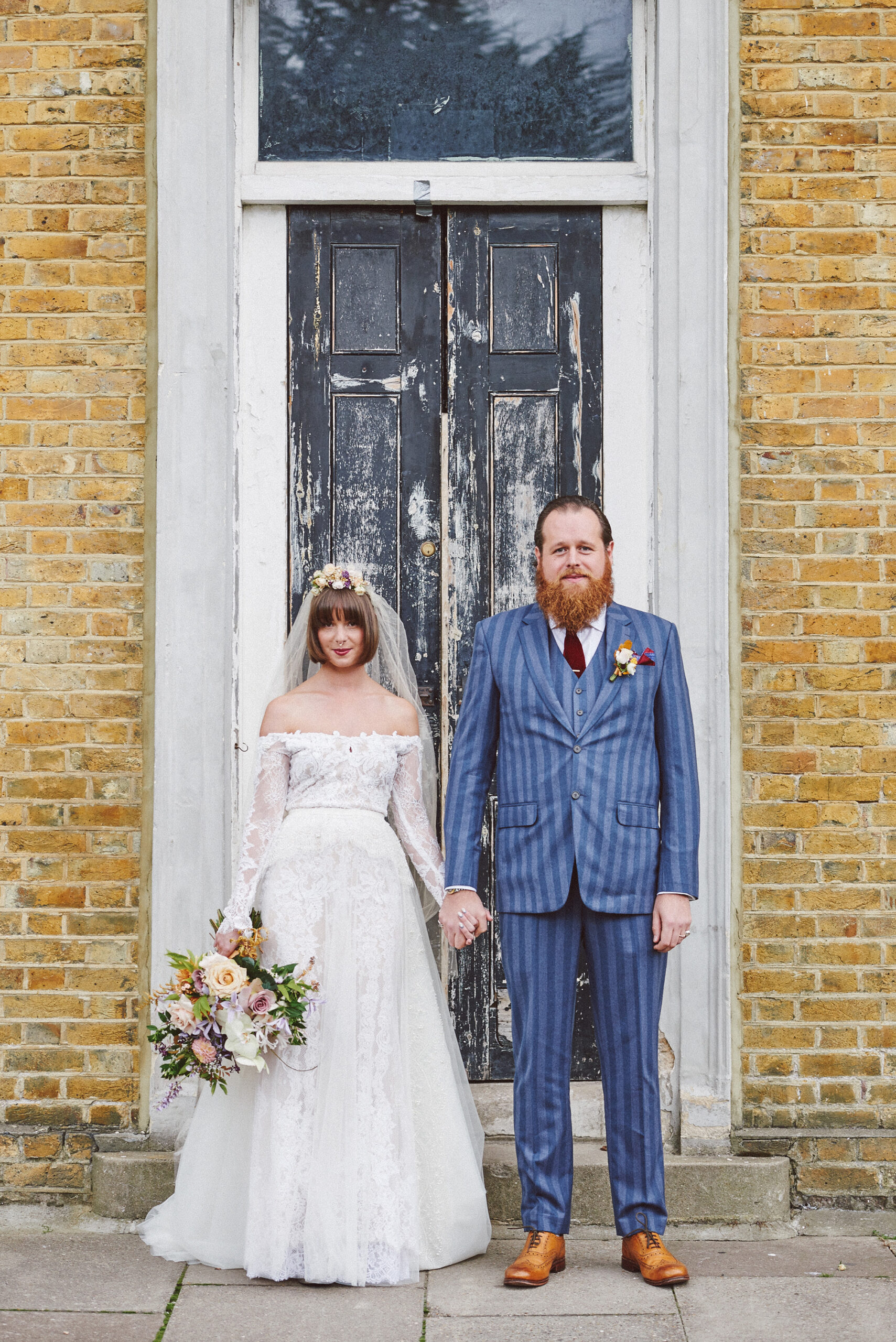 Daniel proposed at the couple's flat in London. "He had got a friend to come round with a massive keyboard and Daniel sang Frank Sinatra's iv got a crush on you, To which I replied f*** Off! After I had got over the shock and he got down on one knee I obviously said yes!" Ella recalls.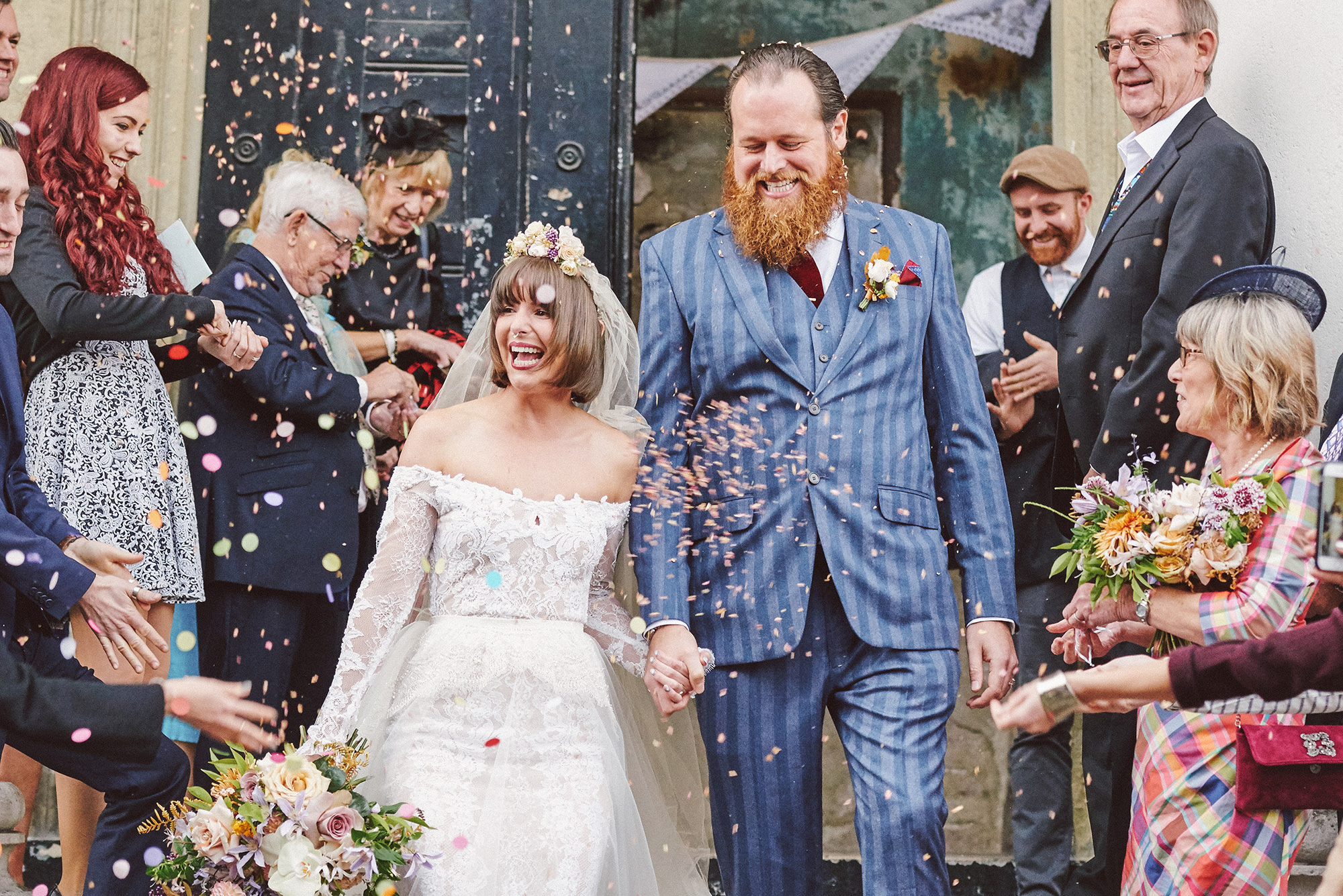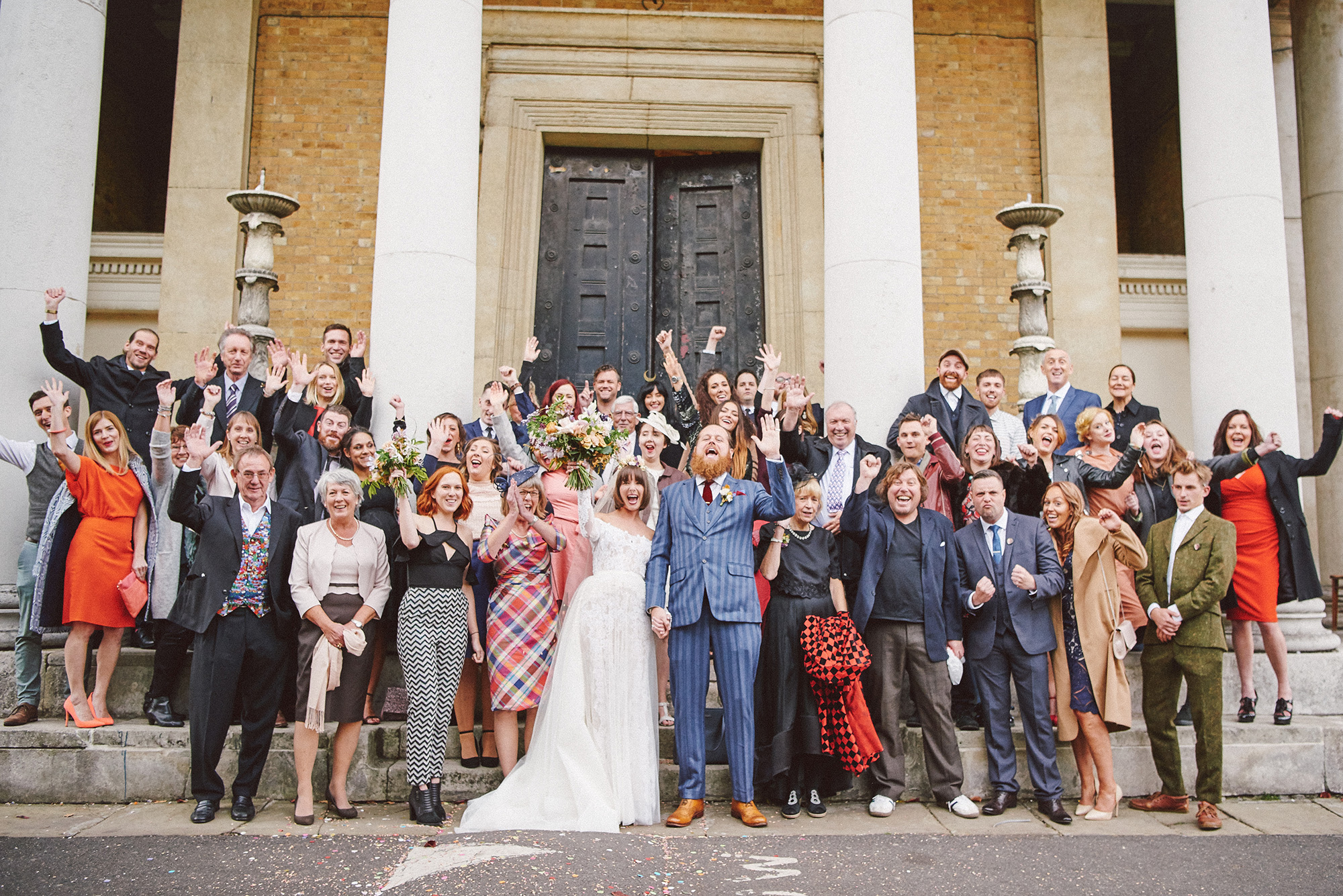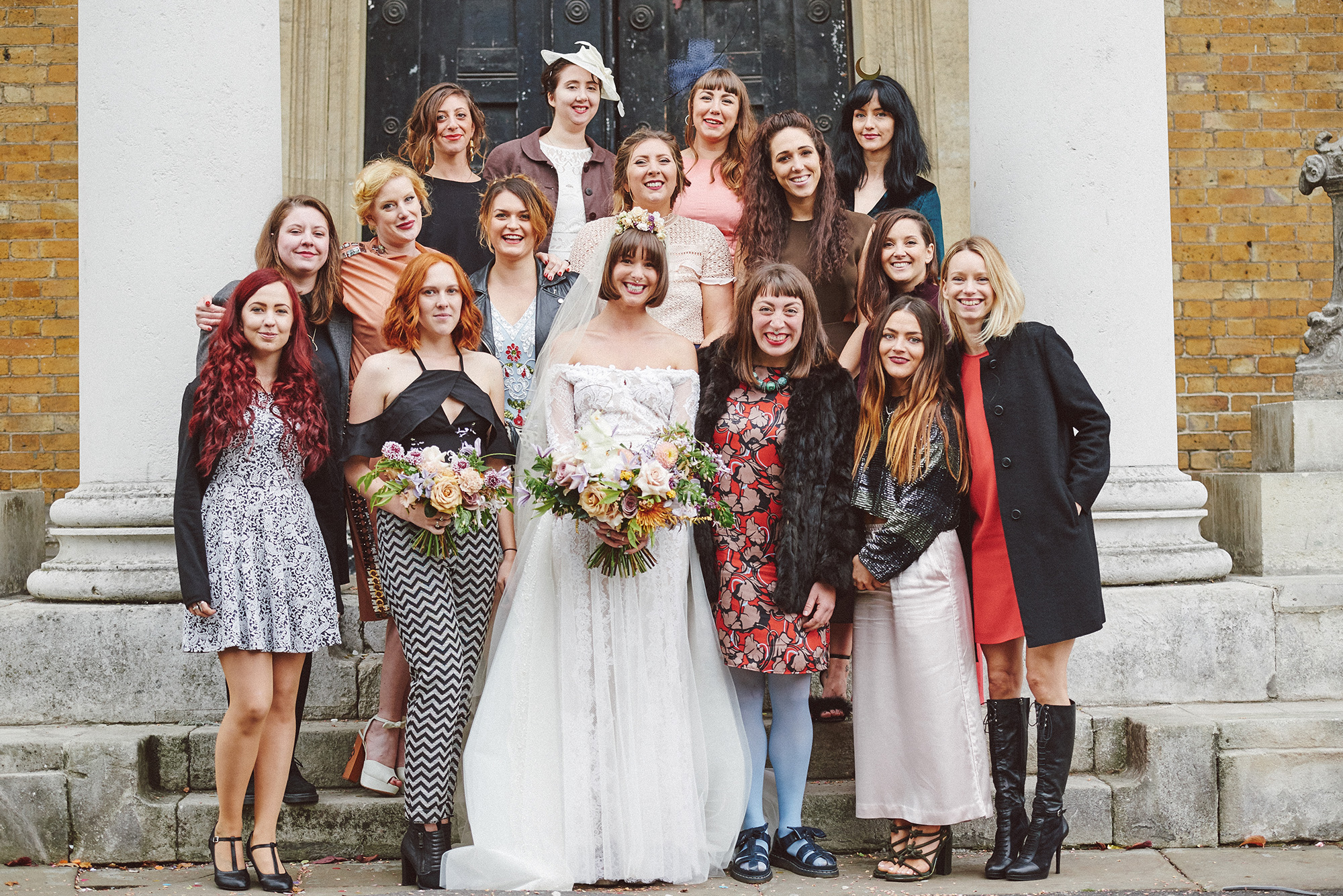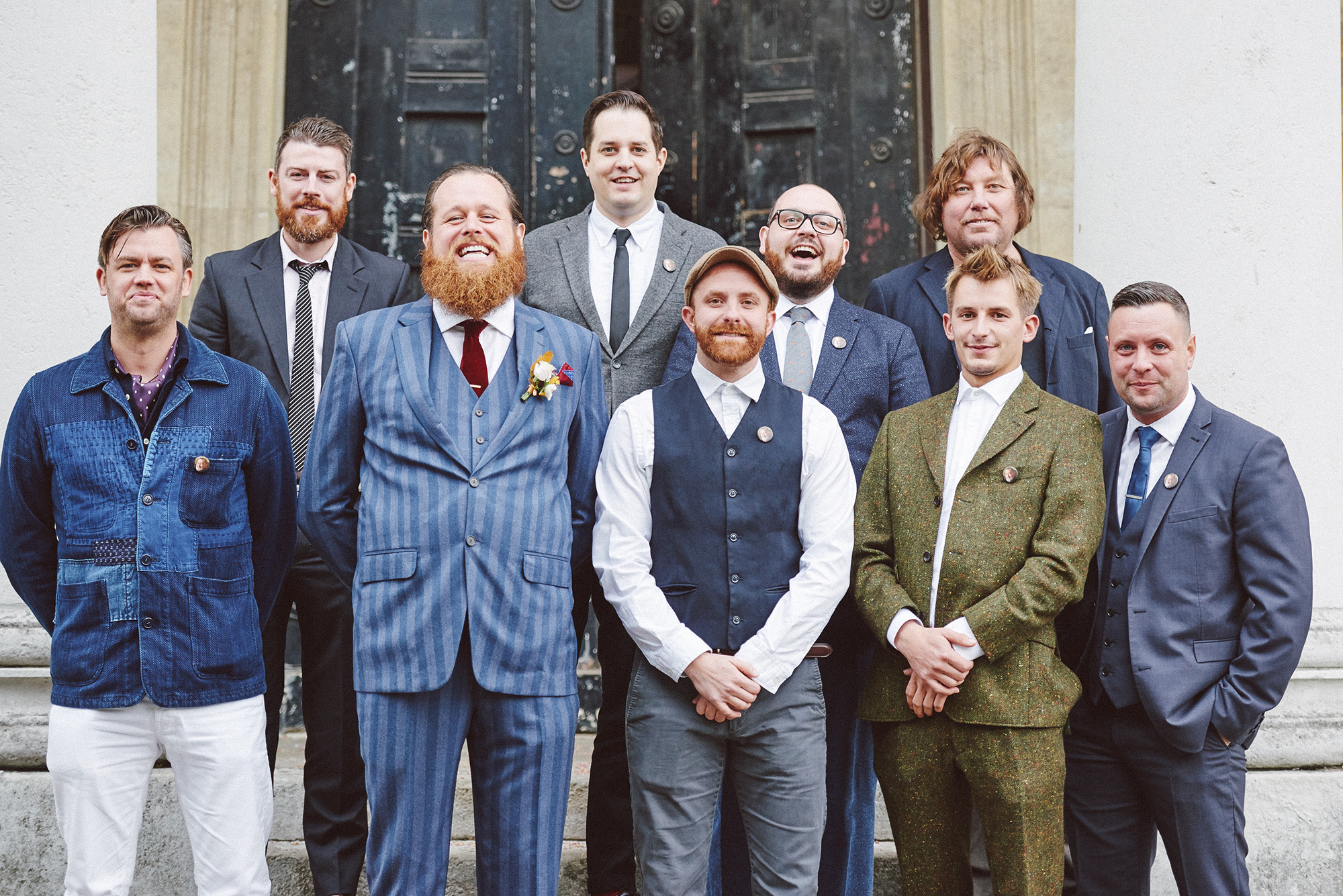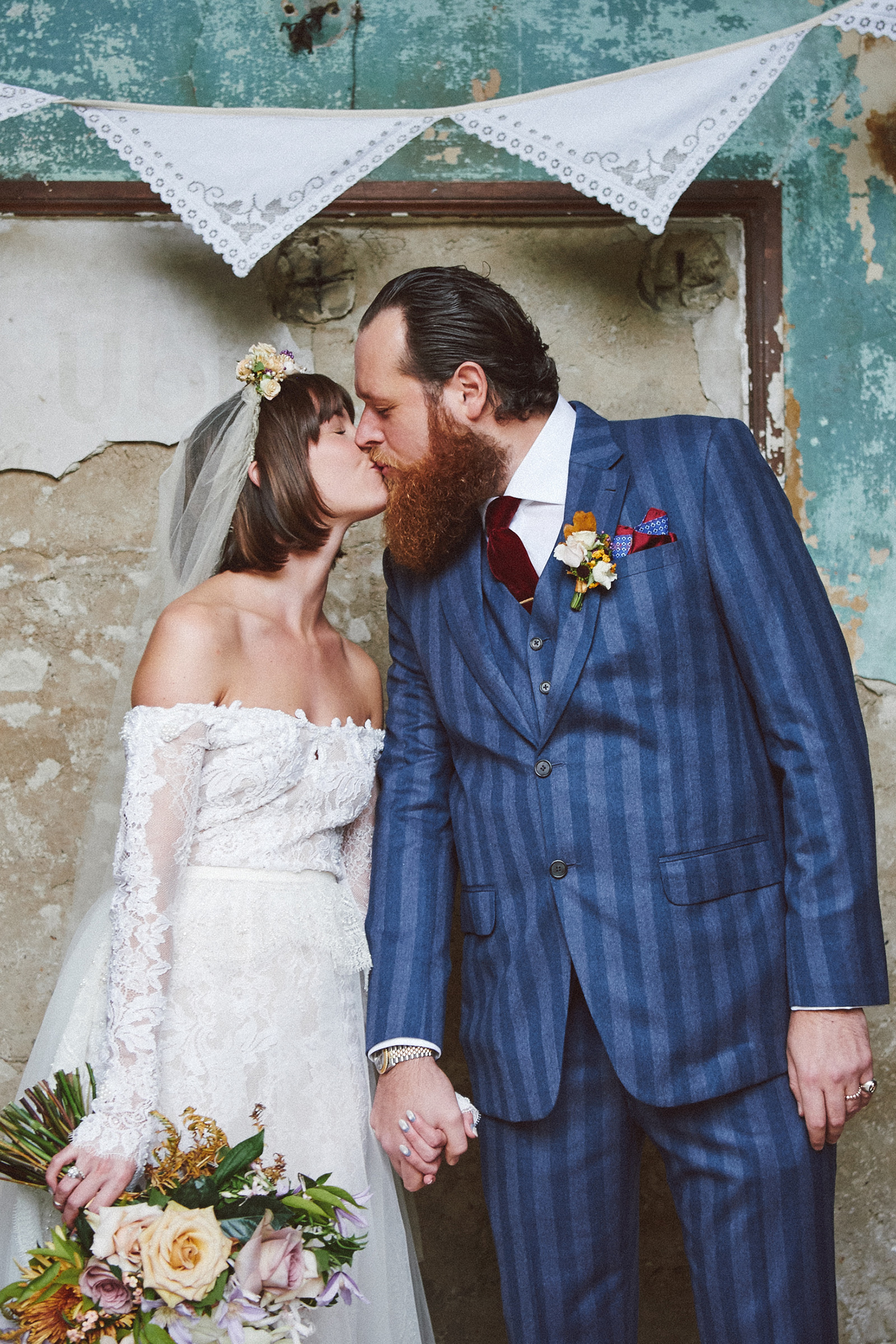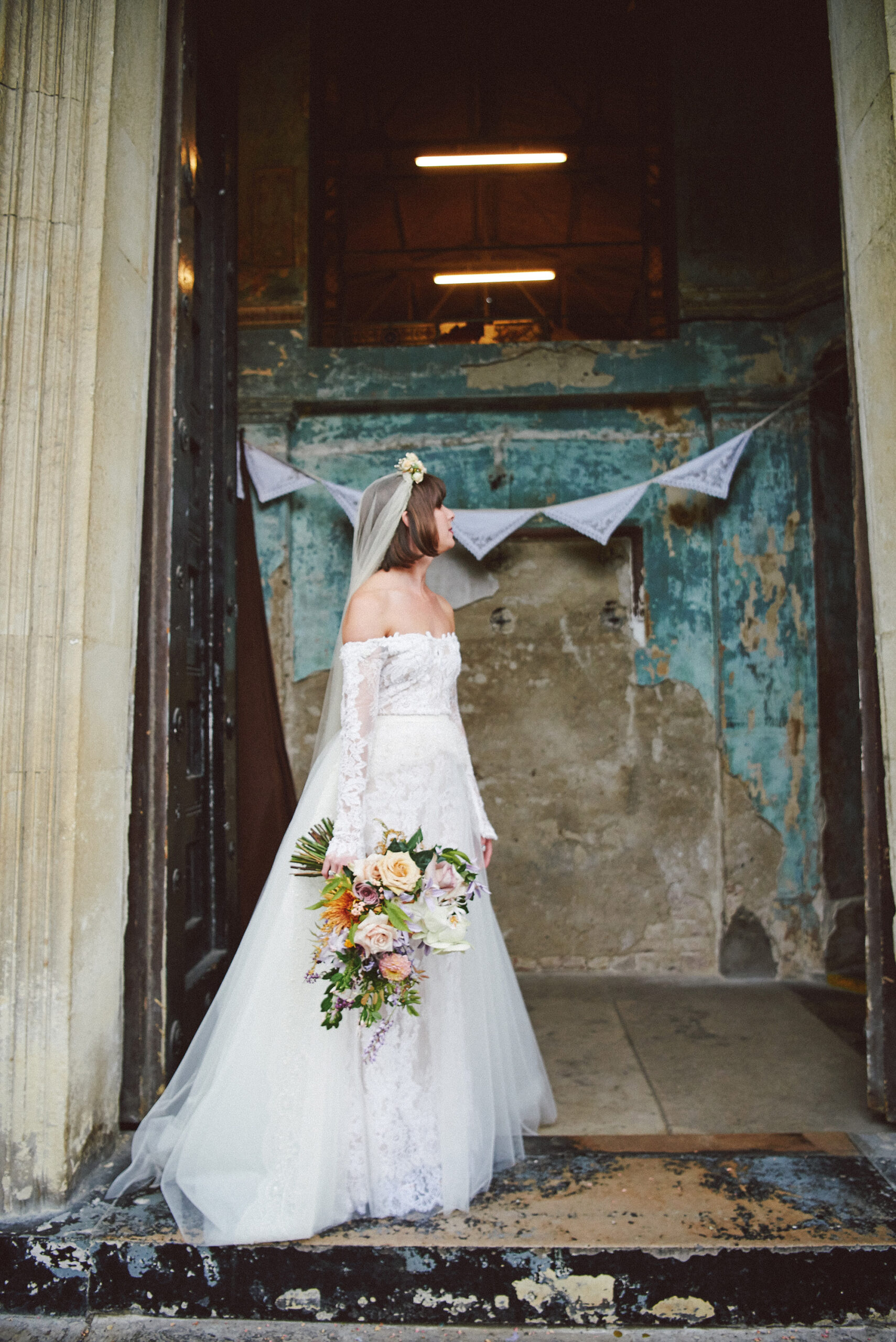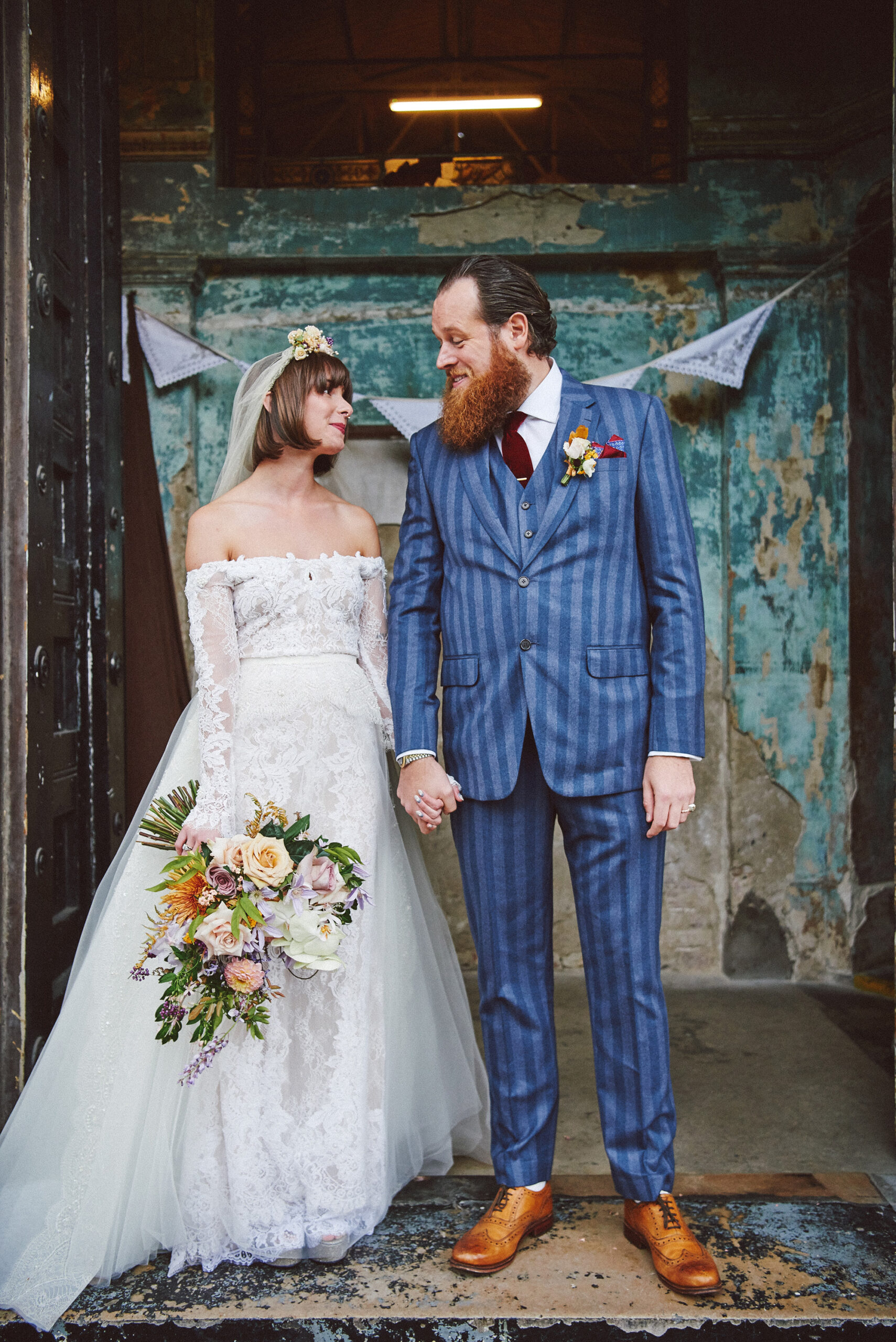 "We enjoyed planning our wedding ourselves. This gave us the added bonus that it could never run away from us and become something other than what we had in our mind's eye," Ella says.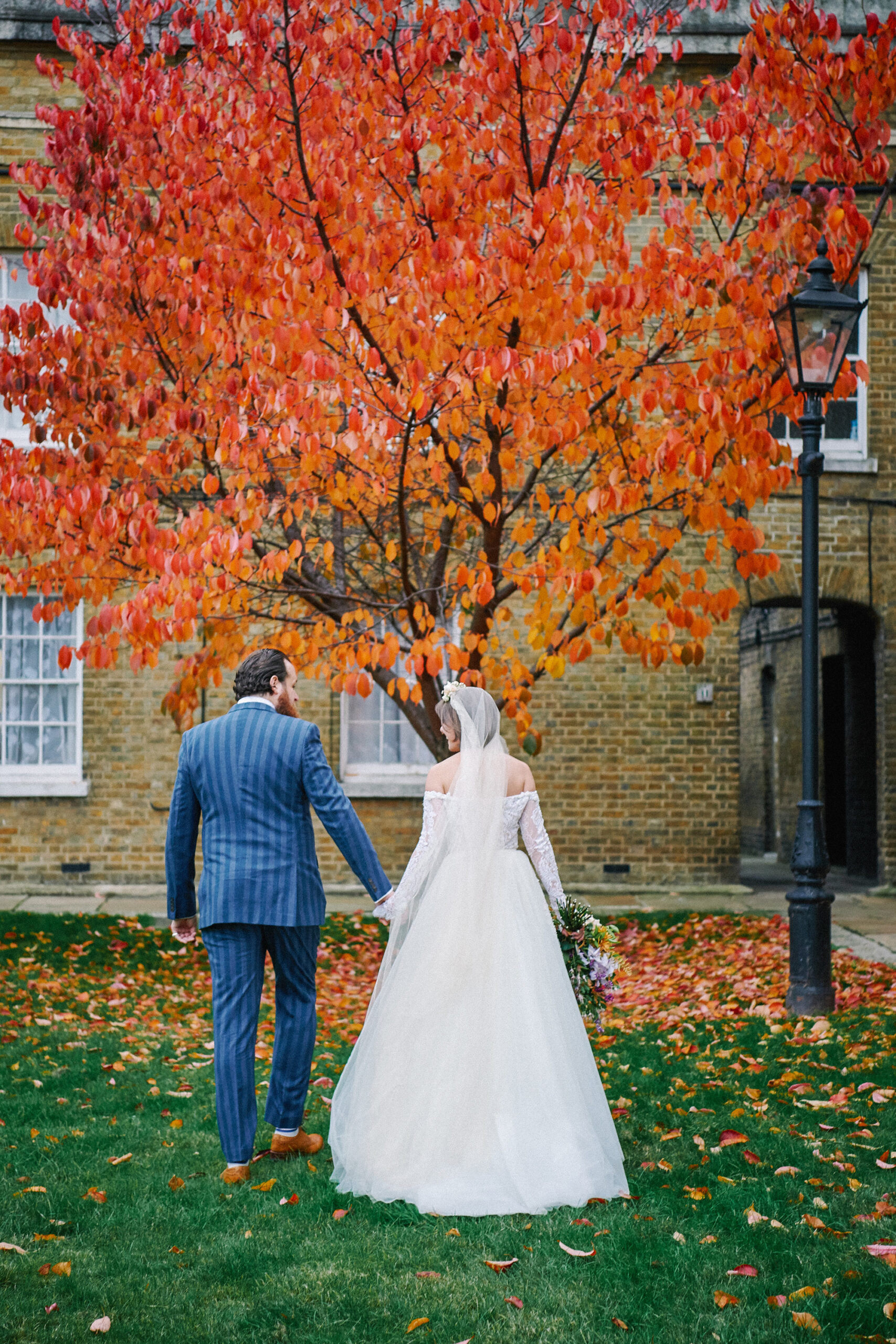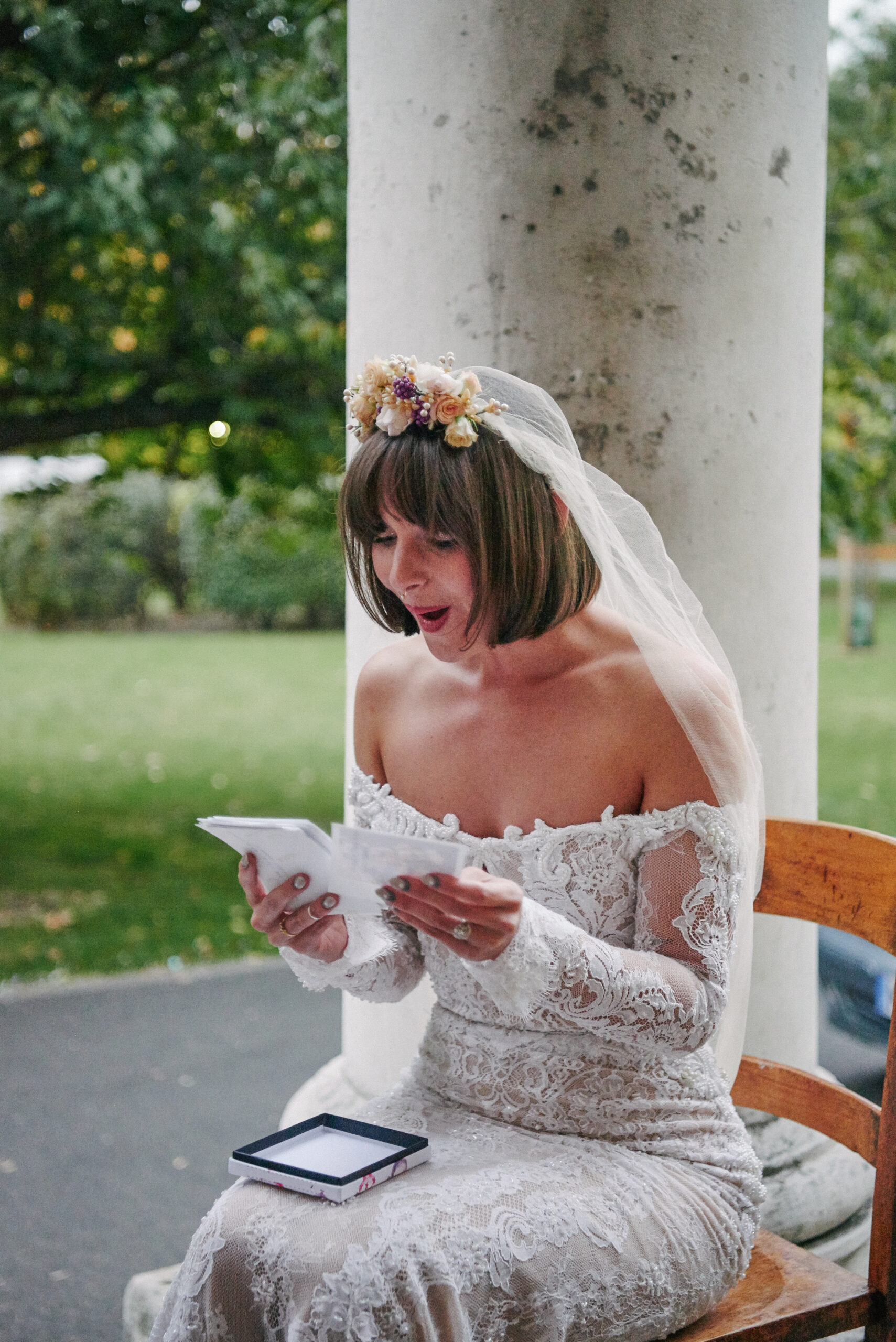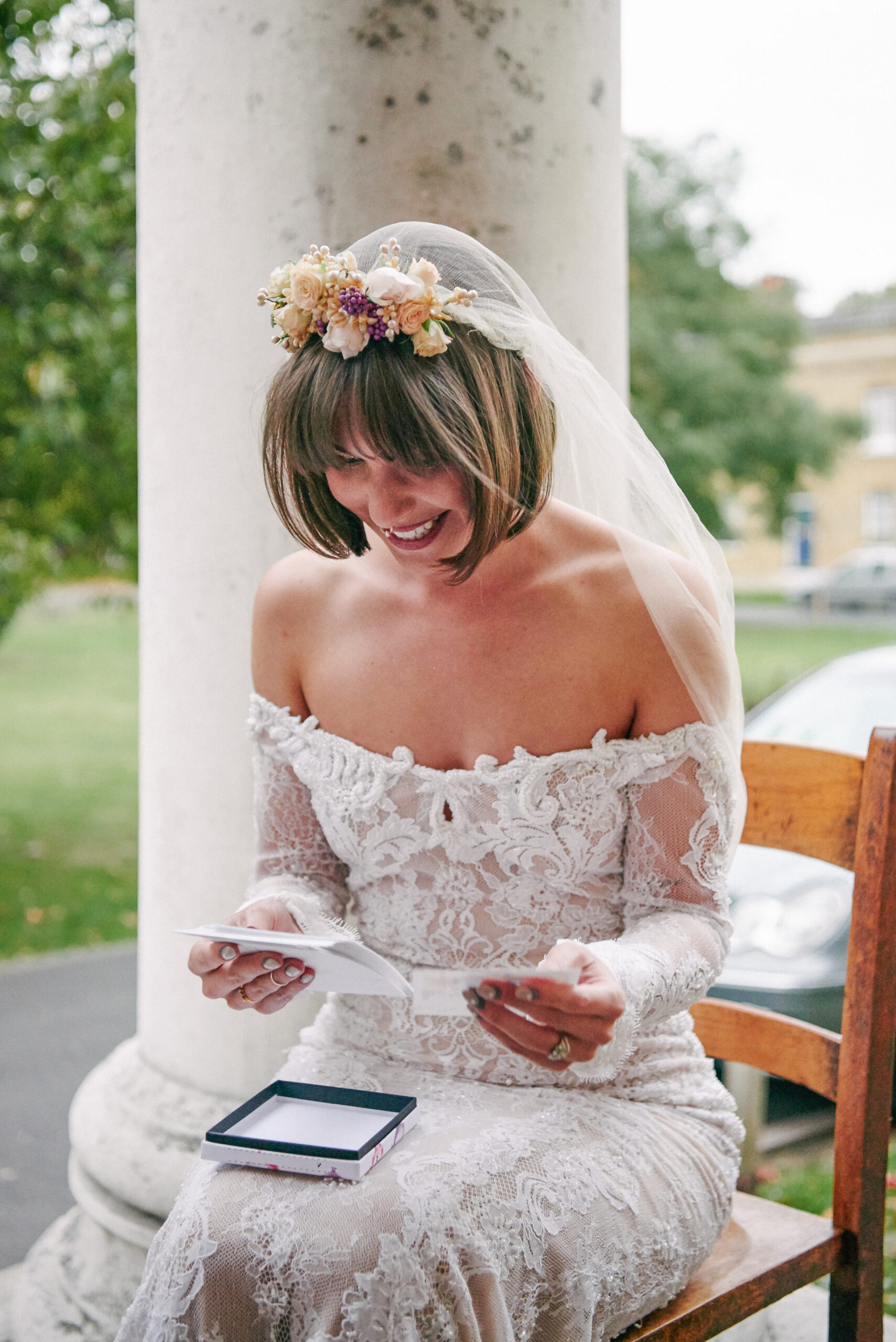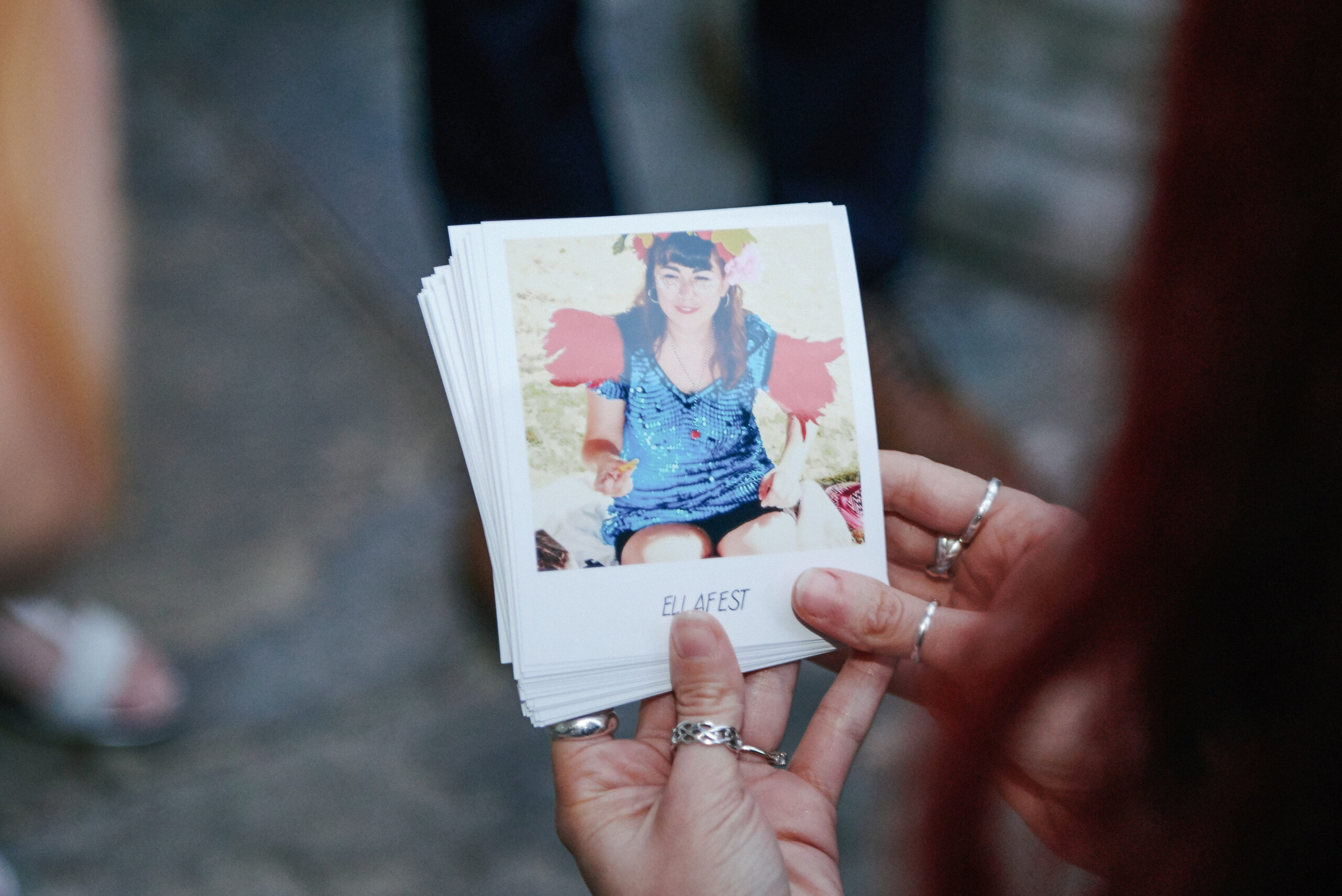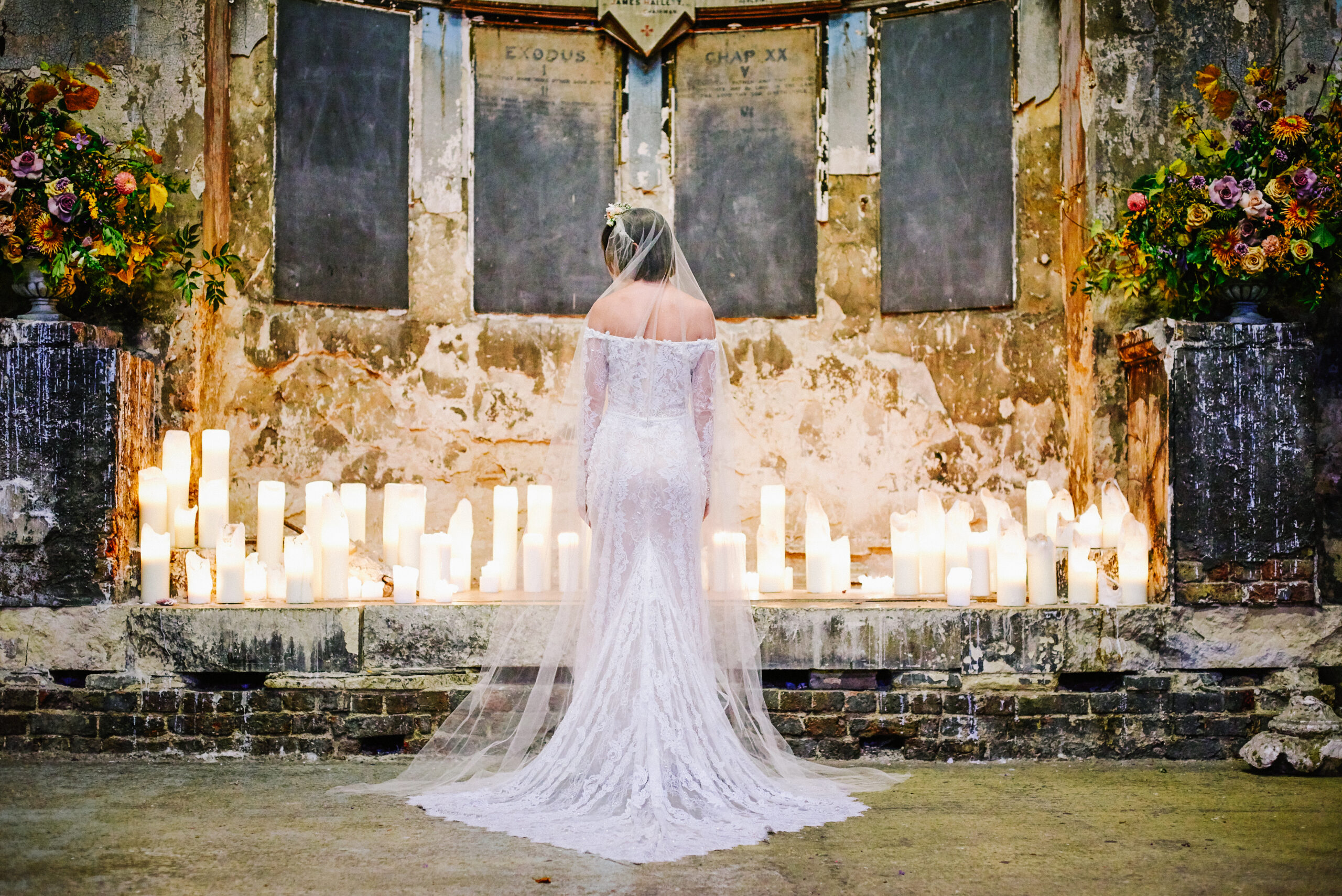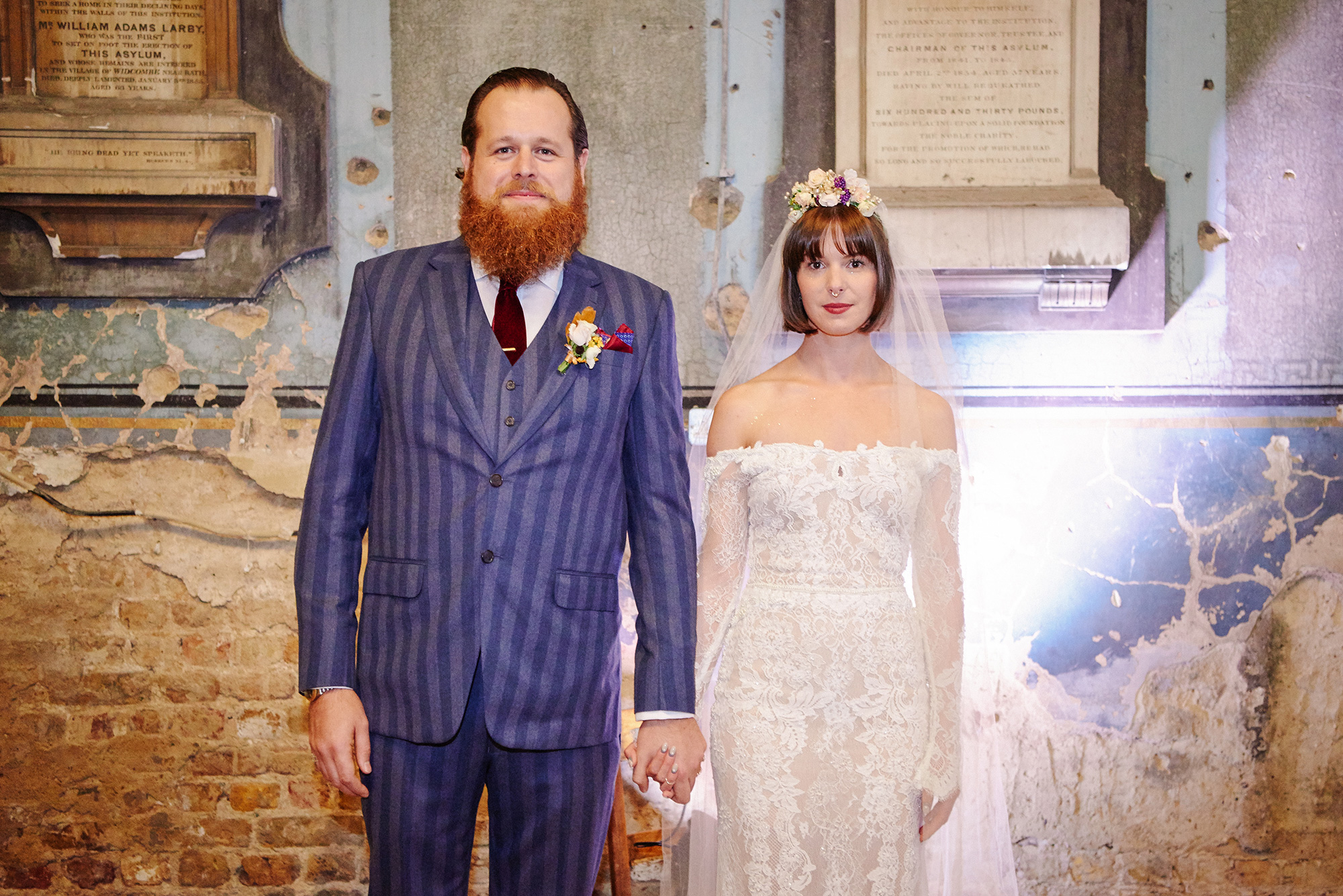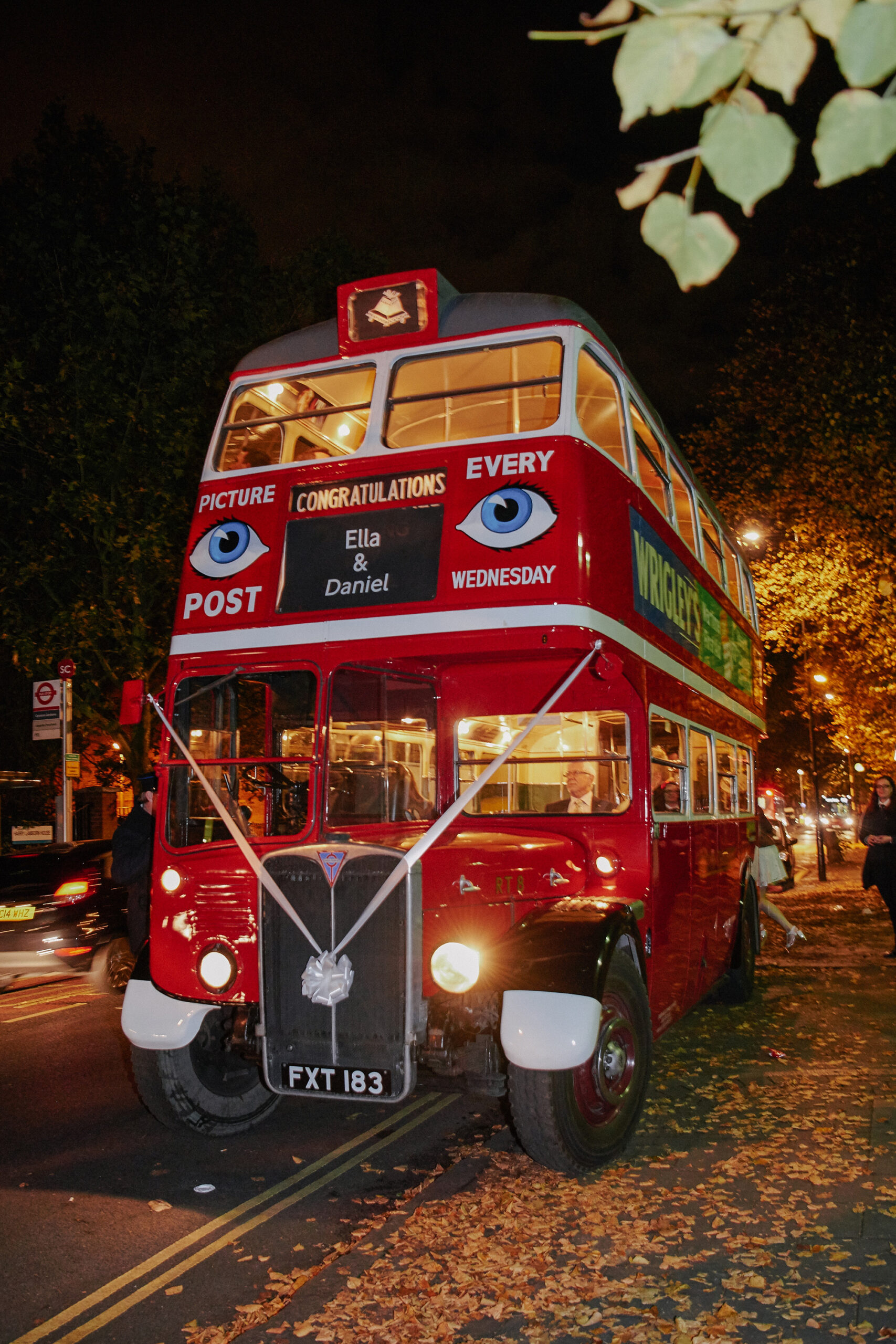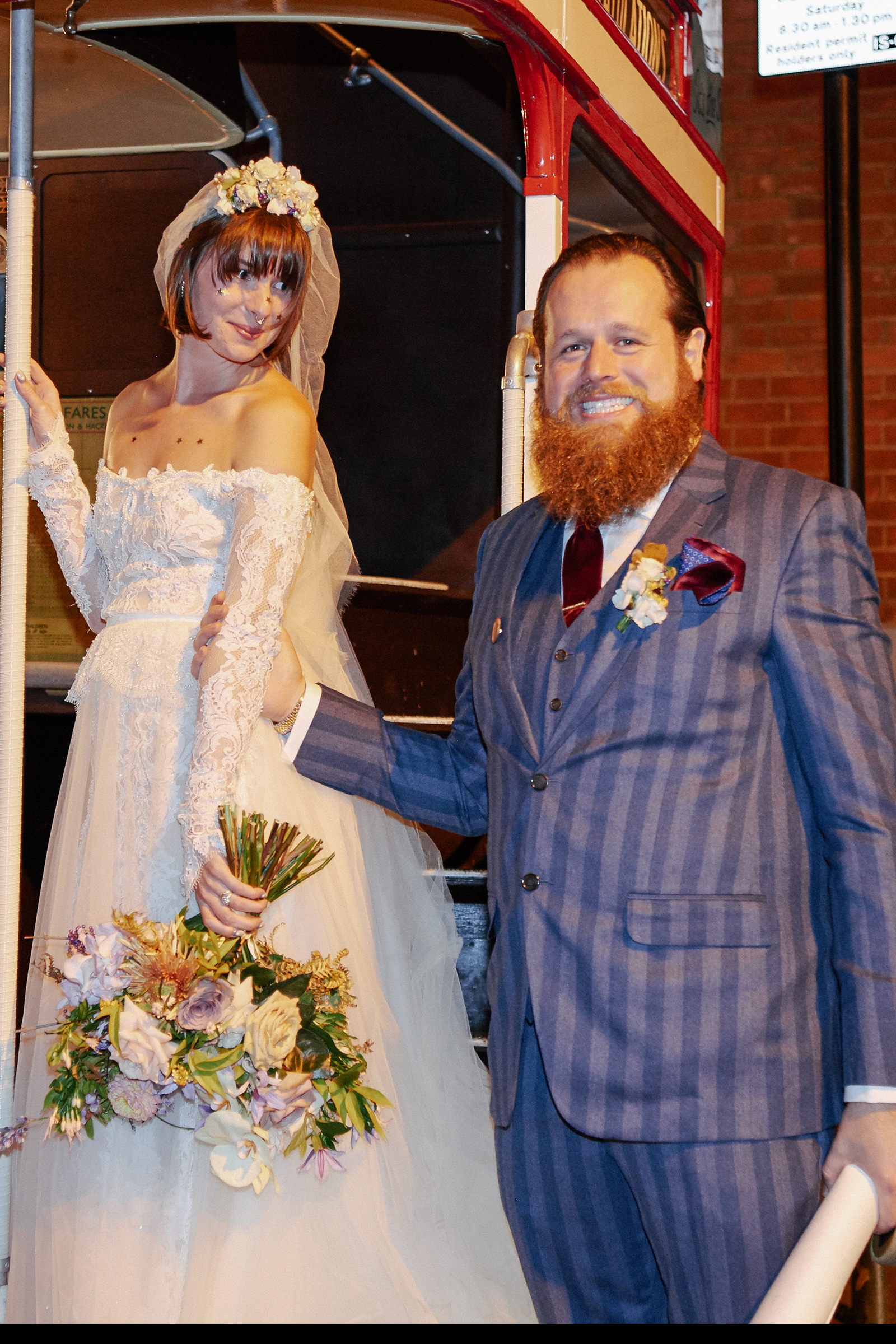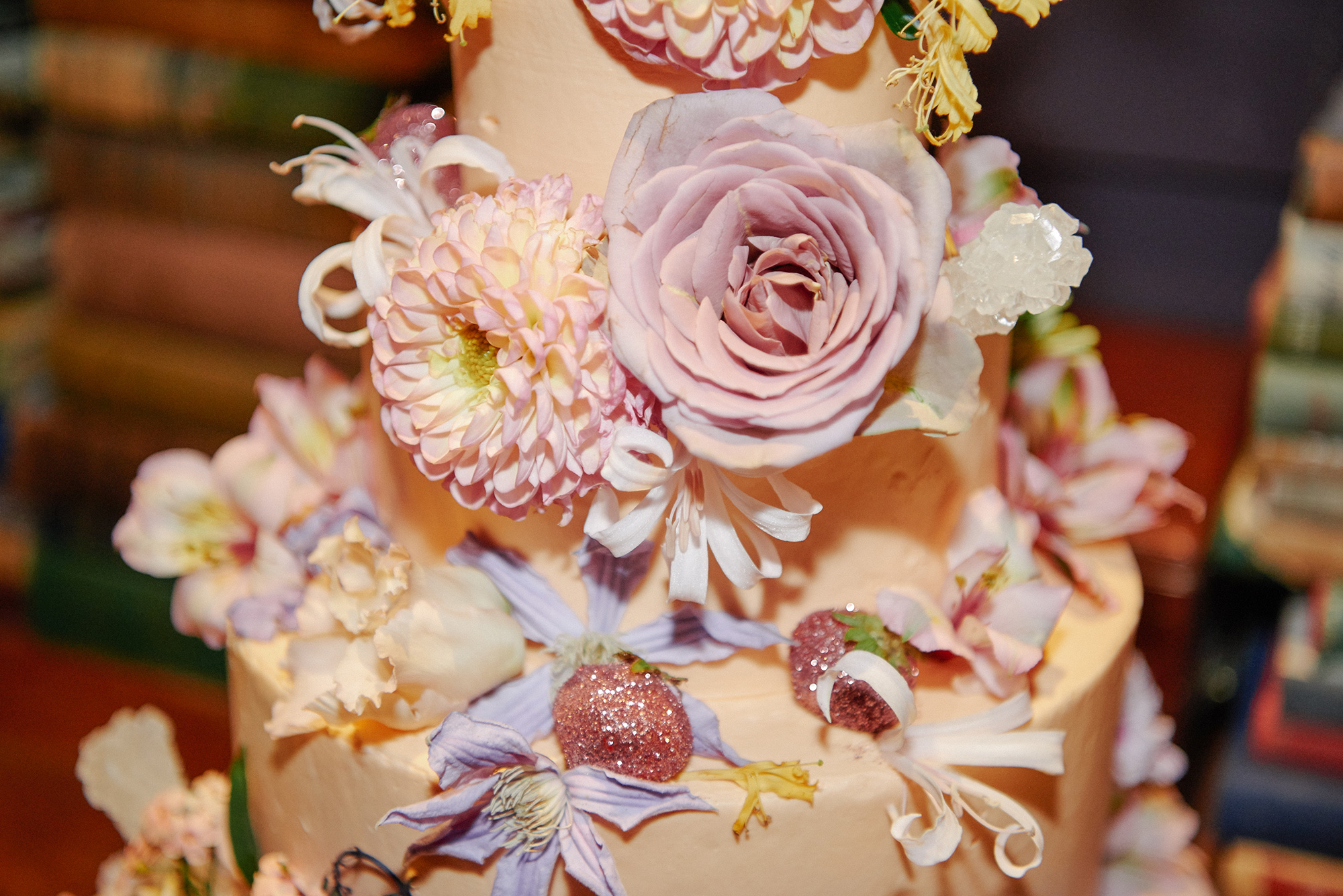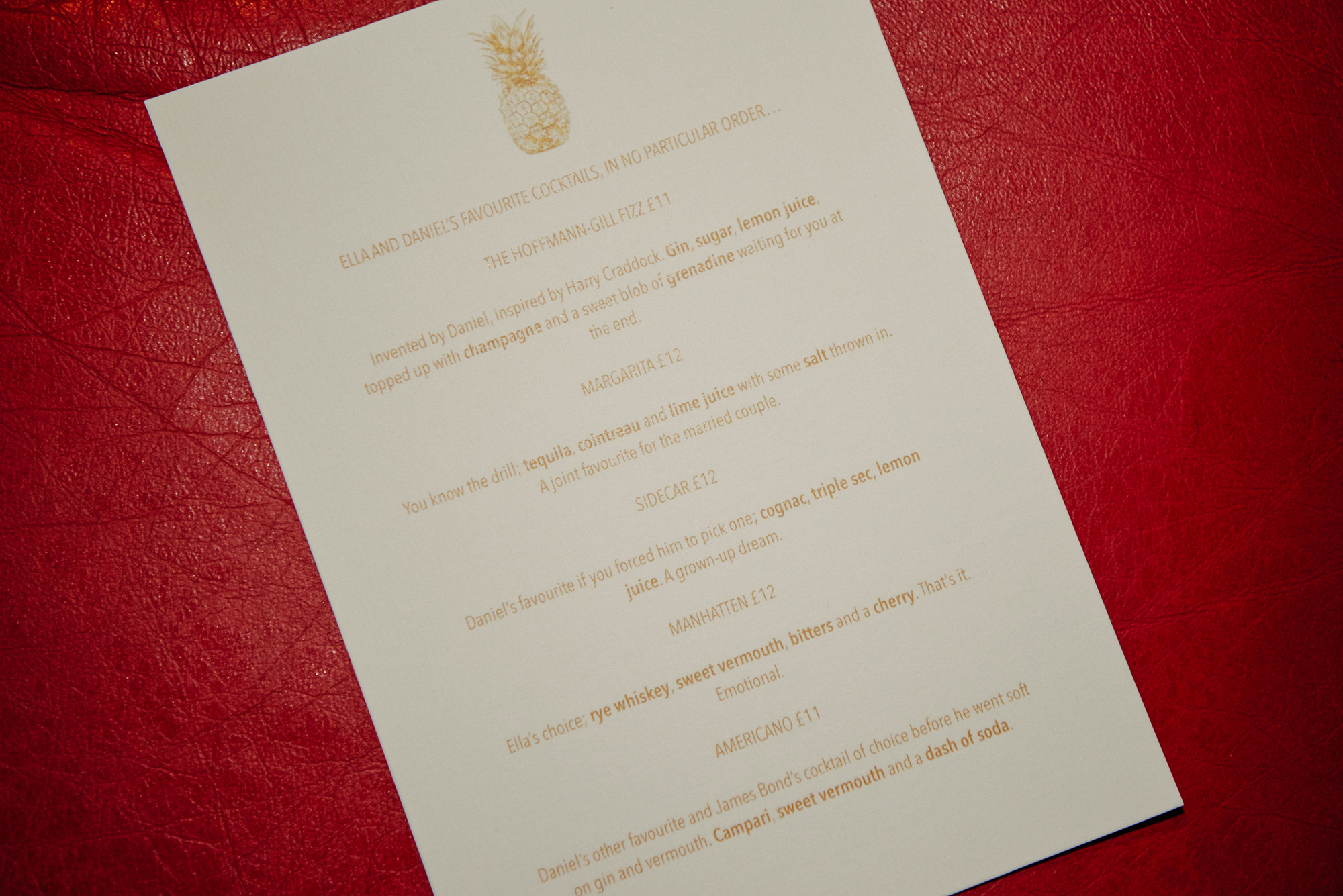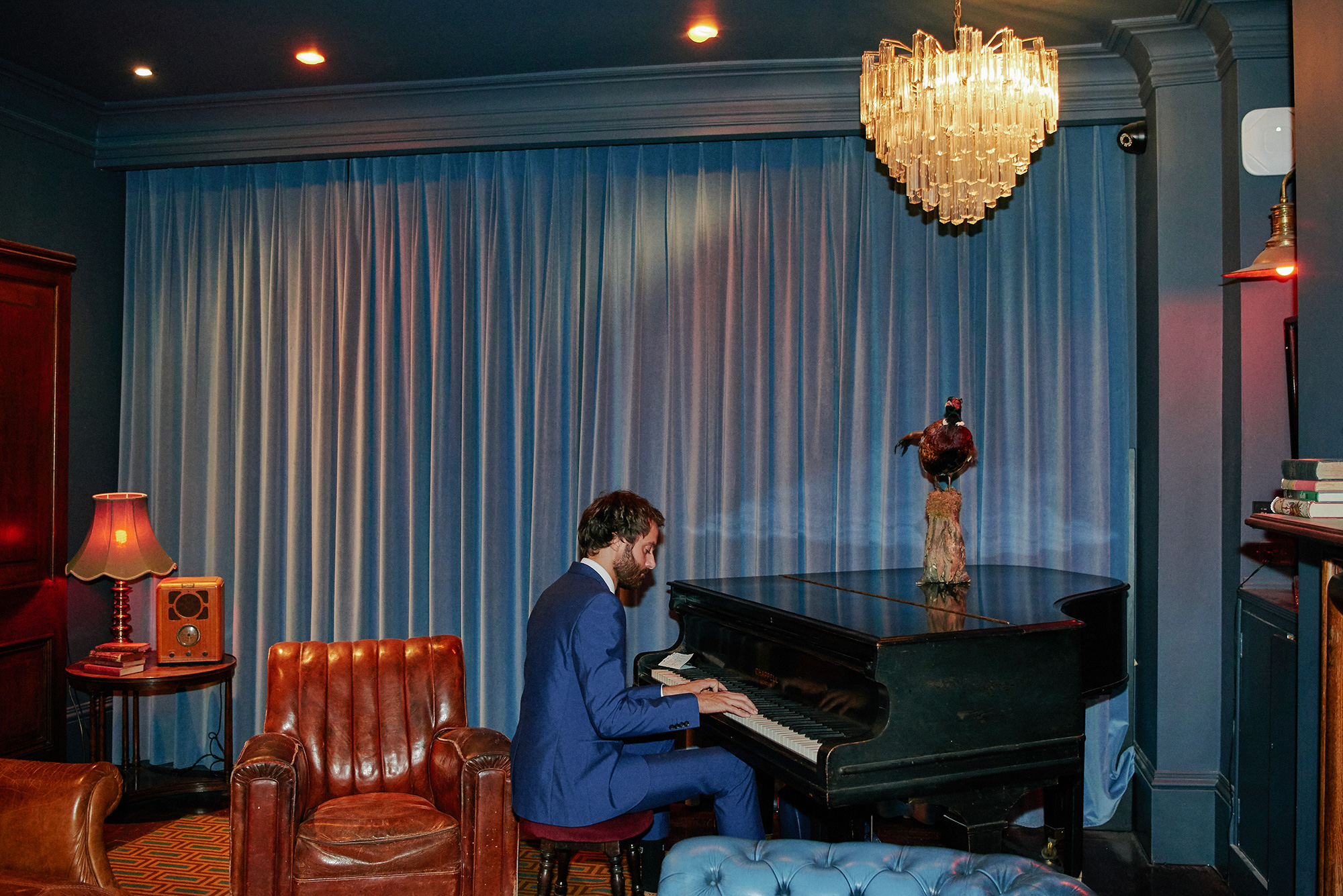 "We chose venues that spoke for themselves, less isn't always more but in  the case of our ceremony venue that was true and our reception venue we curated where objects and furniture went with the venue. It was like a cabinet of curiosities in there! Flowers was all that was needed," Ella says of their venues.