Saoirse Cowley and William Hughes shied away from many expectations to create their relaxed non-traditional wedding day.
Their proposal was as casual as the couple's planning style, deciding to get married over coffee in London. Opting for some unique venue options, they chose Haworth Art Gallery for their ceremony and Barley Village Hall for the reception. "Haworth Art Gallery is somewhere I used to visit as a child and I liked that our money would go into benefiting the building and the art," explains Saoirse.
Their lack of a theme for the September 13, 2014 wedding worked in their favour, with their colourful and mismatched décor coming together. "We are both big readers and Will is a huge music fan, so poetry and music were both themes running throughout the day," says the bride.
Saoirse wore a 1950s/60s style wedding gown from a vintage store, matched with a lace-knit shawl created by her mother-in-law. A hat completed the outfit, a total "work of love" says the bride. "I always knew I wanted to wear a hat. Mary Franck the milliner, creates wonderful bespoke pieces. I've since worn it to as many occasions as I can."
The couple also engaged "non-bridesmaids" who wore whatever they liked, as did the groomsmen. "Putting our own stamp on the day was very important to us and we really achieved that," says the bride.
Photos courtesy of Rachel Joyce Photography.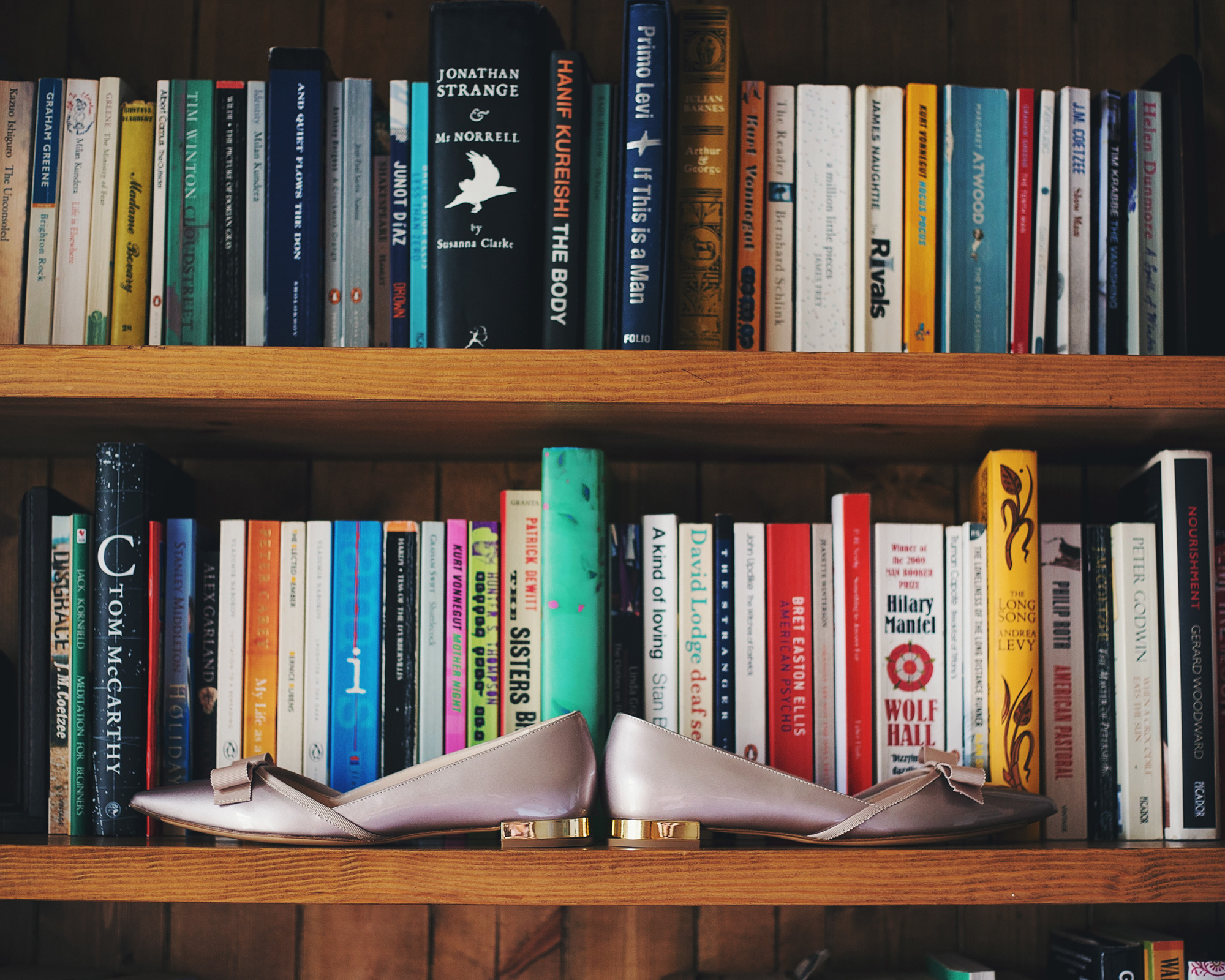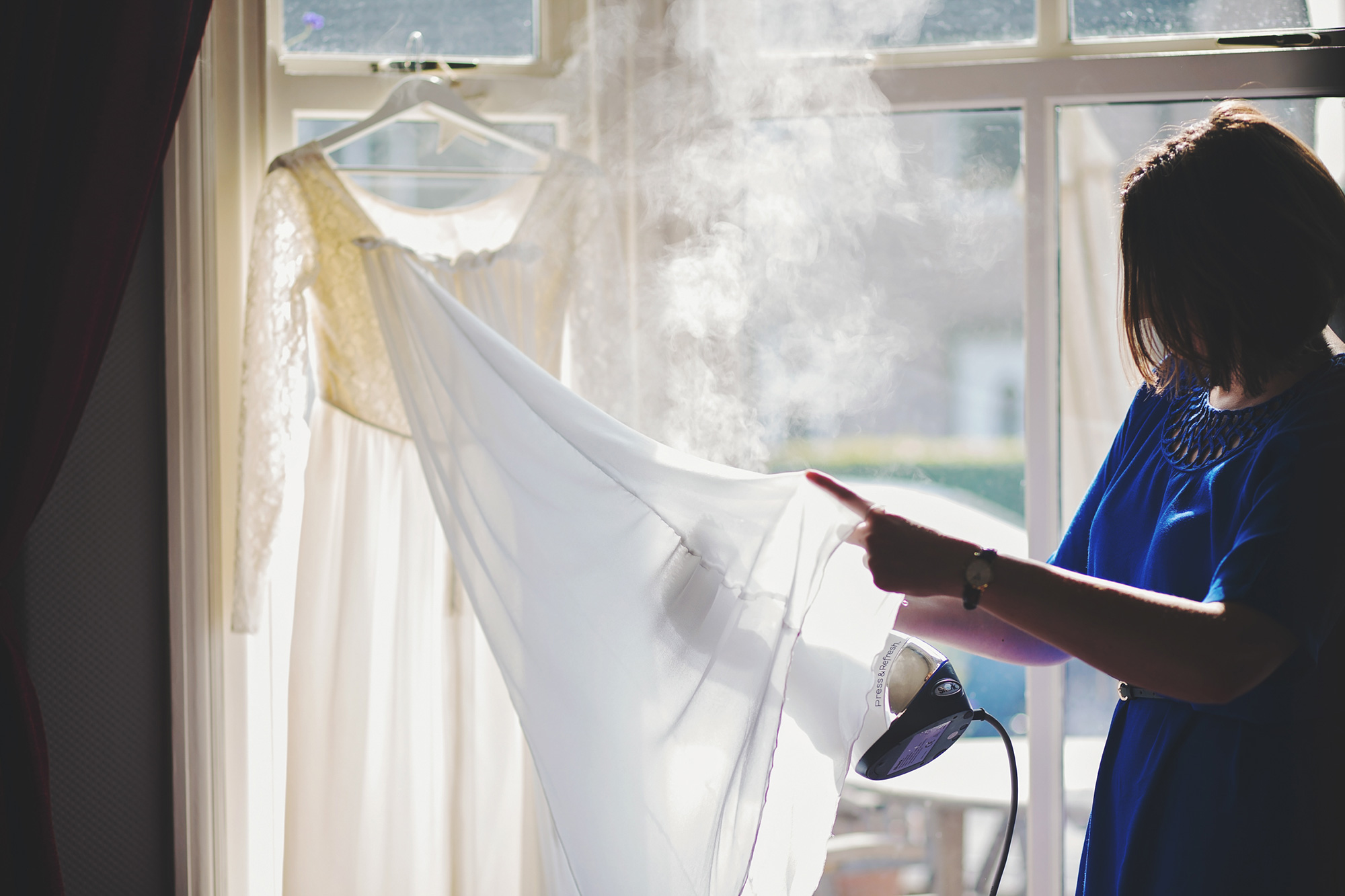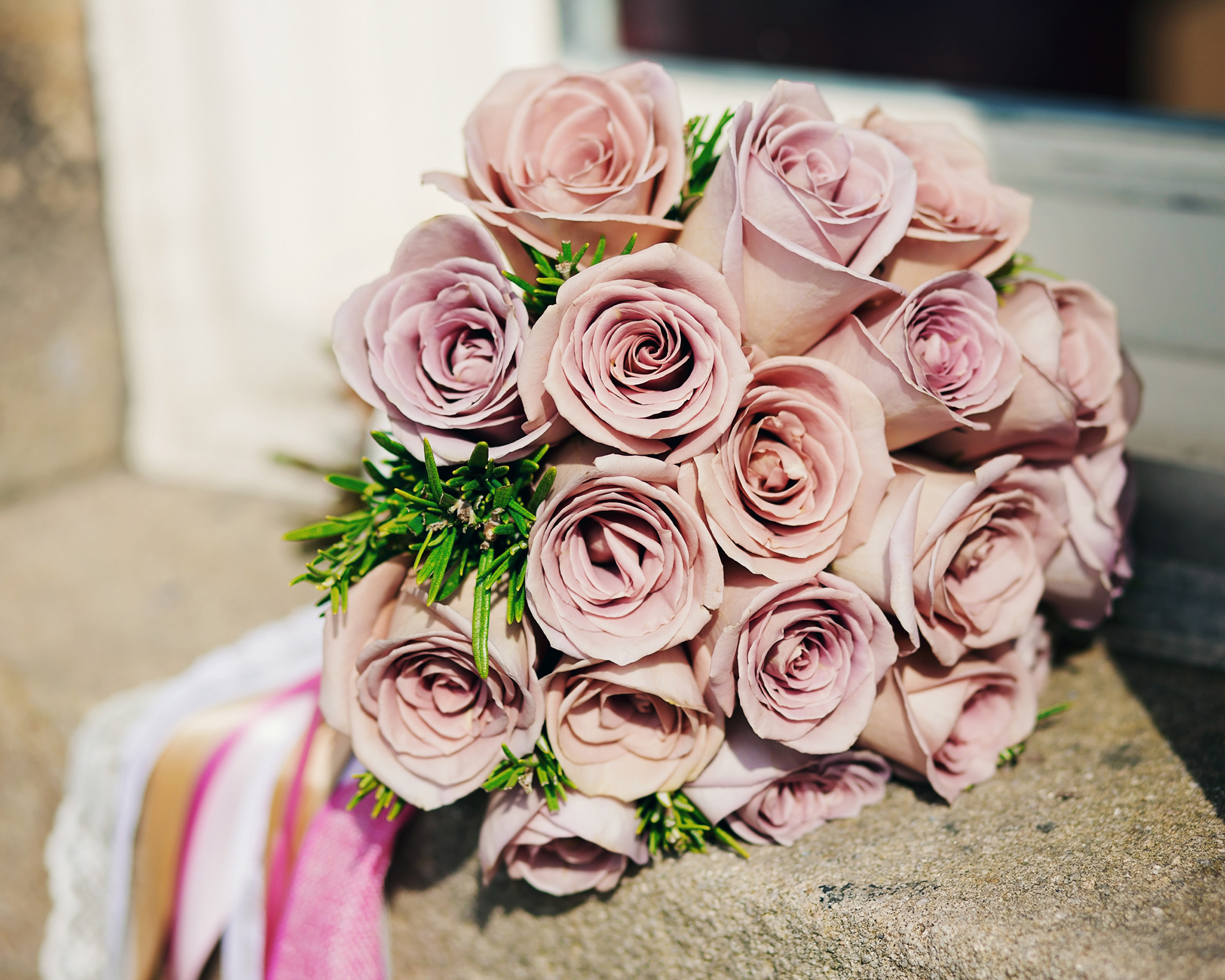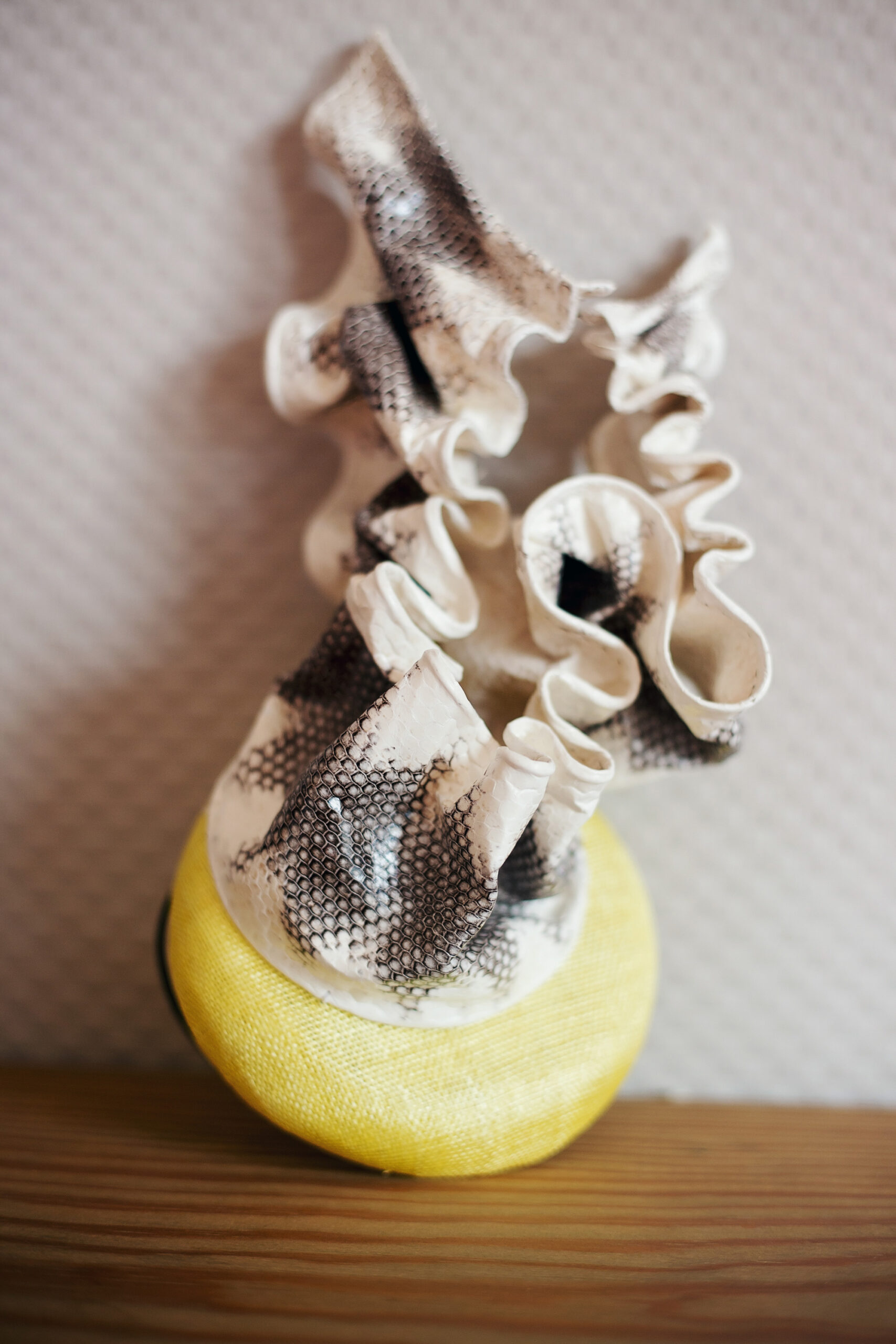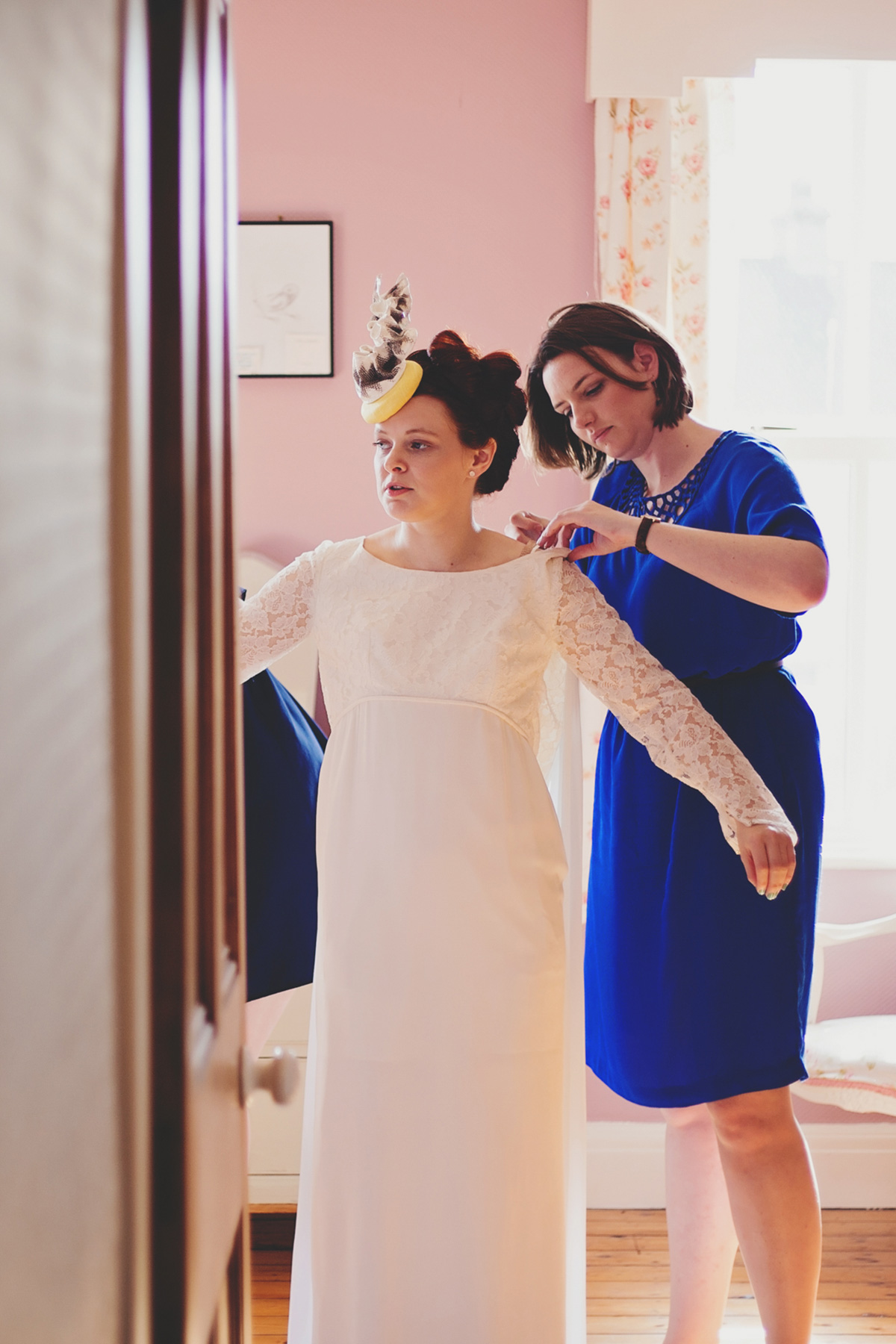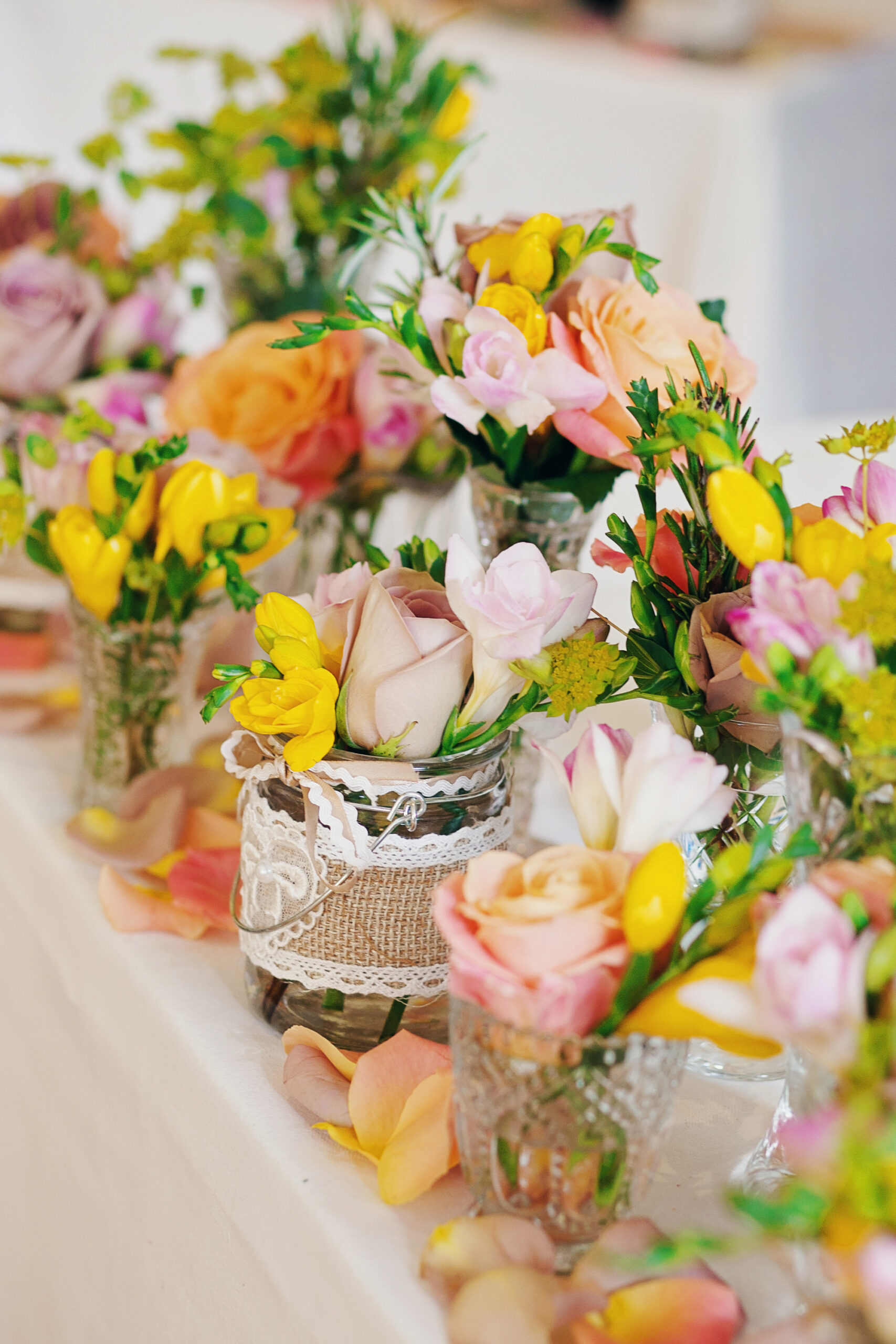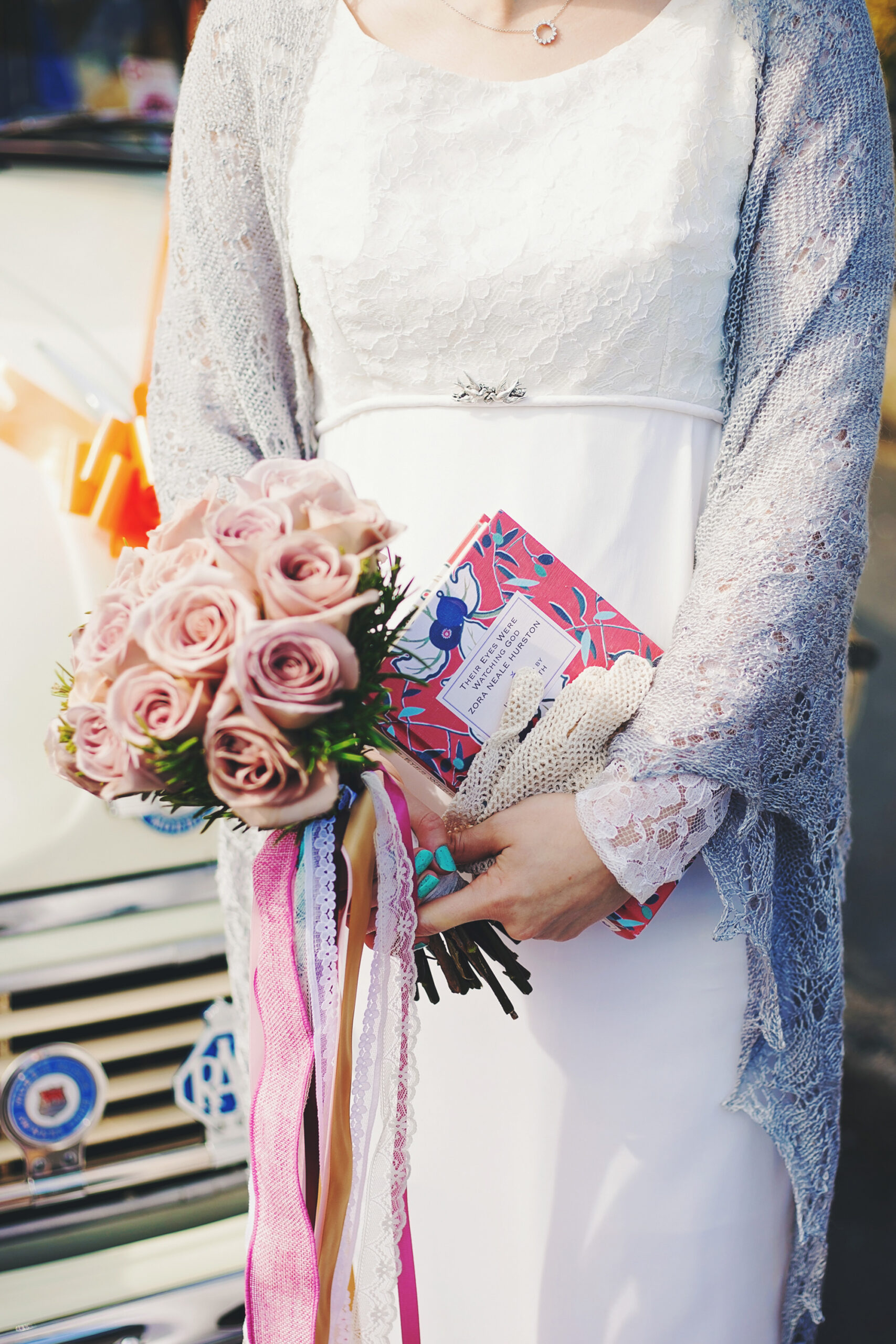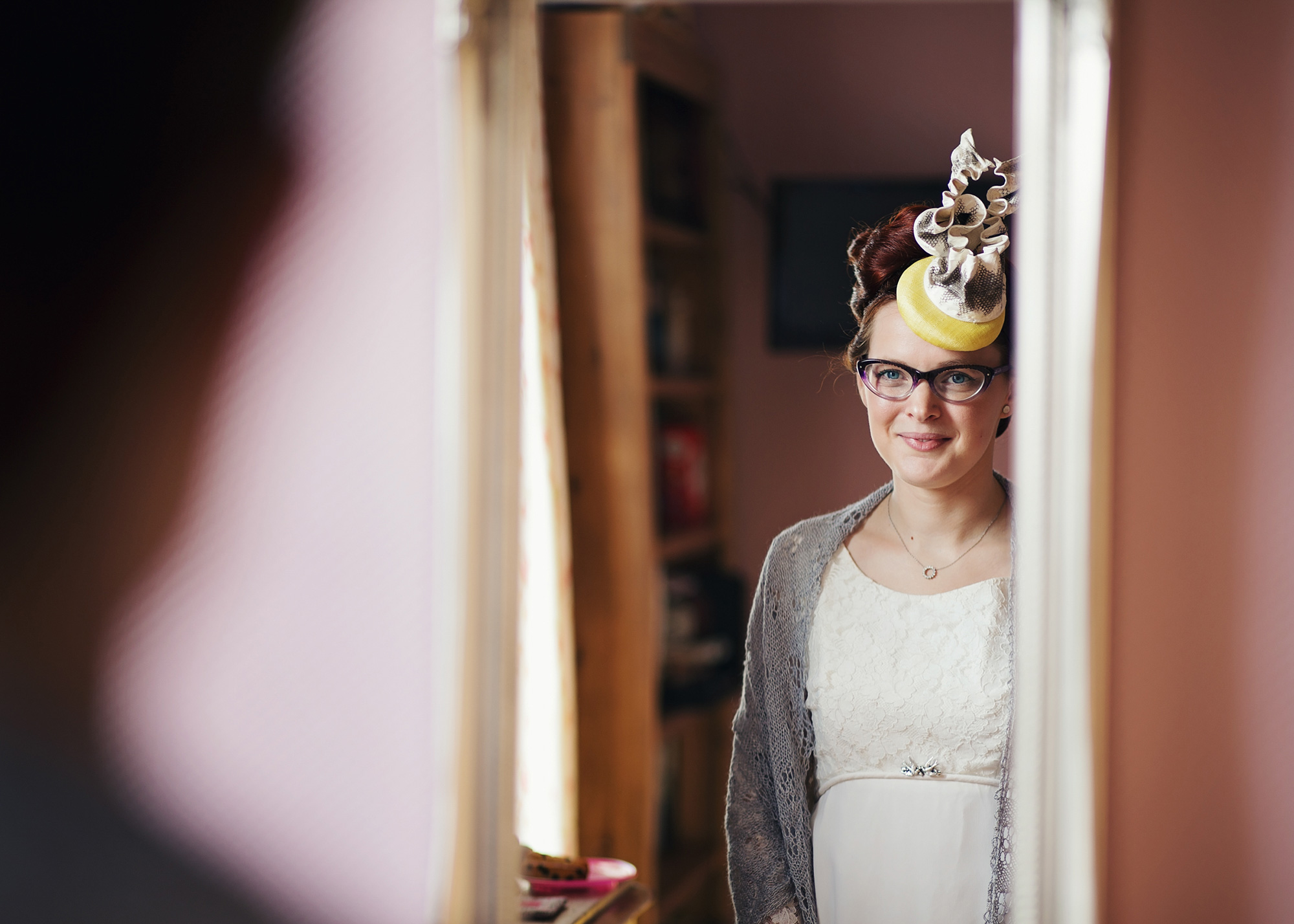 The bride's custom-made hat was the perfect hair accessory.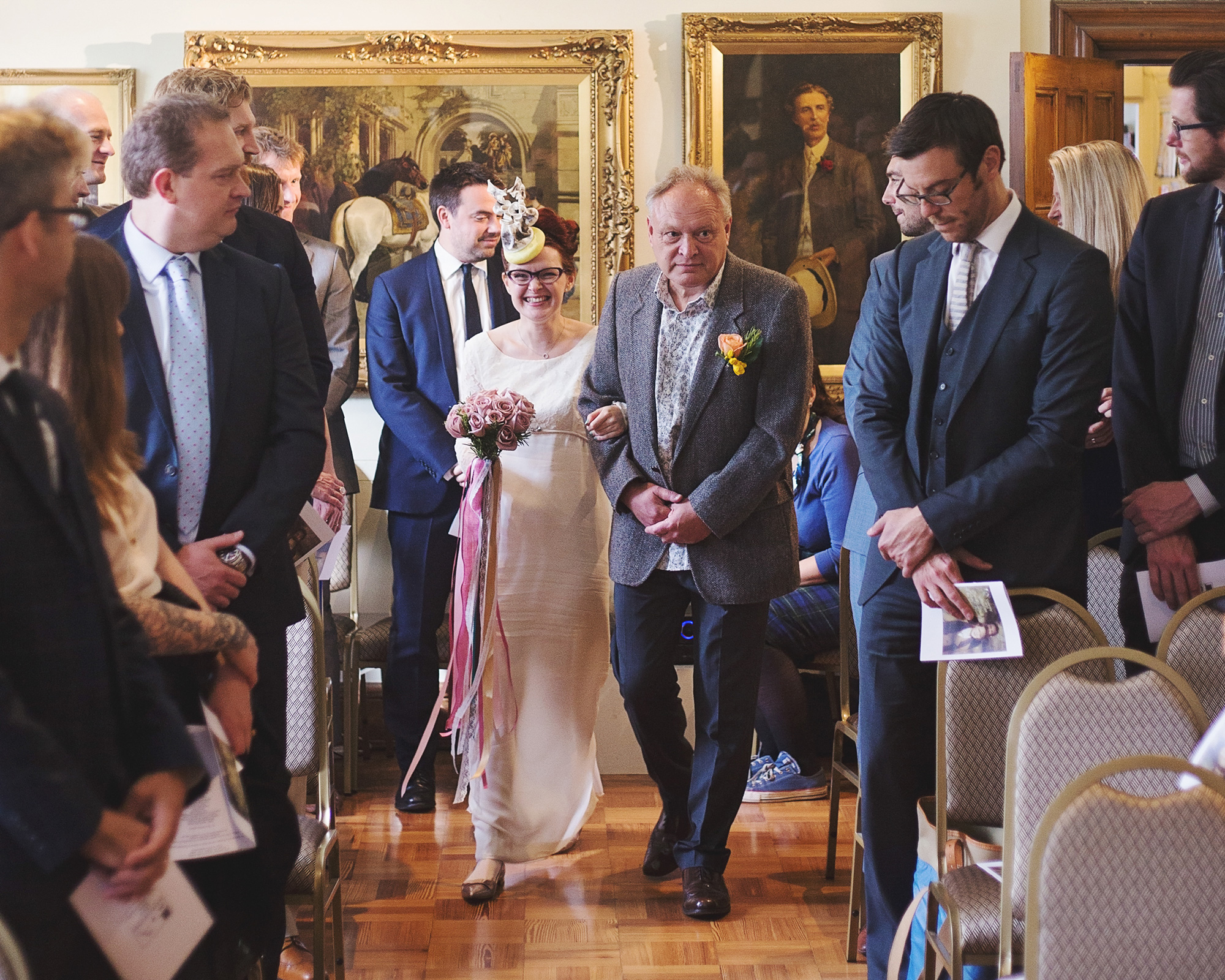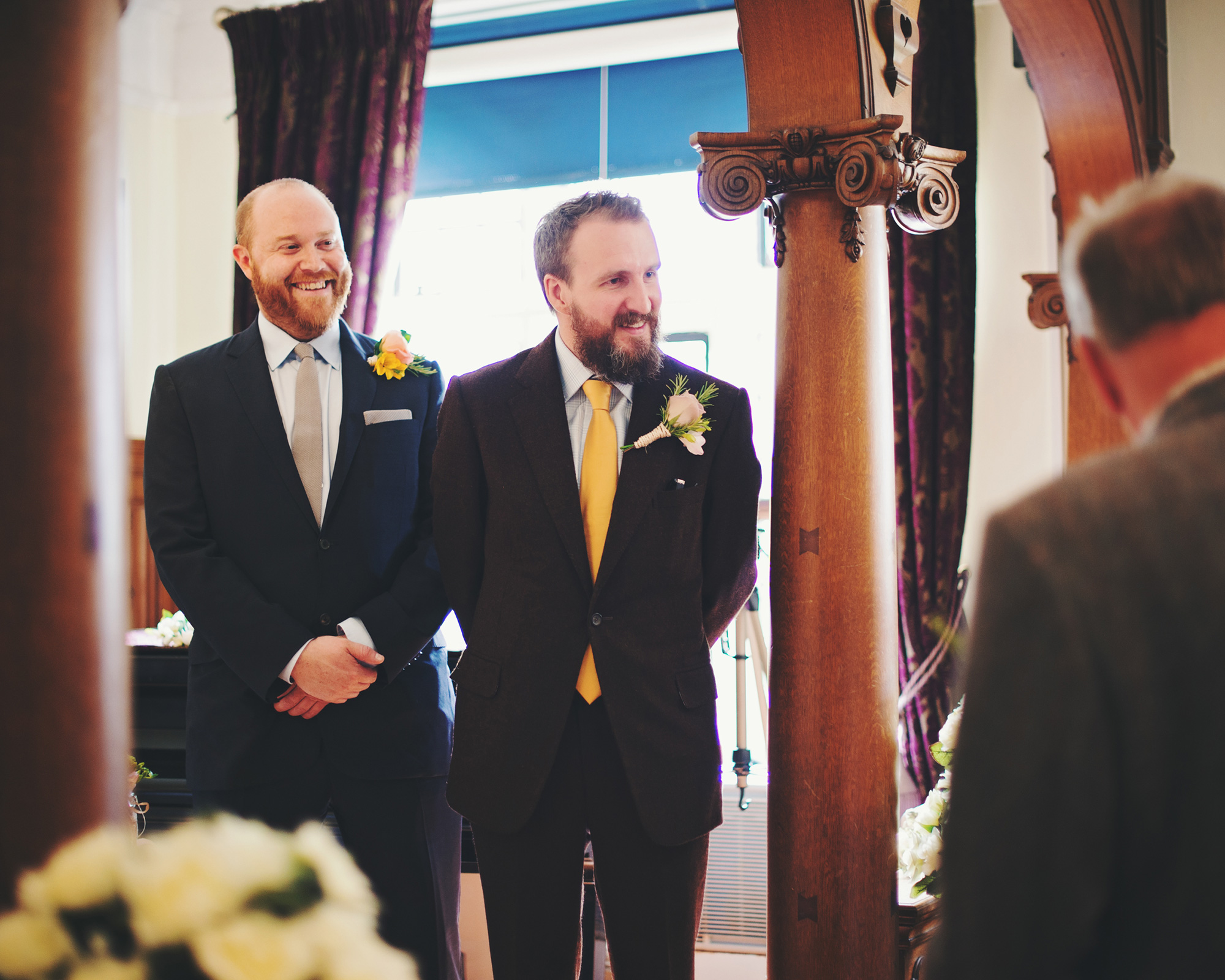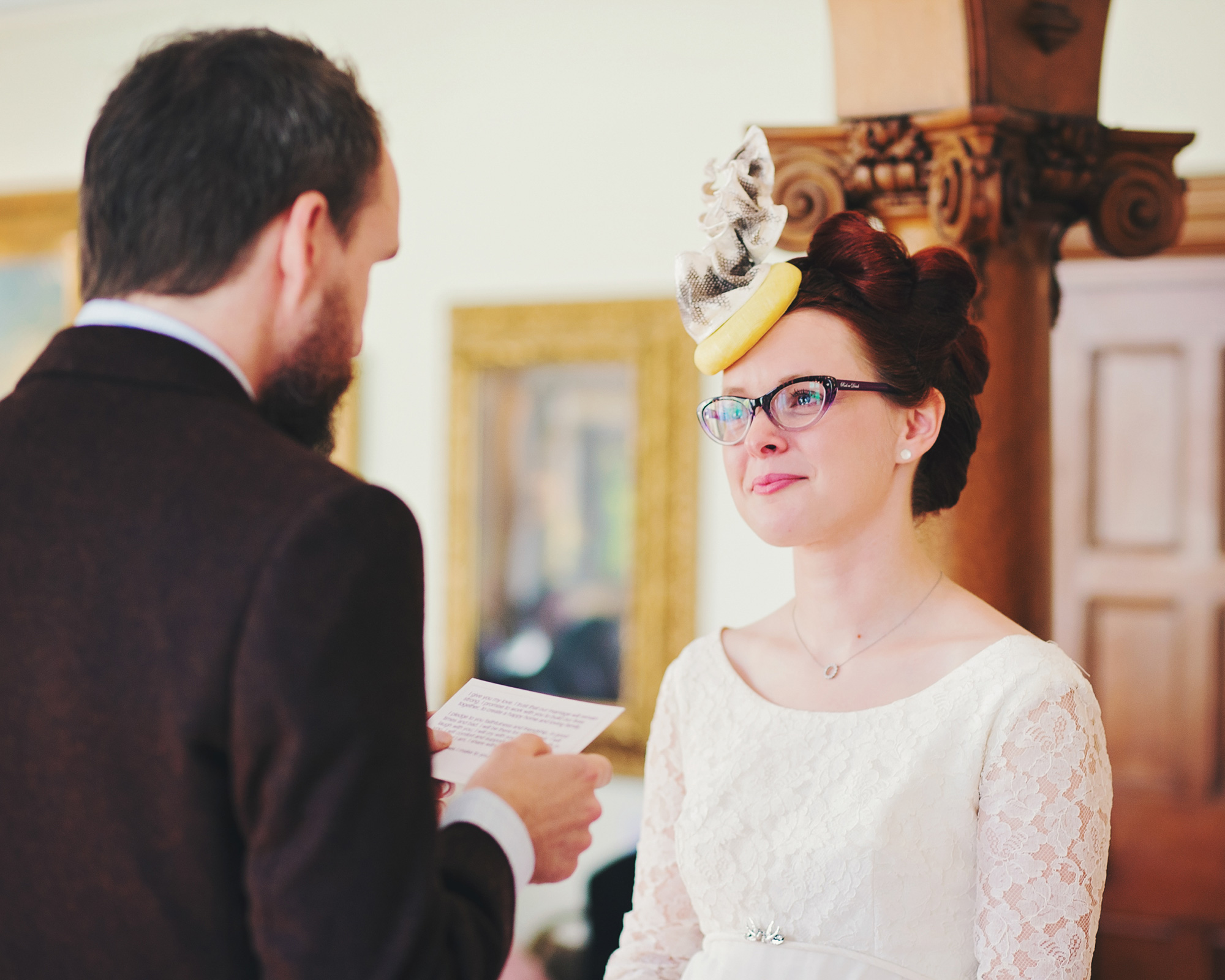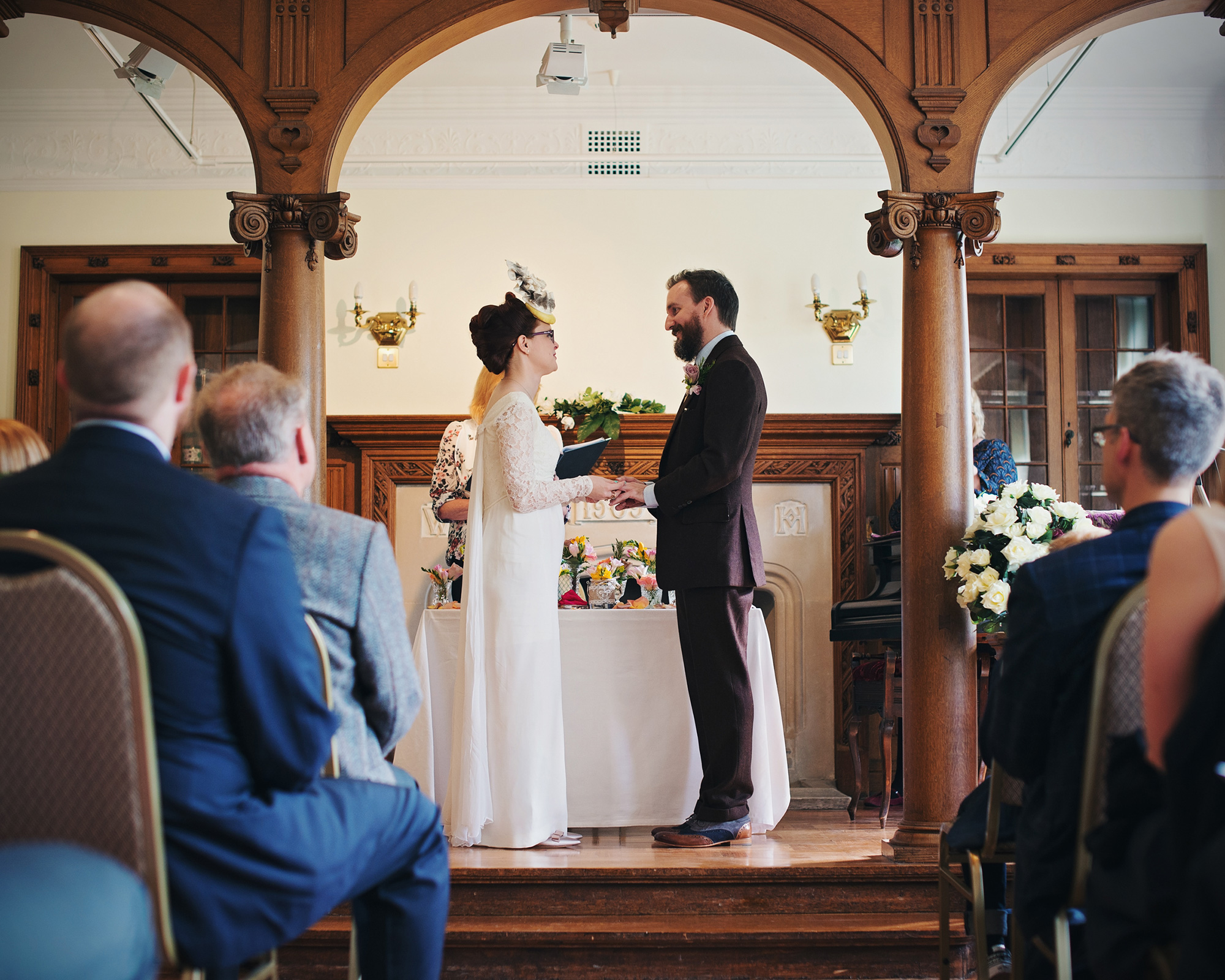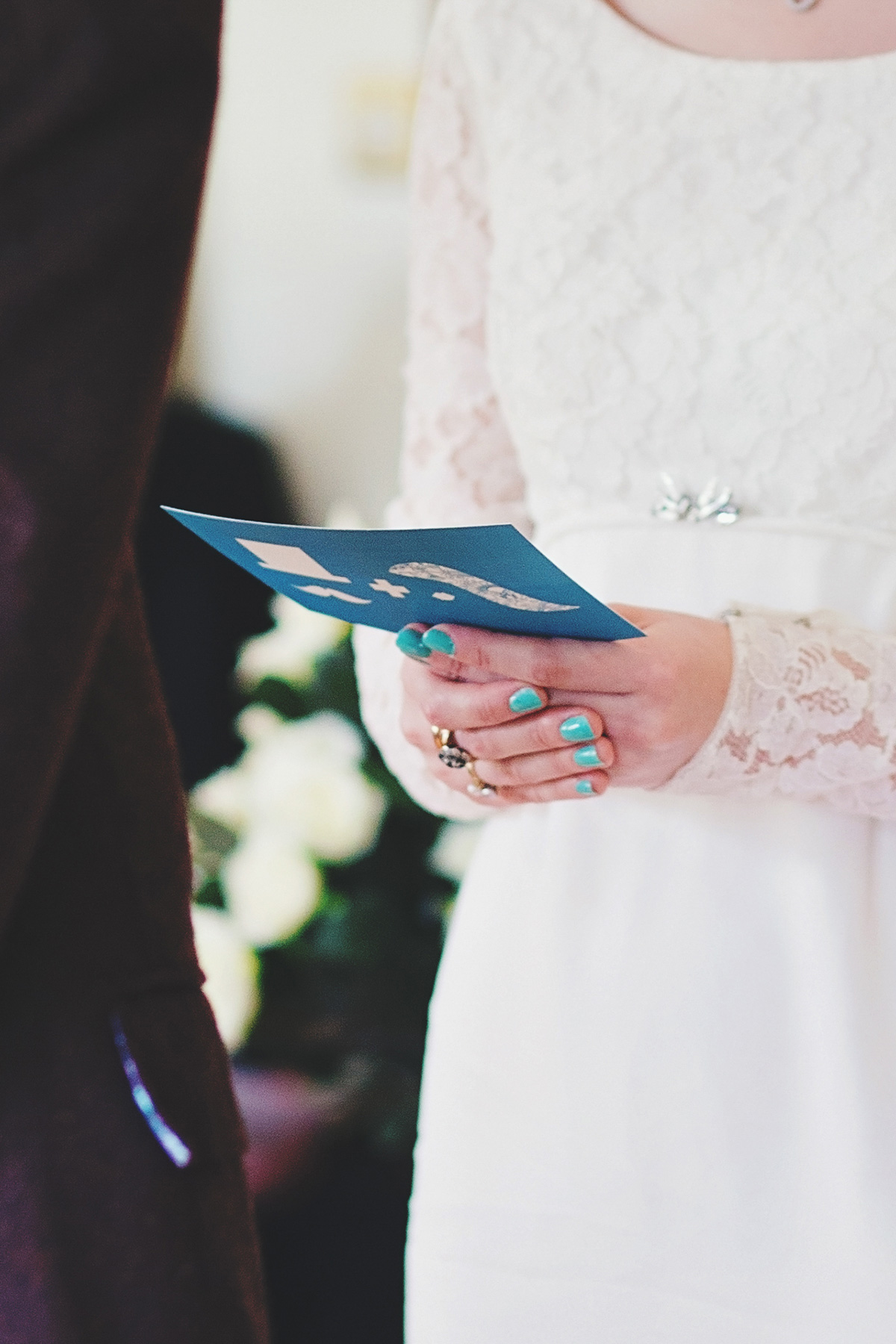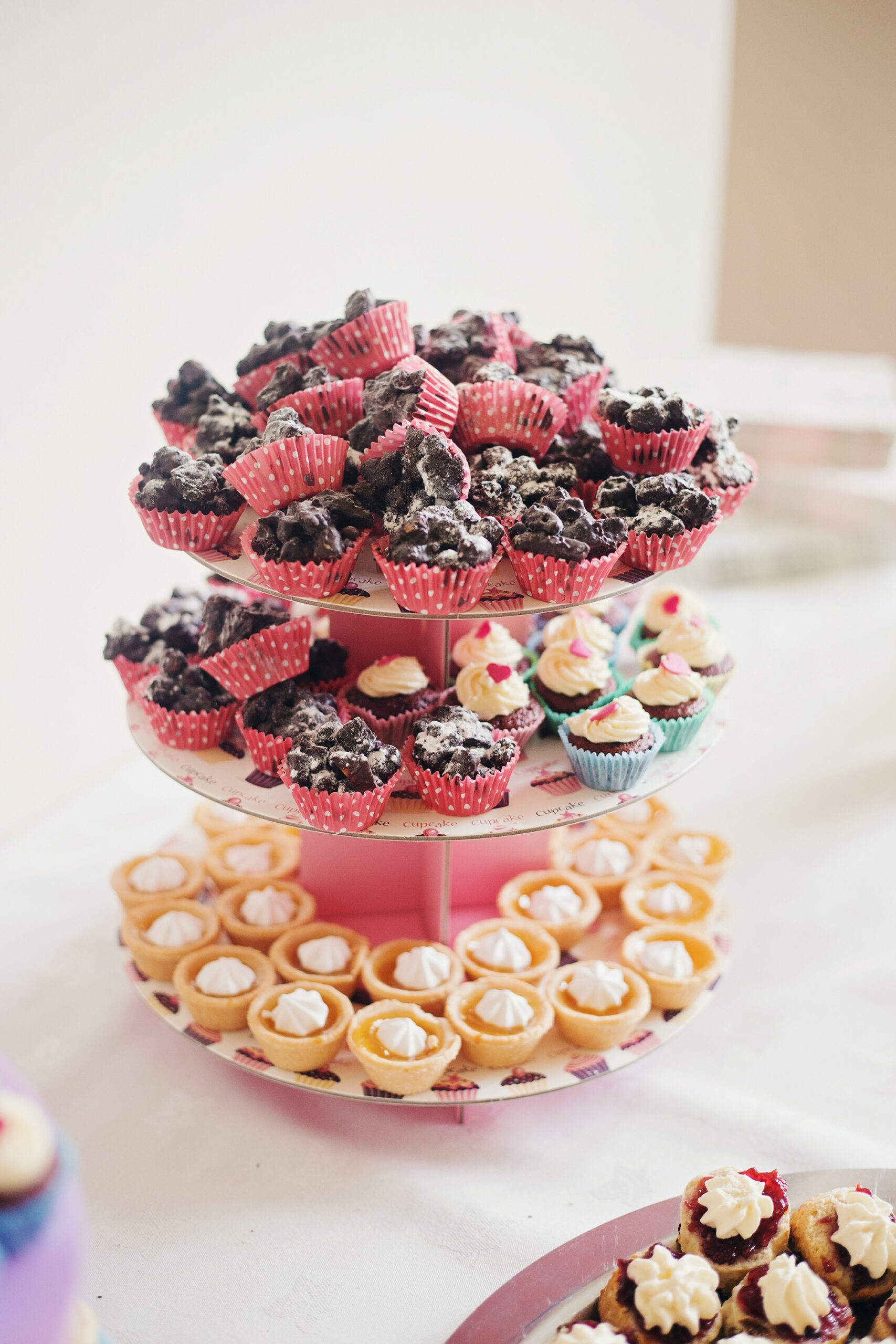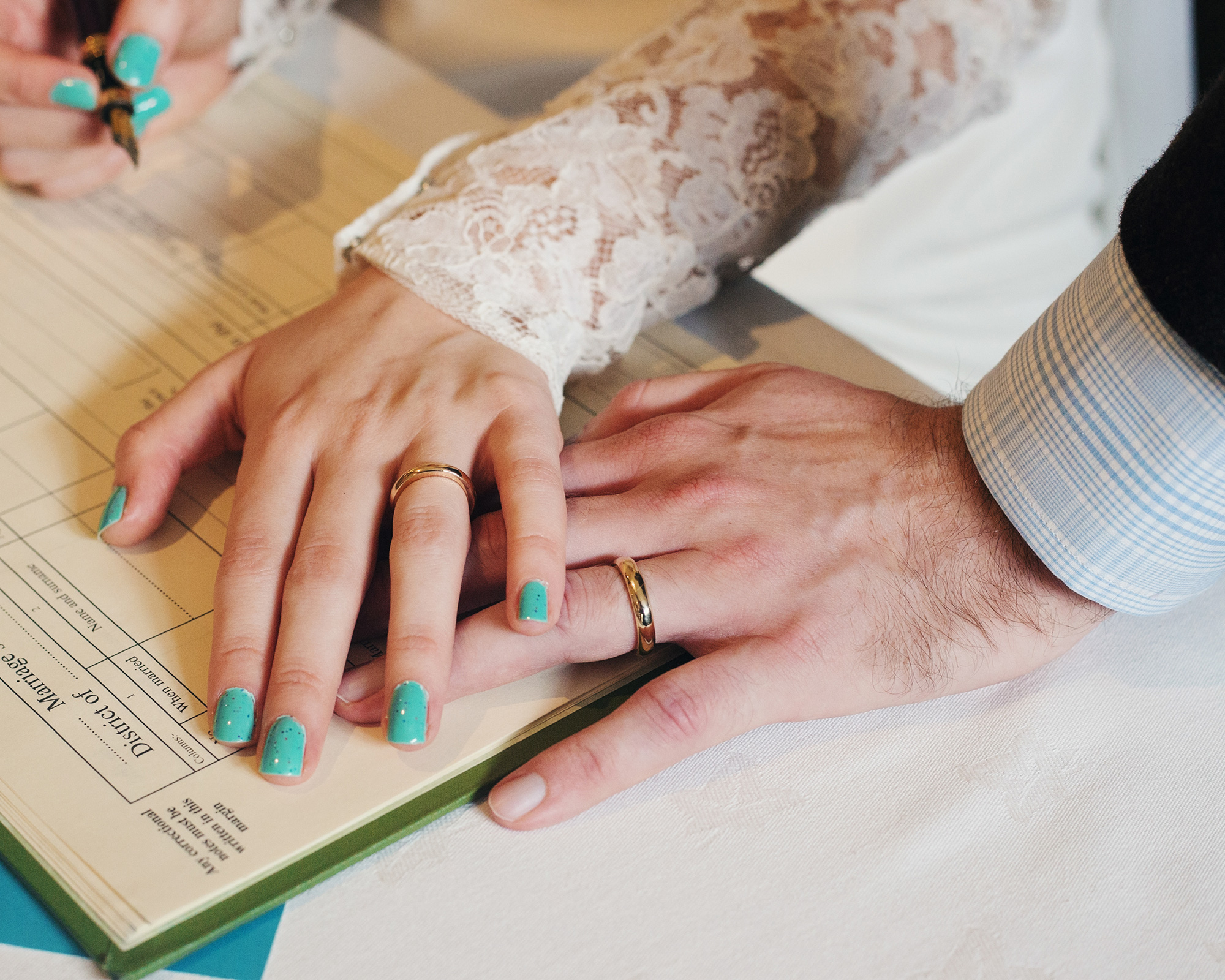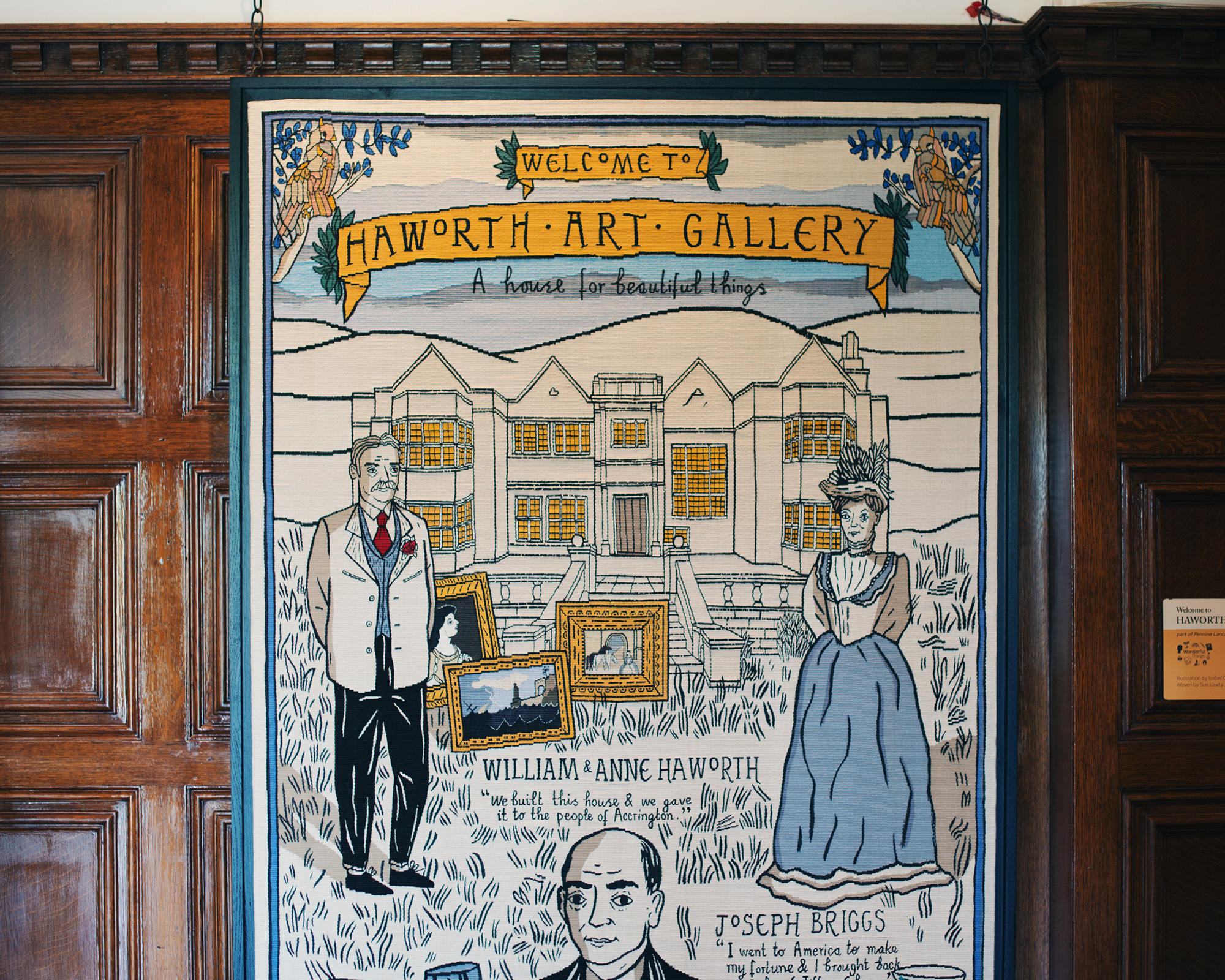 The couple said the art gallery space was small, but enough to fit their 80 guests.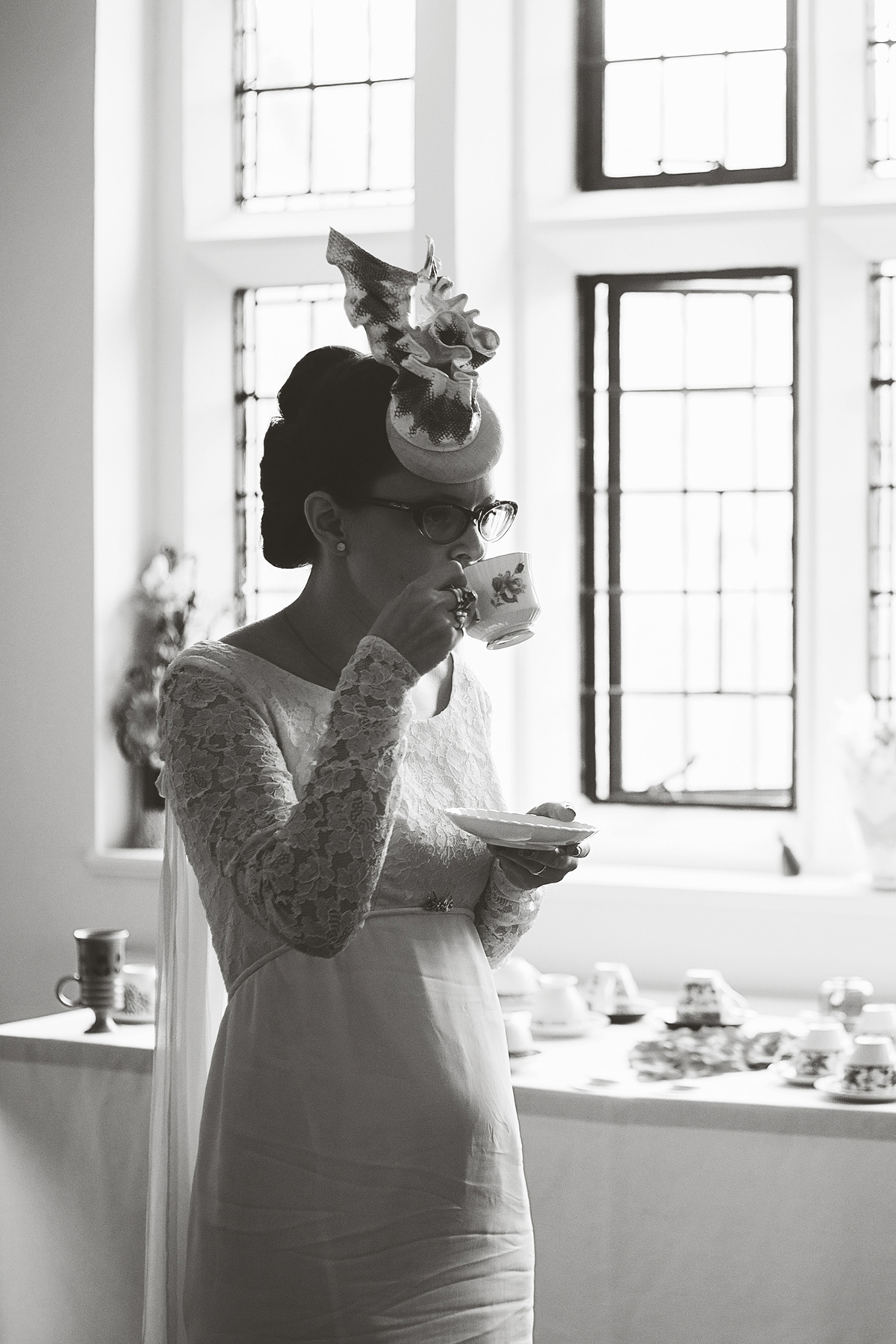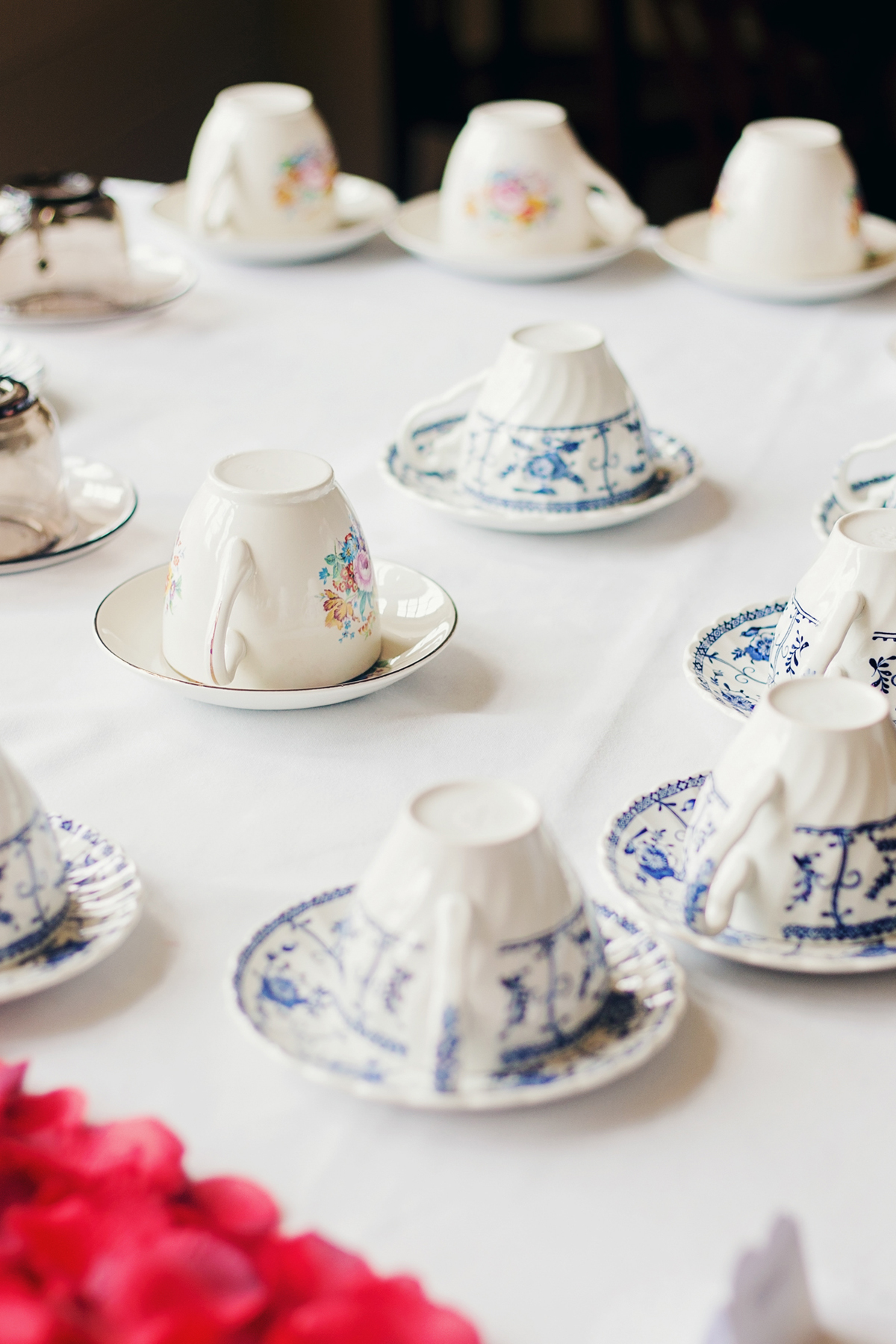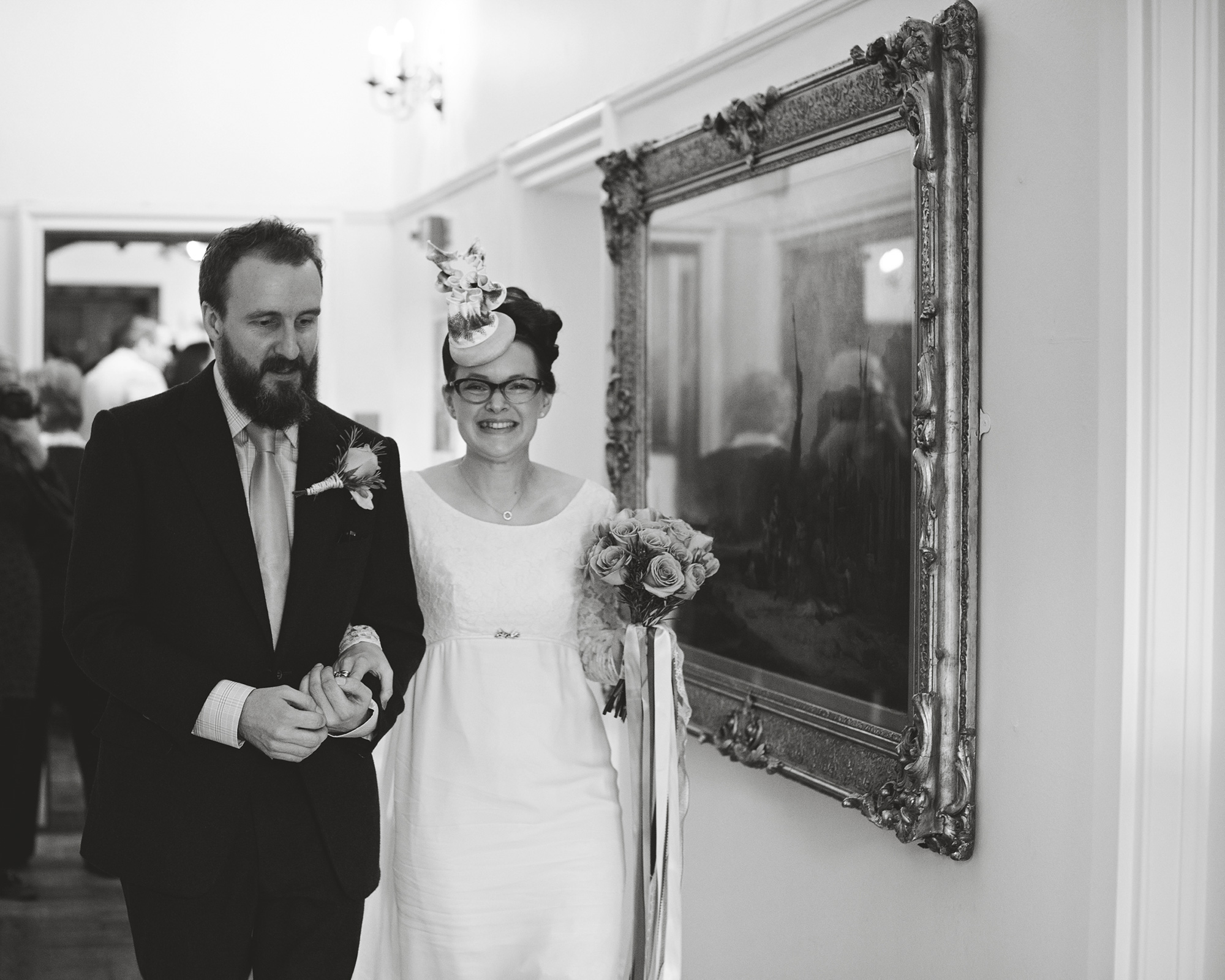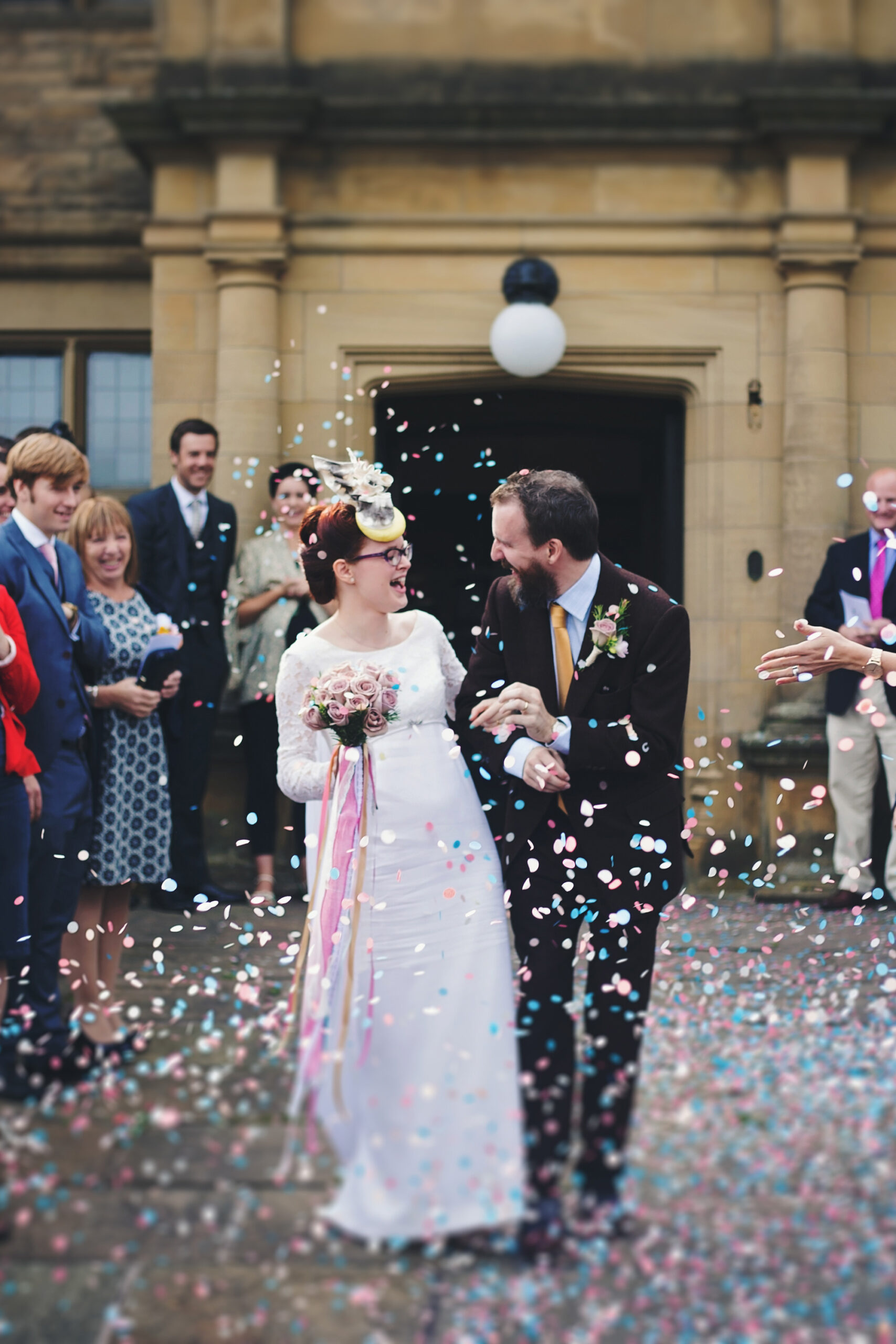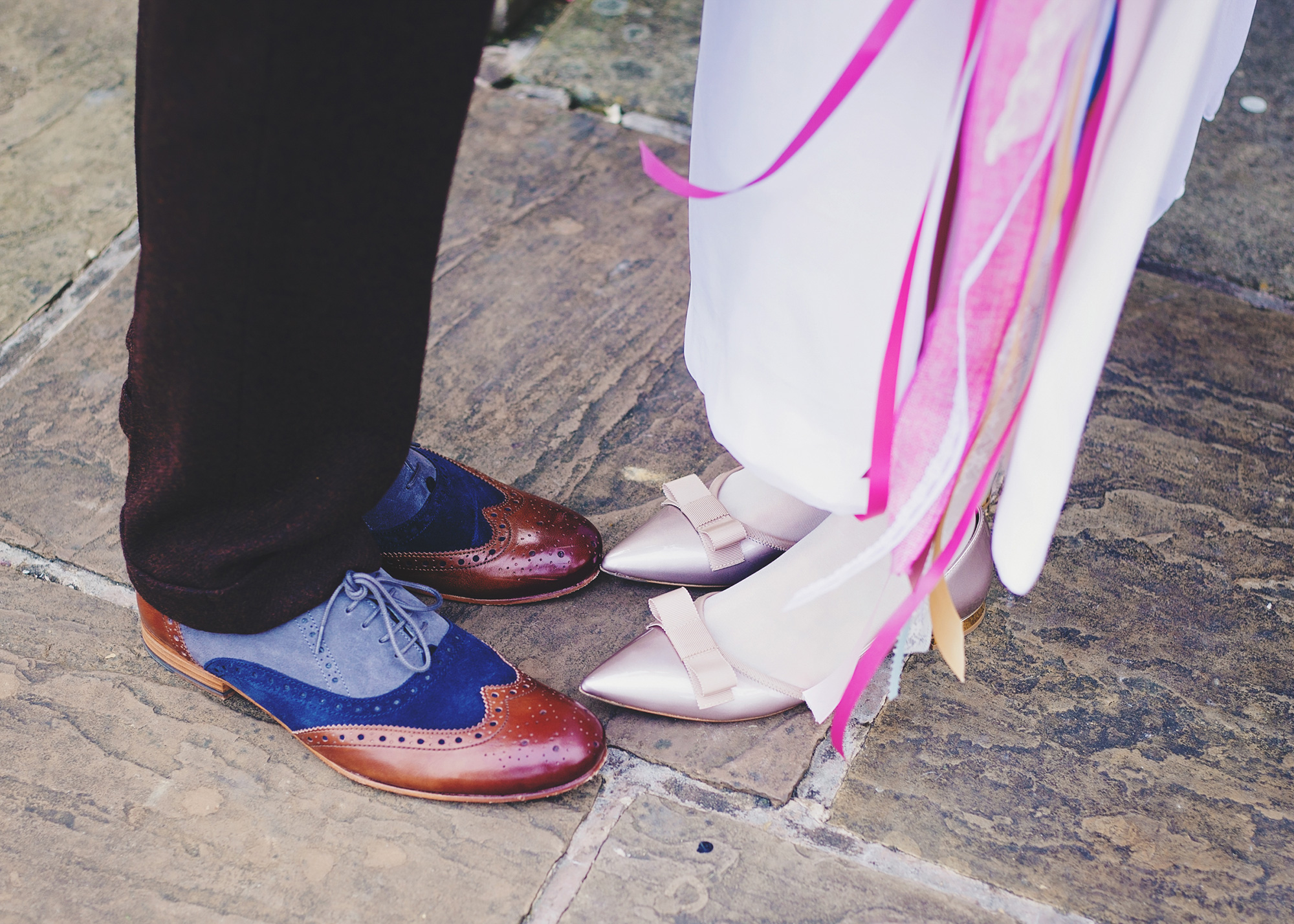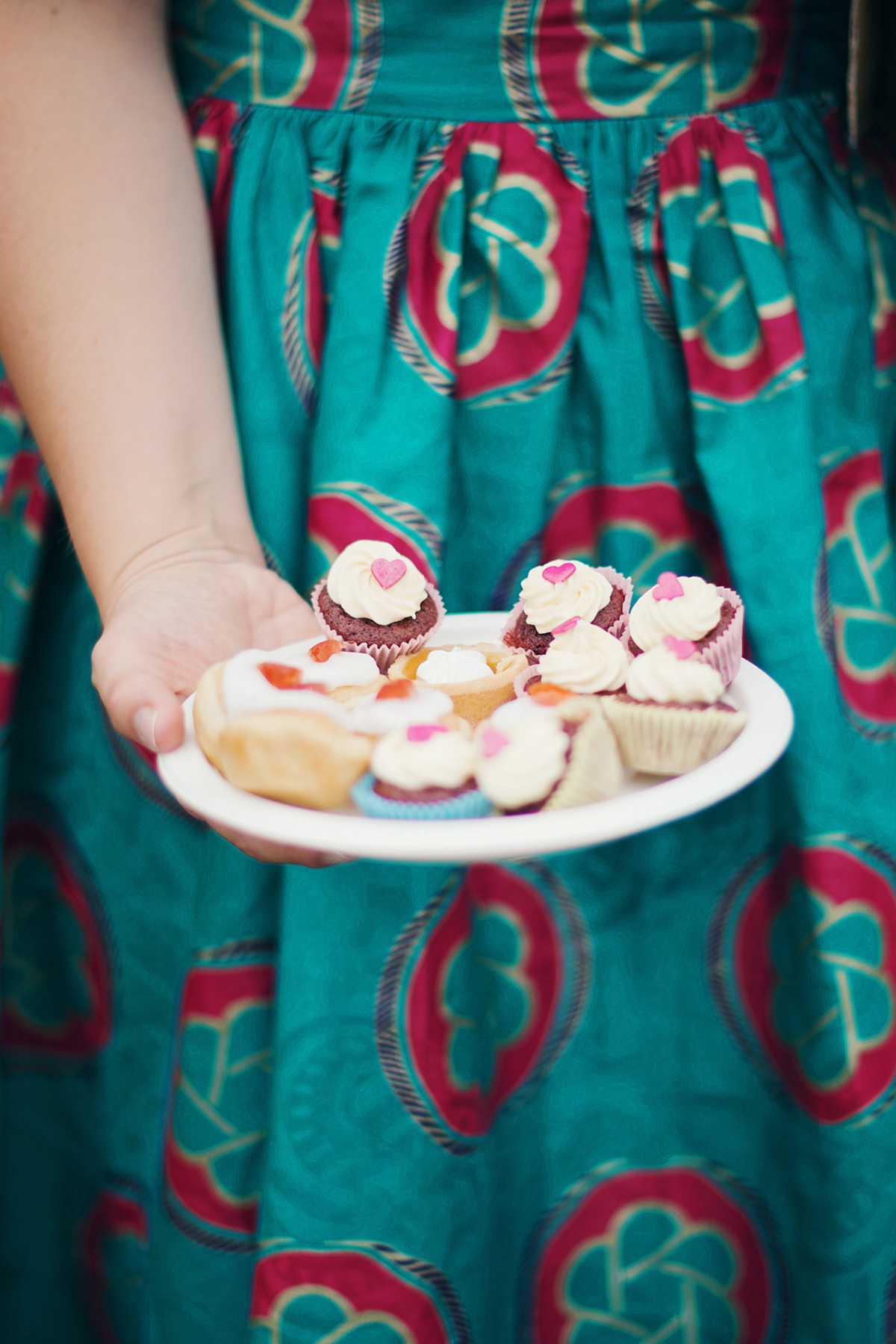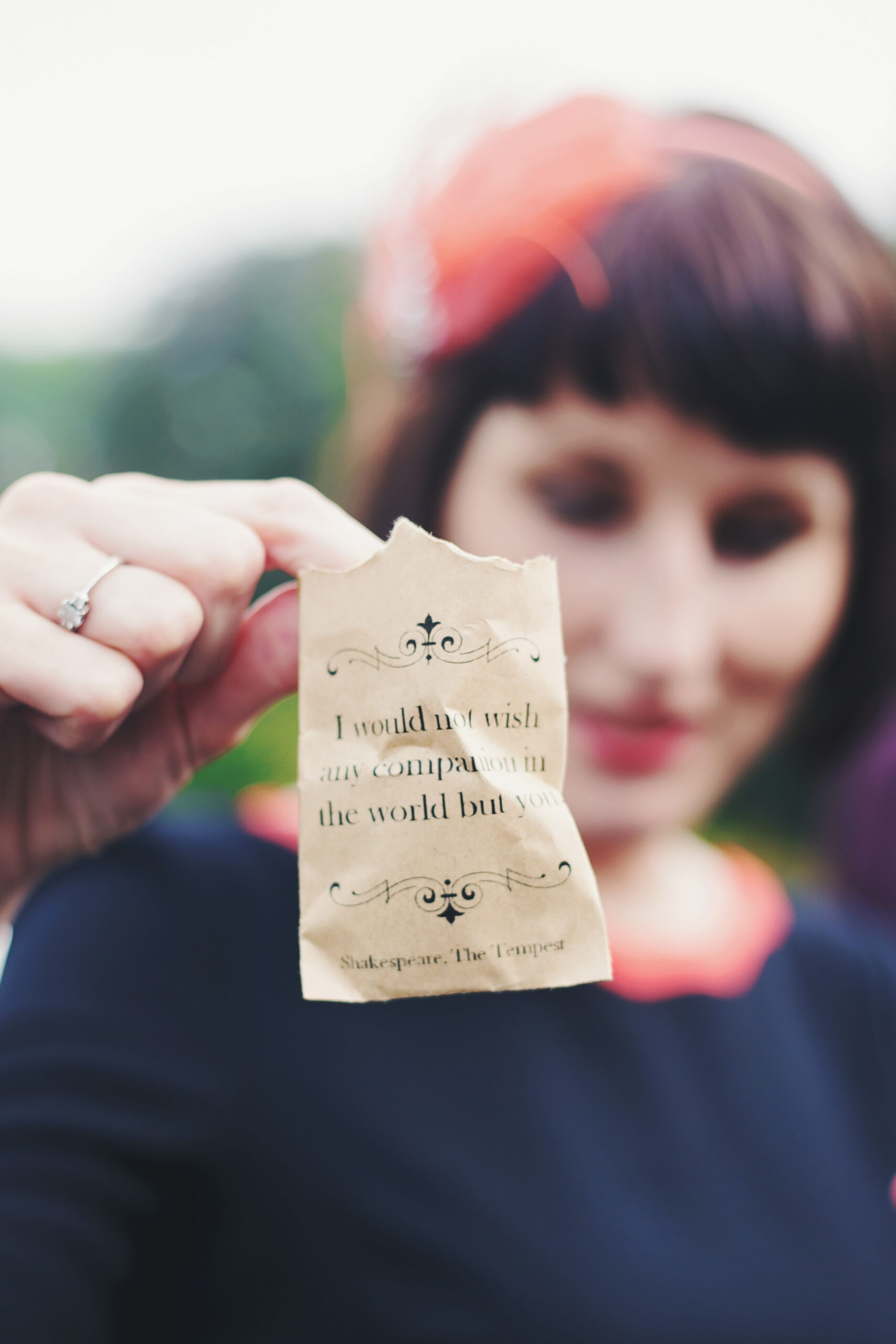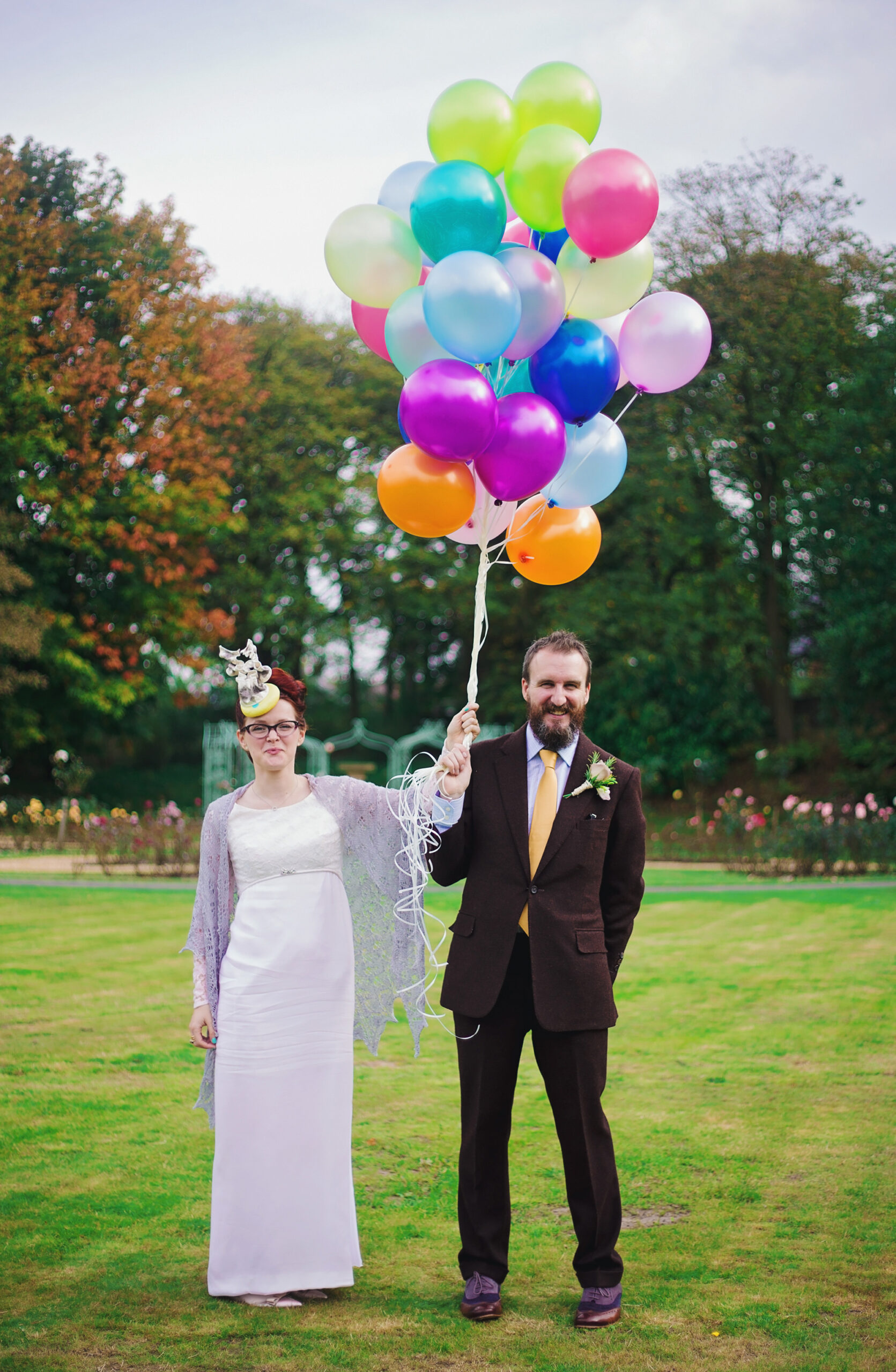 Fun, colour and music were the only really themes on the couple's non-tradition wedding.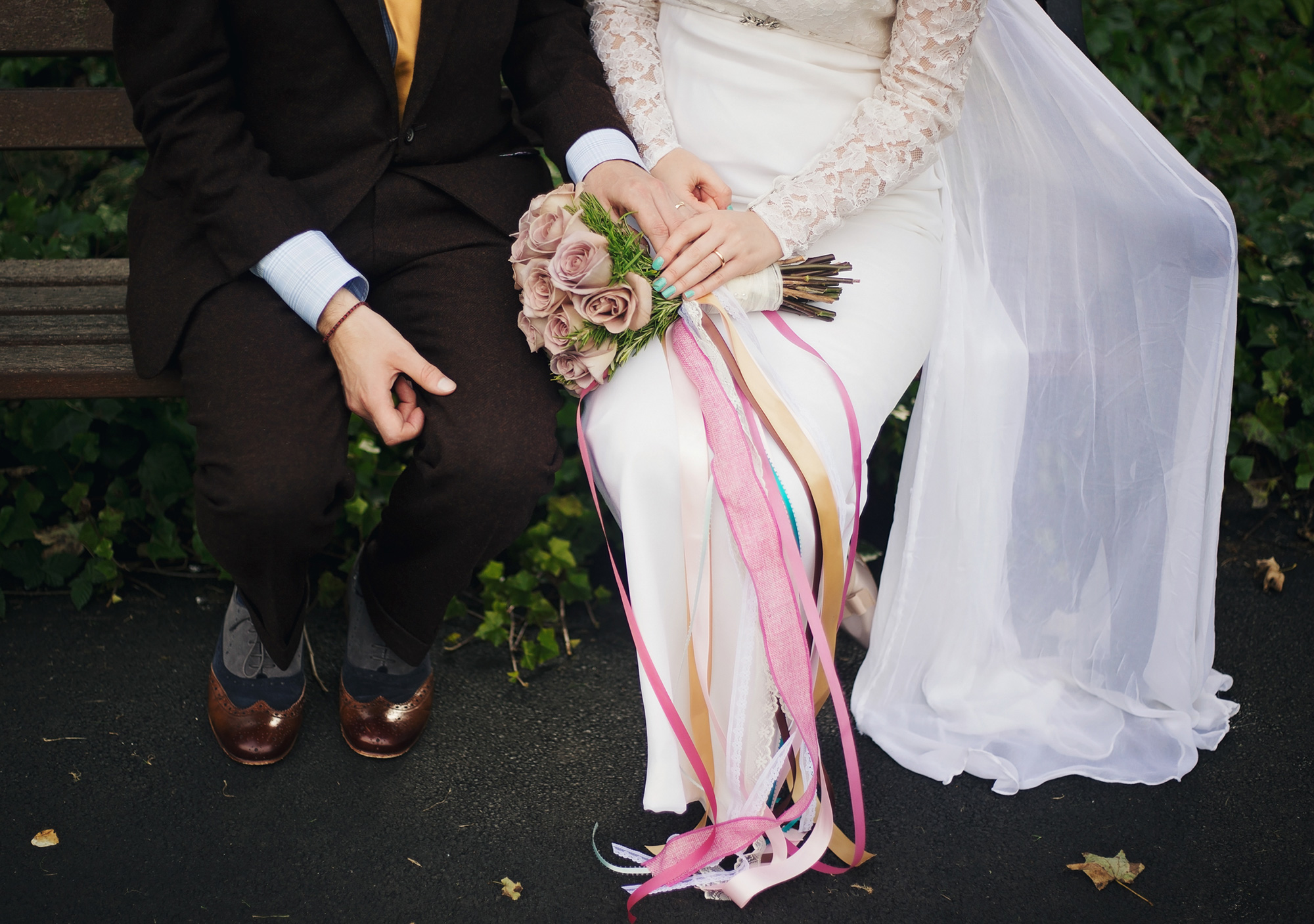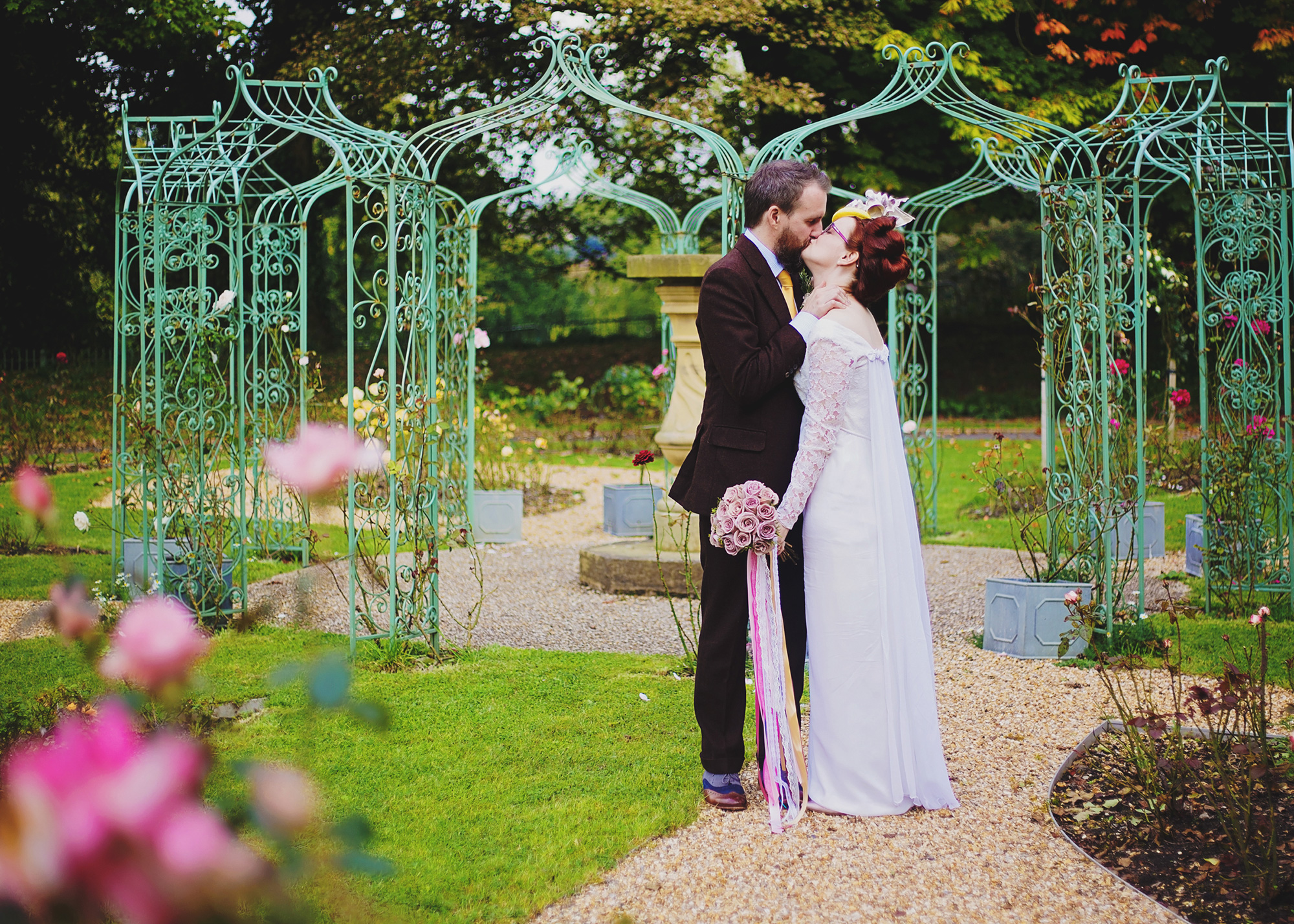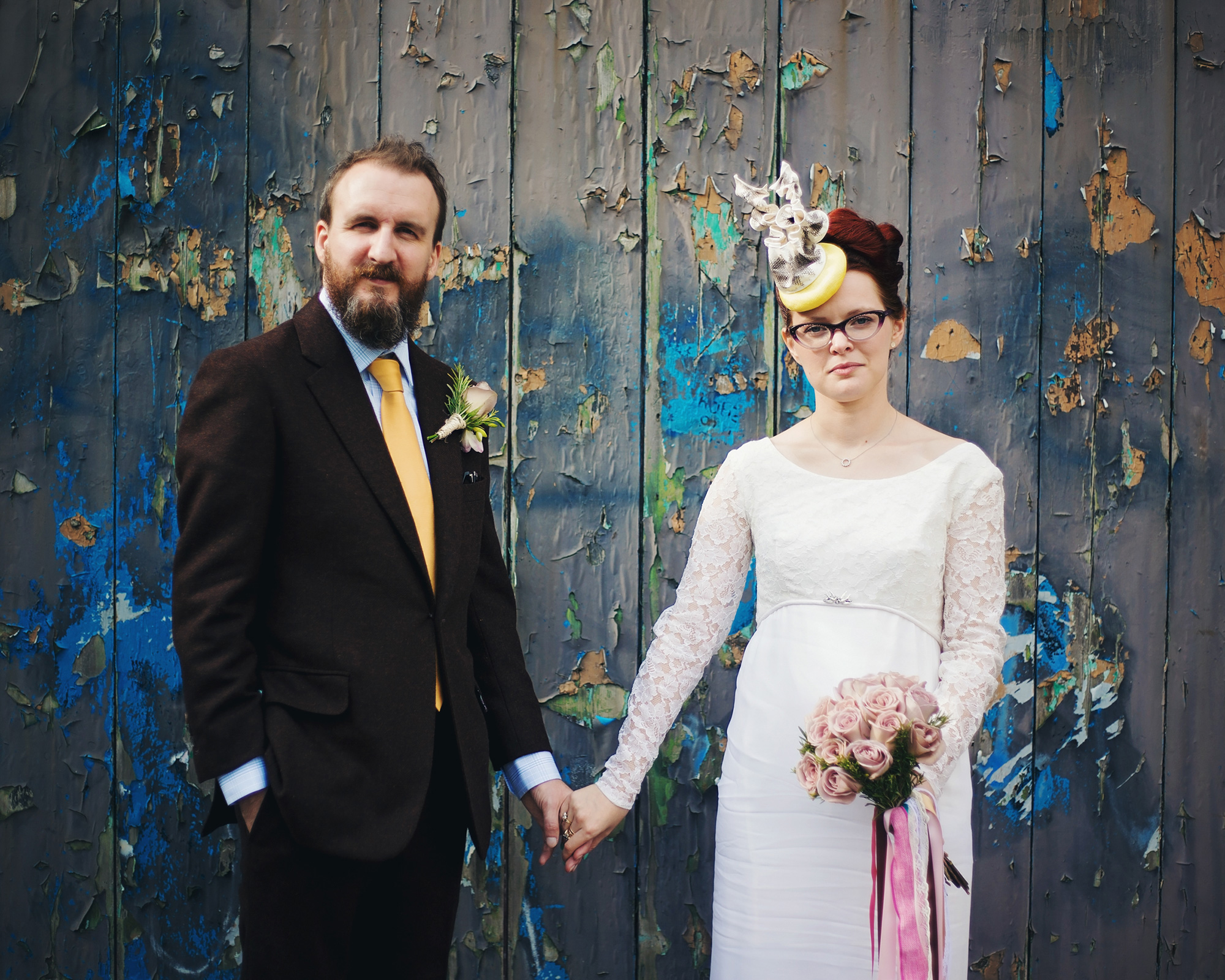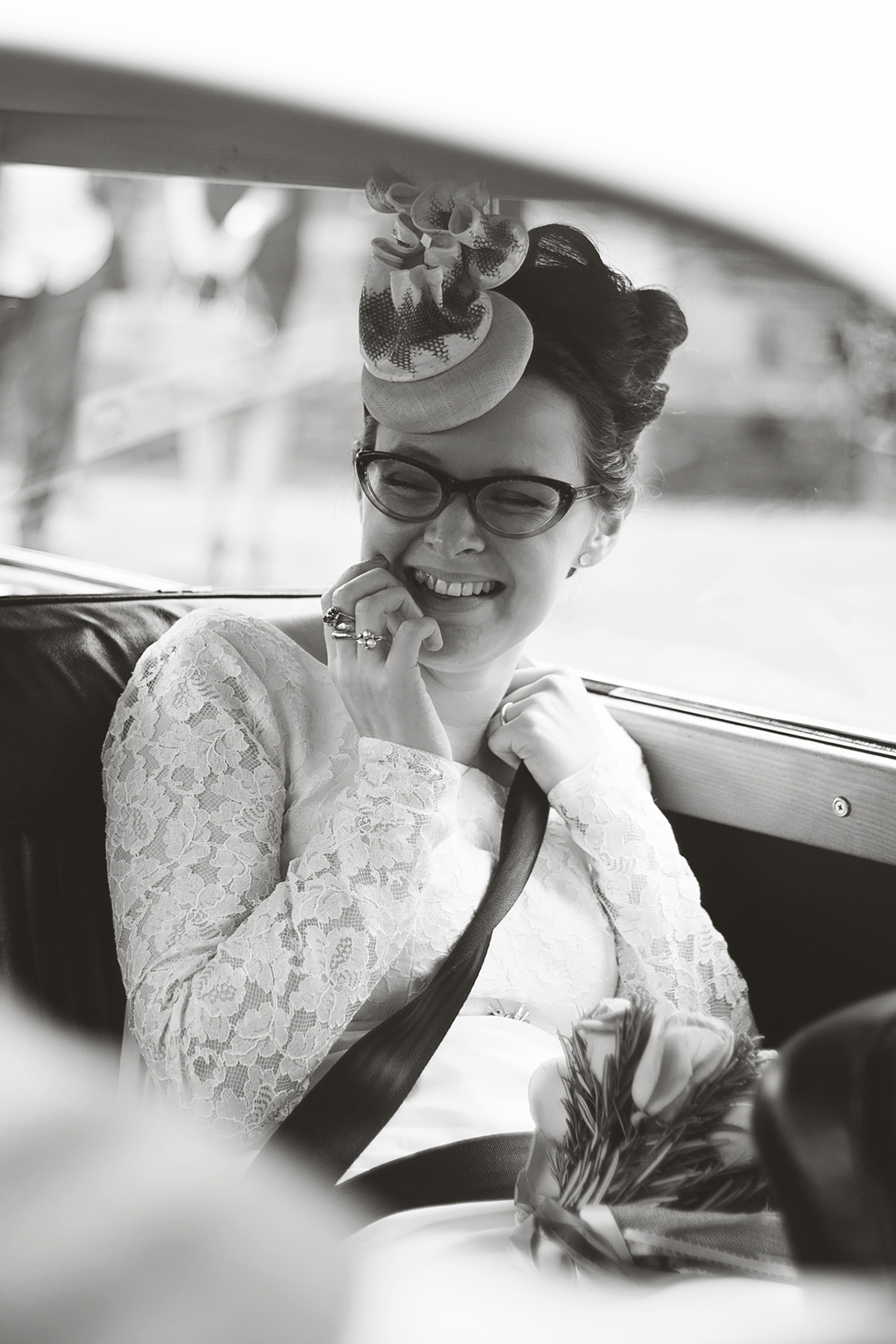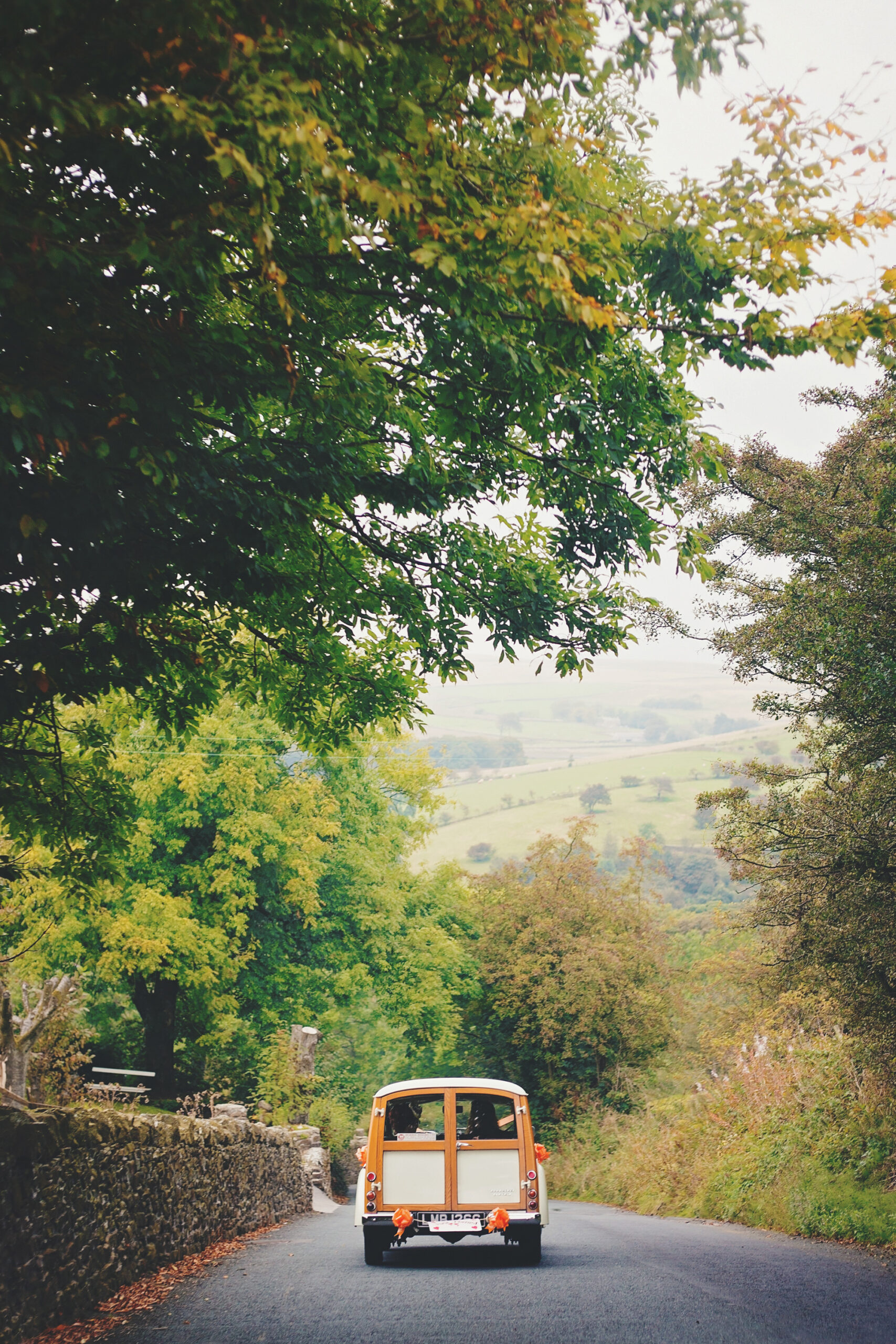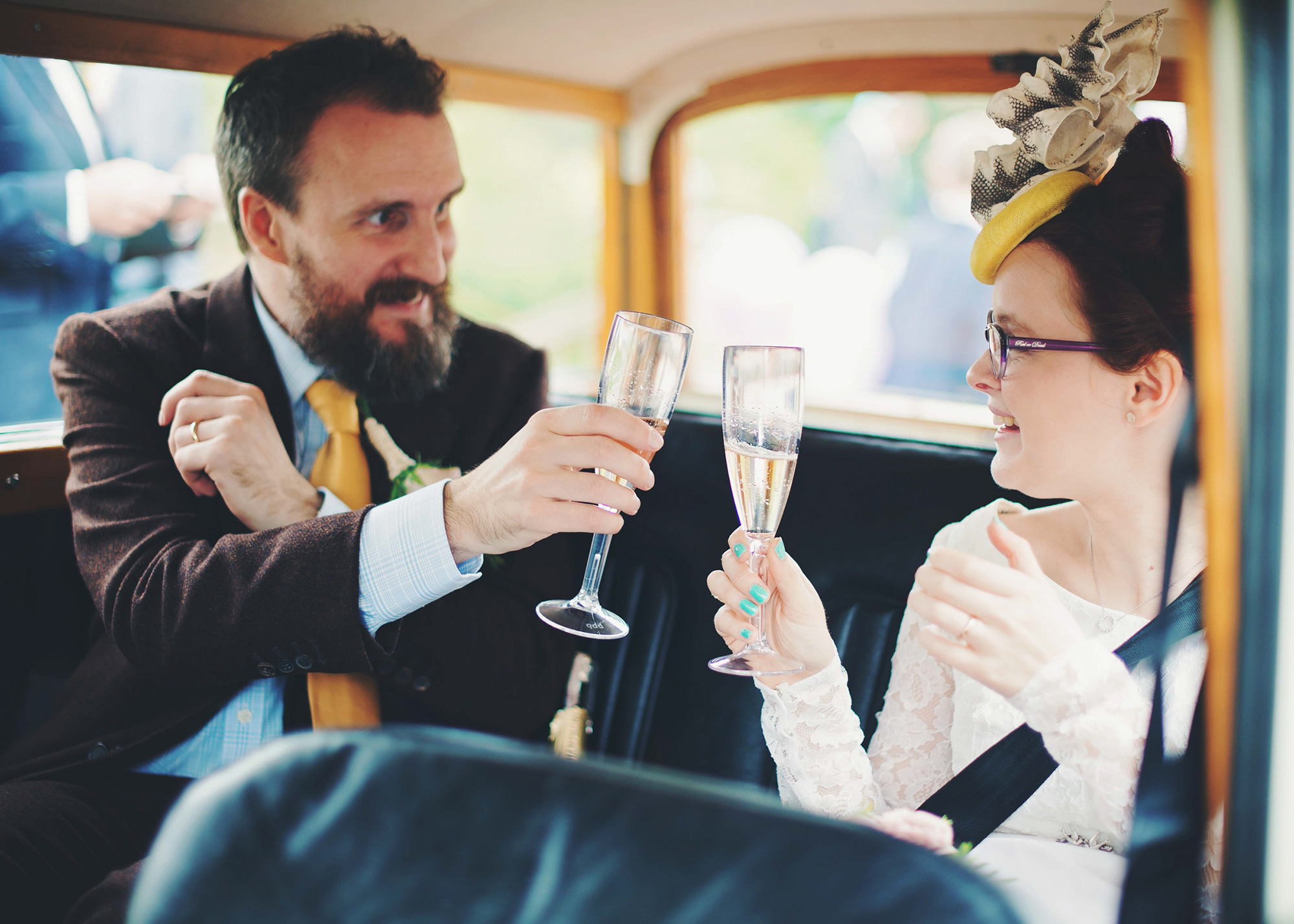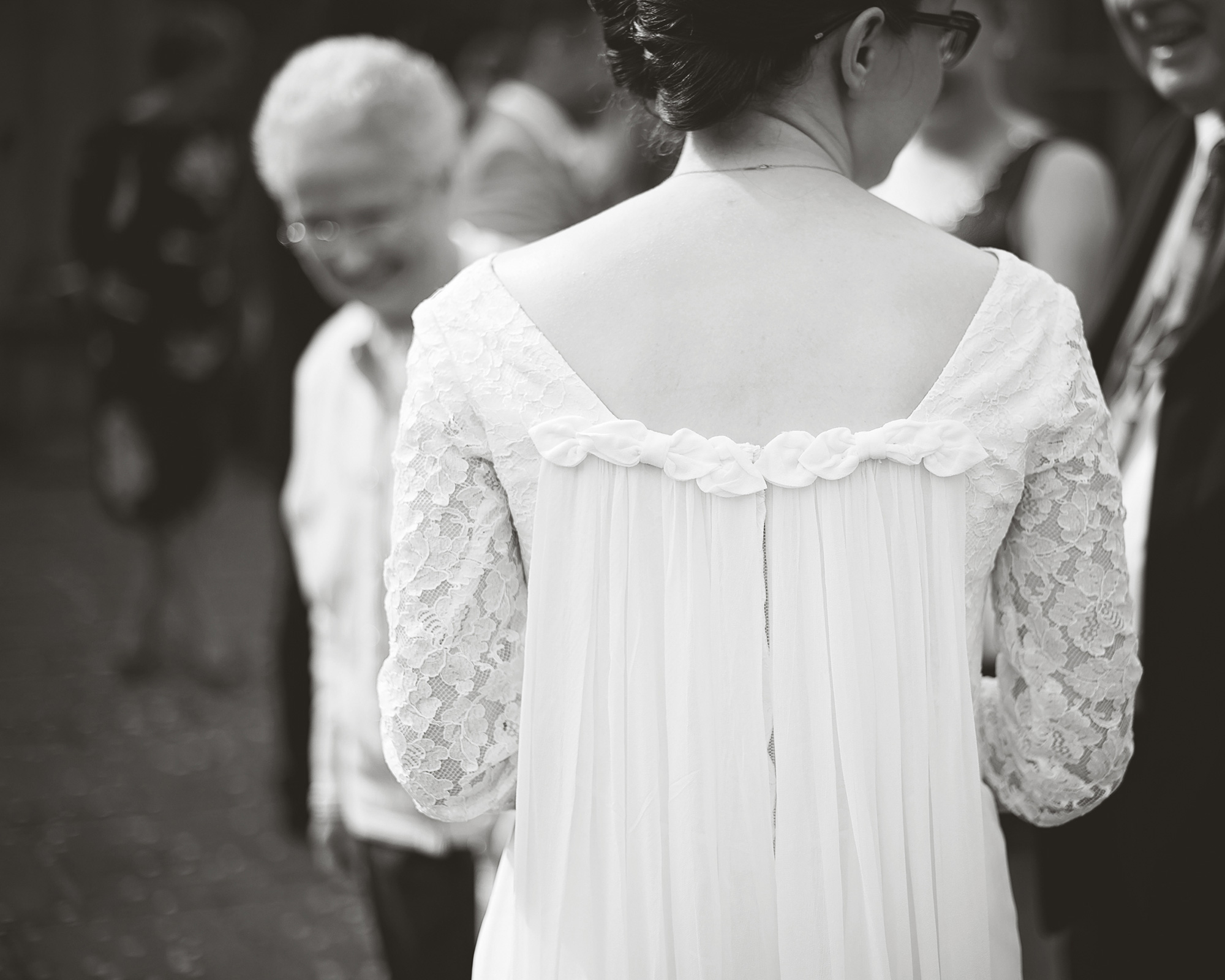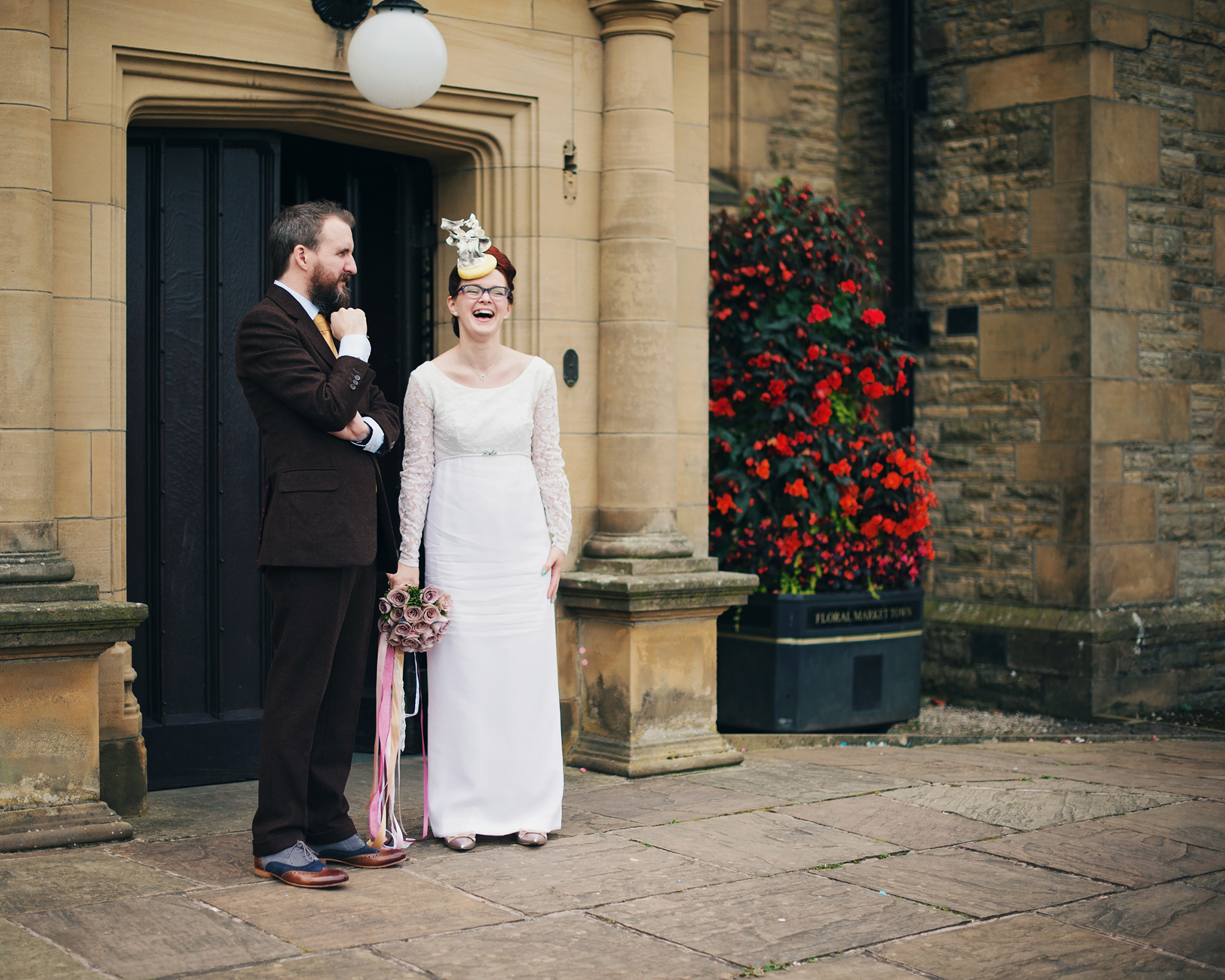 "My bouquet was amnesia roses and rosemary from," says Saoirse.