count: 0
final comp type:
latest ending comp date:
todays date: 2022-01-22 17:08:15
this is when the voting should NOT show
2022-01-22 17:08:15 -
Meet Gaby and Ben, the free-spirited California girl and the sensitive English gentleman.
Gaby Wilkerson, 25, met Ben Ashwell, 26 at a Superbowl party while she was in London on a student visa. They bonded over a "lack of interest in American football" and at the end of the night, fell head over heels for each other. Literally.
"That night ended with a missed first-kiss where we tumbled down the escalator at Kings Cross," laughs Gaby. "Ben still has the scars to prove it!"
Their instant attraction kept them side by side for the next six months. When Gaby's visa expired she returned to the US and a three-year long distance relationship starring 10 cities ensued, culminating in a move to New York for both and an intimate proposal by Ben in a candlelit apartment.
Their first wedding was a small City Hall affair on July 5, 2013 and, exactly one year later, these kids-at-heart returned to where it all began for bohemian-themed, English countryside wedding.
"I'd always dreamed of getting married in a Downton Abbey-esque manor," smiles Gaby whose free spirit influenced the whimsical styling with country blooms in bright corals, oranges and yellows. "Ultimately Knowle Manor swept us away."
Seventy guests from near and afar joined the pair for a three-day celebration onsite at the manor, with vows that included "to keep the kid in you alive," lawn games, marquee reception and even a late-night dip in the swimming pool.
"A highlight was the final song "Send Me on My Way"," says Gaby, "when our wedding party lifted us up and we crowd-surfed!"
Photos courtesy of Linus Moran Photography.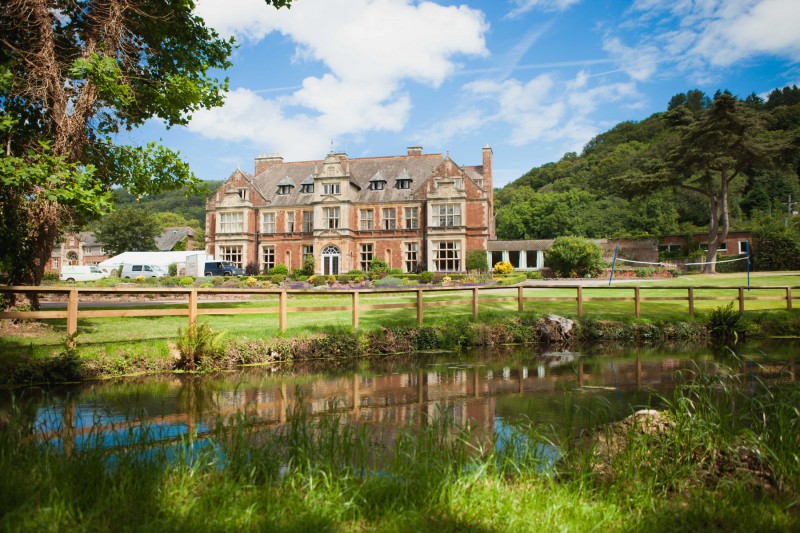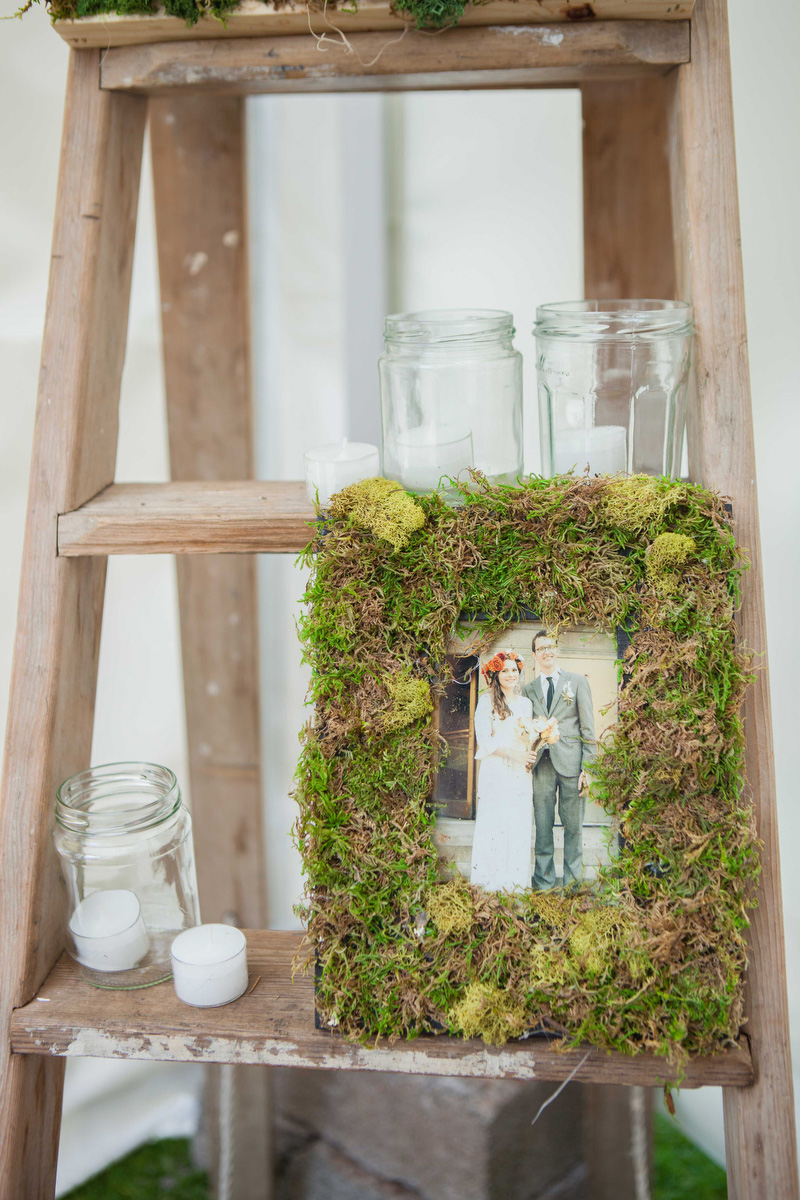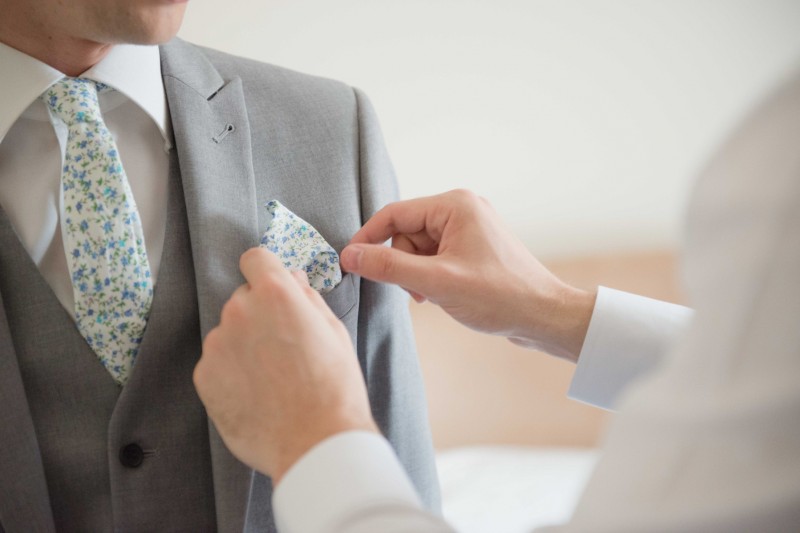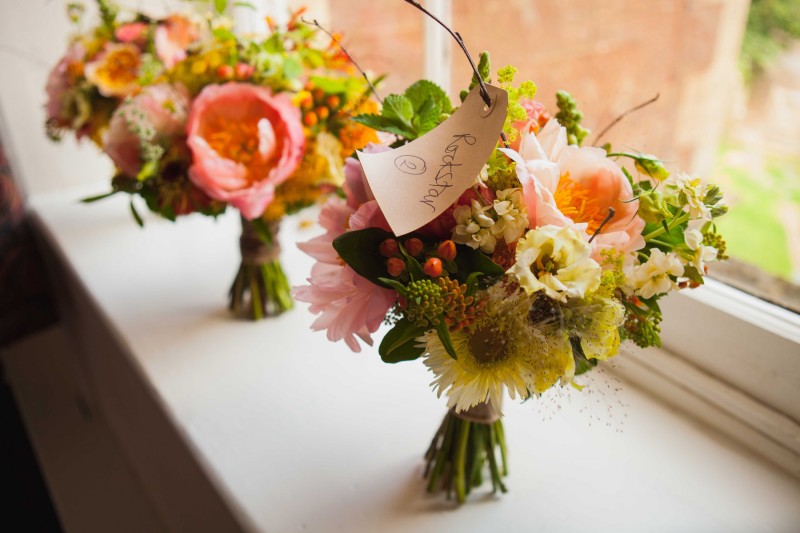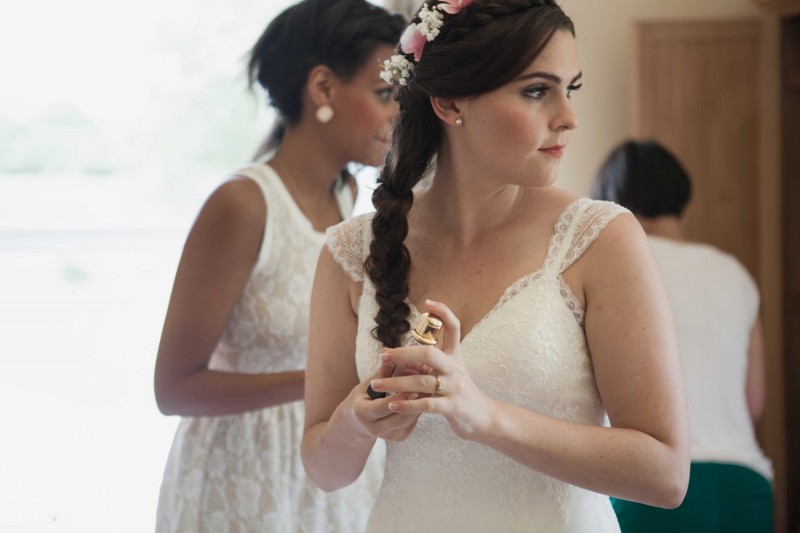 Ben gushes about his new wife: "She is my best friend and the most snuggly, joyous ball of beautiful I will ever meet."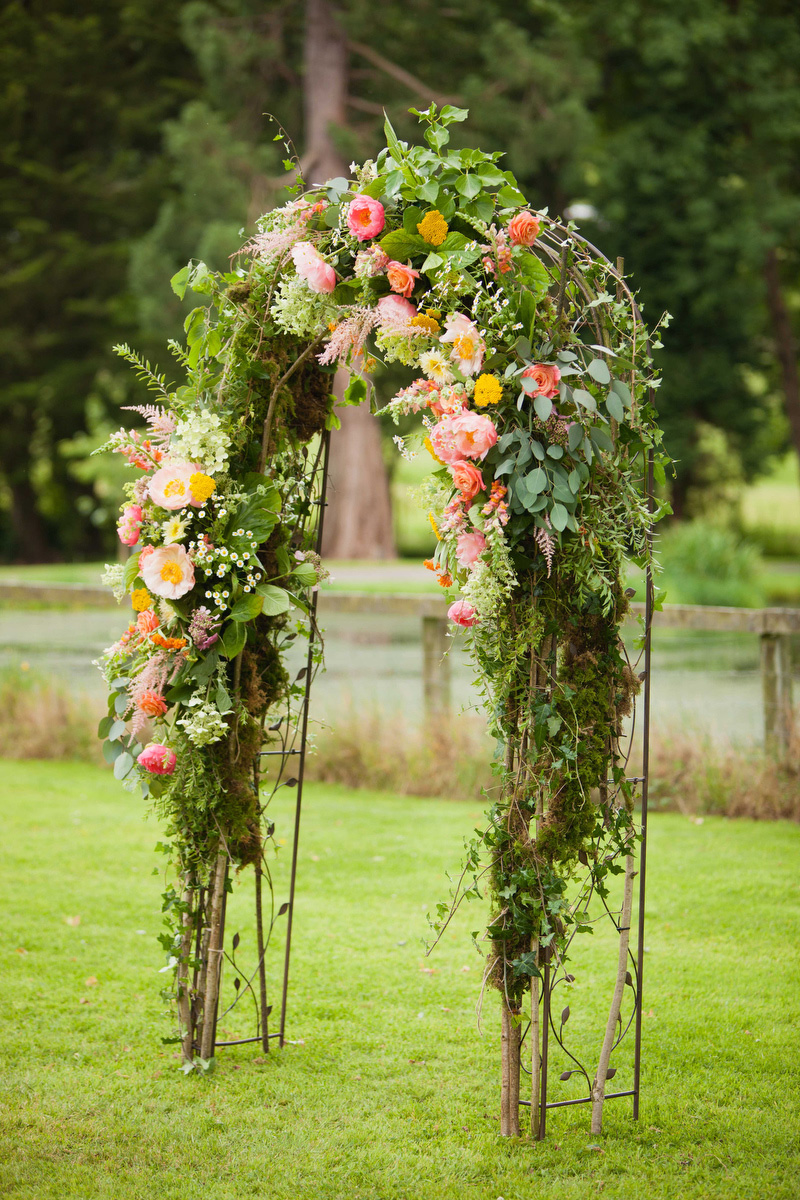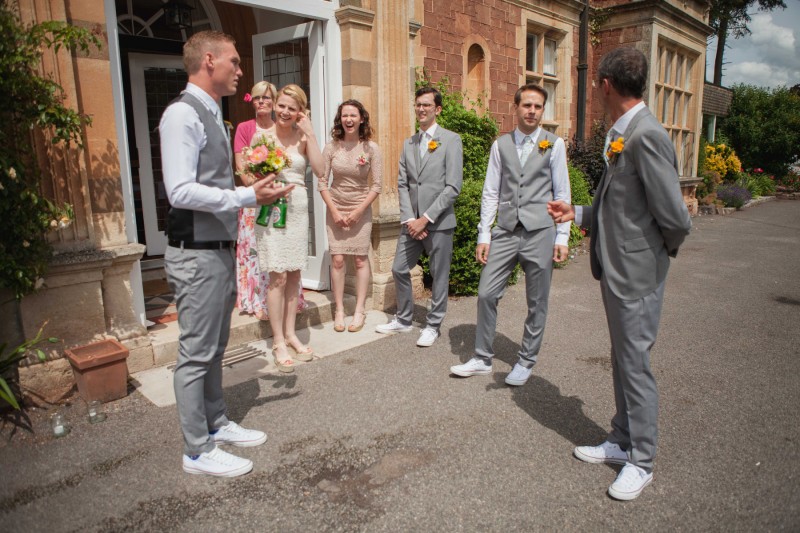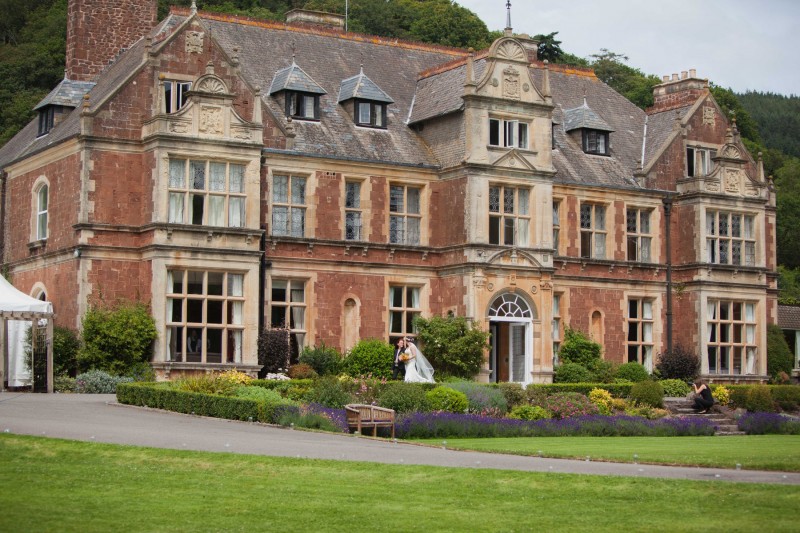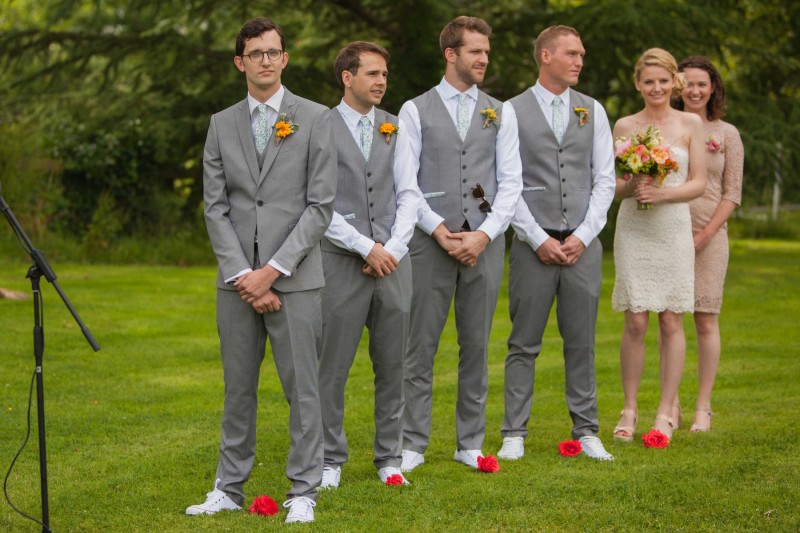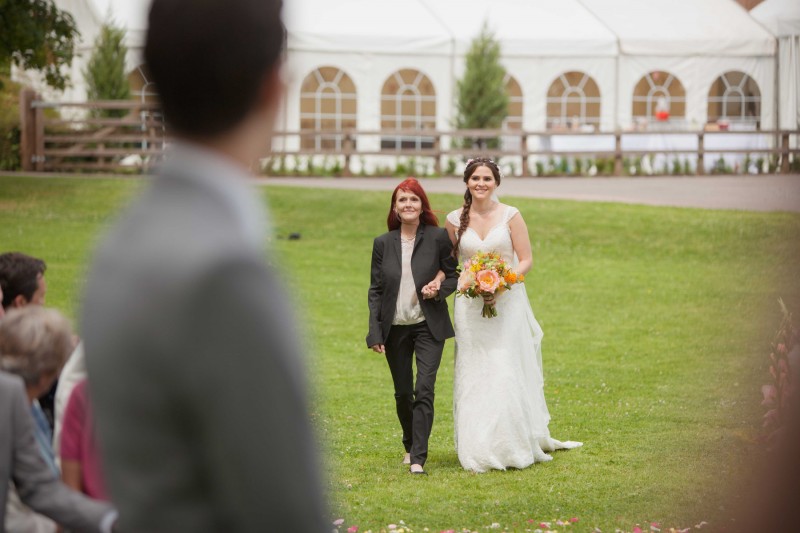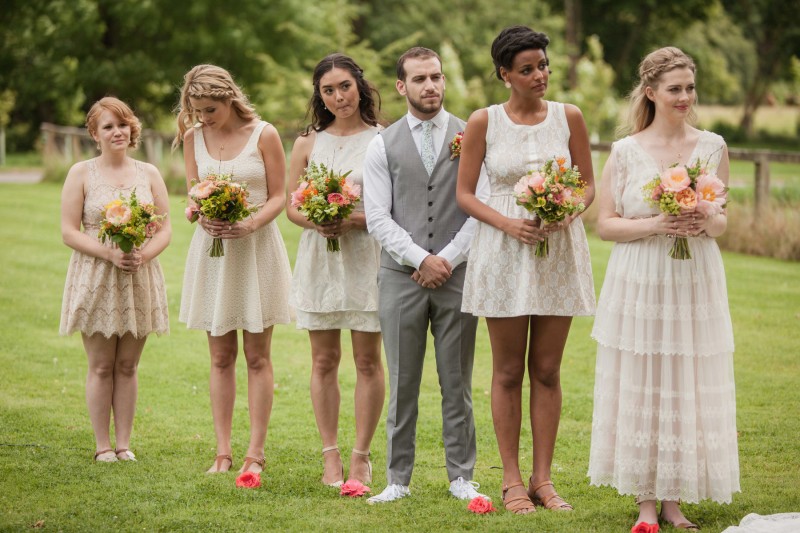 Gaby praises friends and family for their help on the day: "I'm not sure how many weddings have the guests carry their chairs from the ceremony to the reception!" she laughs.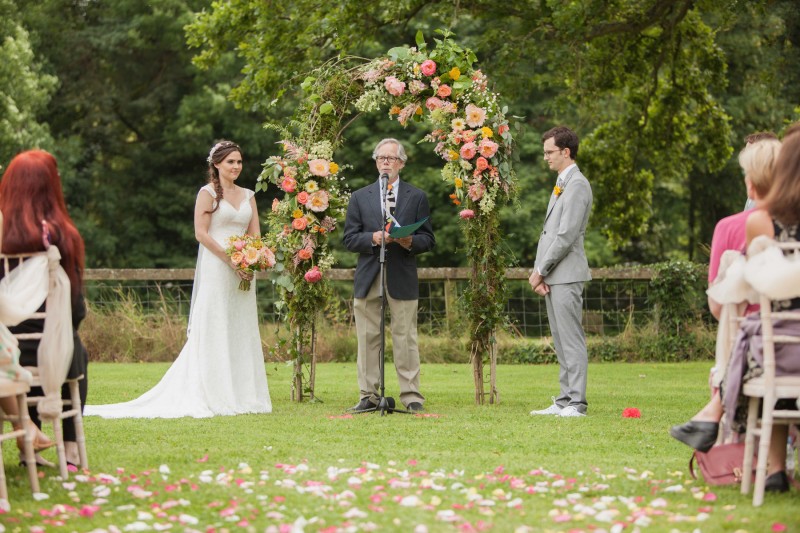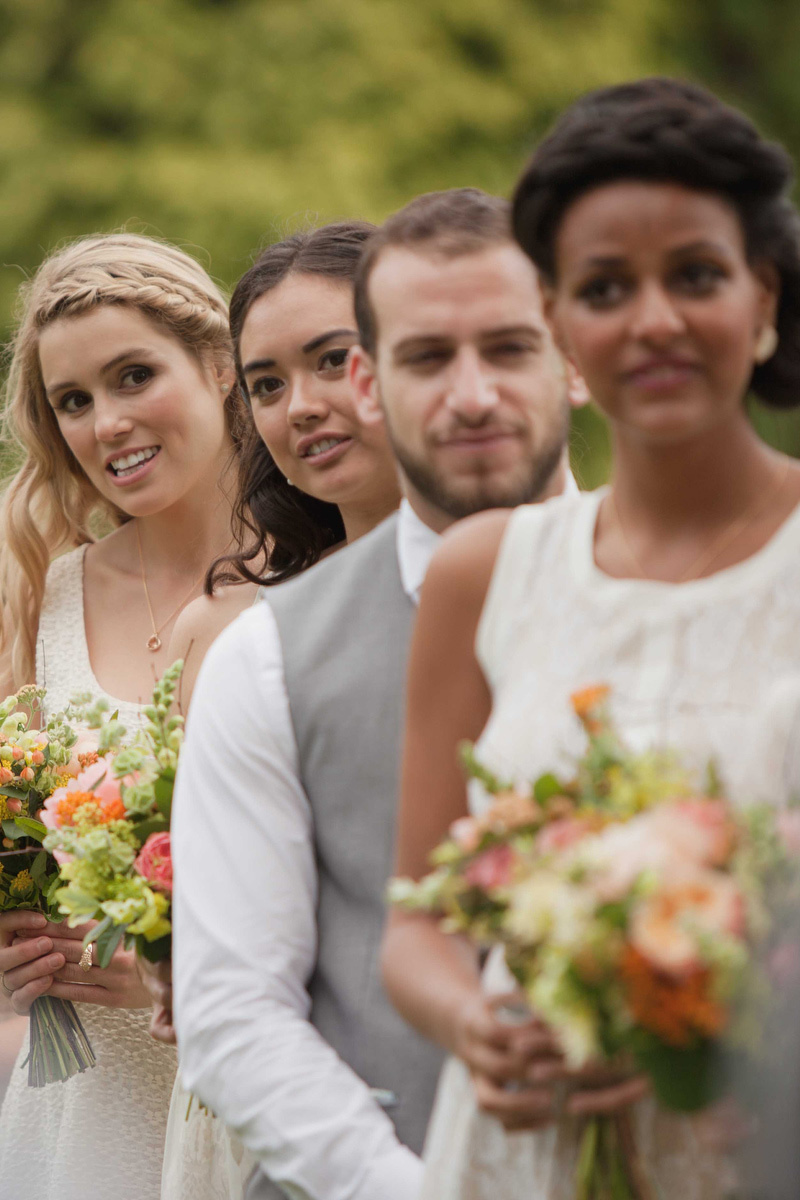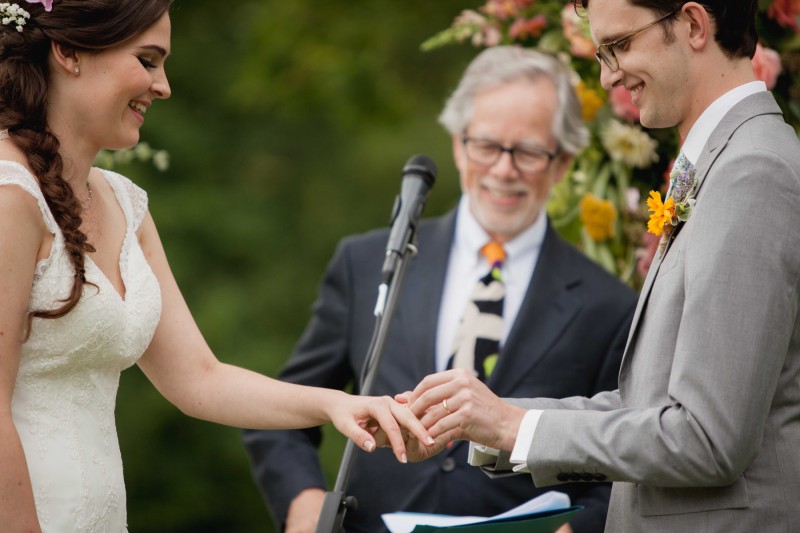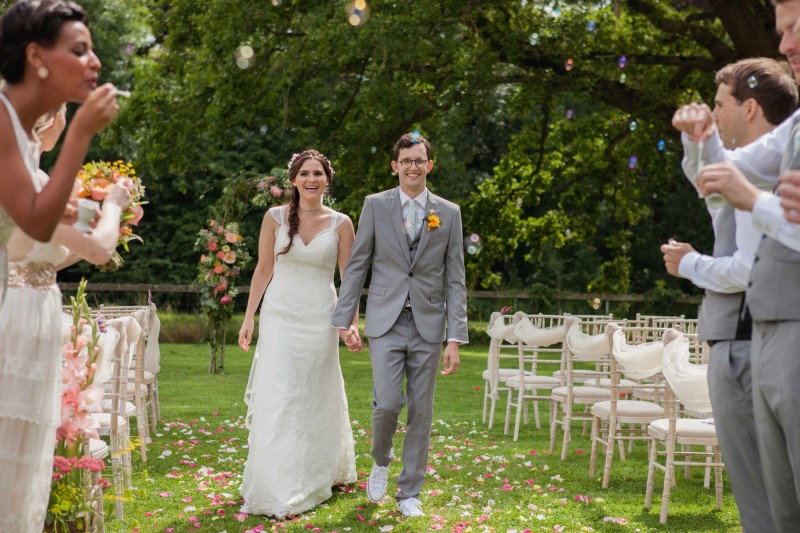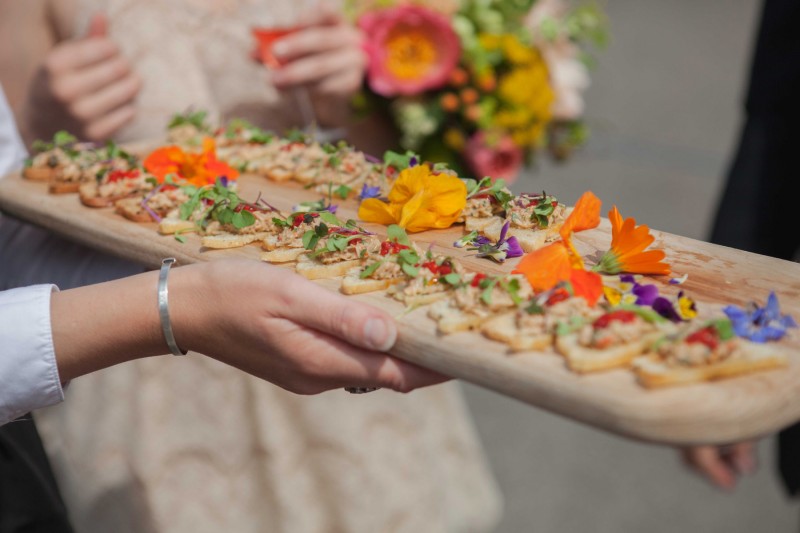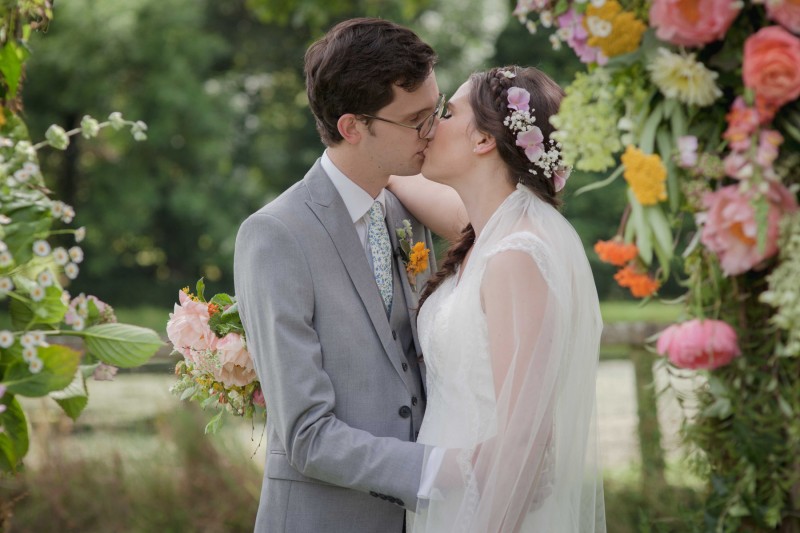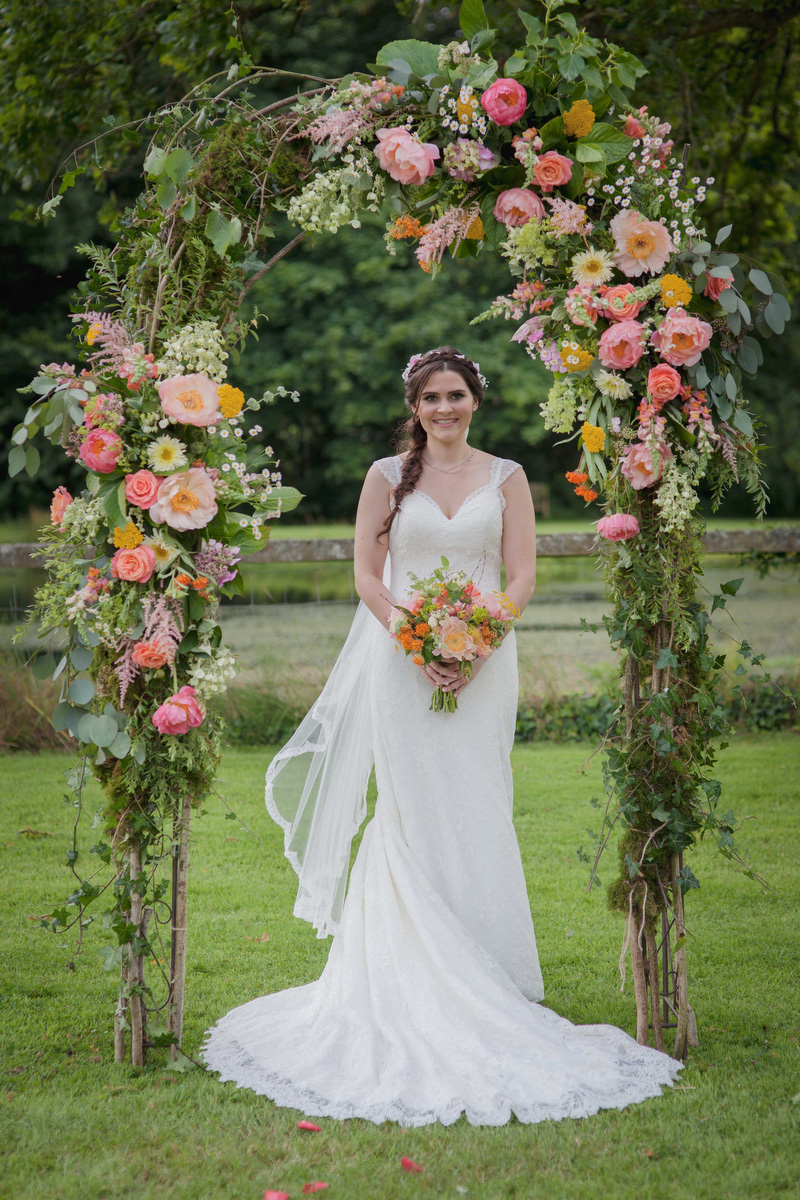 "With Ben, I can be my true, authentic, weird self," smiles the bride.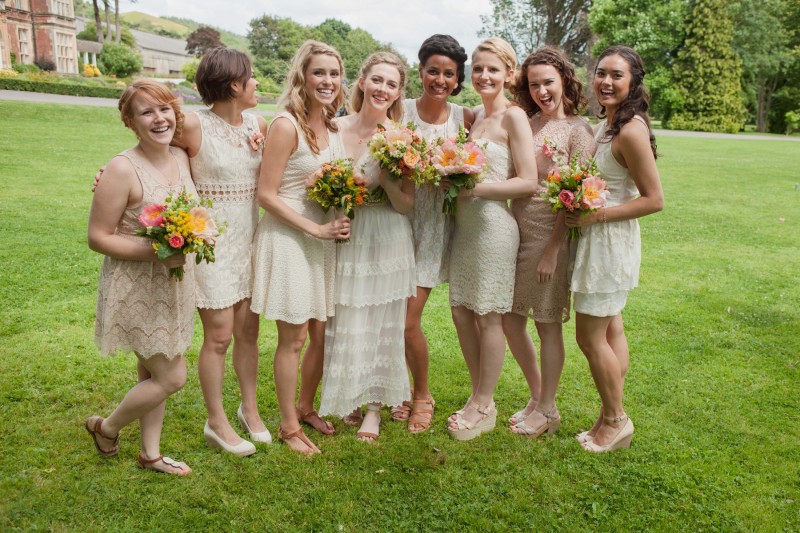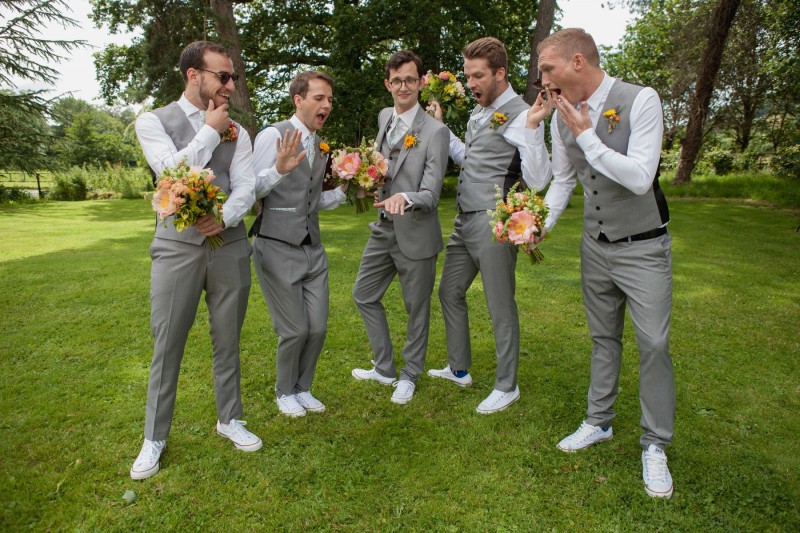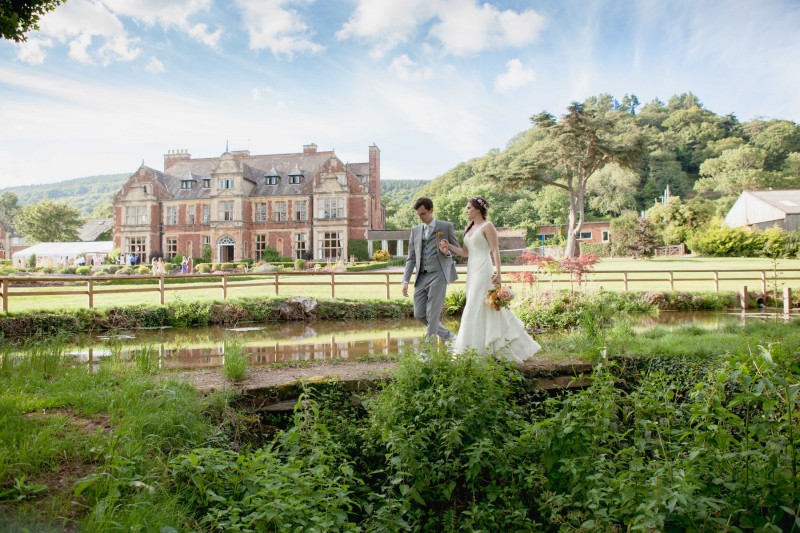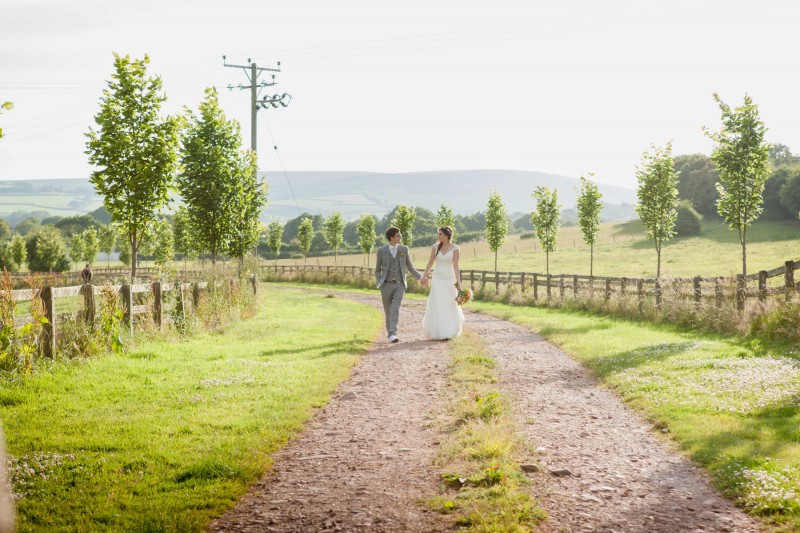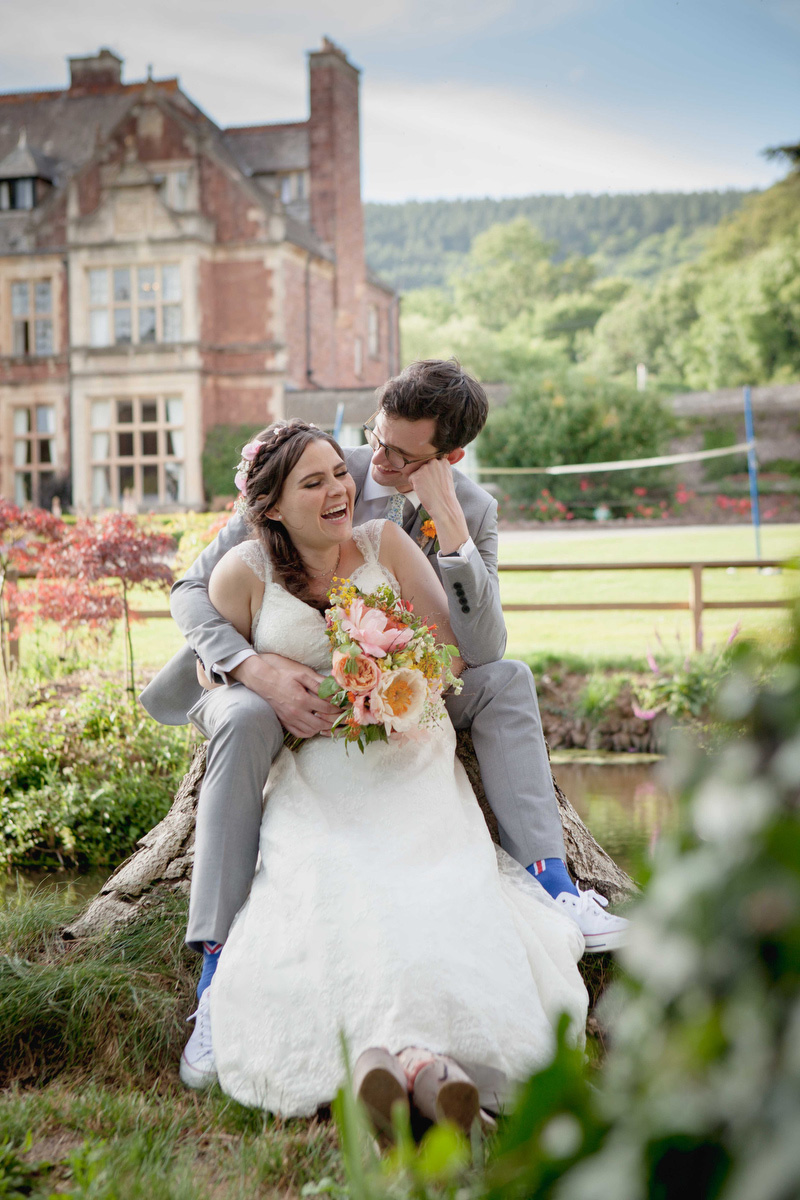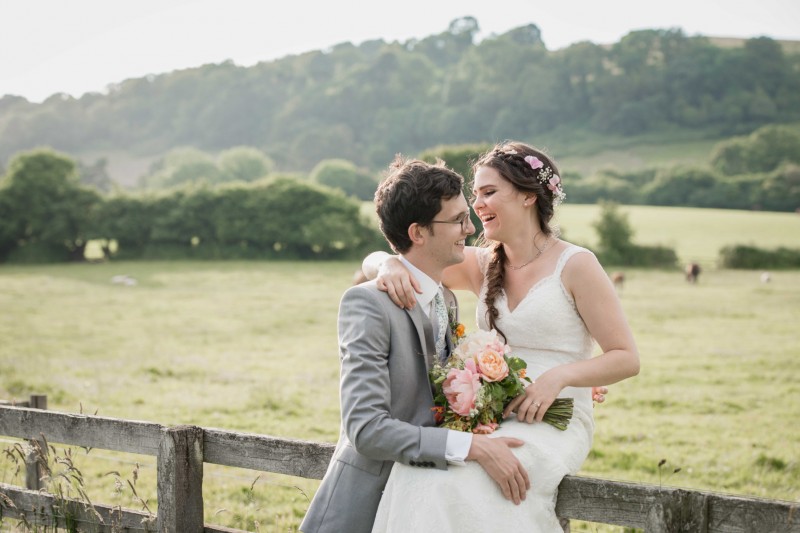 "We loved Linus' photography style," says Gaby. "He was a calming force and we never really noticed him being there, which was great!"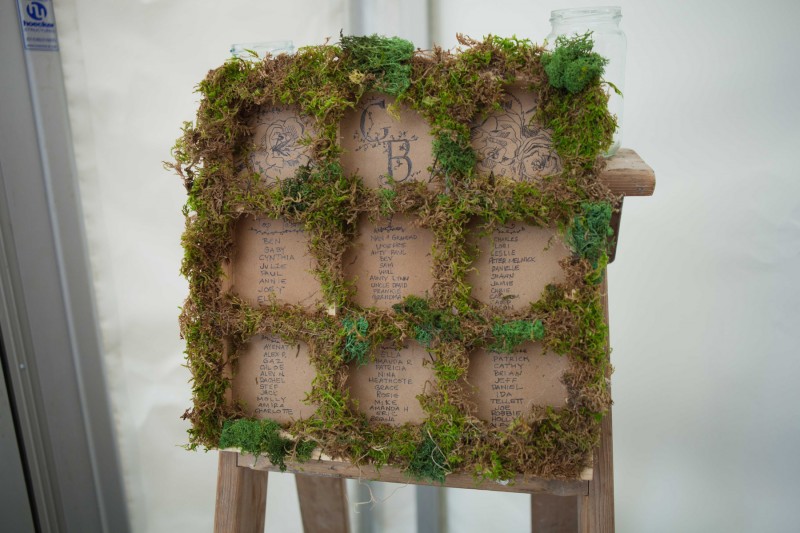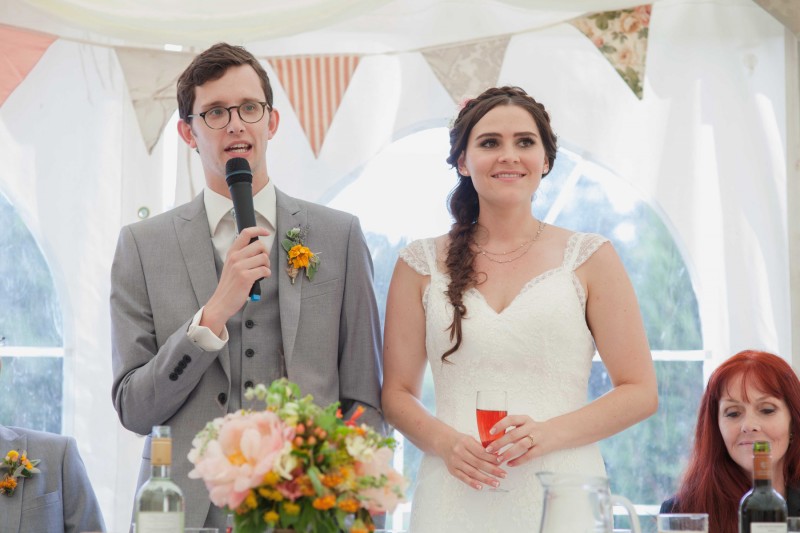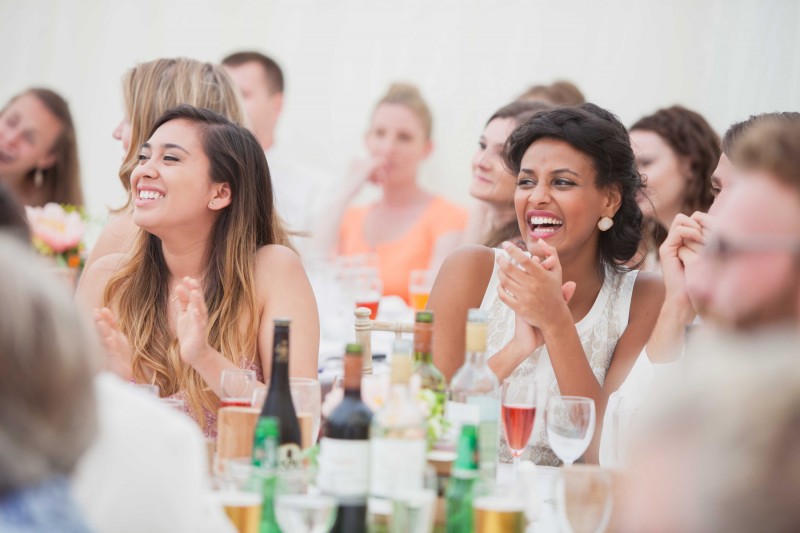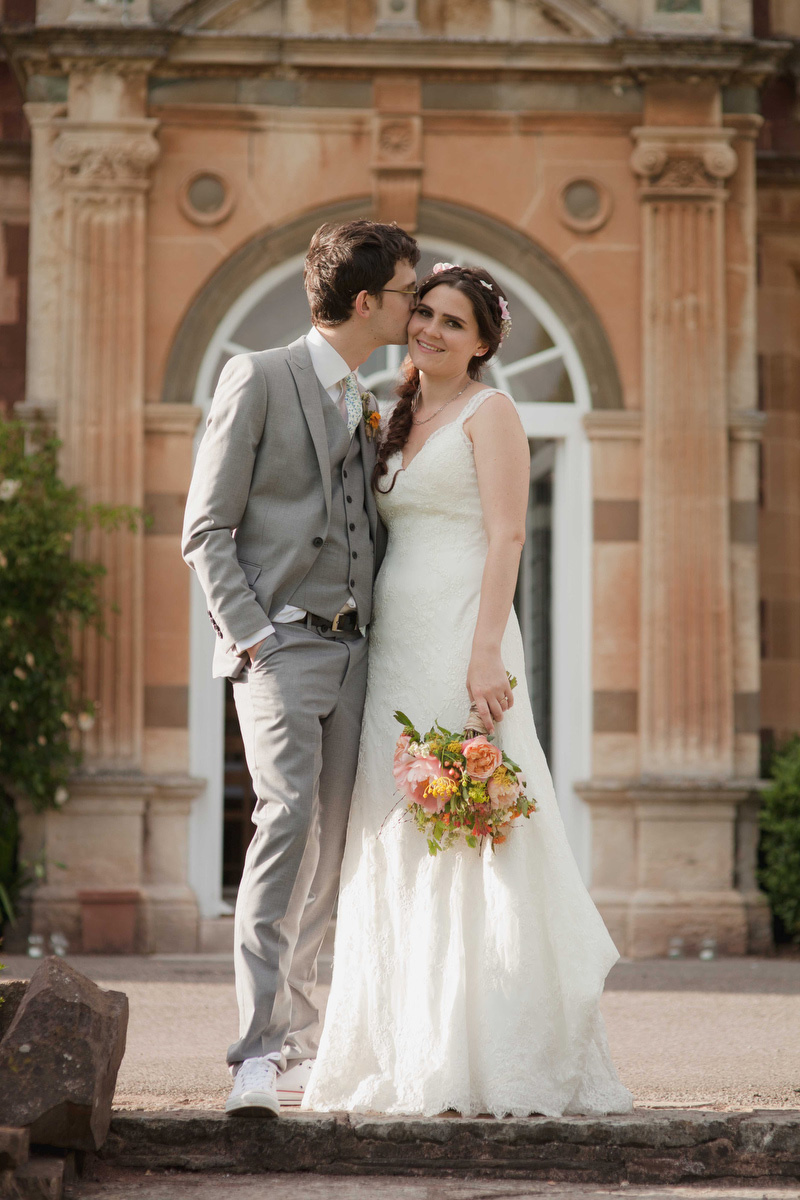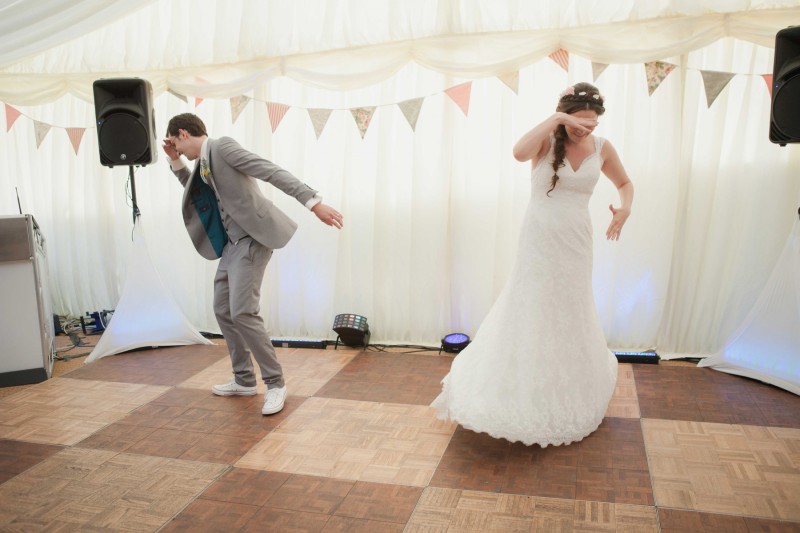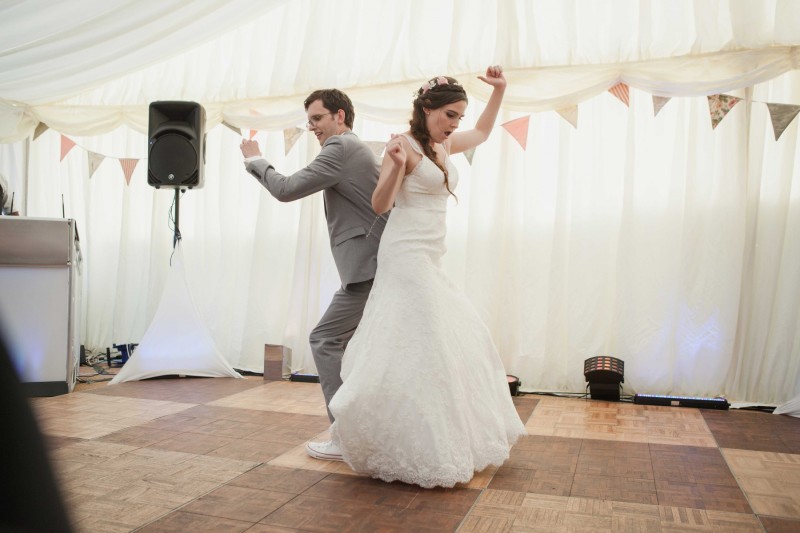 Video by Adam Nicholas Films.
Featured Suppliers:
Brides Accessories: Family jewellery / Brides Gown: Birnaum & Bullock, NYC / Brides Shoes: Madden Girl / Bridesmaids Dresses: Free People, Forever 21, ASOS / Cake: Sugar and Ice / Caterer: Lyme Bay Field Kitchen / Celebrant: Charles Bethel / Ceremony Music: Playlist / Entertainment: Hybrid Entertainment DJ / Flowers: Cottage Flowers / Gift Registry: Wanderable.com / Grooms Attire: Next Retail Ltd / Grooms Shoes: Converse / Groomsmen Attire: Next Retail Ltd / Groomsmen Shoes: Converse / Hair: Slap Artists / Honeymoon: Bora Bora / Lolly Buffet: The bridesmaids / Makeup: Slap Artists / Photobooth: Curious Fair / Photographer: Linus Moran Photography / Rings: Bario Neal / Venue: Knowle Manor / Venue Decor: DIY / Videographer: Adam Nicholas / Wedding Night Venue: Knowle Manor