Often you hear couples saying they wish they could relive their wedding all over again.
Well, 34-year-old Amy and 36-year-old Ned had that chance — sort of. They decided early on to celebrate two wedding days: a formal ceremony with close loved ones and a more relaxed farm wedding with 200 people. The big party was on July 29, 2018 in Somerset. "The easier decision was that we wanted our informal ceremony at the family farm," says the bride. "We were looking for a place we could have a celebration where we could have an open bar and people could camp for free."
When planning the day, Amy says the couple "broke every rule there is" when it came to budgeting. "We tried to have a system, but spreadsheets are really not our strong point," she laughs. "There are a lot of expenses with having a ceremony on the family farm that you wouldn't get with a professional venue, like toilets, generators, tables and chairs, and even laying a chalk floor in the main barn."
Amy says they were very lucky everyone pitched in to help. "Without the kindness of our friends and family, our wedding would have been a lot more expensive."
Photos courtesy of Andrew George Photography.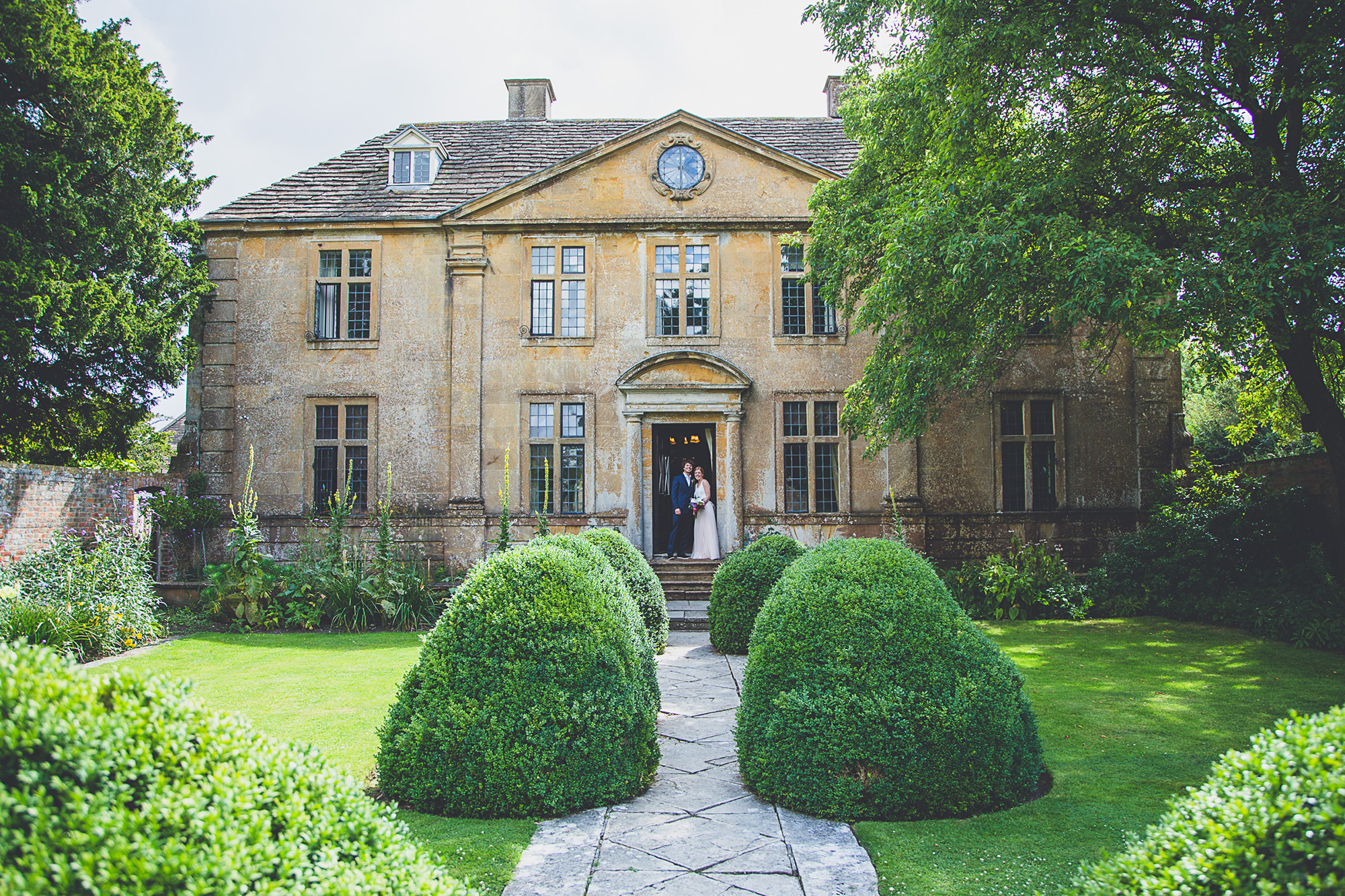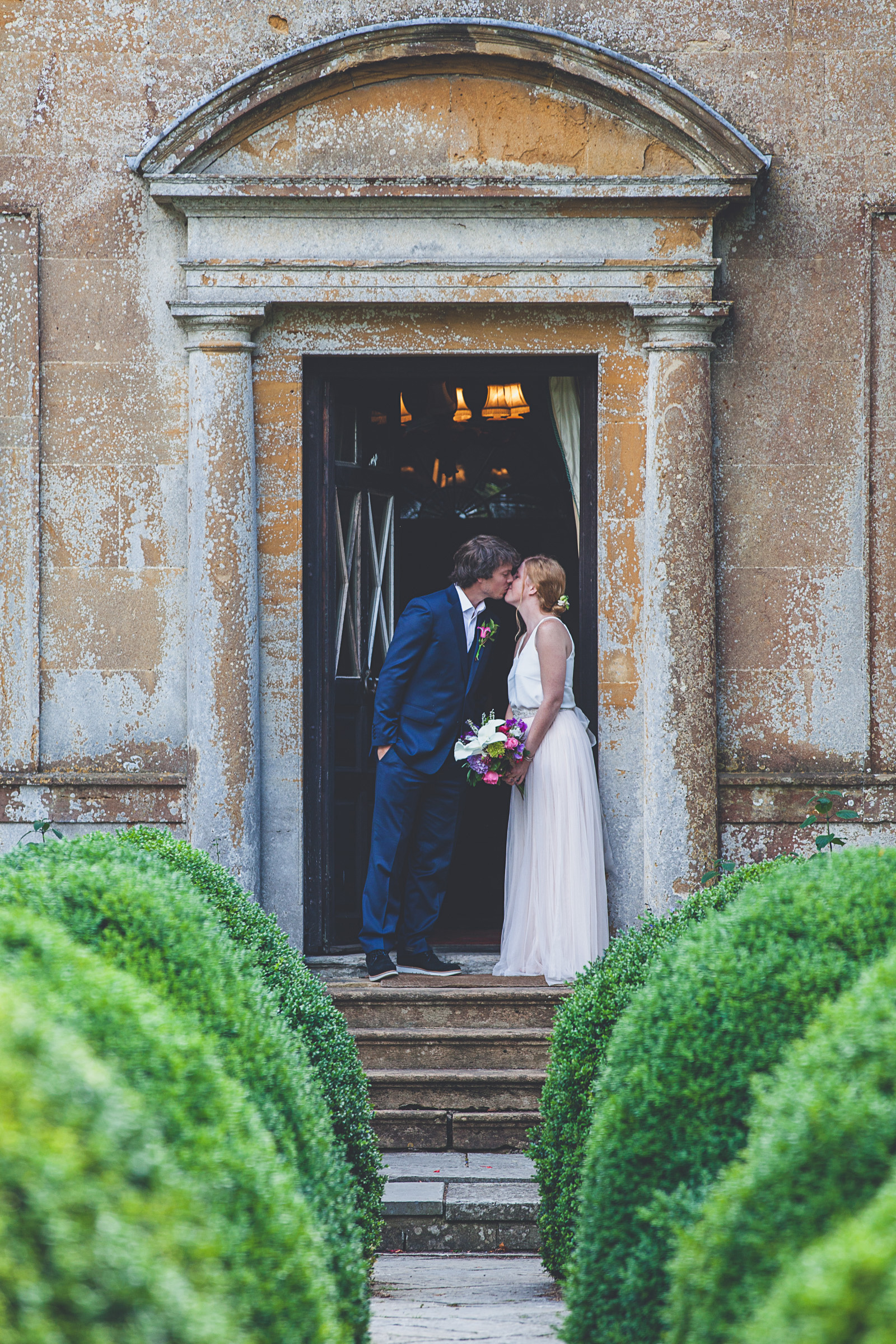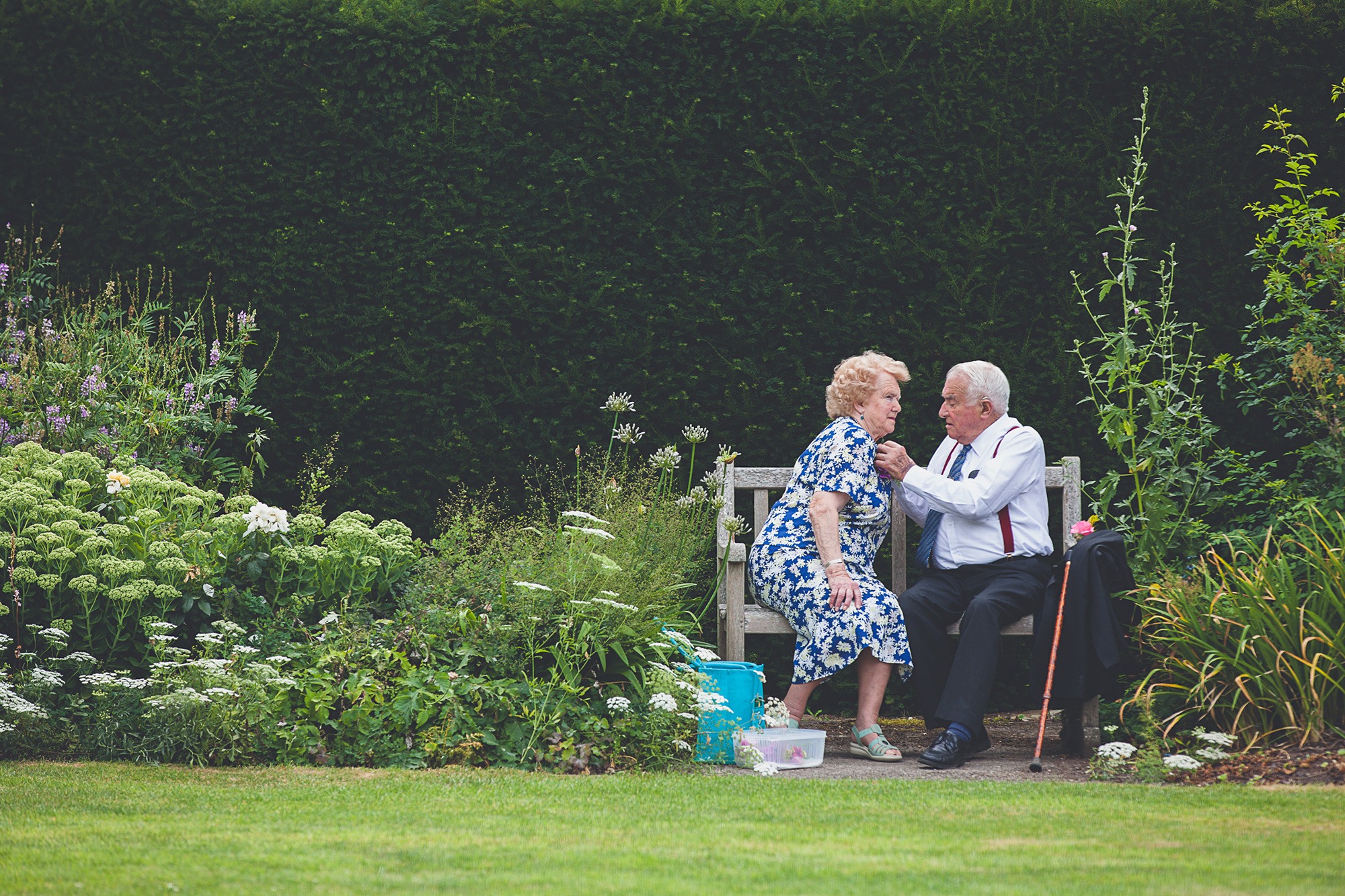 "Don't spend time on the day worrying about perfect photos or staged group shots," is Amy's advice for other couples. "Enjoy every moment, and trust the photographer to capture those moments that can't be staged."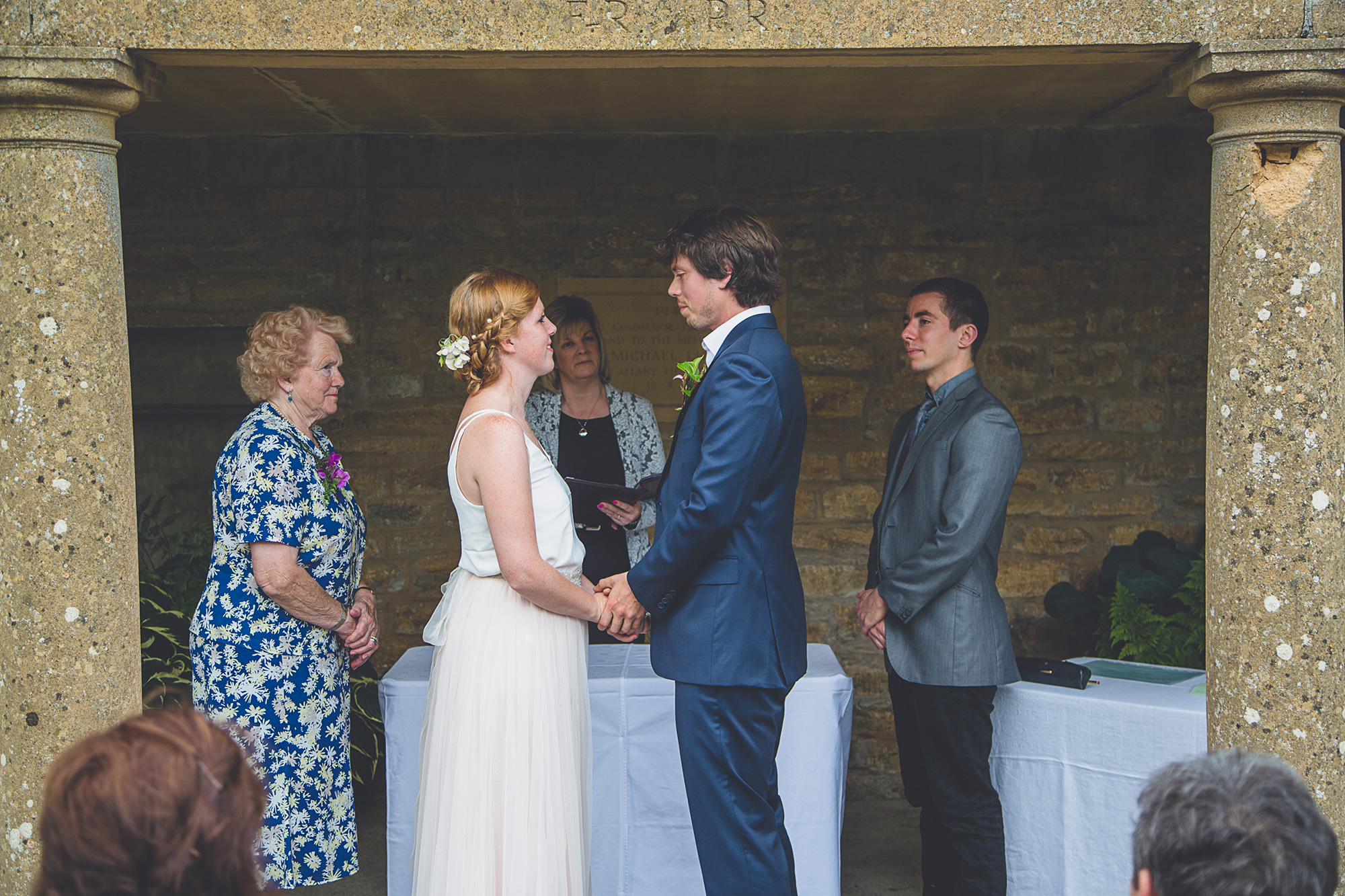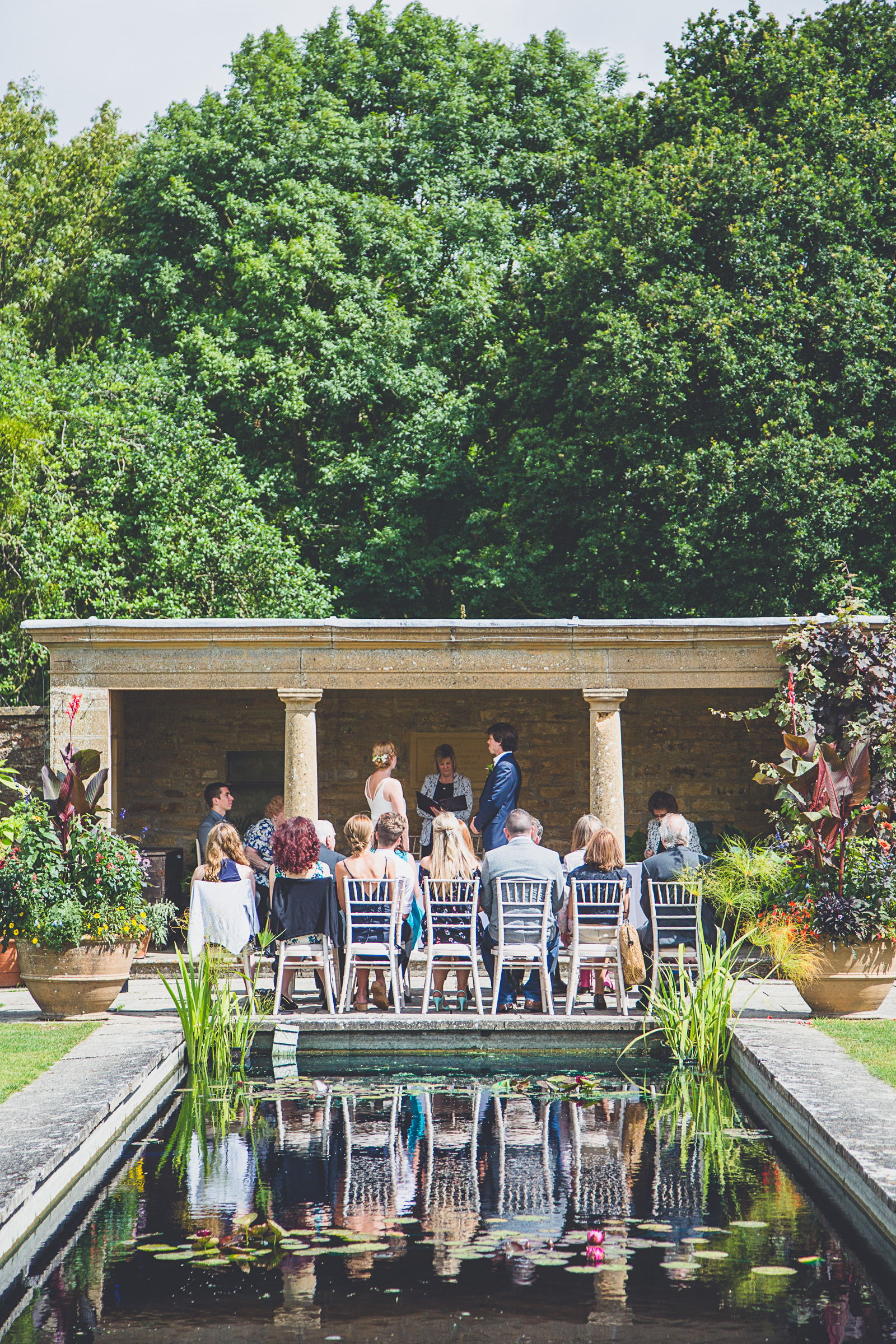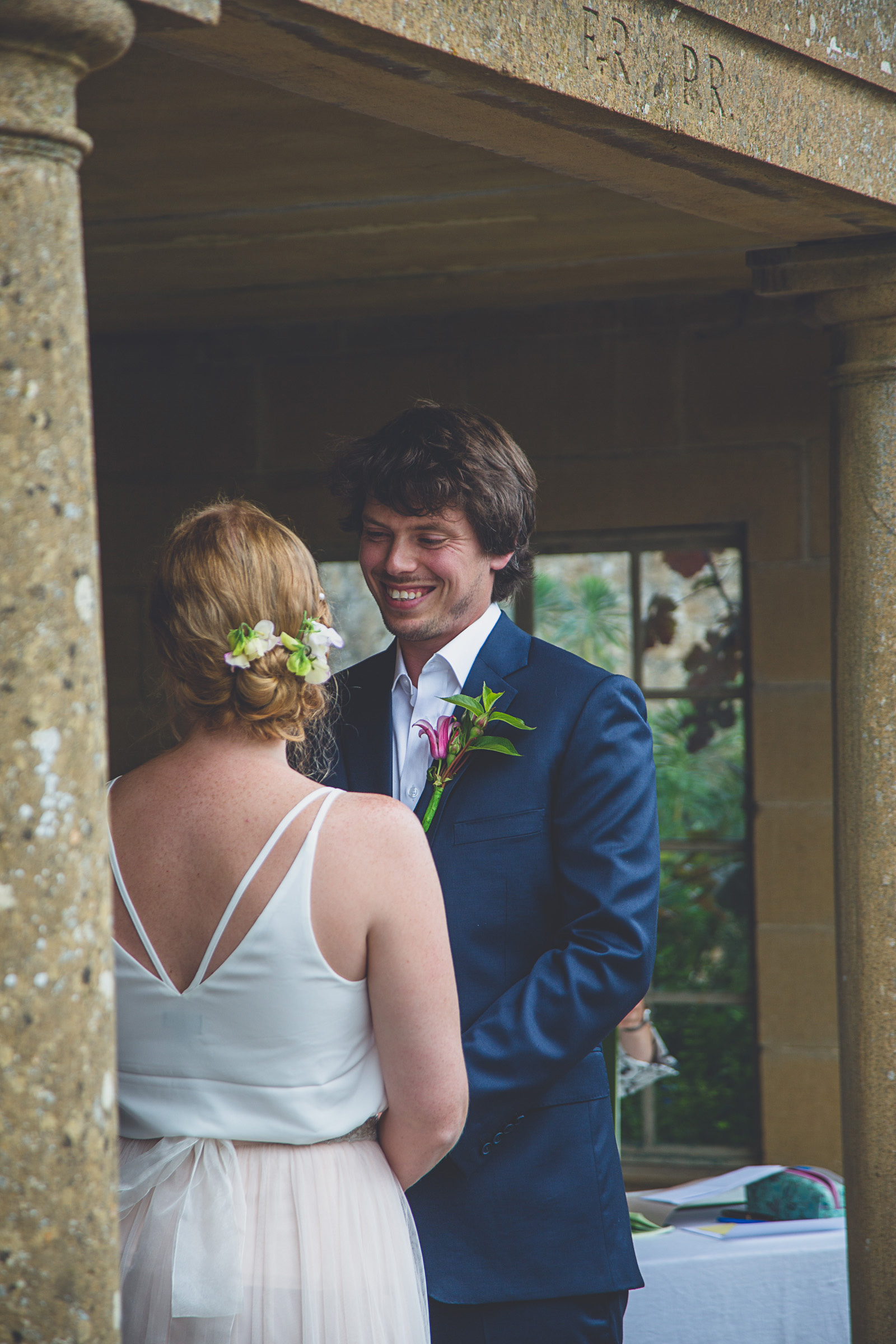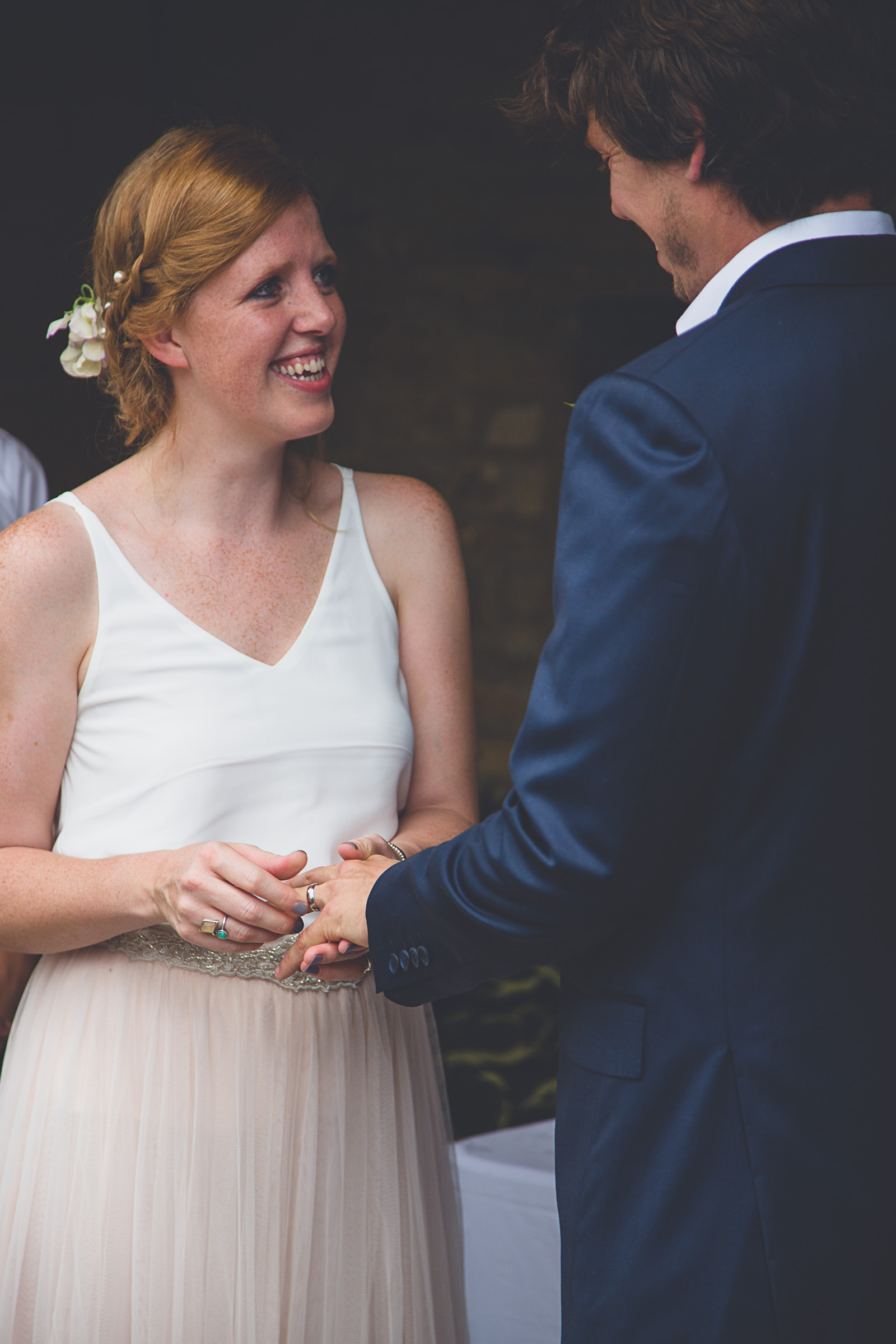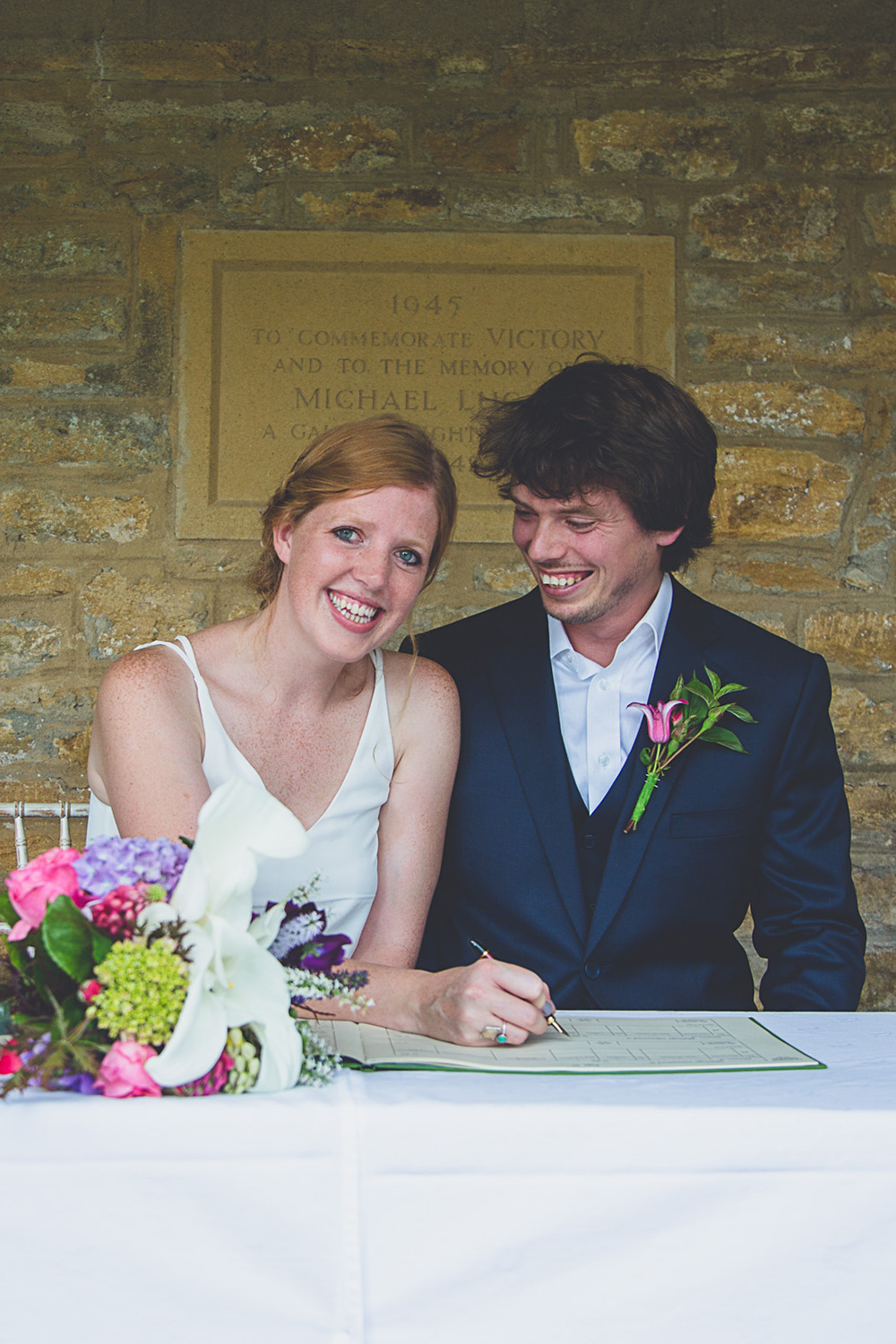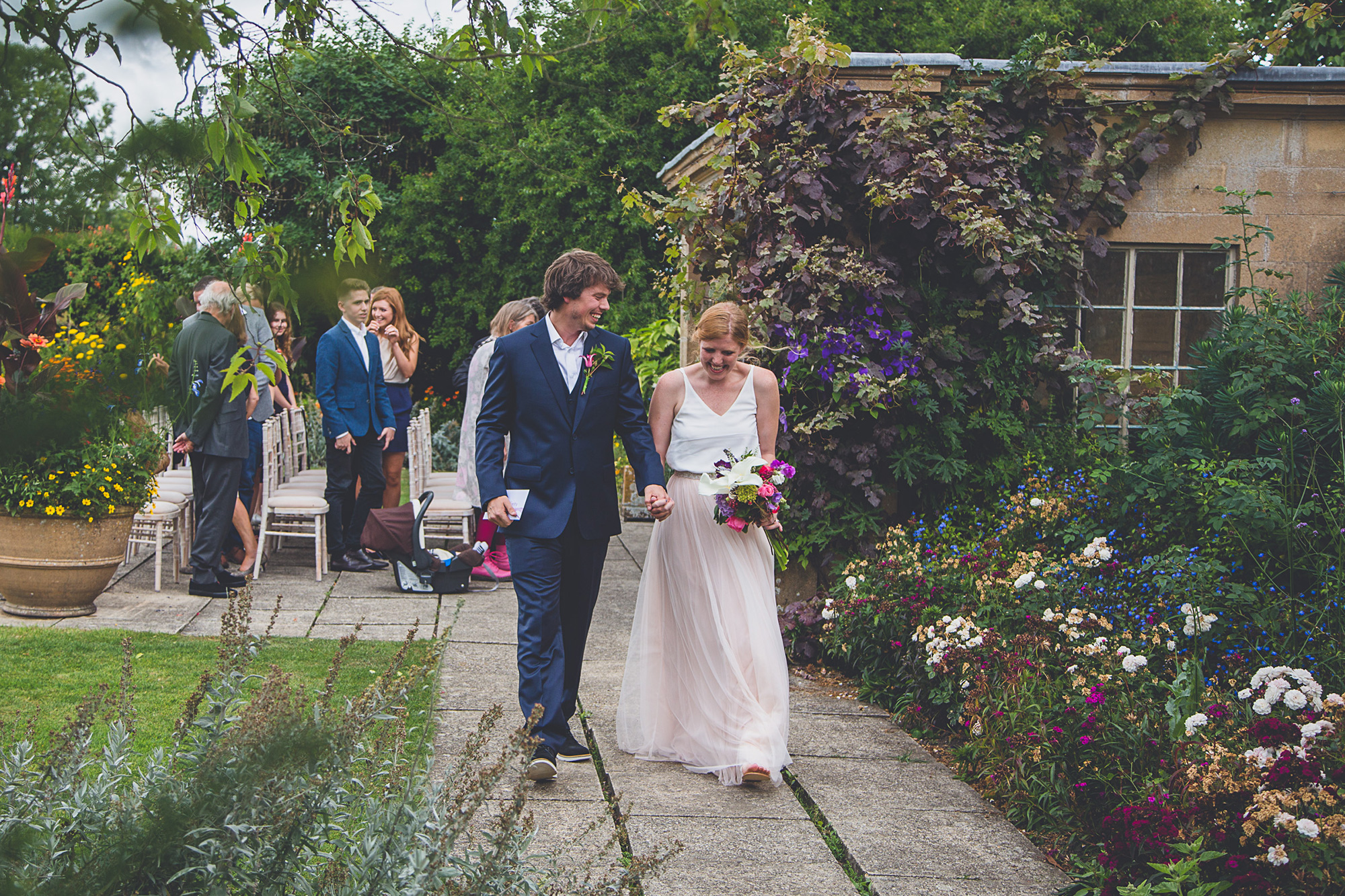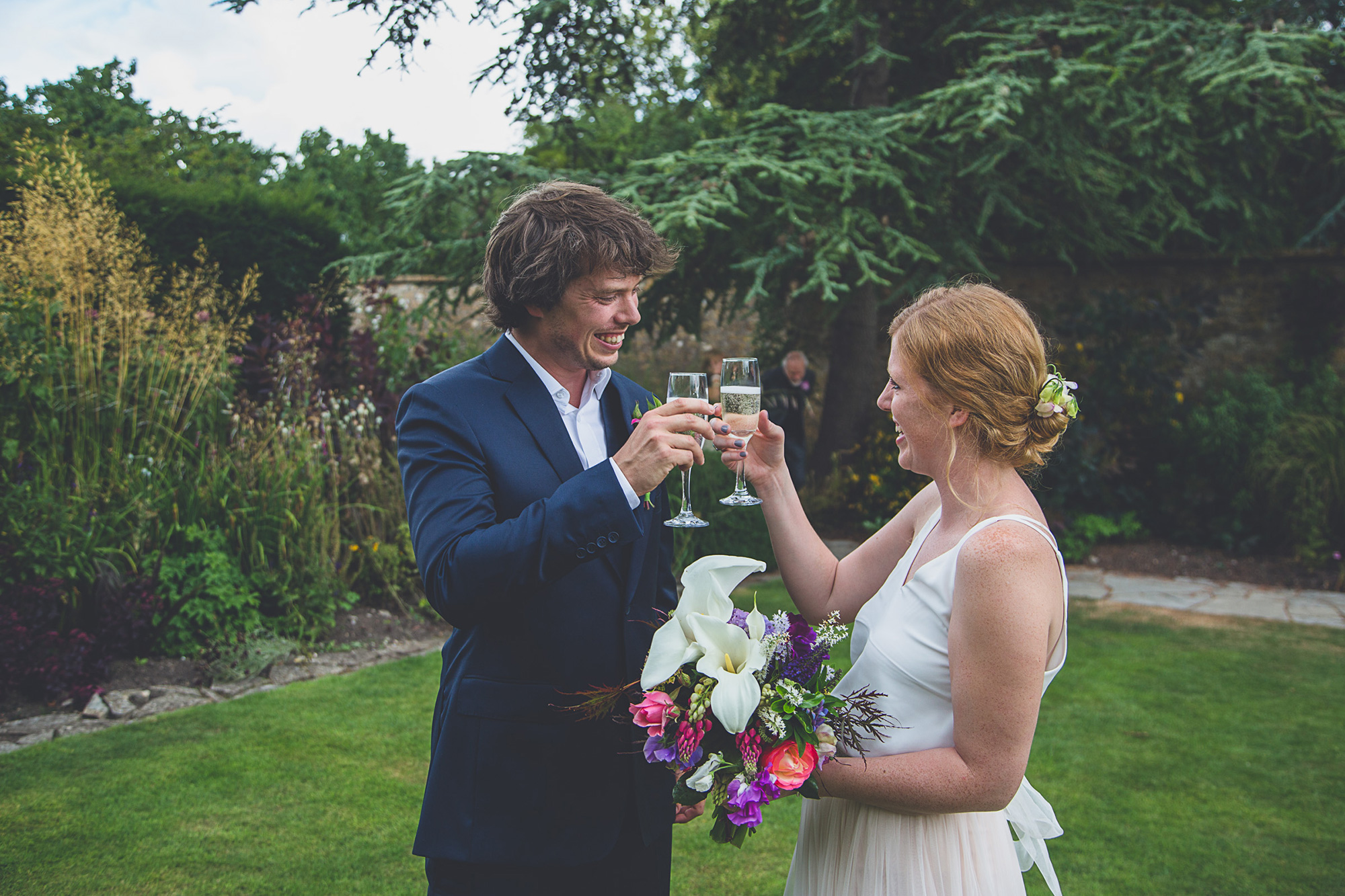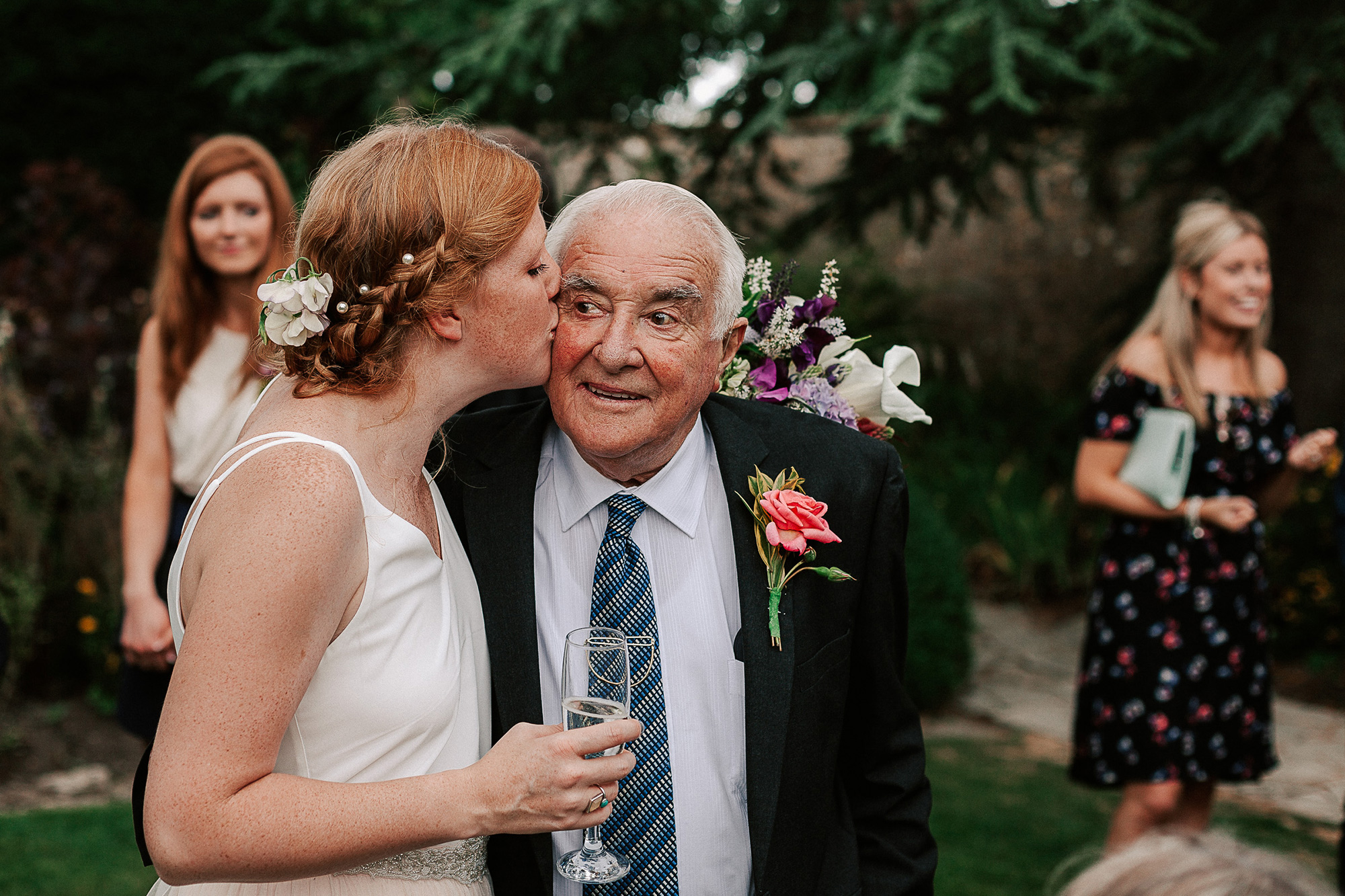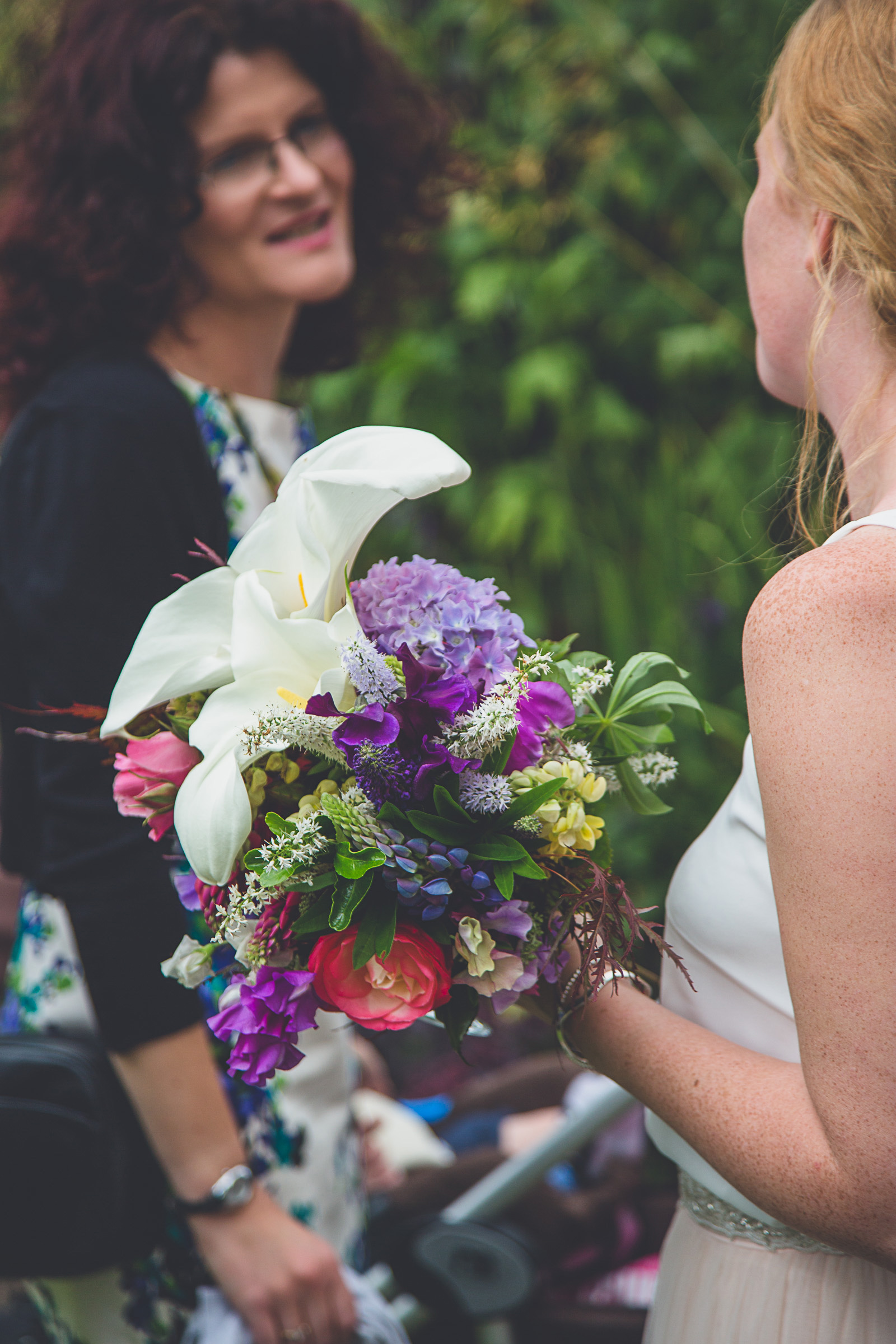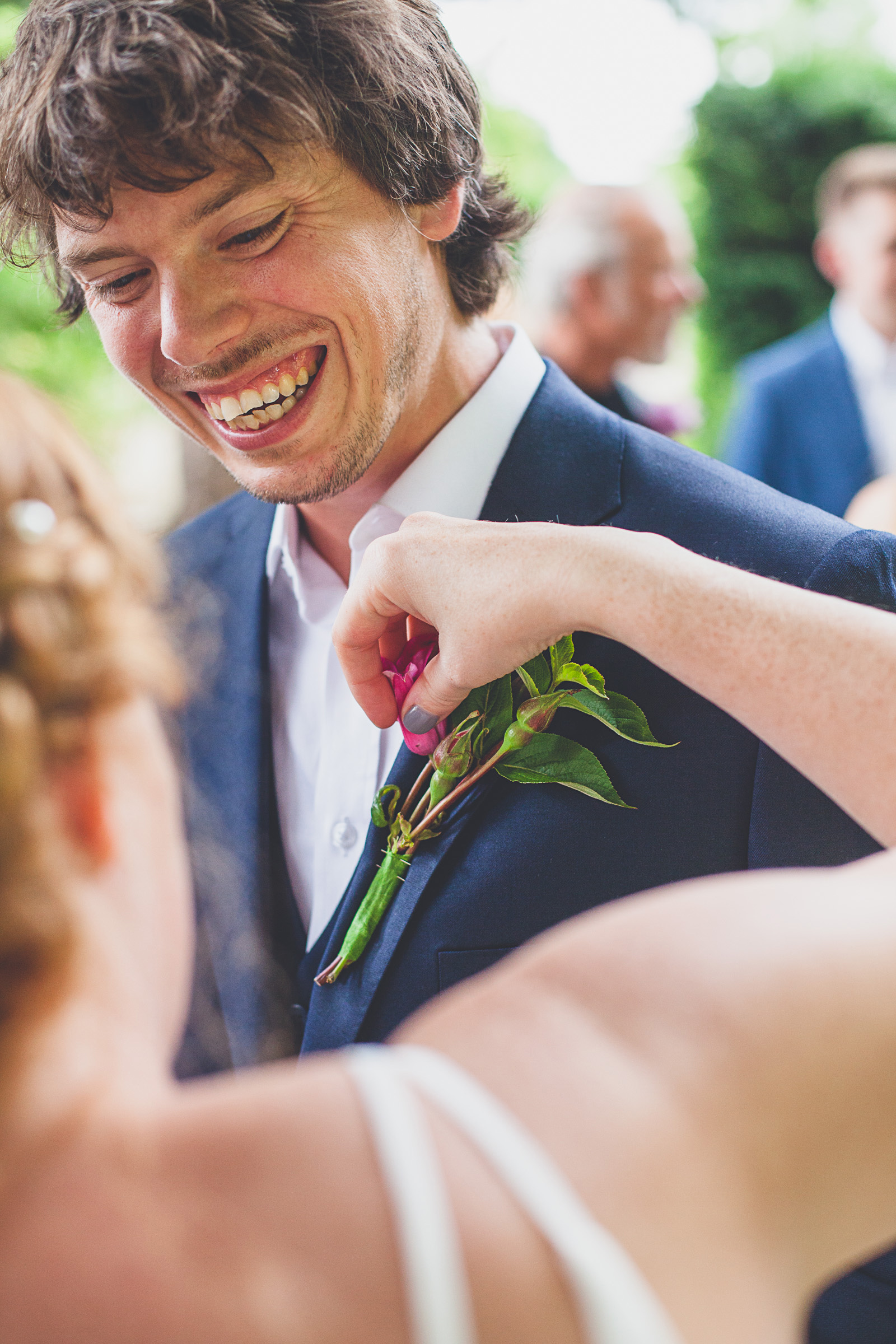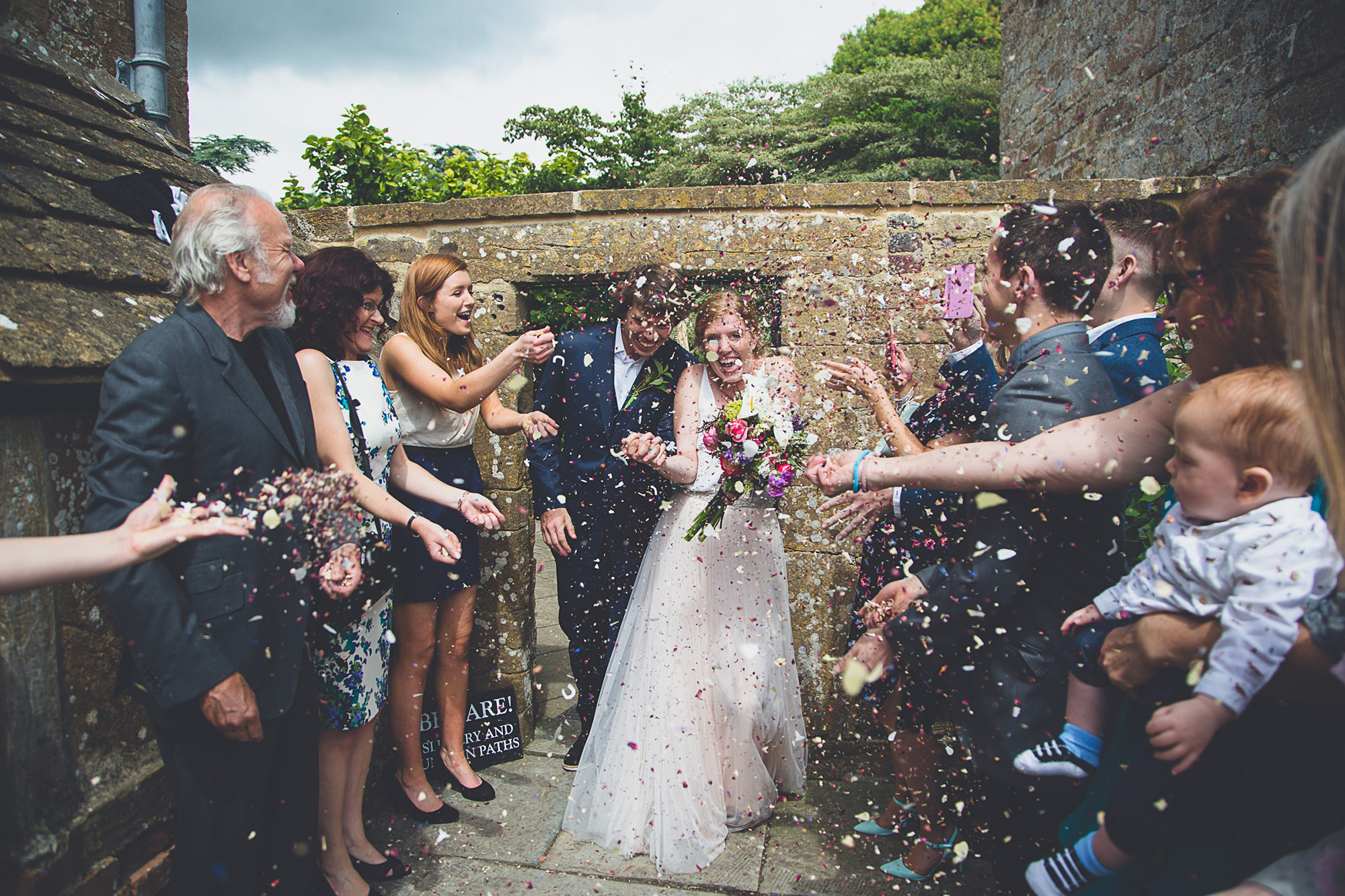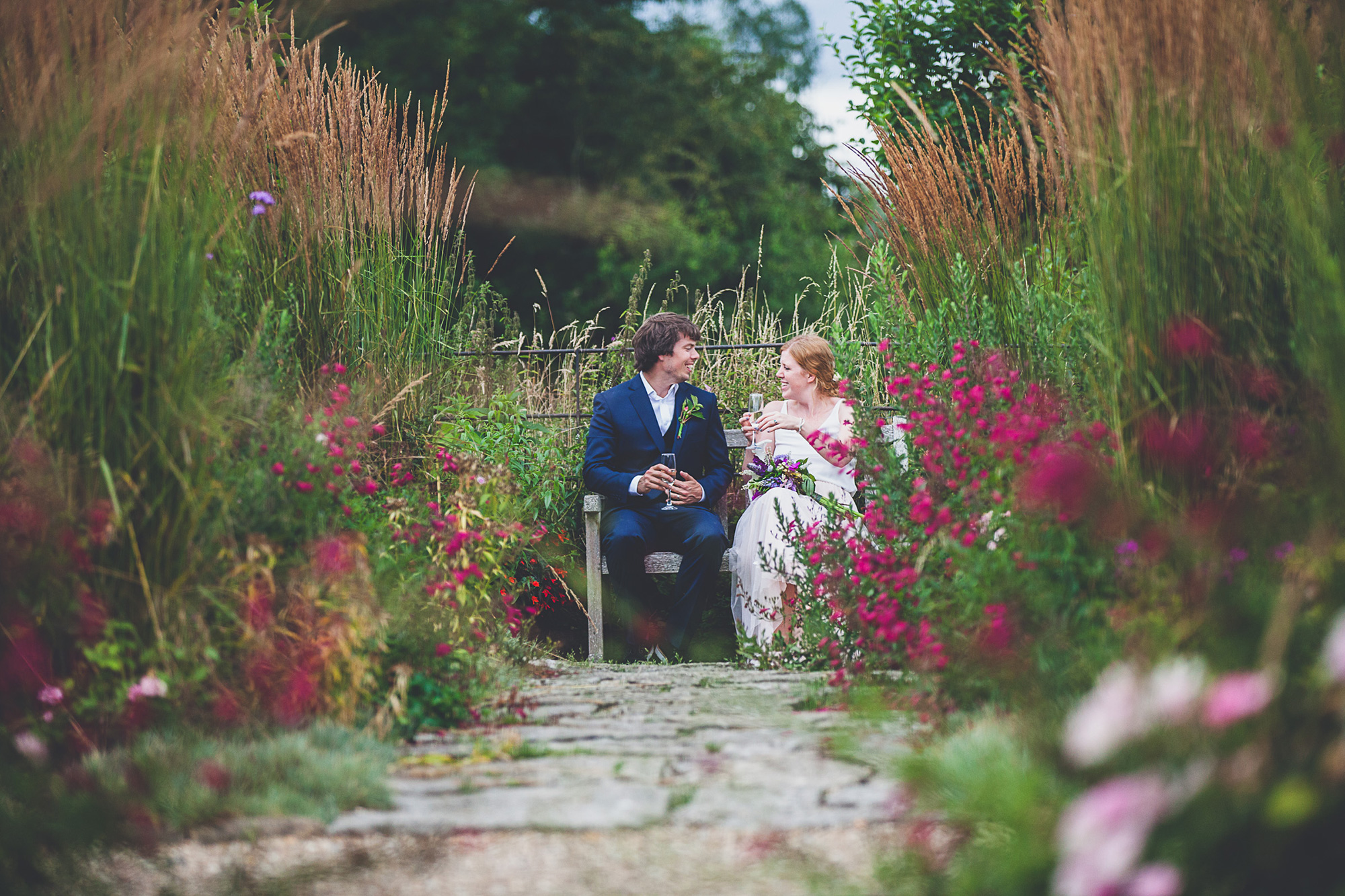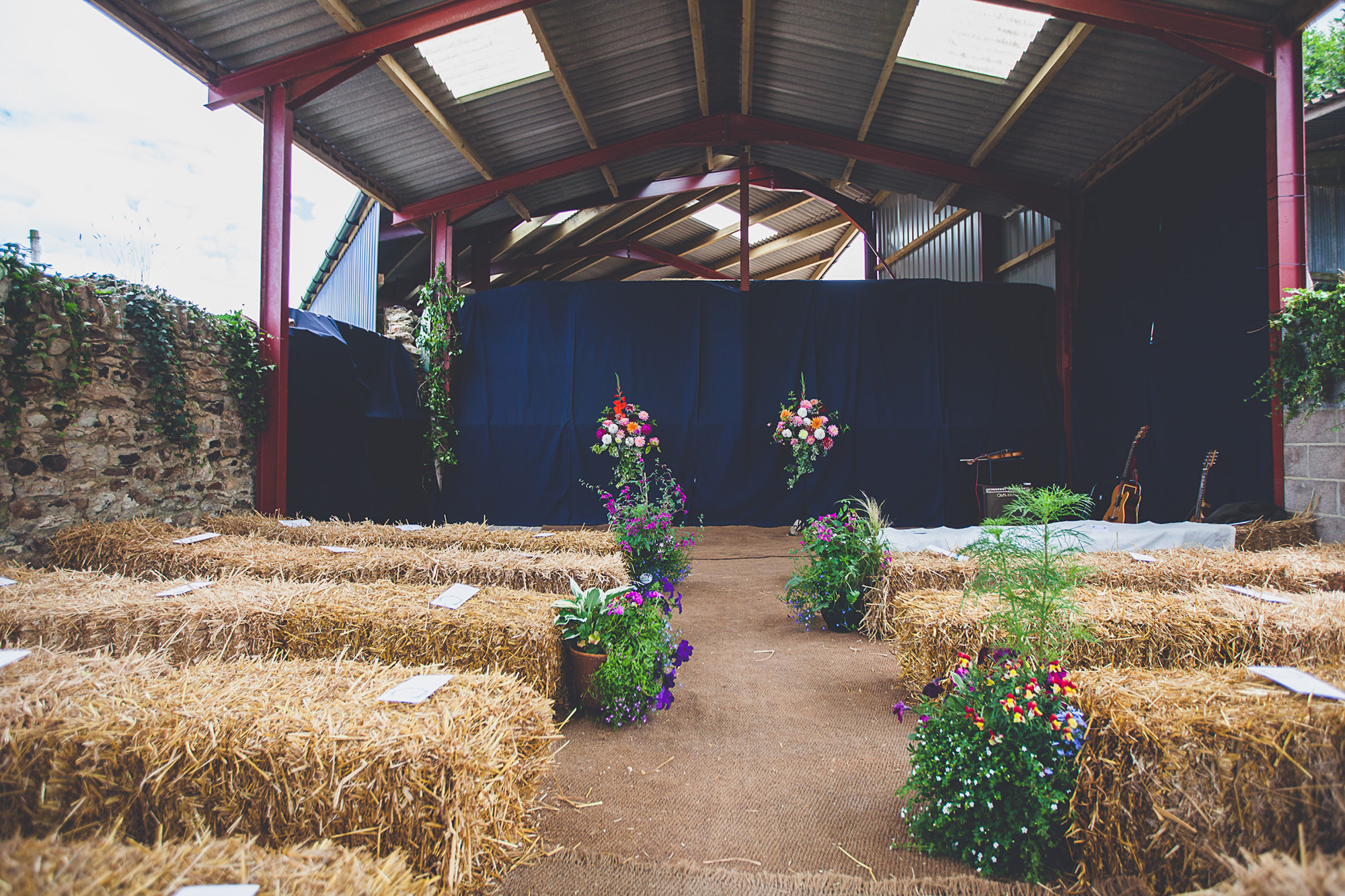 "The farm has been in the family for many, many years, and once we made the decision we just knew it was the right one. It felt like coming home," smiles the bride.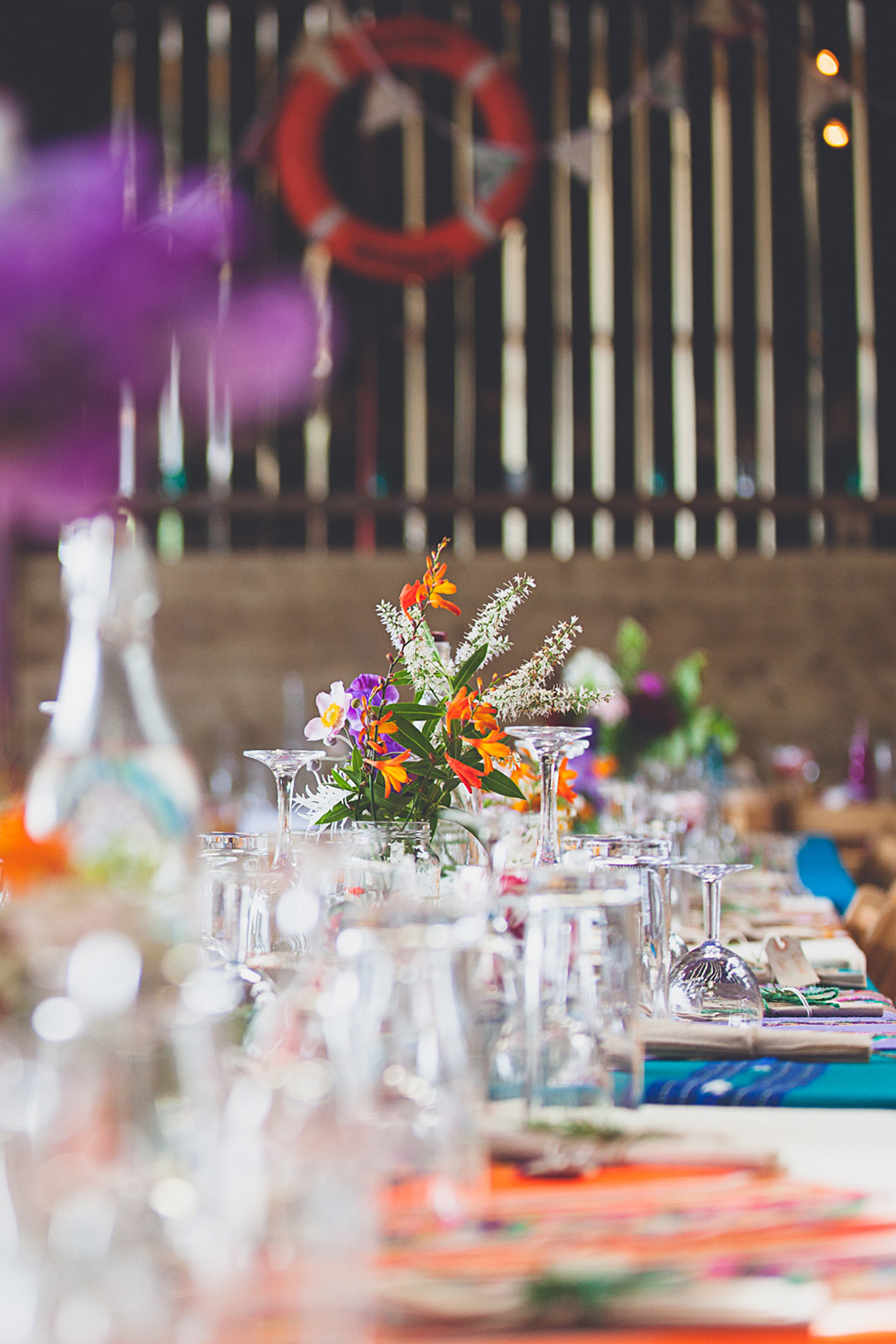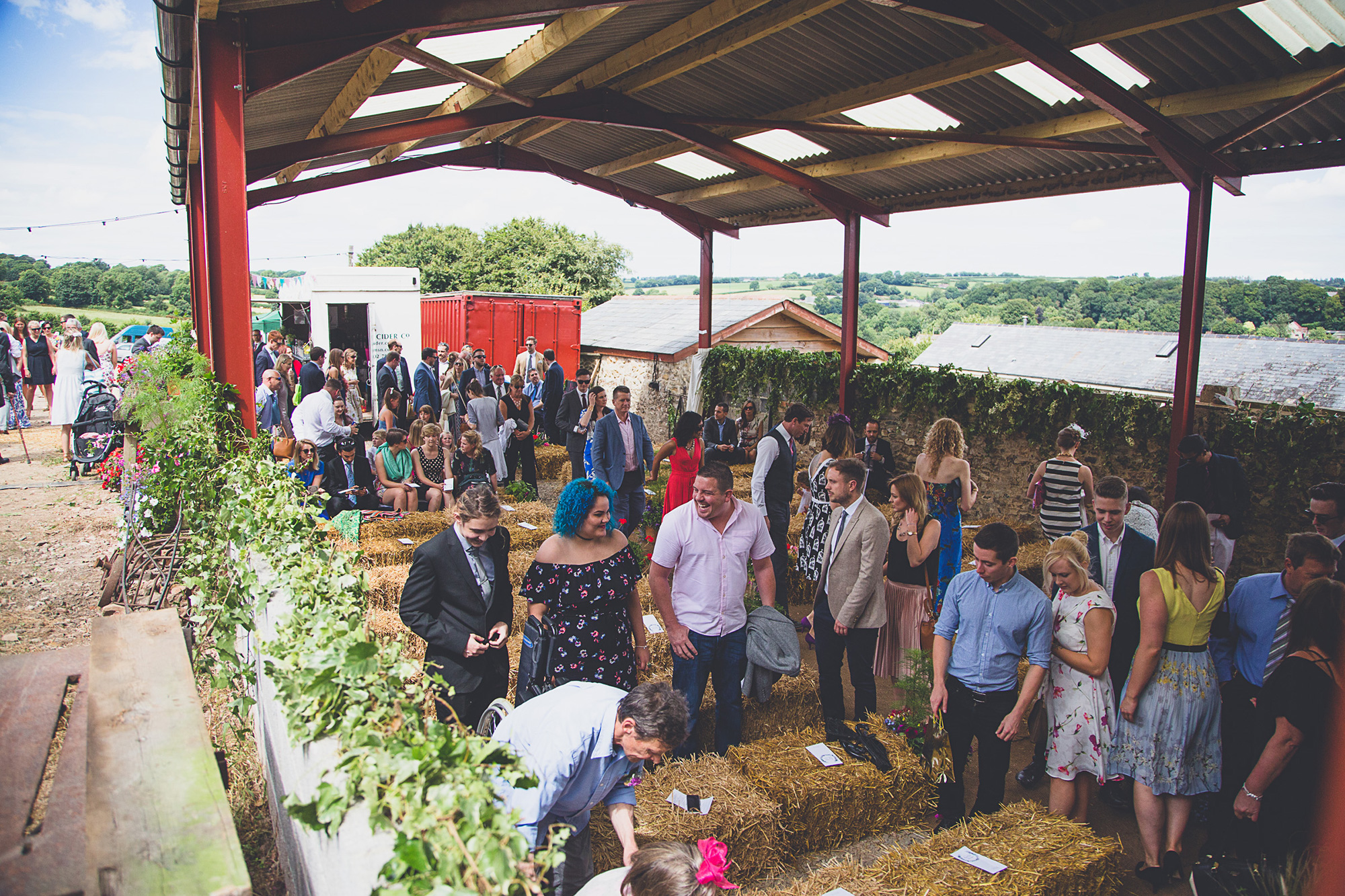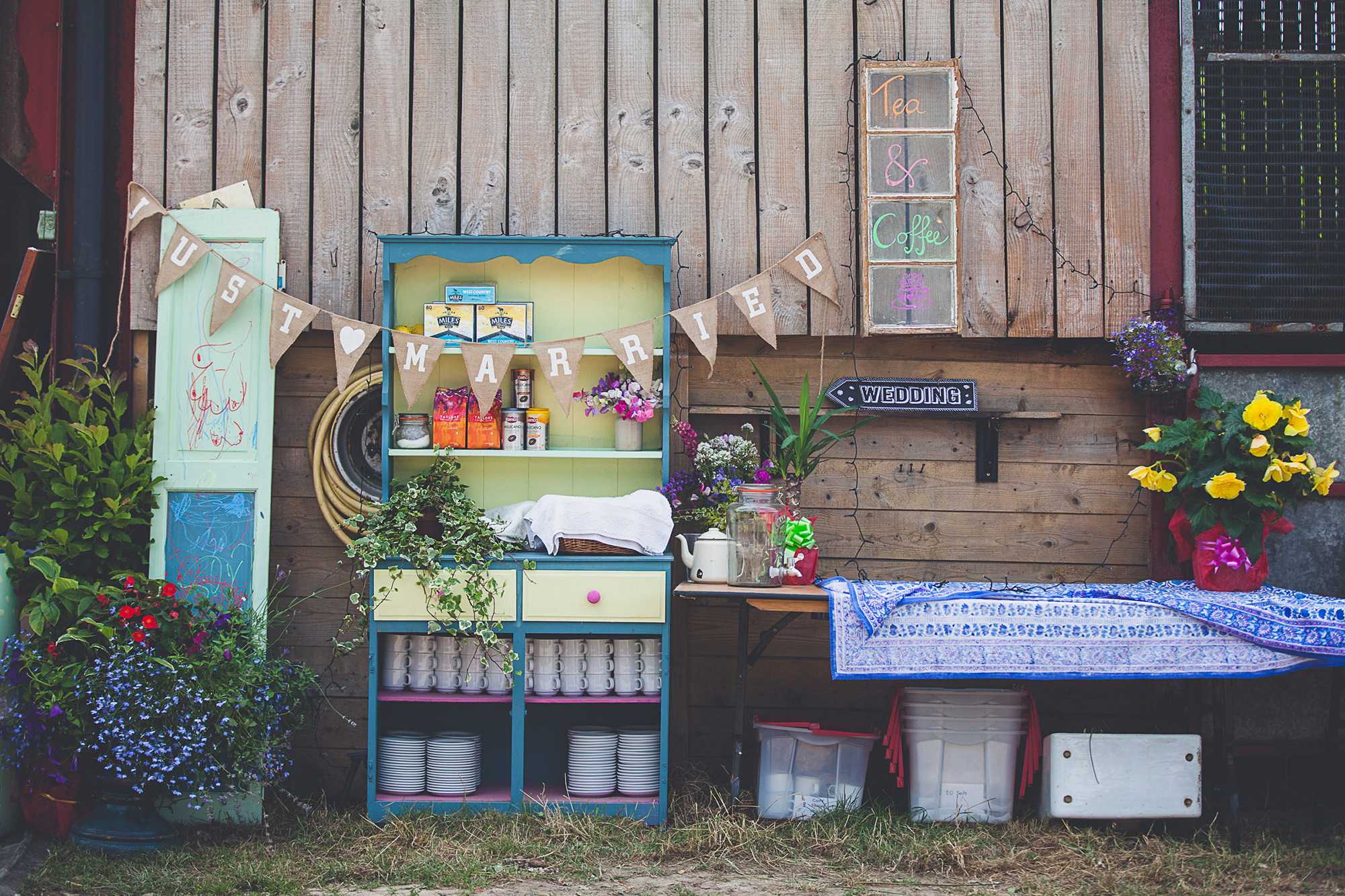 "I think it is fair to say we went for a clash of colours rather than a theme," describes Amy. "Peruvian style is bright, contrasting colours, and we used Peruvian blankets as our table cloths, which were brilliant."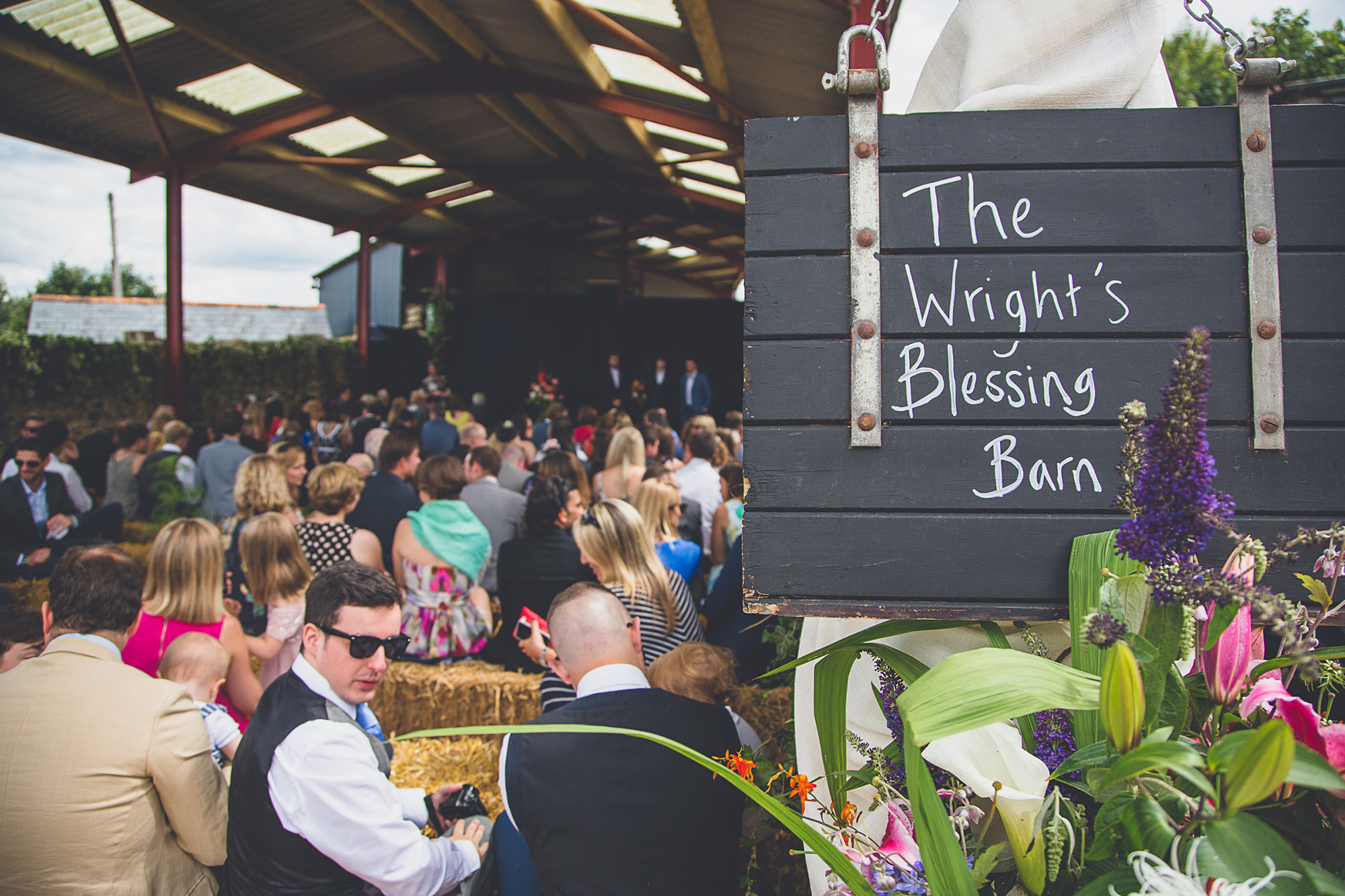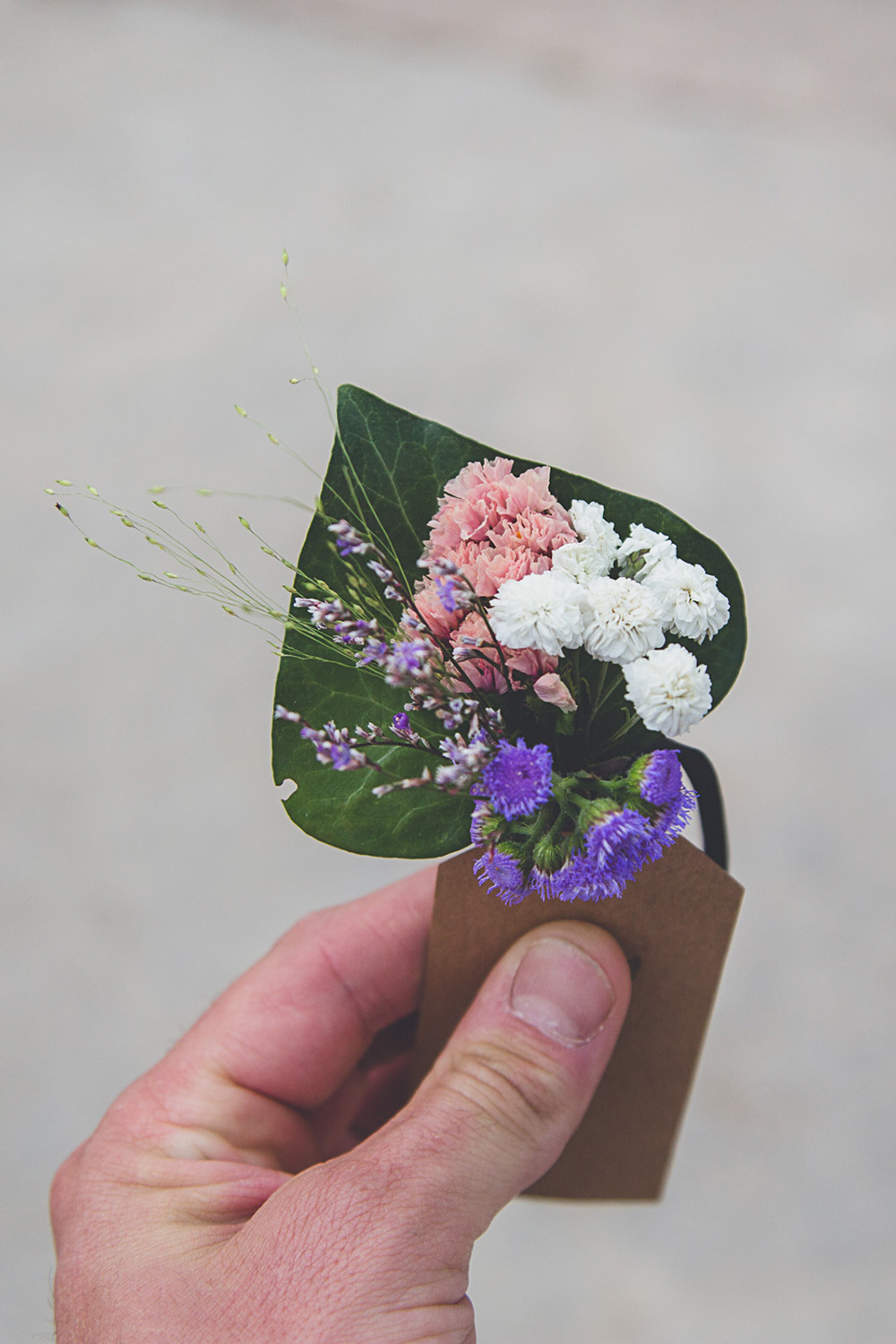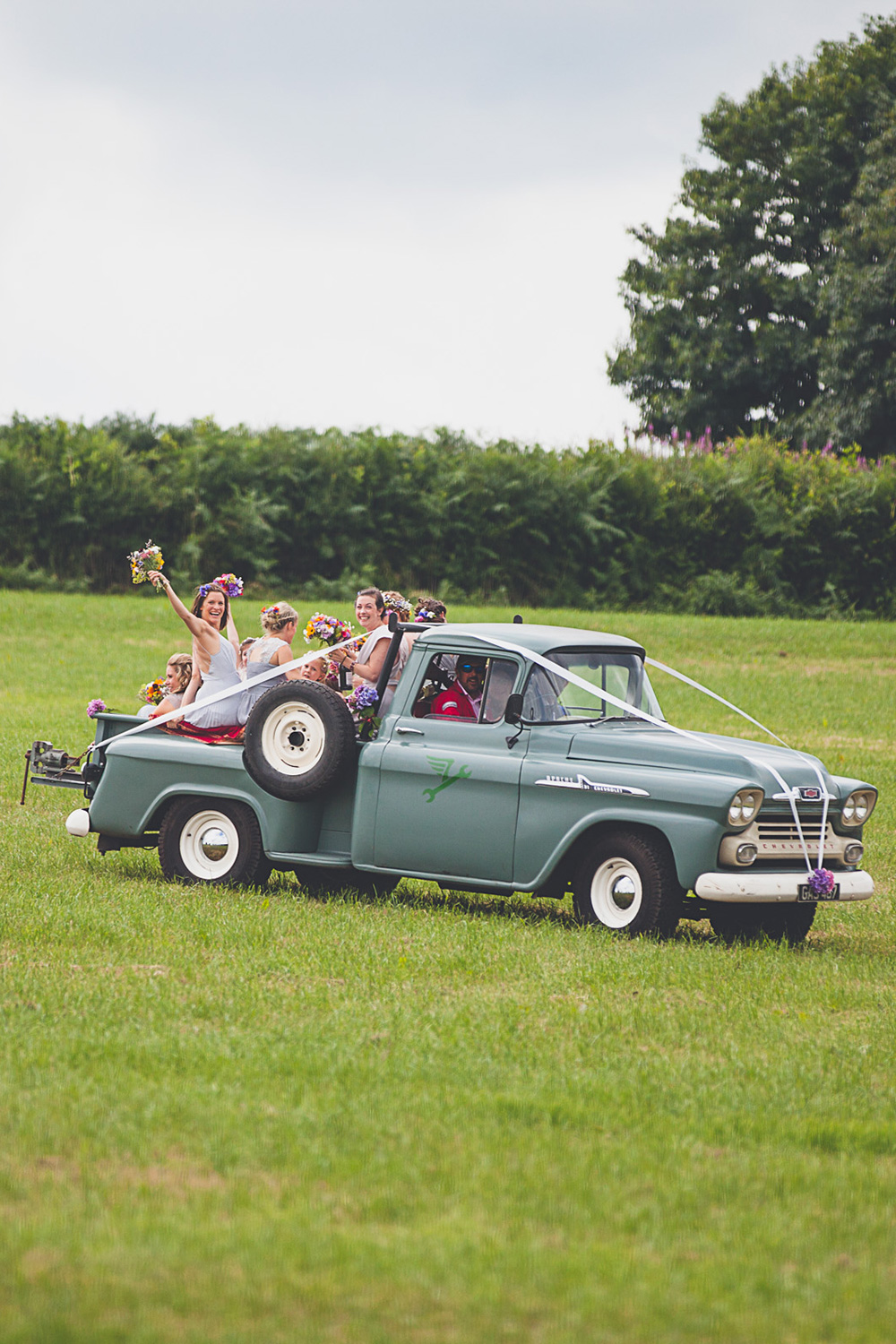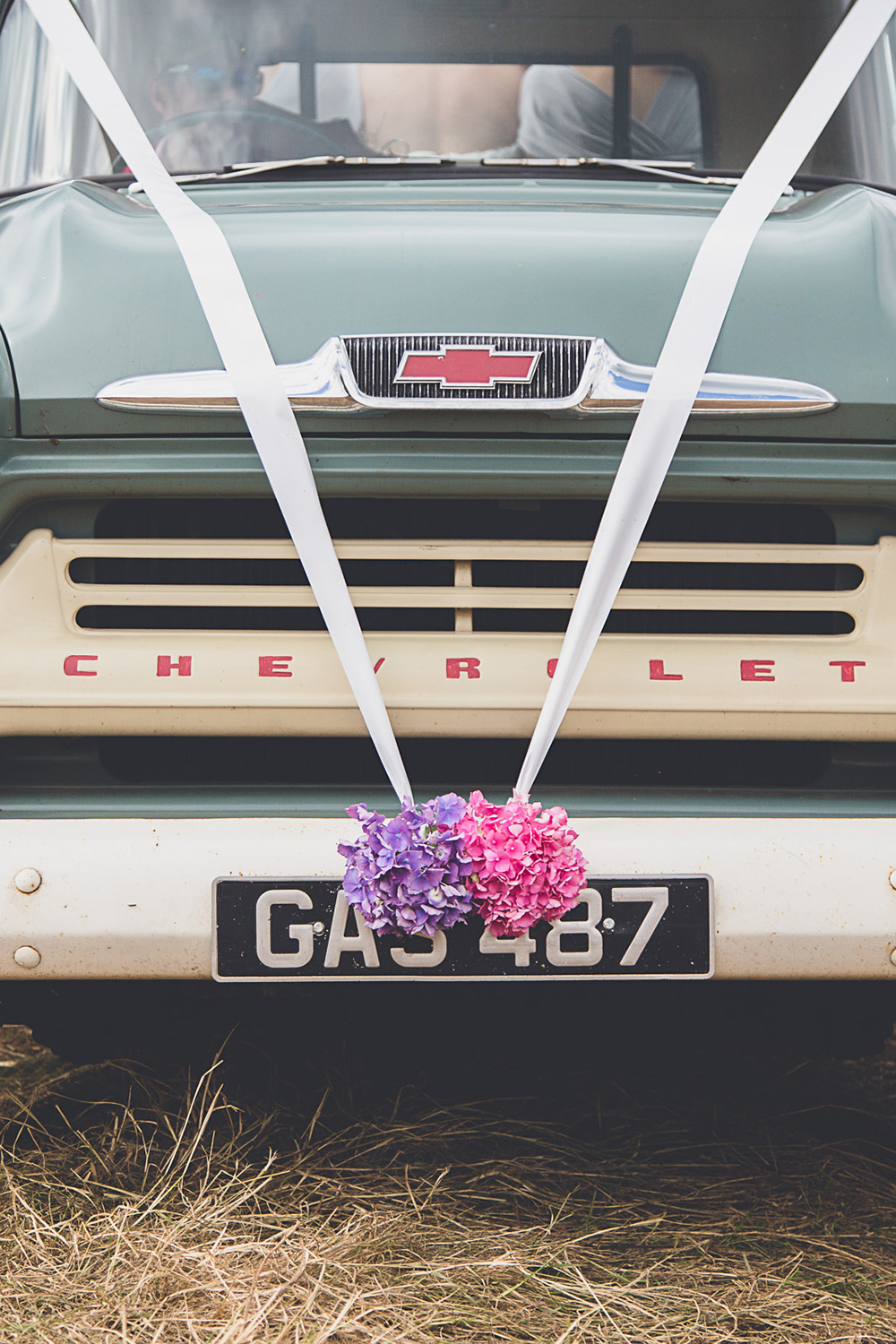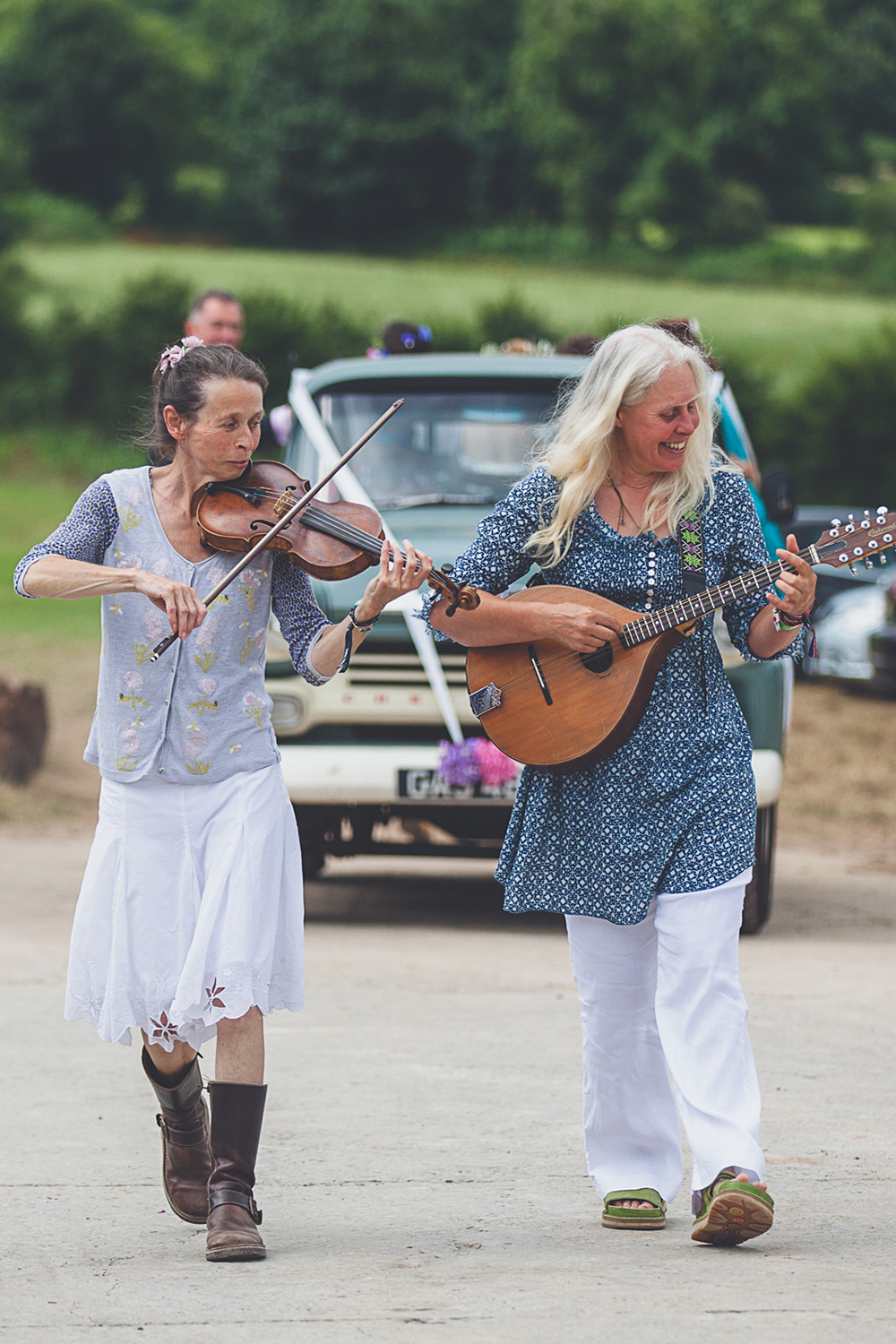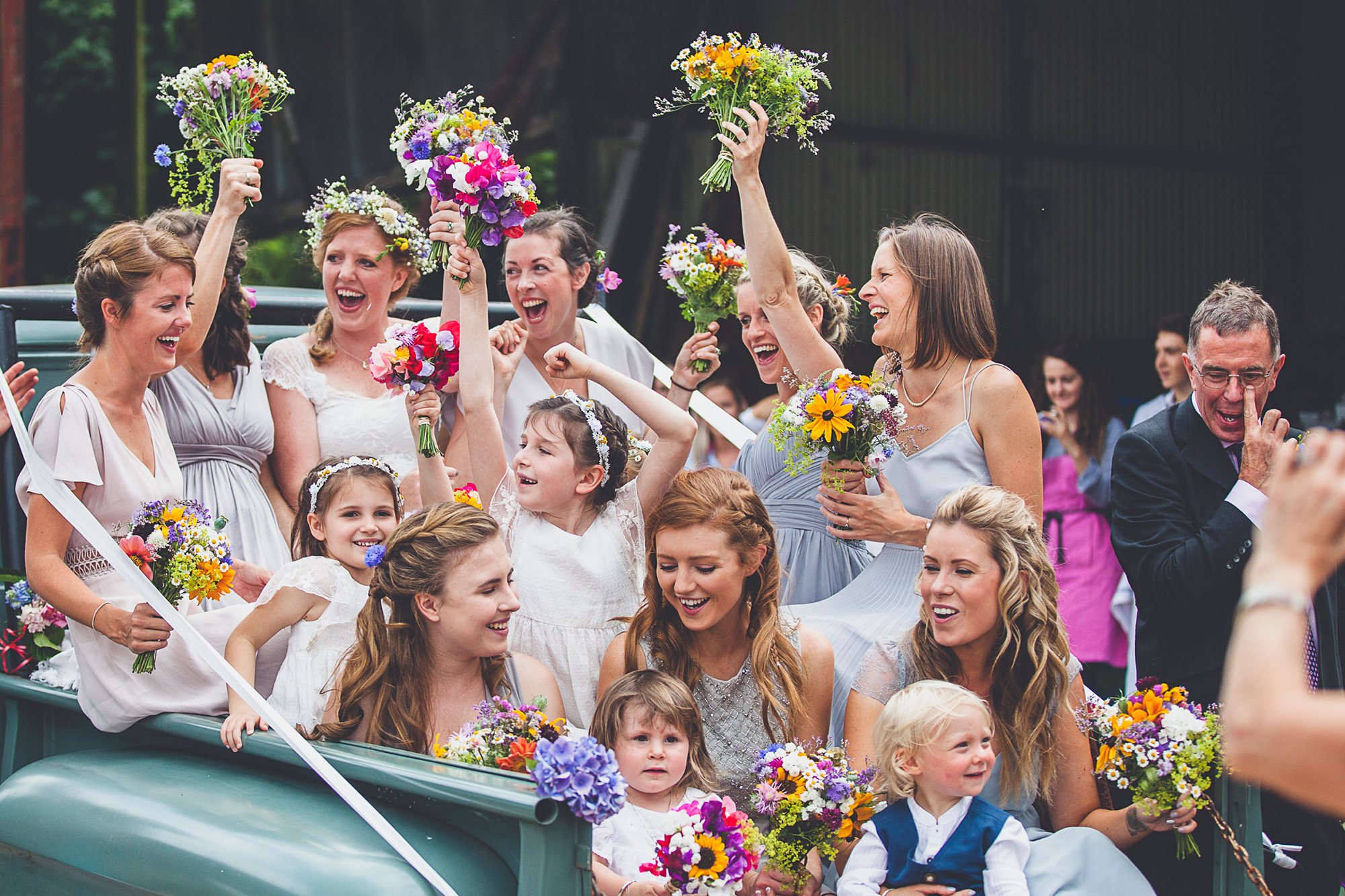 "Andrew was a very easy choice for us as photographer," Amy says. "He had been recommended to us, and as soon as we saw his work we knew he was the one and we asked him to photograph both days for us."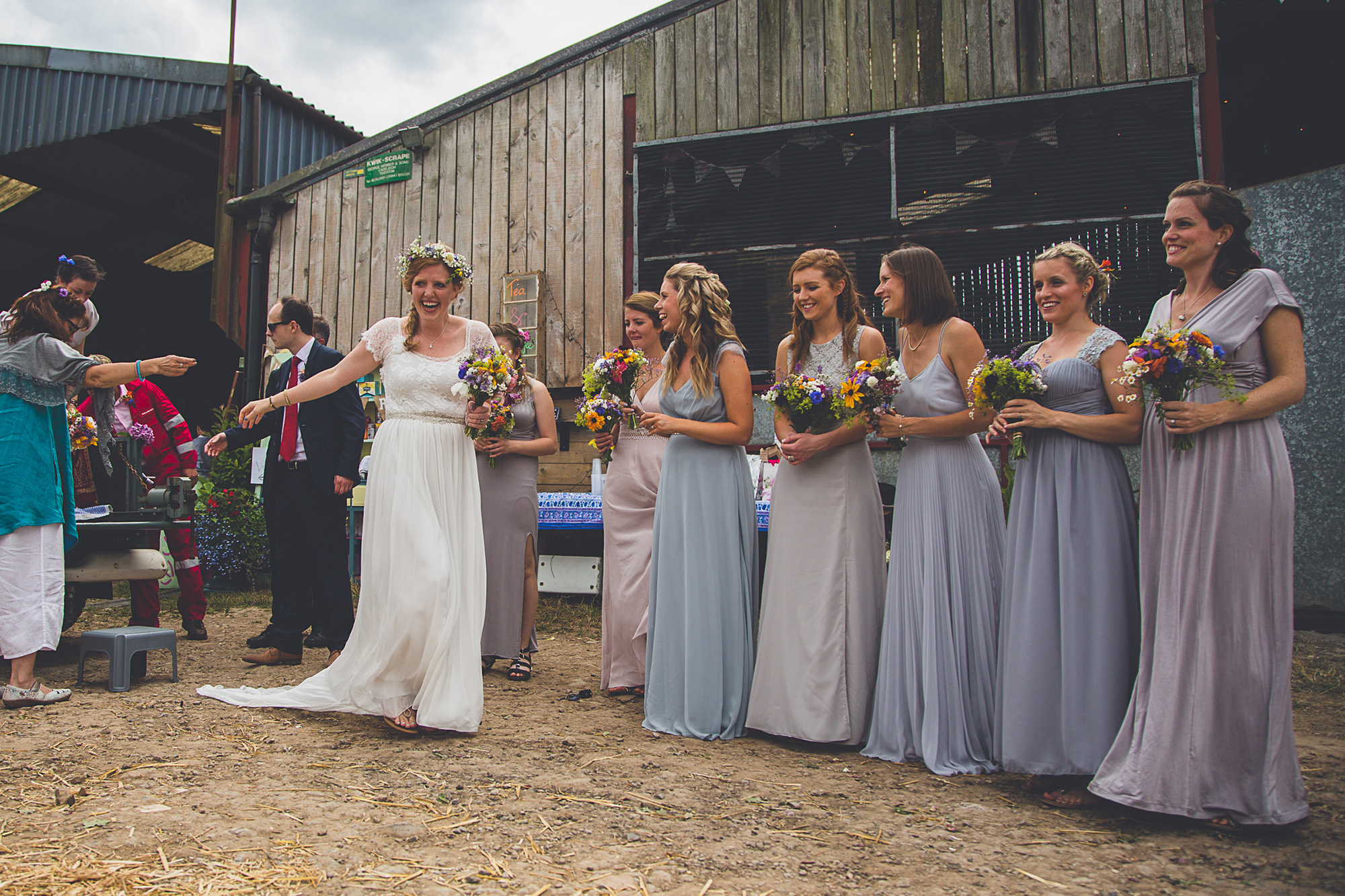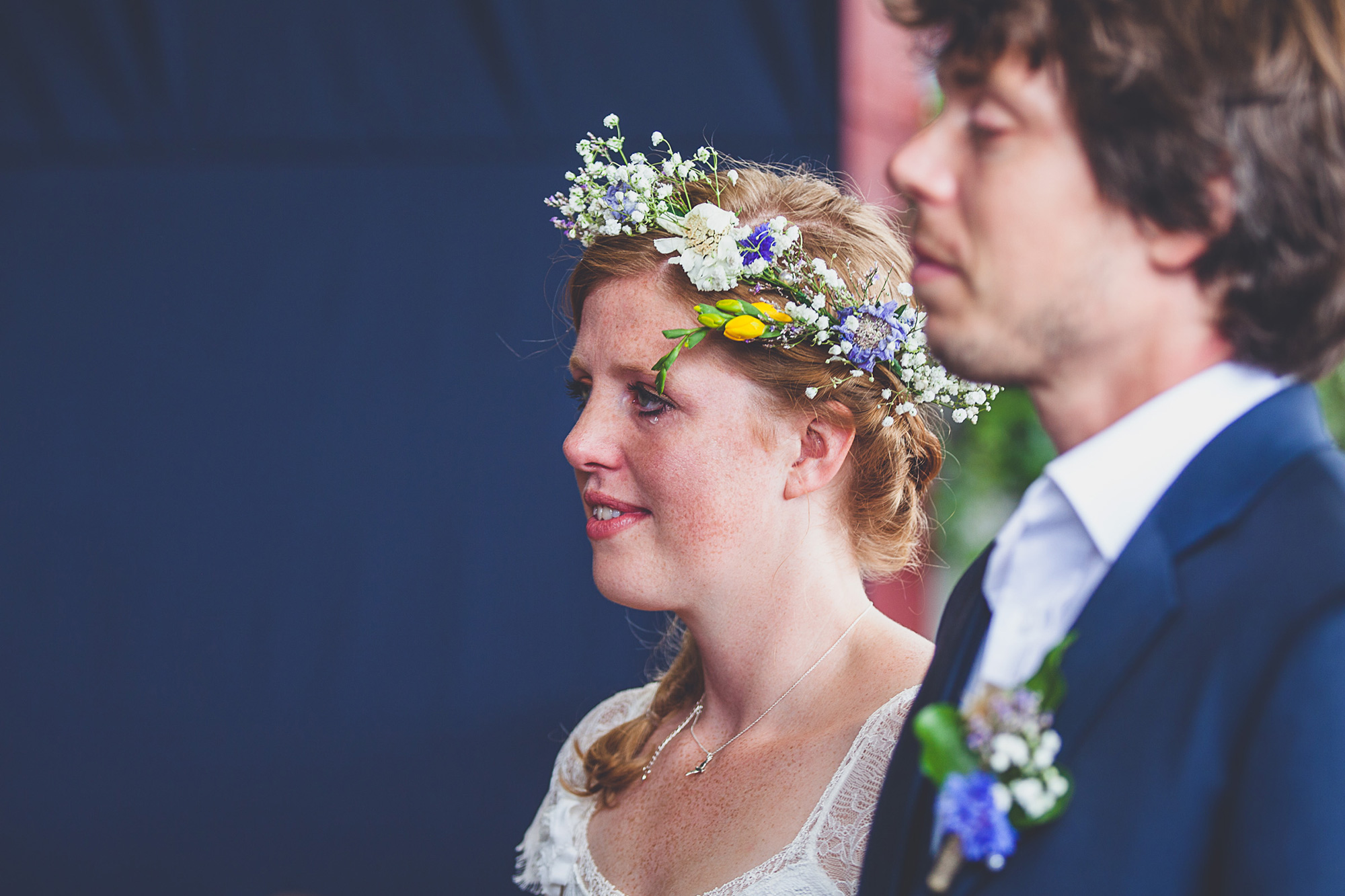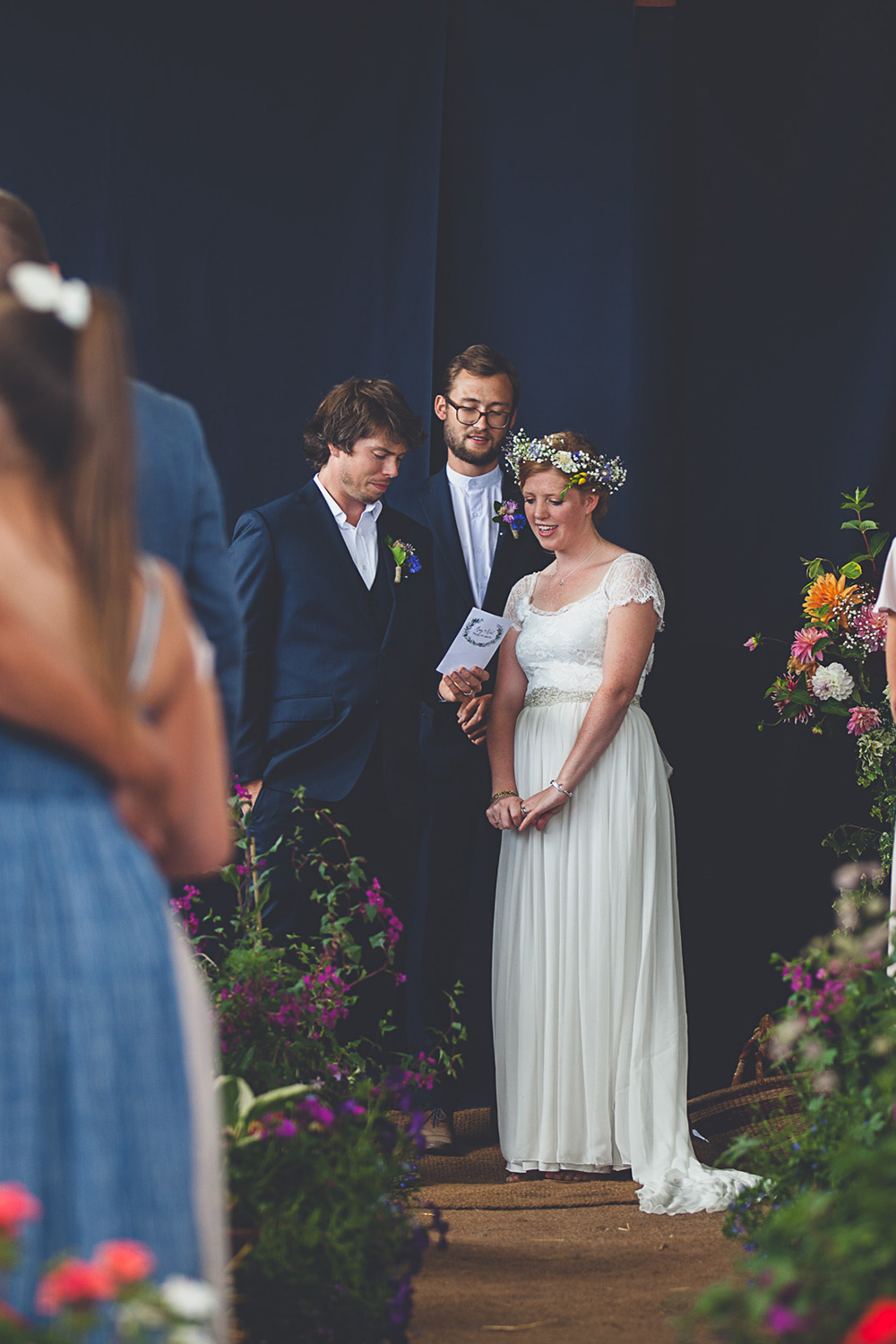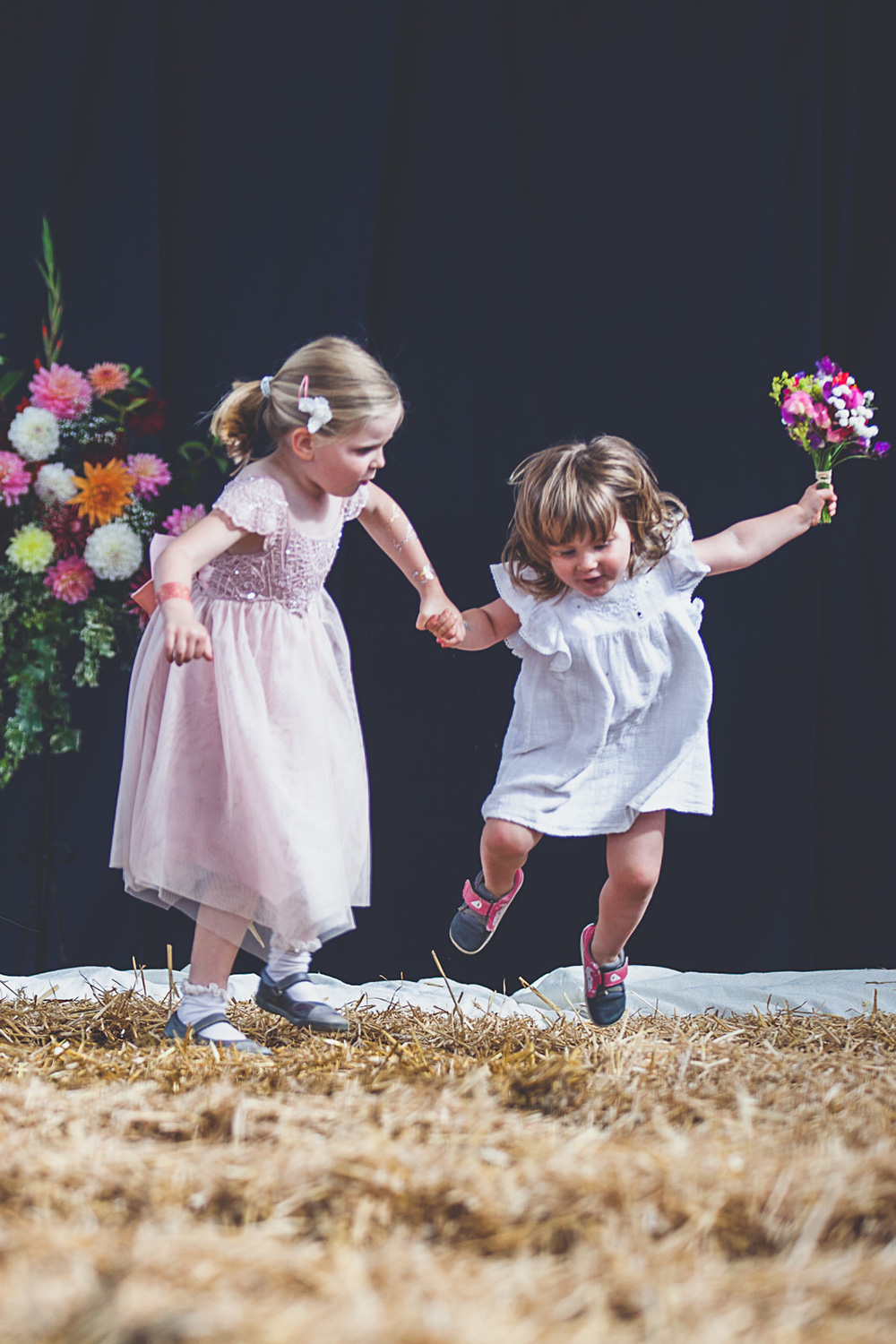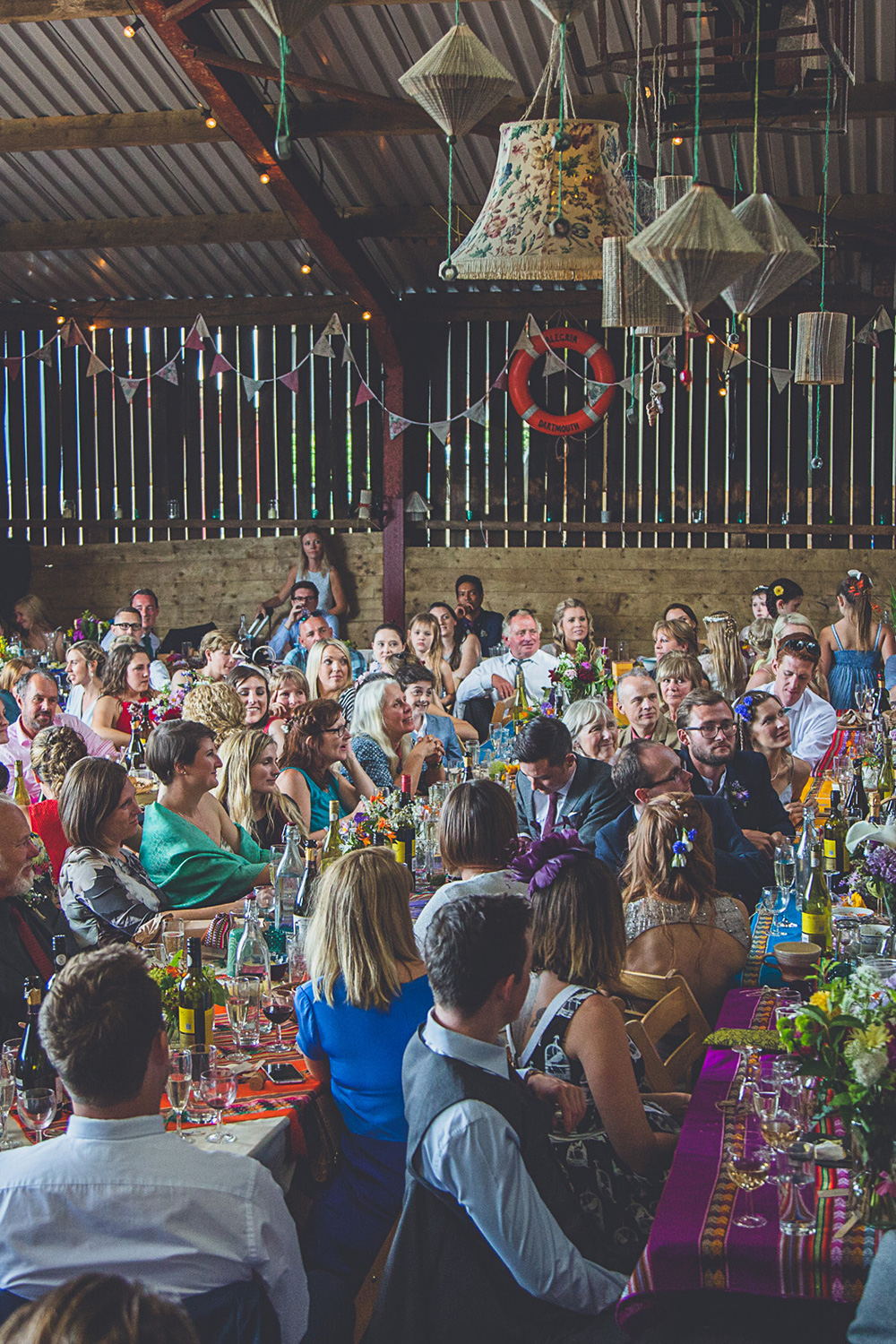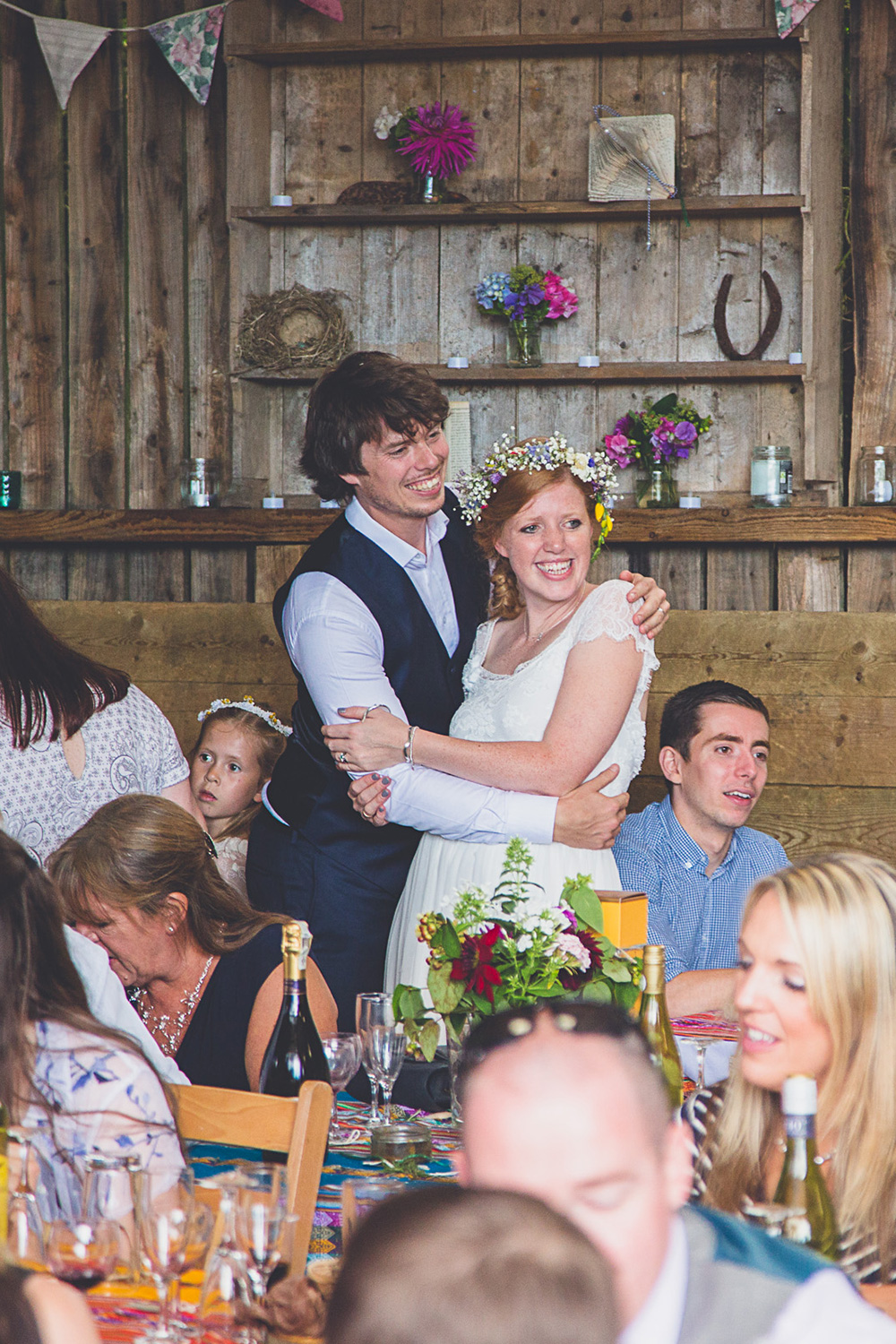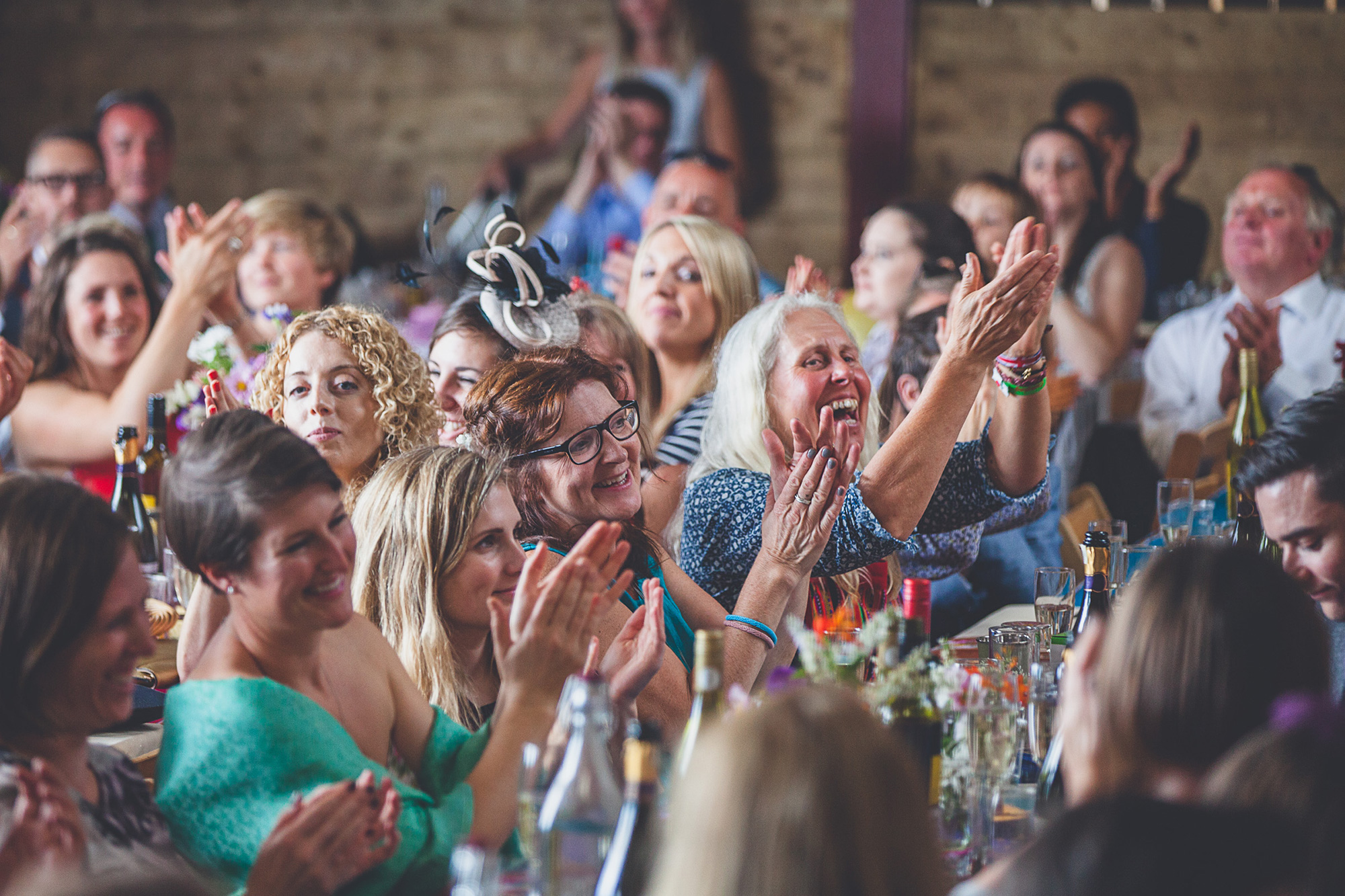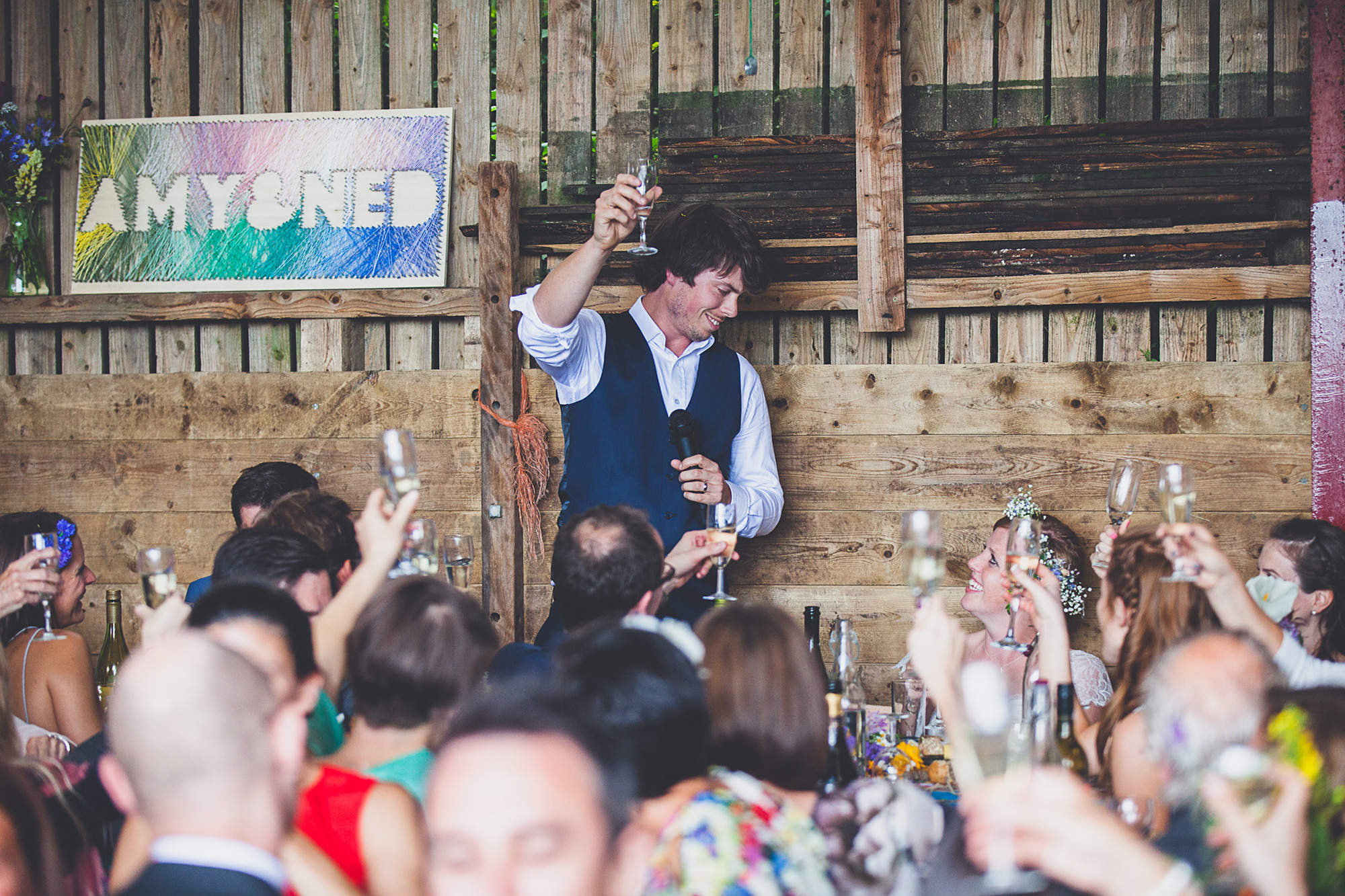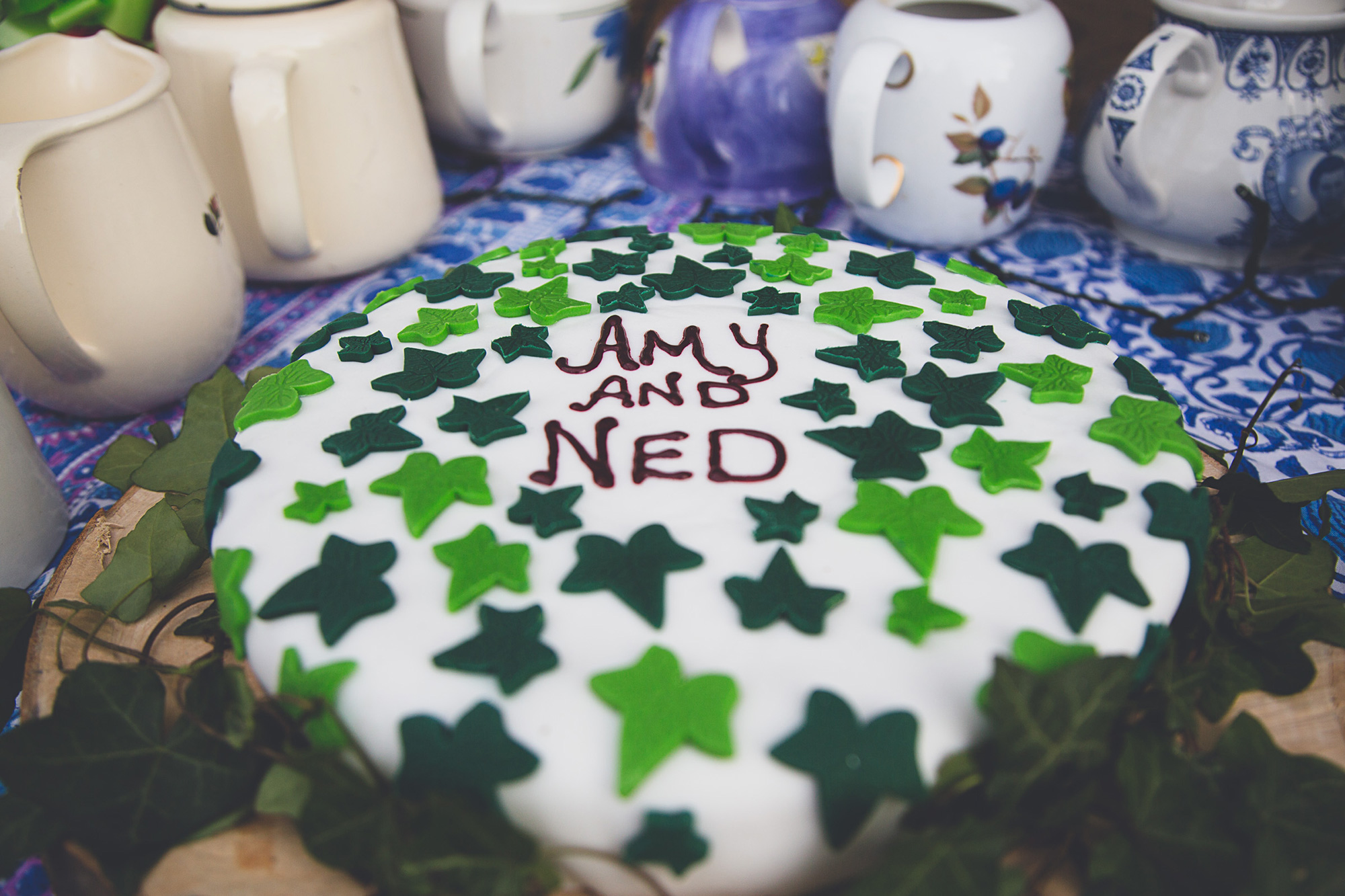 "We had not planned a cake or a traditional cake cutting moment, but my auntie surprised us on the day with a beautiful cake she had made," says the bride.