Emily and Bill, who've been together since college seven years ago, opted to elope for their wedding.
"As we started looking into wedding packages and other costs we decided to save a little money and elope in Scotland instead," recalls Emily, 29. "We booked our tickets and started to plan our two week trip right away." On her birthday, 30-year-old Bill surprised Emily with Kincraig Castle as their ceremony location and stay. "I bought a beautiful vintage looking dress and he picked out a forest green tux," she recalls.
The Scotland elopement wedding on September 19, 2019 had three guests — the hotel owners and their photographer, Alison White. "We found Alison White's beautiful pictures online and hired her to help capture our special day for our family and friends to see when we got home," says Emily. "It was the most amazing two weeks of our lives. We fell in love with Scotland and it will always be a special place for us."
Photos courtesy of Alison White Photography.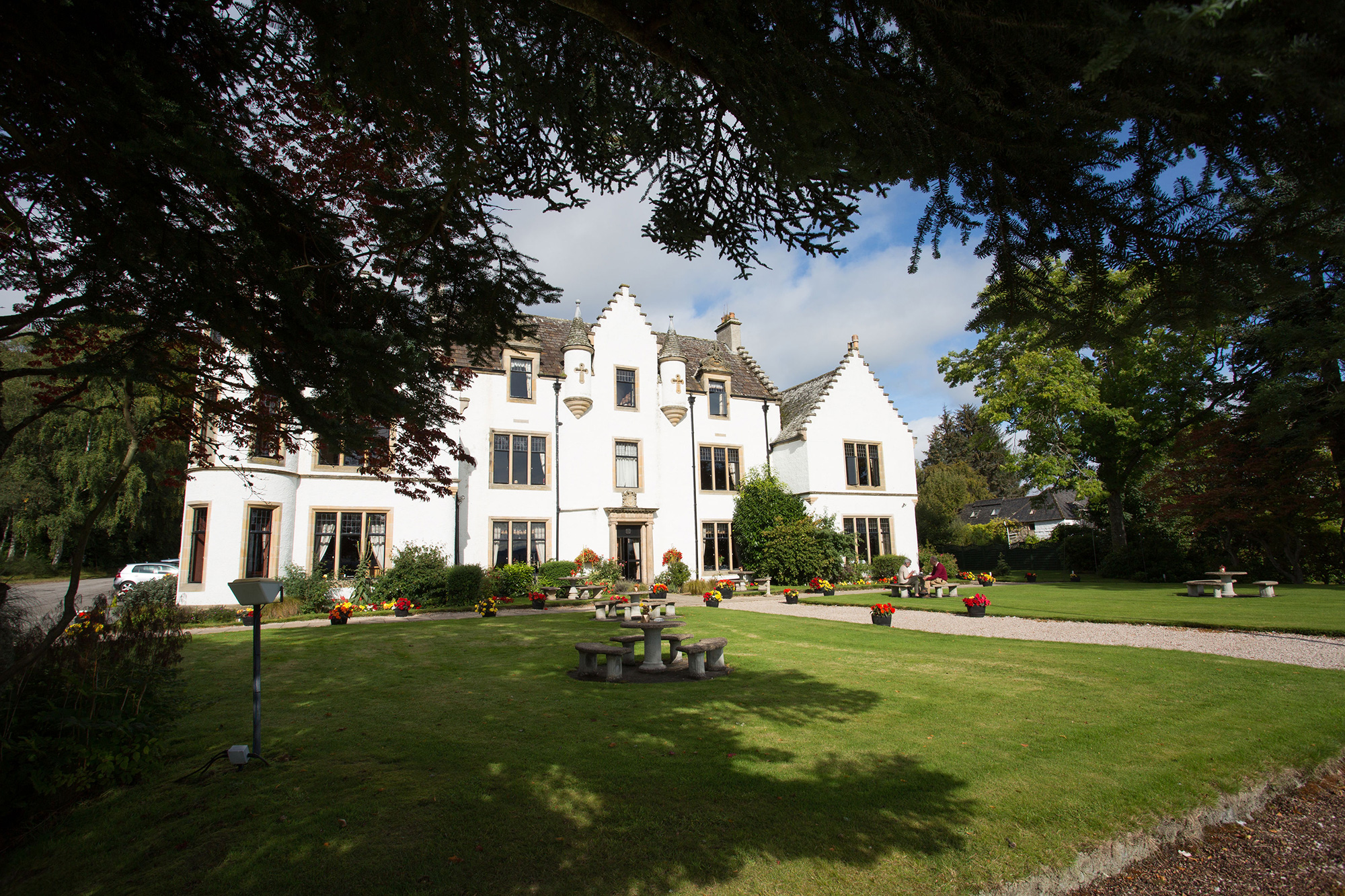 The Kincraig Castle Hotel is beautiful setting and was a surprise for Emily.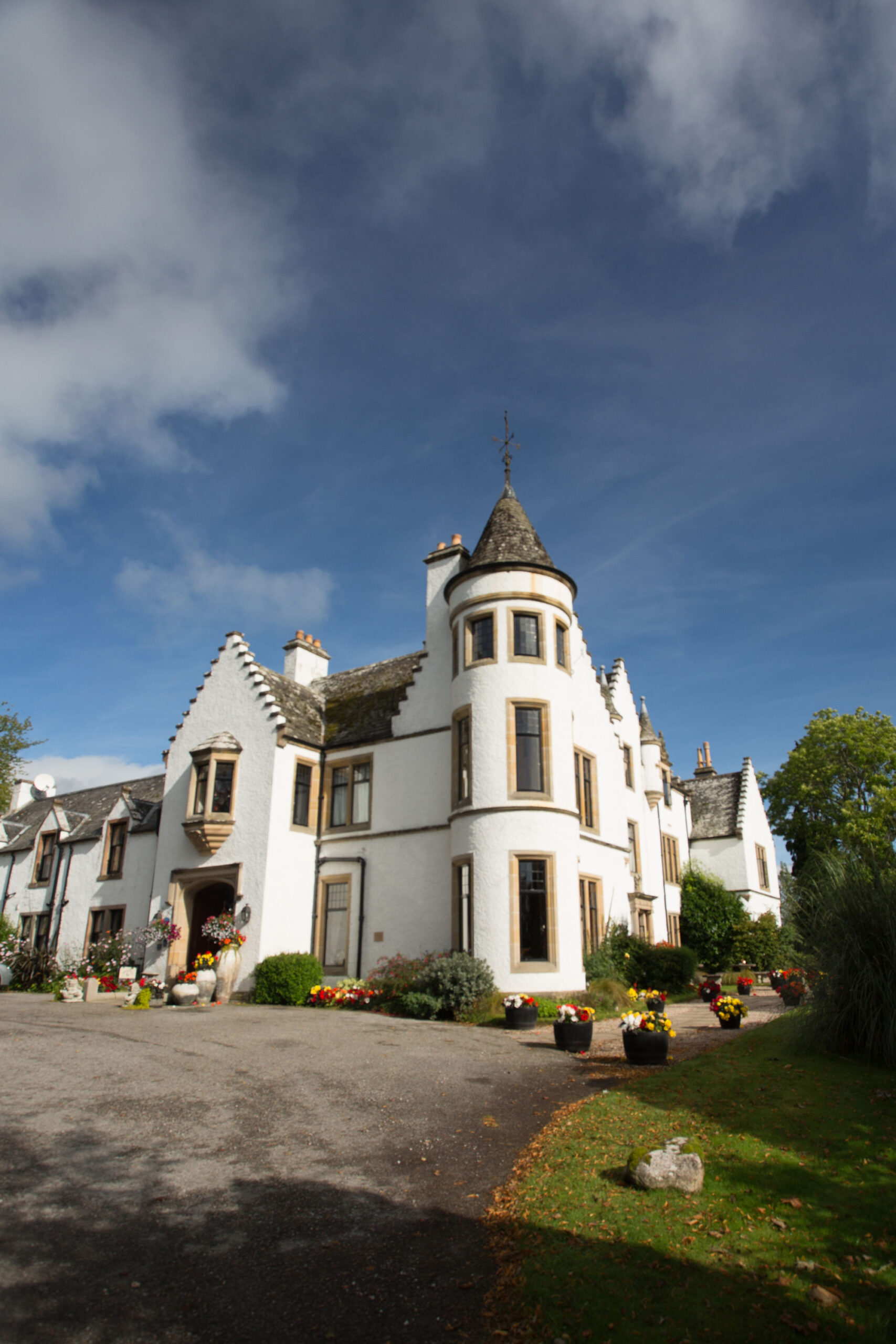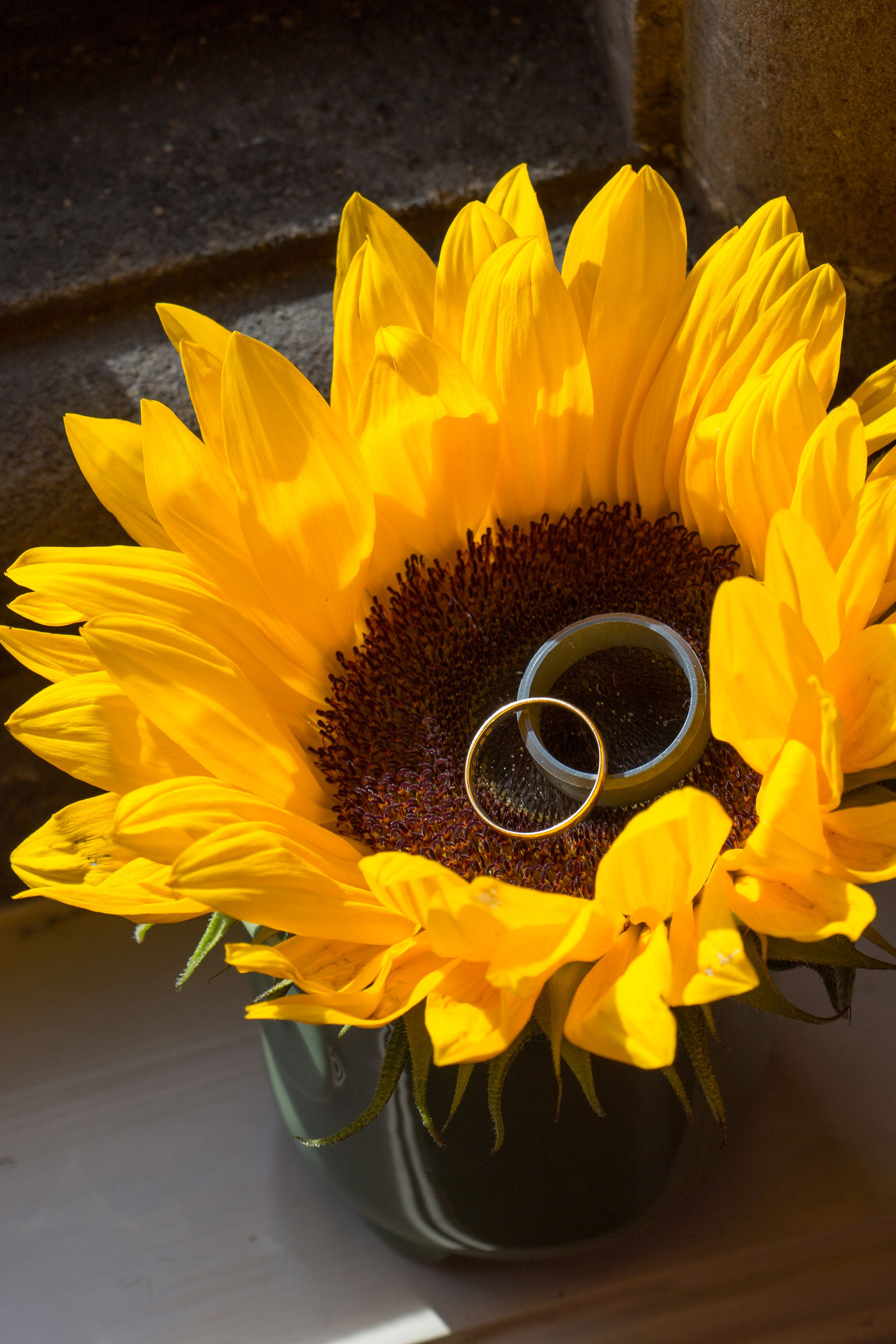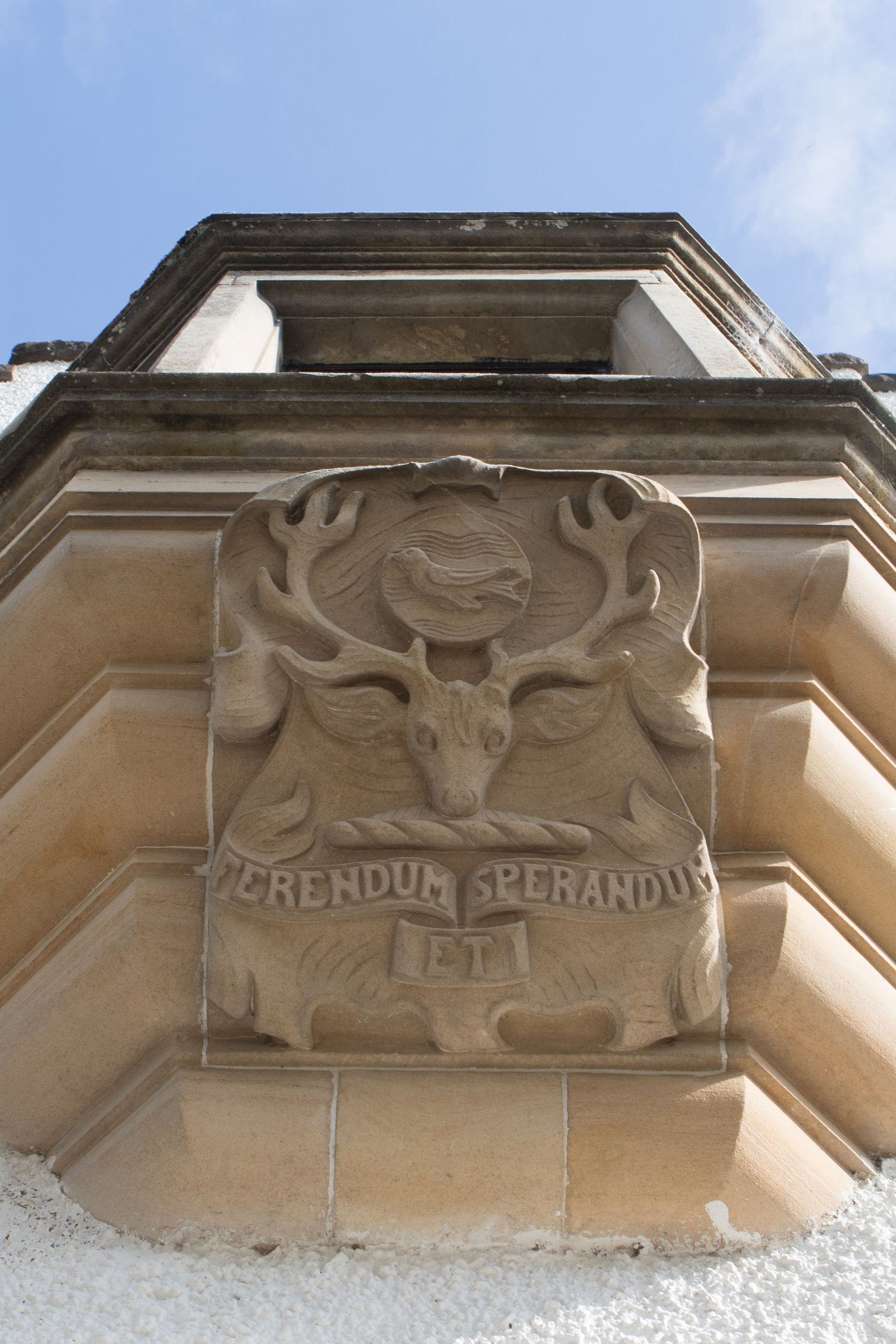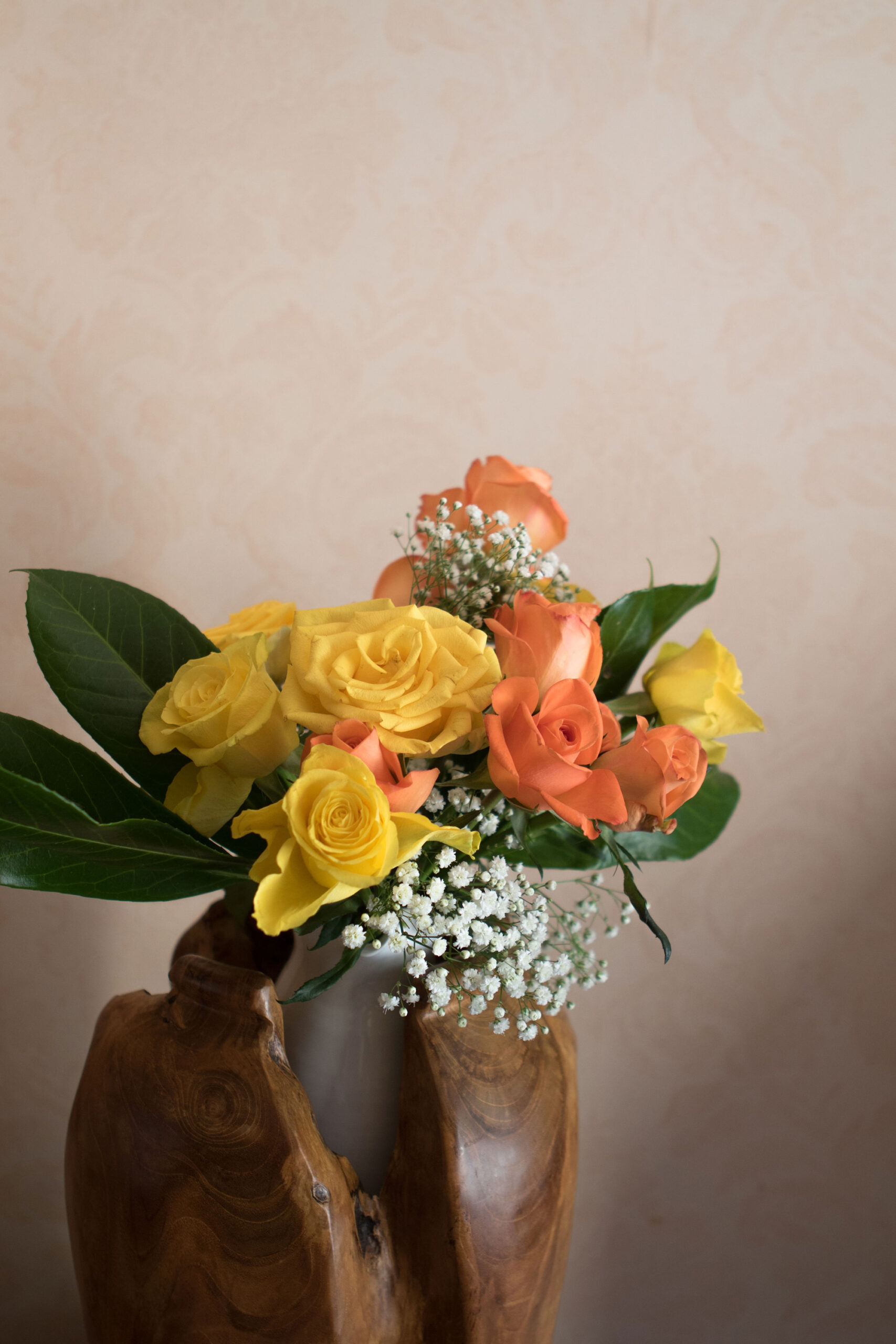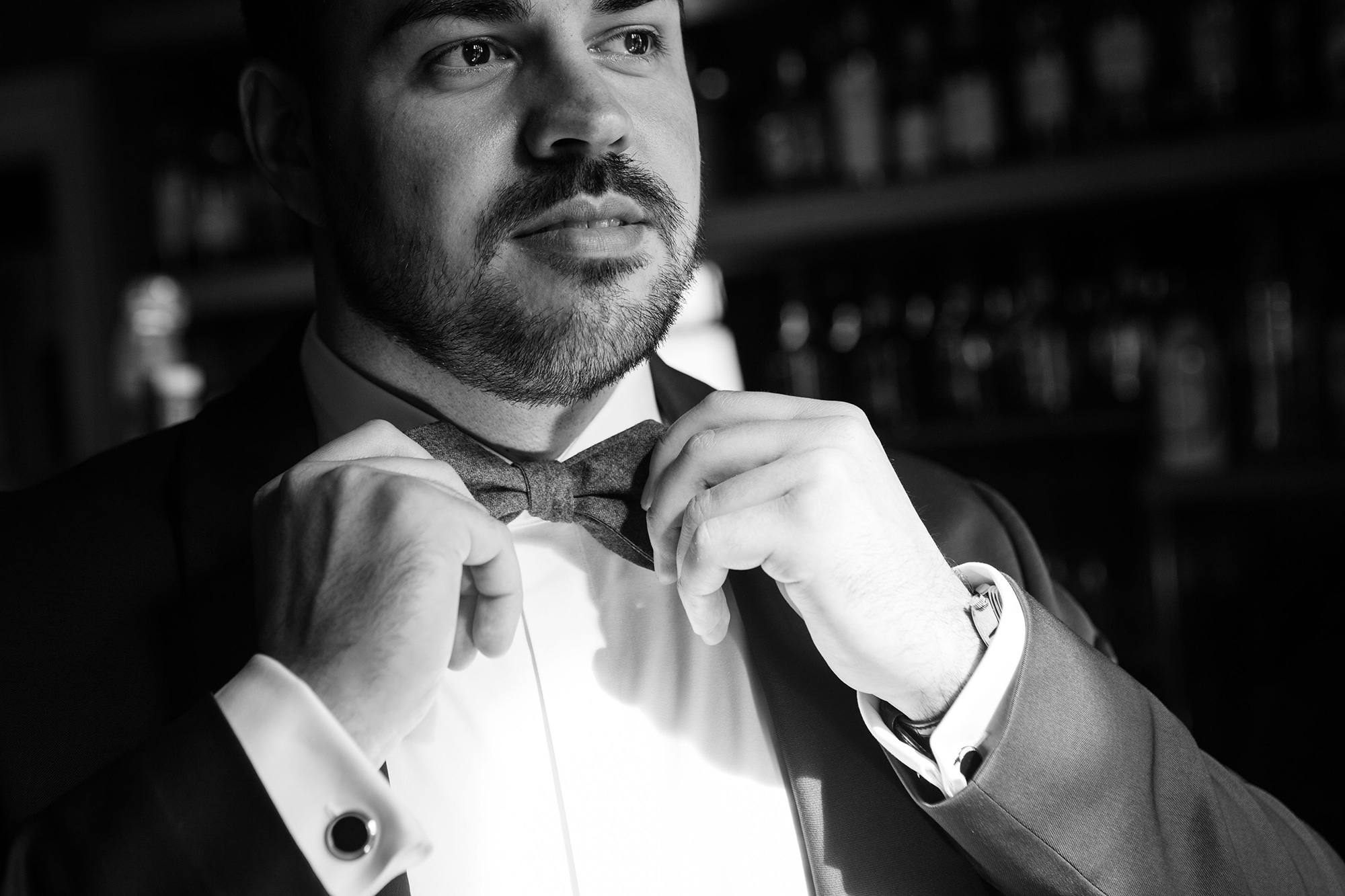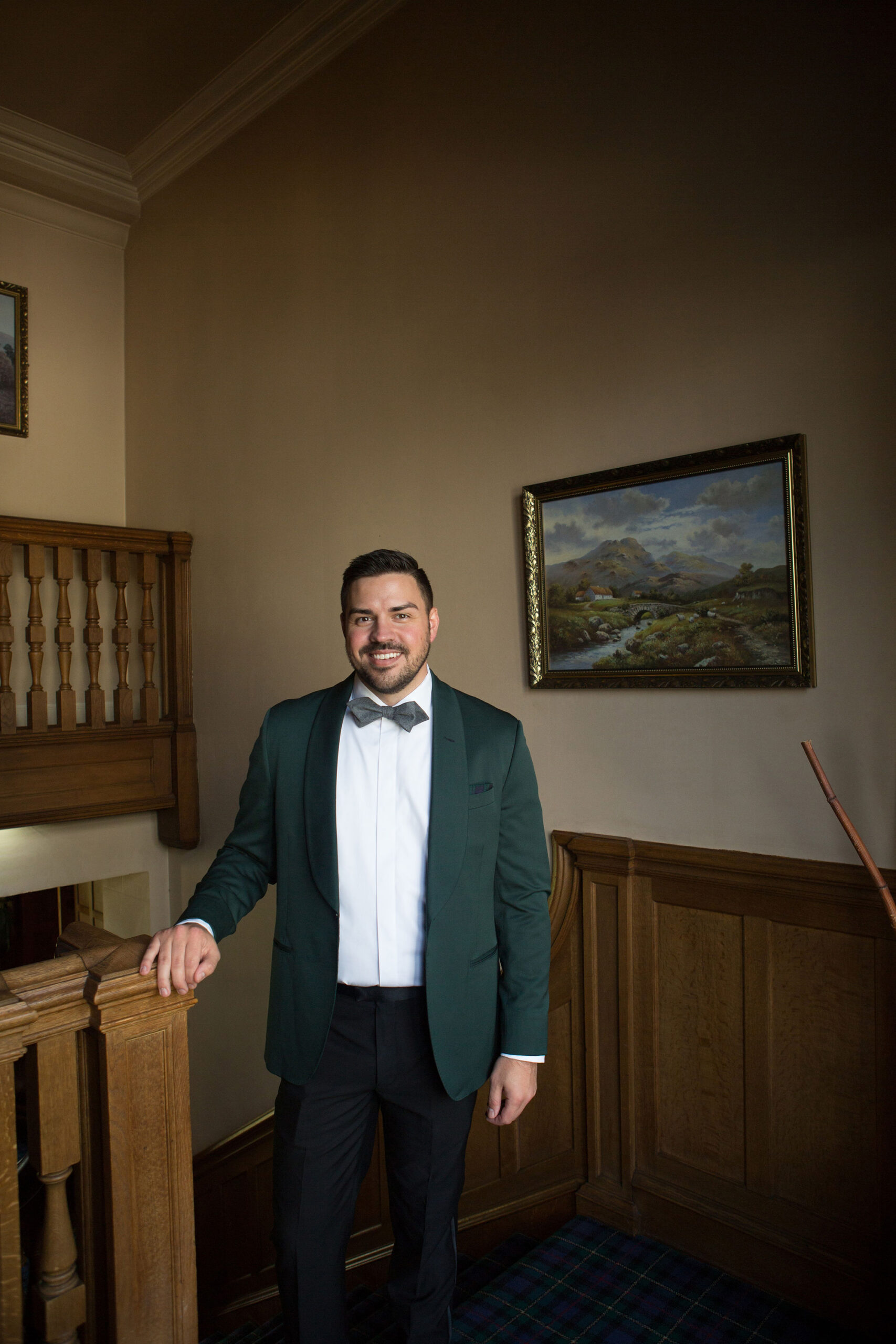 "Bill and I met through mutual friends in college seven years ago," says Emily.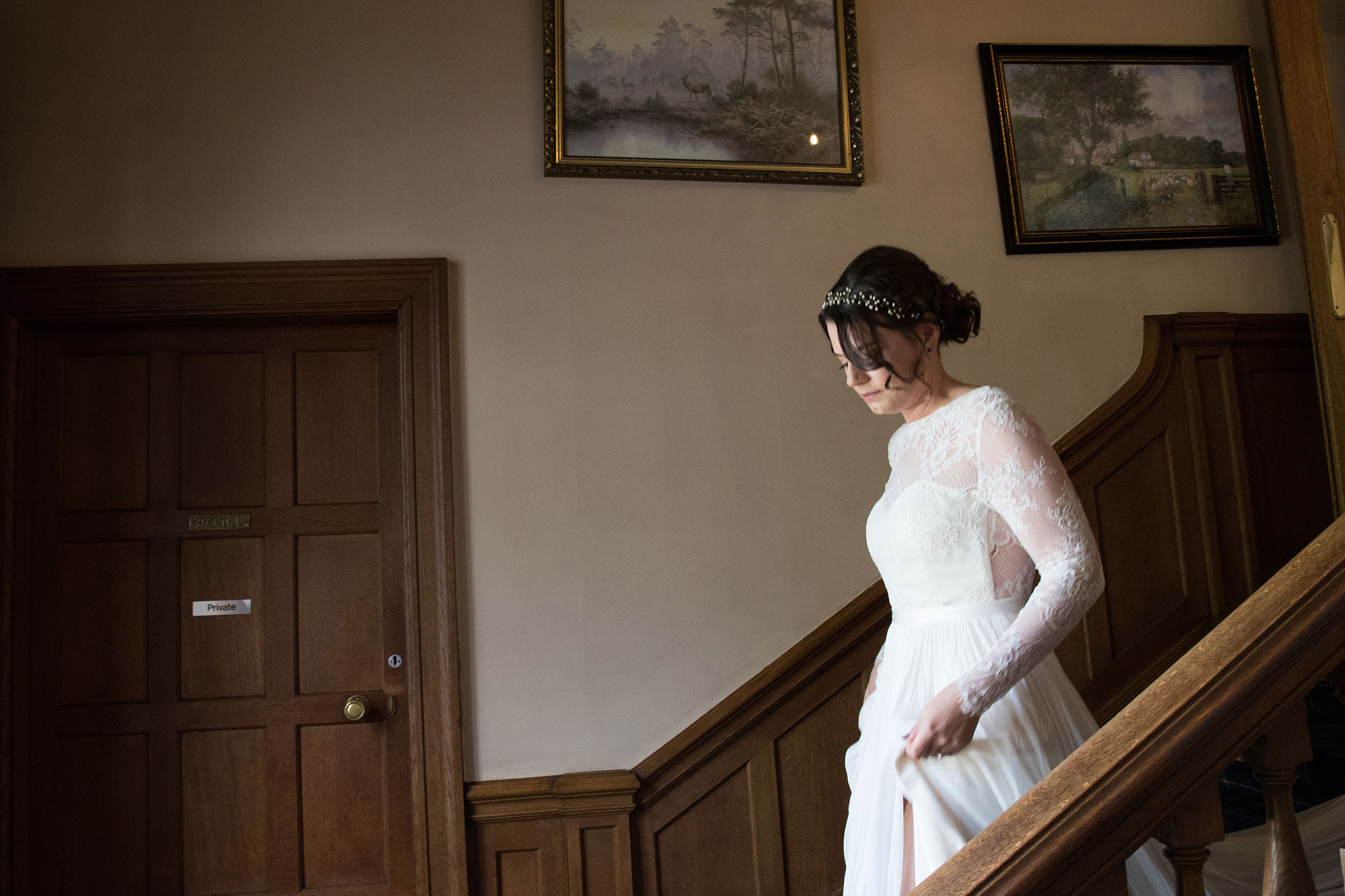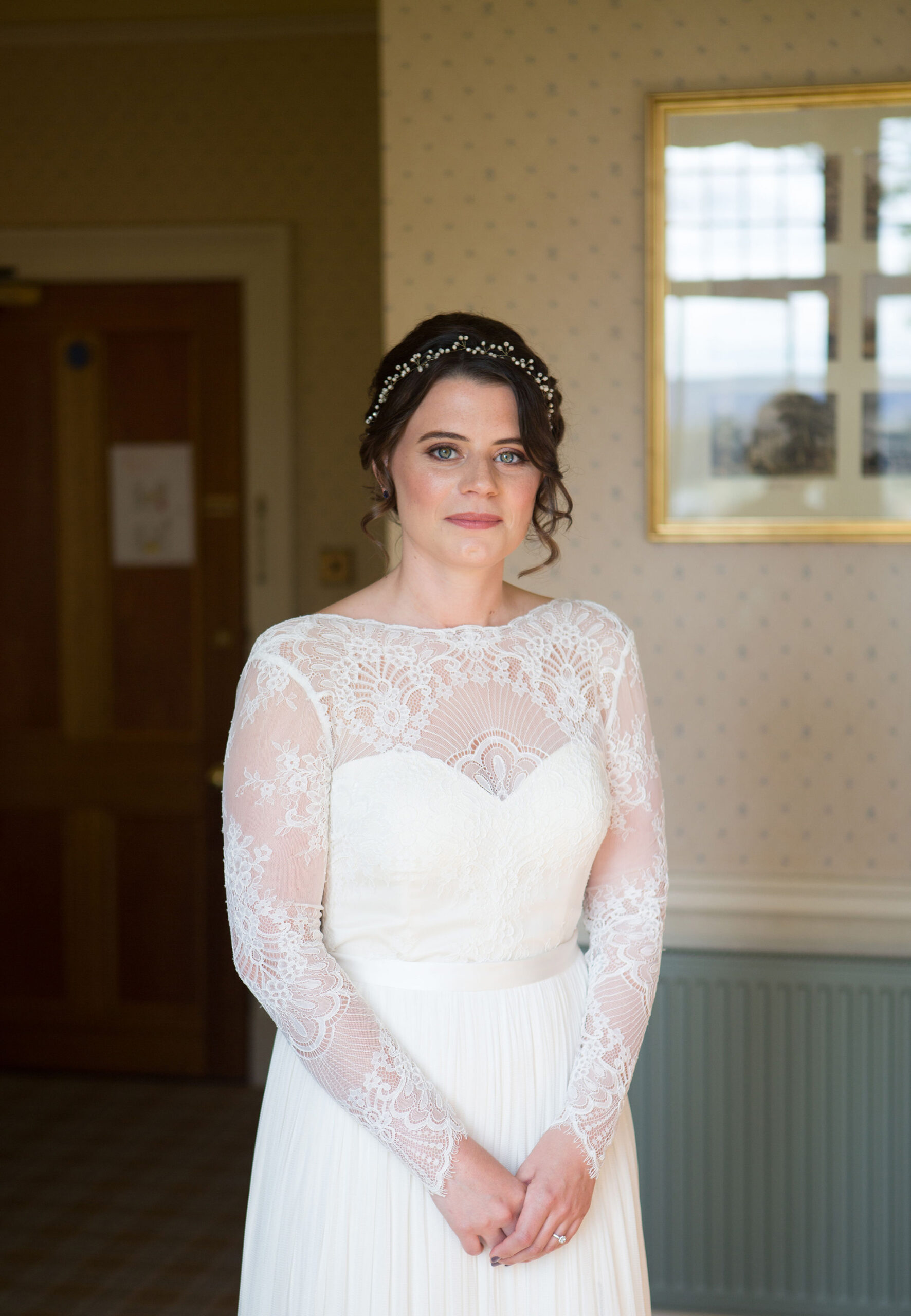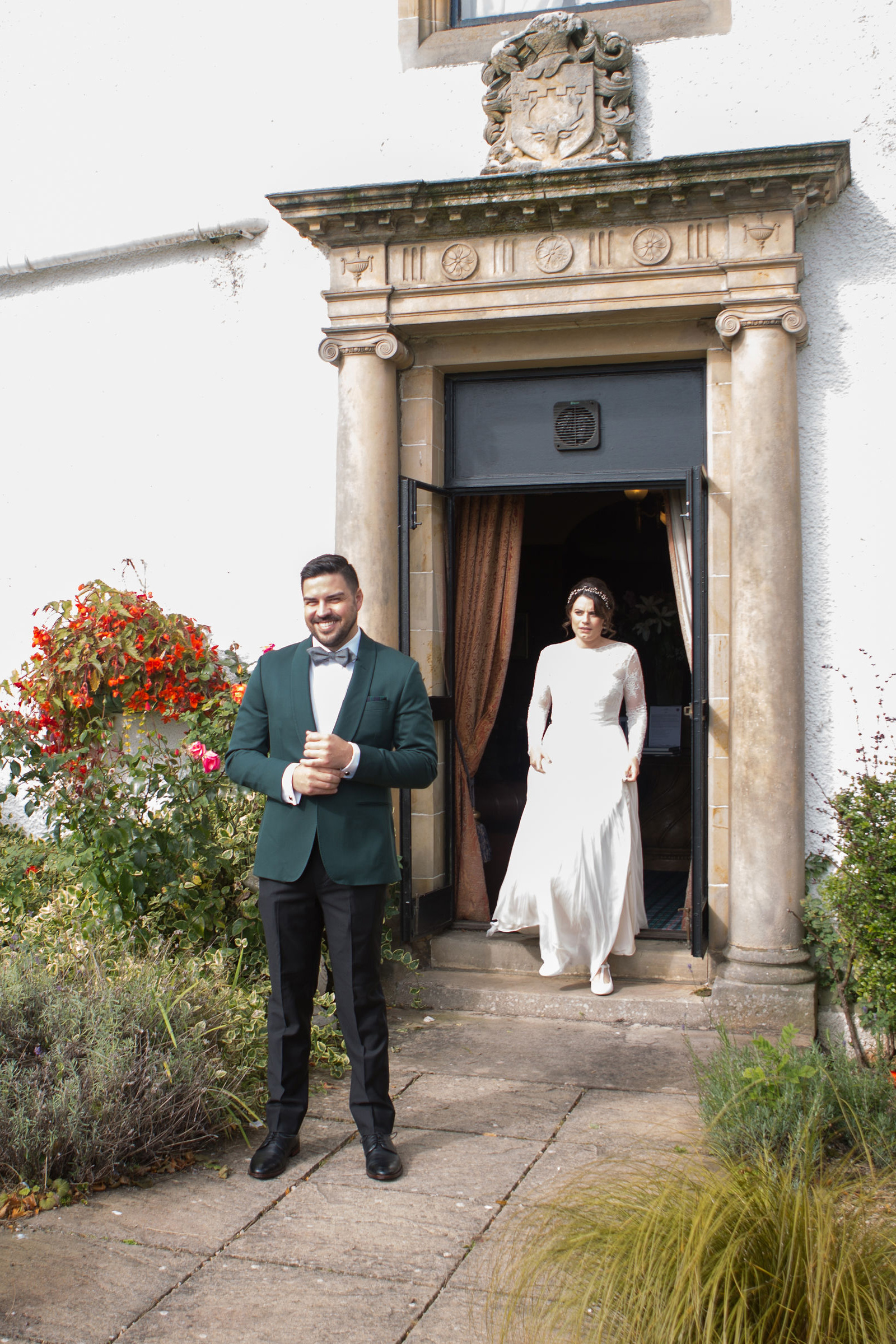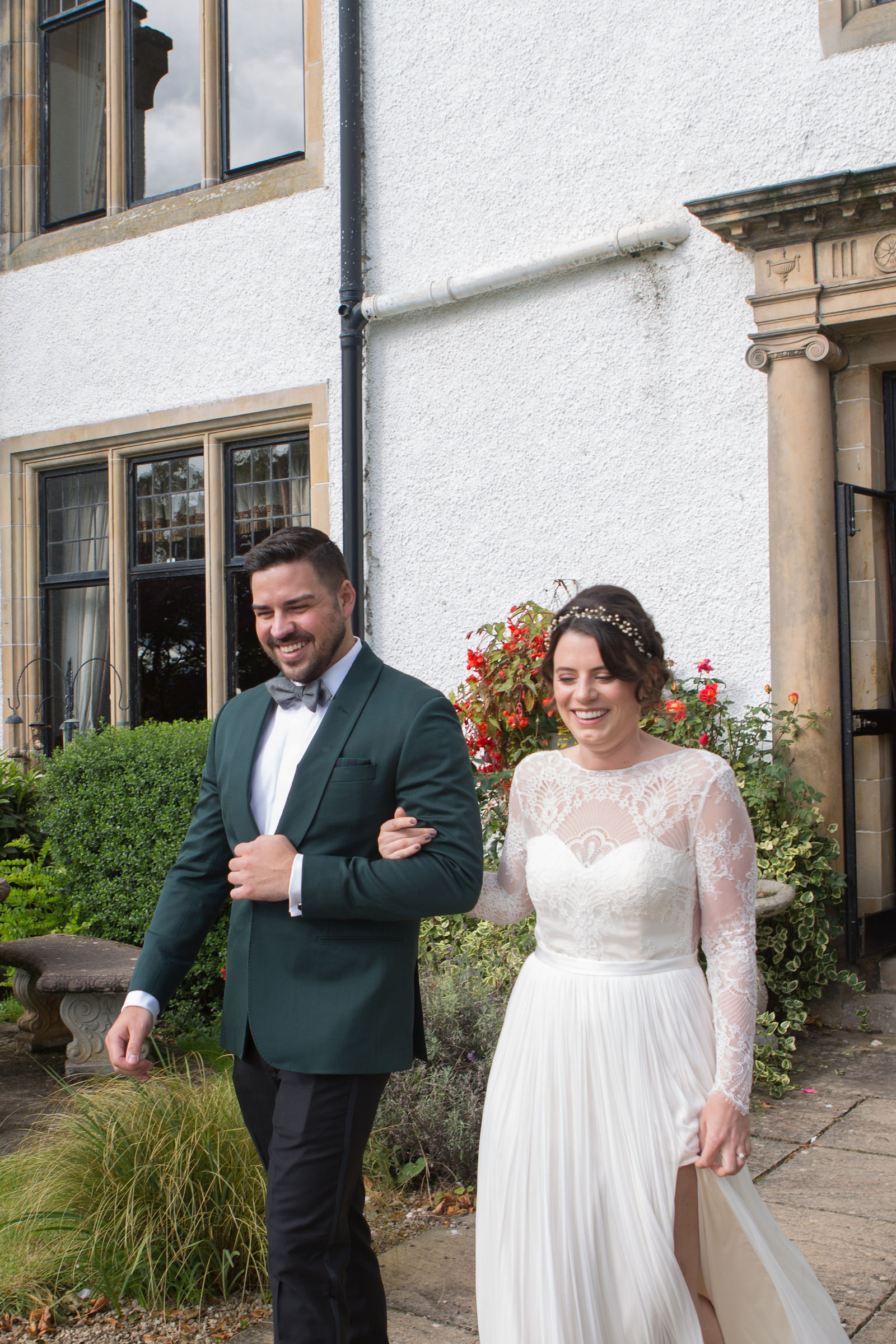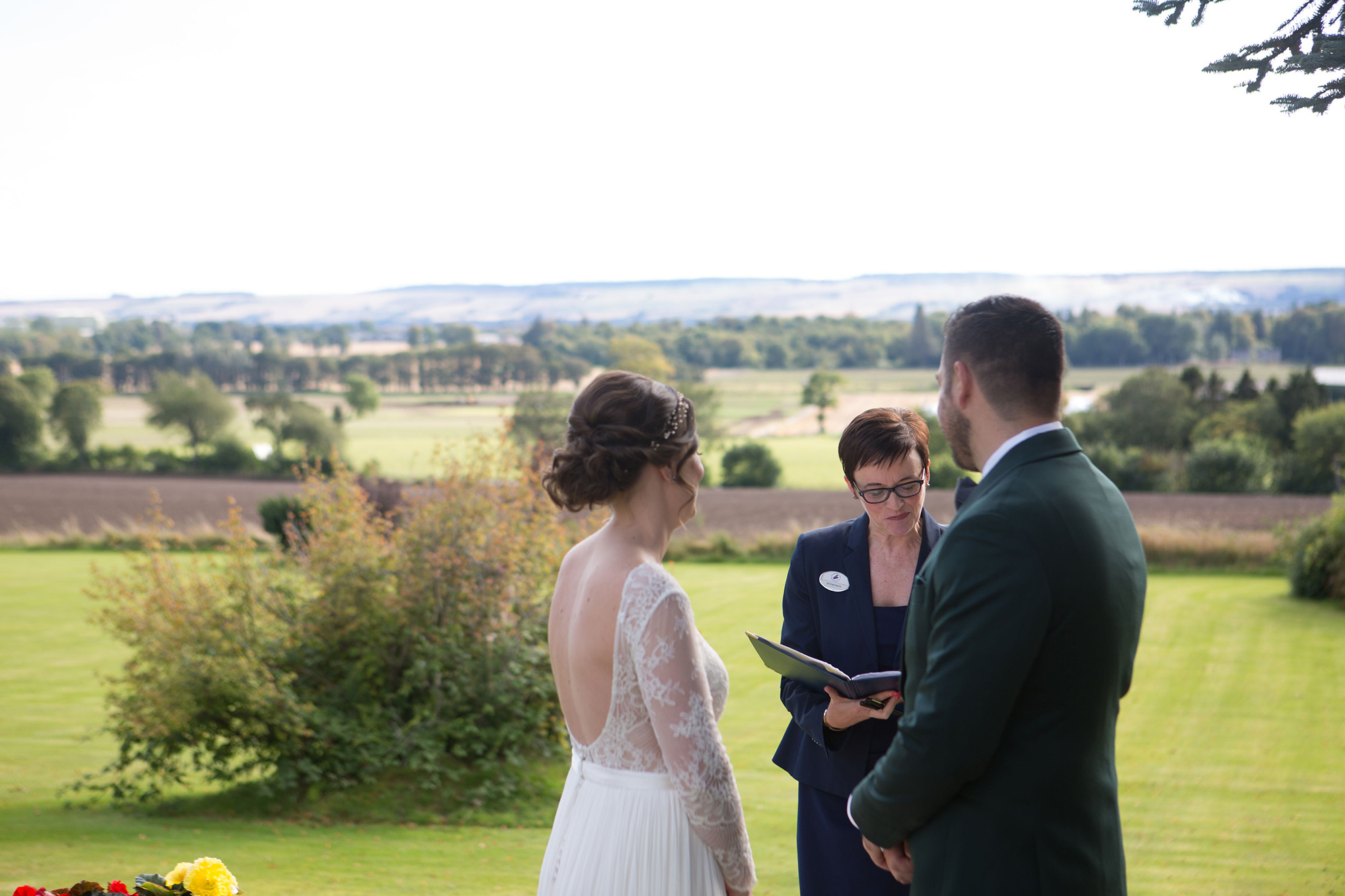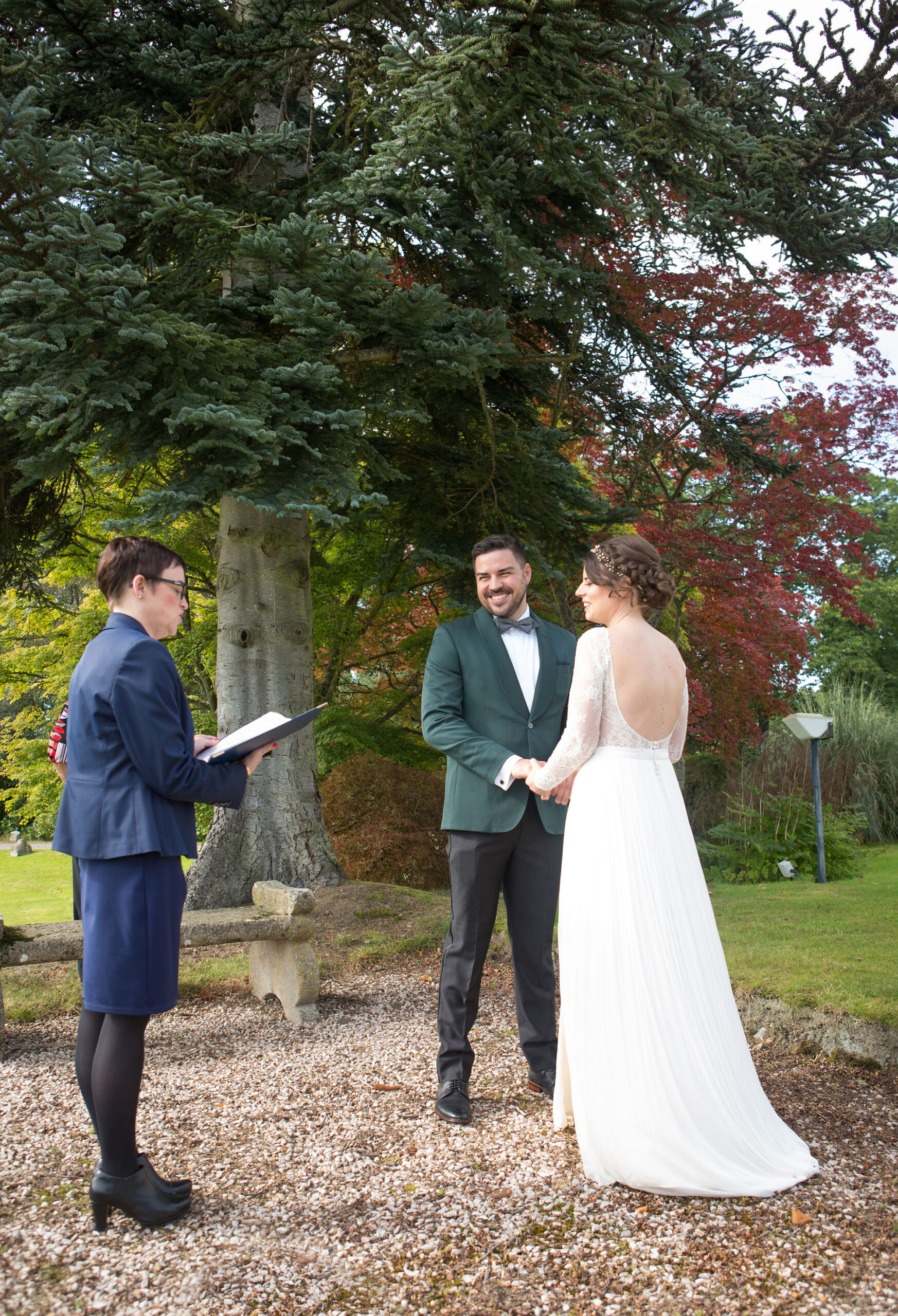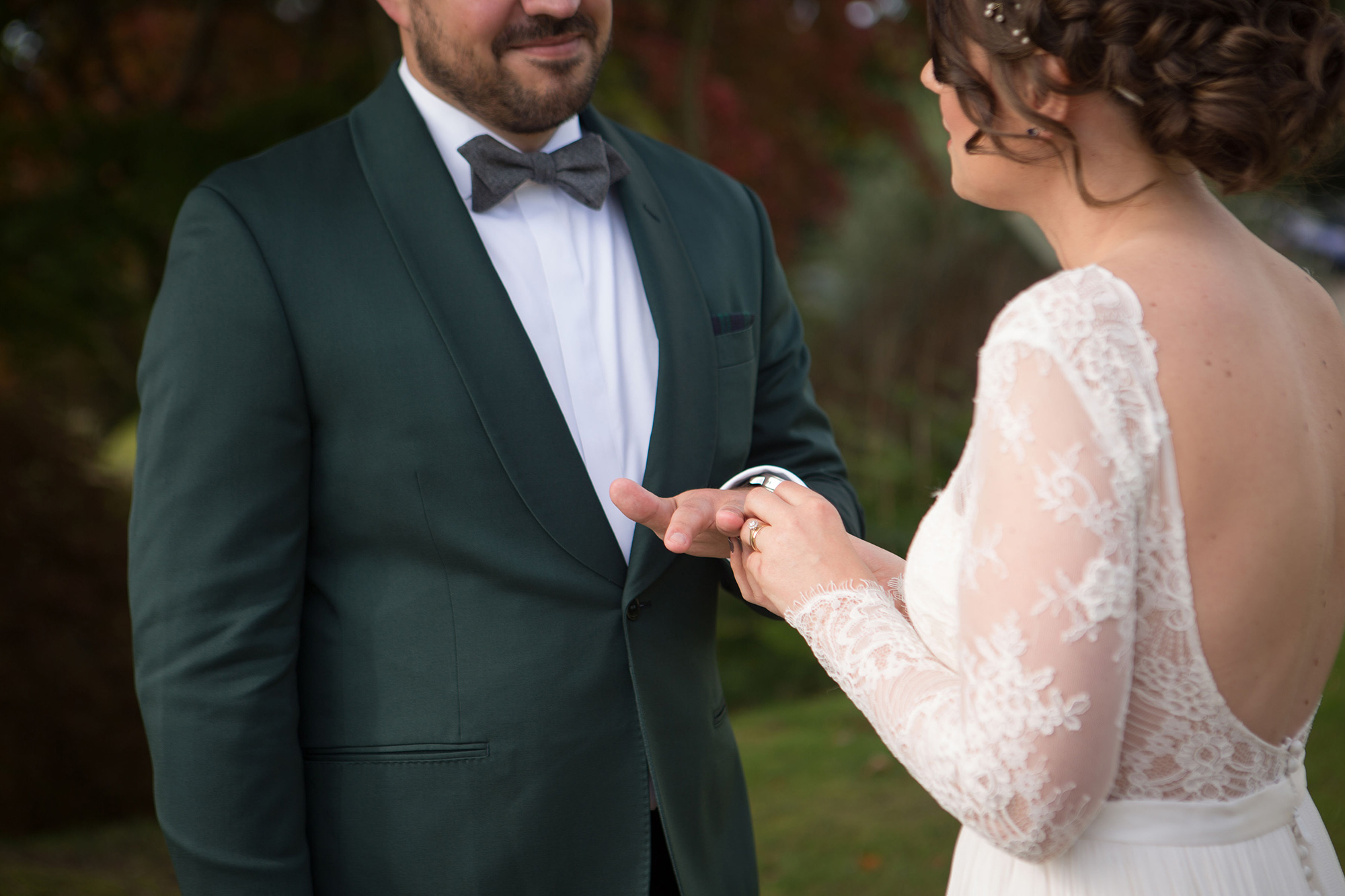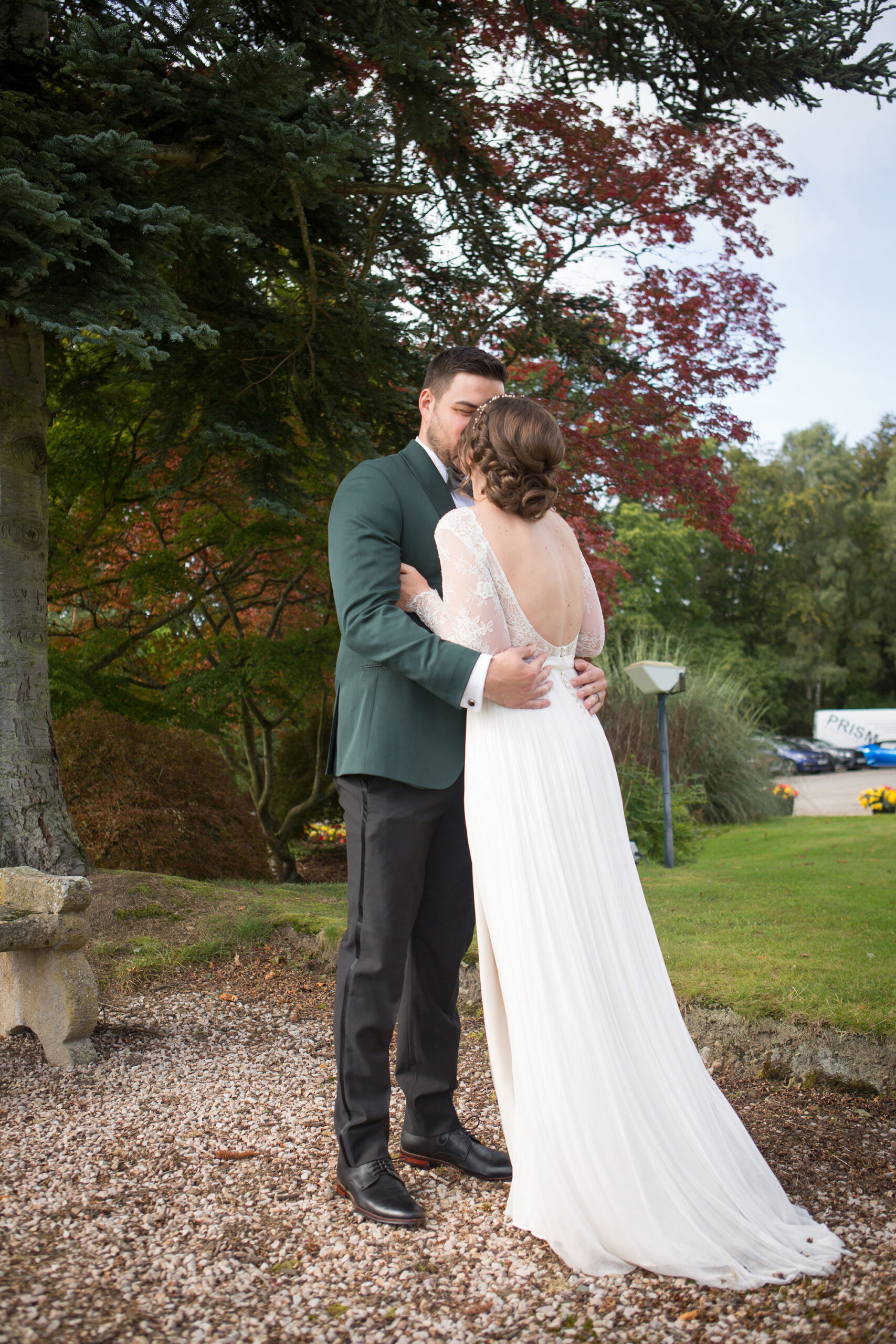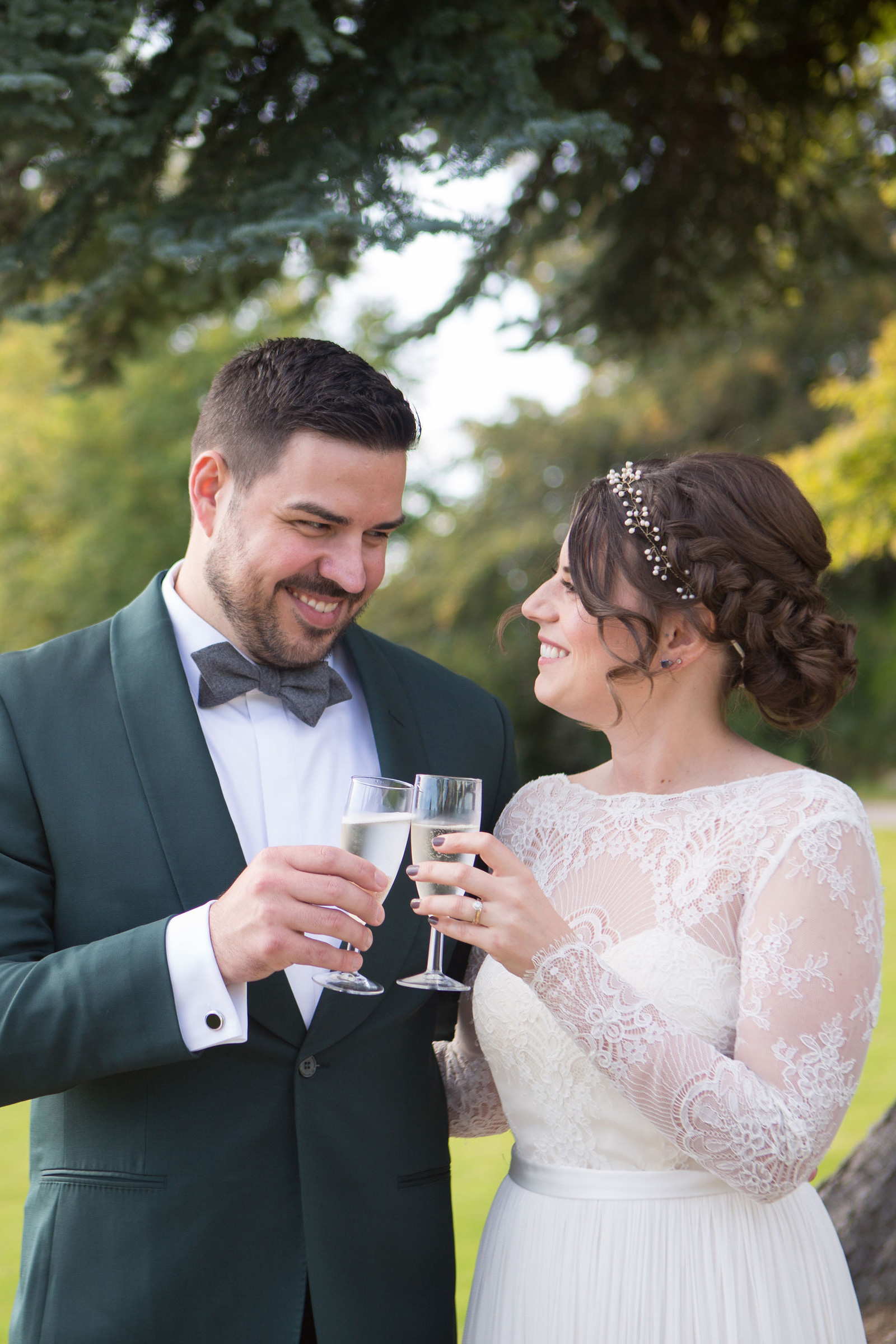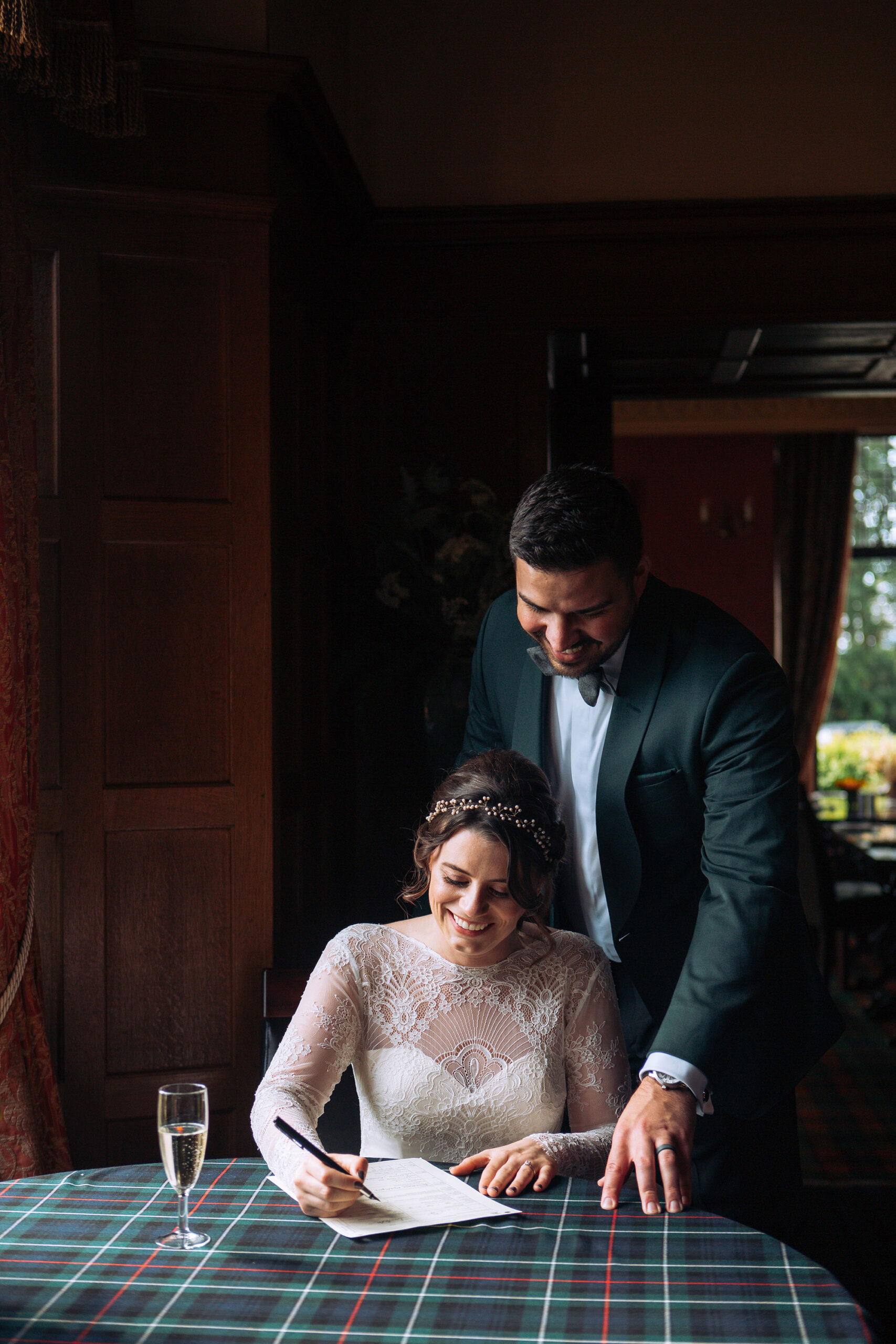 "Alison helped make us feel calm and natural in front of the camera," smiles Emily.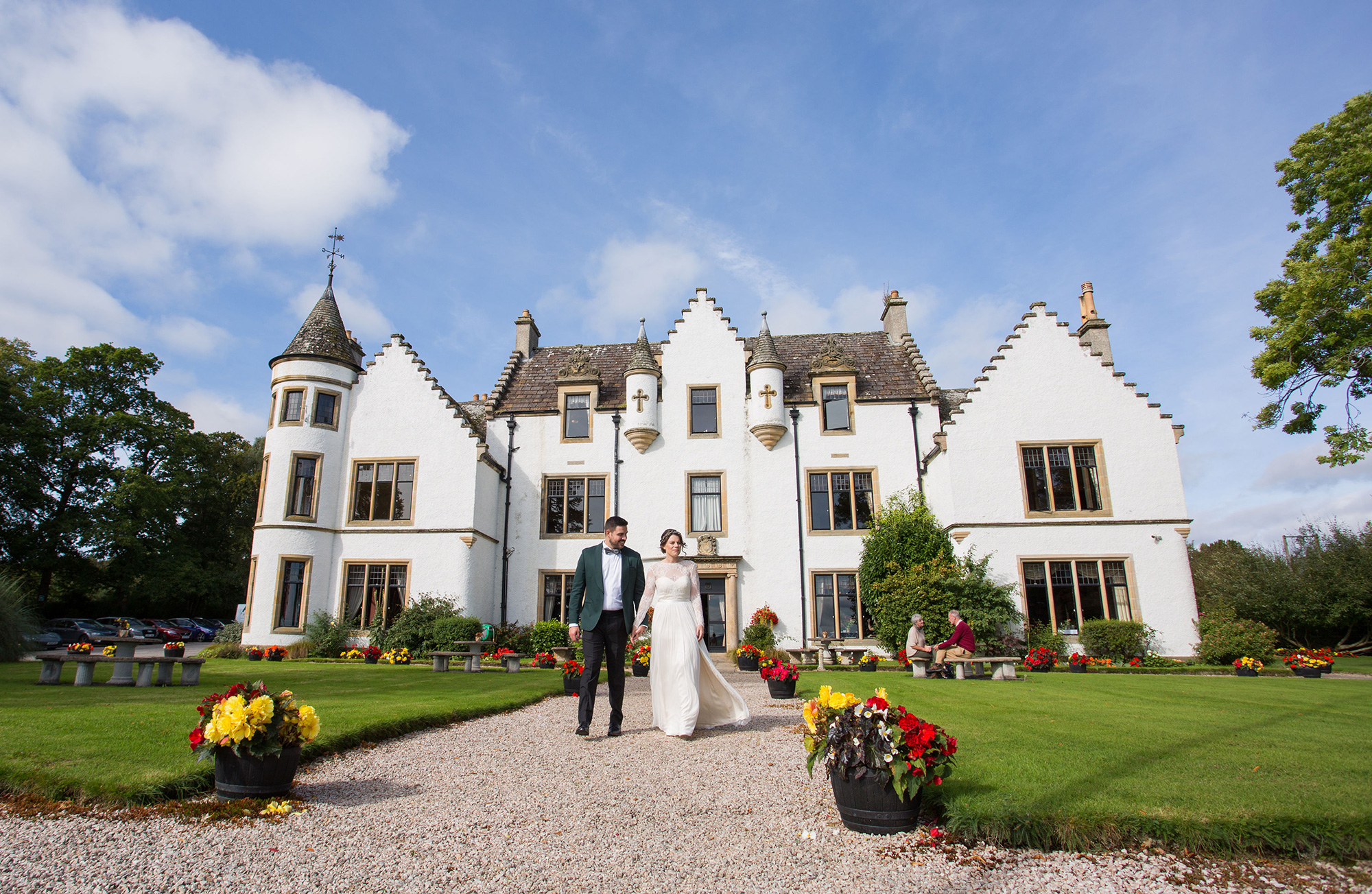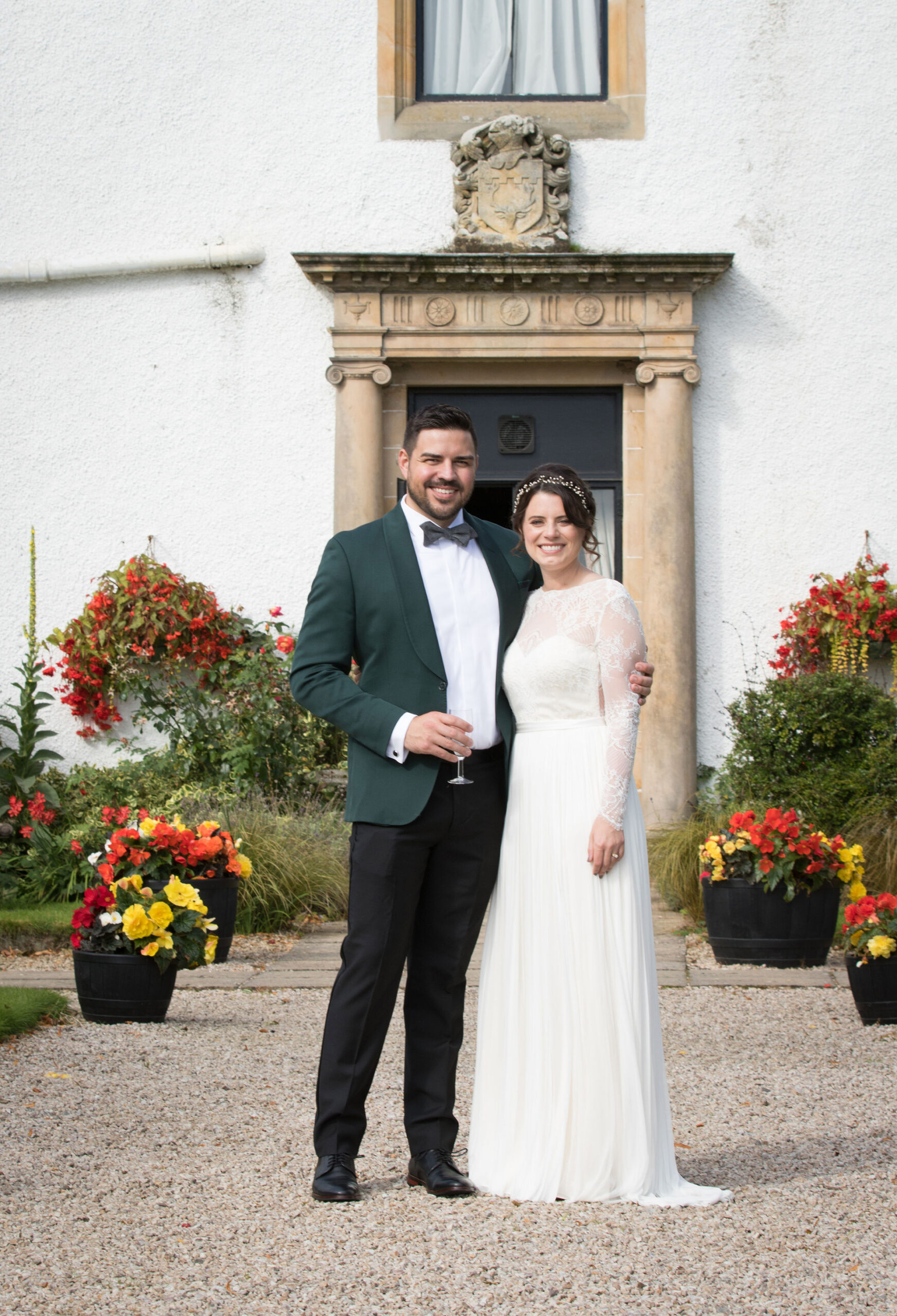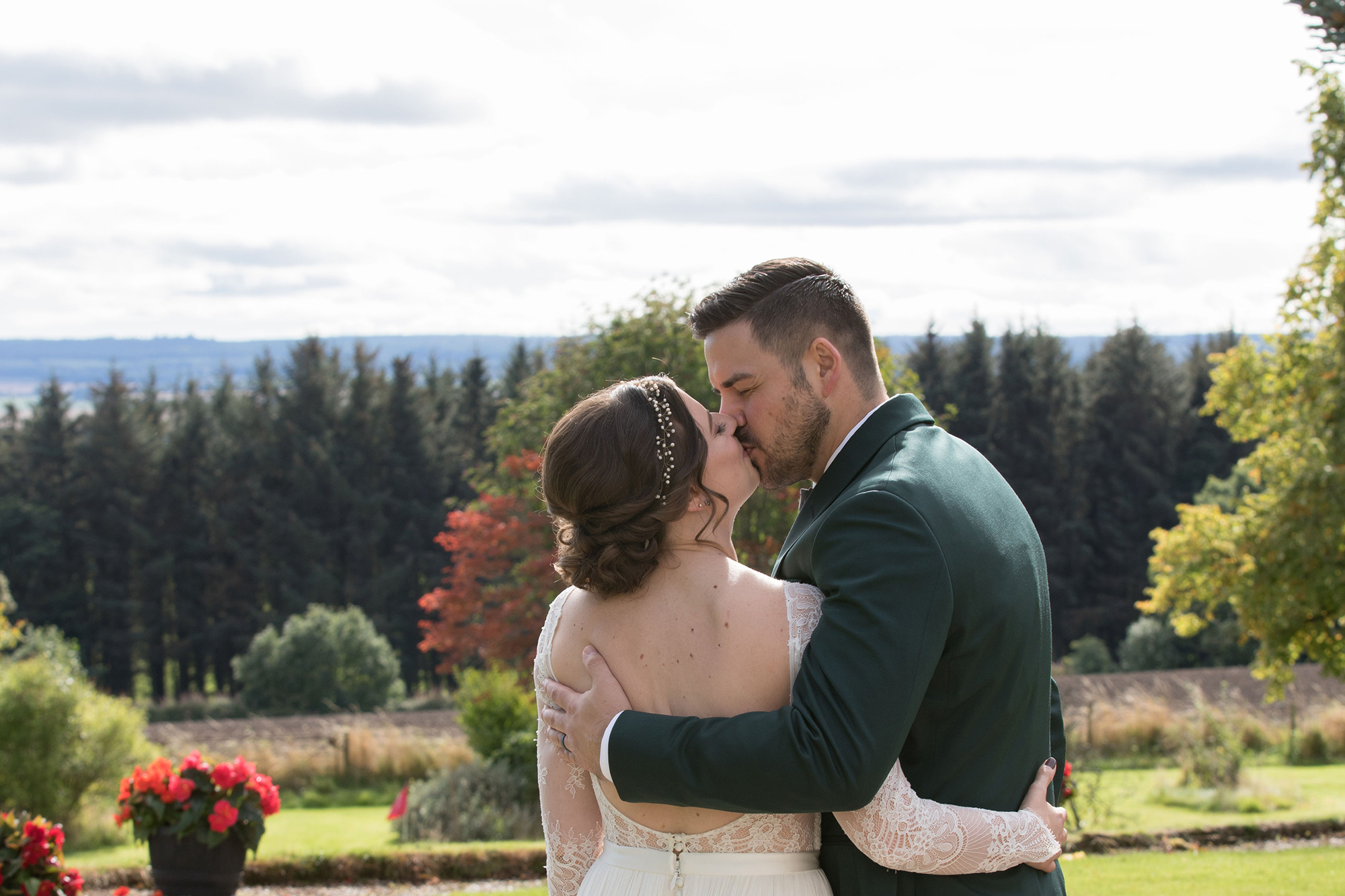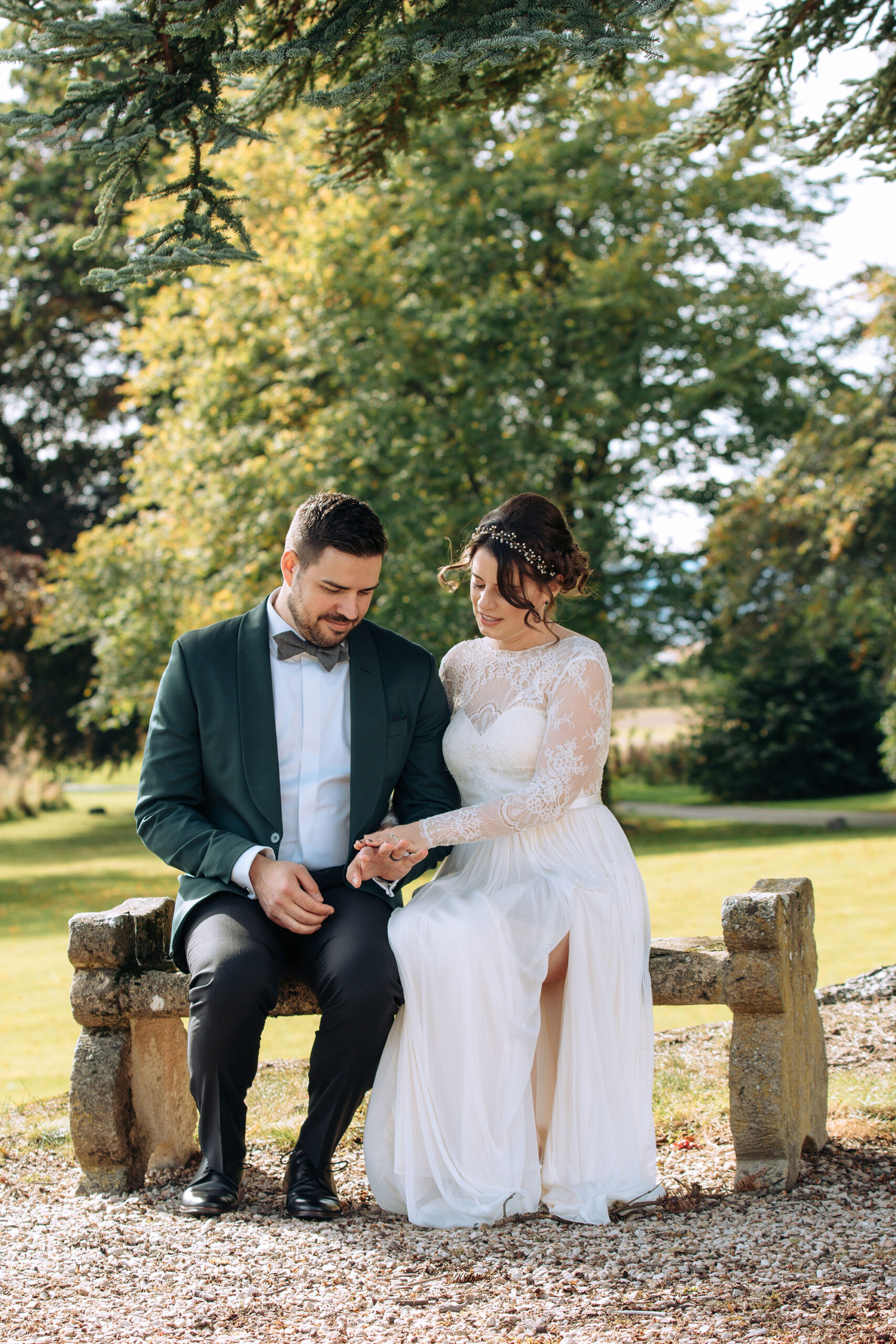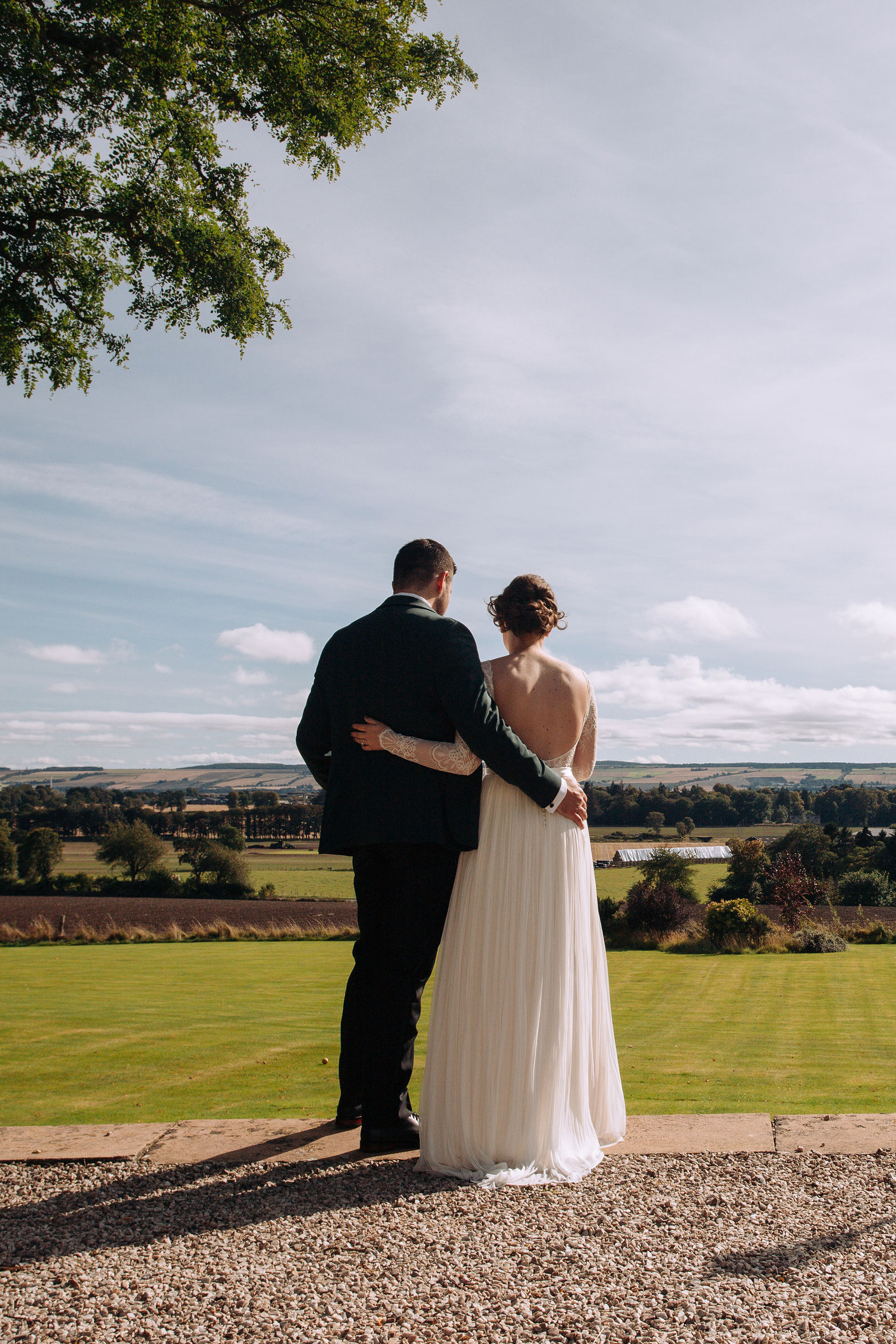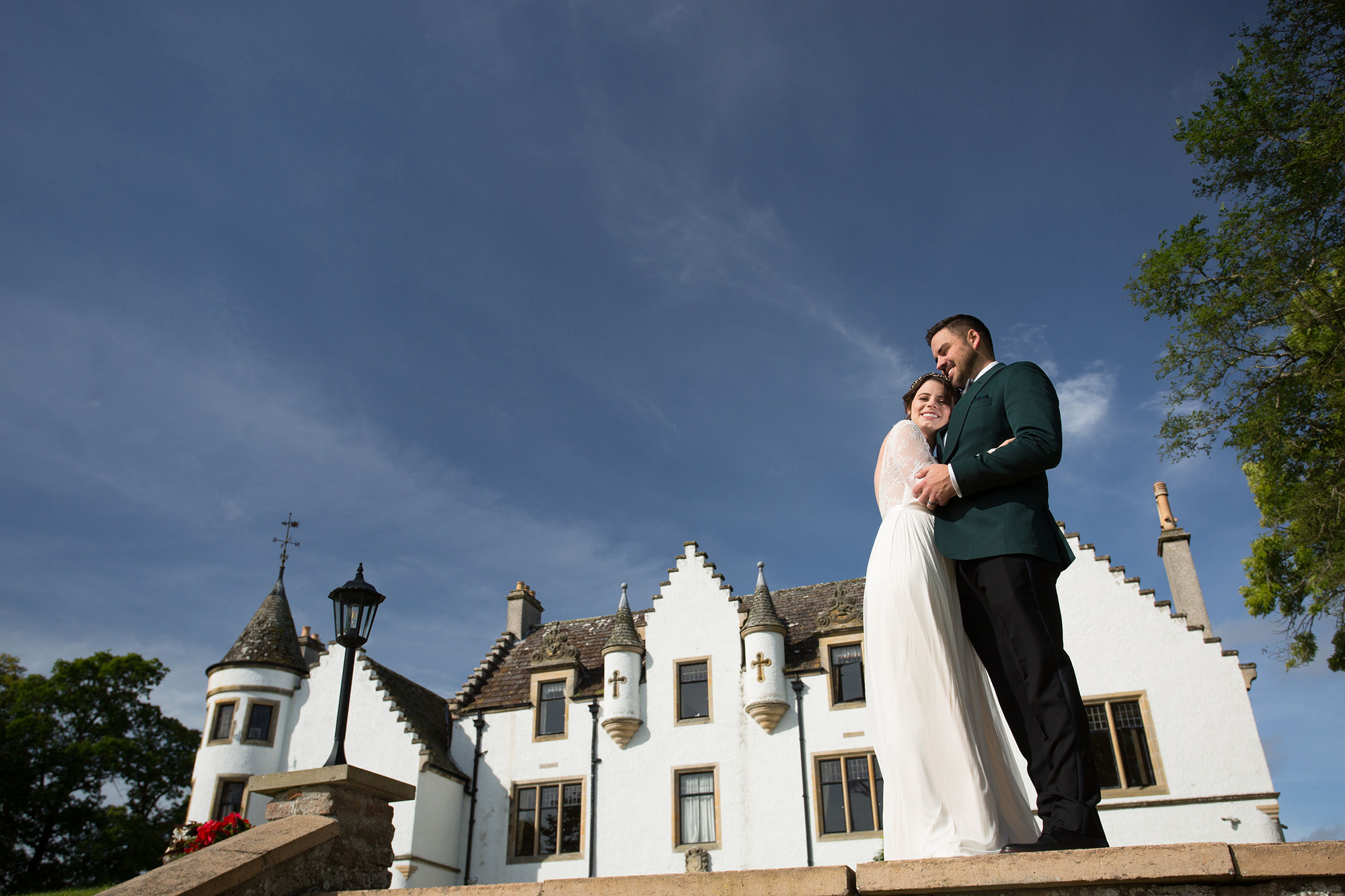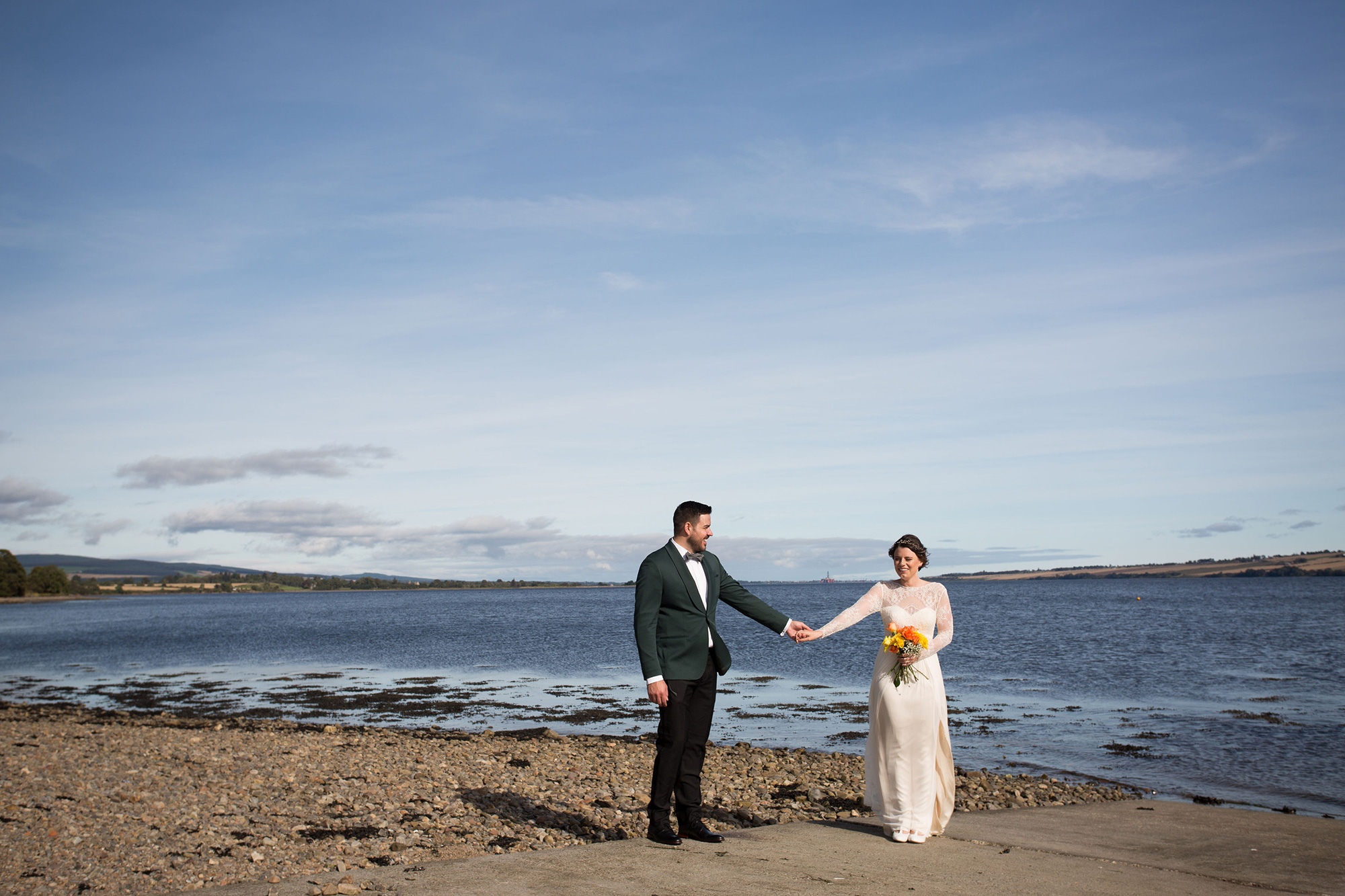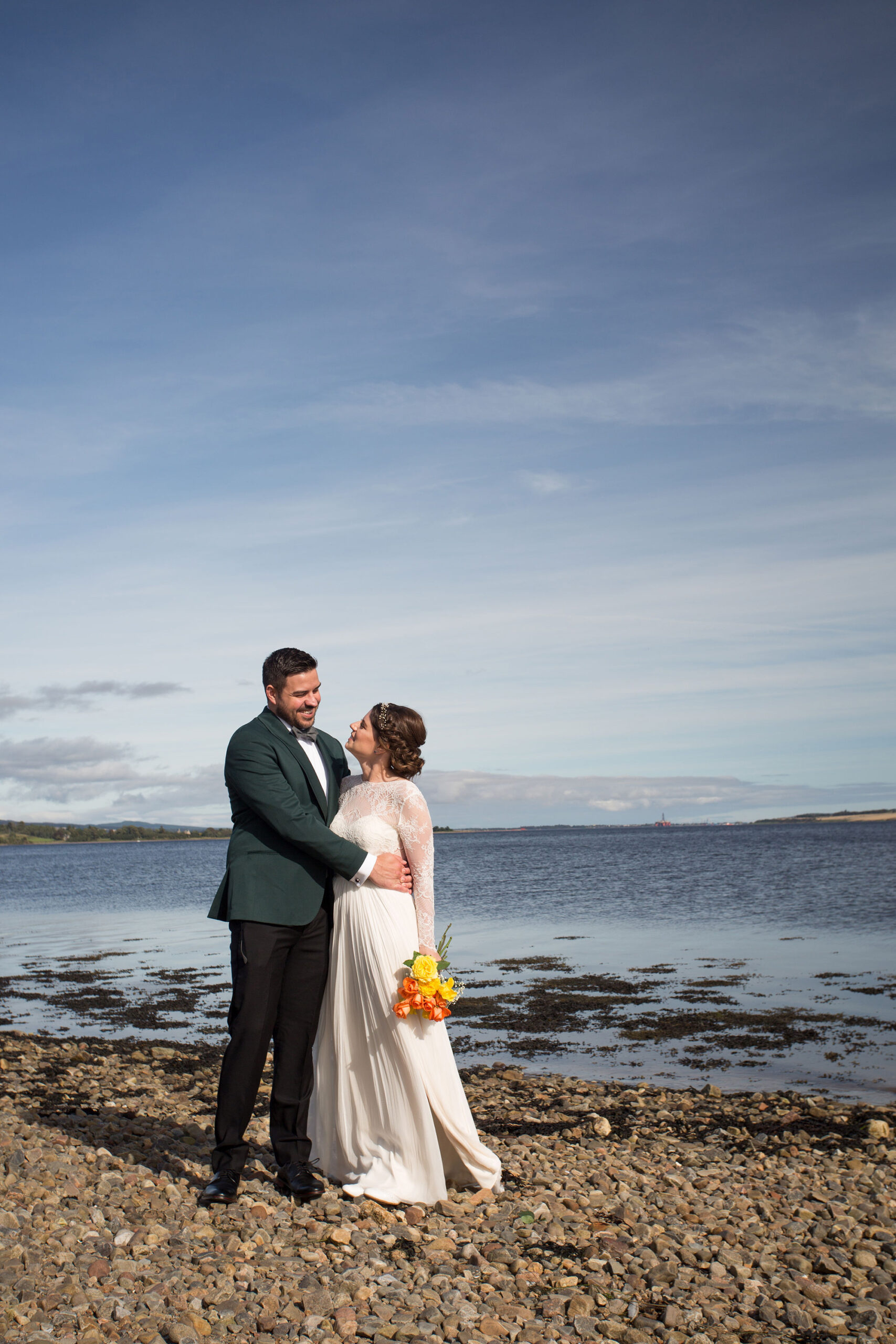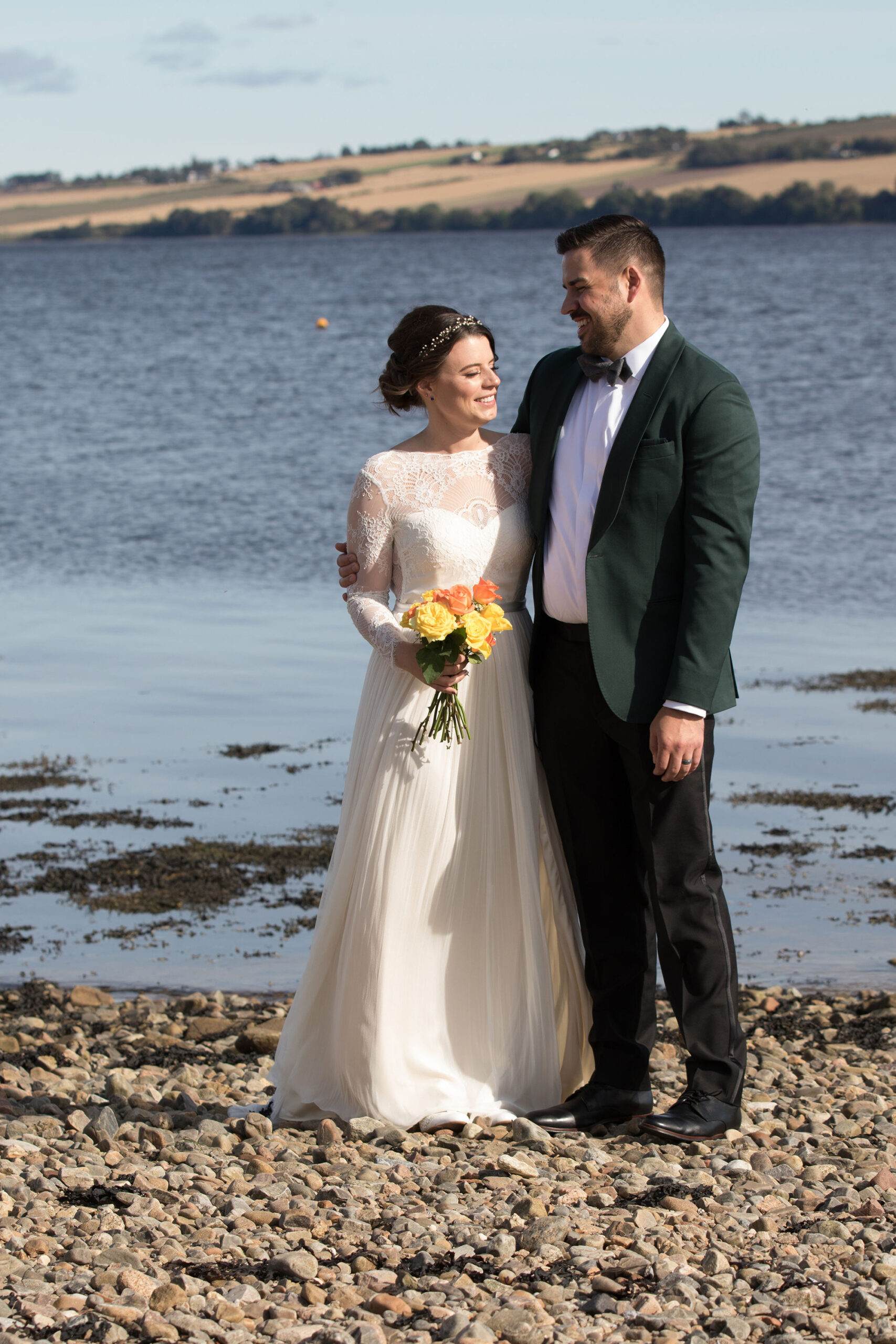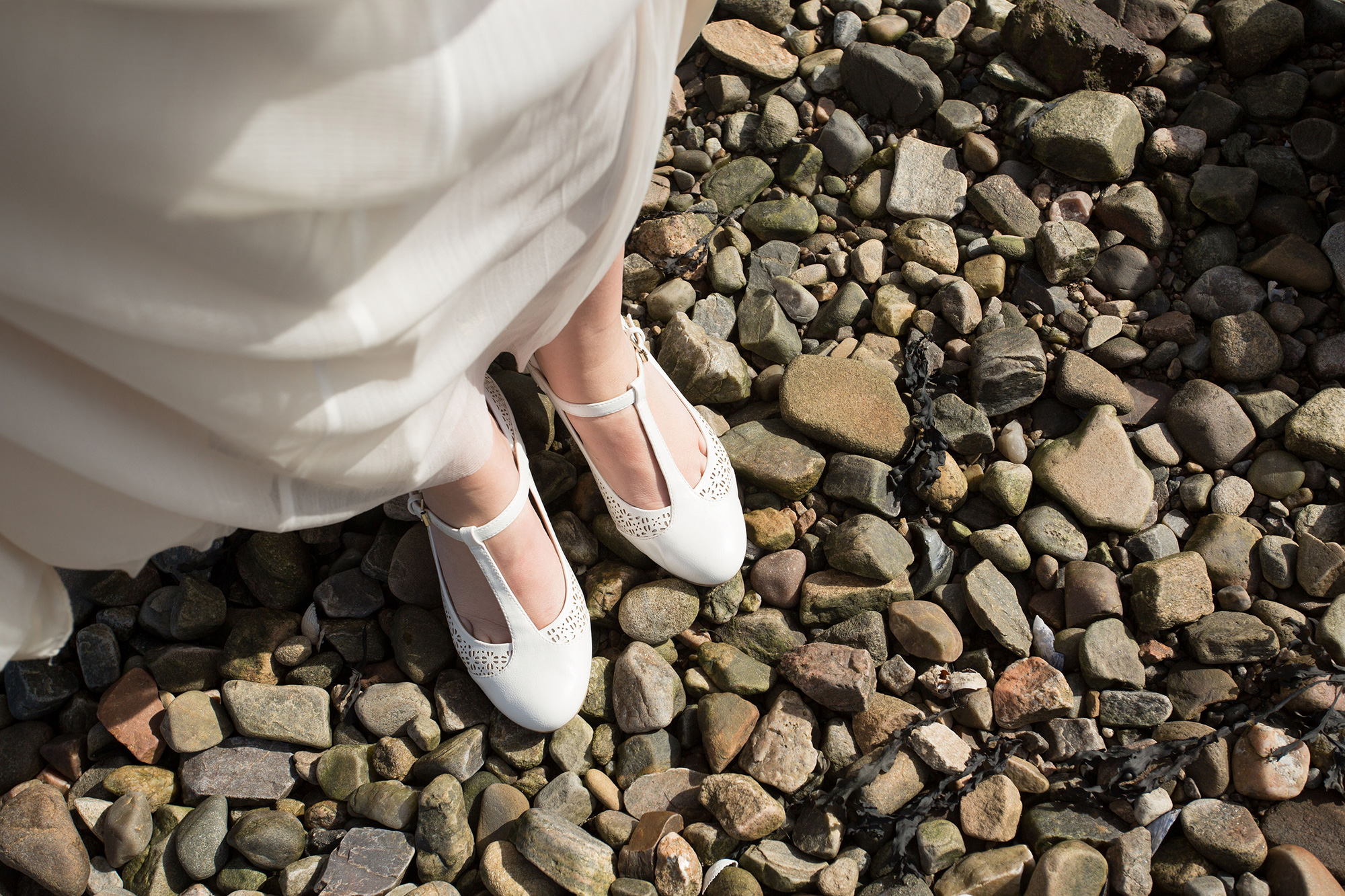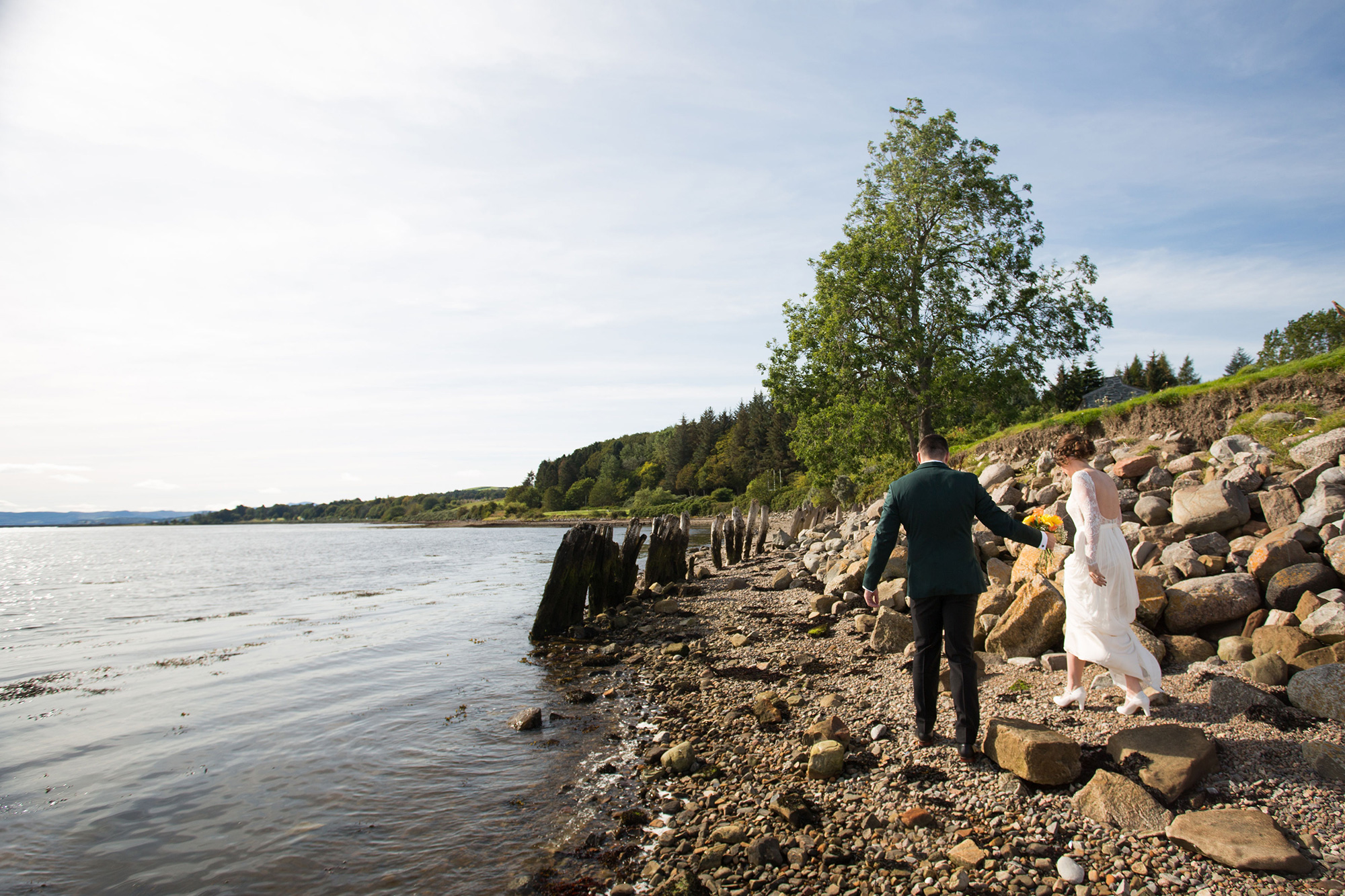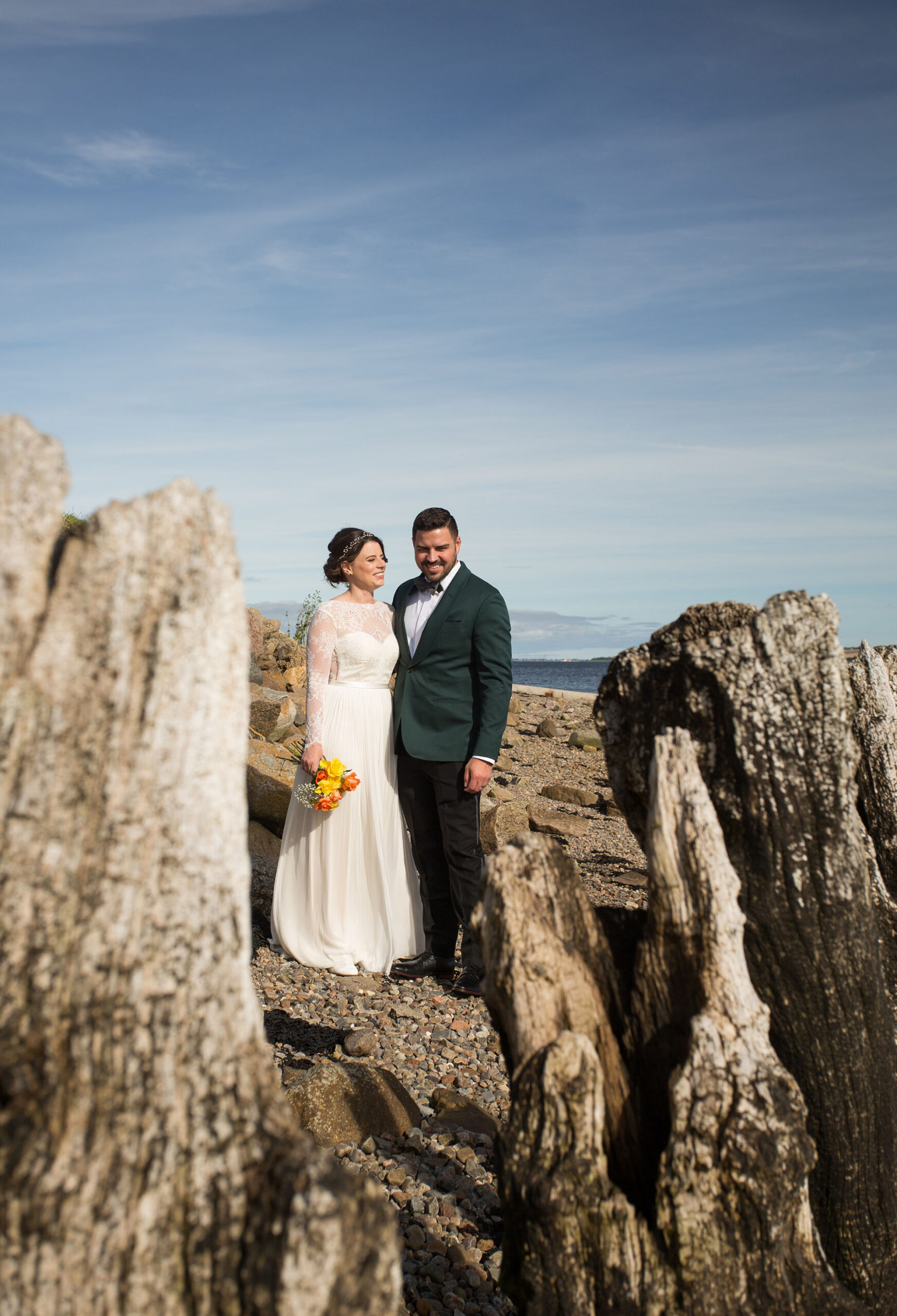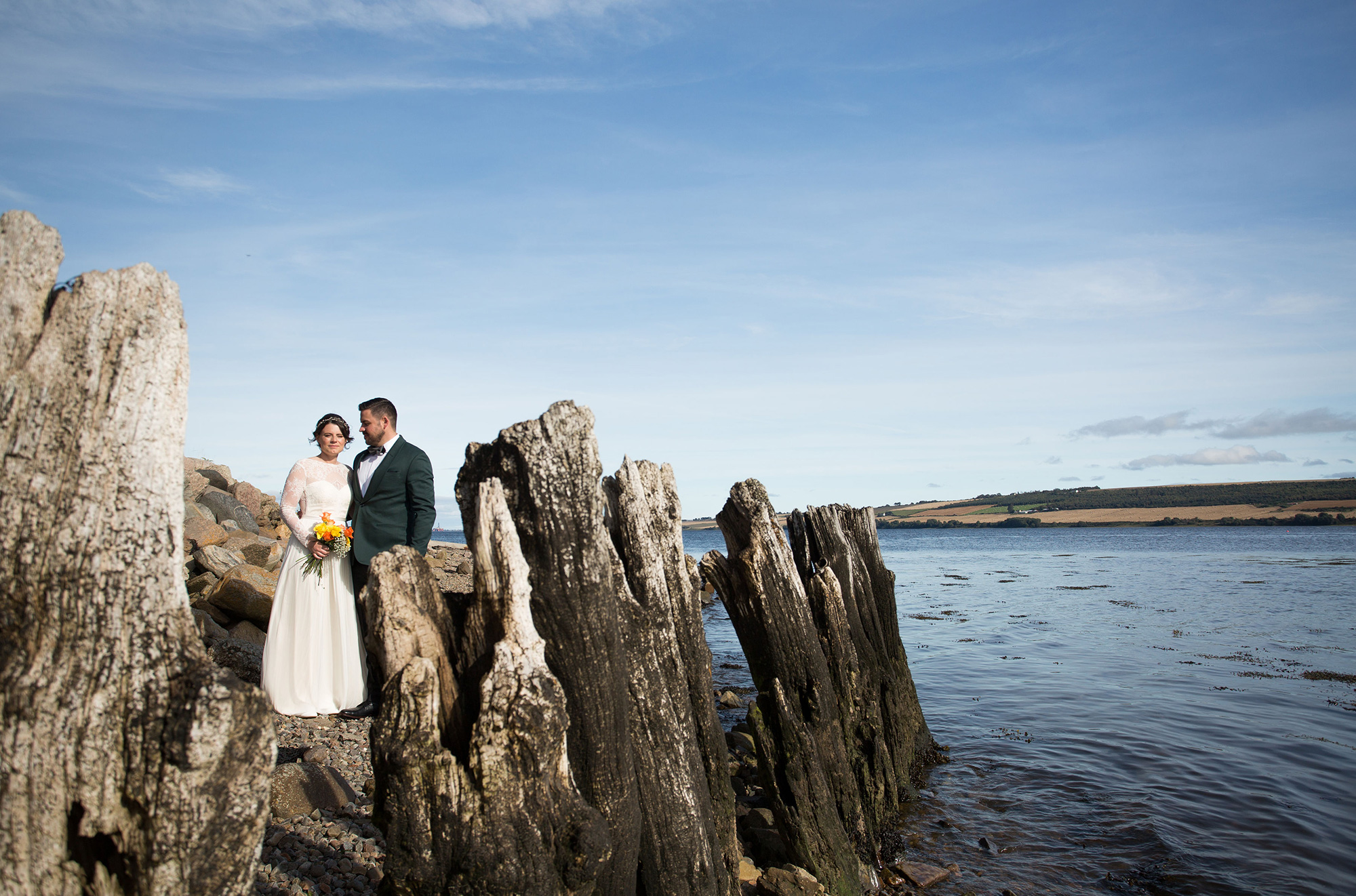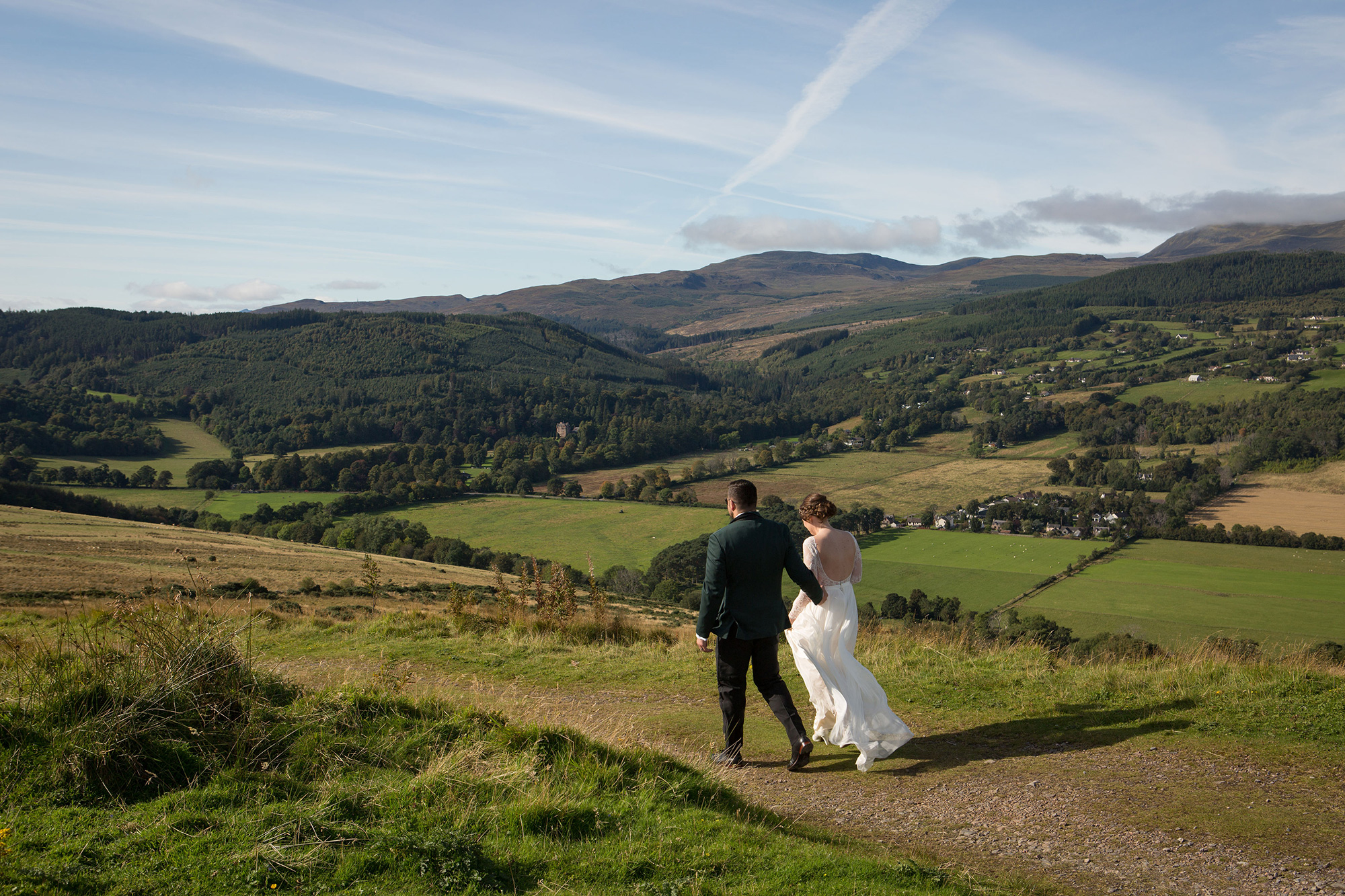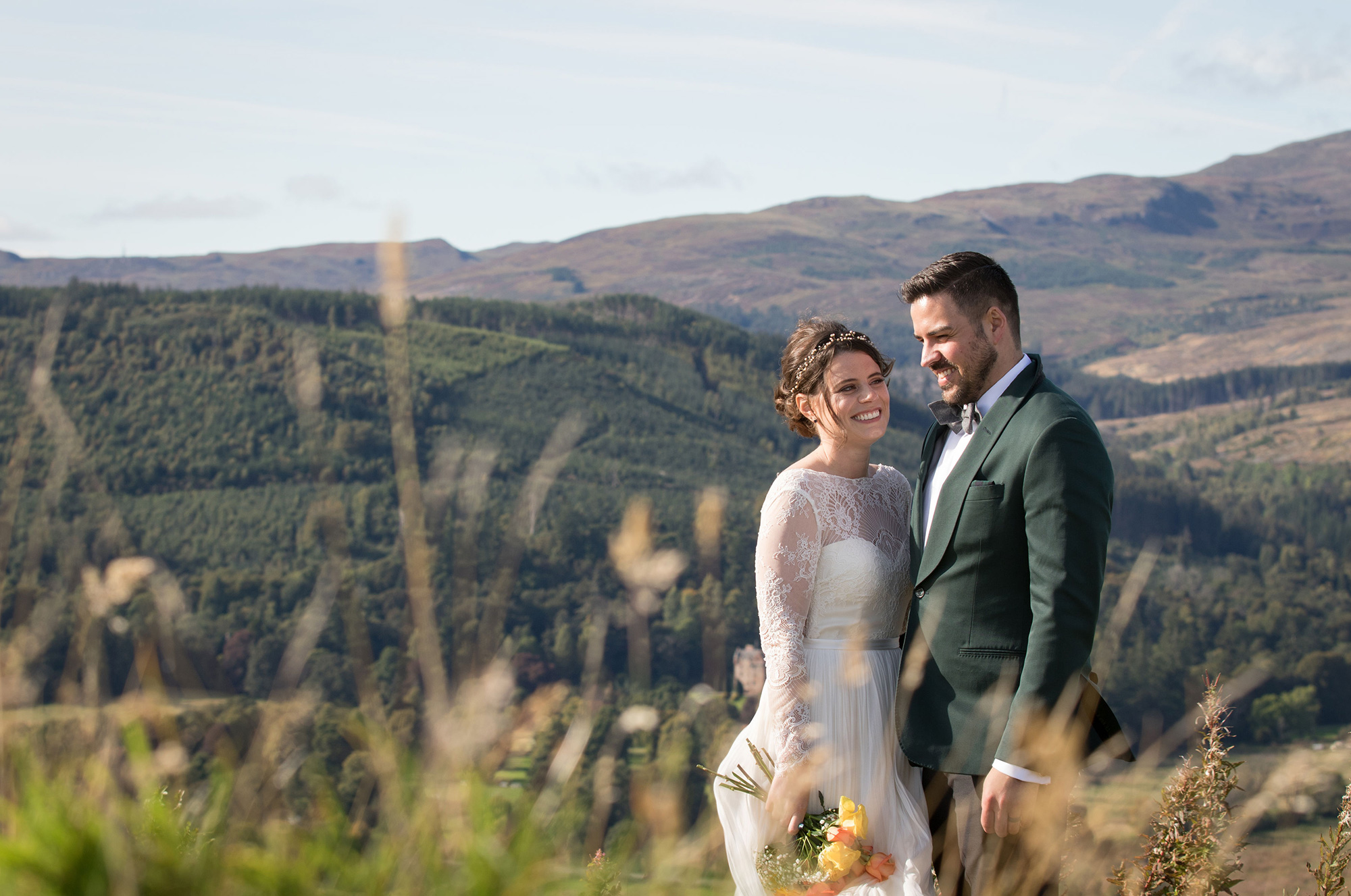 "My wedding band was passed down from my great grandmother, who married in 1918," explains the bride.