A love of travel inspired Amy and Mark's simple, elegant wedding in Scotland.
"We knew we wanted a smaller wedding and we love travelling, so having a destination wedding was the perfect fit for us," Amy explains.
"We didn't want to get married in a hot location and we both have Scottish heritage in our families, so Scotland was the perfect match."
The Canadian couple chose the ruined medieval fortress, Dunnottar Castle, near Stonehaven, for their clifftop ceremony on October 2, 2018.
The newlyweds and their 40 guests then continued the celebrations at nearby Raemoir House Hotel, which the pair had rented for the event to make the most of the time with family and friends.
"Truly, Raemoir House went way beyond our expectations for a wedding venue. It was perfect," Amy says.
"We loved the unique charm and how beautifully stunning it was. It was also really nice that all of guests were able to stay right at the venue with each room being unique."
In planning the simple, elegant wedding, Amy says the priorities were ensuring it was fun and easygoing.
"Everyone was travelling quite the distance to share in this special day with us, so having it beautiful but relaxing was important," she says.
"Mark and I love travelling, seeing new places and going on adventures. Our wedding was all of that, and we got to share this passion with many of our loved ones."
Photos courtesy of Wilson McSheffrey Photography.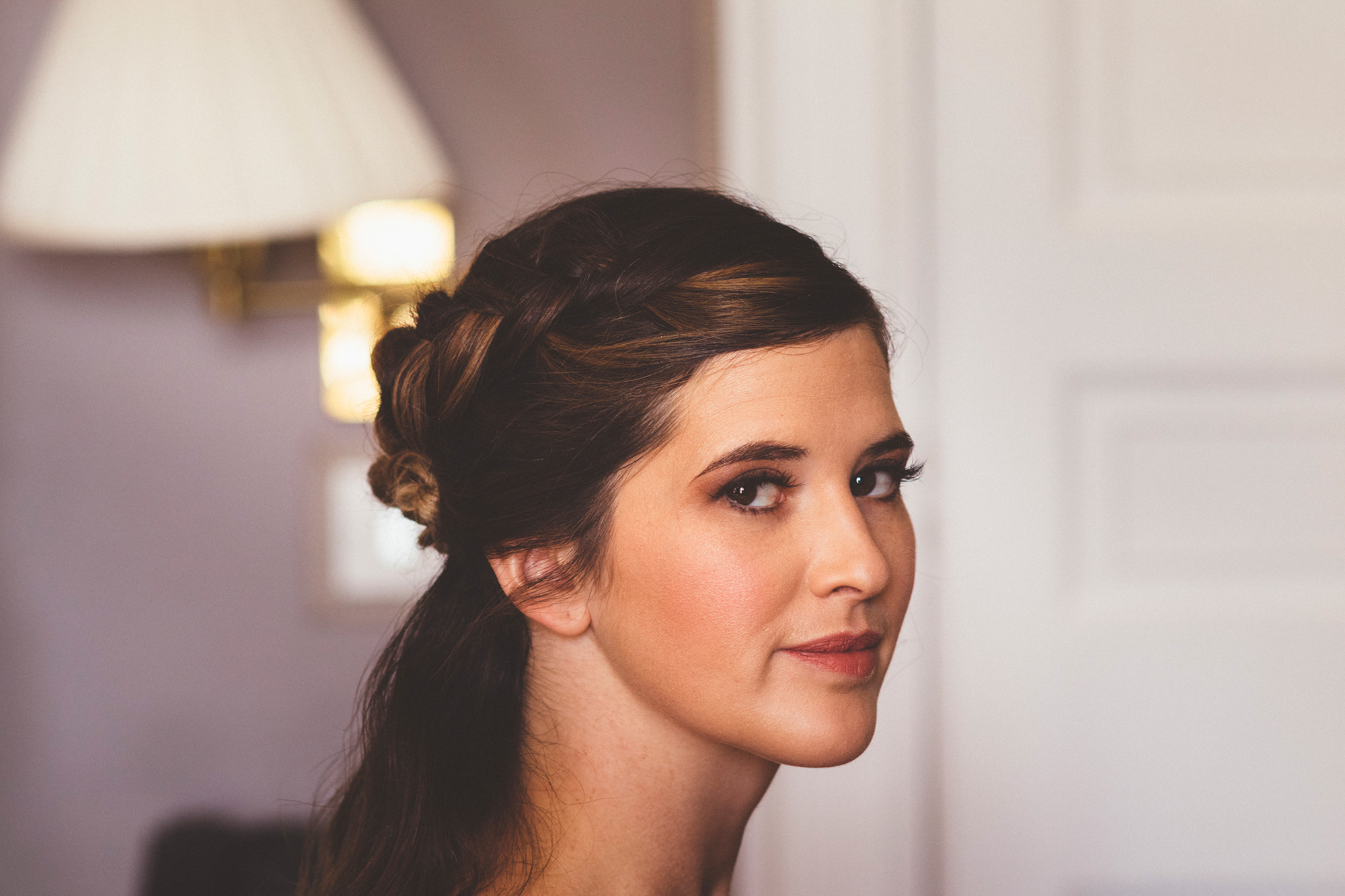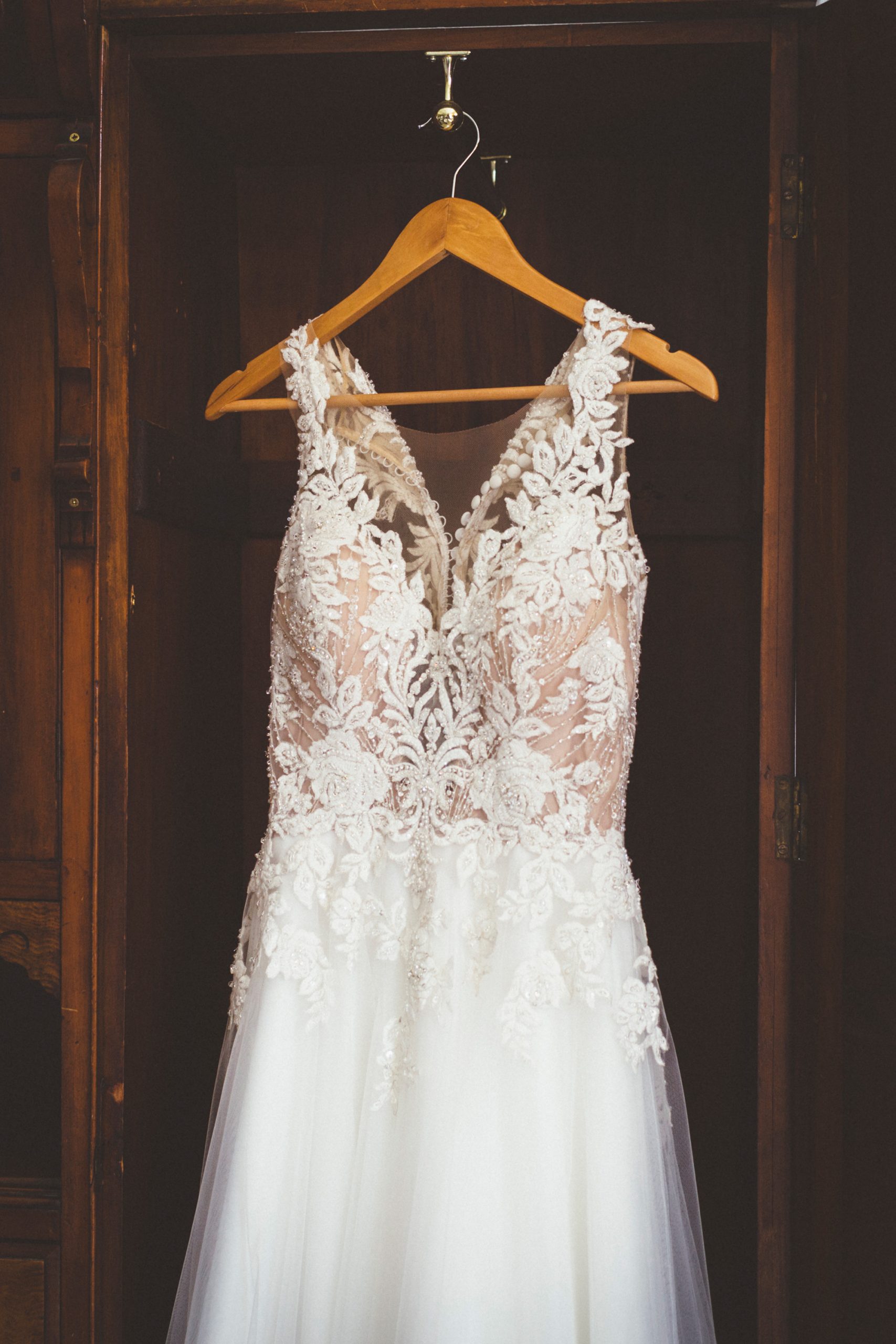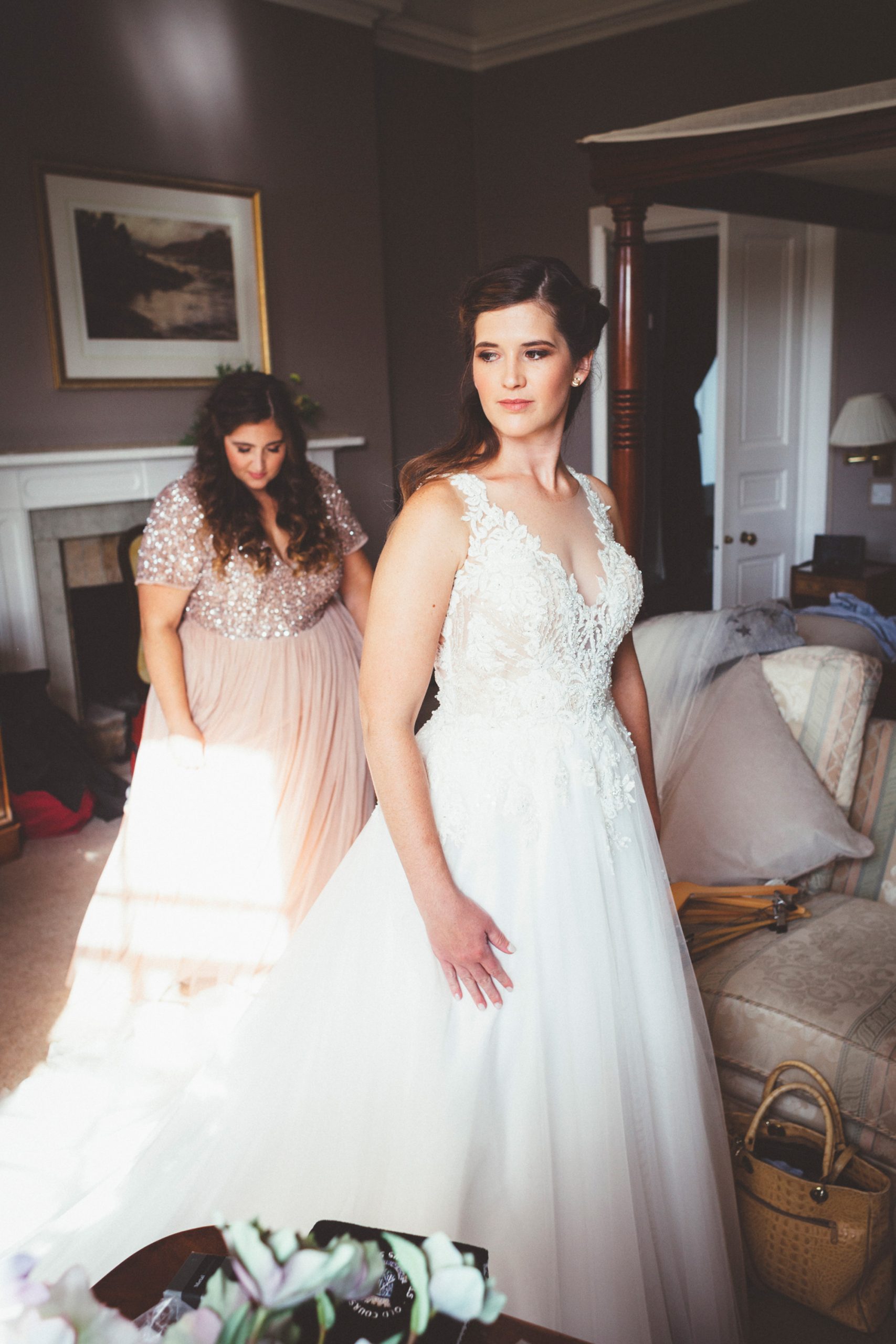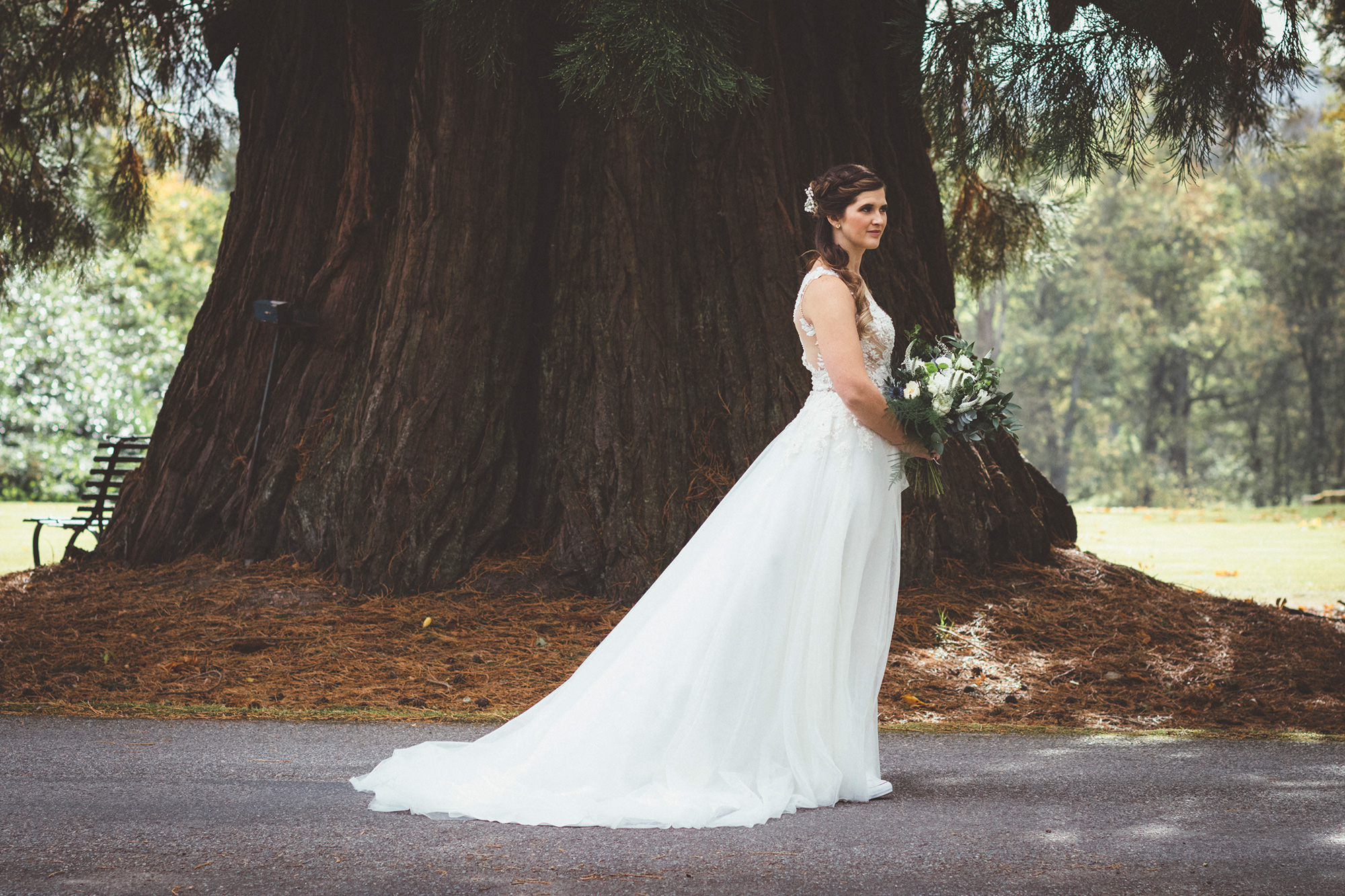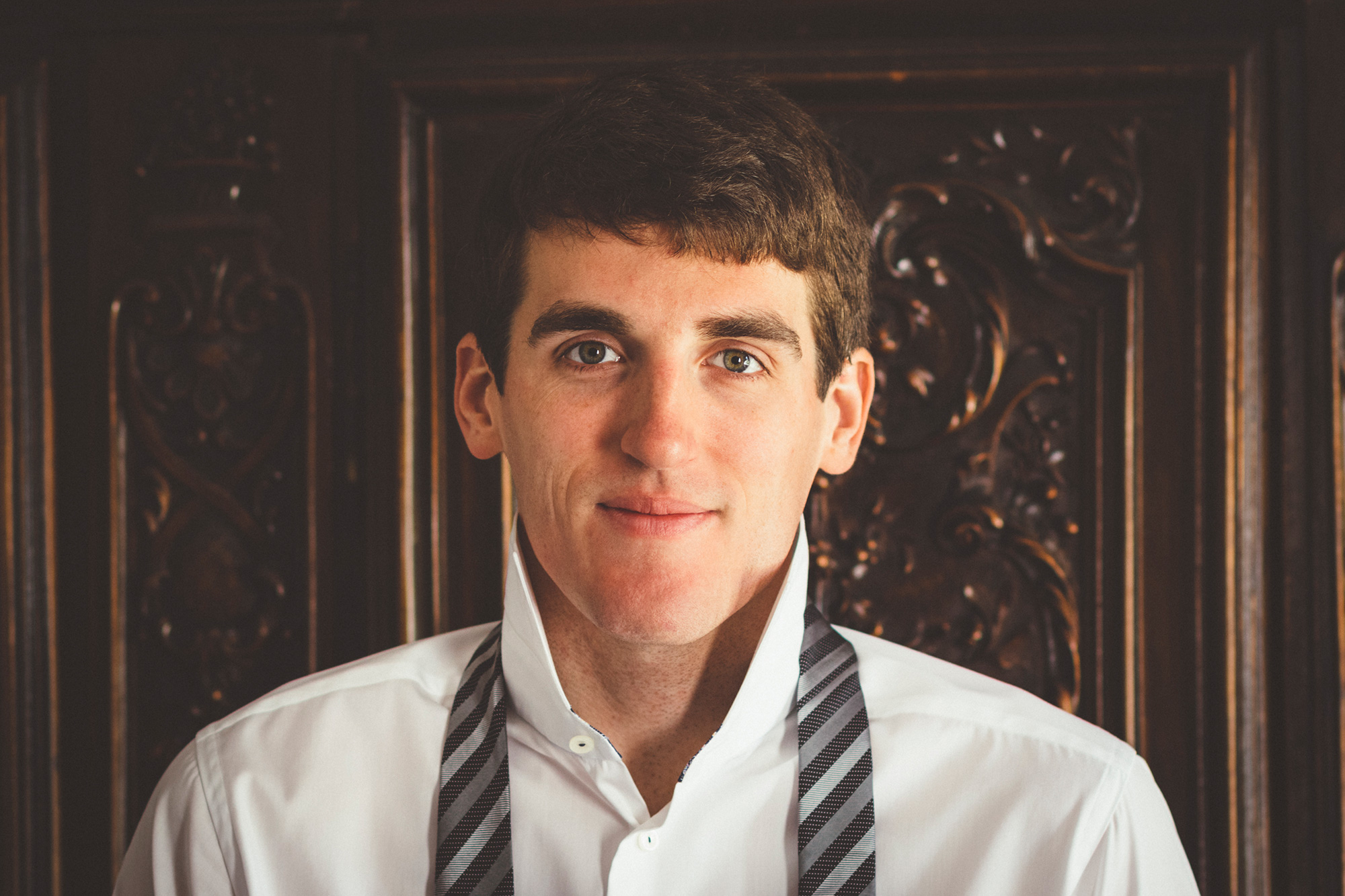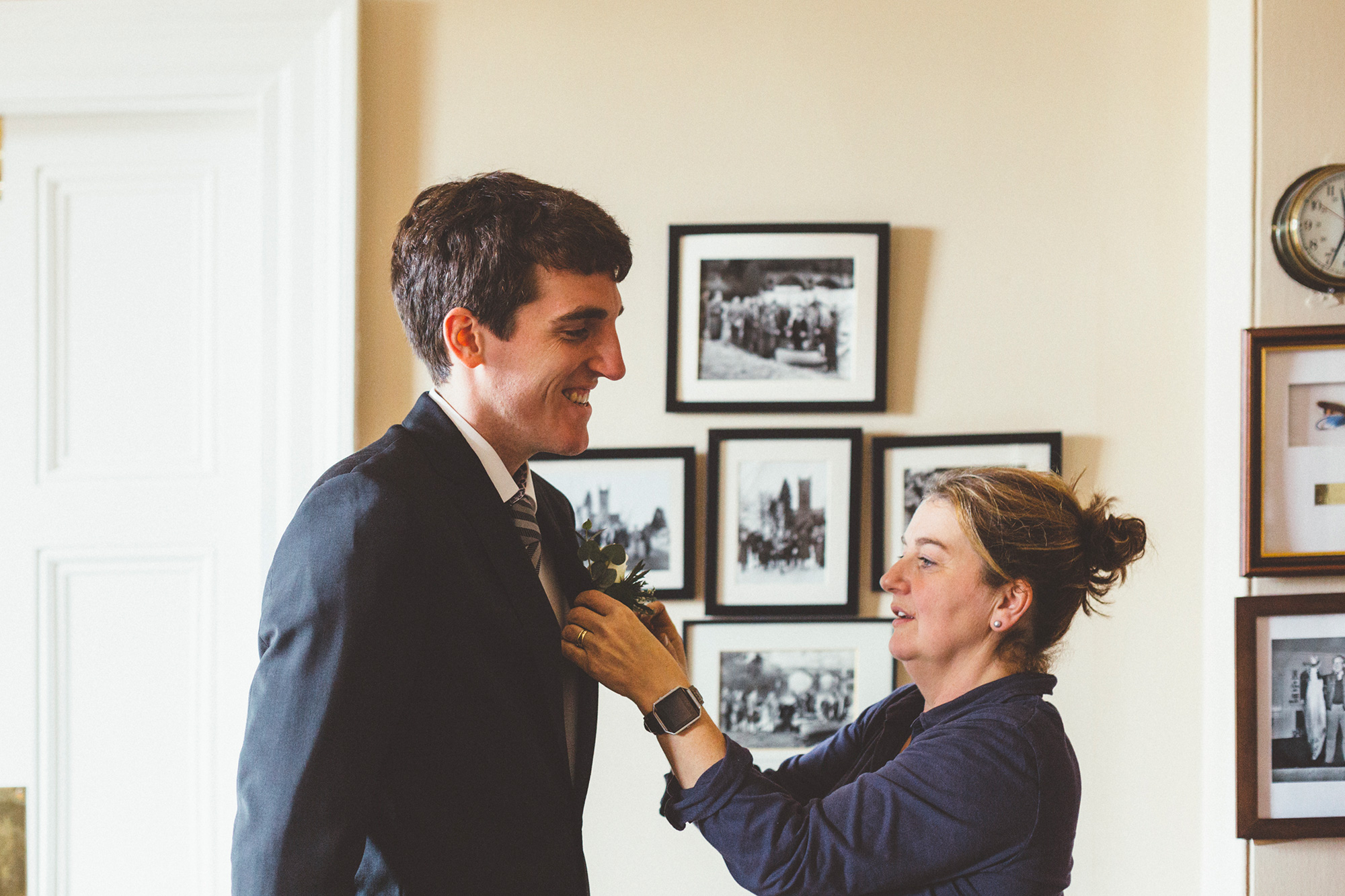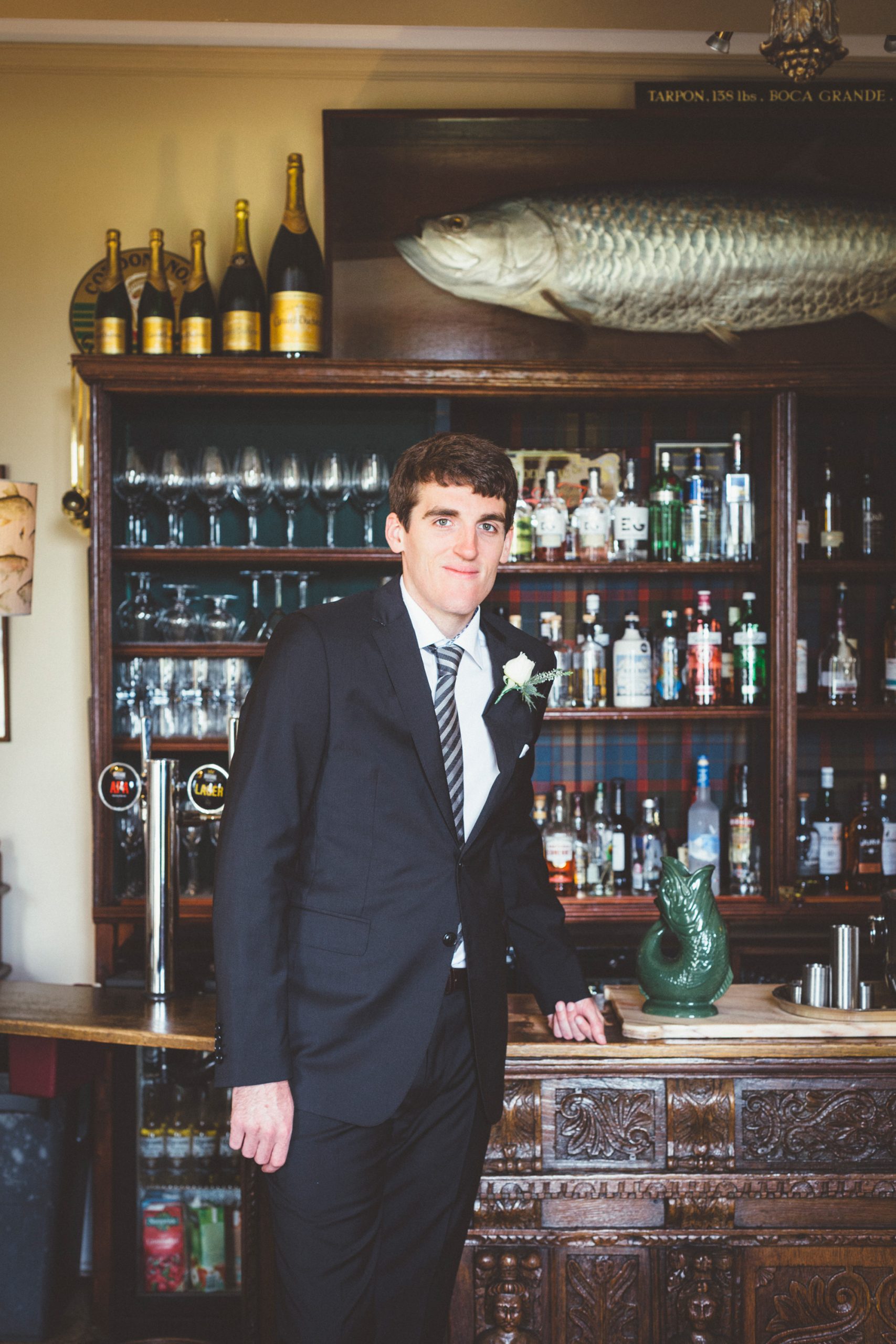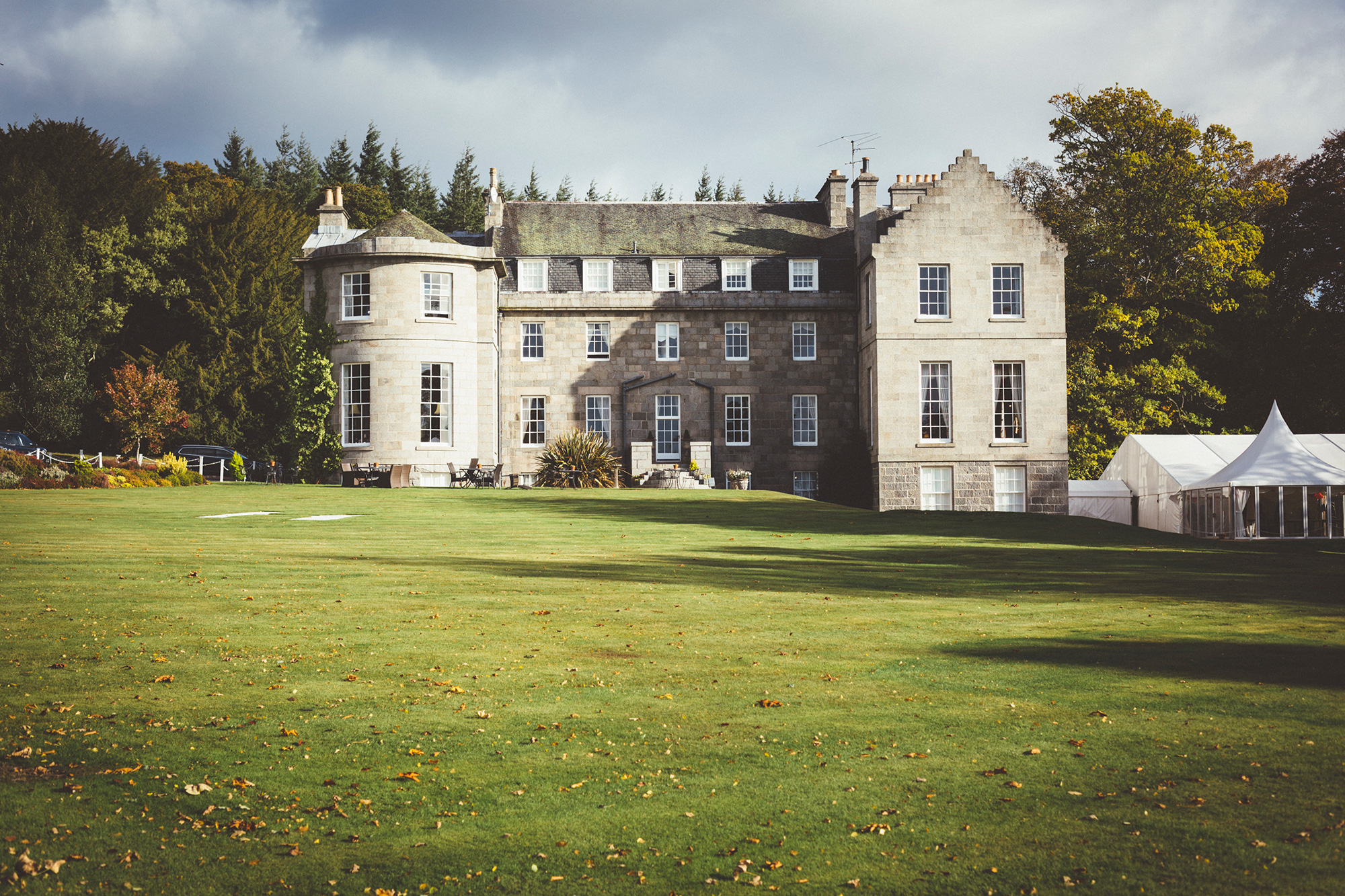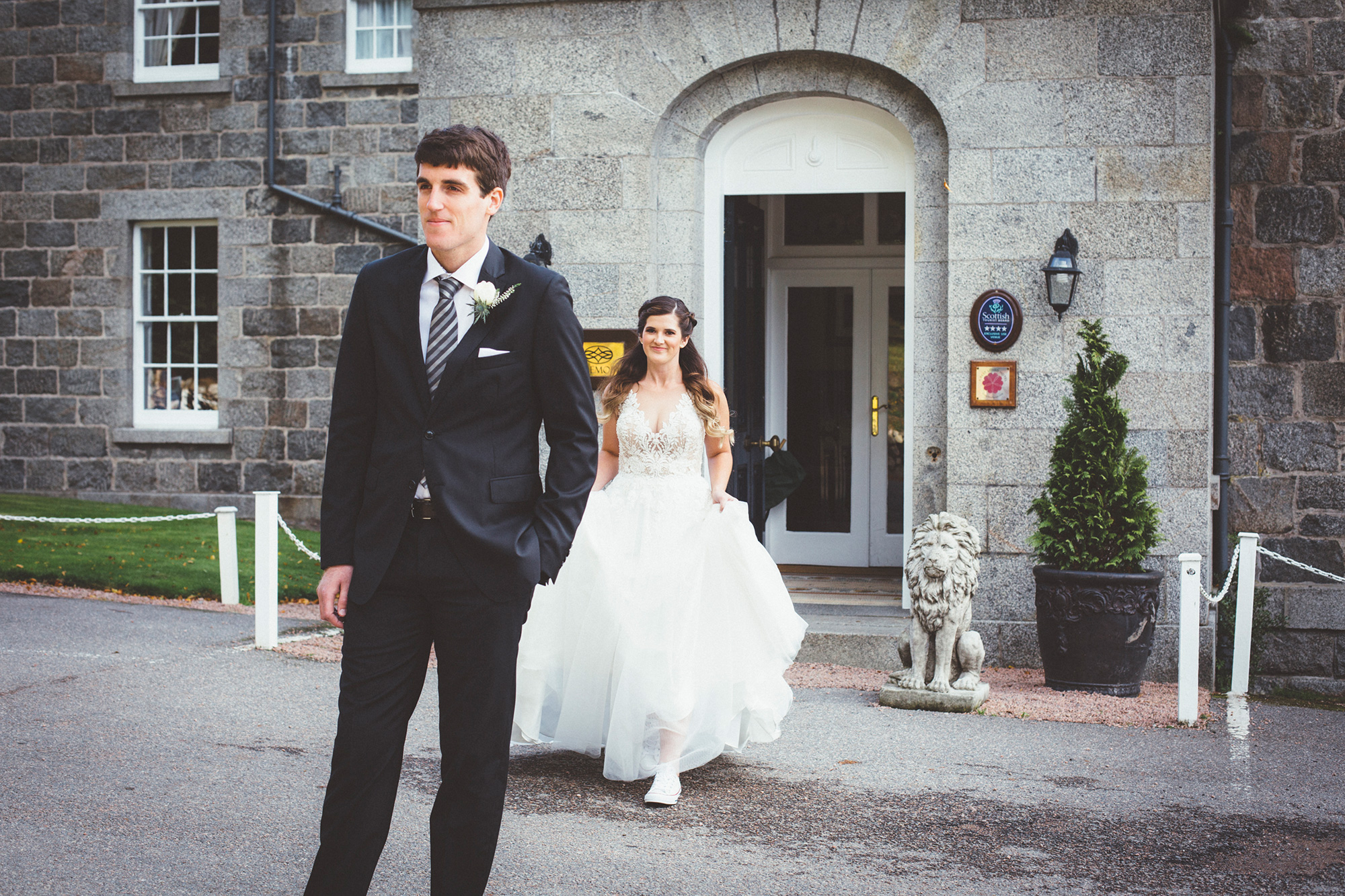 "Mark and I met when we were in high school in 2008 and have been dating ever since, so over 10 years now," Amy says. "We got engaged at night on Venice Beach in June 2017."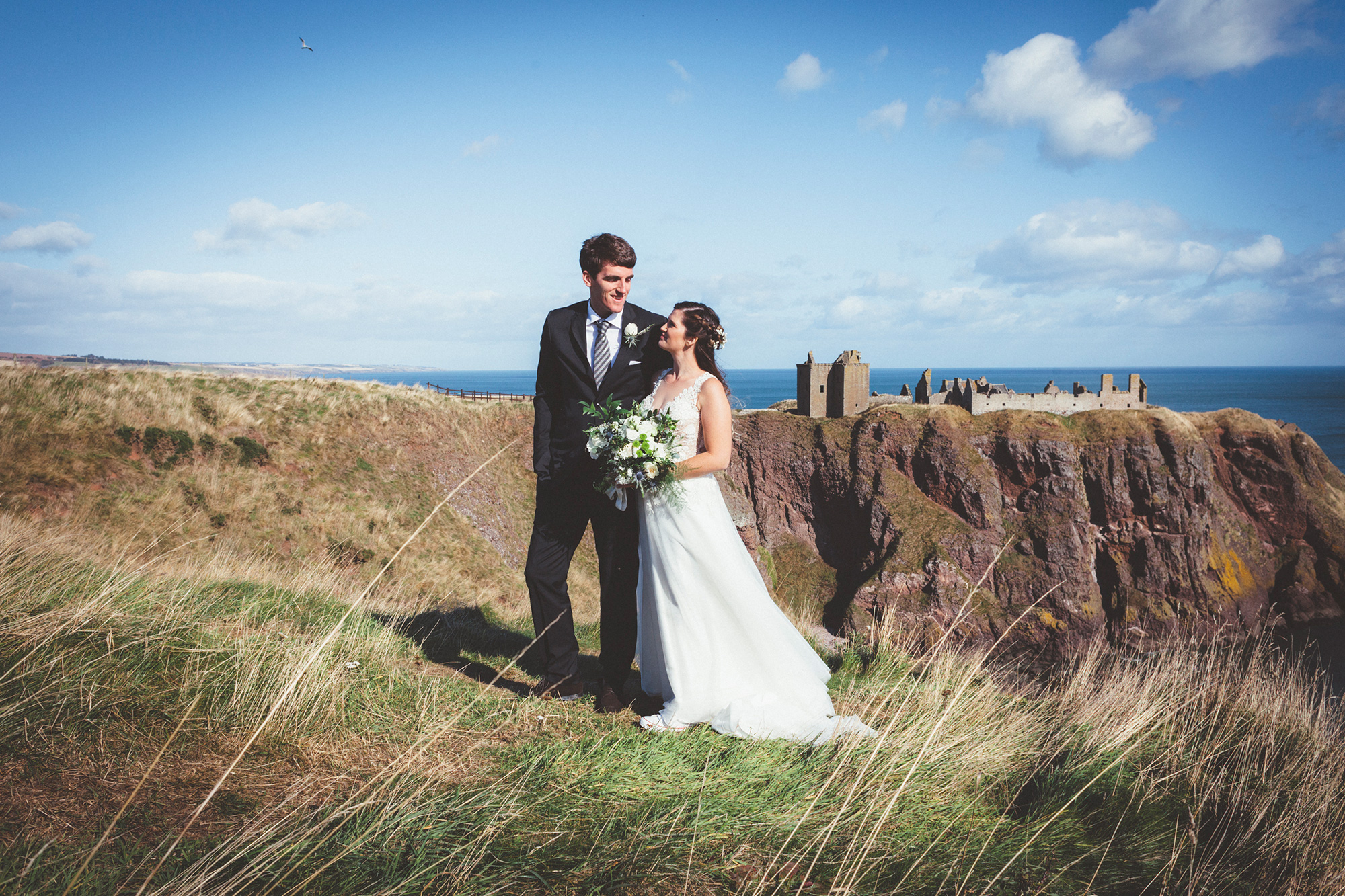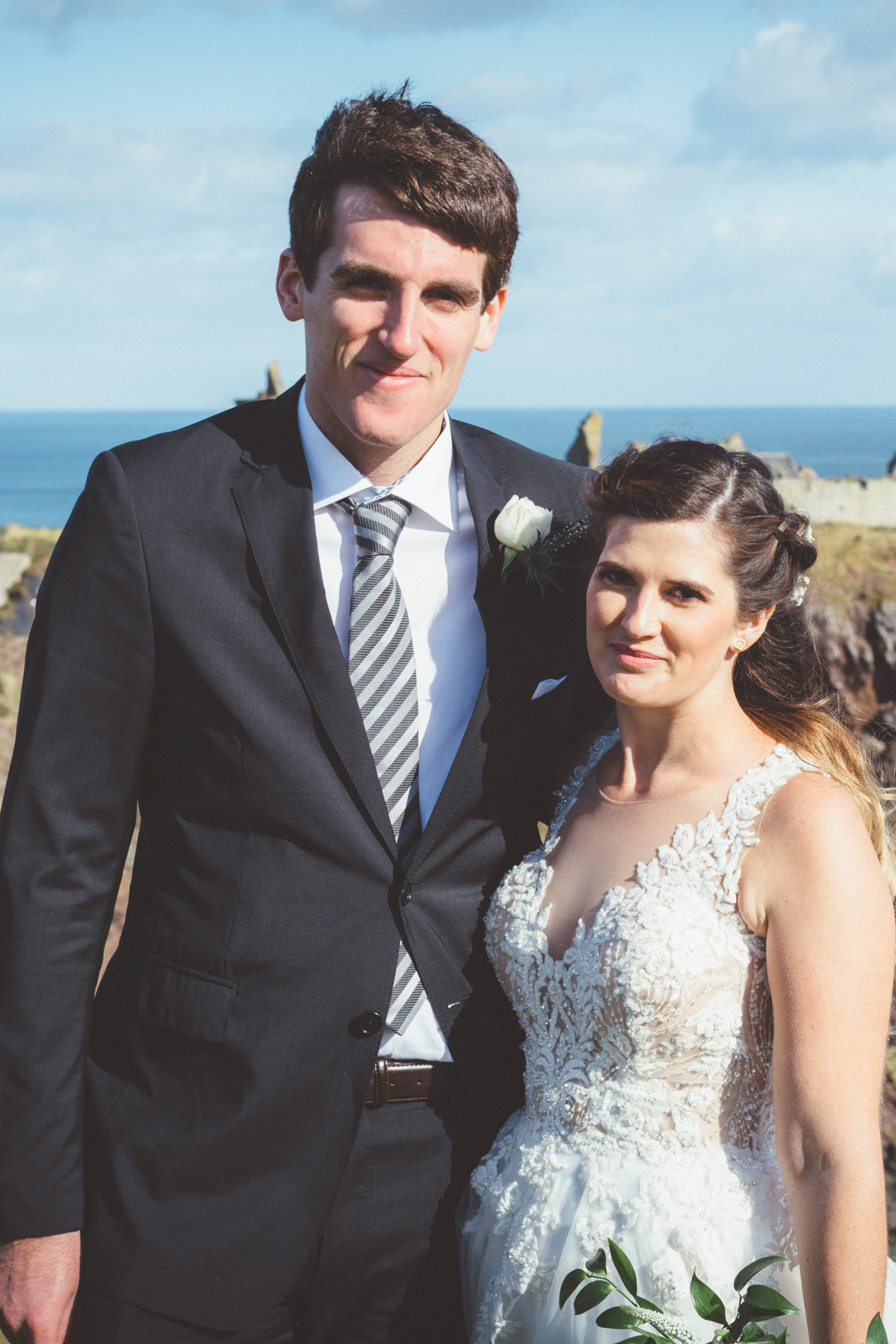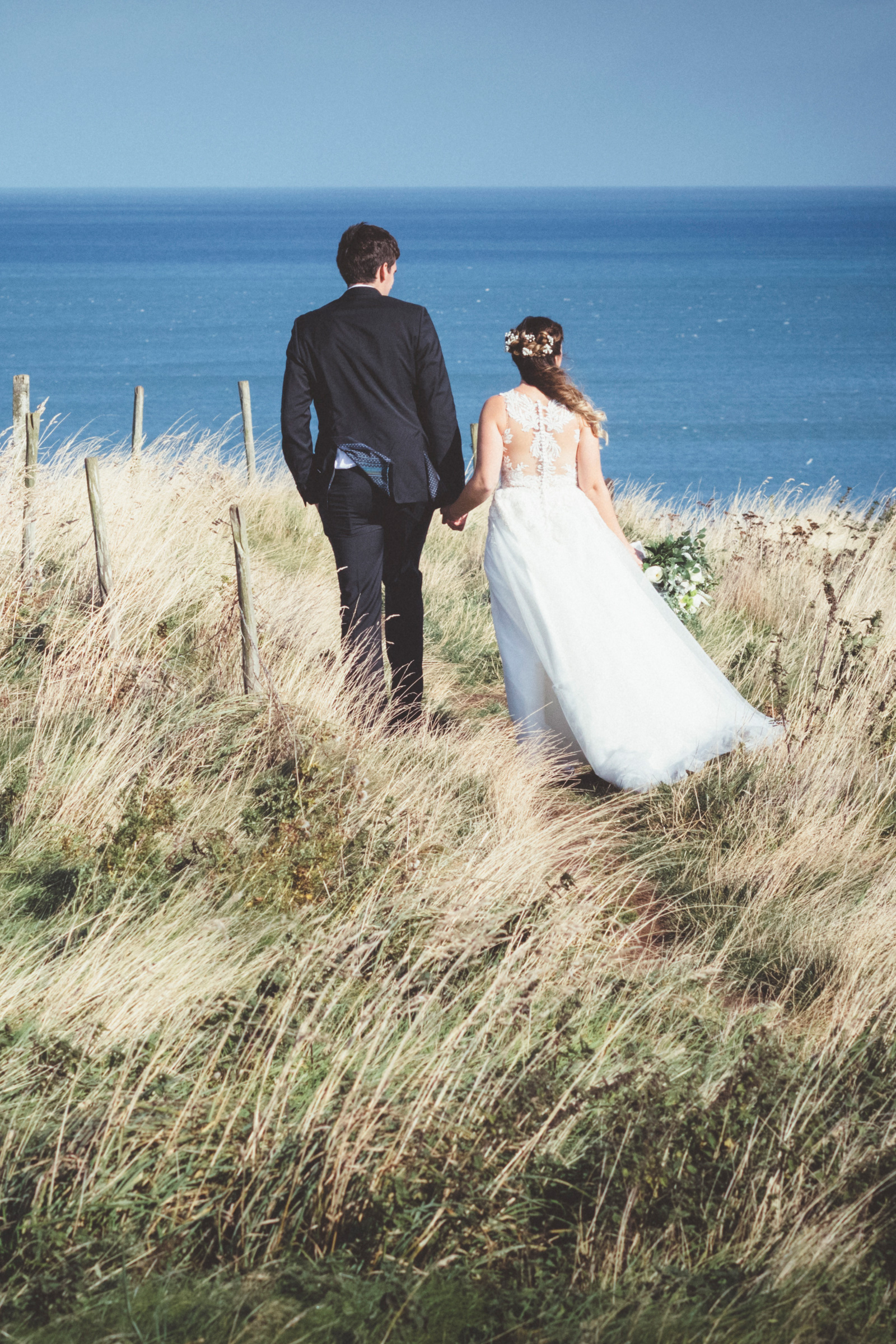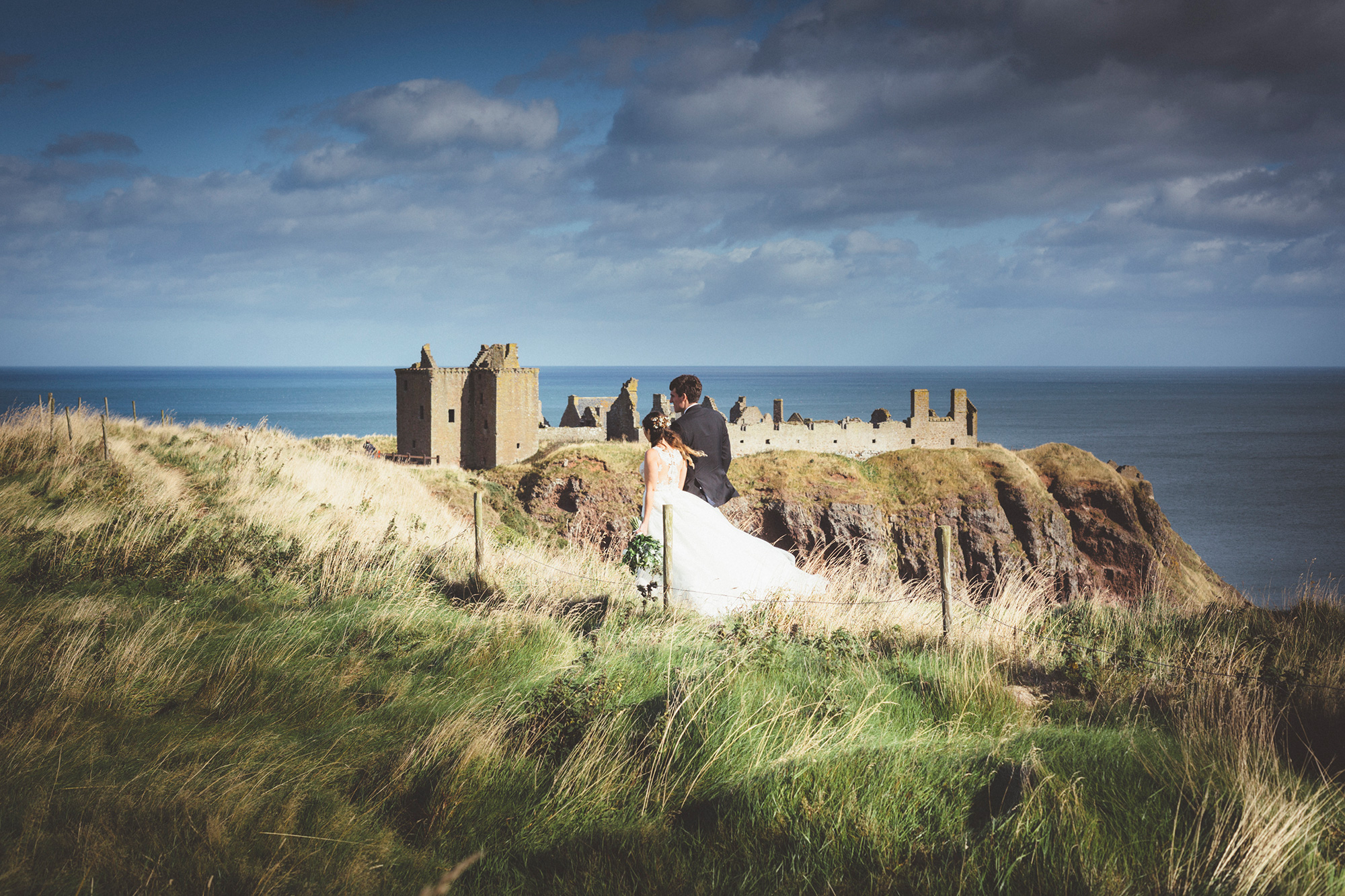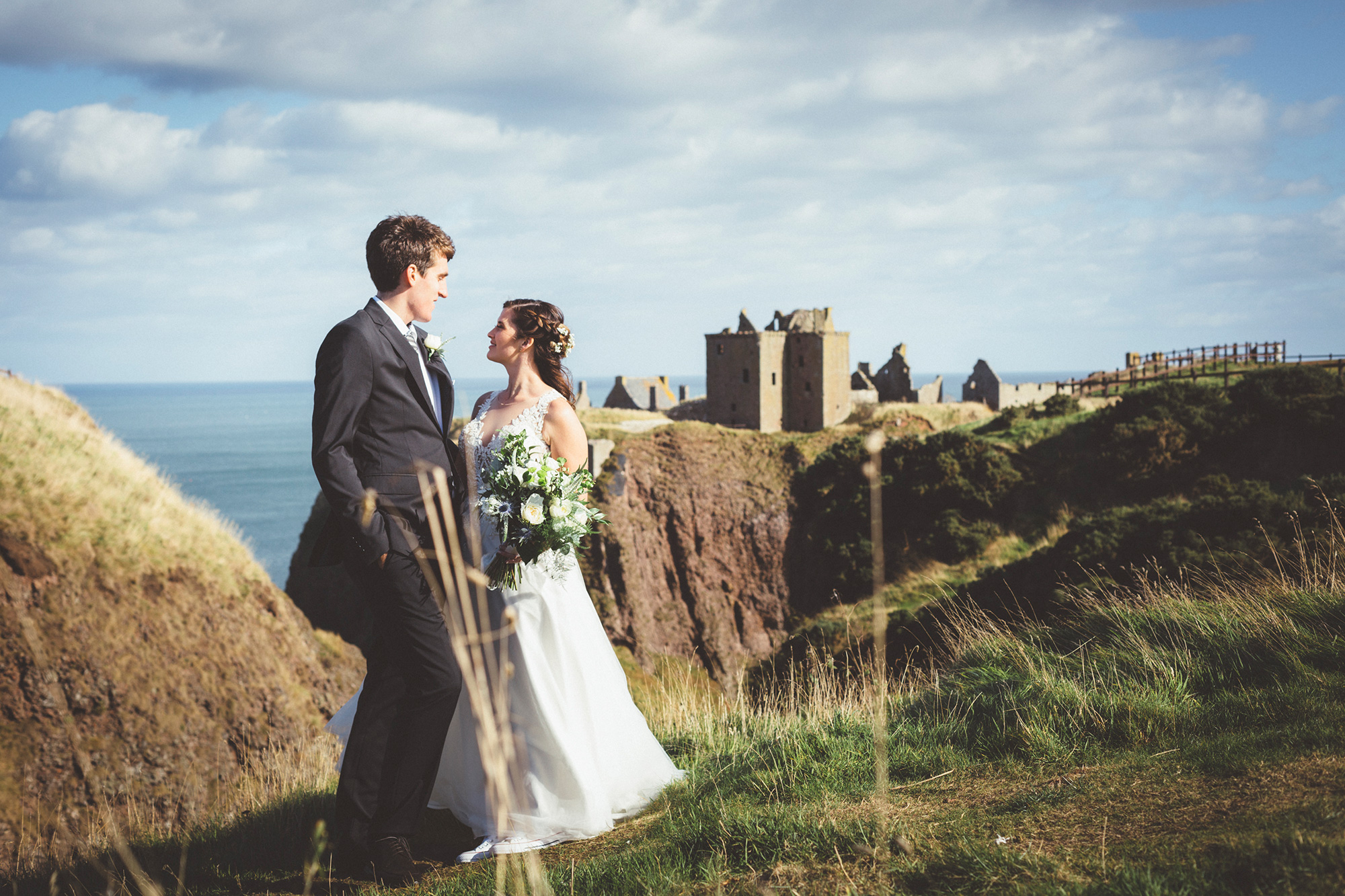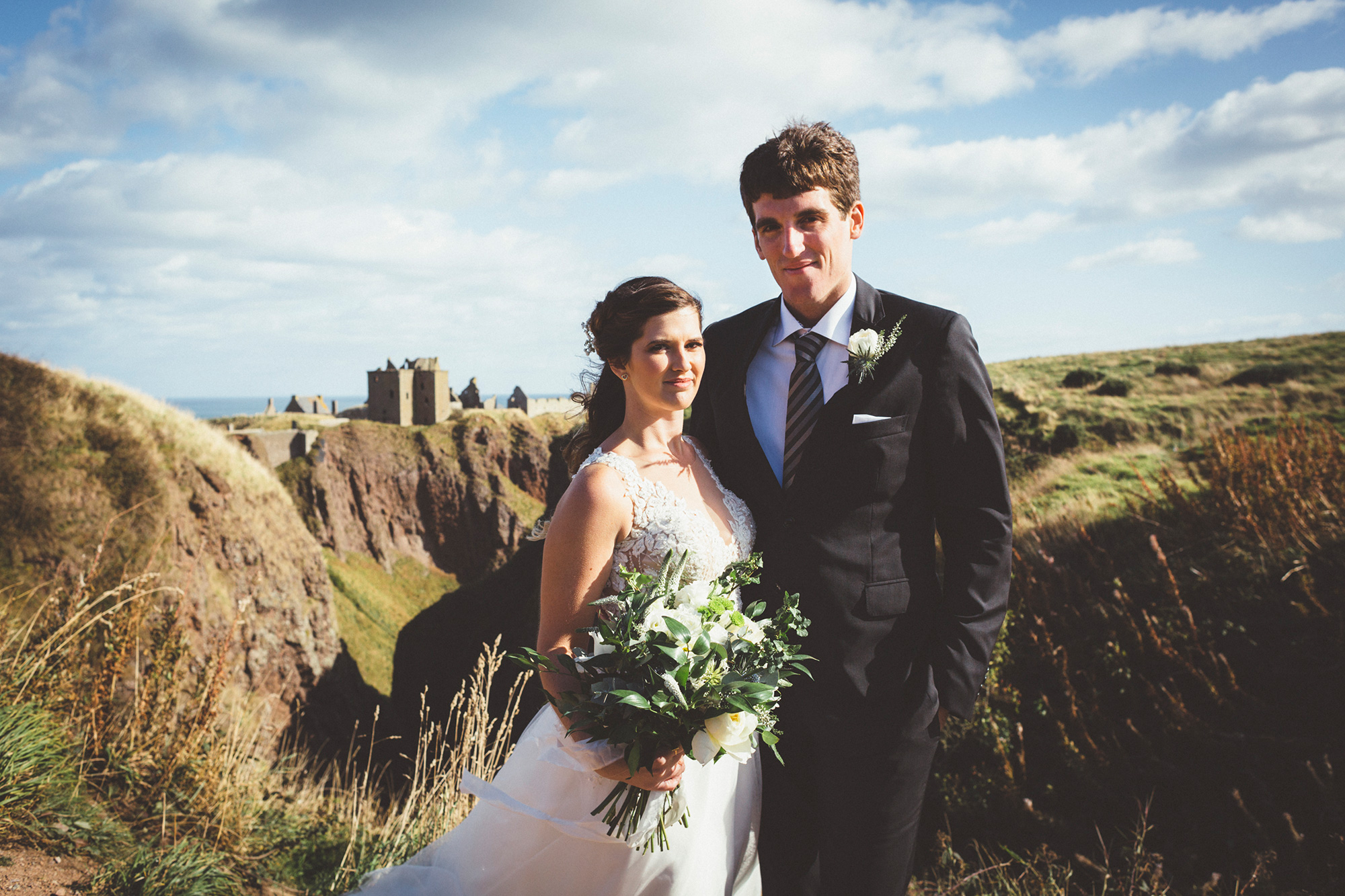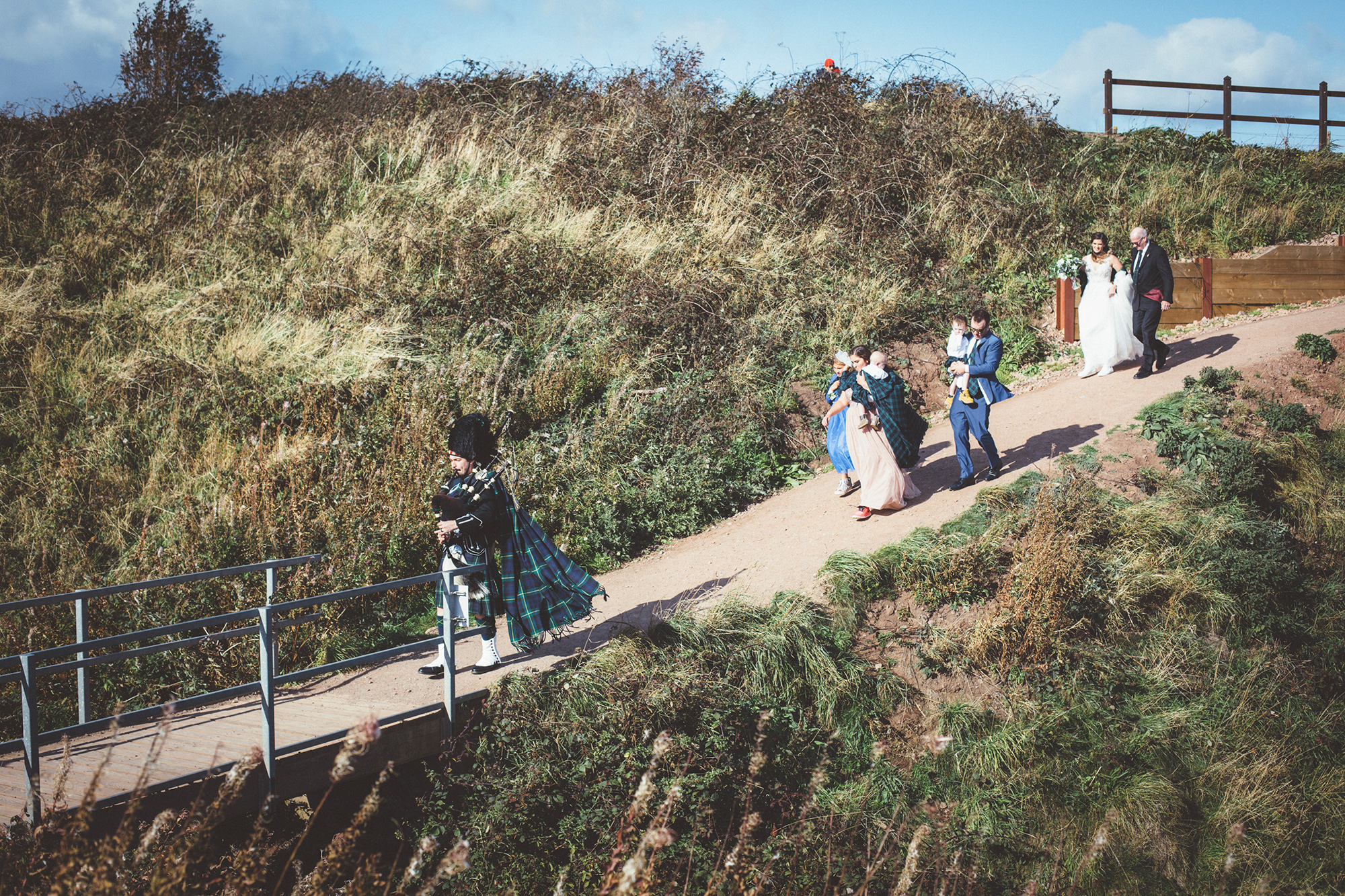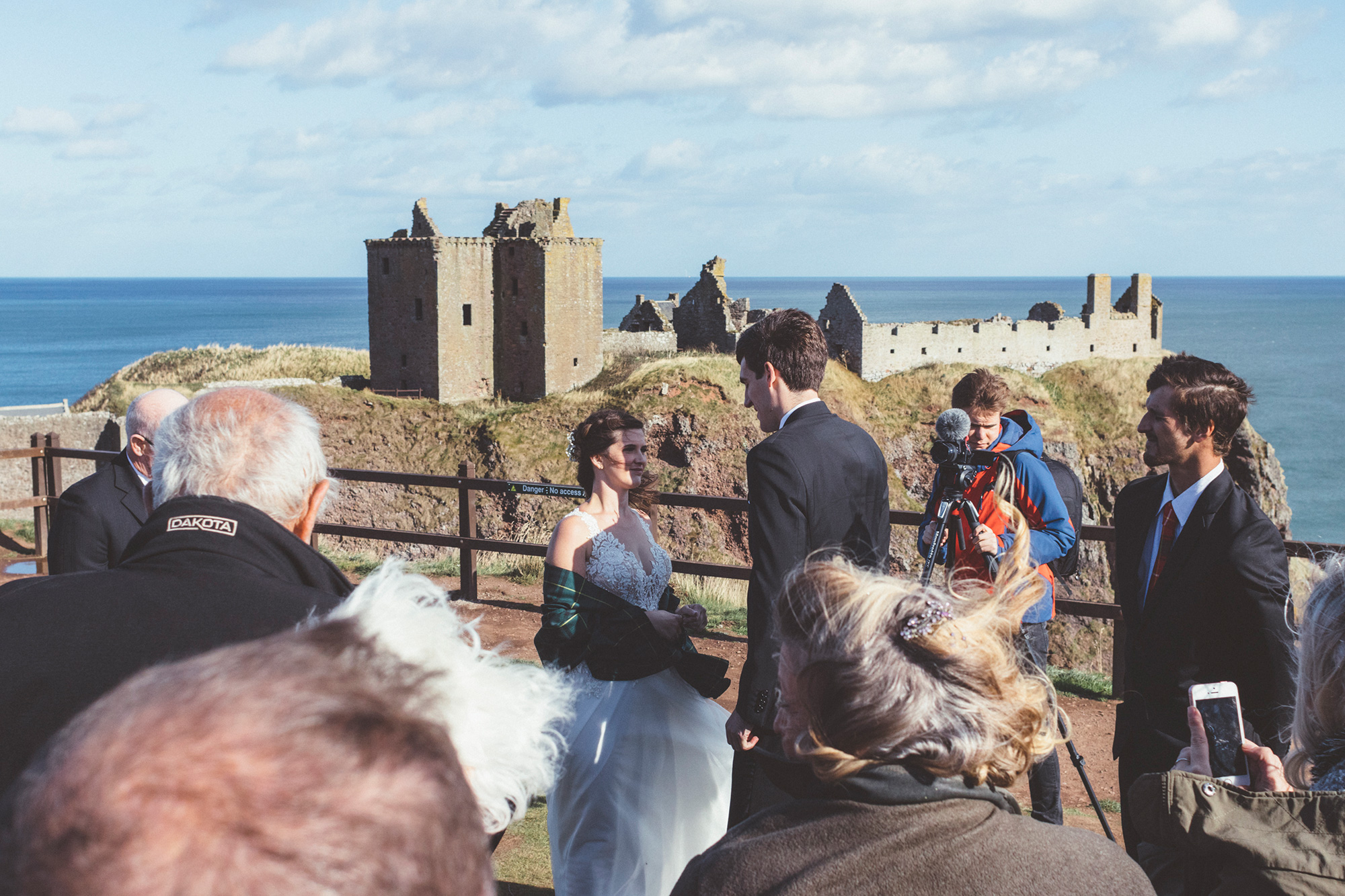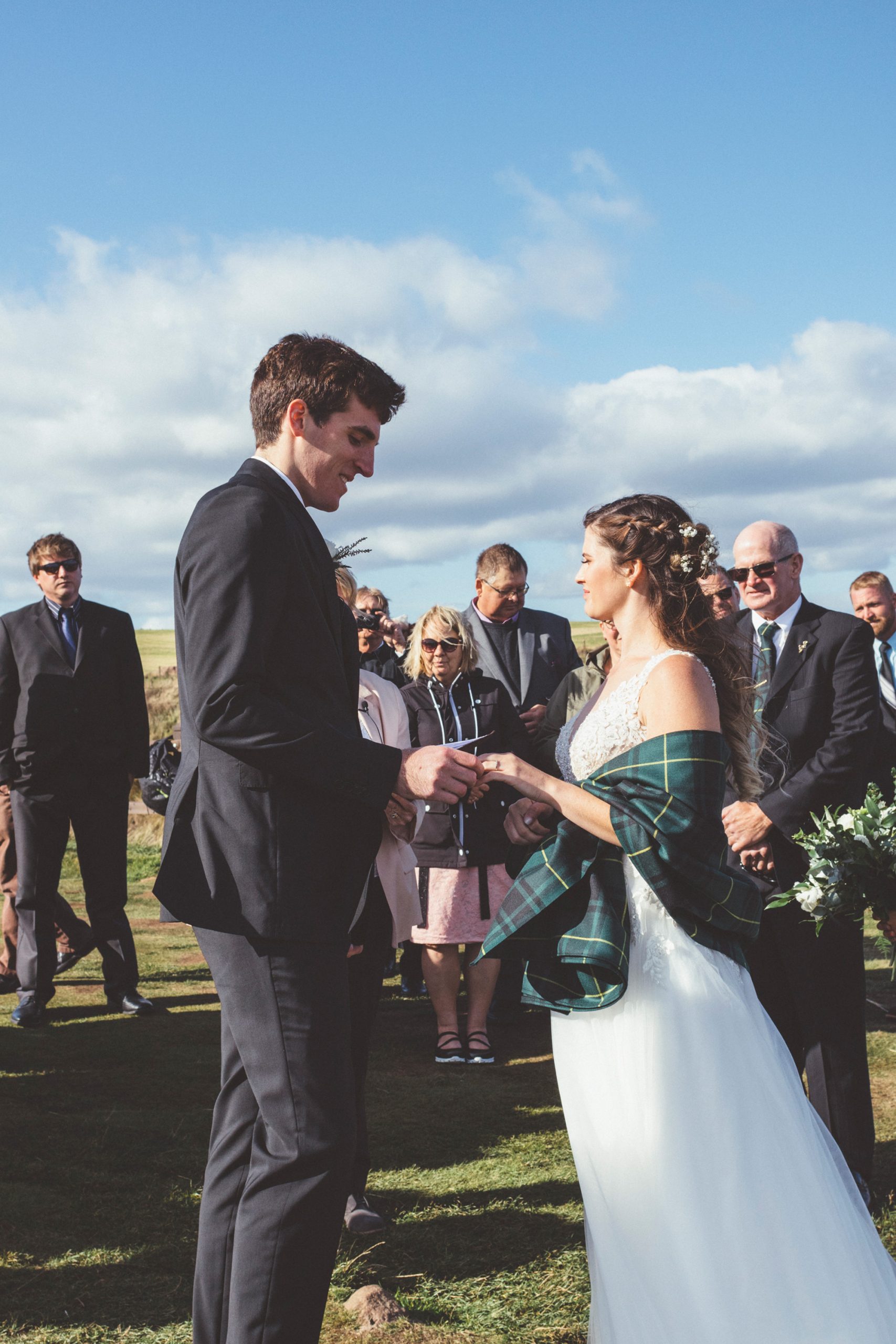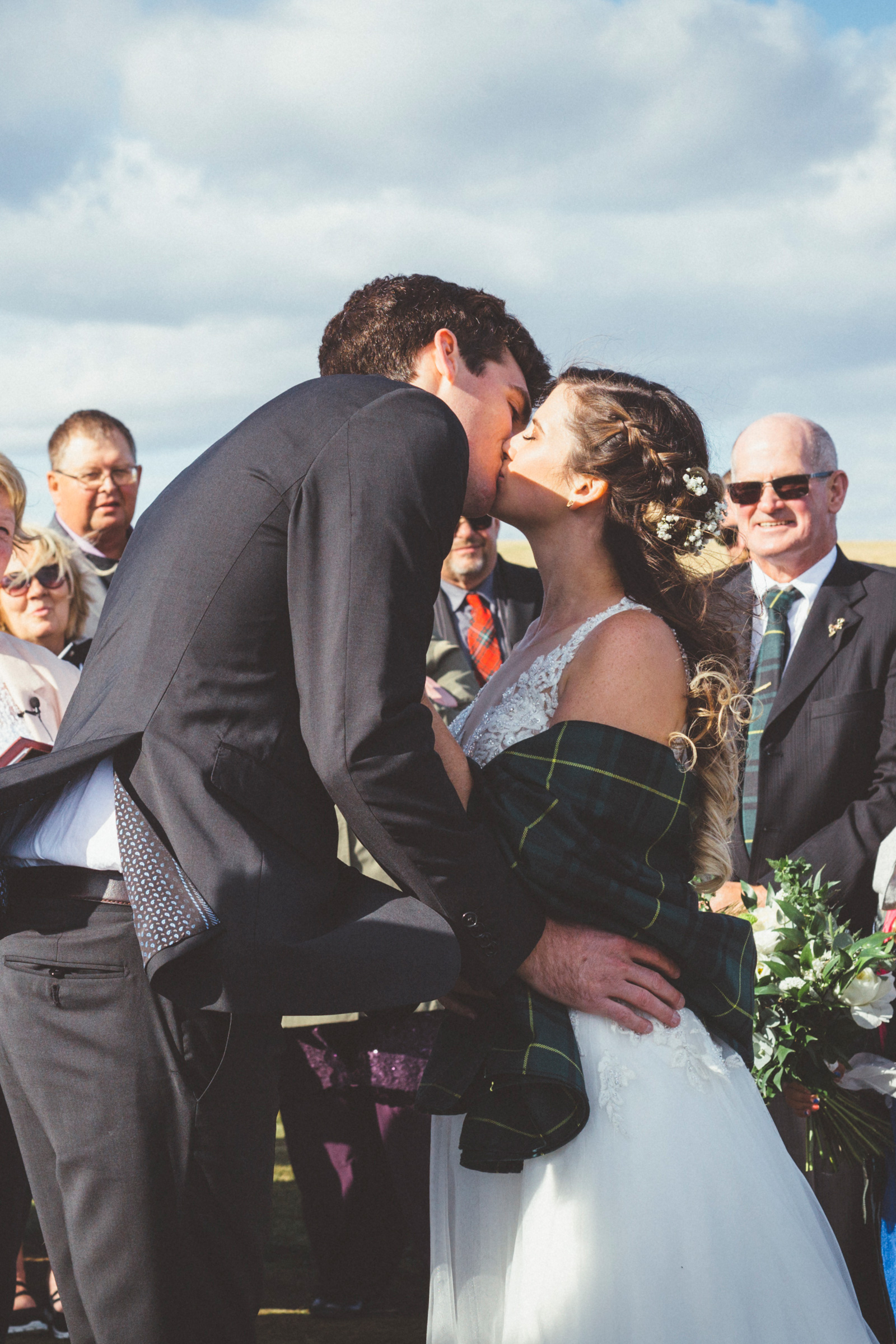 "Planning a wedding in Scotland all the way from Canada was a little nerve racking, but honestly our wedding planner (Weddings by Sara Jane) did such a great job finding us the very best vendors, who all went above and beyond to create the perfect wedding," the bride says.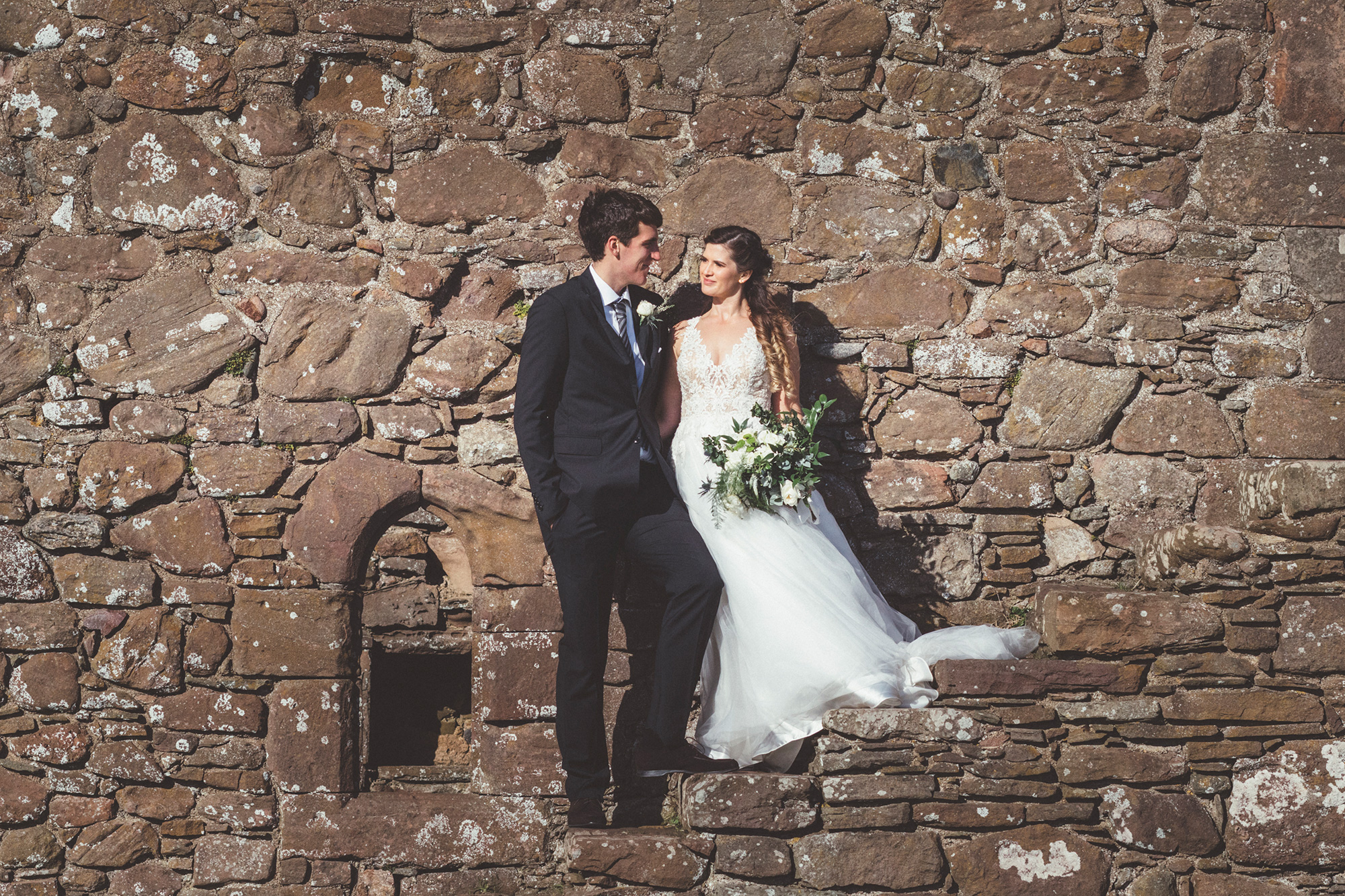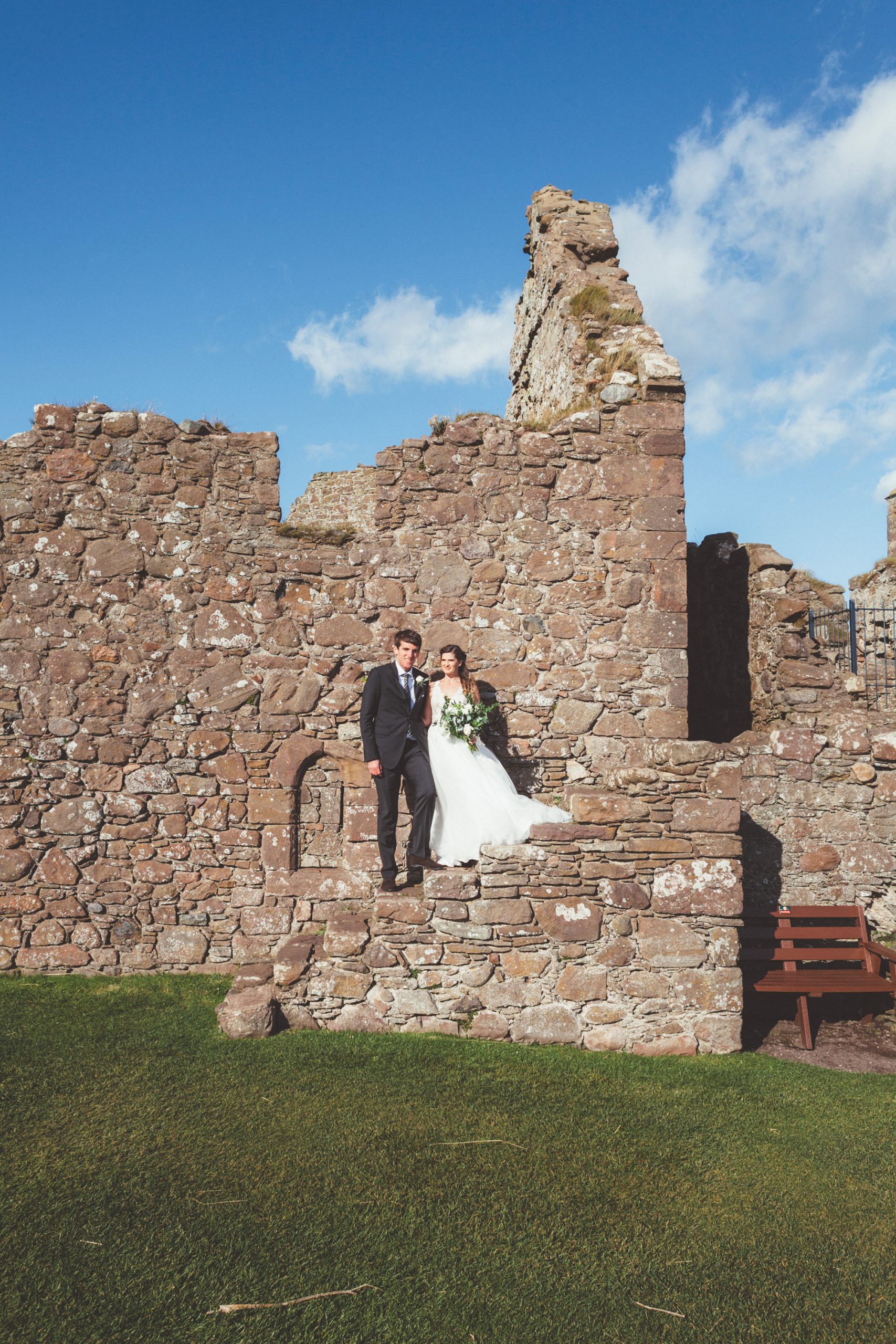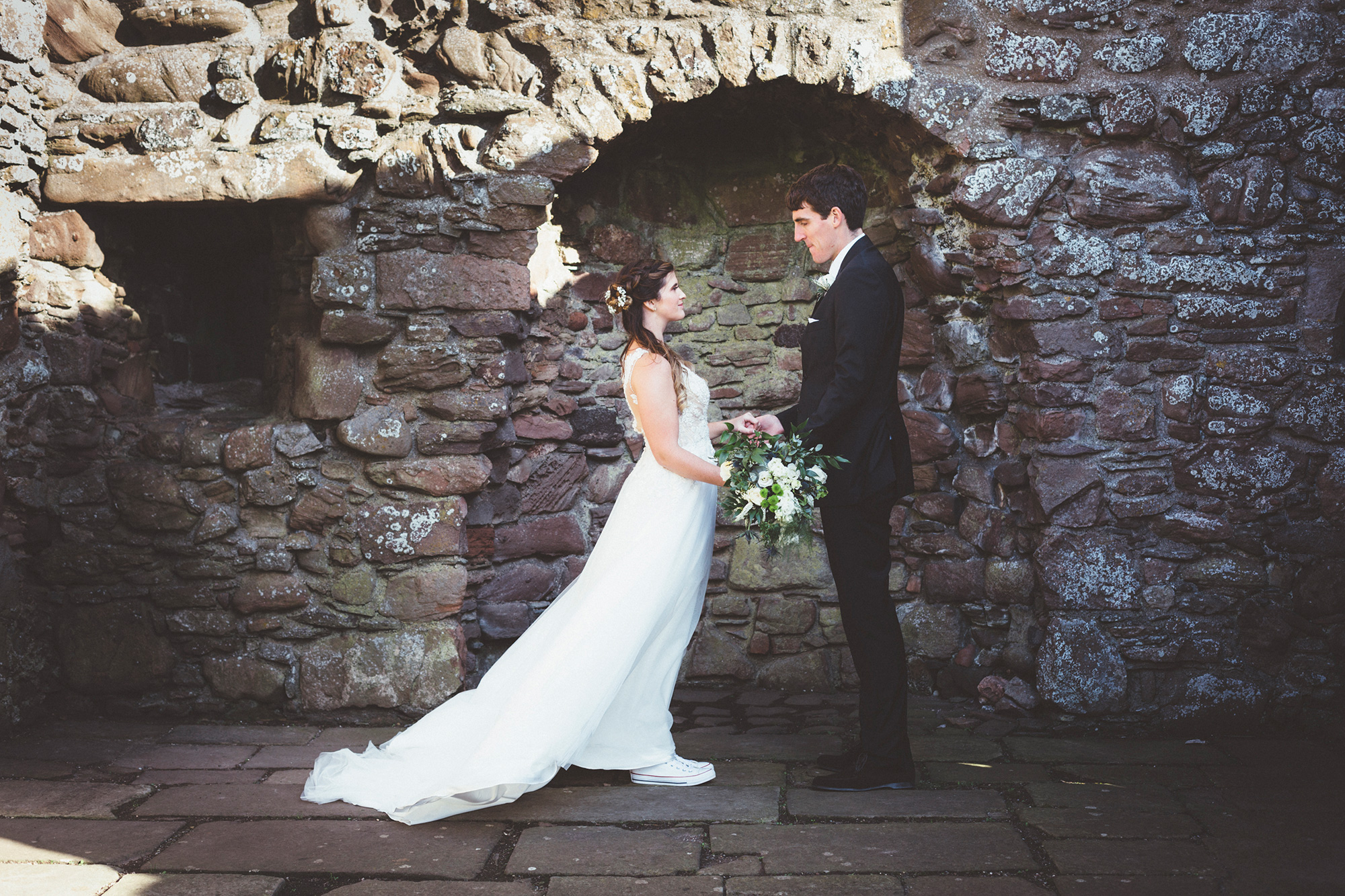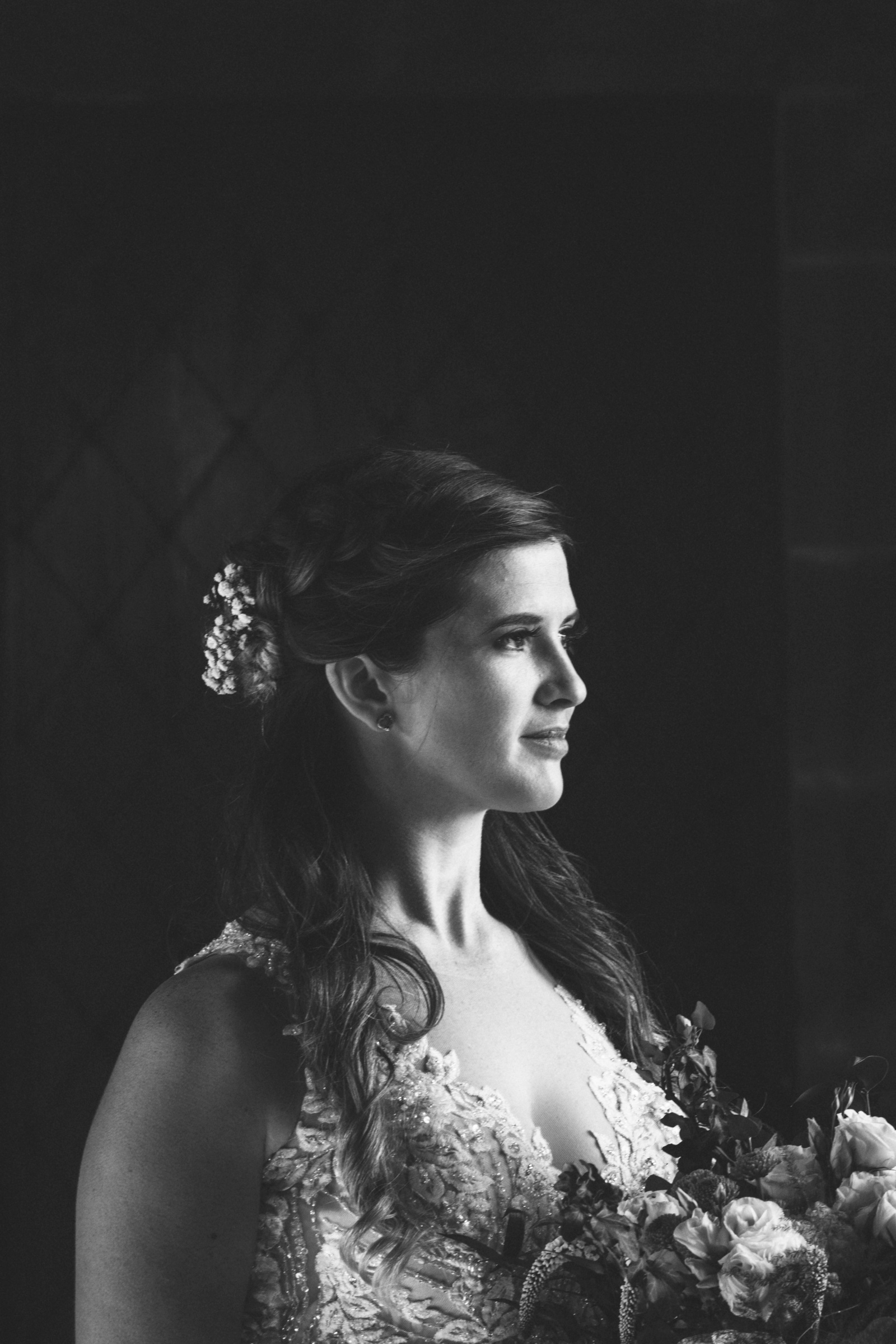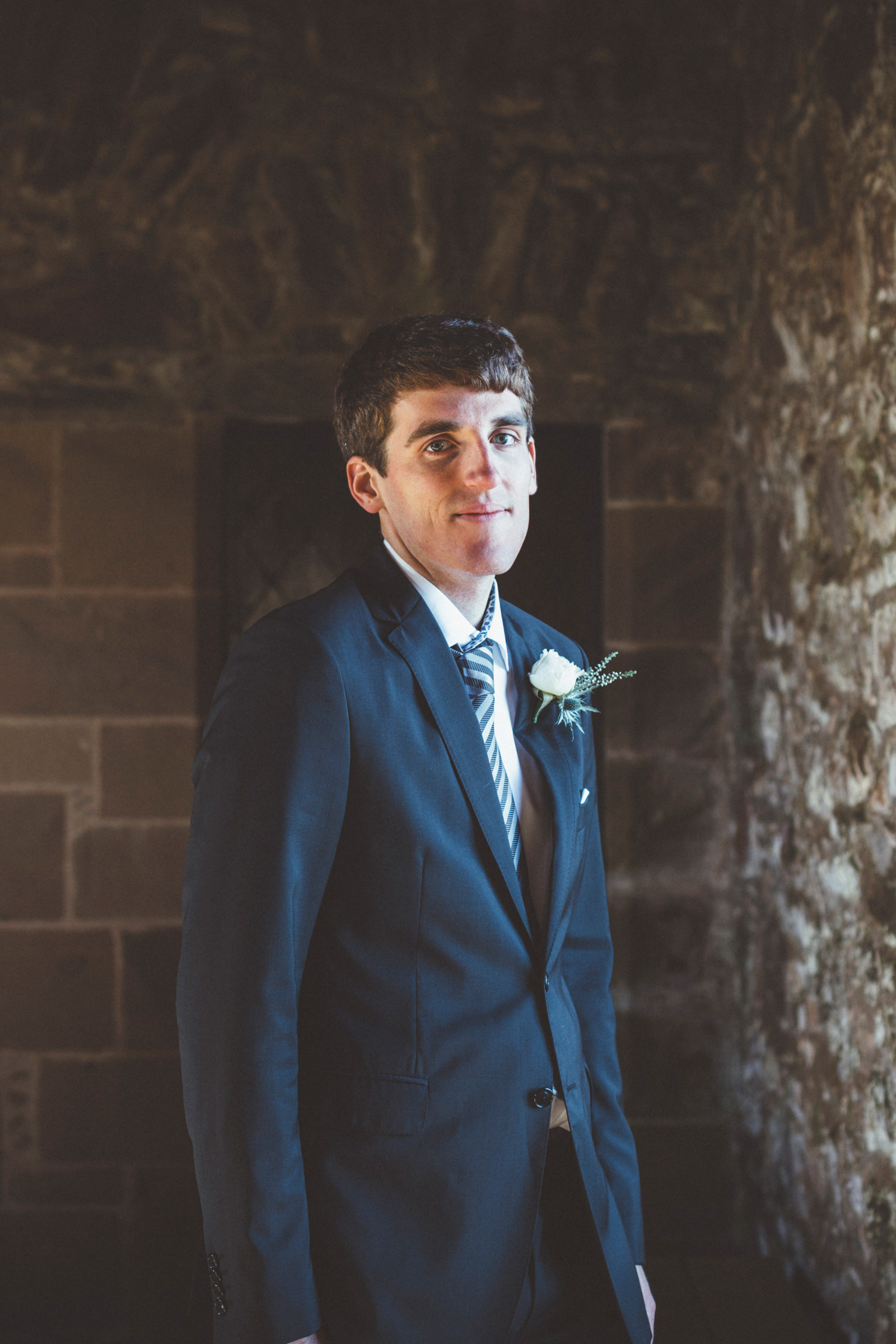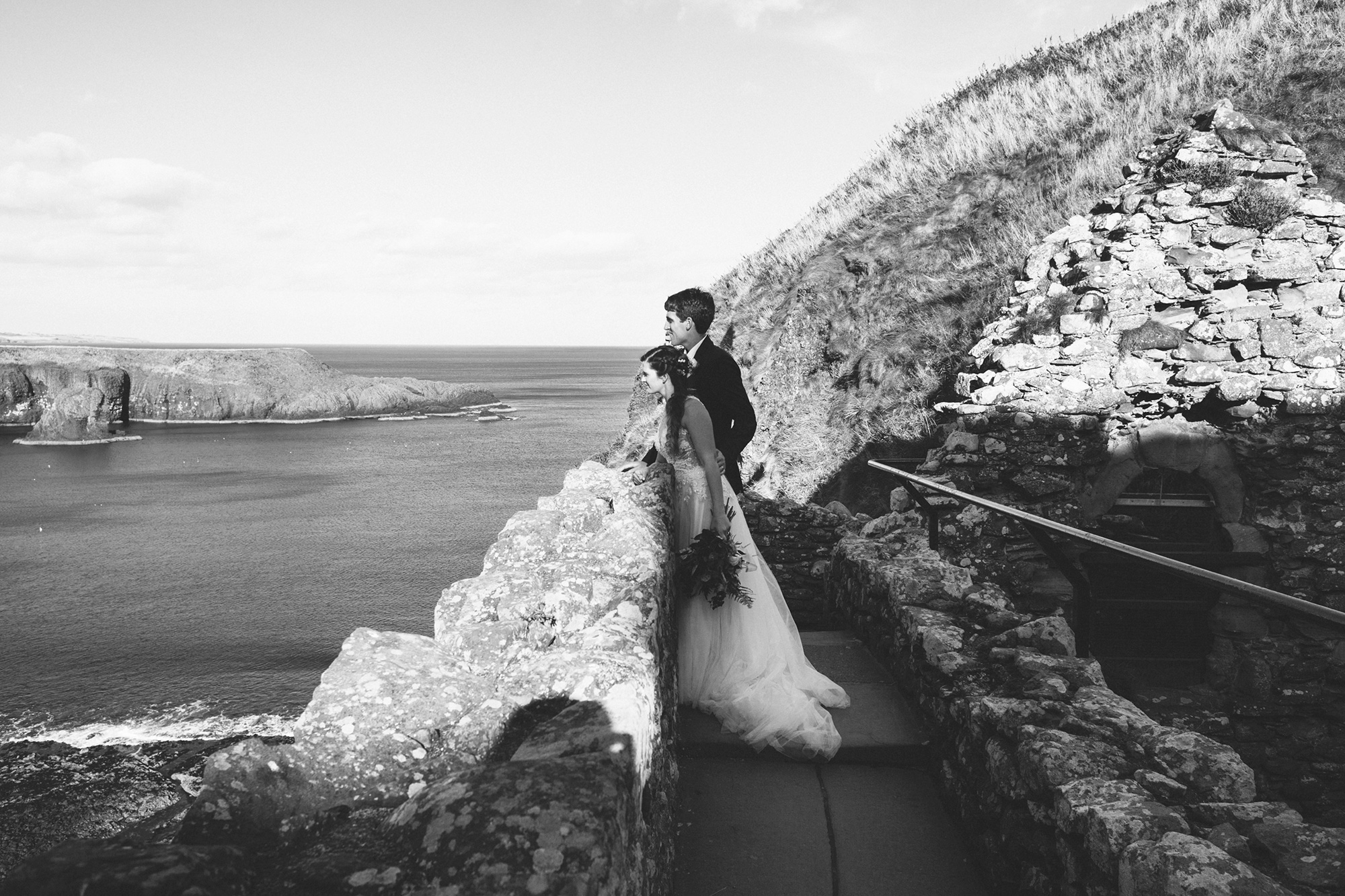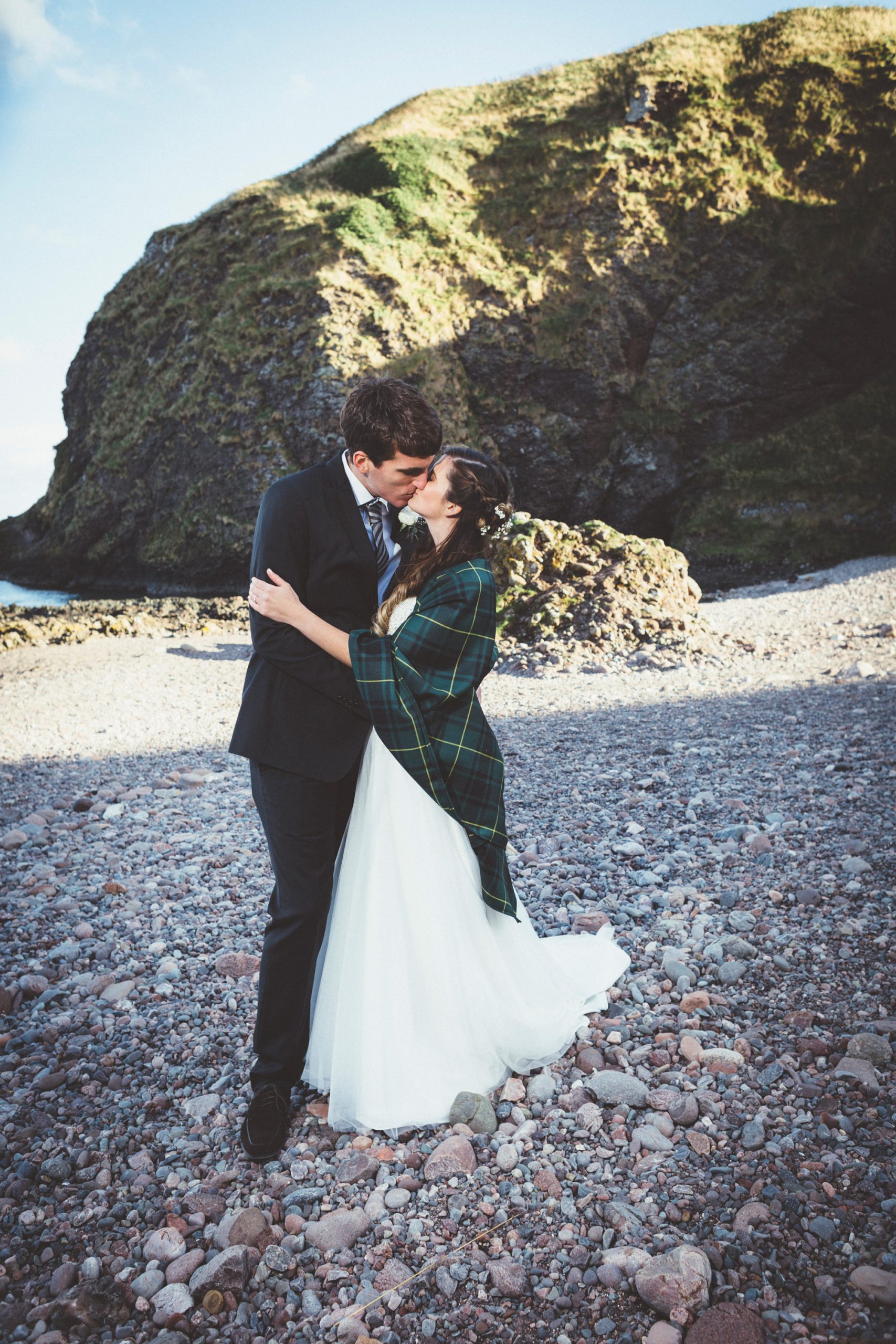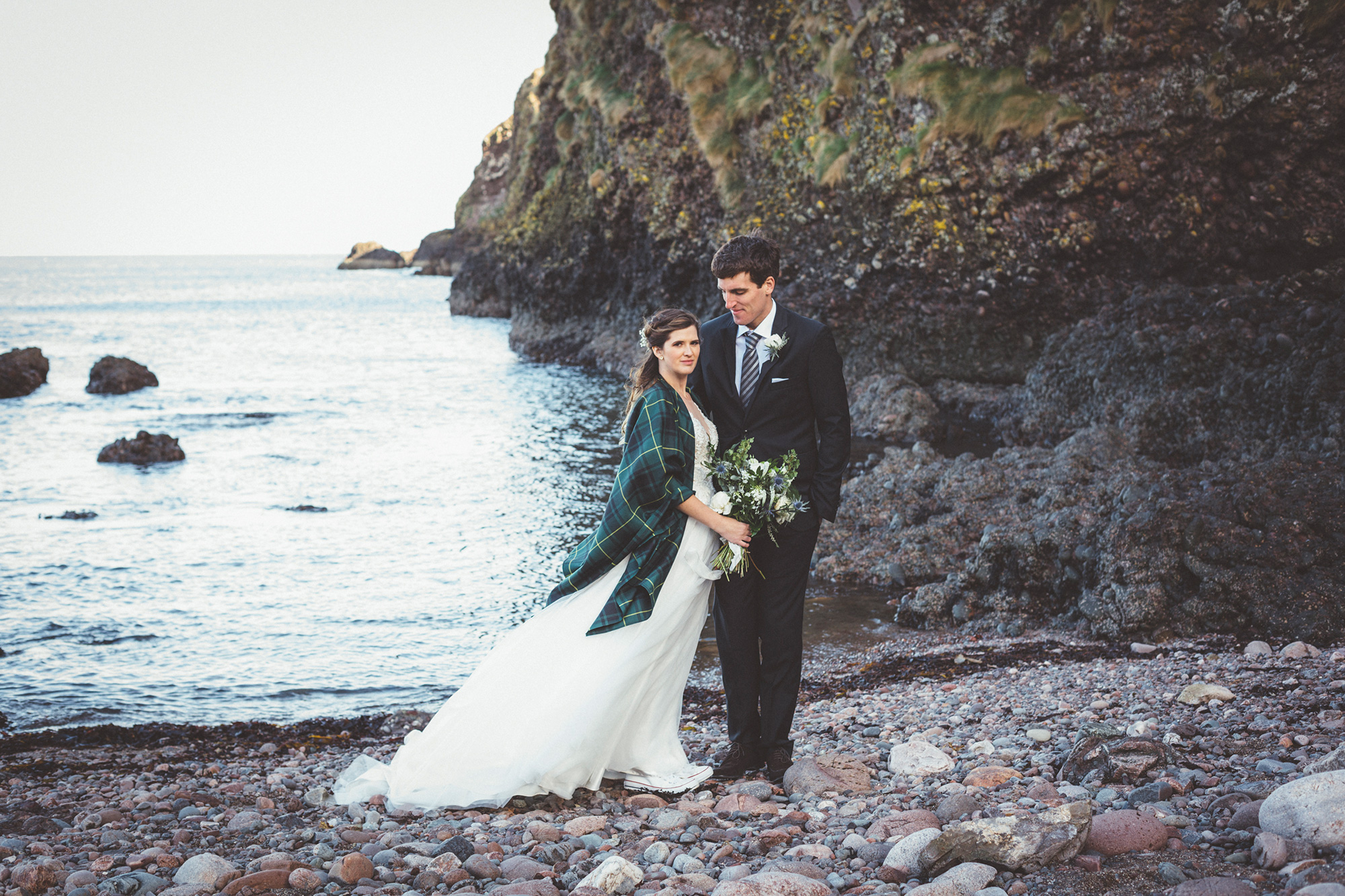 Amy got in the Scottish spirit with two shawls made by her mother. "I ordered two tartan fabrics, one in my father's family clan (MacArthur) and one in my grandmother's (mother's mom) – MacPhee," she says.