We've read about DIY brides and grooms before, but Emily Blaize and Darren Coslett took things to a whole new level with their tipi wedding.
"Our wedding day we wanted to be a complete reflection of ourselves, hence why we were so hands-on from the flower arranging to actually doing the food," explains 29-year-old Emily. The couple went hunting for a tipi to house their plan — specifically knowing they didn't want a marquee.
"We felt so lucky to have found Eccleshall Castle where we hired a tipi and bought a catering tent and attached it to the back and then hired all the catering equipment," says Emily. Darren, an executive chef, 30, prepared all the food a few days before the wedding on May 17, 2014.
The menu included canapes followed by a tasting selection of the couple's favourite foods. Mini fish-and-chip parcels were delivered mid-course and the his 'n' hers wedding cakes – a cheese wheel for Emily and pork pie stack for Darren – doubled as a welcomed snack later in the evening. "Both of them got completely demolished!" recalls Emily.
Their ceremony at Holy Trinty, Eccleshall was complete with a church organist, choir and flower arrangements by Parsley and Sage. They even had handmade confetti for afterwards. "We hand-dried flowers from our parents' and grandparents' gardens a year before and mixed it with our heart-stamped tissue paper which we did ourselves," explains Emily.
The couple honeymooned in Singapore and Bali.
Photos courtesy of Will Fuller Photography.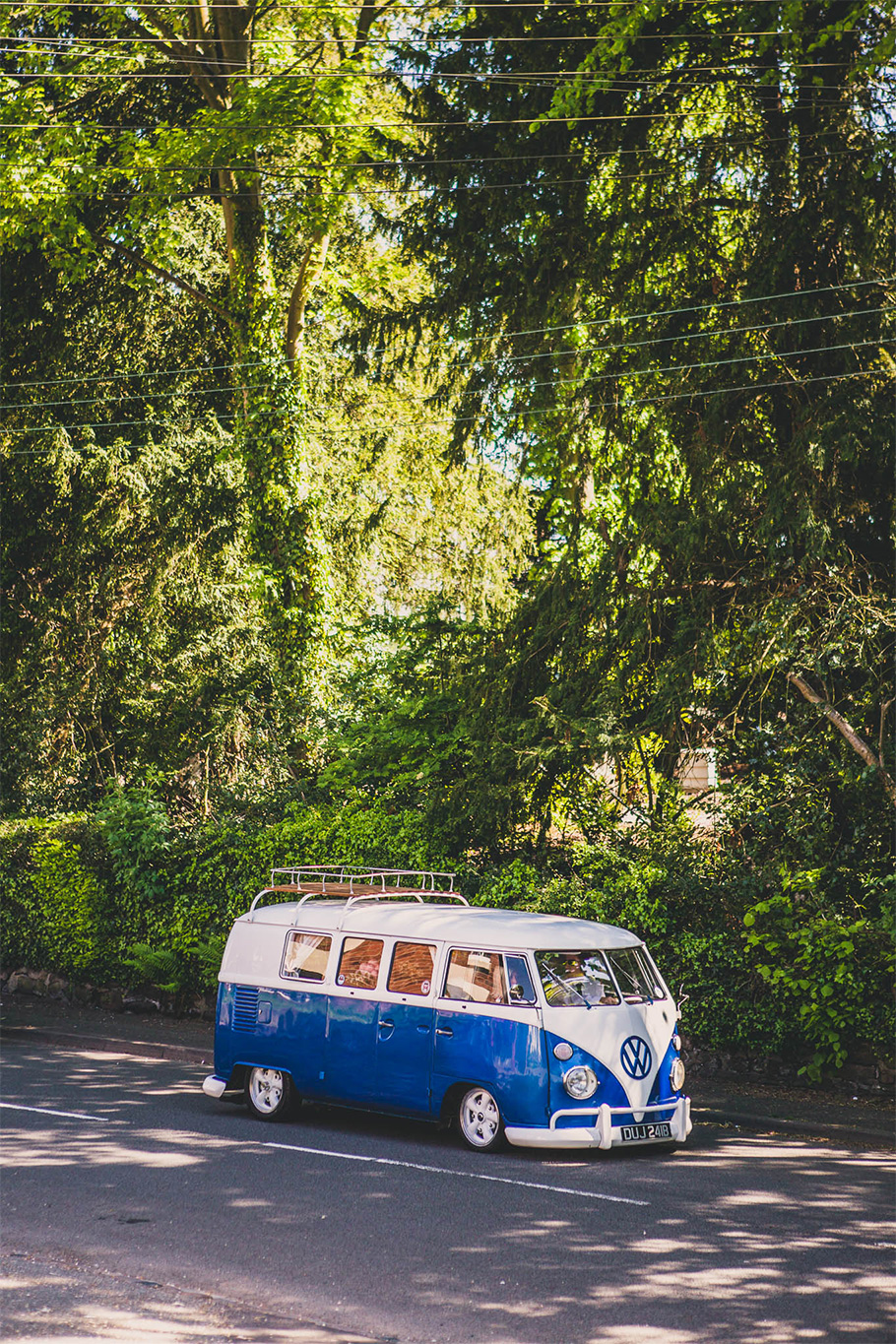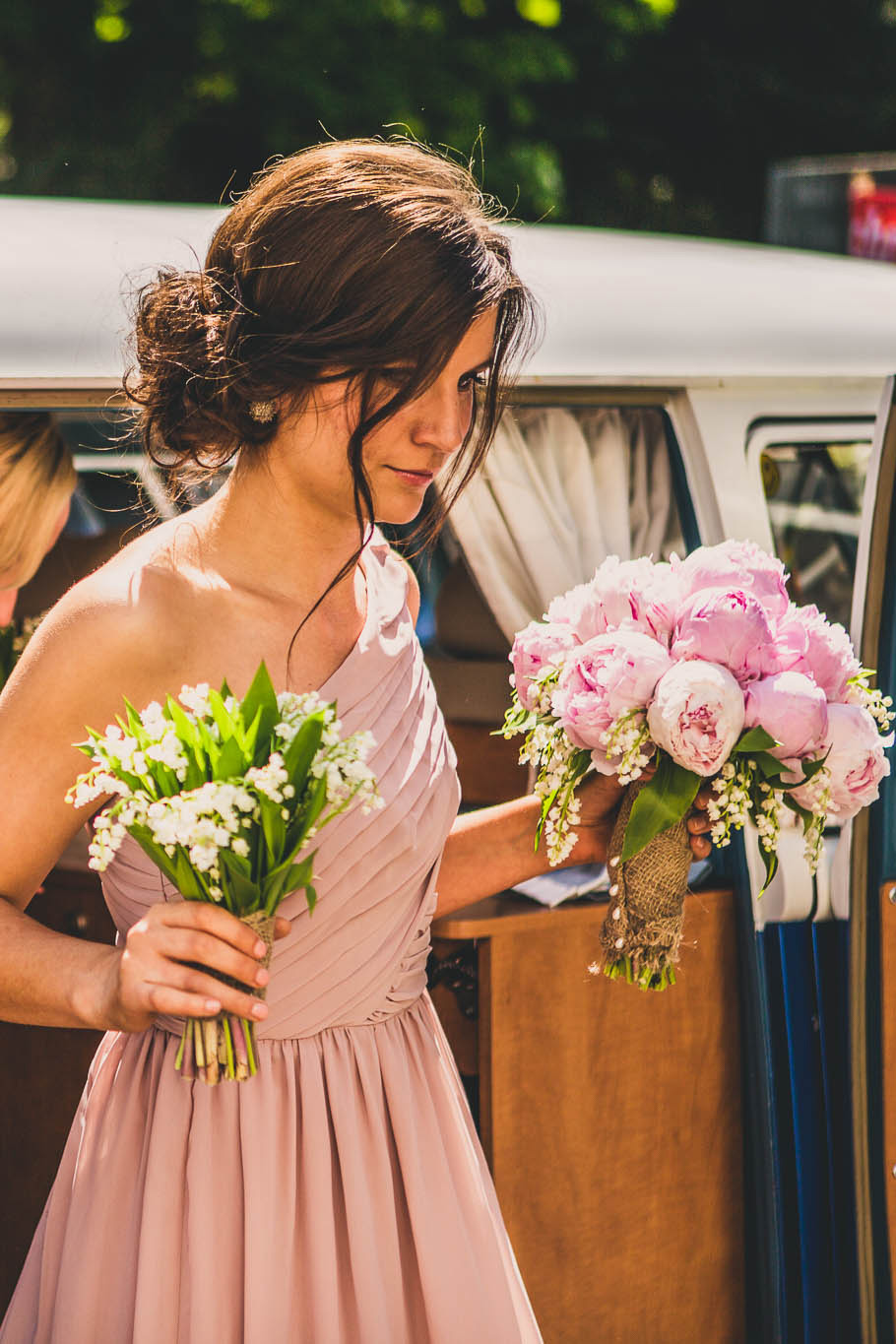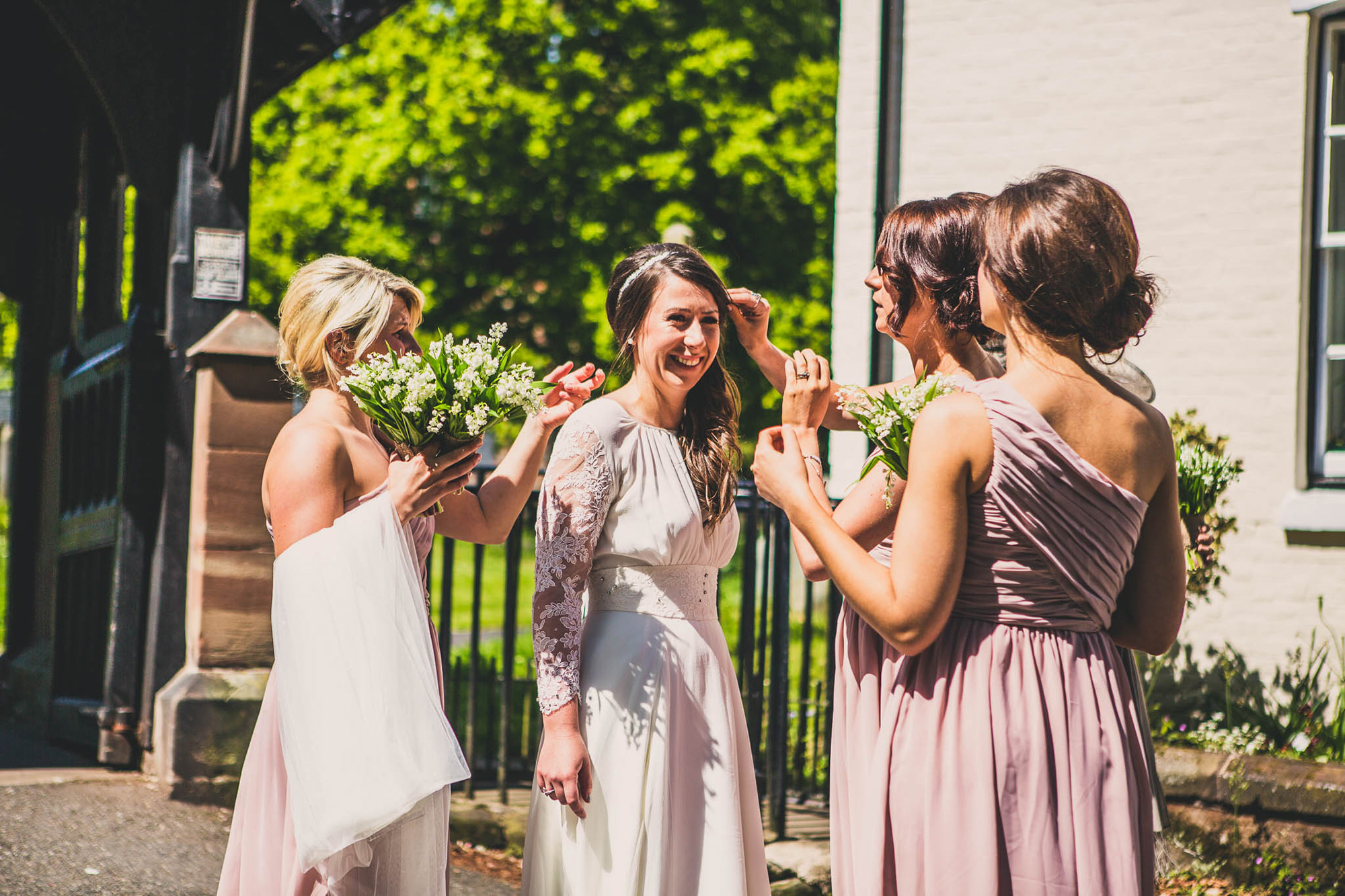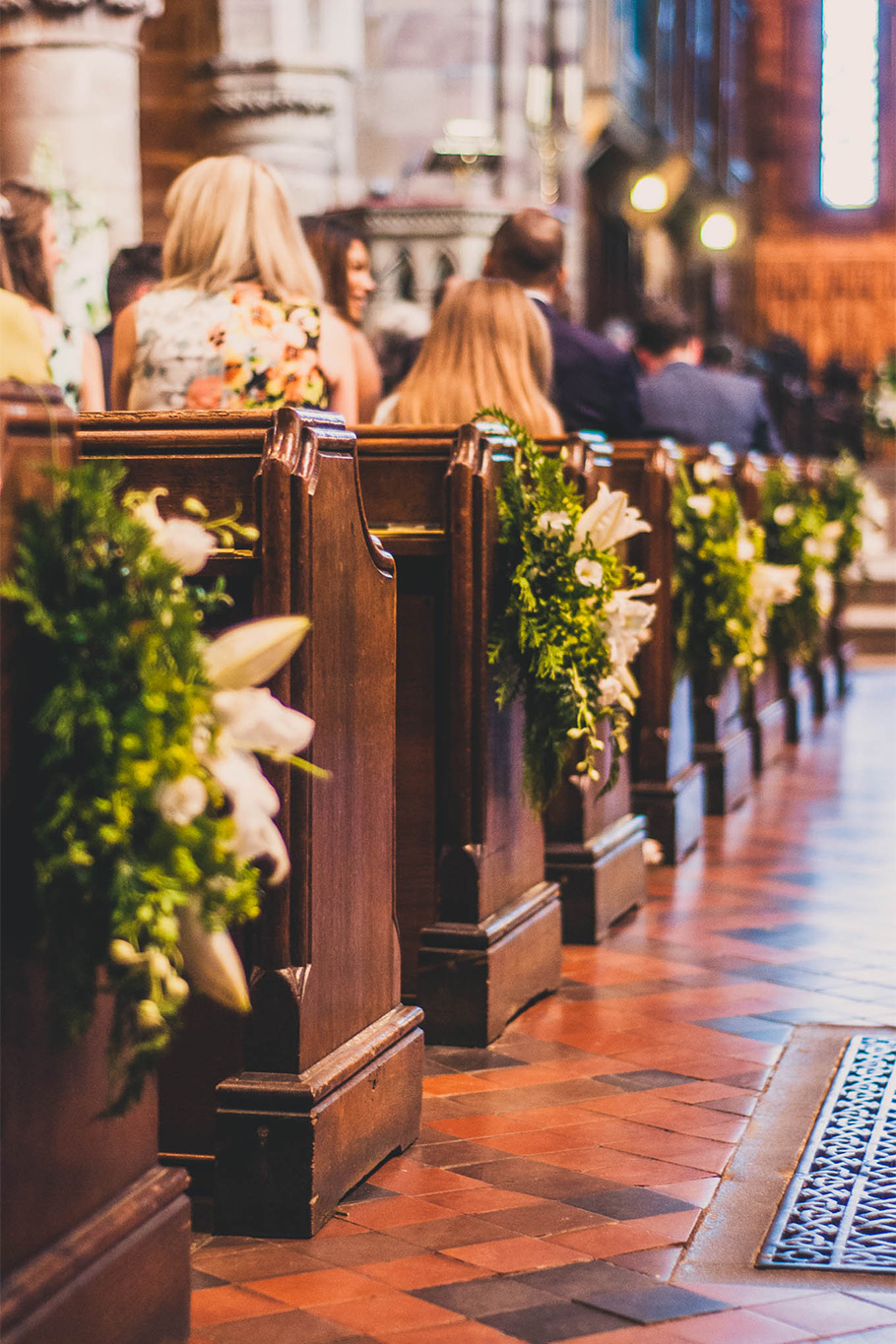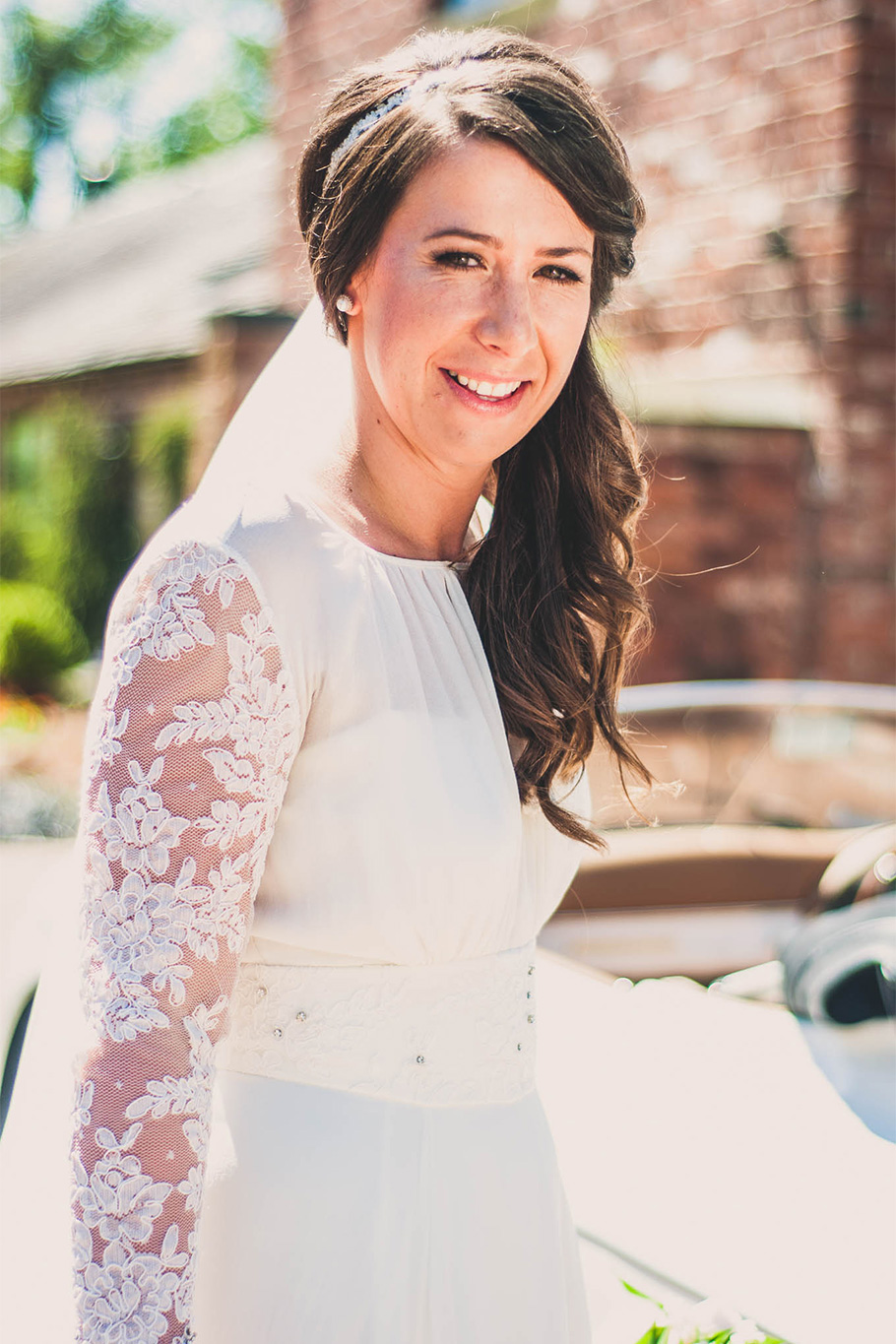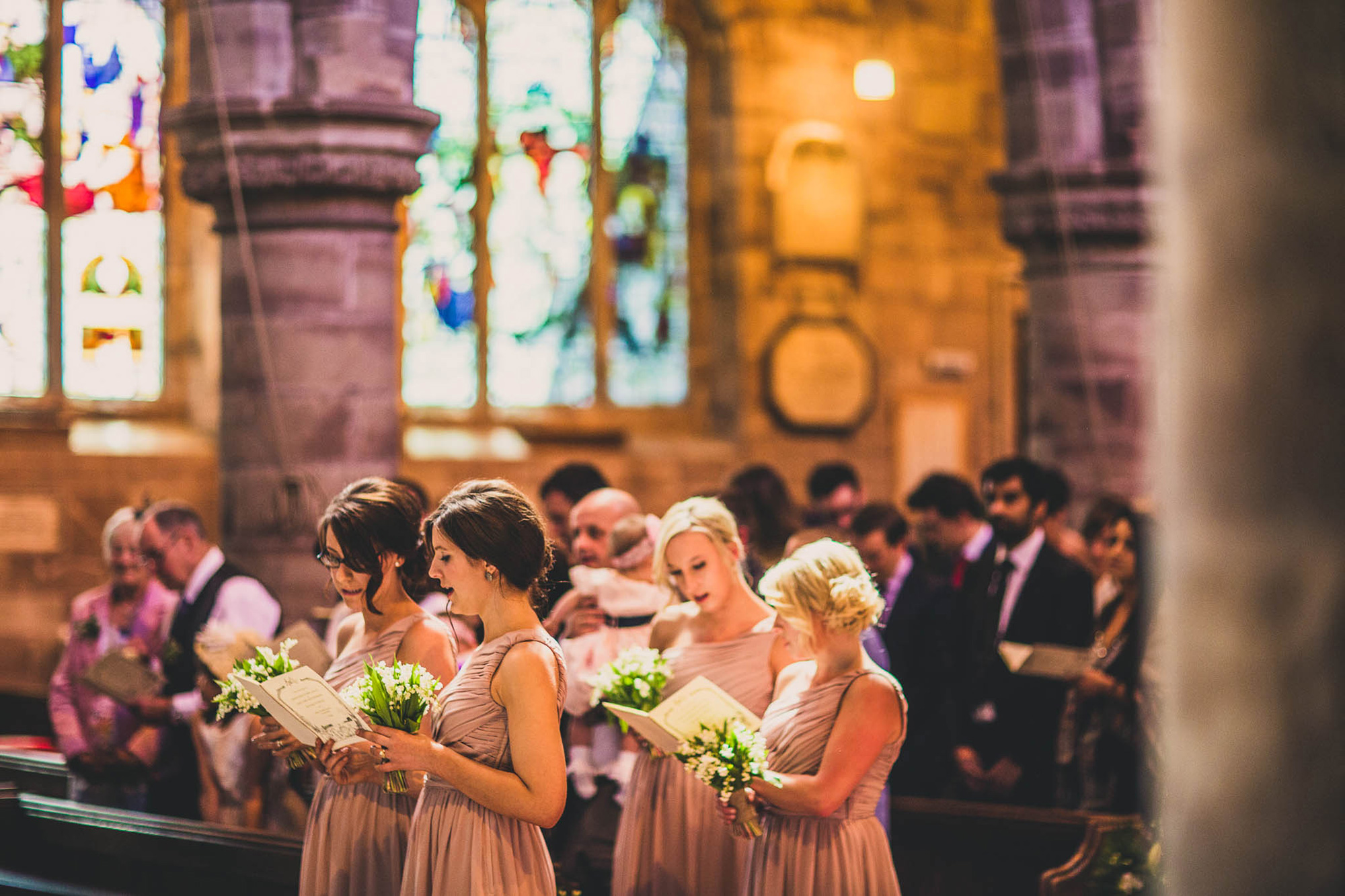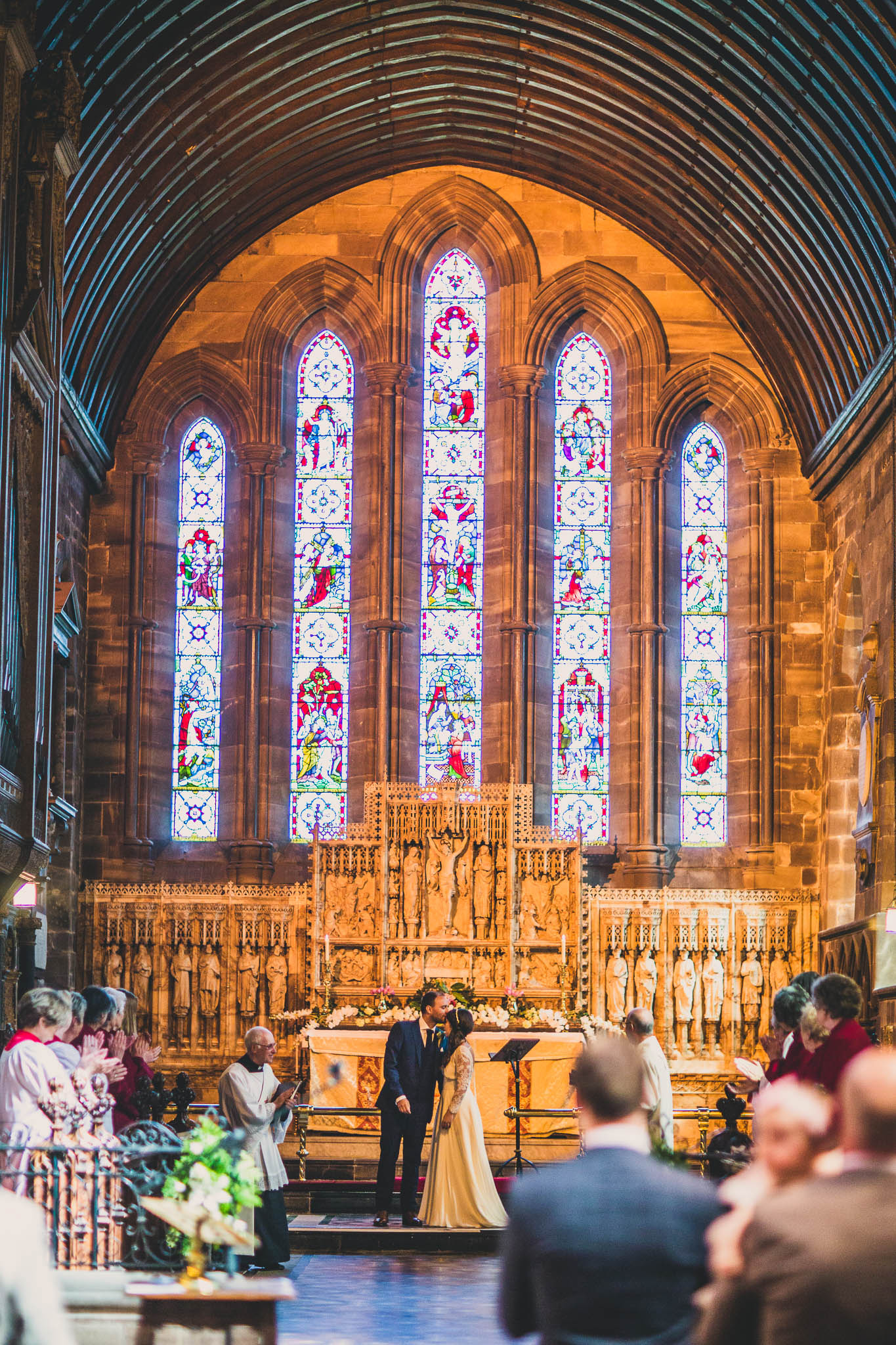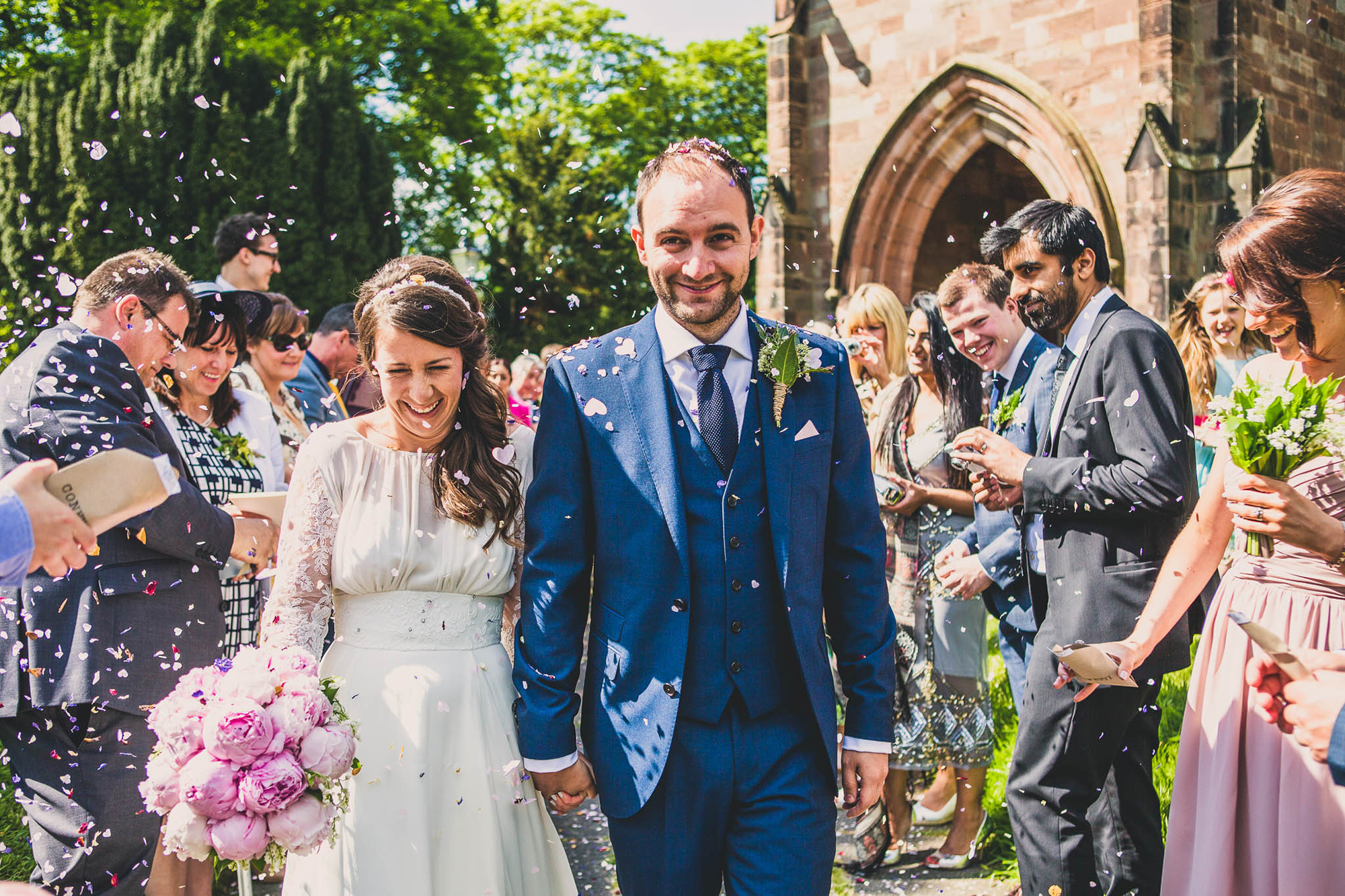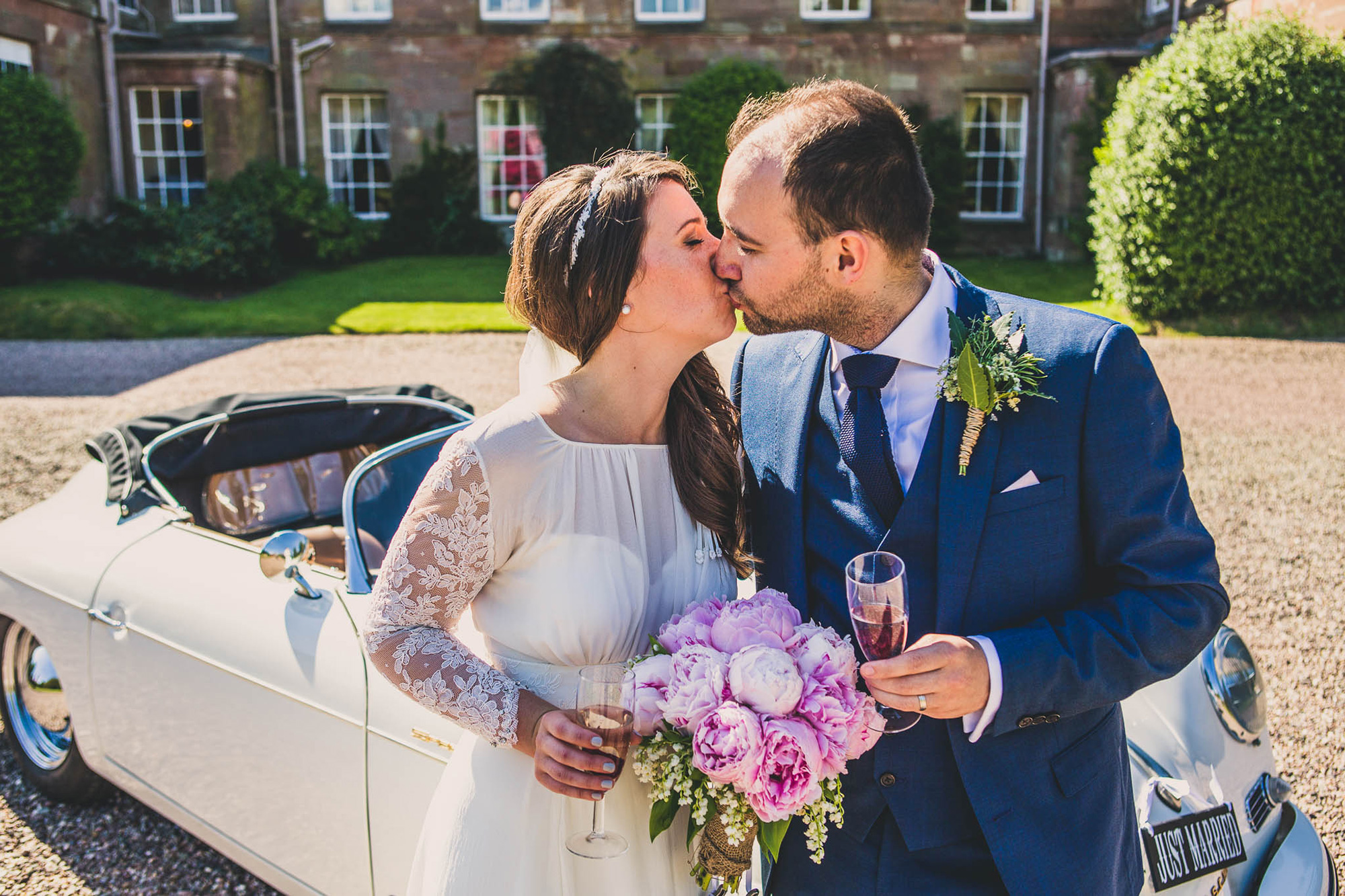 Emily's gown from Luellas Boudoir "blew the budget" but was definitely "the one", she says.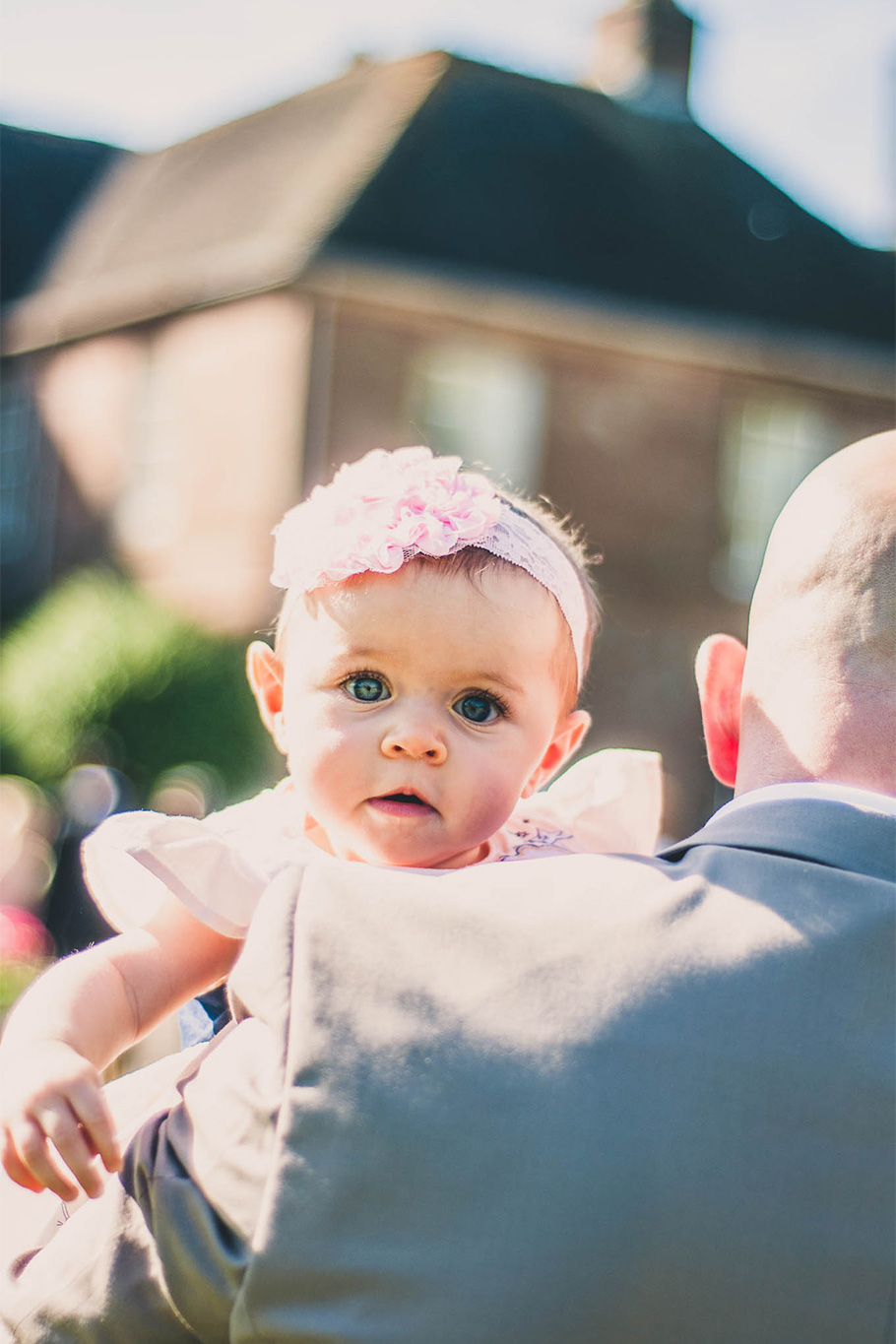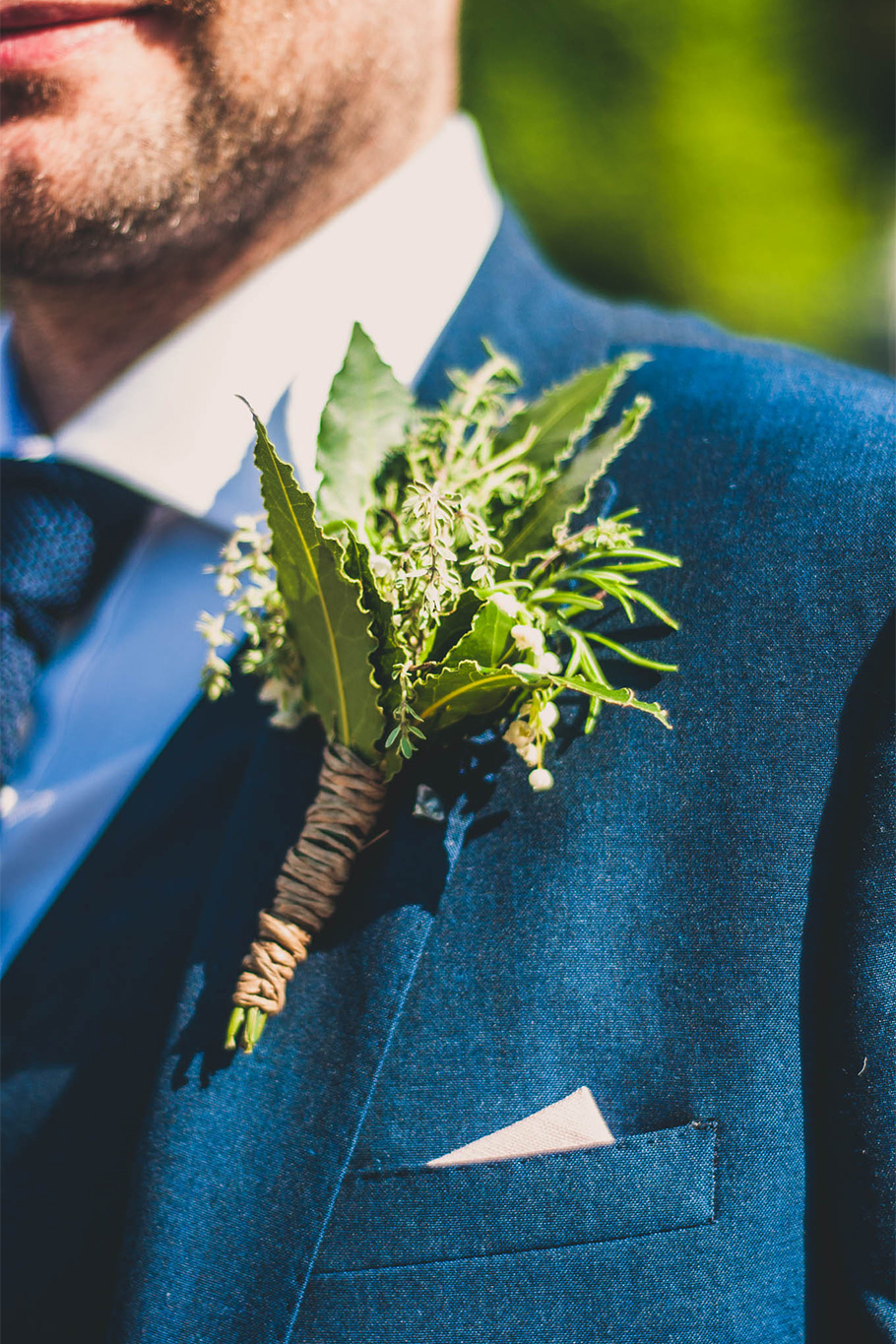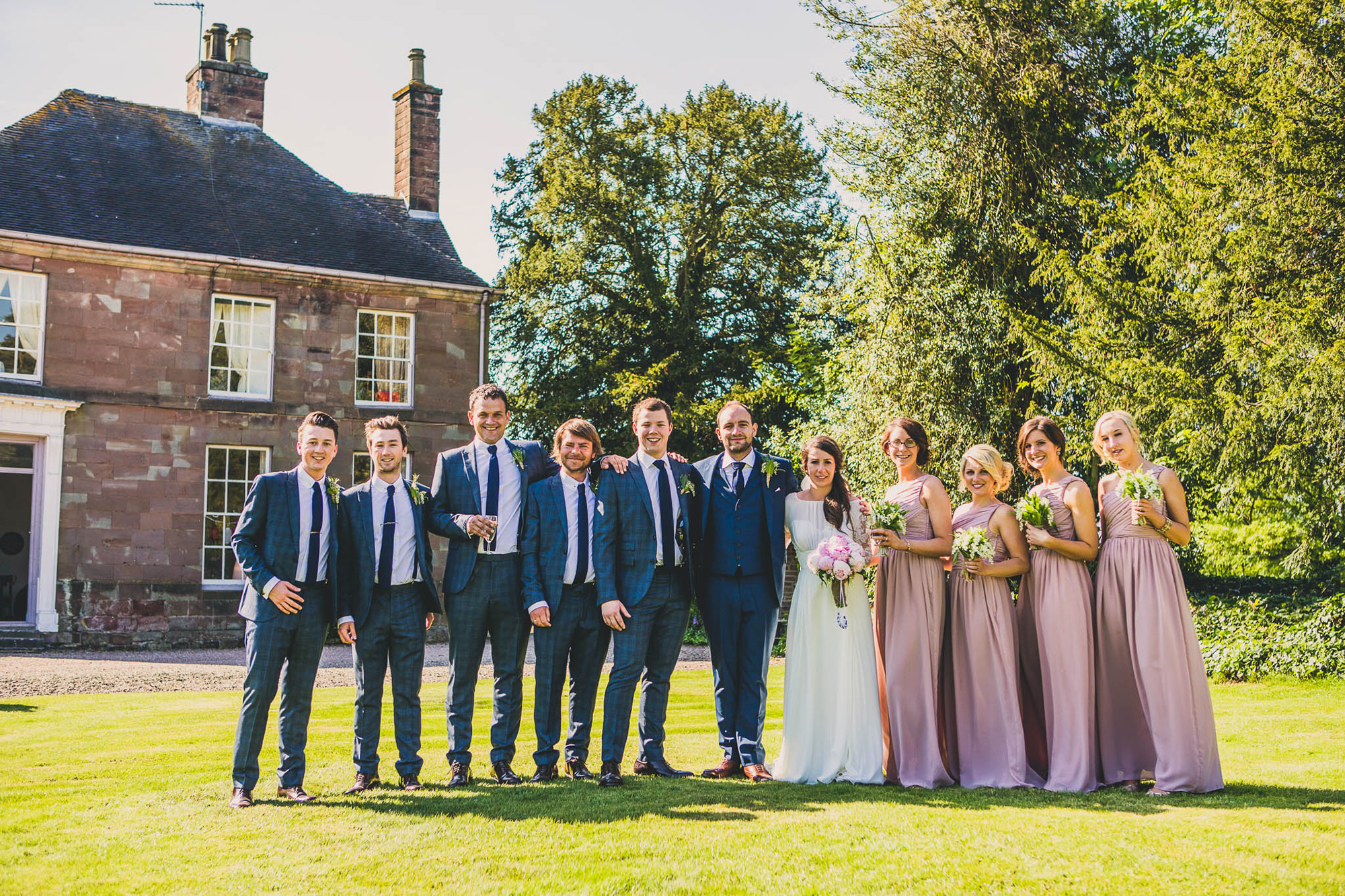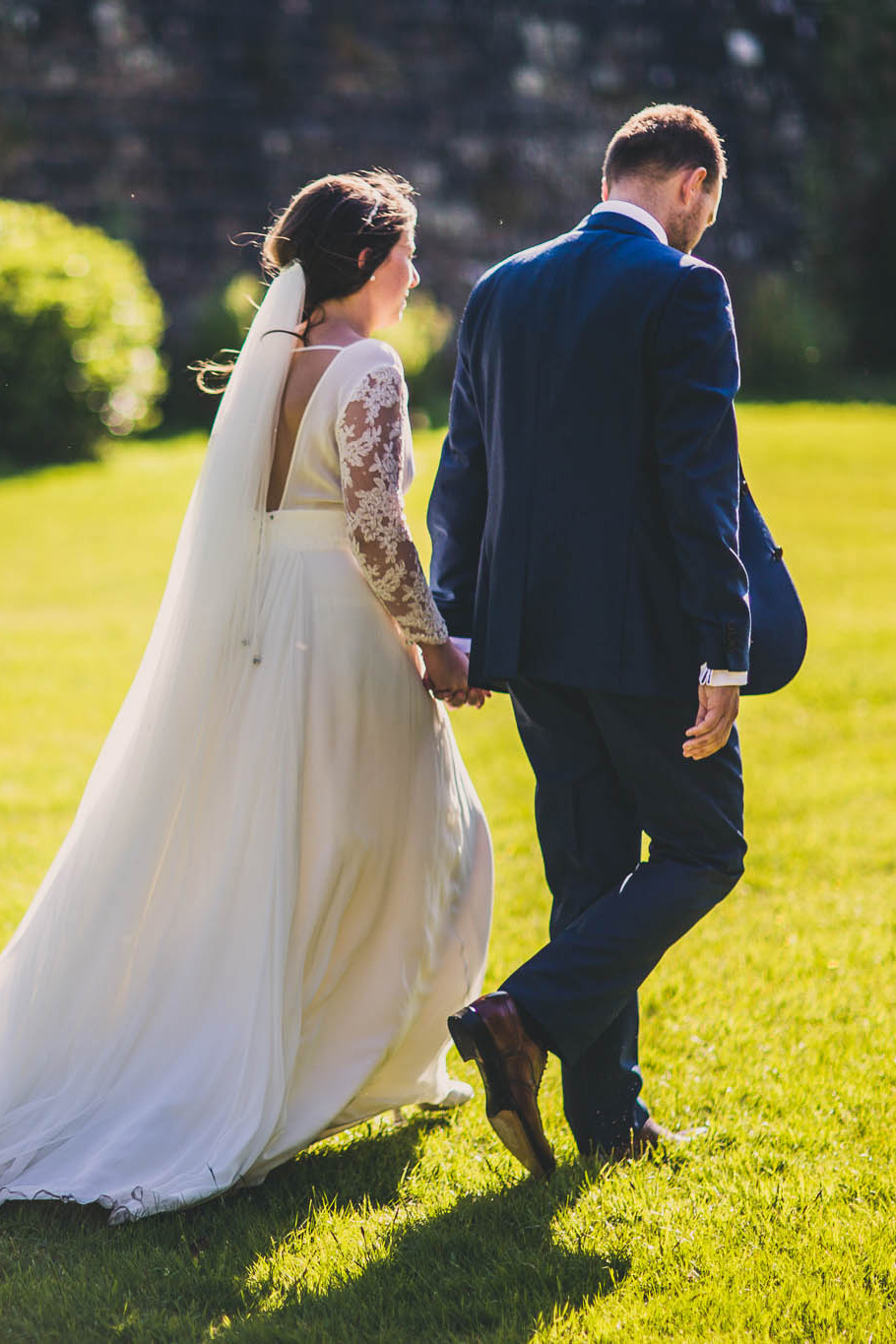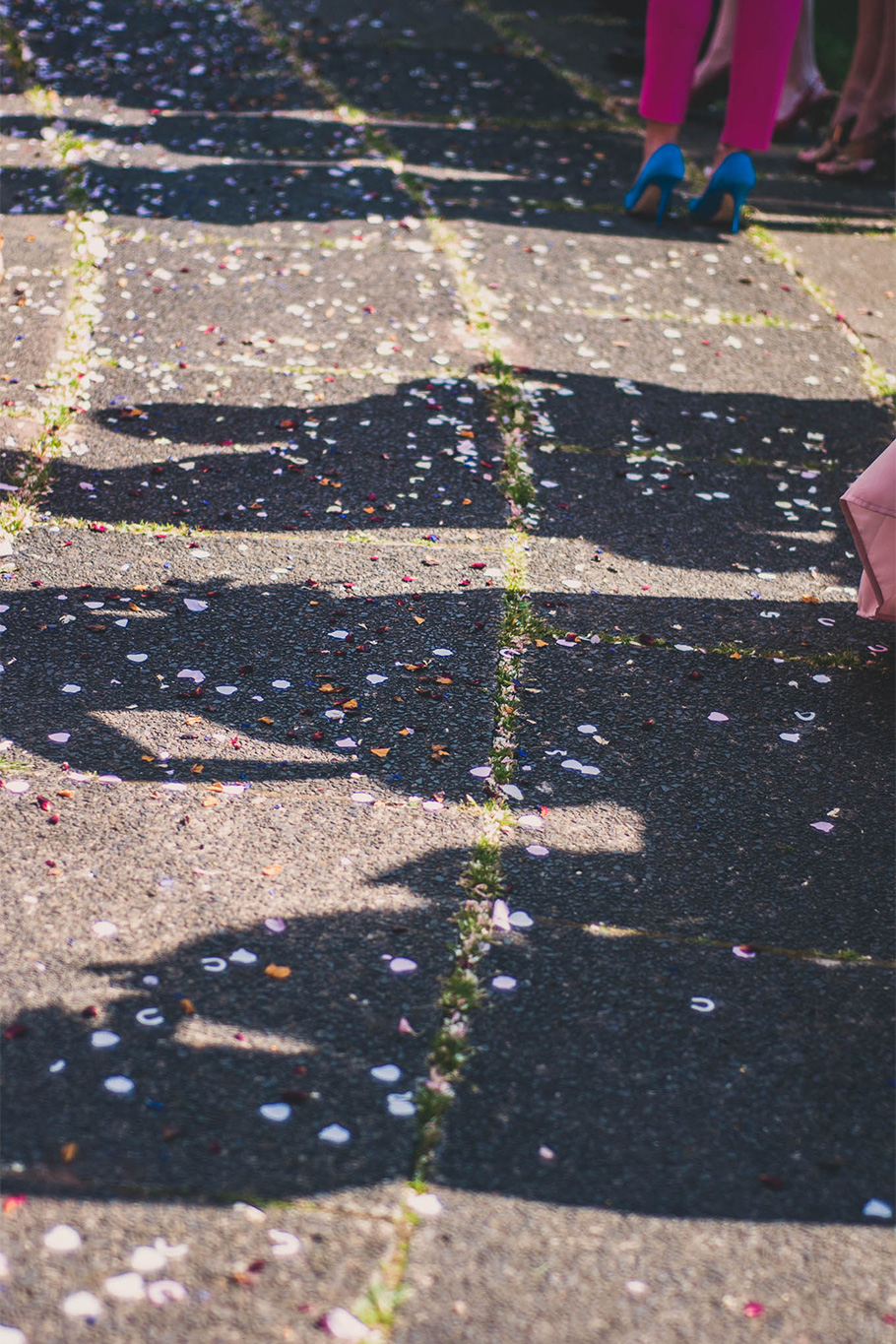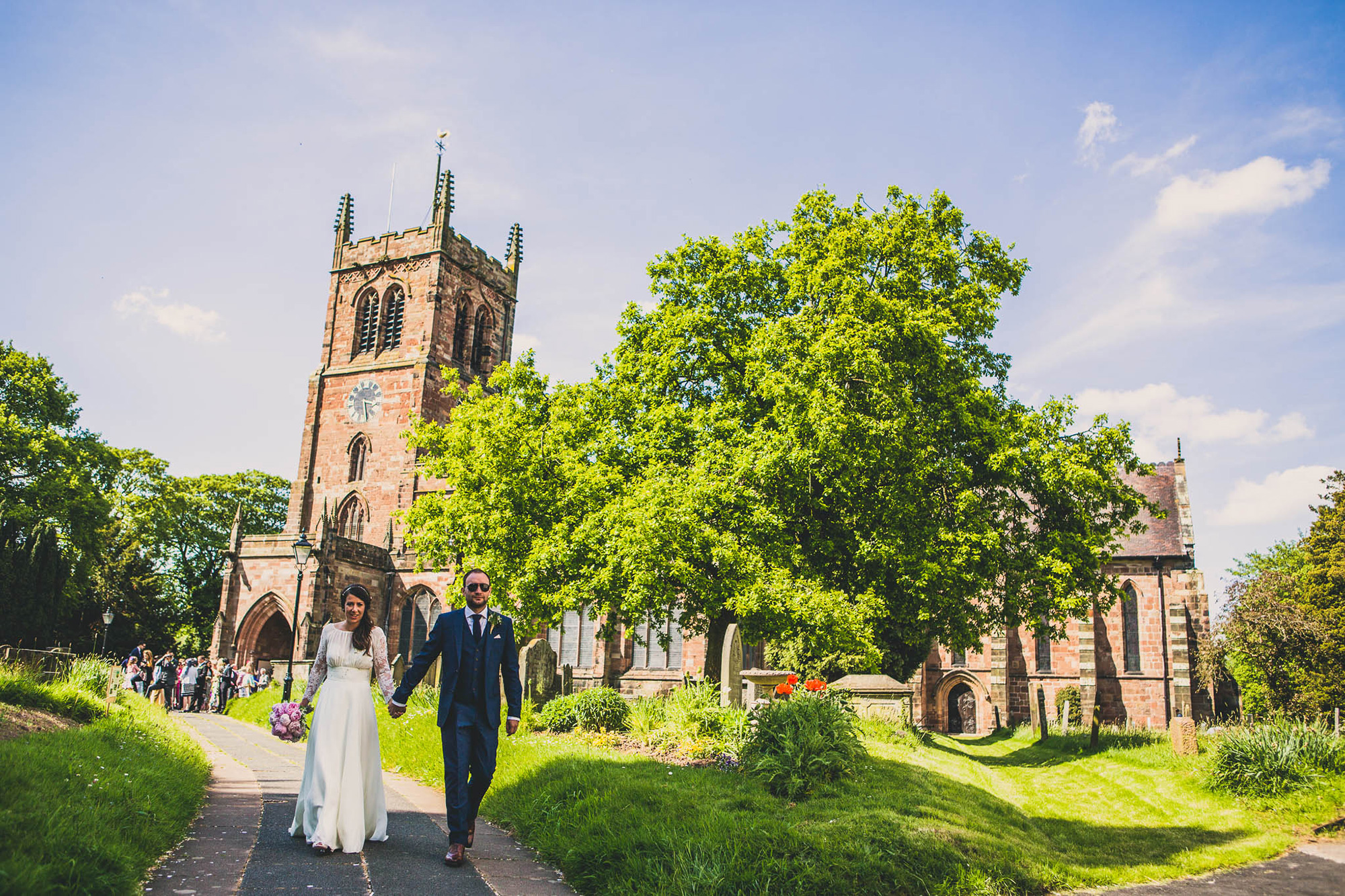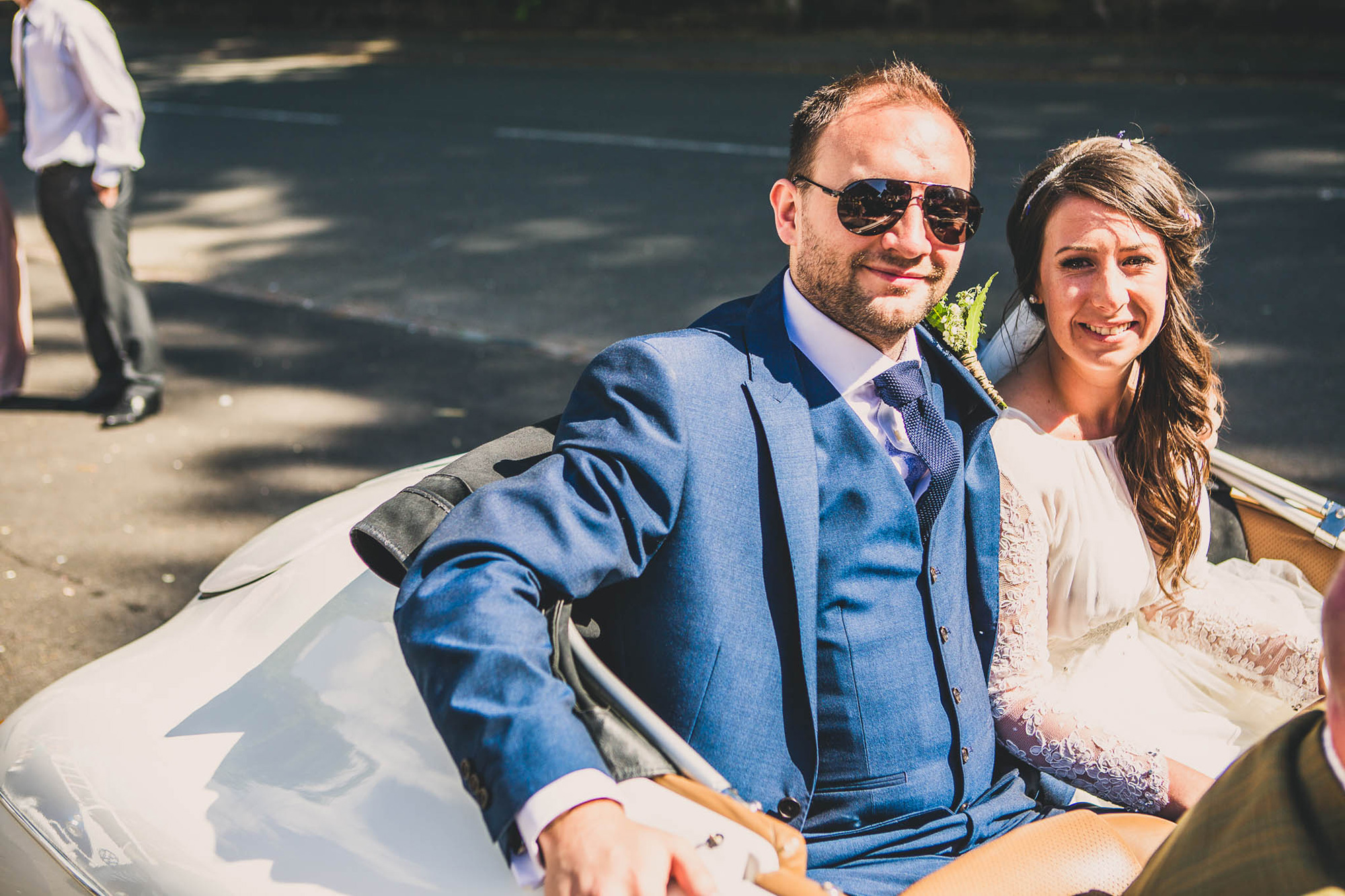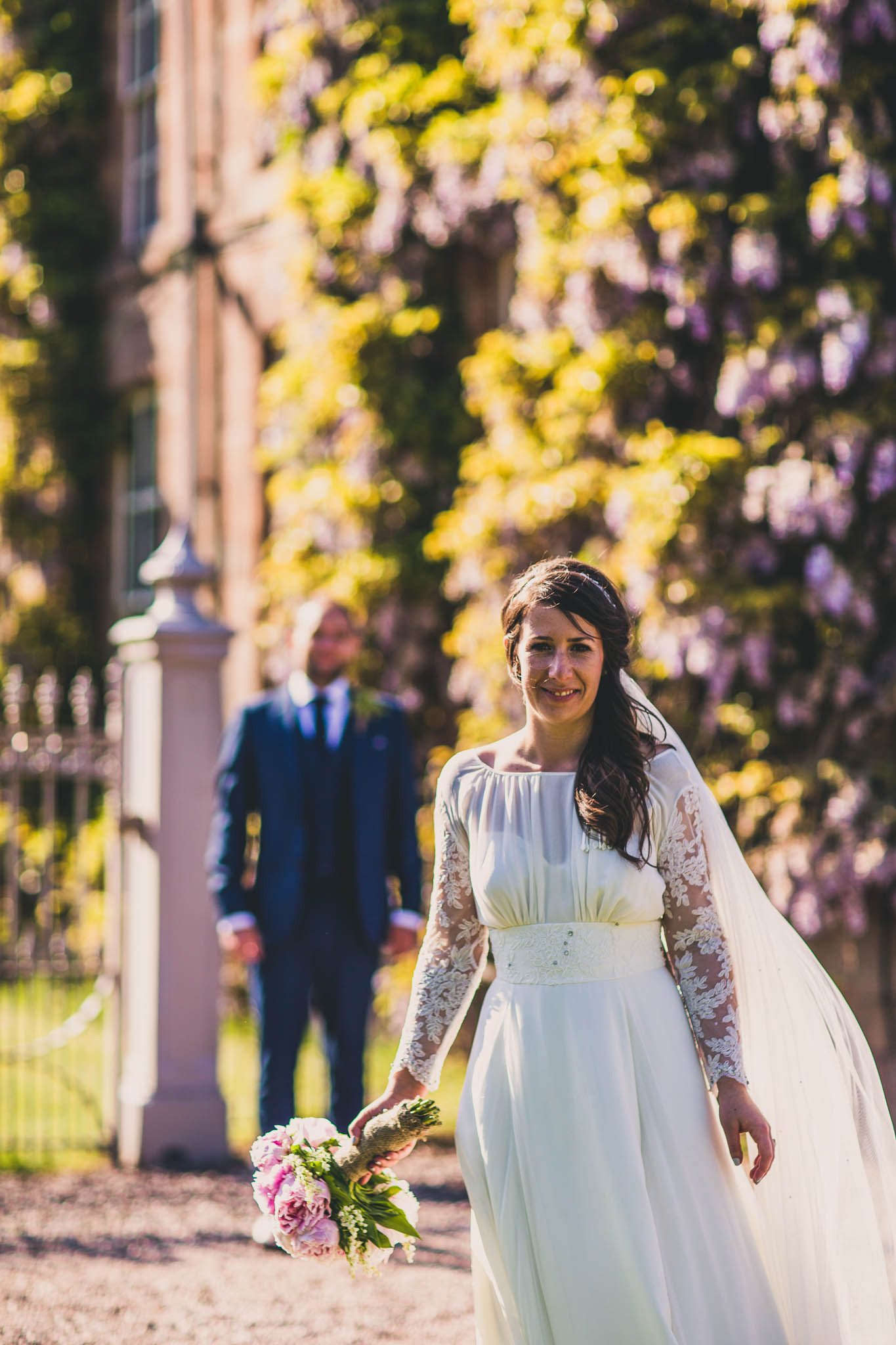 "We were so lucky to have known about Eccleshall Castle and even more lucky in the fact that they only hire the grounds for two to three weddings a year," says Emily.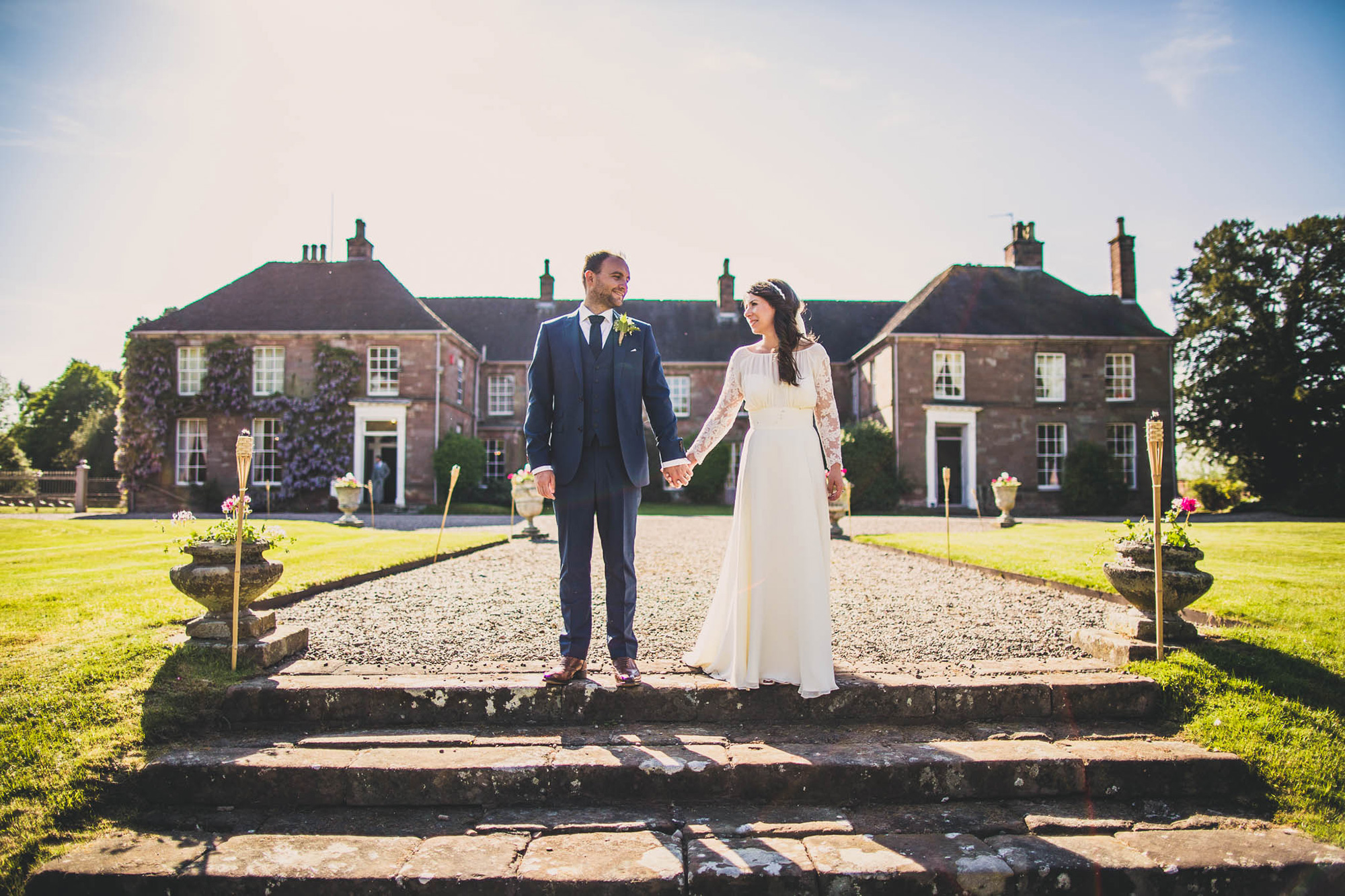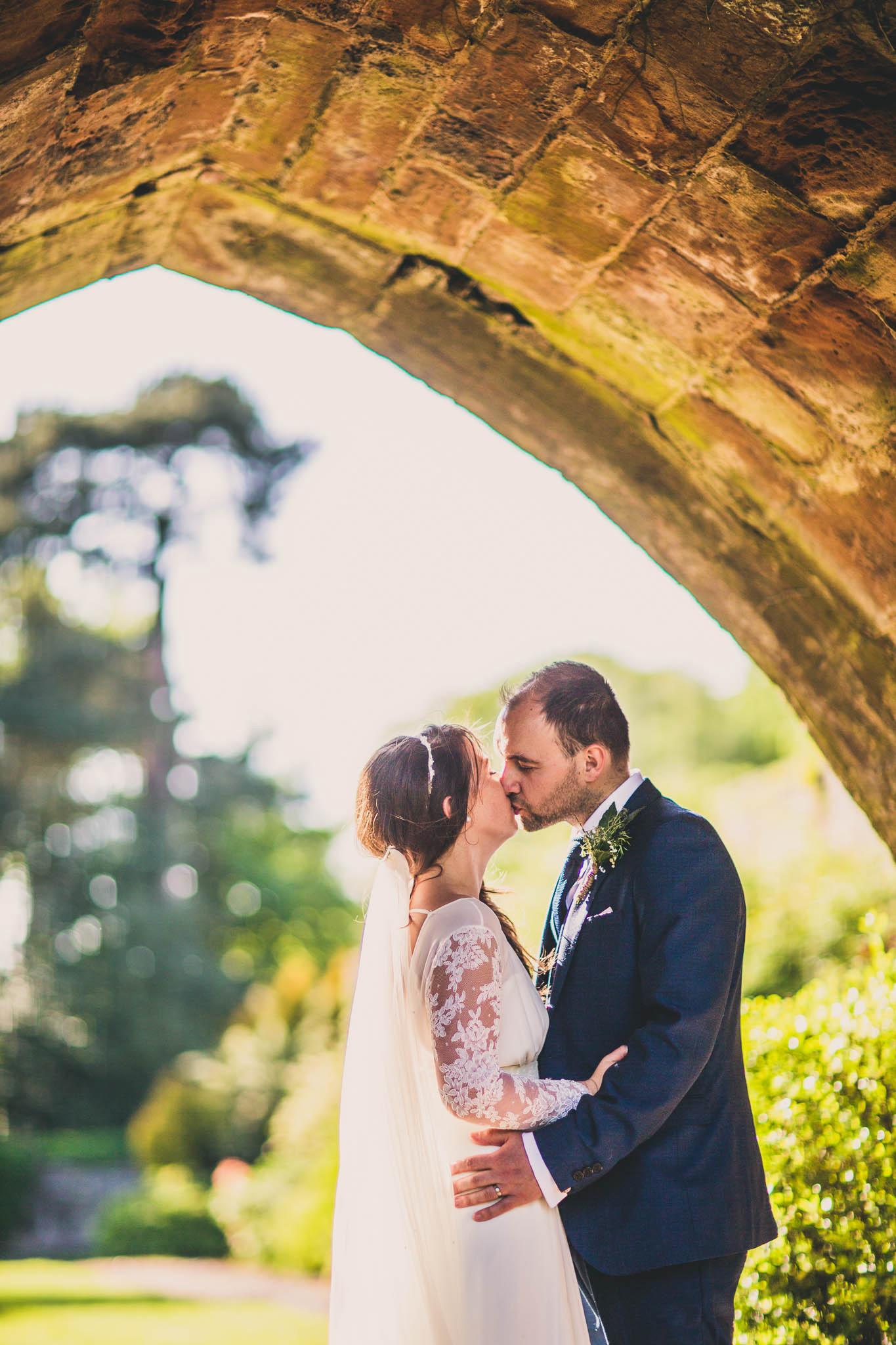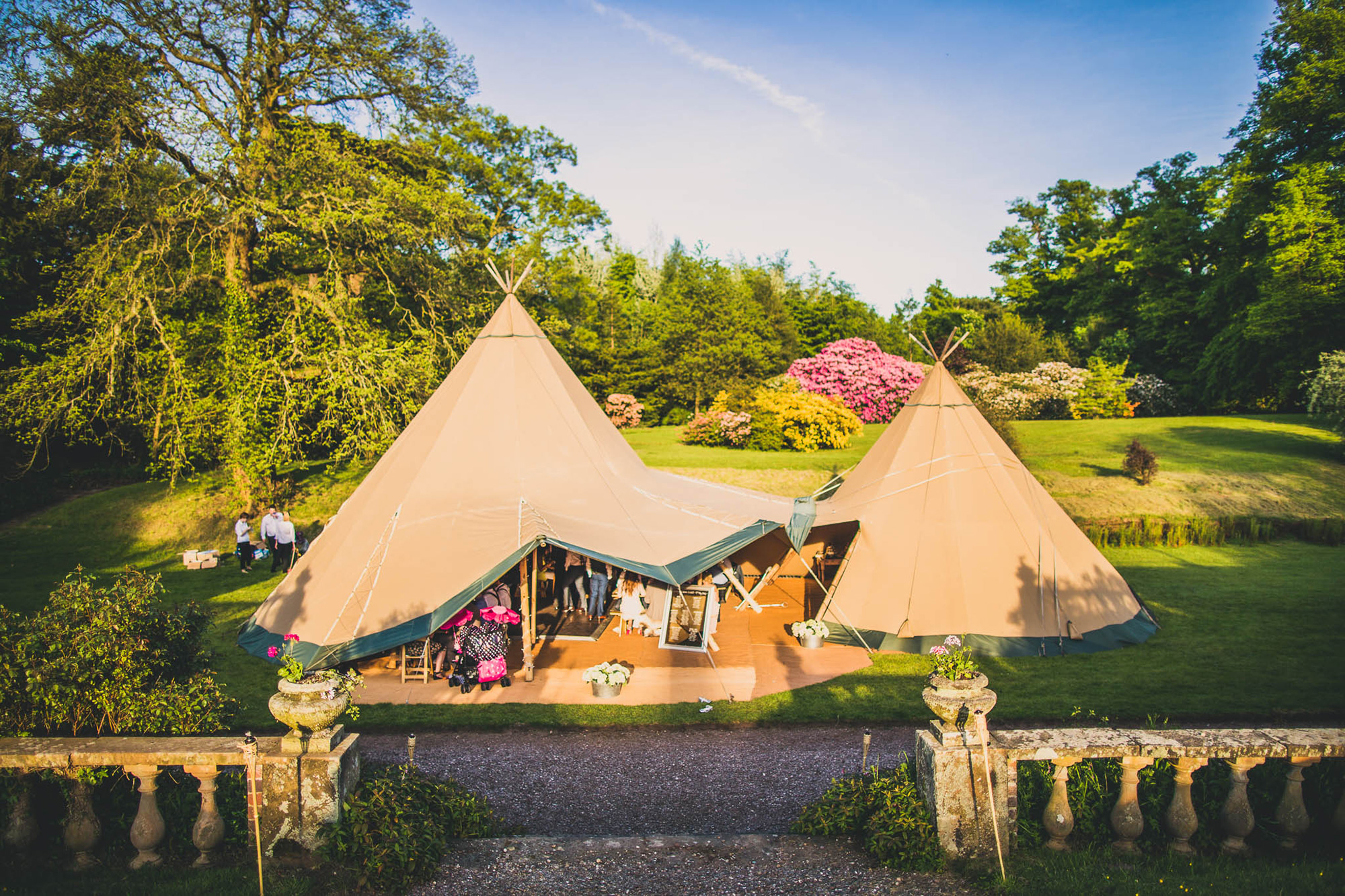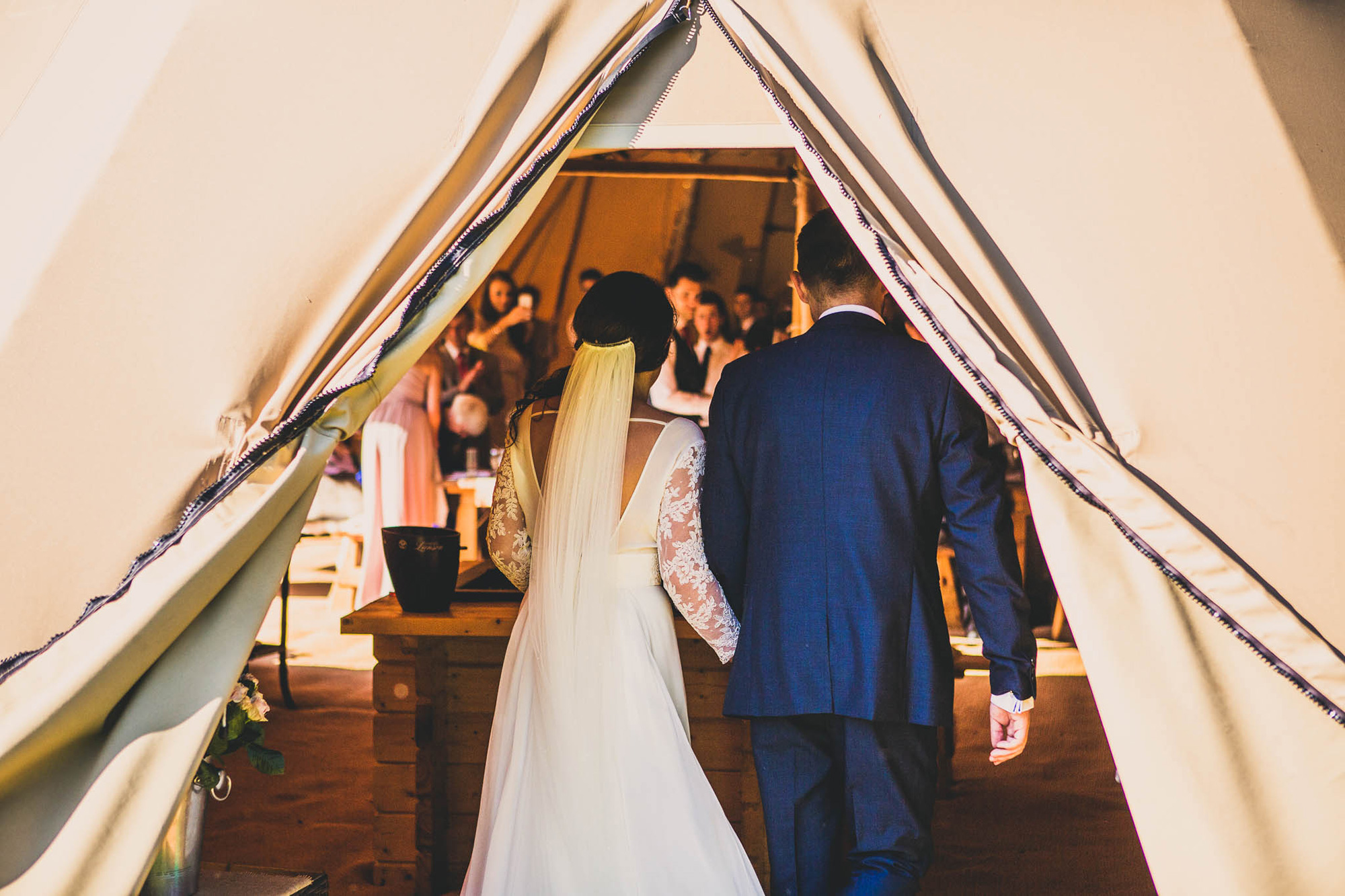 "The venue was erected on the Wednesday and friends and family all helped us set up inside the tipi," smiles Emily.