Claire McMenamin took long-time love Ross Bennett home to Ireland for their idyllic winter wedding.
The Harpenden, Hertfordshire couple married in Claire's hometown, Omagh, County Tyrone on December 30, 2015. "It was 34 years and two days since my parents married in the same beautiful Sacred Heart Church in Omagh, so it meant a lot to me to be married there too," Claire, 32, says. "We had 90 guests – our closest friends and family from Ireland and the UK."
There was, however, one unwelcome guest – Storm Frank blew in just in time for the big day. "We did everything we could to ward him off; my dad even stuck the Child of Prague head-first into the garden – an old Irish Catholic tradition which is supposed to ward off the rain," recalls Claire. "It worked. Sort of."
She adds, "The rain stopped for long enough for the wedding party to get into the church and stopped briefly to allow us to get out. But then it continued to pour again."
Luckily, the heavens rested long enough for Claire and Ross, to have their photos taken on the scenic drive to the reception in Lough Eske Castle in Donegal.
"Our one lasting memory of our wedding day is how much fun we had," the bride says.
"We danced and ate and drank and laughed with our nearest and dearest until the wee hours of the morning, then did it all over again the next day as it was then New Years Eve!
Photos courtesy of Paula McManus Photography.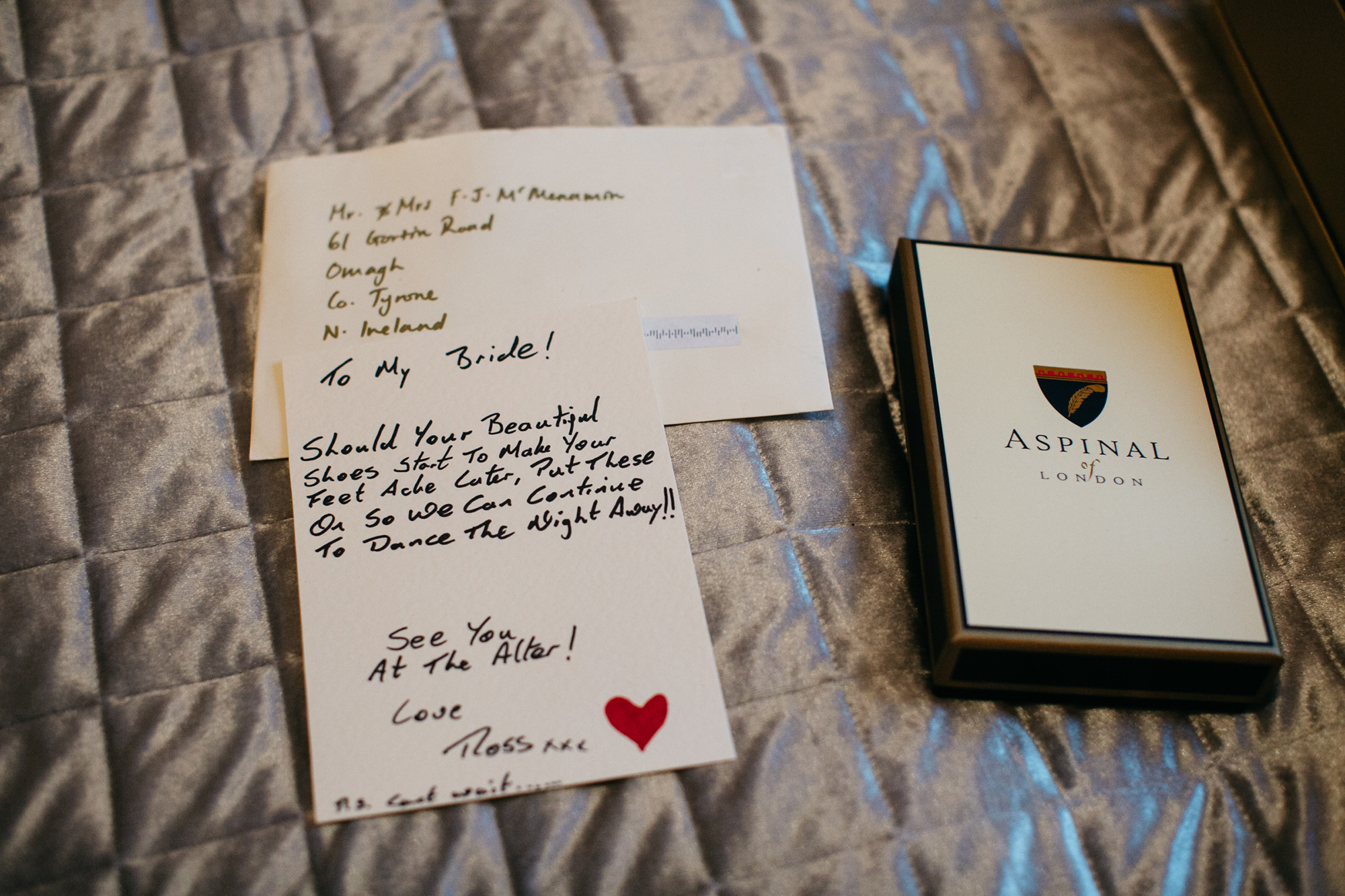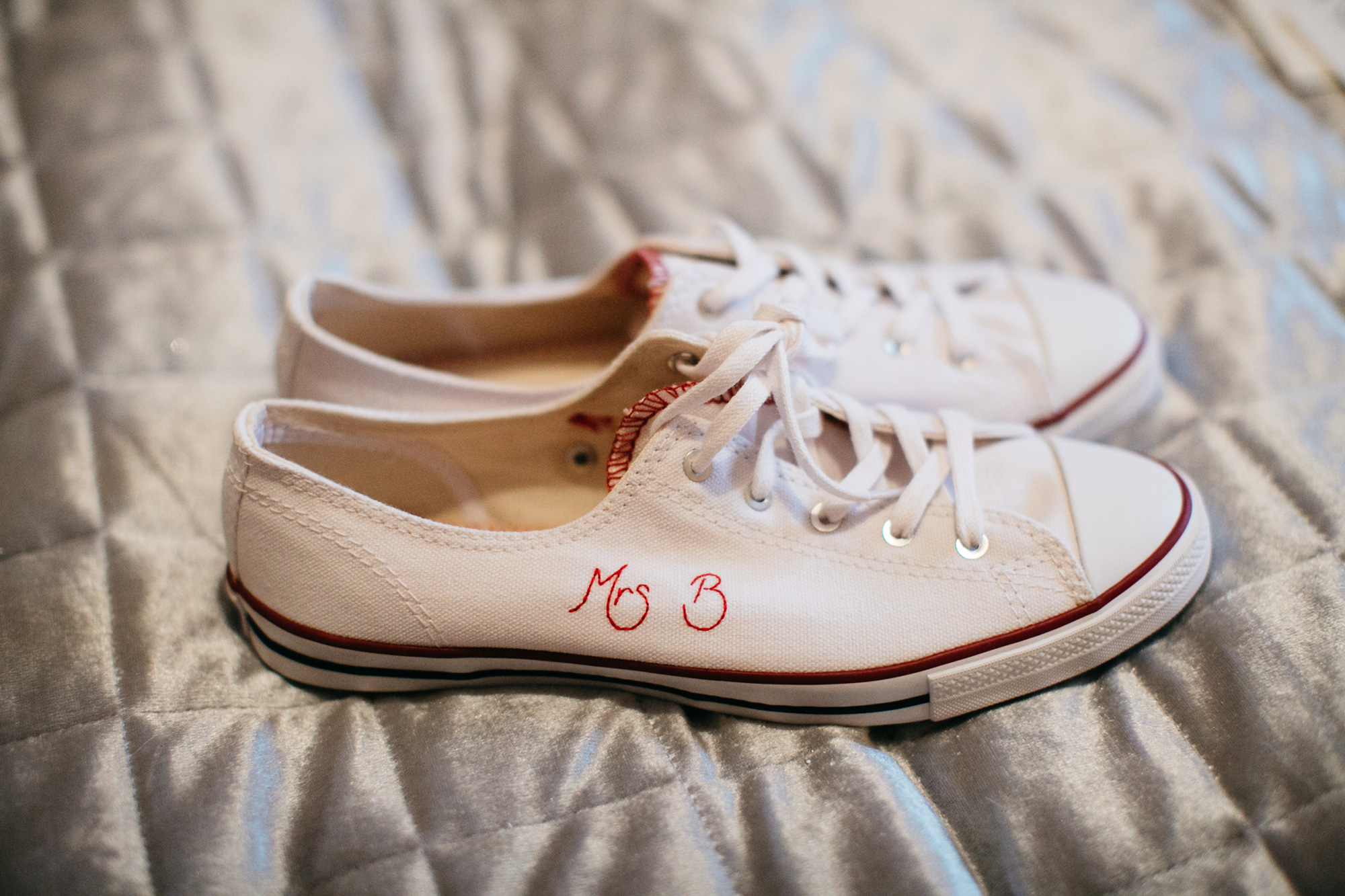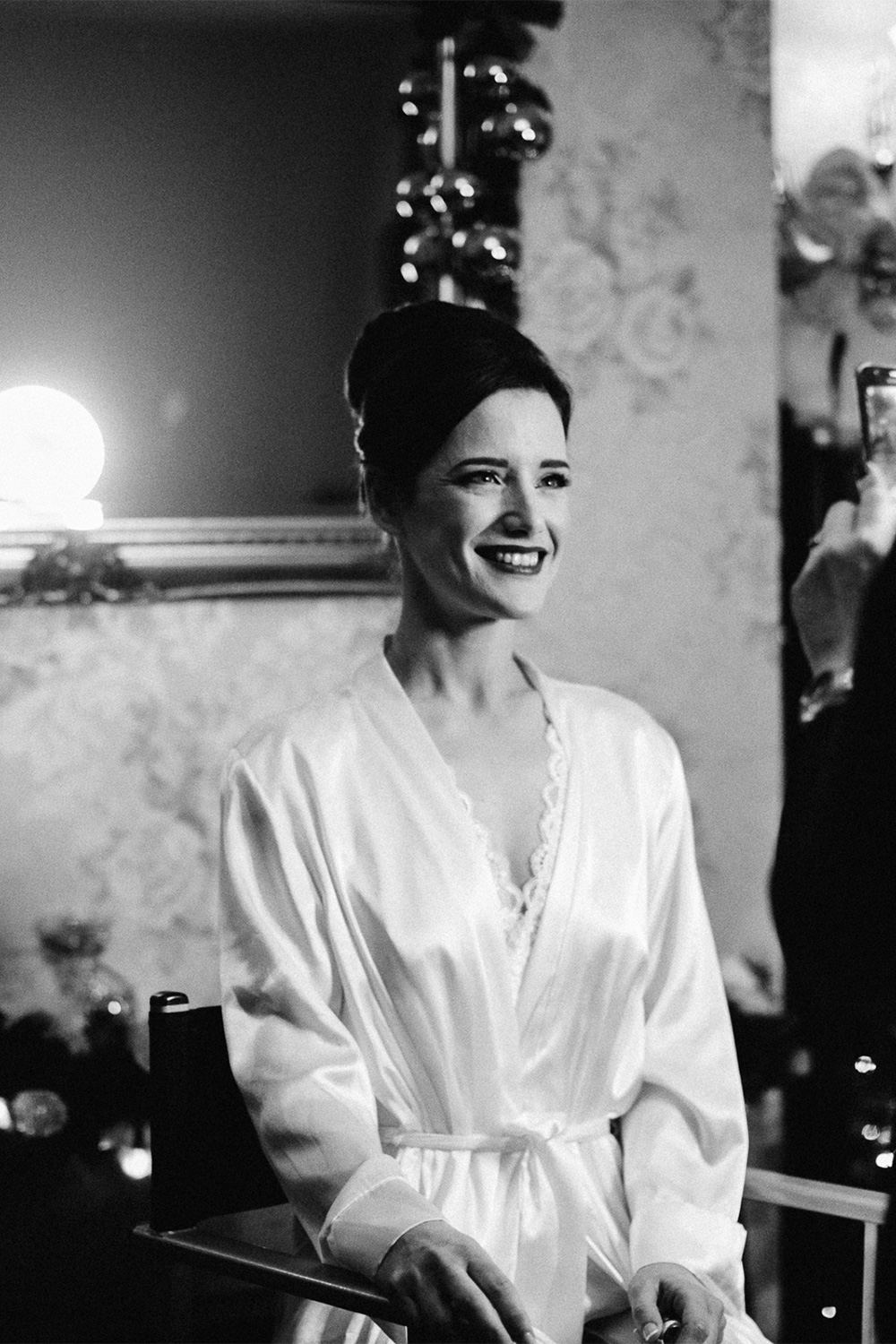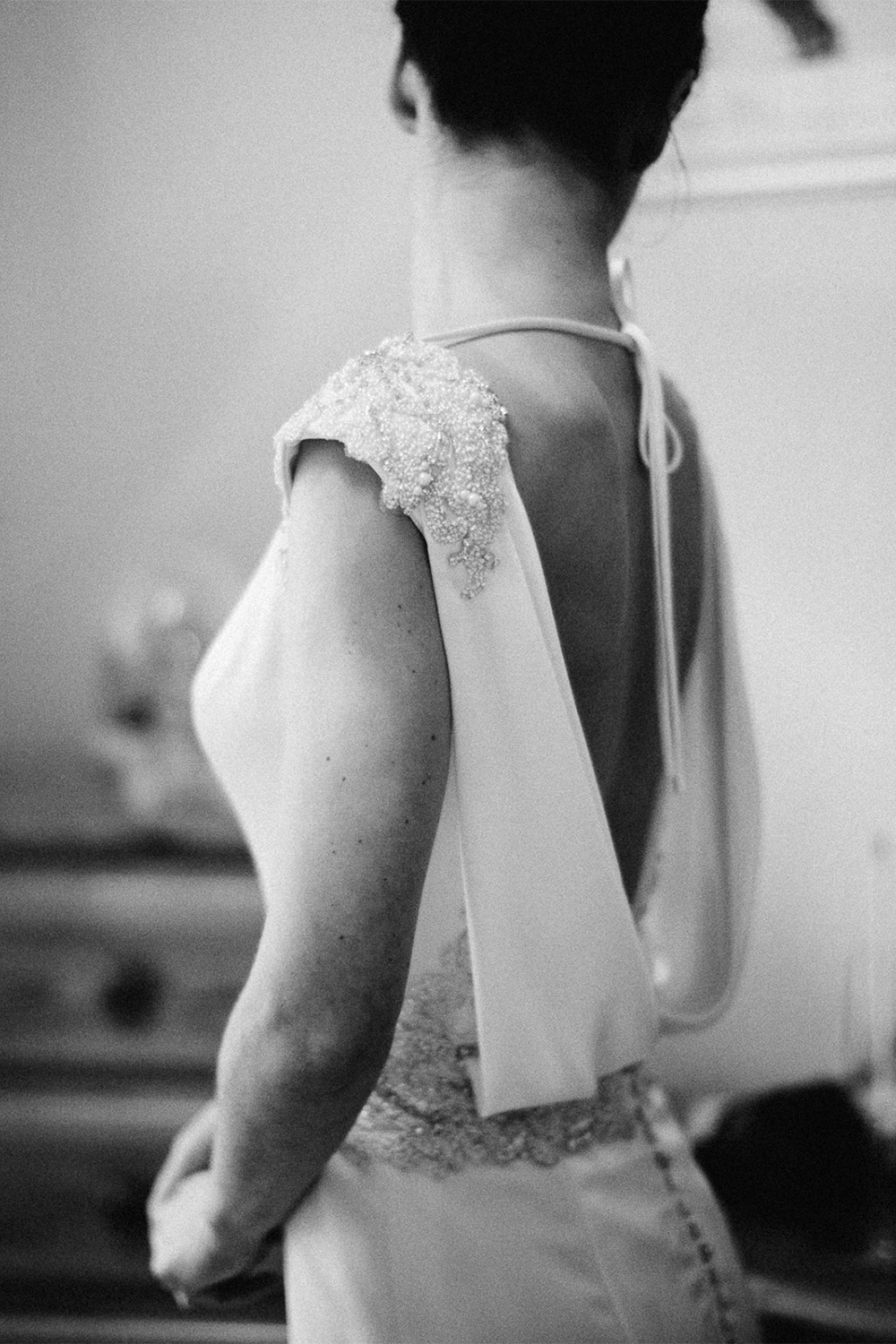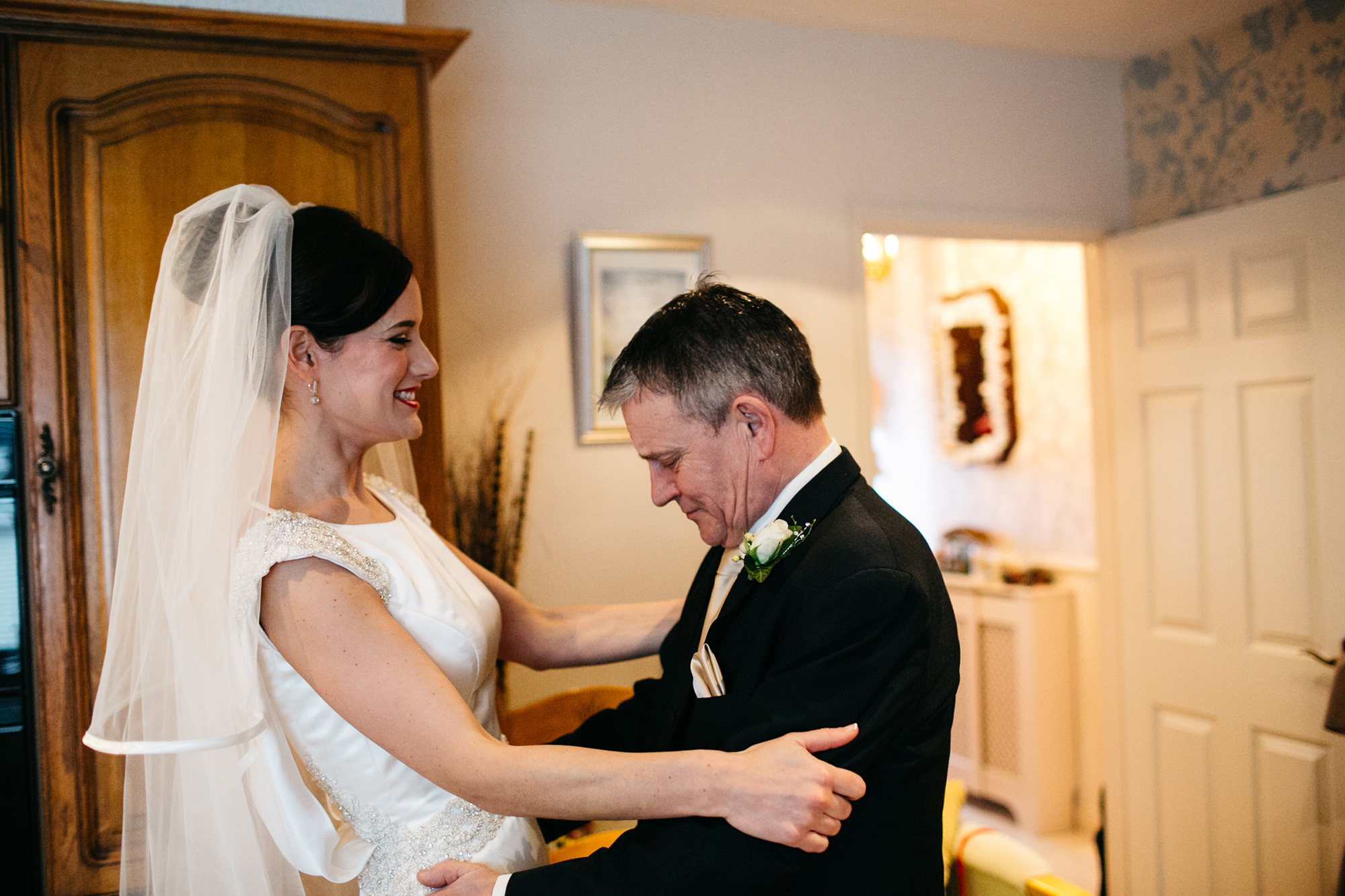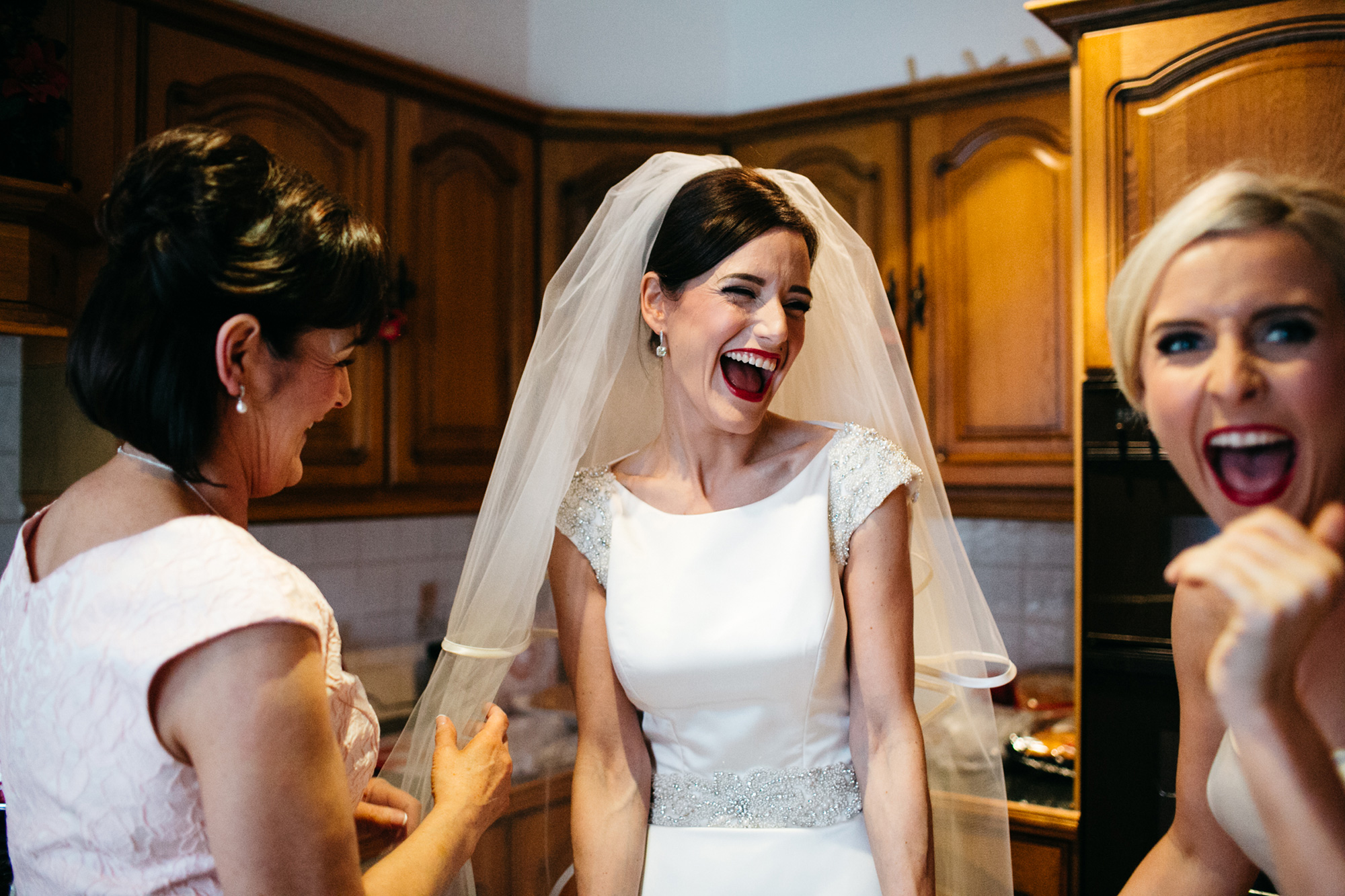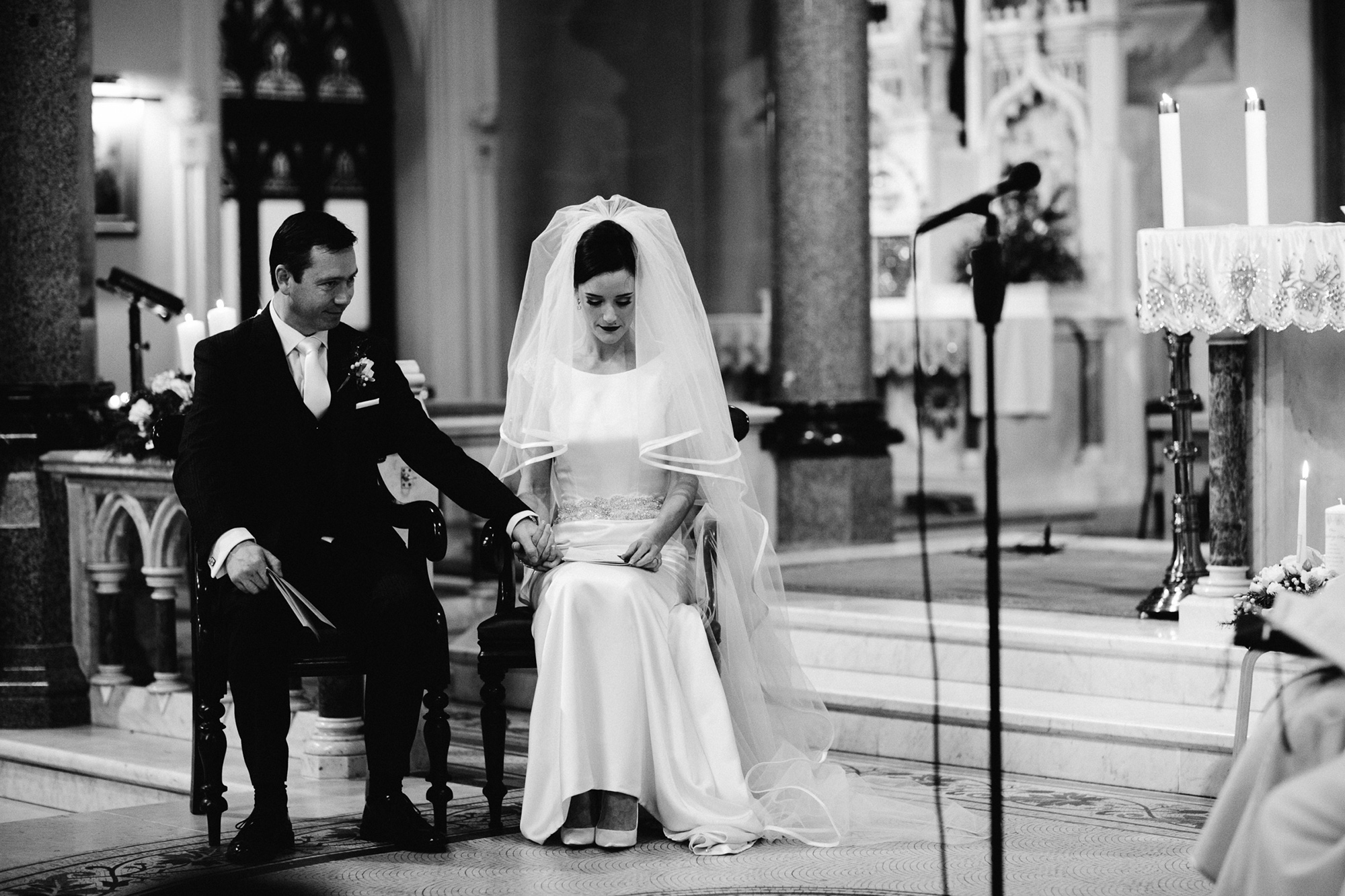 Claire looked stunning in an embellished, backless gown from Justin Alexander.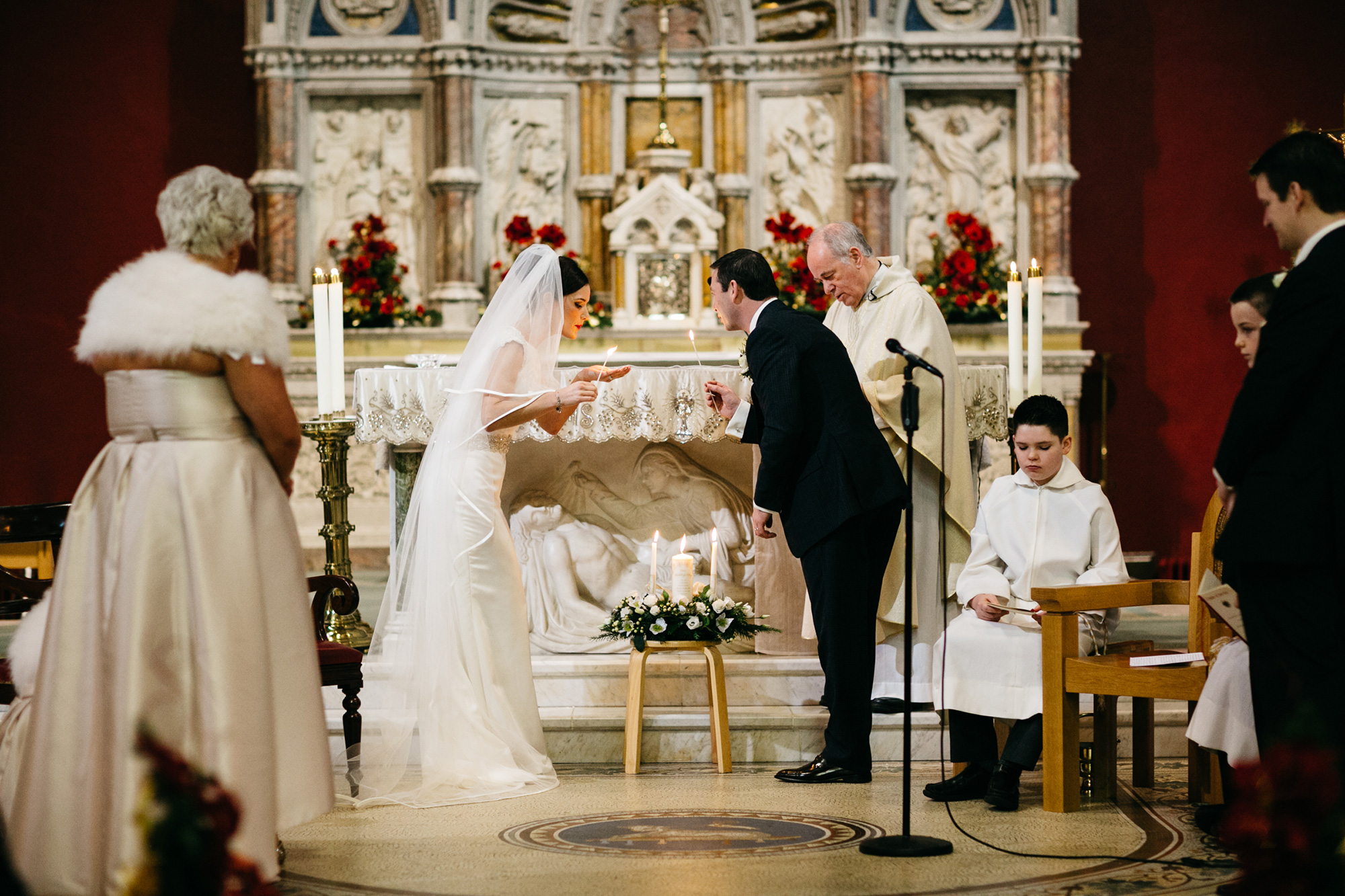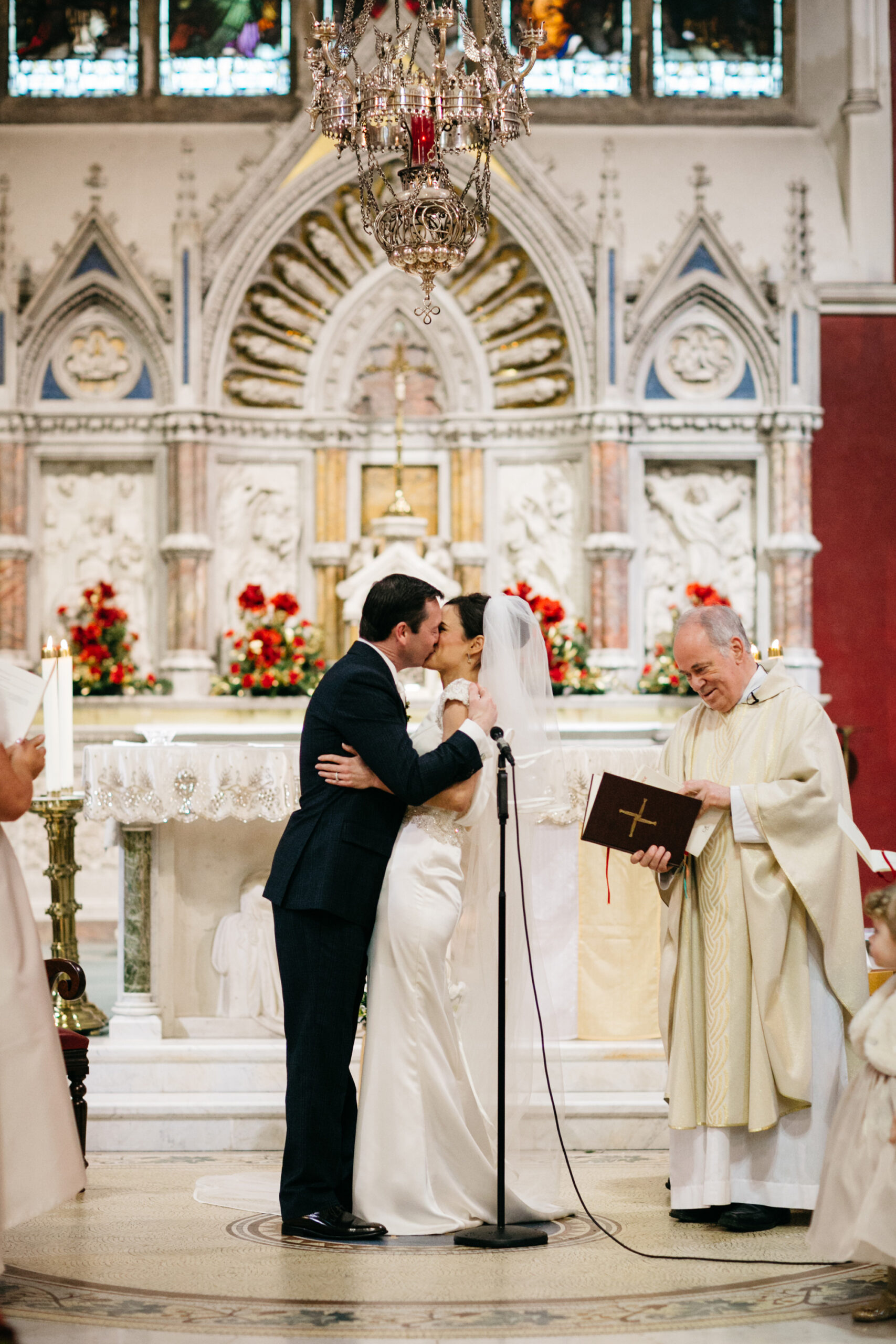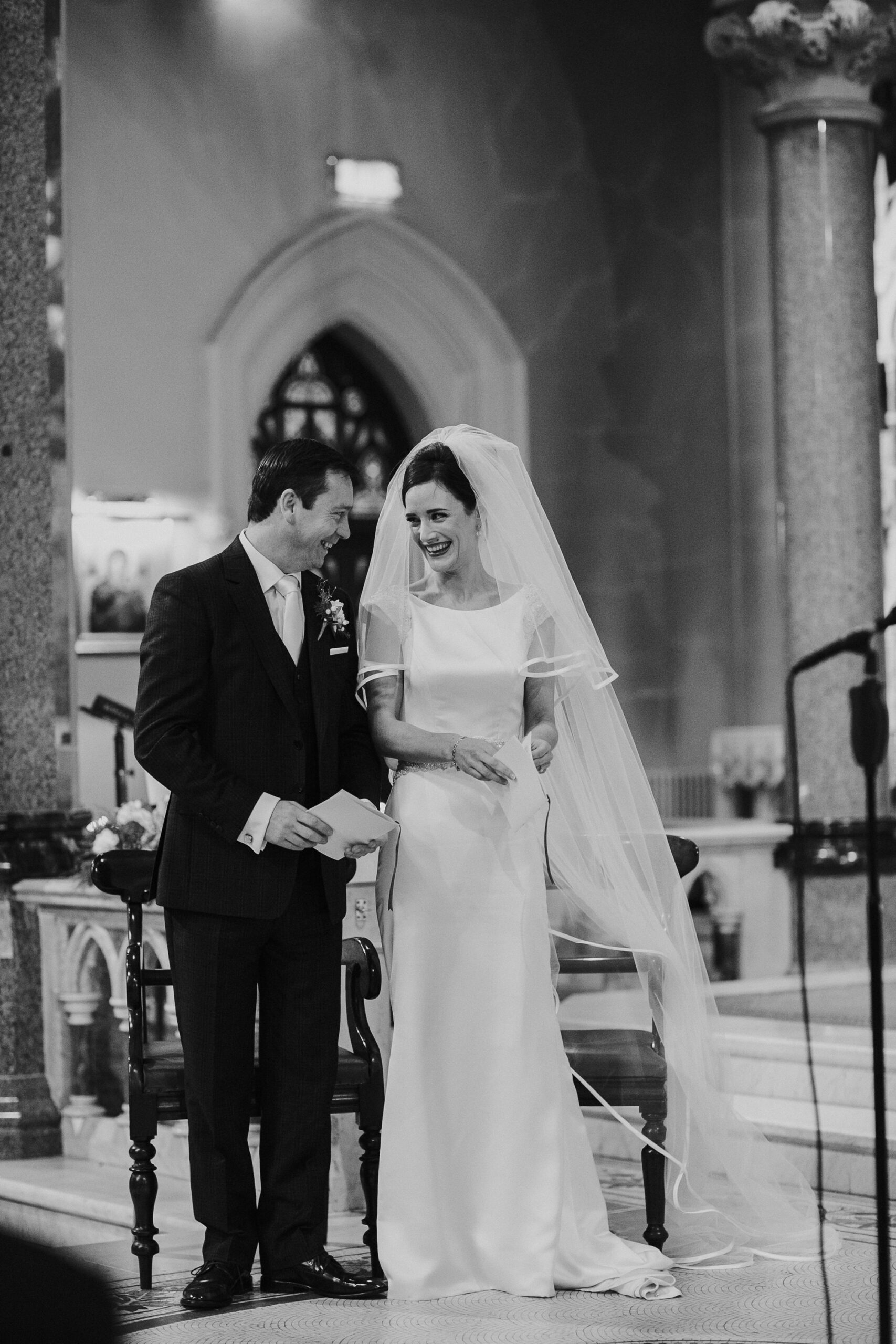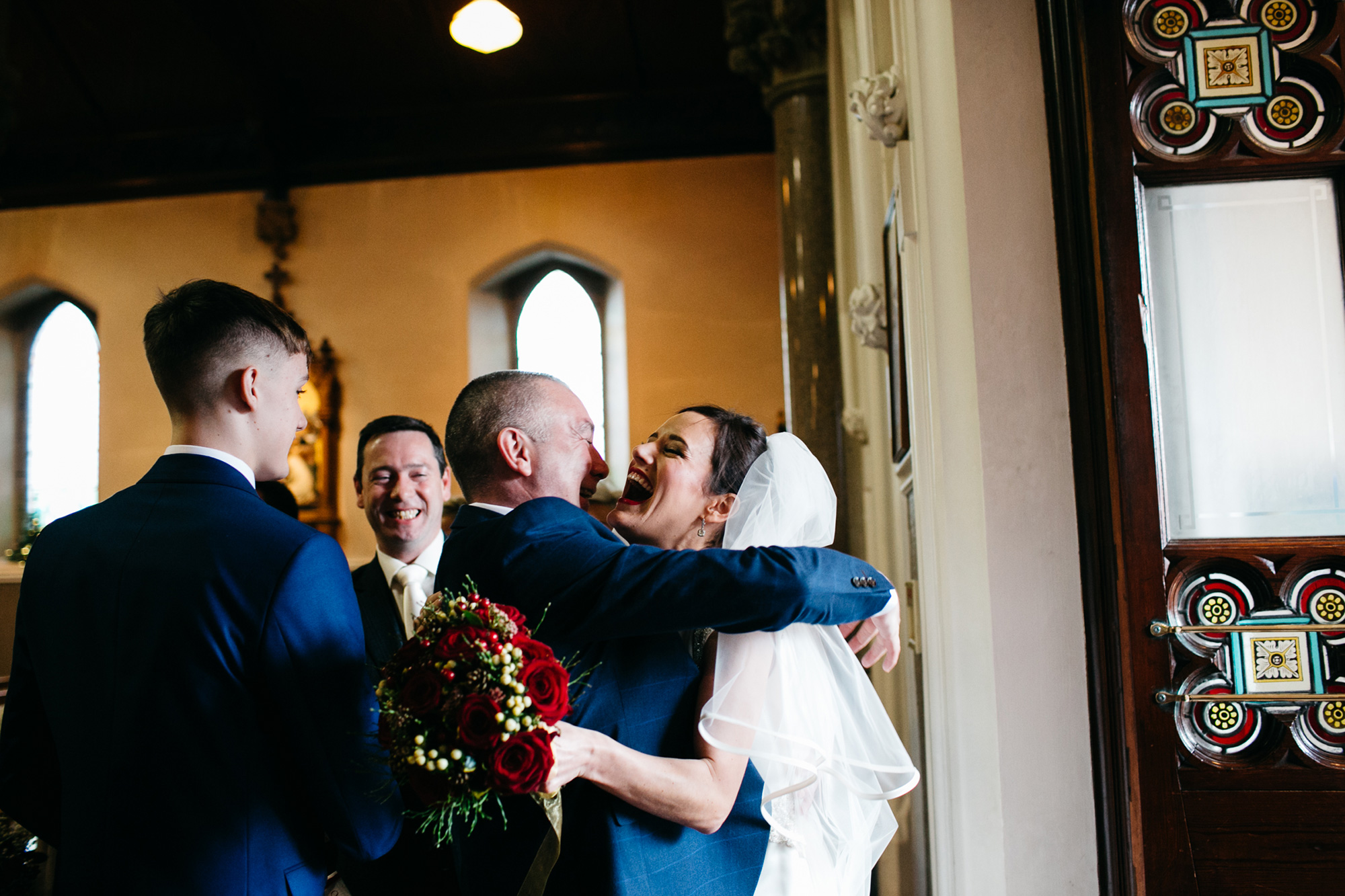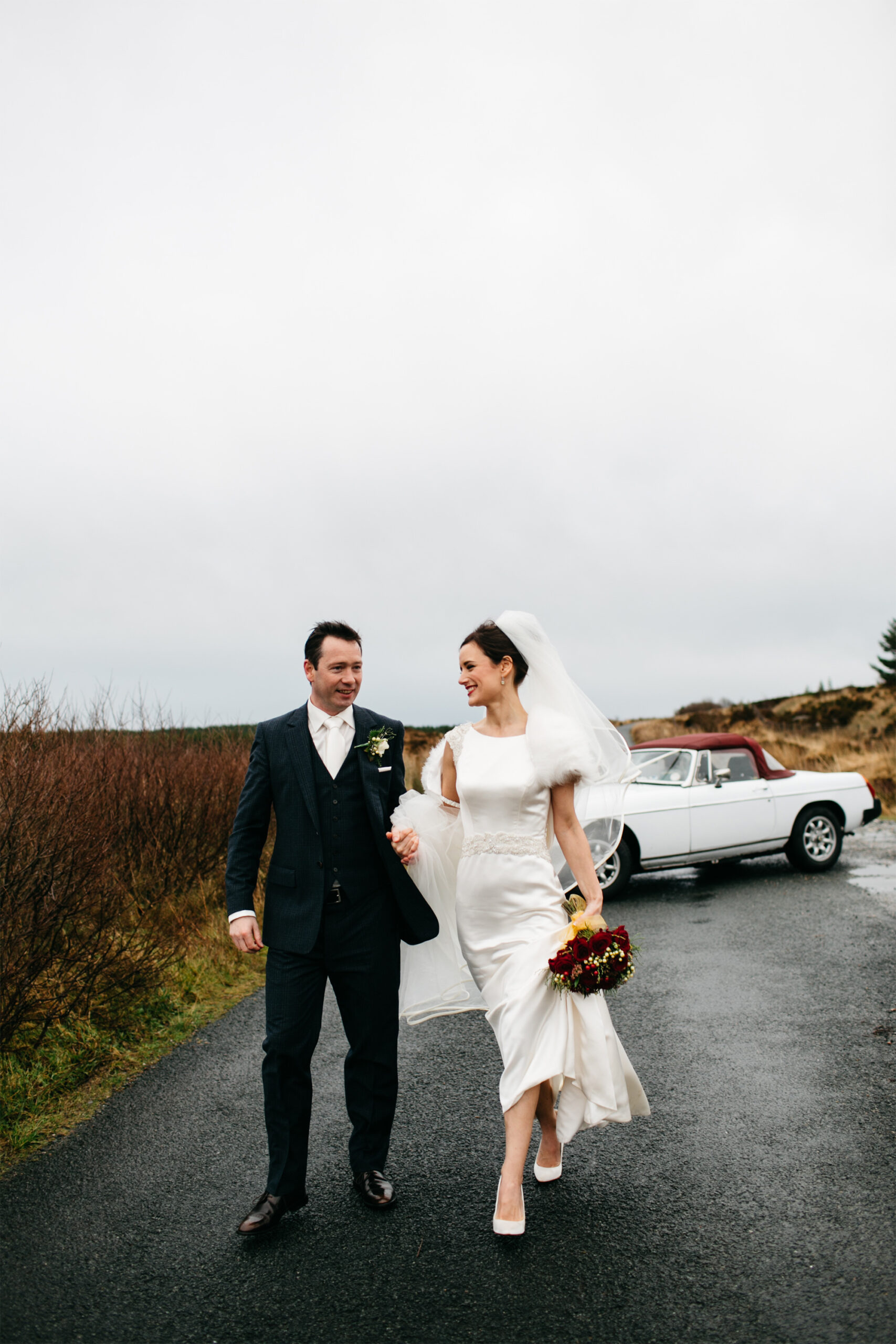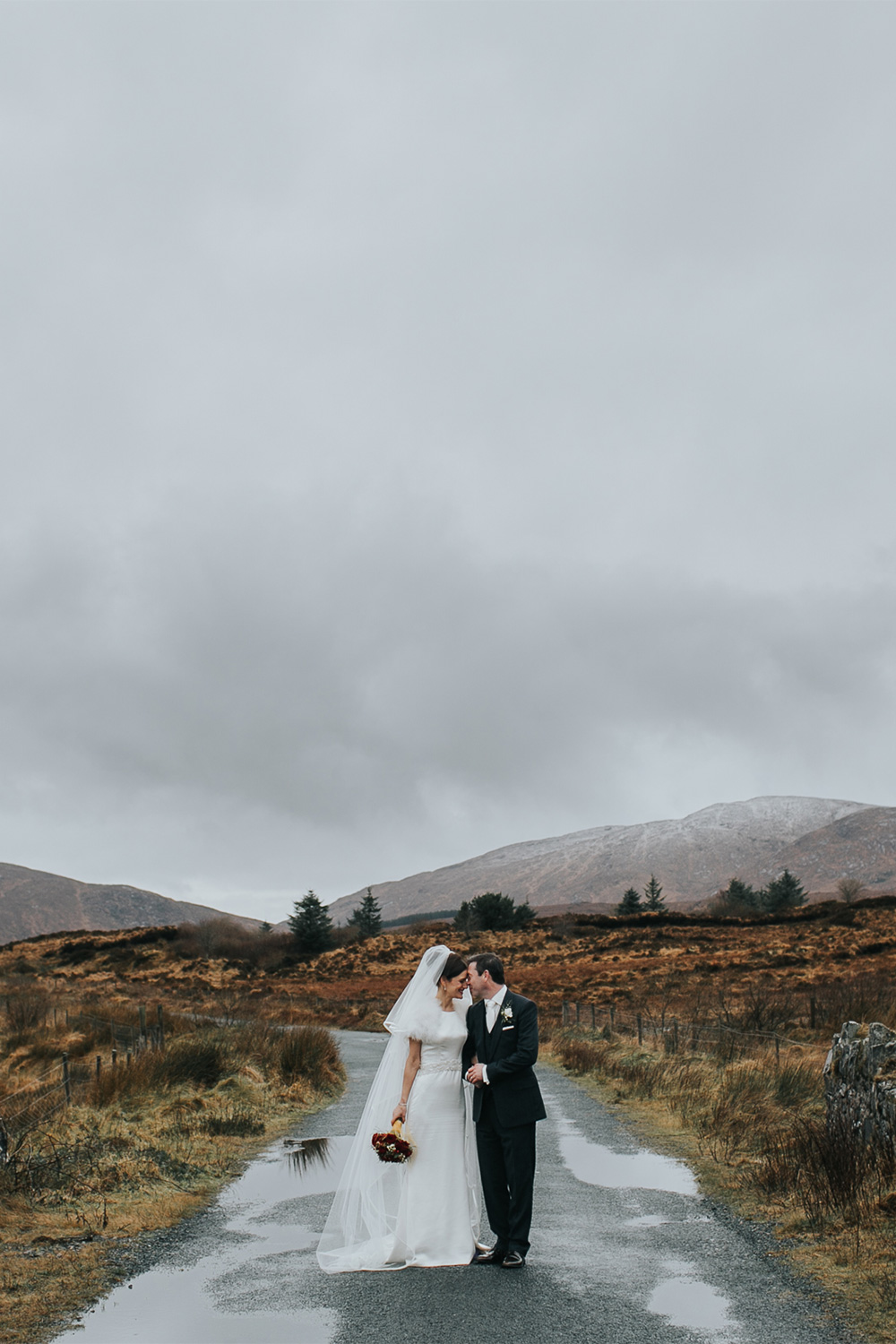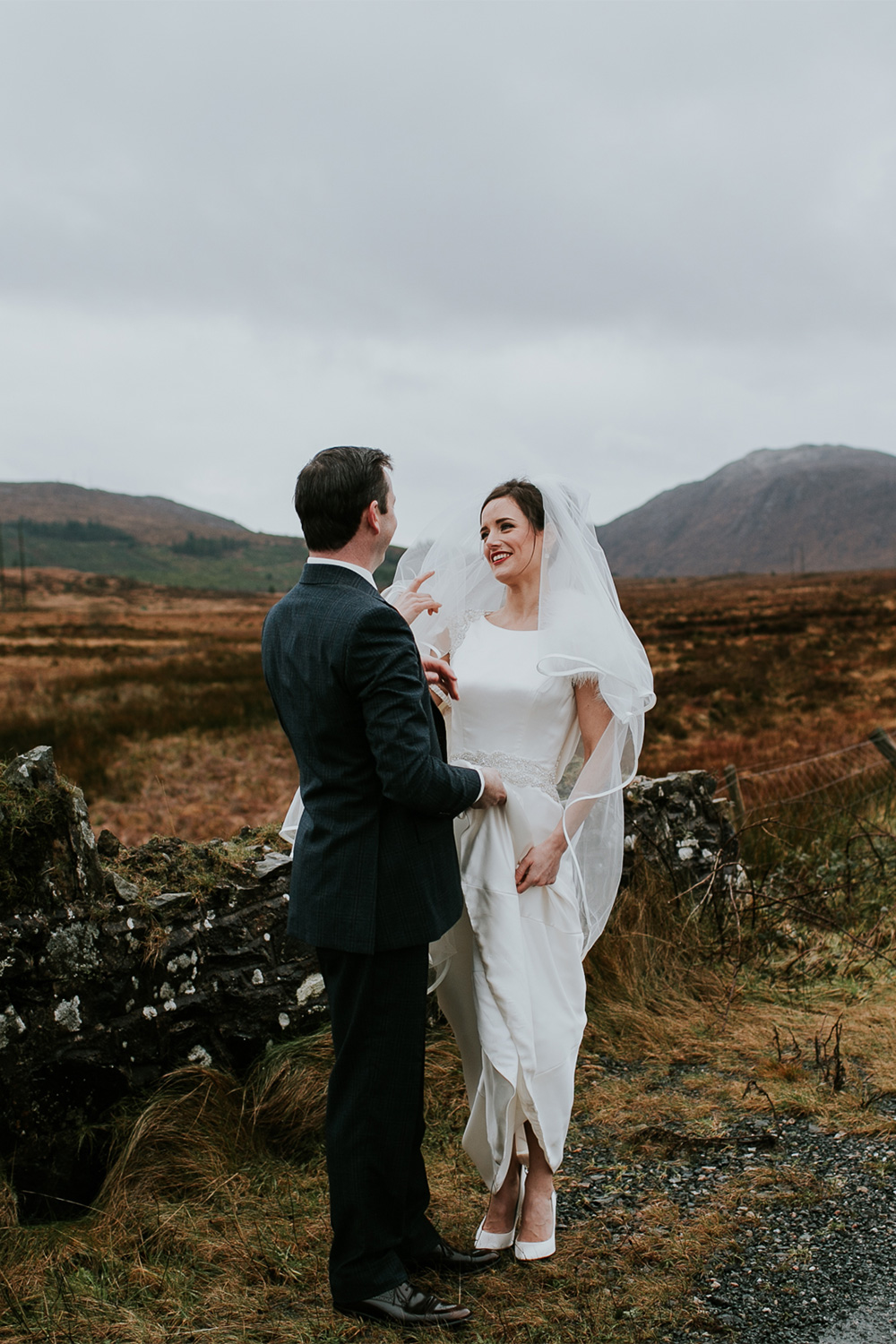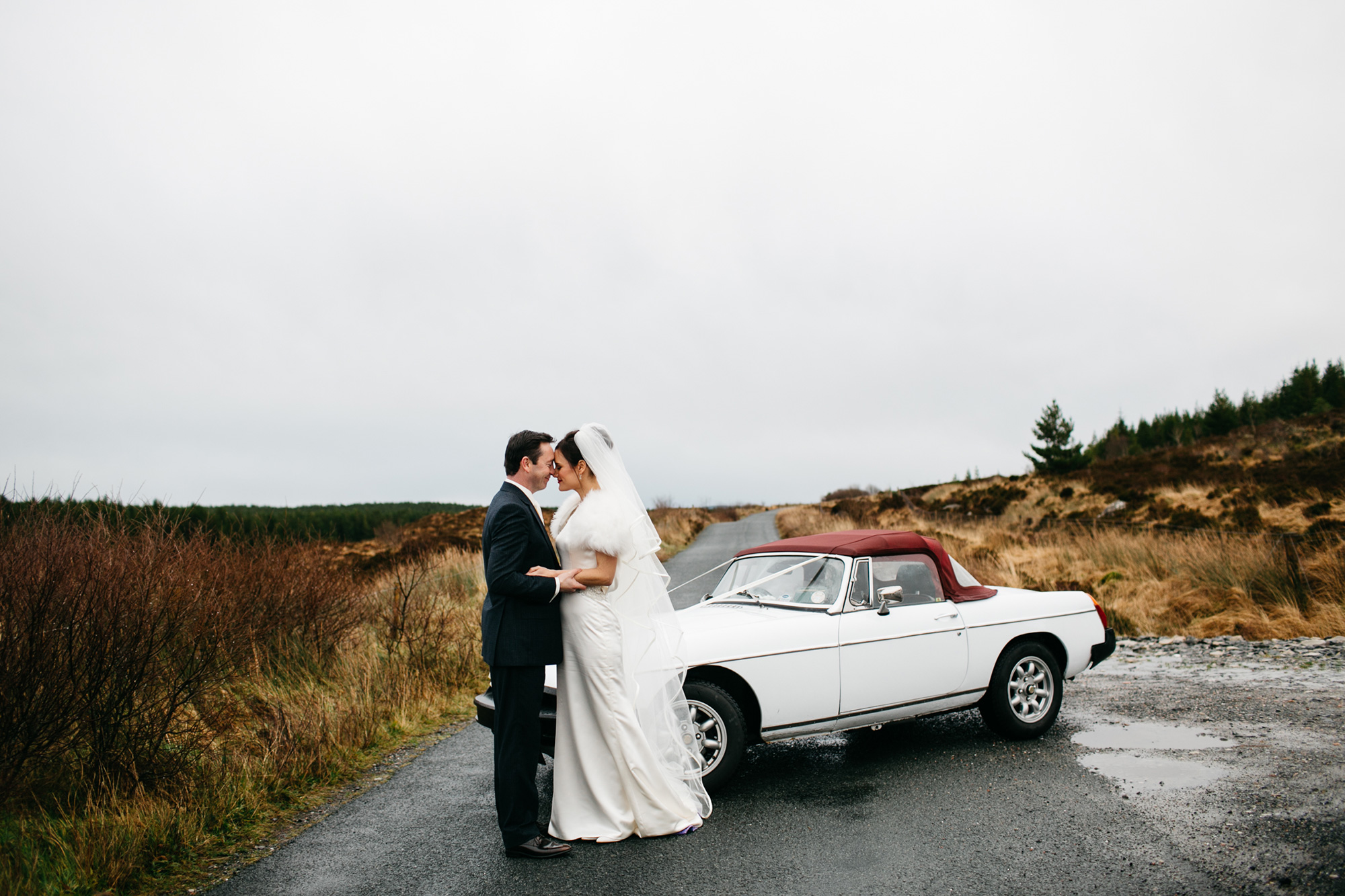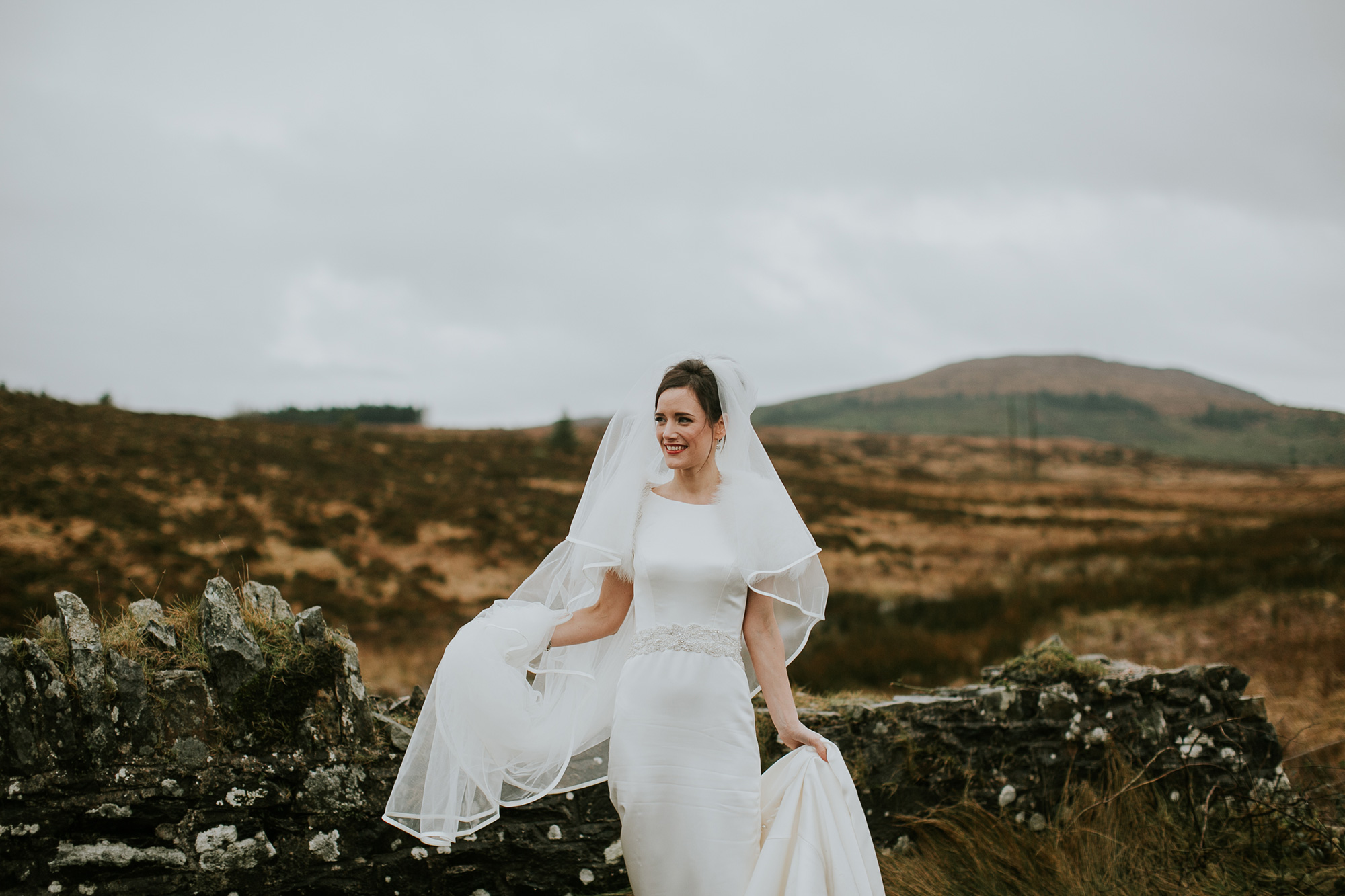 The bride opted for a traditional bridal veil to complement her elegant gown.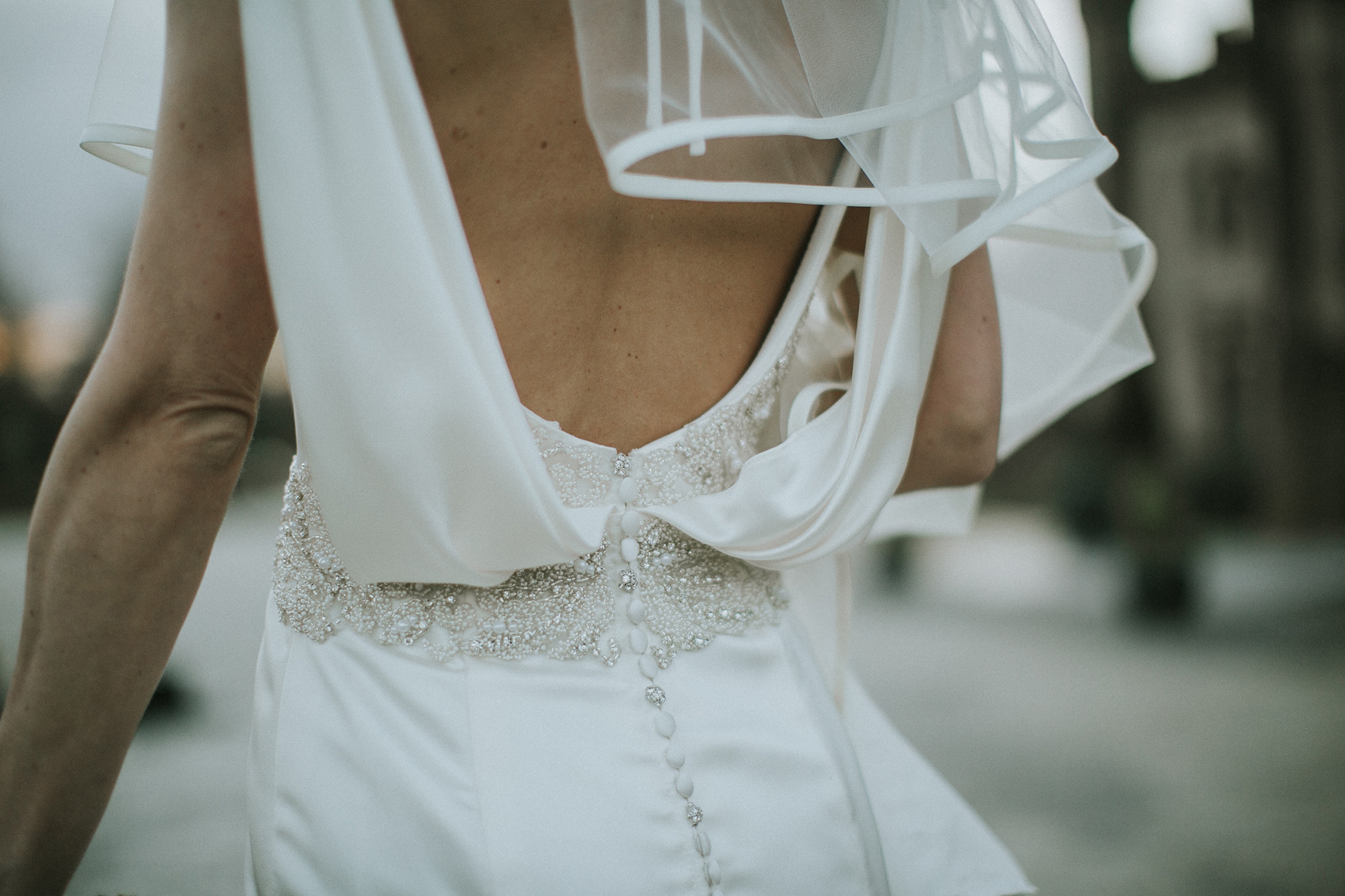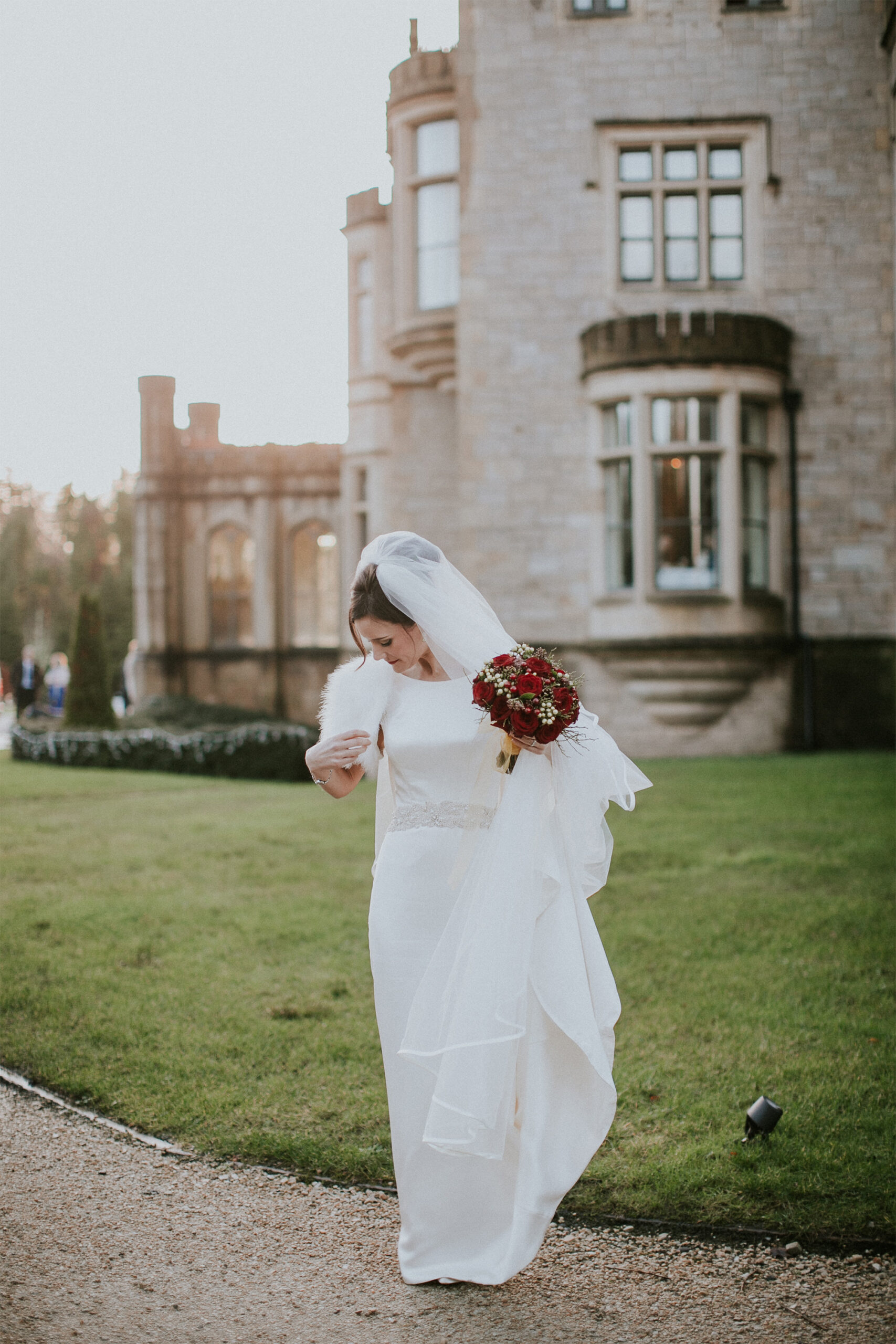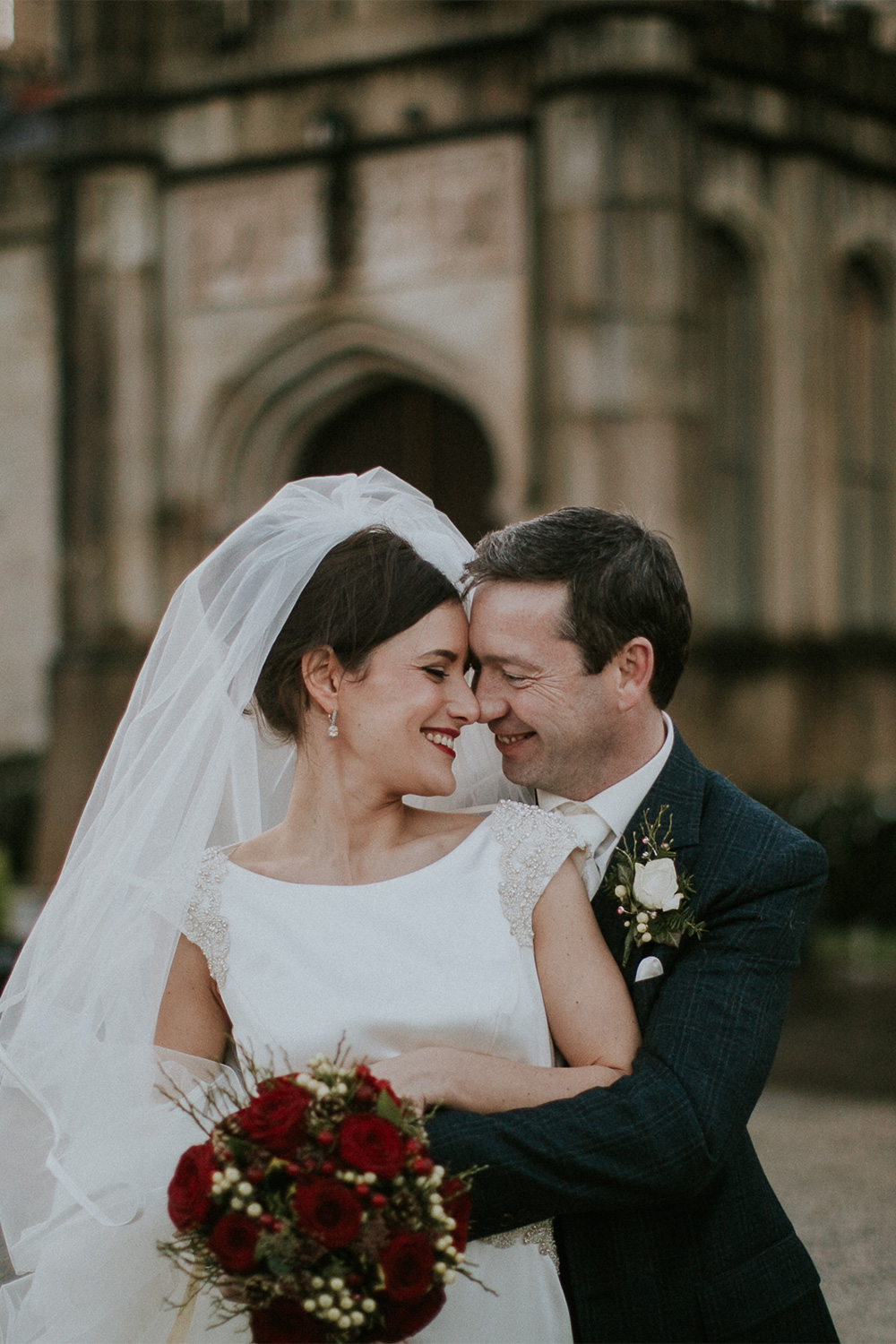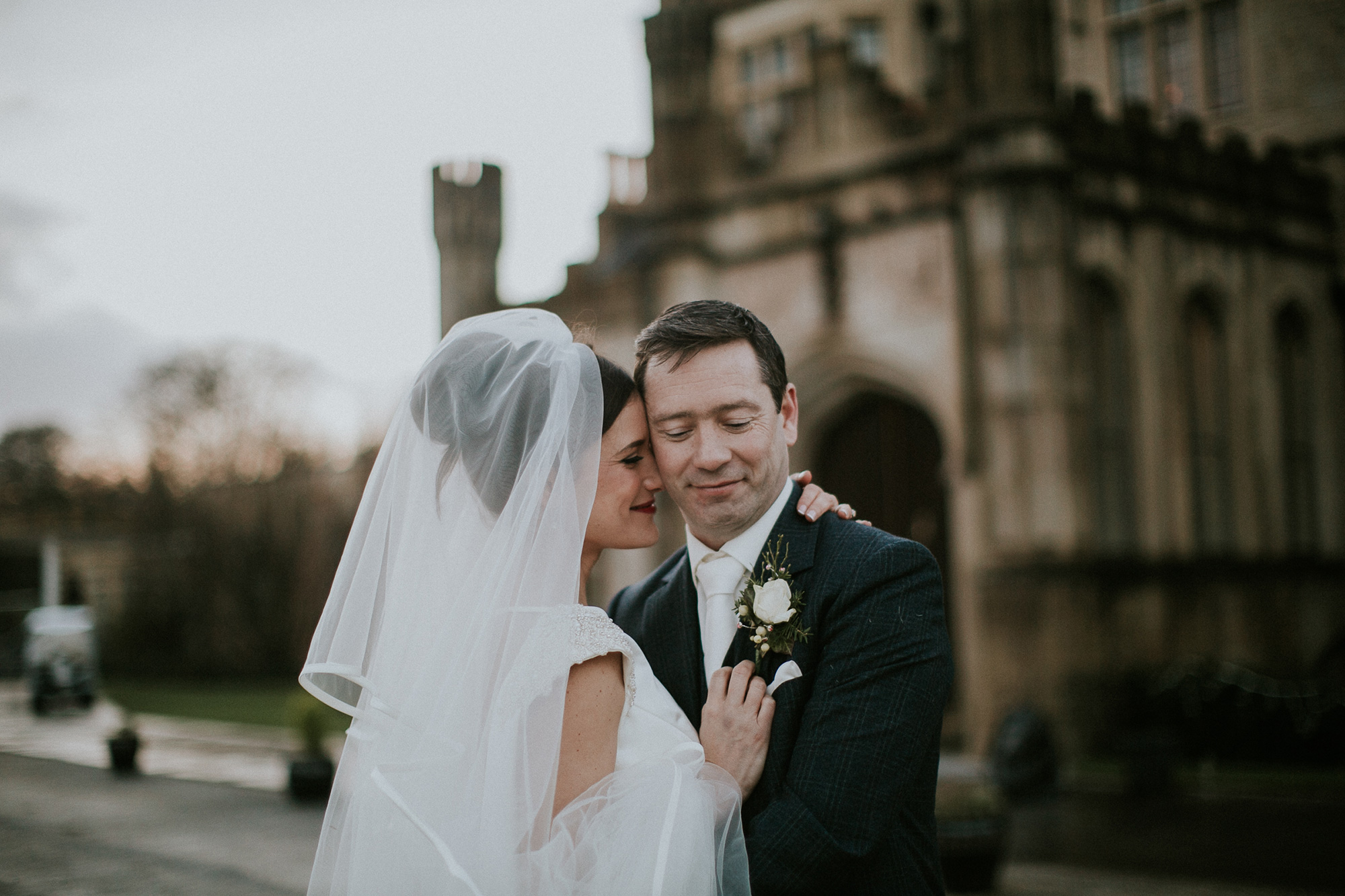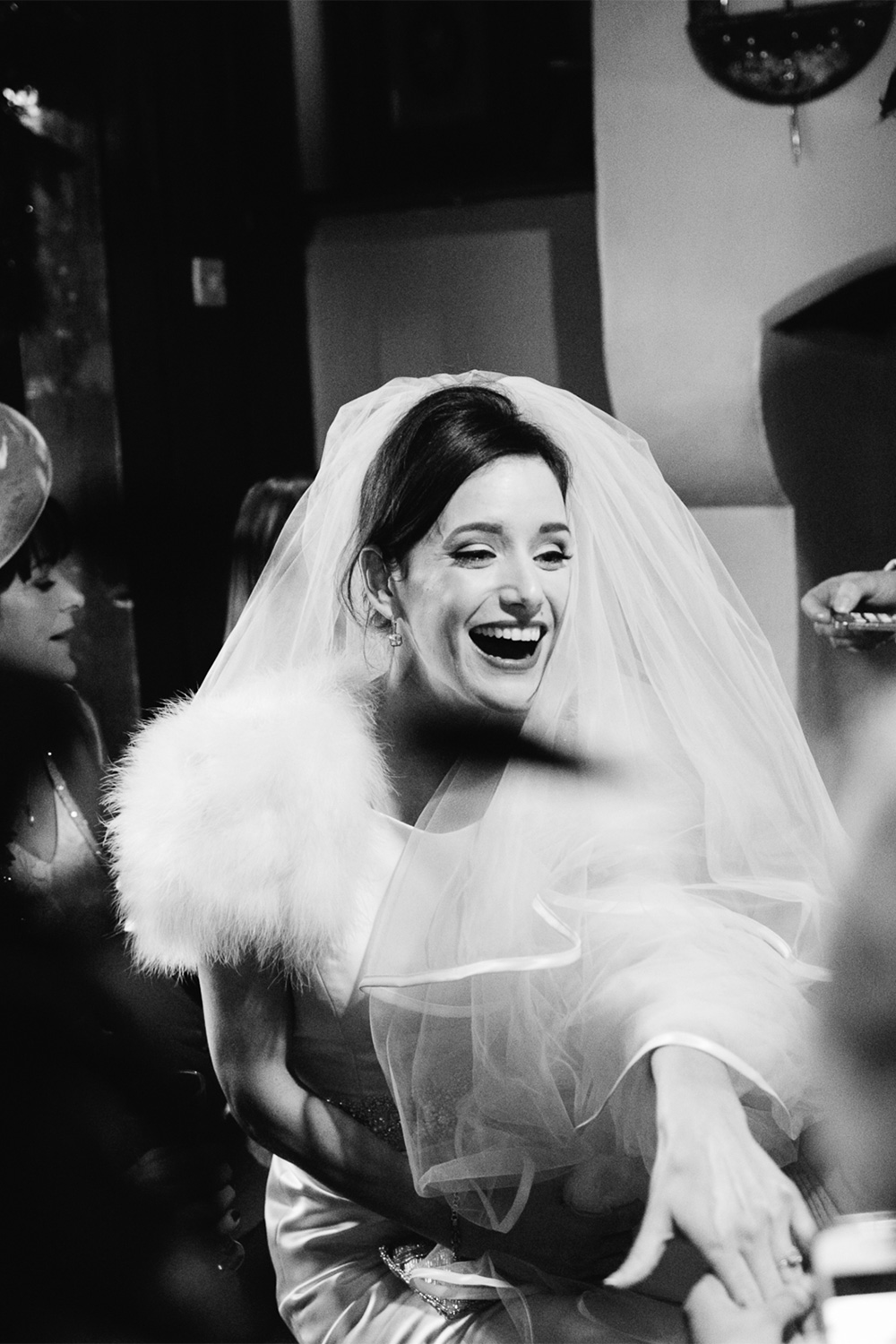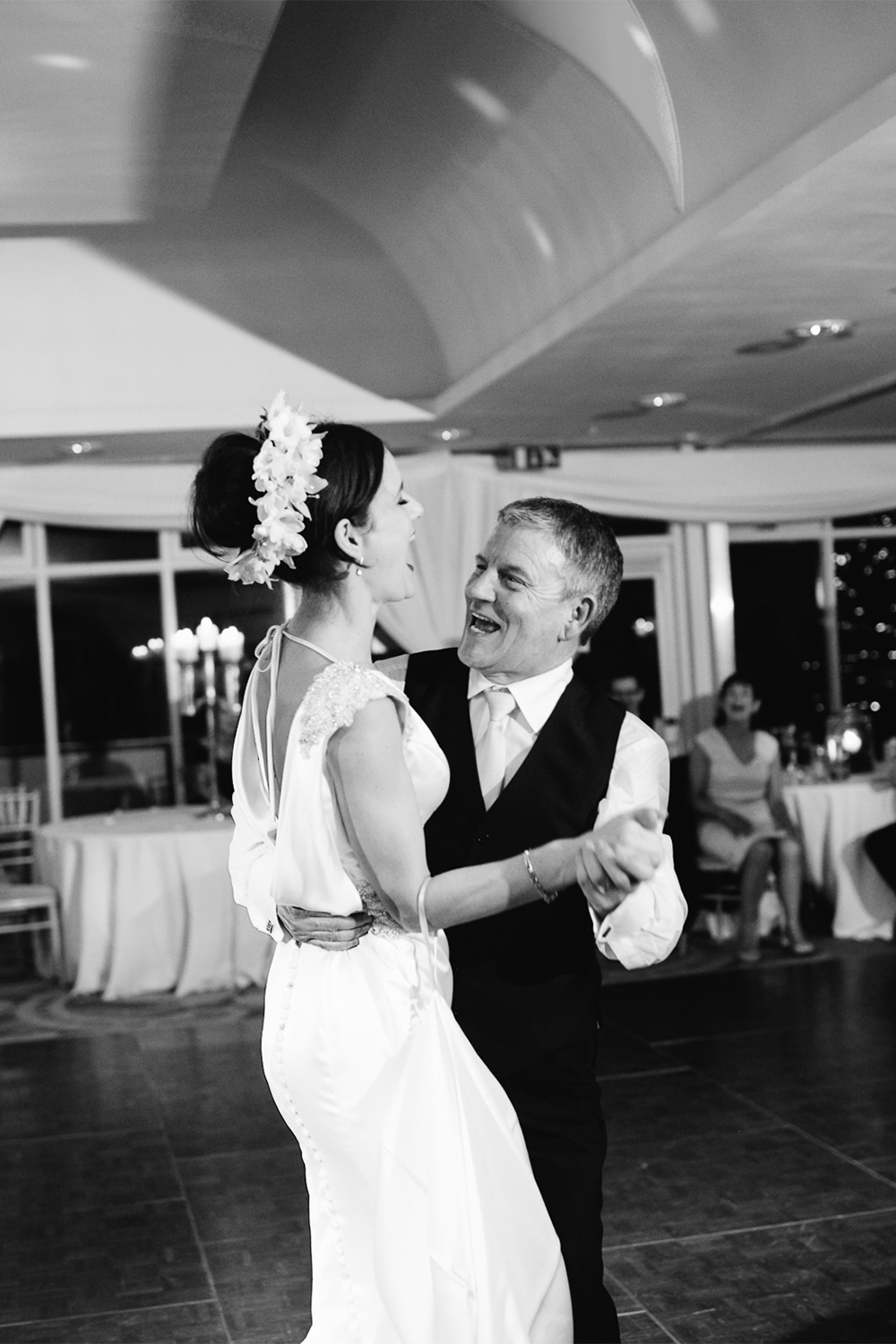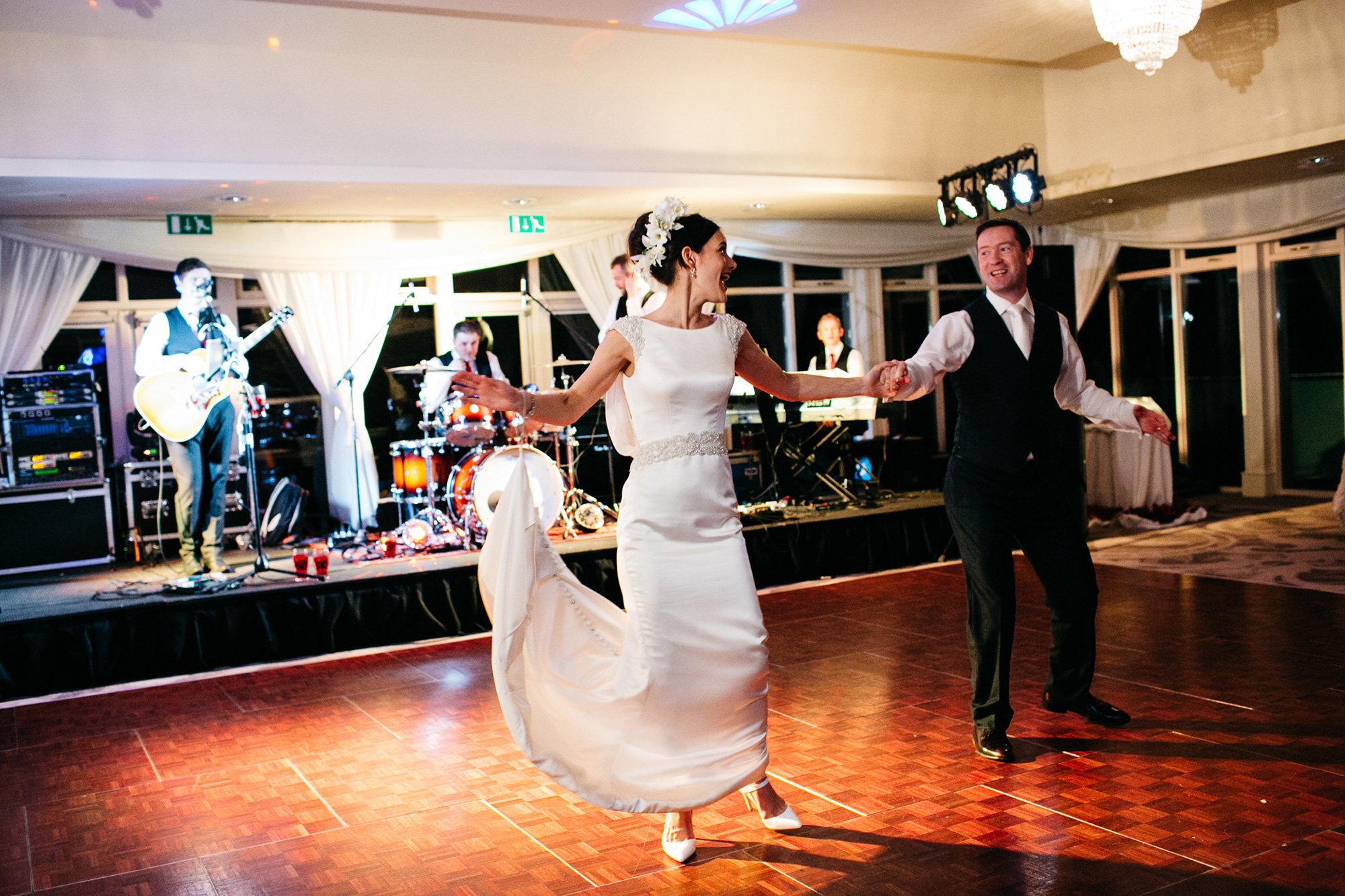 Claire says their choice of entertainment kept the dancefloor busy all evening. "It was a party to remember."