One of Easy Weddings' most popular tools, the To-Do checklist, has been revamped. Not only has it received a completely new facelift, its functionality has been extensively re-worked, so that it's faster, more intuitive and easier to use.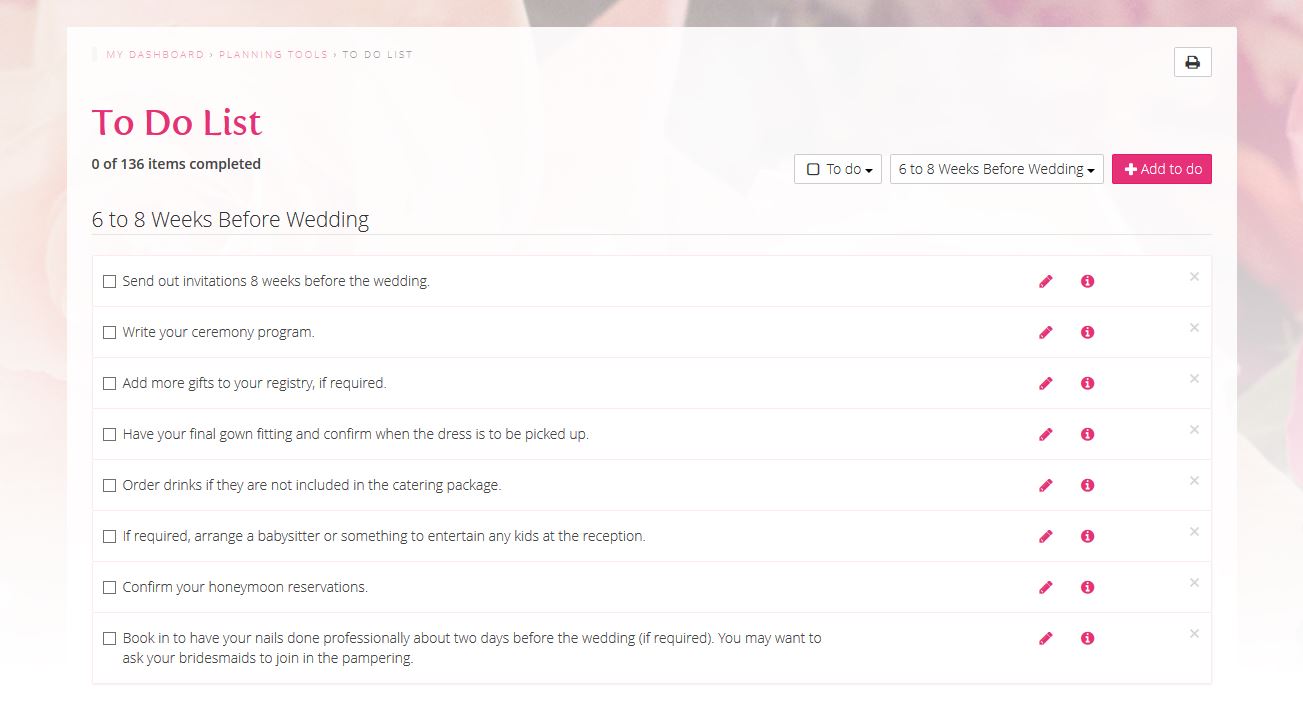 Our To-Do checklist walks you through the hundreds of tasks that need doing from the day you're engaged to your post-wedding tasks.
The new interface is sleeker and more modern than the original and it's also much more social media friendly. Now, everytime you complete a task, you can post your progress to Facebook and even delegate task via email.
If any of the tasks appears unclear, simply click on the find and learn button and you'll receive help, advice or an explanation. Easy.
So, if you're a bride looking to ensure your hen's night goes off without a hitch, you can email your maid of honour from within your To-Do checklist via the Delegate button!
We've added the ability to easily print off your To-Do list and if it all becomes a bit much, you can even reset it!
Happy wedding planning and if you have any questions or feedback, feel free to email us (social@easyweddings.com.au).