If you can't be a little bit extra on your wedding day then when can you be?
This couple knows how to throw a wedding, and their big day has become somewhat of an icon across different social media channels this week.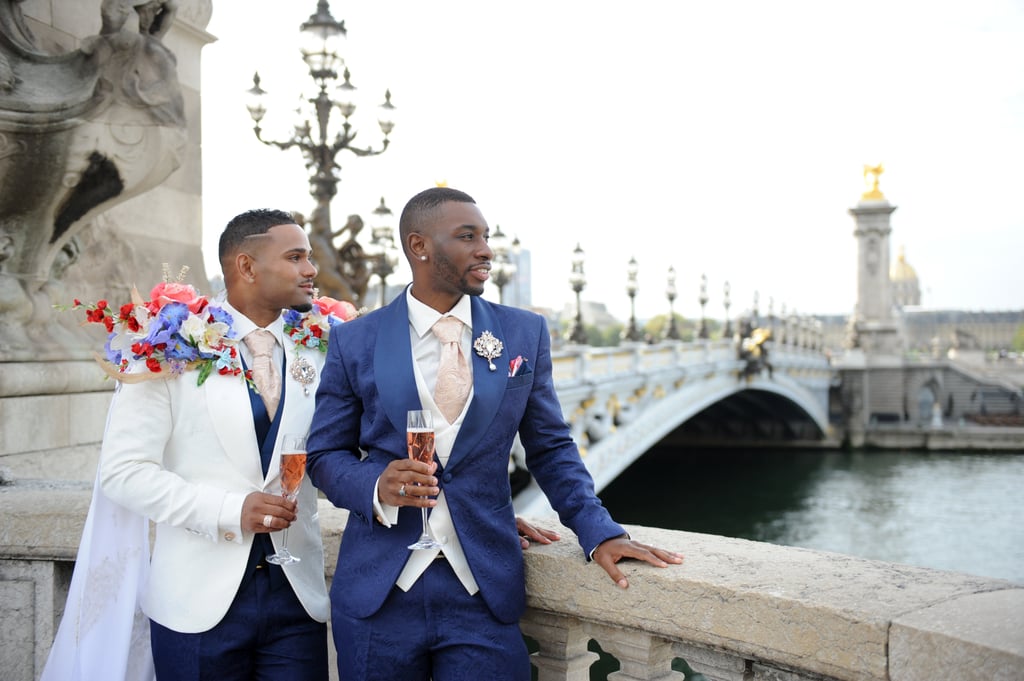 It all started when one of their nieces posted about how fabulous and gorgeous the wedding photos from James and Riccardo Burrell-Hinds' wedding day was and we are in heaven.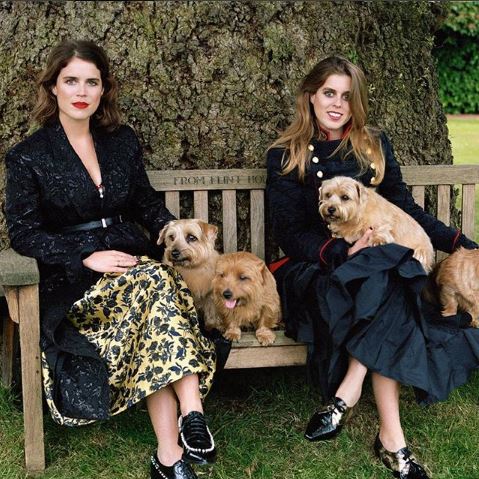 Everything about this wedding shouts spectacular. But the one feature we need to talk about right away is the cape.
Because it. is. spectacular.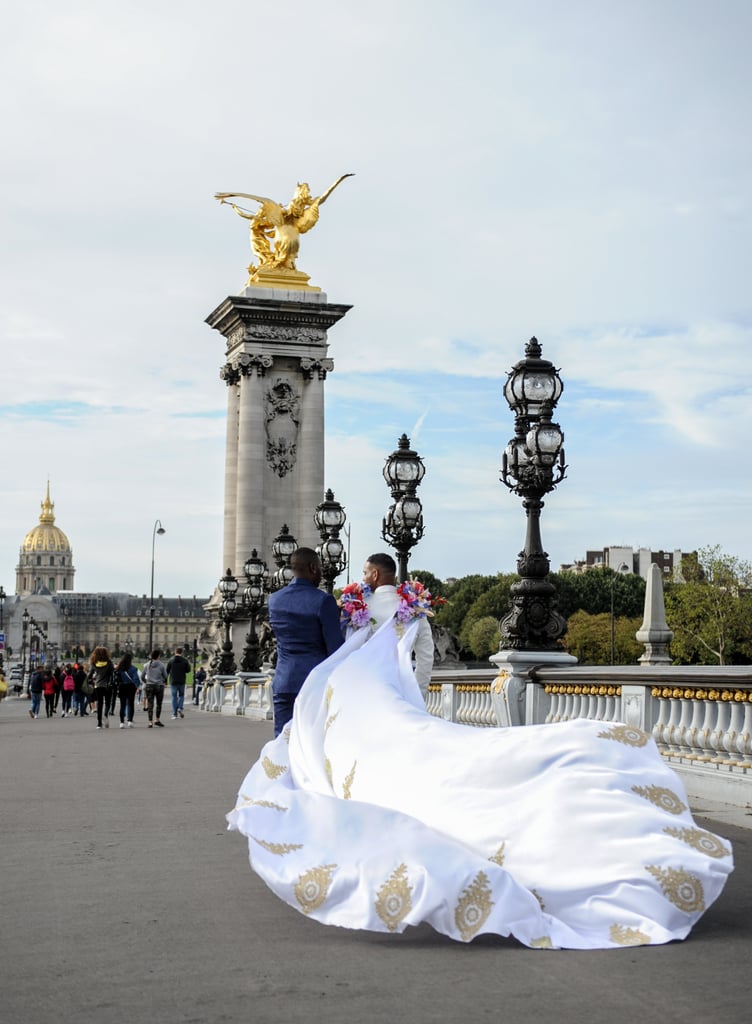 From the gold embellishment on the train to the sheer length of the cape, and of course, the gorgeous florals pinning it to James' shoulders we are in love. It billows exactly how a cape should and honestly give me a cape over a dress train any day. It is such a regal feature for a magical day.
We also love the embellishment on Riccardo's navy suit which really takes the suit game to the next level. Plus the matching pocket square to match the florals on James' shoulders.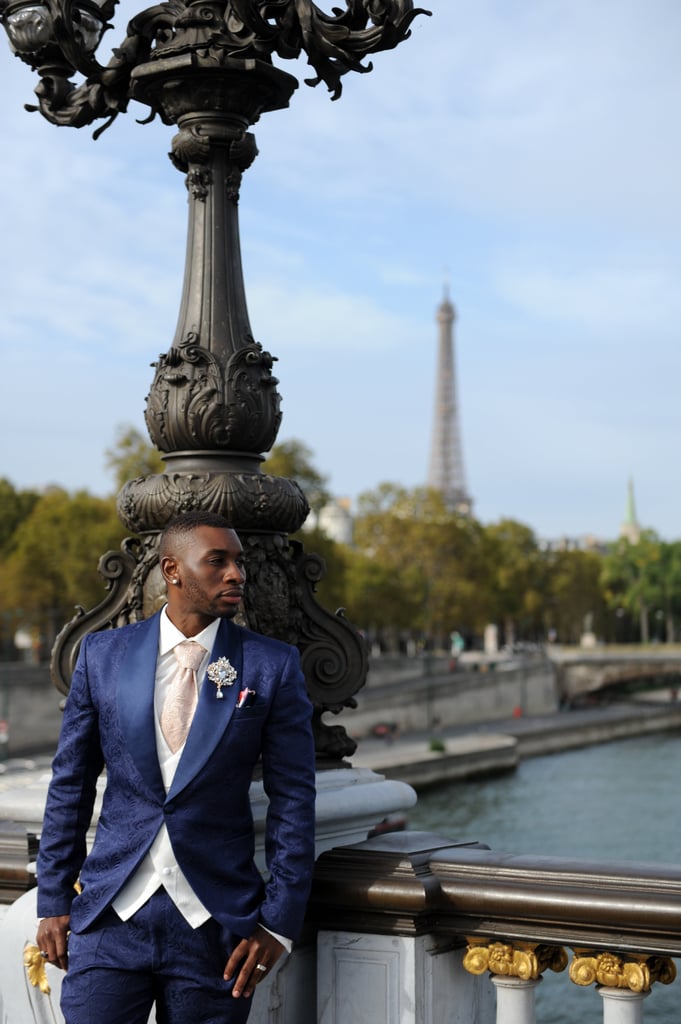 This entire wedding is Parisian goals. Their photos were taken in front of the Petit Palais', which houses the Paris Museum of Fine Arts but there is fine art going on right out the front. They also had pics taken in front of the Eiffel Tower, because why wouldn't you?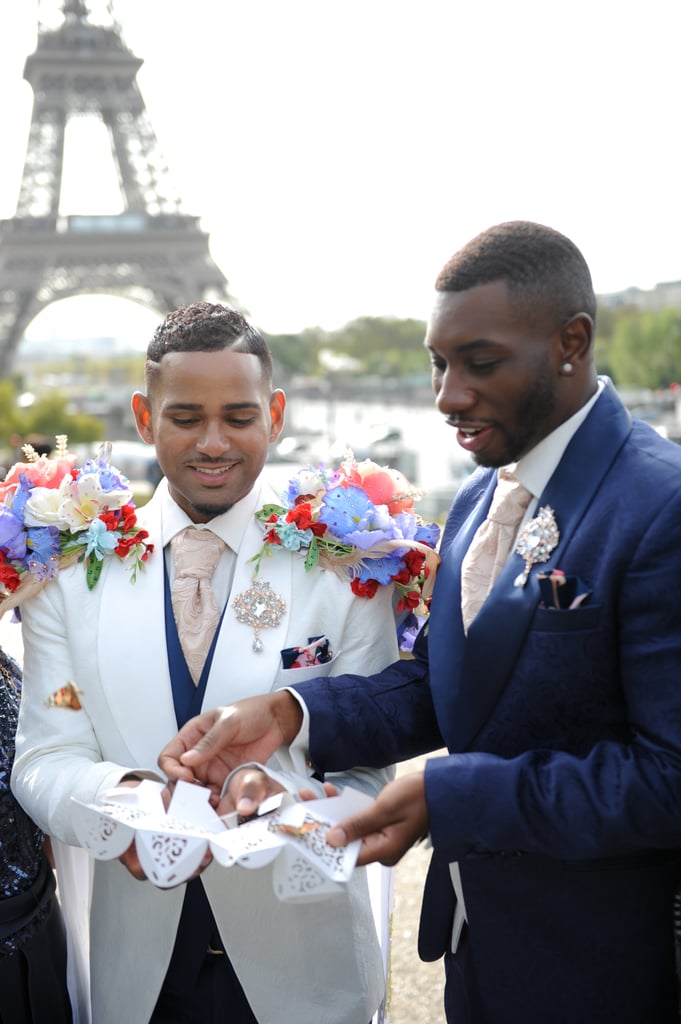 Can we also take a moment to appreciate these stunning wedding bands?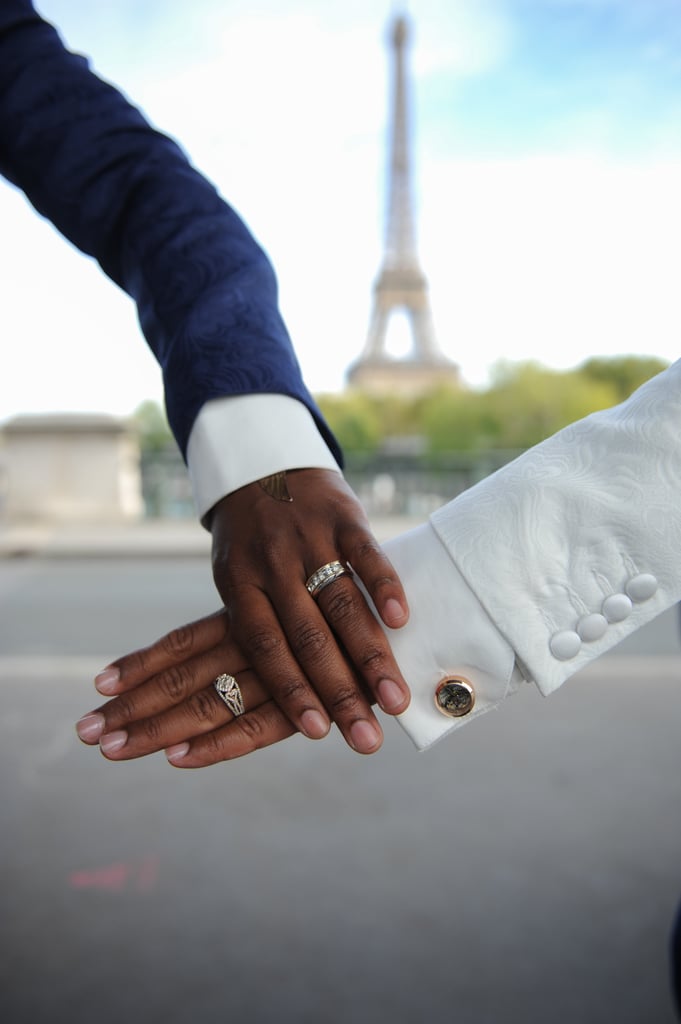 And it would be irresponsible of us not to mention the stunning cake they had, featuring gorgeous gold and navy features to match their wedding decor and dress code.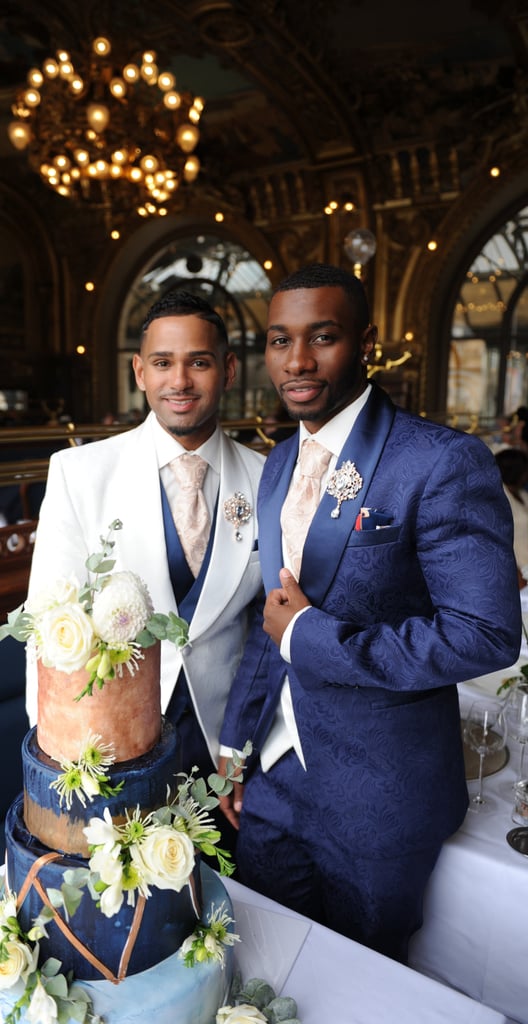 We are seriously getting royal luxe vibes from this wedding and could go on and on. But why don't you take a look for yourself!