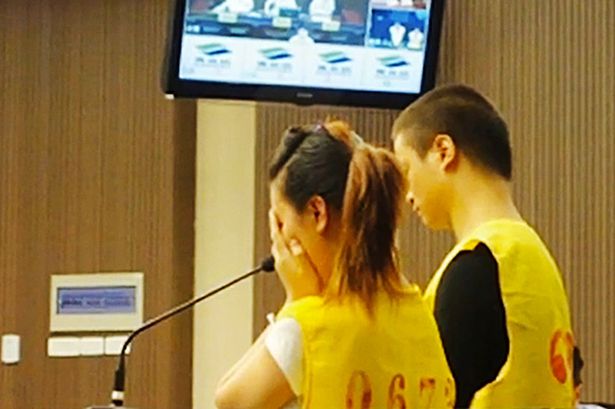 A Chinese woman has stolen her sister's fiance and then attempted to murder him so that she could could move on to a new lover.
Twenty-five-year-old Qiao Li Tsui first met Jian Tsao, 30, two years ago when he became engaged to her big sister Wan Nui, 27.
The attraction was immediate and, after the couple had an affair, Quio convinced Jian to leave her big sister and marry her instead.
However, after a year of marriage, Quio became bored with the marriage and set about seeking a new mate online. She met 27-ear-old Cai Chen and began an affair with him.
Wanting to marry, the couple hatched a ruthless plan to murder Jian.
The couple lured Jian to an isolated mountain region by pretending he was off on a romantic picnic but when they arrived Quio attacked Jian viciously with a knife. Cai was waiting nearby and, when Jian succumbed to his knife wounds, he helped bury Jian in a shallow grave.
The couple headed back to their hometown of Hangzhou in China's east but, thankfully, Cai's guilt got the better of him and he turned himself in to police and detailed the whole, sordid affair.
Jian's body was located and an autopsy showed soil in his lungs. In other words, Jian was alive and still breathing when he was buried by his ruthless wife and her lover.
Qiao's heartbroken sister had only this to say: She is an evil, conniving bi**h who deserves to be shot. She ruined my happiness, destroyed my fiance, and has now destroyed the life of this new lover. She has no remorse and no feelings. I hope she rots in hell."