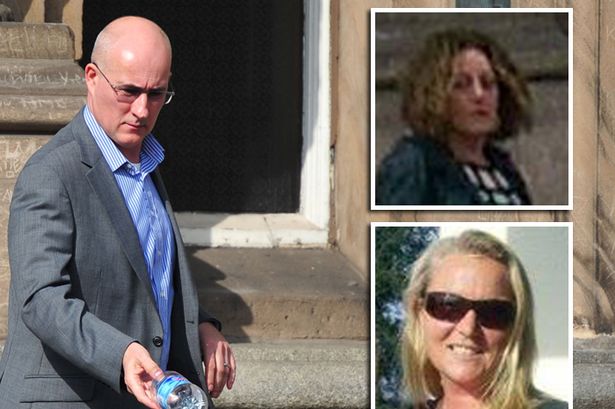 A British woman discovered her husband's secret life after seeing his new wedding photos on Facebook.
Yvonne Gibney, a 55-year-old mother-of-two, was perusing Facebook one day when she stumbled across wedding photos showing a groom that looked suspiciously like her own husband of 17 years, Maurice Gibney.
Unfortunately for Yvonne, the groom in the wedding photos was Maurice, a quantity surveyor who spends long periods working in Oman.
In the photos, Maurice is seen hugging his new bride, Suzanne Prudhoe, a teacher from Stourbridge in England's West Midlands. It is believed Ms Prudhoe was not aware Maurice was married at the time they wed.
The Birmingham Mail reports Maurice and Ms Prudhoe held a "form of marriage" at Oman's British Embassy on March 30, 2013 and that Maurice claimed he spent about £45,000 or, approximately AUD$82,300 on his second nuptials.
Reading her witness impact statement, the first Mrs Gibney said, "When Maurice Gibney married Suzanne Prudhoe on March 30, 2013, he was still married to me.
"Although we had discussed the possibility of separation previously, Maurice gave me no impression that he was not fully committed to our marriage."
"In late January, 2013, he came home on leave from Oman and stayed in the family home as my husband and father to our sons. Before that point, no legal action had taken place to initiate divorce proceedings.
"Maurice was violently abusive and attempted to run me over, an attempt I believe was witnessed by my son from his bedroom window."
Mrs Gibney continued, saying, "I had no knowledge of Suzanne Prudhoe's existence or her relationship with my husband until February, 2014, yet it appears she announced her engagement to her husband on Facebook in March, 2012."
She then added, "I have to accept my husband was unfaithful to me emotionally, physically and morally for a protracted period of time culminating in the ultimate betrayal of marrying another woman."
The presiding judge, Michael Abelson, sentenced Maurice to six months in prison, which was suspended for two years.