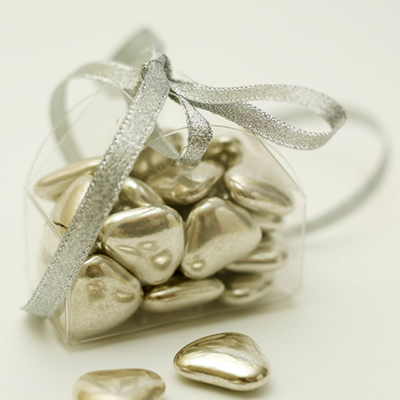 Whether you know them as bomboniere or favours, those small, but meaningful 'thank you' gifts given by newlyweds to guests at their wedding, have come a long way from being just a humble handful of sugared almonds wrapped in a pretty tulle bag.
"Modern brides are fashion-forward creatures who are very much on trend, so it's hardly surprising that bomboniere in 2015 will be more jolly, more fun and, certainly, more colourful," says Kathryn Porritt, founder of online party supply store Pink Frosting.
Having had a hand in more than 300,000 weddings in the nine years Pink Frosting has been open, Kathryn is at the forefront of bomboniere trends and, she says, "2015 is going to be all about brides who know what they want and aren't afraid to try something new and bold in their wedding themes and accessories."
In order to remain abreast of emerging wedding trends, Kathryn and her team travel to Asia, Europe and the Americas several times a year, hunting for the next big thing in wedding styling and, though they attend international wedding conferences, wedding fairs and product showcases, they also keep a keen eye on all things fashion.
"Global fashion has a huge influence on wedding trends and styling," adds Kathryn, who started her career as a wedding party planner and, last year, condensed her many years' event planning experience into The Party Book, which shows readers how to pull off events with aplomb.
"We've always seen fashion trends trickling into the wedding and party scene, so if you're seeing a hot colour in fashion, you can bet you'll eventually see real brides across the world incorporating those trends into their big days within 12 – 18 months – and 2015 is no exception."
According to her crystal ball, Kathryn expects 2015 to be about bold and confident couples who "want to inject as much of their personalities and passions into their wedding days."
Here are Kathryn's top bomboniere trend predictions for 2015.
Gold, gold, gold – with a dash of sparkle
"As a general styling trend, gold and gold sparkles will be huge in 2015 and we're already seeing that filter through to bomboniere," says Kathryn, who admits that of all the emerging bomboniere trends in 2015, gold and gold sparkles, which, she says, always reminder her of sunshine and summer days, are her favourite.
Guests at weddings in 2015 can expect to see gold appearing in everything from mini picture frames and hand fans to jolly bomboniere boxes, which will contain "lots of vibrant golden glitter everywhere" because, "well, colour doesn't go with gold?"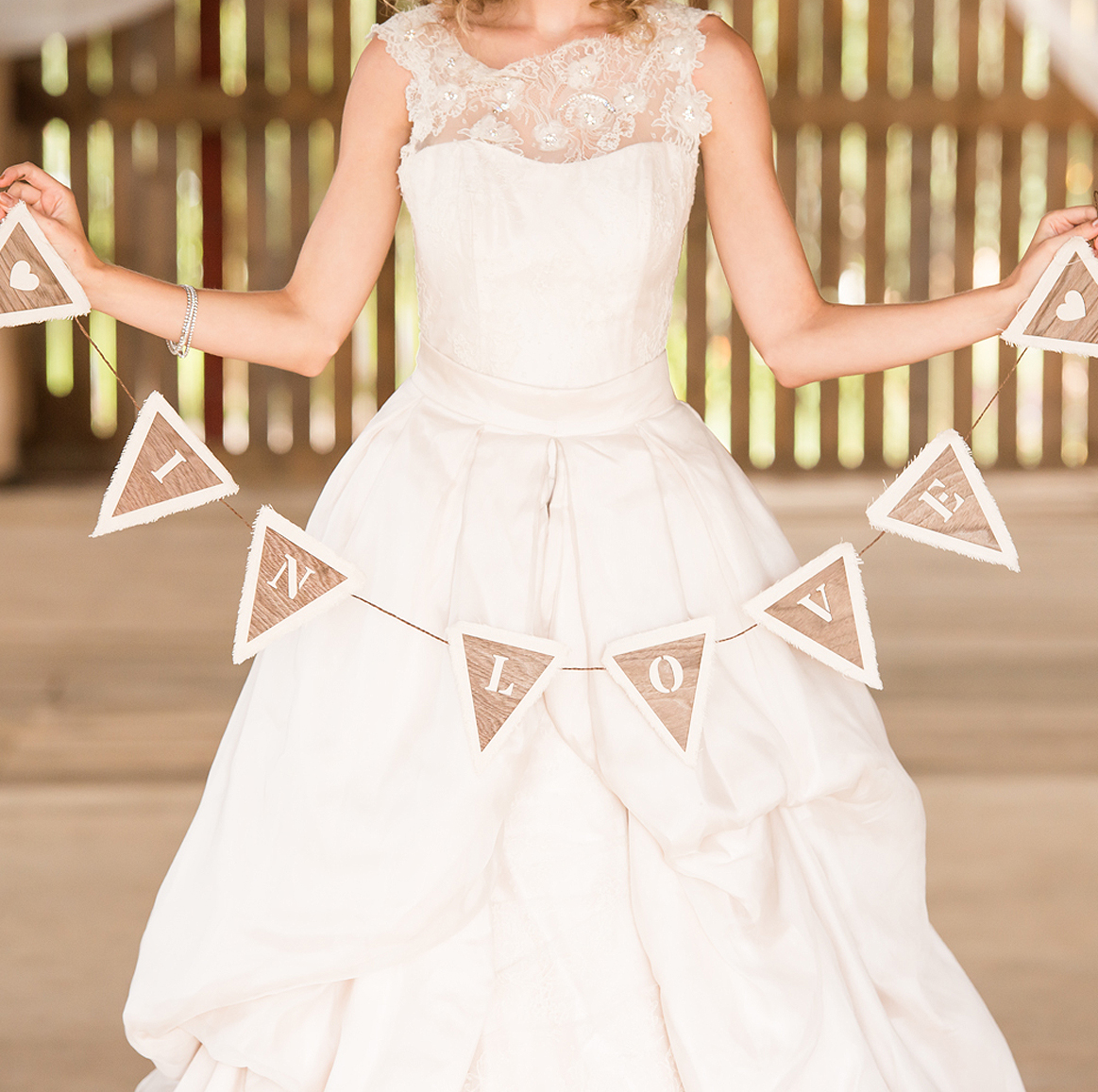 Yeehaa! Rustic and country themes will be BIG
"Rustic and country themes are very Australian and Aussie brides are embracing our rural heritage more and more each year, but in 2015 it looks like it is going to peak," adds Kathryn.
"Expect to see lots of burlap and ribbon and lace, not just where you'd expect to see it, on, for example, your linen and table runners.
"Be prepared for burlap favour bags and lace-trimmed cake boxes, but also in embellishments, such as tiny burlap roses as part of buttonholes and even burlap coasters, which are very practical as bomboniere."
Burlap, which is the American term for hessian, also goes well when incorporated into vintage weddings, as well as in DIY weddings where there are large elements of handmade items and decorations. Many brides over the next year are opting to use burlap and twine to add an extra earthy touch to home-made bomboniere such as jams and pickles.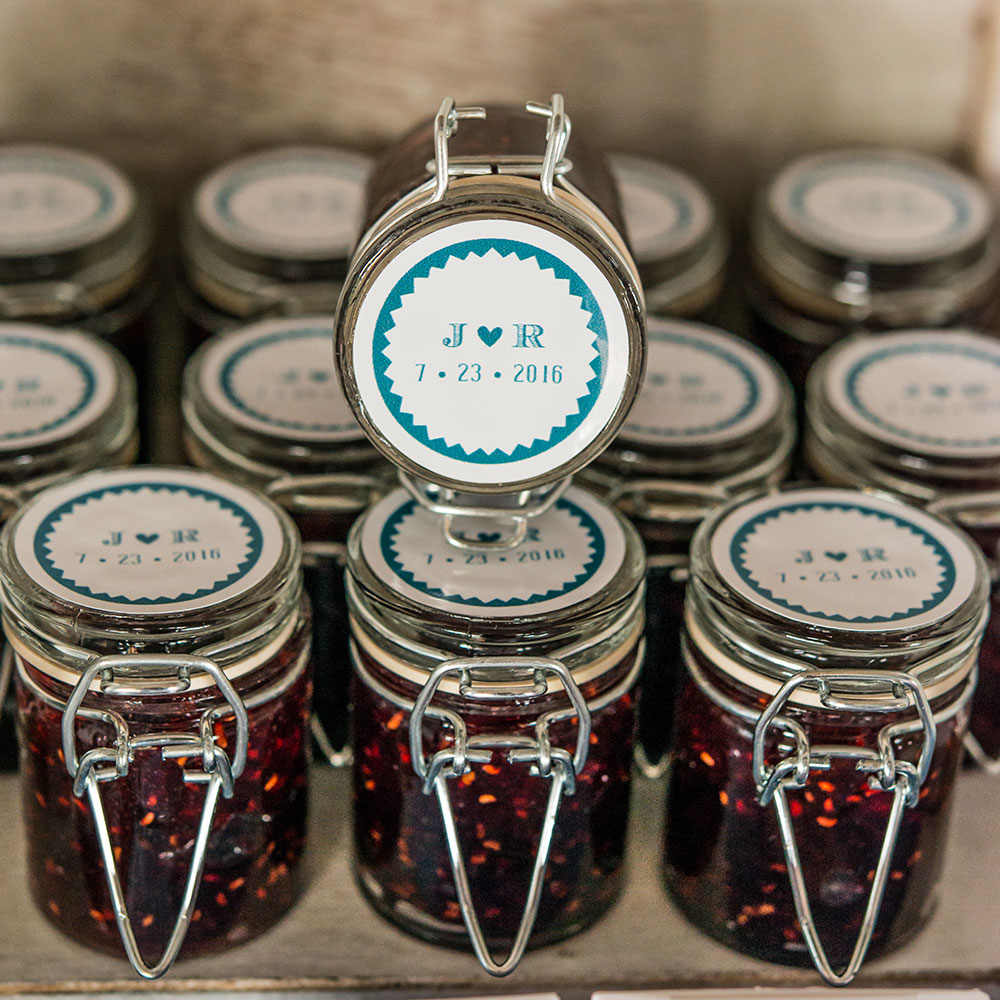 Homemade will be huge … once again
Yep, homemade bomboniere are showing a very strong resurgence. Brides in 2015 are getting seriously crafty, opting to make items such as jams and pickles, as well as soaps as bomboniere for friends and family attending their weddings.
"More couples are making gifts for their guests and then buying the packaging from us," adds Kathryn. "So, they might be using a favourite family recipe to bake biscuits, a slice, cupcakes or jams."
"One of my favourite bomboniere ideas is to share a favourite recipe or cocktail with guests and give them a small hamper containing all the ingredients to make it," she says.
Among some of the more complex bomboniere on offer will be home-made wines and beverages and, we recently even heard of one bride whose grandmother hand-sewed the monograms of every guest on handkerchiefs, which were handed out to guests as wedding favours.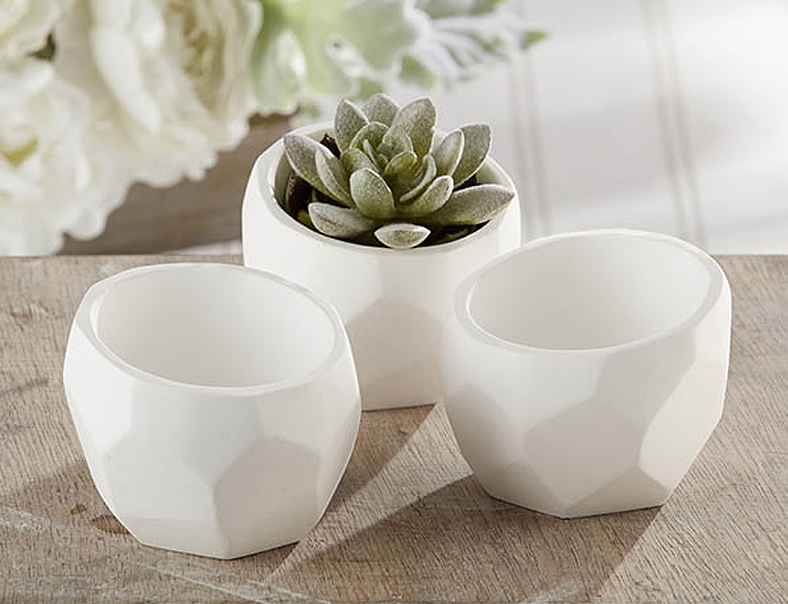 Things are going to get a little prickly!
Succulents are starting to make an appearance in bridal bouquets, but also the bouquets and buttonholes of bridal parties the globe, and the trend is only now starting to filter through to bomboniere where couples are opting to give succulents to guests as living gifts, usually in a small glass terrariums or simple mini plant pot.
For those wanting to go down the artificial route – and not prick their guests – colourful artificial succulents are appearing on all sorts of cute (and budget-friendly) bomboniere, including novelty bottle tops, place card holders and bottle openers.

Return of the lollipop
Lolly buffets aren't a new trend, but many more brides in 2015 will be opting for single-colour candy buffets containing traditional sweets, such as boiled sweets, licorice sticks, gumballs and, of course, old-fashioned lollipops, rather than cupcakes, macarons, jellybeans and cake pops, as has been the trend over the past 18 months.
Also, rather than offering lolly buffets as alternatives to sit-down dessert, increasing numbers of couples are using their lolly buffets as bomboniere.
"We're seeing a significant increase in brides opting for single-colour candy buffets, as well as an increase in orders of gorgeous old-fashioned lolly bags," says Kathryn. "This allow guests to scoop up whatever lollies they like best -and take them home, just as kids do from a party, and weddings are, let's face it, one big party, so it's a fantastically fun trend."
Wonderful Wanderlust
"Aussie couples love to travel and their passion for travel is certainly being reflected in the theming of their wedding days in 2015," says Katherine.
"Wanderlust, which is the irresistible urge to travel, is going to be a huge theme next year with travel-loving couples who are marrying. We're already seeing lots of really lovely and whimsical travel-themed items coming through from overseas."
Among the most charming travel-related offerings we're seeing arrive on our shores are old fashioned suitcases, which have, in the past, been used as wishing wells, but mini versions are trending as retro bomboniere boxes. "Fill them with mints or chocolate hears for an even more authentic travel feel," says Kathryn. "After all, isn't that what travelers find on their hotel room pillows at night?"
Also, miniature bicycle boxes, bicycle place cards and, of course vintage luggage tags, used to tag bombonieres with a guest's name, are popular requests with brides planning 2015 weddings.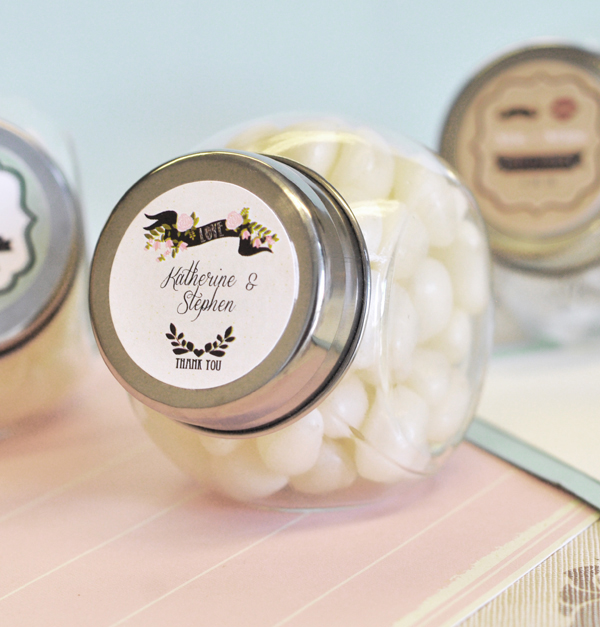 Things are going to get a little personal
Personalised, as opposed to hand made, is always popular, but impairments in technology are allowing couples to personalise so many more items that just weren't possible in days gone by.
While personalised stickers, chocolate bars and even wine labels are typical offerings, it's now possible to personalise everything from large wooden signs and your bunting to giant banners, balloons and
"If you print on it, engrave it or even embroider it, it can be personalised in this day and age," says Kathryn, "and couples are loving having their monograms, vows, favourite quotes and even their faces added to their bomboniere."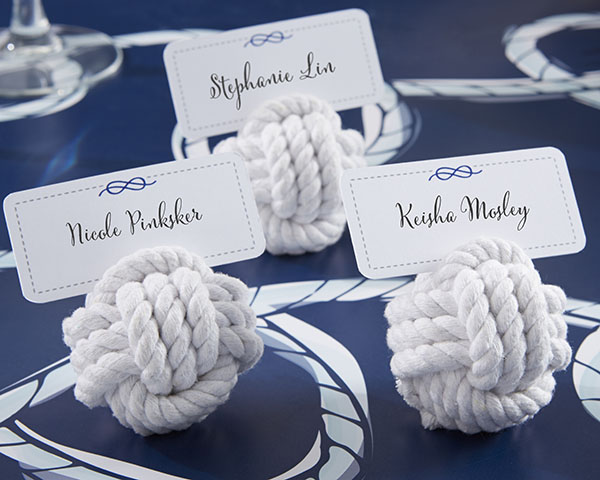 Nautical themes ahoy!
Coming back with a vengeance is the classic nautical theme, and its popularity is now seeing it featured beyond beach side or sea-themed weddings.
Nautical themes are very flexible since they encompass a range of hues, everything from demure and simple pastel colours (think starfish) combined with neutral tones such as ivories and creams, but for those wanting something a little bolder, but still nautically themed, it can also cover bold navy blues, blazing reds and splashes of vibrant yellow.
"Think ropes, anchors and chevrons," says Kathryn. "Lots and lots of chevrons."
Accordingly, we're seeing knotted rope place card holders, mini sand-filled bottles containing messages to or from the newlyweds, anchor-shaped key chains, starfish-shaped soaps and sailboat luggage tags.
"It's the perfect wedding theme, after all, it's about tying the knot, right?" Kathryn adds.