Is your best man really the best man for the job?
When it comes to choosing a best man and groomsmen for their wedding, most men will tell you that it's an easy and straightforward decision. Oh, and the same questions below apply to choosing your maid of honour.
While it might be a decision that is made quickly, it shouldn't be one that is made lightly.
Groomsmen and the best man have an important role to play on your big day, and by choosing the right people for the part you can ensure a much smoother and enjoyable big day.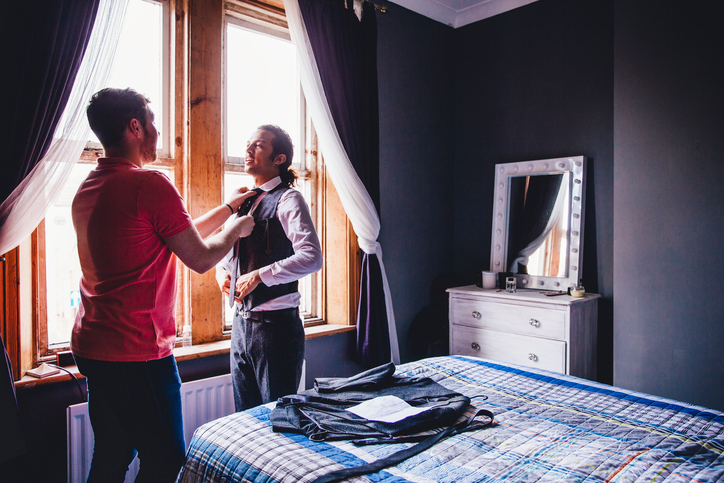 So what does the best man and groomsmen have to do?
Despite what many men believe, it is not a one day job. There is a stag do to be organised. Suits have to be measured and fitted in good time, and subsequently collected and tried on well before the day so any mistakes can be rectified.
The groomsmen will often take specific roles on the day. These can vary from standing in as ushers in the church to taking responsibility for ensuring the wedding band are paid. The best man himself is responsible for looking after the rings, making a speech at the meal, and frequently acting as general coordinator for much of the evening.
Quite aside from defined jobs, your best man and groomsmen are also responsible for keeping you on track in the lead up to the day. They should be available if you need anything, whether that be ensuring Uncle Peter is picked up from the airport or simply calling over for a calm the nerves chat in the days beforehand. Their job is to make sure your day goes smoothly.
It's a job that comes with great responsibility, and you should choose the people to fill these roles carefully. Big Jay that from university might be a great drinking buddy, and he might have people crying with laughter from his speech, but do you really know him well enough to trust him to keep your wedding rings safe? Can he be trusted to stay sober enough during the evening to deal with any last minute emergencies?
Many people will tell you that you should pick family to be your best man – usually a brother. This is completely untrue. It may well be that your brother is the best man for the job, but it completely depends on the circumstances. In some situations, men have even chosen their sisters to be their best woman! Before choosing a best man and groomsmen, there are three questions that you should ask yourself.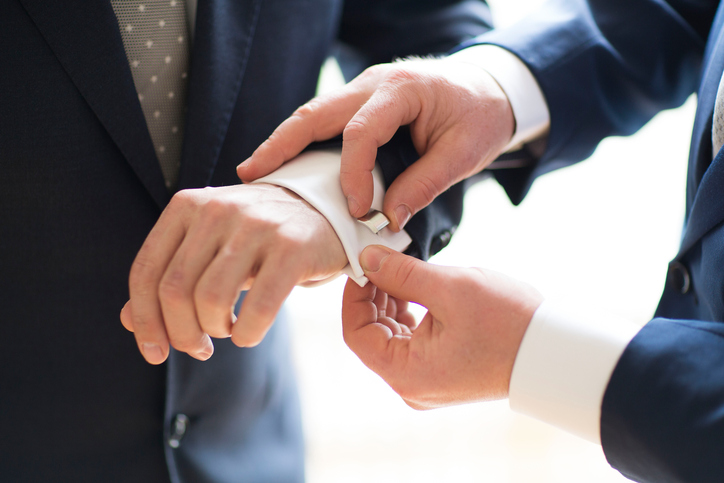 Has this person supported your relationship?
First and foremost, your best man should always be someone who has supported your relationship with your partner. They have the all-important job of giving the premier speech to toast your marriage. This speech should be genuine and from the heart, something that will be difficult if the person giving it has not always been behind your relationship, through thick and thin.
Is this person responsible and trustworthy?
The best man probably shoulders the most responsibility of anyone in the bridal party on the day. It is a huge job, and not everyone is up to the task. You must be able to implicitly trust your best man that the speech will be appropriate, that the guests will be looked after without anyone bothering you on the day, and that he will remember the wedding rings! Your faith in your best man should be absolute. If it's not, you've probably picked the wrong man.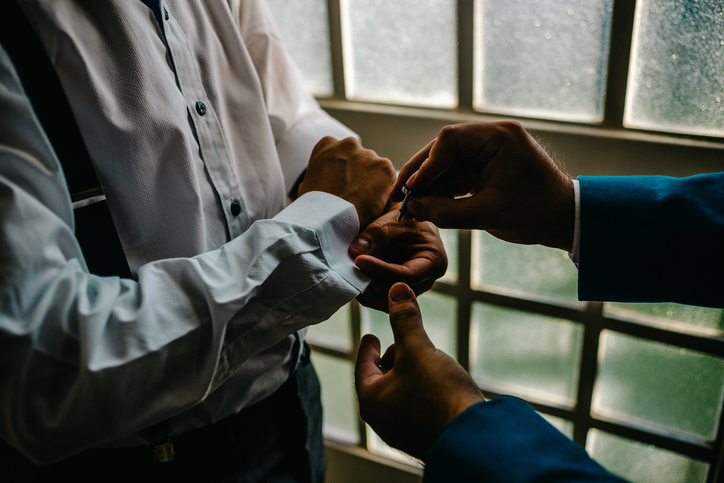 Are they be the first friend you ring with a problem?
Moral support in the lead up to the big day can be just as important as any duties and roles performed on the day itself. Your best man should be someone you can confide in and call upon at a moment's notice. He should be someone that will keep you calm in the face of pre-wedding jitters. Too proud to admit you're having pre-wedding jitters? Your best man should know you well enough to tell when something's bothering you, even if you don't say a thing!
For some people, picking a best man and groomsmen is the easiest thing in the world. For others, it can be the cause of great anguish trying to choose between candidates. The most important thing is that you pick the right person for you. Don't be influenced by outside opinions or fear of upsetting anyone. Choose carefully, and choose the best man for the job. You can't go wrong.