Okay, so you're probably getting tired of seeing the same wedding themes in your wedding research. We all want our weddings to be unique so when you're seeing everyone else having similar wedding themes, it can be hard to think of the unique option for you. Don't fret, we're here to help.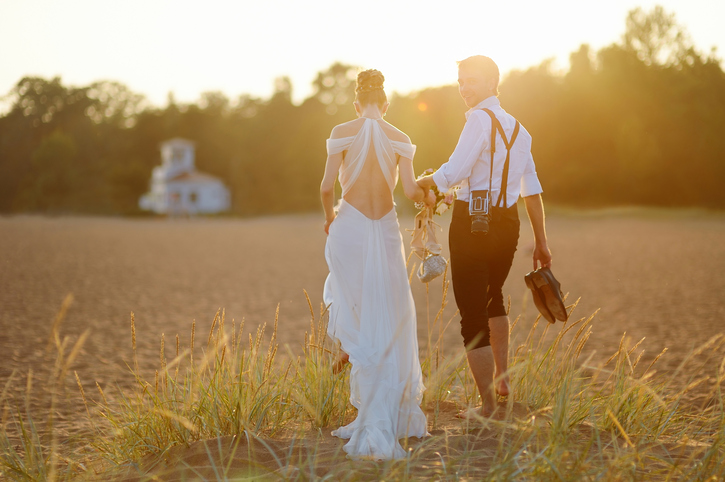 At the moment, the most common wedding themes that are likely looking pretty overdone to you right about now would probably be:
Rustic
Modern
Vintage
Bohemian
Beach
Luxe
If none of these themes are for you and you want something unique, then of course you don't have to have one of these very popular themes. Some uncommon yet very niche wedding themes to consider might be:
Rock and roll or music
Medieval or fantasy
Harry Potter
Game of Thrones
Hot air balloon
The basics: do you need a theme?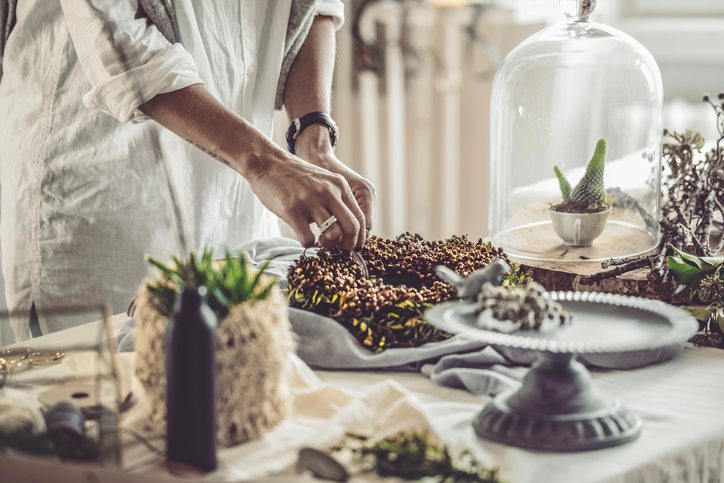 Many couples find themselves asking whether they actually need a theme for their wedding. The thing is, you don't need a theme at all. A theme is useful to have because it helps you have focus when you're planning your wedding. It helps you keep on track with the planning and not go overboard on ideas, because essentially, they won't fit into your chosen theme.
Without a theme, it's harder to do this. You may find yourselves getting lost in all of your ideas. But you can pull it off if you really don't see any themes fitting in with who you both are. Consider choosing a colour as your base point if you're going sans theme.
If you're not sure which theme works for you but you want one still, consider who you are as a couple. Couples who love to travel and see the world, will likely have a travel-themed or destination wedding. Those who appreciate the finer things will go luxe. Just think about what you love and how it can be translated into a wedding. Here's some inspiration to help you out.
Wedding theme ideas that are original, but not cheesy:
Great Gatsby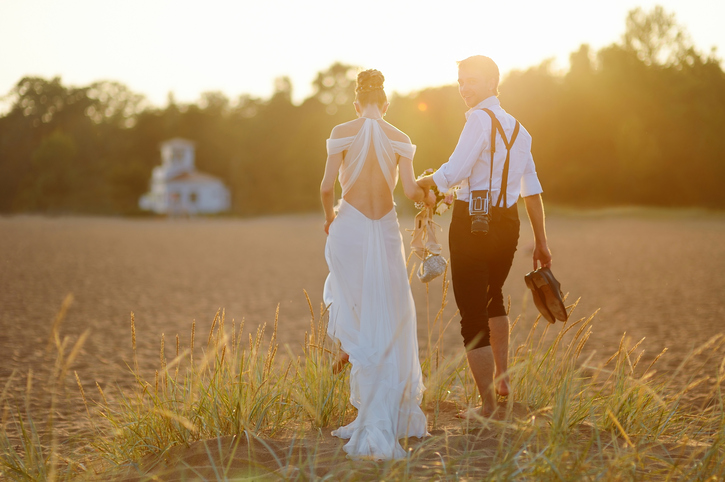 The Great Gatsby theme is a beautiful one to go with for your wedding. Even if you're not a mega fan of the book or film adaptions, you might be in love with the style of the era or the idea of a lavish, ritzy and wild party for your wedding. You don't even need to tell people that this is your theme. Just use the inspiration.
Characterised by: 1920s style accessories like fabulous headbands and hairpieces, black and white room décor, art deco accents in décor and on invitations, jazz music, flapper dresses, high-end finishes, a grand ballroom, lots of dancing, champagne, fireworks.
Downton Abbey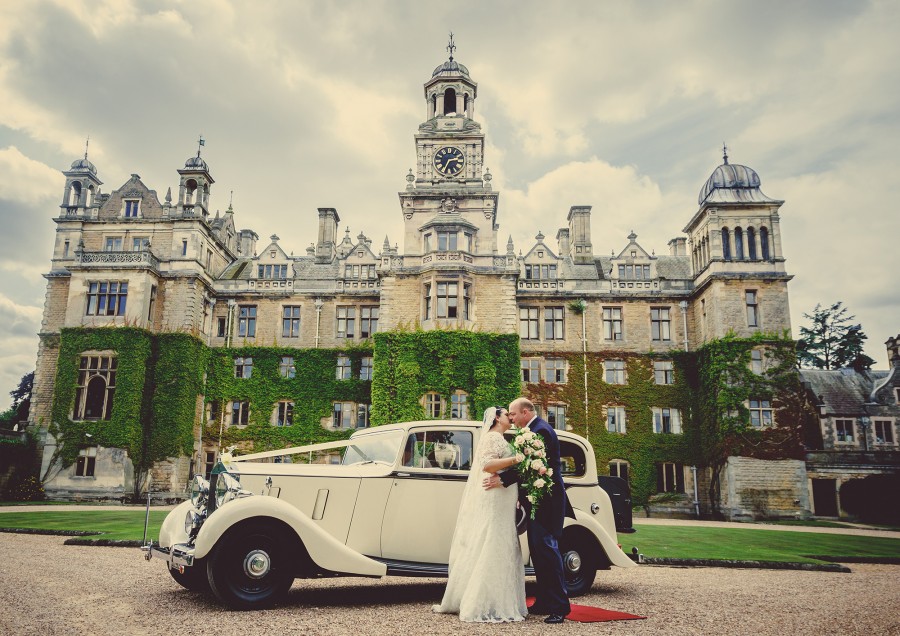 In the UK, we're all a little bit obsessed with Downton Abbey. Like The Great Gatsby, this television show has elements of the 1920s, except it's less about wild parties and instead about the lifestyles of England's upper class.
Characterised by: Pearls, lace, full-length gowns, top hats for the men, lawn games, an elegant reception and ceremony location, high tea, a string quartet, very formal dress code, an abundance of flowers.
Snowy winter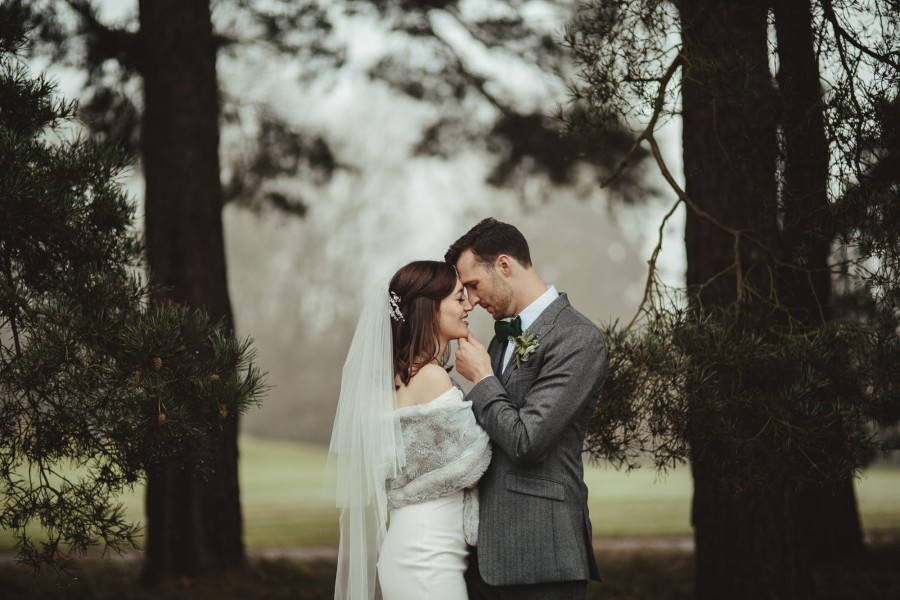 If you're favourite season is winter, then you can go all out and have a snowy winter wedding to really showcase the season. Winter in the UK can be full of rain and chilly winds, but snow is always magical despite being freezing. This one works best where you'll be guaranteed snow so consider a destination wedding up in some beautiful mountains.
Characterised by: Everything being white with silver or gold accents to reflect the magic of snow, cashmere blankets, warming drinks like hot toddies and mulled wine, a hearty meal for your reception, snowflake motifs, white fairy lights, sleds, snow (obviously).
Ethereal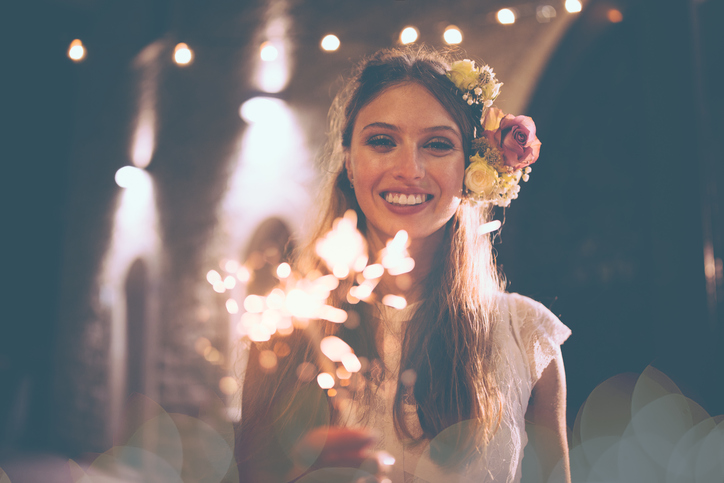 An ethereal wedding is about adding a touch of whimsy and magic to your wedding day. You can go all out and make your wedding seem like a majestic fairyland or you can just add elements of this to your wedding so it has that magical touch as well as being modern.
Characterised by: Rich colours like greens, golds, burgundies and browns, flower crowns, local flowers, lanterns, a strong focus on nature, greenery, fairy lights, draping curtains, cushions, rugs.
Vintage fete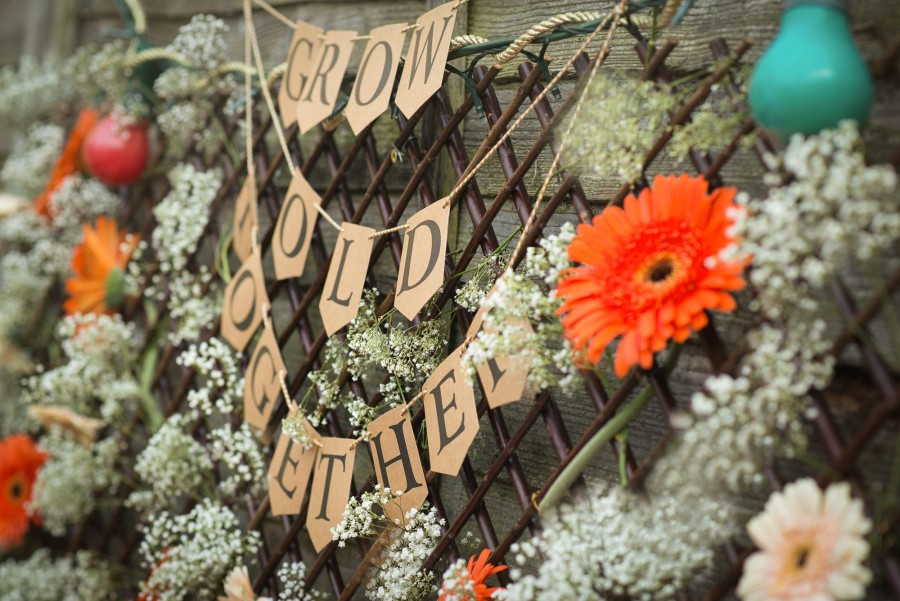 We've all been to fetes growing up, but imagine an adorable vintage themed one for your perfect wedding. You'll be able to have casual vibes with lots of delicious nibbles. Guests can walk around snacking just as they would at any other fete and check out the entertainment.
Characterised by: Pastel colours for either the bridal party or décor, pony rides, horse-drawn carriage rides, apple bobbing, millionaire's slice, cupcakes, toffee apples, scones, a barbecue, sideshows for entertainment, fabric bunting, a dessert table of pies and sponge cakes rather than a fancy wedding cake, oversized coloured light bulb fairy lights, sparklers when the sun sets.
Circus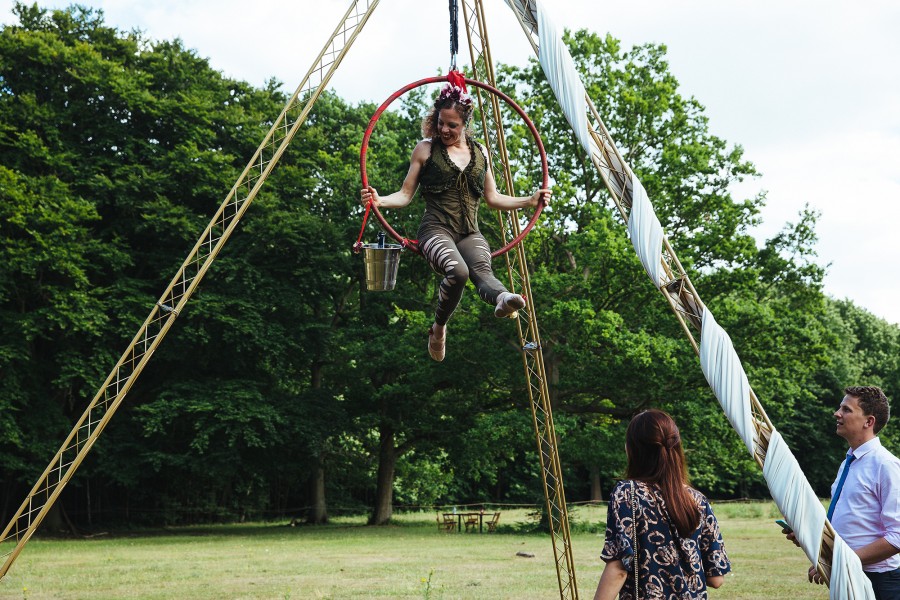 Okay, co circuses tend to have a bad rap these days. This is because animal rights activists exposed many circuses for treating their animals inhumanely and popular sources of entertainment depict circuses as being a bit creepy. But you can claim back the circus theme in full force. Obviously you won't be subjecting any animals to cruelty at your wedding and there certainly won't be any creepy clowns, so you needn't worry about it going pear-shaped. Choose the things you loved about circuses when you were growing up and incorporate them into your theme. You can use 'The Greatest Showman' and Cirque du Soleil as your sources of inspiration.
Characterised by: Bright contrasting colours including red, blue, gold and green for the décor, the bridal party or the invitations, top hats for the men, a fun photo booth with plenty of silly props, a popcorn stand, a fairy floss stand, corn dogs, a magician, fire-breather, clowns (the friendly variety), snake handlers, a big and loud brass band, chunky fairy lights, excessive use of colour, belly dancers, food trucks instead of a sit down dinner.