The send-off is one of the most fun and interactive parts of the wedding day. Everyone gets involved and it's rare to find someone without a smile on their face.
With so much action going on, they are also opportune moments for your photographer and videographer to capture some movement and colour. You can help them along by adding some props that will maximise the colour pops and excitement of your guests with some of these send off ideas for awesome photographs…
Sparklers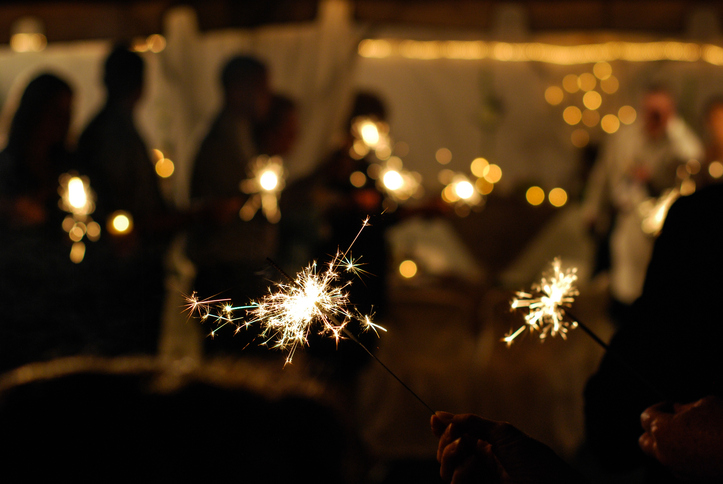 Whether the night is young, or you are saying farewell after an evening of partying with your friends and family, sparklers are one of the best night time props that photographers (and your guests) can play with.
Confetti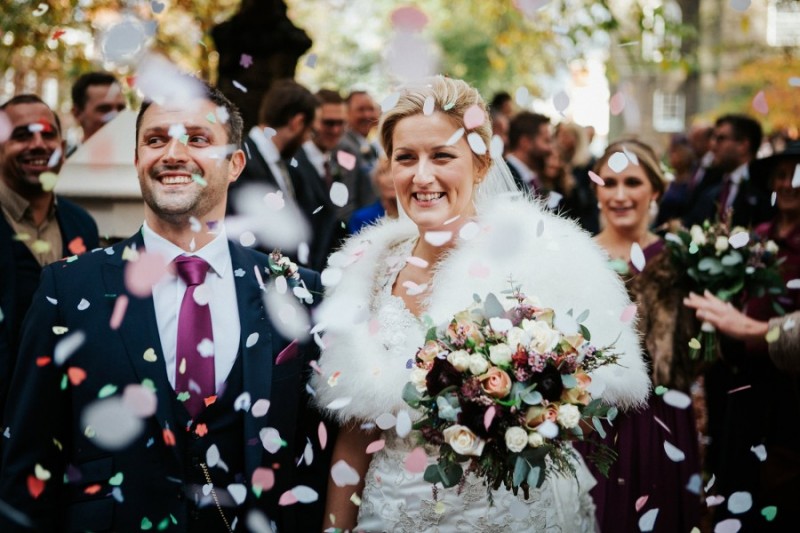 Whether it is rice, paper, glitter, or a mix of them all, confetti looks so stunning in photography when a couple is walking through a waterfall of it.
Ribbon wands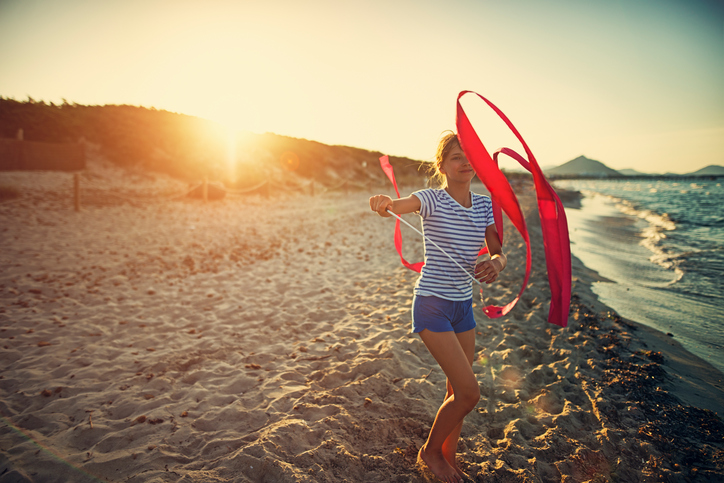 You can't help but twirl a ribbon wand when it is placed in your hand, so guests will be naturals at this one – and you won't have any of the mess to clean up! You can use colours that match your bridal party, or go every colour of the rainbow for a truly vibrant photo opportunity.
Bubbles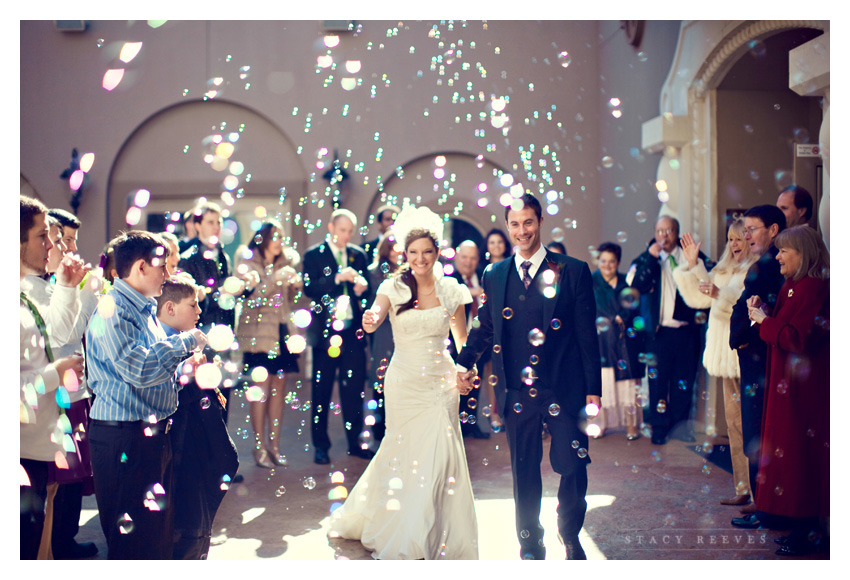 Guests of all ages will be enchanted by bubbles, and let's face it, everyone loves a chance to get stuck in and blow some on the newlyweds! Because bubbles create beautiful colours when they catch the light just right, they come up stellar in your wedding photos.
Flower petals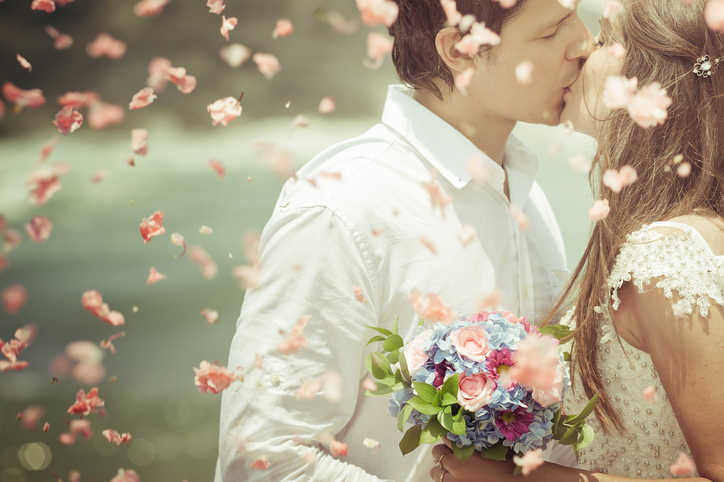 A little gentler than confetti, but no less vibrant, real or satin flower petals will give you a much more natural look with all of the fun of allowing your guests to scatter them over you.
Balloons
You'll have to check if there are any restrictions on releasing balloons through your local council, but if you are in the clear, balloons can really make your send-off photos look stunning.
Party poppers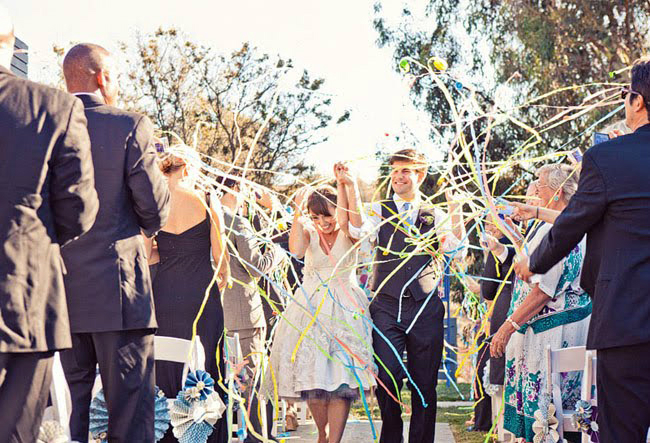 There is something about the anticipation of pulling the cord of one of these babies and the satisfaction of being able to make a huge, colourful mess! Not just for birthday parties, poppers also create beautiful splashes of colour in your wedding photos.
Paper planes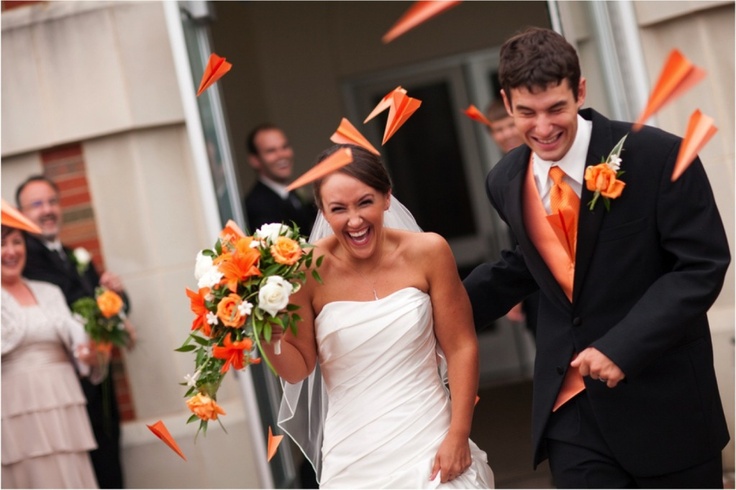 Just about everyone made a paper plane as a kid and although it takes a knack to get it to fly just right, your guests will have a lot of fun trying! This couple equipped their guests with vibrant orange planes to match their theme colour.
Inflatable beach balls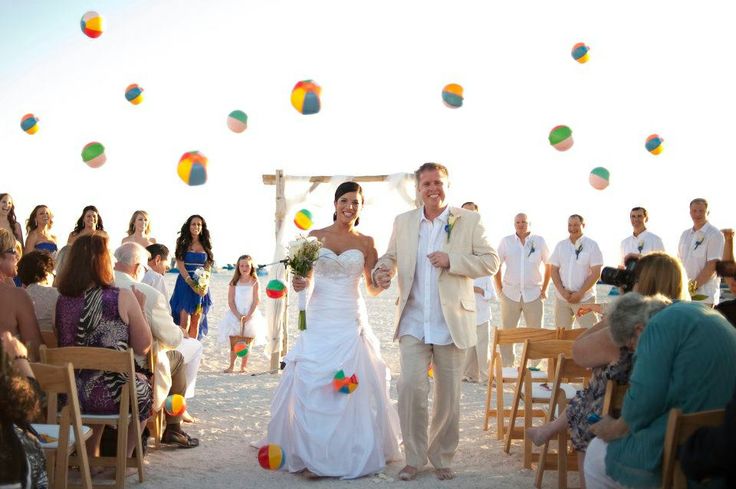 It's not a day at the beach without a beach ball. Whether they are solid colours or the rainbow variety, everyone will have fun tossing these into the air and your wedding photographer will have a field day capturing it.
Bells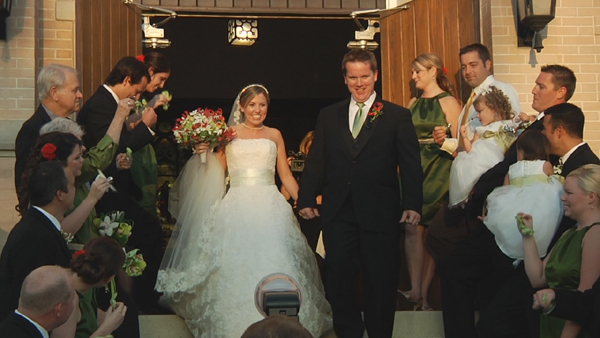 Perhaps not as visually strong, bells are a cute idea for ringing in the start of your life together. They will also be great fodder for your videographer to capture!