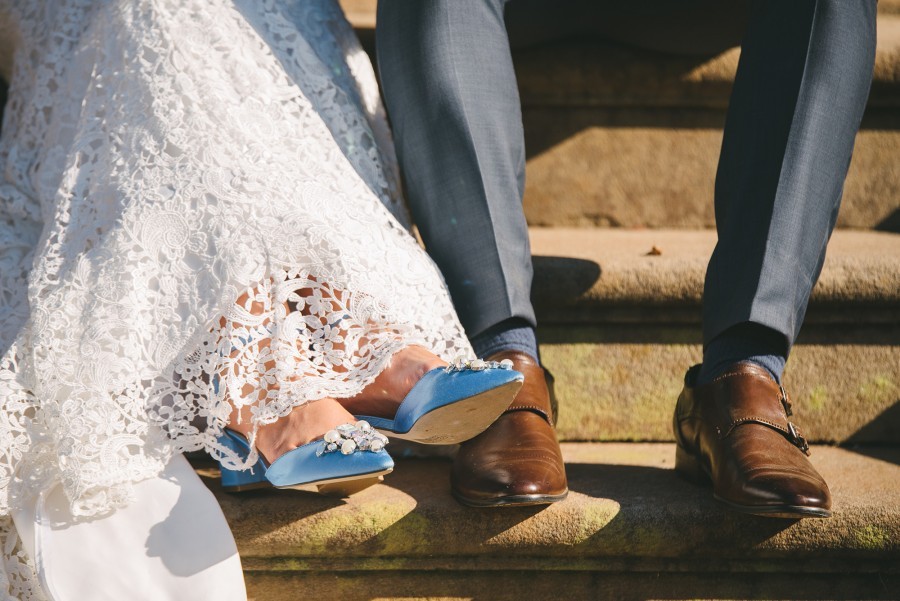 Congratulations on your engagement!
Be sure to soak in the excitement and the enjoyment of being a fiancé for as long as you feel comfortable before you launch into wedding planning.
When you are ready to start making a move, here are some helpful tips to help guide you through the initial steps.
Have a conversation about what you and your partner consider to be important. Do you wish to have a huge, grand affair or something small and intimate – possibly even to elope?
Do you want to be married in a church, at the beach, in the back yard or in an exotic destination?
This conversation will be the foundation for everything else. It will be one of your first conquests as an engaged couple.
Have a few dates in mind in case you don't get your first choice. Remember it is often cheaper to have a wedding on a weekday and weekends can book up quickly in popular venues.
Whenever you see something you like, add it to the collection. It could be a hair style, a dream dress, centerpiece inspiration or simply a colour swatch.
It will help you to visualise what you would like your day to look like and can also be an easy way to eliminate ideas along the way to refine your searches later on.
You can look through our Real Weddings section for some inspiration.
Do you want the ceremony and reception to be at the same place or somewhere different? Refer to your mood board or scrapbook to see what sort of influences you'd like.
A beachy wedding, somewhere in the forest or a modern and chic venue. The options are limitless, so choose what works for the both of you.
Once you have found the perfect location, you can lock in your wedding date and will often be required to pay an initial deposit to secure this date.
They may seem purely functionary, but the celebrant is the person doing the majority of the talking and really sets the mood of your ceremony so it's important to choose someone you can connect with and not just the one offering the best price.
Make time to meet with them face to face and you can almost treat it like a coffee date, to see if there's any 'spark' there. If there's not, move on to someone else.
Once you find 'the one' snap them up by paying the deposit to lock them in.
This one can get tricky, but it's important to set a limit that is within your means. It may mean you might not get the lavish, extravagant event you had dreamed of since you were a child, but it's better to make some cut-backs than to start your married life with a huge debt.
You might find some relatives will be happy to pitch in to lighten the load. Make sure everyone fully understands what is being offered and if they have any expectations, then you can weigh it up.
An example of this might be parents who may wish to pay for half of the wedding, but want a say in some of the guests who are invited.
The free Easy Weddings Budget Calculator can help you with this.
If you choose to have a photographer or videographer, start looking around for professionals with a portfolio that suits the style you like, as well as price range that fits within your budget.
You can search for photographers and videographers in our wedding directory, and you can make enquiries straight away.
Like your celebrant, it's a good idea to meet with them to see if you can spend an entire day together – because you will.
Often photographers will be there long before the first guest arrives and won't leave your side until the last guest leaves, so it's essential that you get on with them.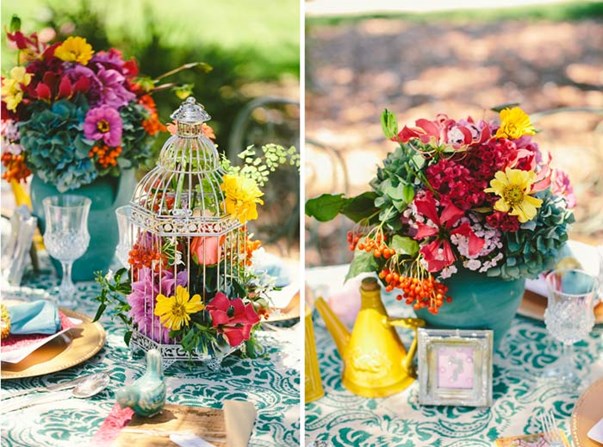 Bridesmaids, groomsmen, flower girls and pages boys. Do you have the lot, just some, or none at all?
If you have an unconventional family make-up, you might also like to start thinking early on about who you might like to walk you down the aisle, if anyone at all.
This will be an organic document that will change many times during your planning process, so don't be too quick to lock it in.
Factors like venue capacity, ability to travel and simply even the strength of relationships will come into play. You might want to invite every aunty, uncle and cousin to join in your big day, but things like your budget could impact on that.
Write everyone down at first using the free Easy Weddings Guest List and then you can work with your partner to refine it closer to the time to send out invitations.
A theme could be a colour, a style or an era – you are only limited by your imagination. Once you have a theme in mind, it will make it easier to decide between different options going forward.
Don't stress if it doesn't come to you right away, it might take seeing something while shopping around for a location or 'the' dress for inspiration to strike.
Go into wedding dress shopping with an open mind. You might absolutely love a photo of a dress in a magazine only to try it on and not feel comfortable in it. Give every style a try, you could be surprised which cut flatters and gives you that wow factor.
It can be an exhausting process, so only shop for as long as you are enjoying it and if you have to, break it up over a few trips to make sure it doesn't become a chore.
If you have your wedding party lined up, you can start shopping around for outfits that will match your colours and theme.
To help you through more steps closer to your wedding day, sign up for the free Easy Weddings To Do list.
The comprehensive list will make sure you are on track and won't miss a thing. It also provides handy links to the Easy Weddings Supplier Planner, Guest List and Seating Planner, so you can keep all of your information in one handy spot and can access it any time of the day or night.
This is just the very beginning, so it is important to remember the reasons why you are getting married.
Try not to get too caught up in the small details. At the end of the day, this is simply a party to celebrate your love for one another and for people to join you as you dedicate yourselves to each other.
Everything over and above that is a bonus!
All the best with creating your dream wedding.