When it comes to wedding music, the choice is astronomical. There are so many songs out there, how are you going to narrow it down? The process can feel overwhelming but it needn't be. All you need to do is pick songs that are meaningful to you as a couple. It's that easy.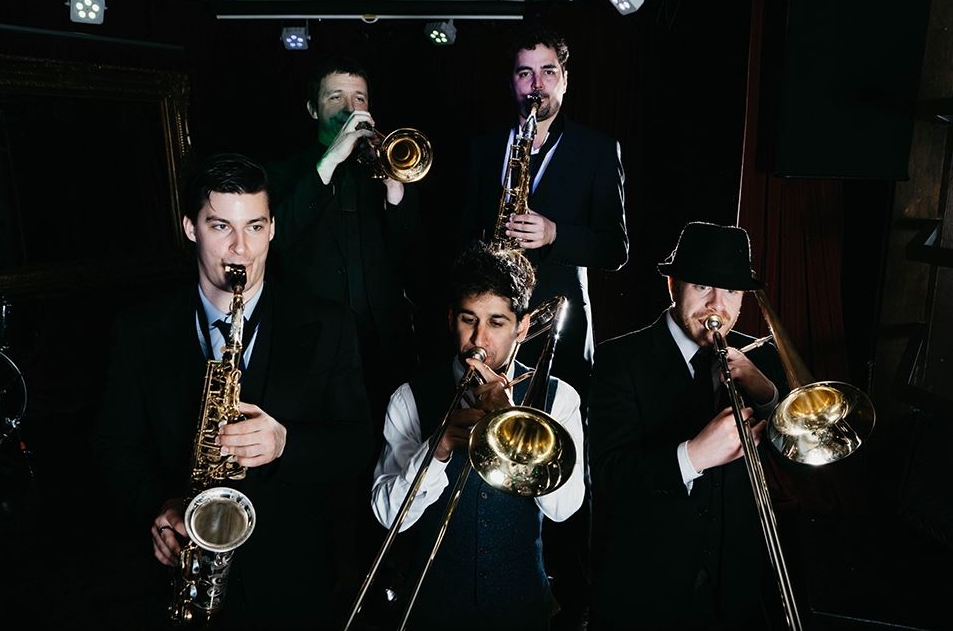 The best balance is to pick songs that are both meaningful yet not too topical. Picking songs that are on the radio at the time that doesn't mean everything to you will likely make you cringe in a few years.
I recall going to my cousin's wedding back in 2012 and Gangnam Style being the hit song at the time. Everyone did that dance. And my cousin looks back on it as truly cringe-worthy.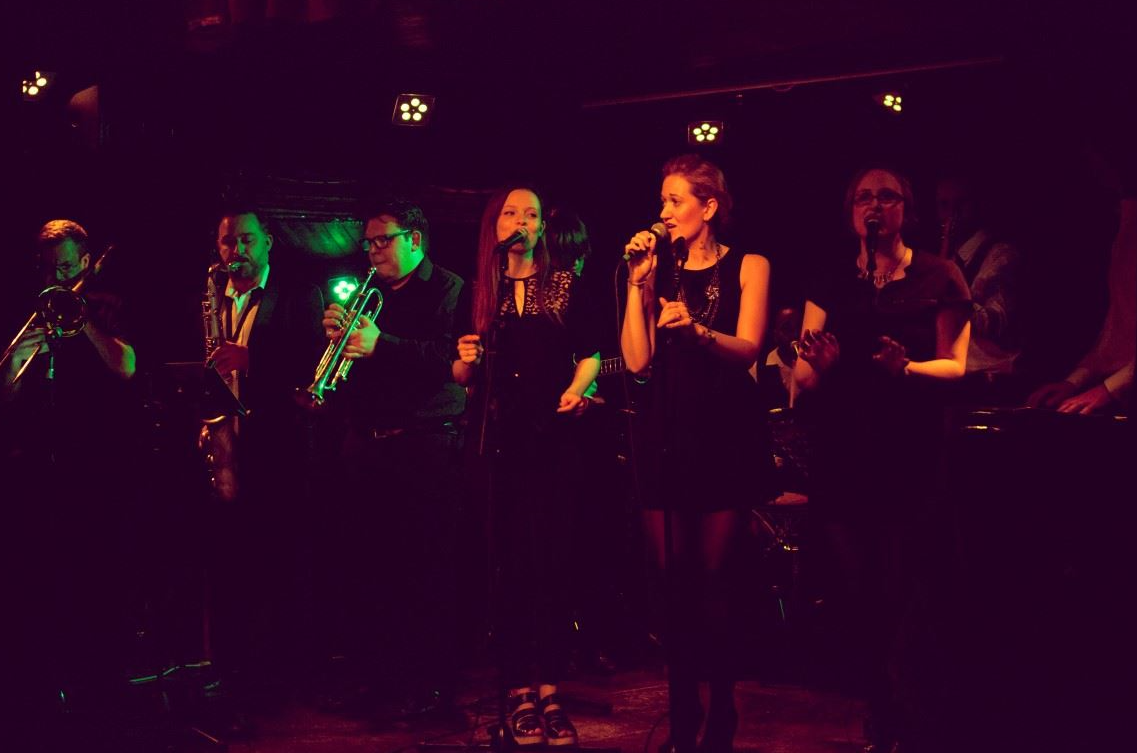 The basics
Regardless of whether you're having a DJ or a live band playing at your wedding, you're going to need to pick a few key songs to play at those special moments during your wedding. These songs are for the processional, recessional and first dance. You can also pick a song to play while you're signing your marriage certificates.

You will obviously have music playing throughout your wedding from when the guests arrive at the ceremony to a soft and chilled soundtrack straight through until the end of the night where the tempo will be quicker and have more dance vibes. But don't get too overwhelmed. Let's start with the basics first and it'll become easier from there.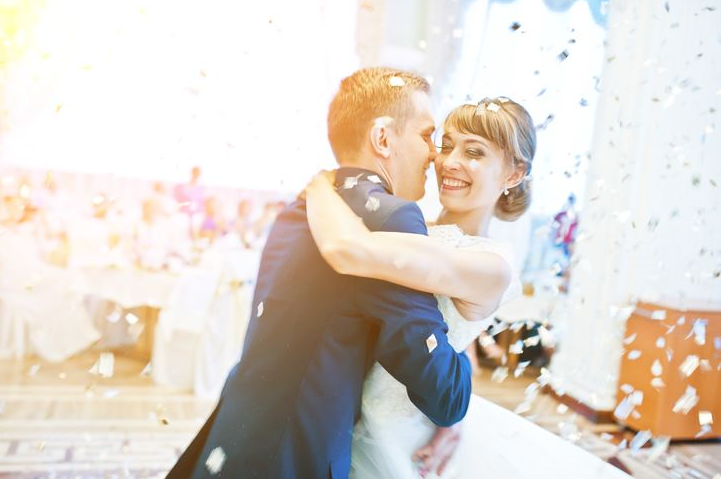 The processional
So you may be thinking, 'what is a processional and why do I need a specific song for it?'. Well, the processional is the part we all know and love, the bit where the bridal party and bride make their way down the aisle.
Traditional weddings will see the bride's entrance being made to Canon in D by Pachelbel or to the Bridal Chorus by Wagner, which are the obvious classics that will likely never go out of trend for weddings. But if neither of these songs holds any meaning for you and your partner, then pick something that is special to you. Something romantic and not too upbeat is ideal for walking down the aisle to.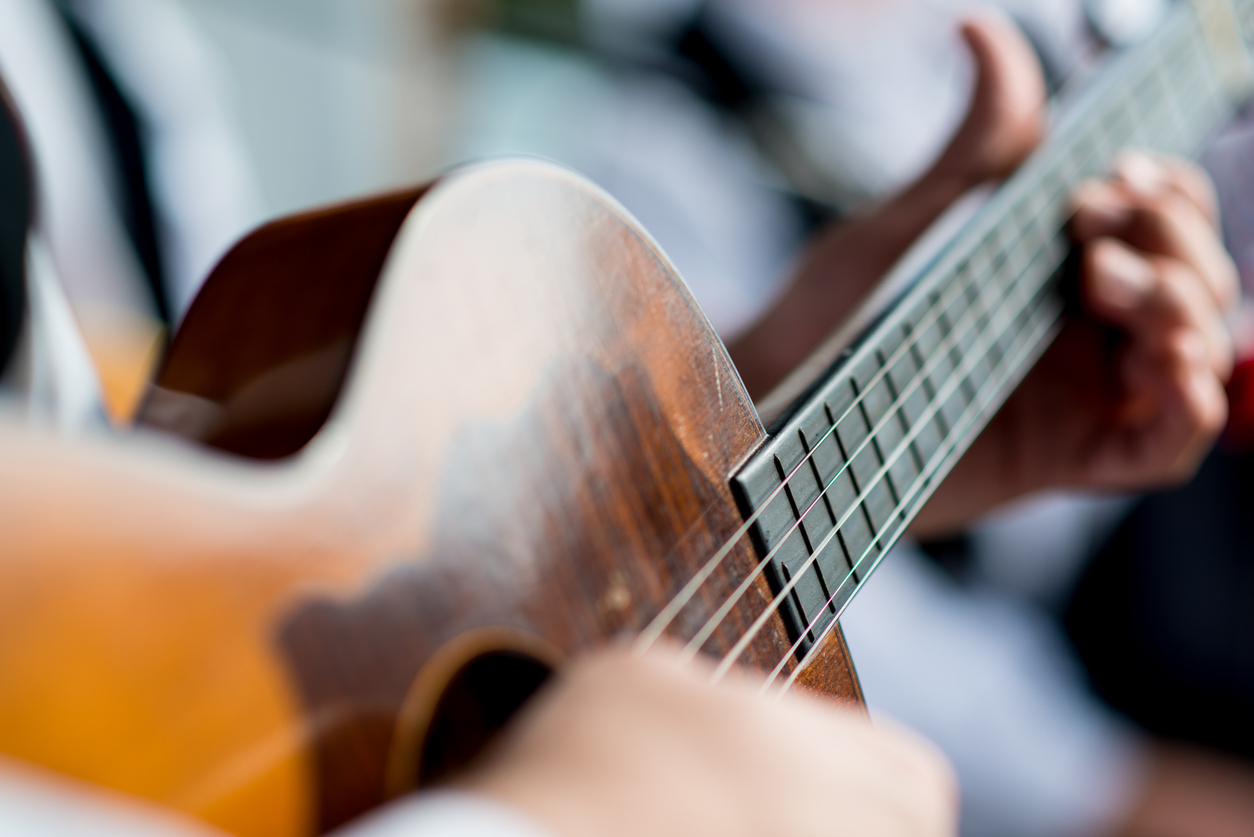 How about one of the following:
First Day of My Life by Bright Eyes

Here Comes the Sun by The Beatles

Over the Rainbow by Israel Kamakawiwo'Ole

Thinking Out Loud by Ed Sheeran

Flightless Bird, American Mouth by Iron & Wine

This Old Love by Lior

Moonriver by Audrey Hepburn

Archie, Marry me by Alvvays

Somewhere Only We Know by Lily Allen

Songbird by Eva Cassidy

La Vie En Rose by Edith Piaf

How Long Will I love You by Ellie Goulding
This one is an important decision as it'll trigger the memory of this moment in many years to come, so choose wisely and choose something sentimental to you both.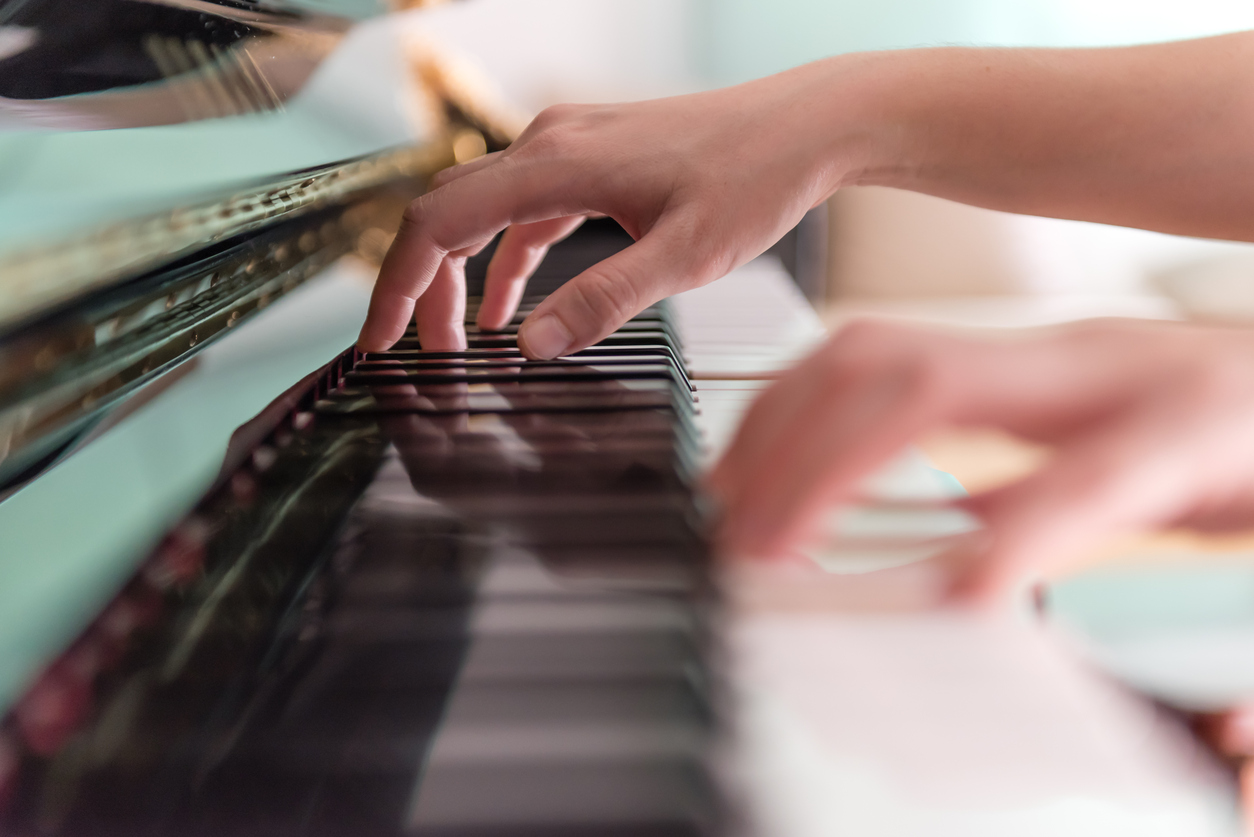 The recessional
So you may have guessed that the recessional is the part of your wedding where you walk back down the aisle together after you've said your vows and signed off on the whole 'marriage' thing. This is the part where you'll be super happy and excited and your guests will be feeling the same way. Picking something really joyful is perfect for this part, so go with a track that you love but also something with an upbeat tempo.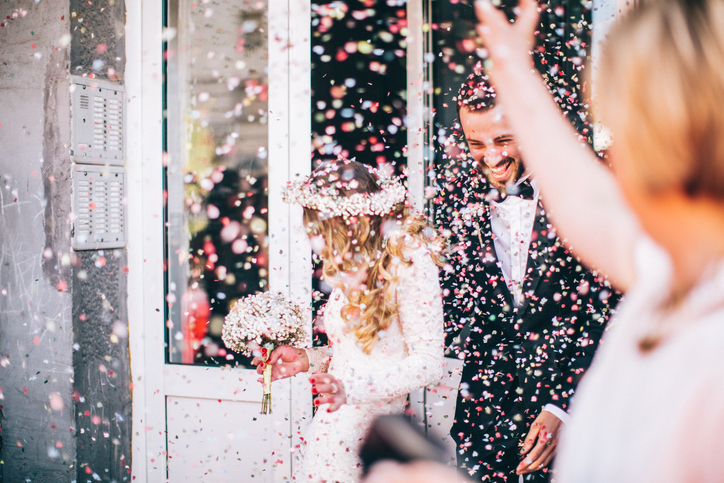 Something here might be just right:
Home by Edward Sharpe and Magnetic Zeros

5 Years Time by Noah and the Whale

Don't Worry Baby by The Beach Boys

I Can't Help Myself (Sugar Pie, Honey Bunch) by The Four Tops

Happy by Pharrell Williams

1234 by Feist

Walking on Sunshine by Katrina and the Waves

Us by Regina Spektor

One Fine Day by The Chiffons

Just Like Heaven by The Cure

Marry You by Bruno Mars

Dancing in the Moonlight by Toploader

Dog Days Are Over by Florence + the Machine

I Feel It All by Feist
For this bit, just pick something that makes you and your partner feel happy and in love. It might be a song that reminds you of the beginnings of your relationship or one that you've discovered together along the way. This is an excitable moment so have a song that will enhance those feels.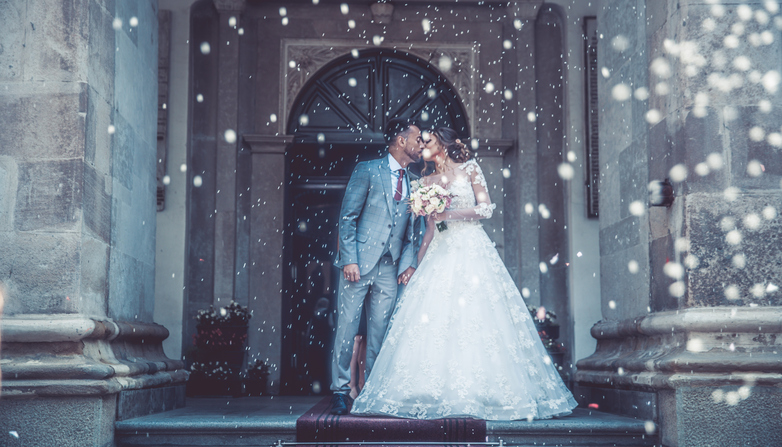 The first dance
For a lot of couples, picking the perfect first dance song is crucial and probably more important that the former parts of the wedding. Like the processional, your first dance ought to be quite romantic, but quirky songs work too. Pick something that speaks to you and has had a big presence in your relationship.
Consider one of these:
Wonderful Tonight by Eric Clapton

Your Arms Around Me by Jens Leckman

Harvest Moon by Neil Young

Fade Into You by Mazzy Star

Halo by Beyonce

Photograph by Ed Sheeran

The Luckiest by Ben Folds

Feels Like Home by Bonnie Raitt

There is a Light That Never Goes Out by The Smiths

Free Bird by Lynyrd Skynyrd

In Between Days by The Cure

Gotta Have You by The Weepies

Samson by Regina Spektor

My Love Will Not Let You Down by Bruce Springsteen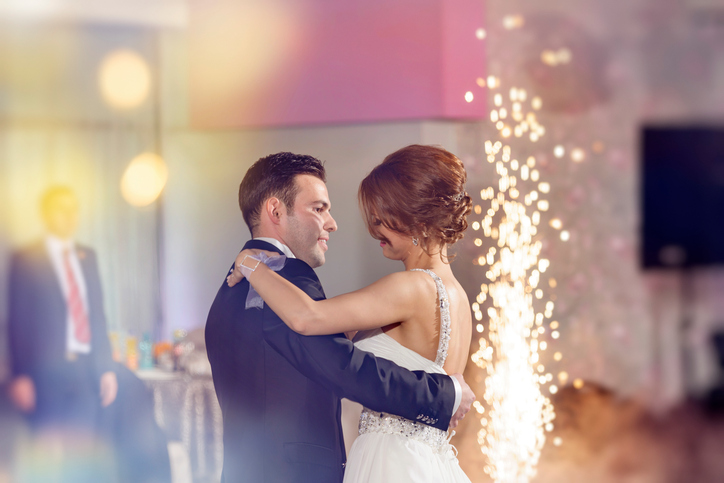 How to create the perfect soundtrack for your wedding
Okay so now that you've got some songs to work with for the main sections of your wedding, what you should now do is create a Spotify playlist with your partner. Start early and both of you add to it over time and then you can go back through and pick where you think each song will fit.

Any songs that don't quite work for the processional, signing of the papers, recessional or for your first dance can be played at your reception to get your guests up and dancing. You can be more relaxed with your song choices for the reception as this is where you'll want to let your hair down anyway. Not every song needs to be hyper-romantic or sentimental.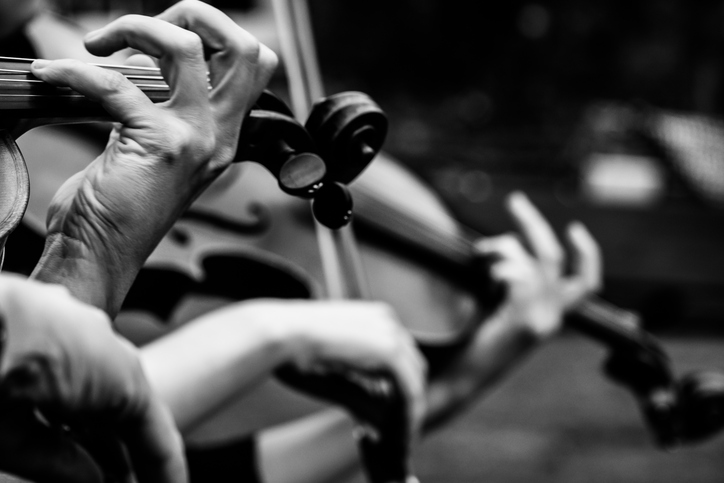 DJ or band?
If you're struggling to decide between a DJ and a band then maybe consider having a band play some of your wedding like the ceremony and then have a DJ play the reception. To lower costs, you could even have a ready-made playlist (this is where the Spotify playlist comes in handy) to play off your iPod instead of having a DJ. That way you're getting the best of both worlds.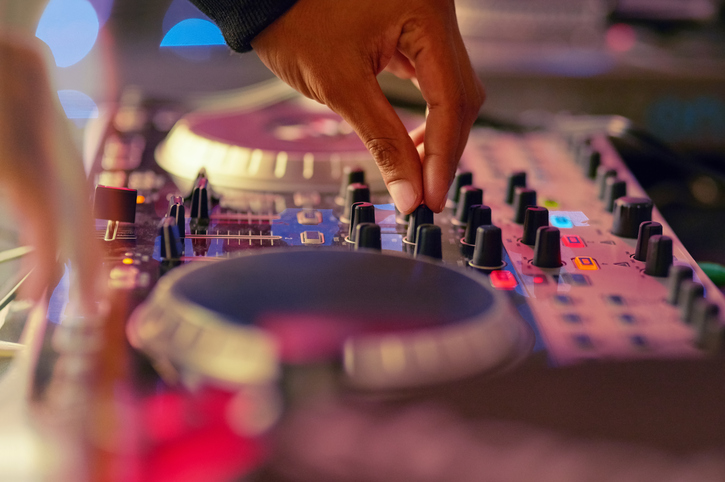 For music providers in your town,
click here.