Everyone loves Instagram. It's especially fabulous for wedding planning as it's a great source of inspiration. Everything from your wedding venue décor to your hair style can be sourced on Instagram giving you the most picture perfect wedding you could ask for. But the problem with Instagram is that the majority of the photos on there have filters on them. So when it comes to finding your makeup inspiration on Insta, you can easily fall into the filter trap. You can get caught up in what you see. What you see may not be real so we're here to help you figure it all out.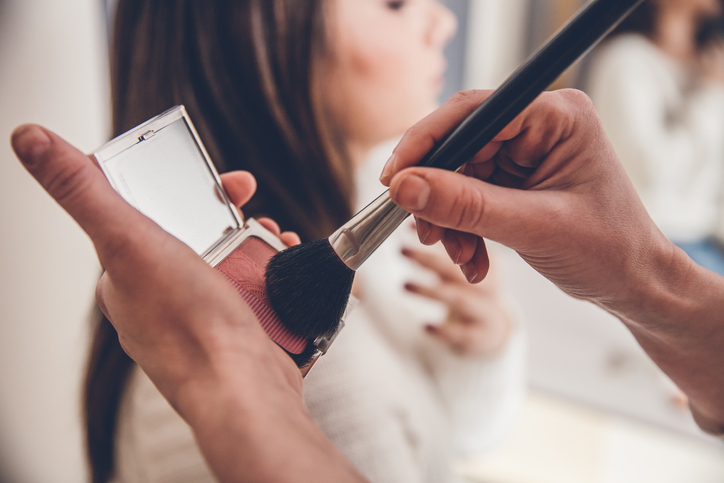 The dangers of Instagram
The photos on Instagram are not 100% natural. This may seem obvious to some but to others, it can be hard to fully understand. This is where the issue with Instagram and wedding makeup can start. Many people see a style of wedding makeup that they like on Instagram and then request it from their makeup artist for their wedding. This all seems like it's not going to be an issue, right? You think, what's wrong with that?
The issue here is that some of the makeup seen on Instagram is applied for photos only. It's not the kind of makeup you want for real life because it's too flawless. That may seem like it's not a thing but it is. Having a doll-like complexion may seem optimal but it's actually pretty unattractive in real life. It honestly looks fake and plastic-like and not at all the beautiful look you want for your wedding.
Instagram photos are able to trick us so easily because firstly, they have filters that go over the top to make everything look perfect. But the other thing is that when women do their makeup for Instagram, it's specifically for that purpose. The lighting and the angle in the photo all play a big role here too.
Instagram trends to avoid for your wedding:
Glitter cut crease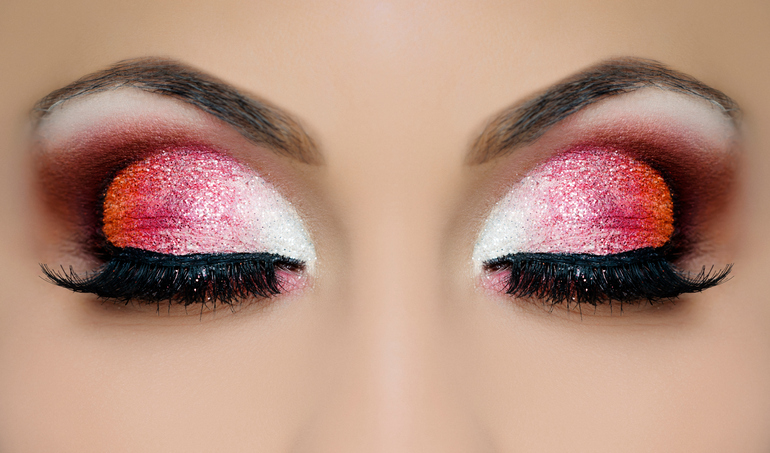 If you follow a lot of makeup pages on Instagram, then you've bound to have come across the glitter cut crease. This is where you section off your eyeshadow shades to make your eyes look bigger and brighter. The current trend is to do this technique with glitter. It's pretty successful, but here's the thing you don't know.
This trick was developed by drag queens to make their eyes stand out under stage lights. So, unless you're planning on having your whole wedding under some heavy duty lighting on your wedding day, what you'll actually end up with is far too heavy eye makeup that makes it hard for you to open your eyes. Sounds pretty unpleasant right? Leave the glitter sectioning behind on your wedding day and choose something lighter and more natural instead.
Contouring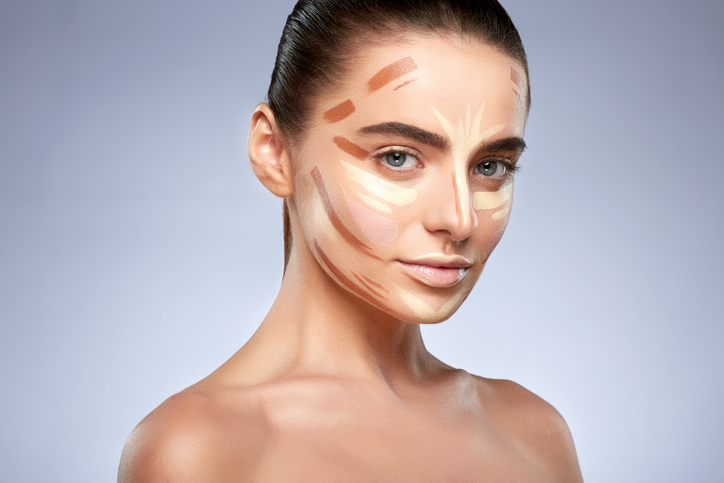 Currently, women love their contouring. It's all the rage. It helps define the structure of your face or add to it. The issue with contouring is that it's more of an illusion than a real thing. This style of makeup works well in photos or low lighting, making it very easy to pull off successfully on Instagram.
The reason this kind of makeup will be hard to pull off for your wedding day is because the lighting on your wedding day will be hugely variable. There is no guarantee that the right shadows will fall onto your face at your wedding. This look is best avoided and left for when you want to play with makeup at home.
Sculpting
While contouring is used to define the structure of your face, sculpting is used to give the face a natural looking warmth. This is where artificial techniques are used to replicate natural light hitting the face organically.
The issue with this on your wedding day is the same as the contouring. It's all to do with lighting. If you're in full sunshine, the sculpting can very well end up looking like dark stripes on your face. You're already in natural light, so there is simply no need to mimic it.
Block eyebrows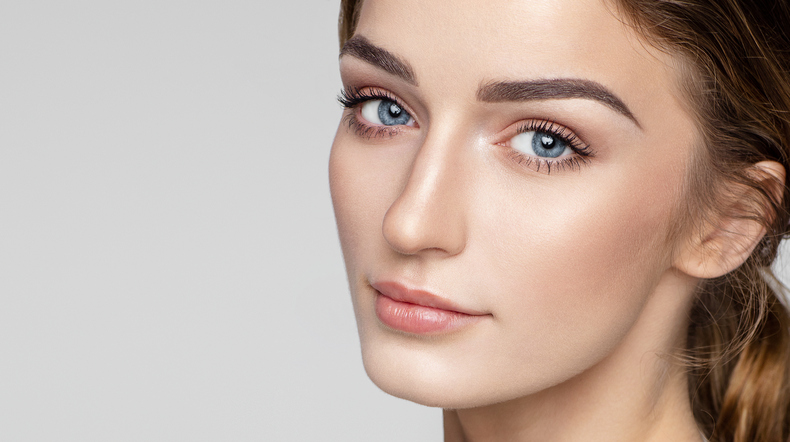 Everyone has seen the block eyebrows and not just on Instagram. Ever since having big and beautiful eyebrows became in, women with already large eyebrows, or tiny ones have started enhancing them by drawing them on. If you haven't already noticed, this look doesn't look particular good on anyone. It's one of those odd trends. If you've got big eyebrows already, then fabulous! If you don't, stick with what you've got because drawing them on in this block style always looks very strange. And even if you can pull it off in an Instagram photo, guaranteed it'll look pretty over-the-top on your wedding day.
Drawing your eyebrows on in thick lines will only result in your brows looking strange. Getting your brows shaped and waxed or threaded before your wedding day, then lightly pencilling them in with small feather strokes, will make your brows pop without them looking really fake. It's a more timeless and natural look too.
Heavy foundation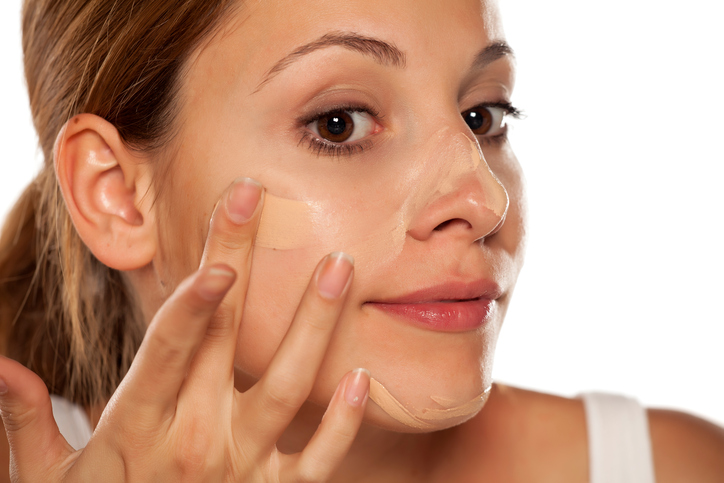 When you wear heavy foundation, you may be thinking that all of your flaws are covered up. But you'd be wrong. While the redness from pimples or the dark circles on eyes are no longer showing their pigment, the imperfections are still glaringly obvious. Heavy makeup, while intended to hide imperfections can often end up highlighting them.
The best way to avoid the 'cake face' look on your wedding day is to find a great makeup artist who can cover up your blemishes and even your skin tone while simultaneously using minimal product.
So, what should you ask for?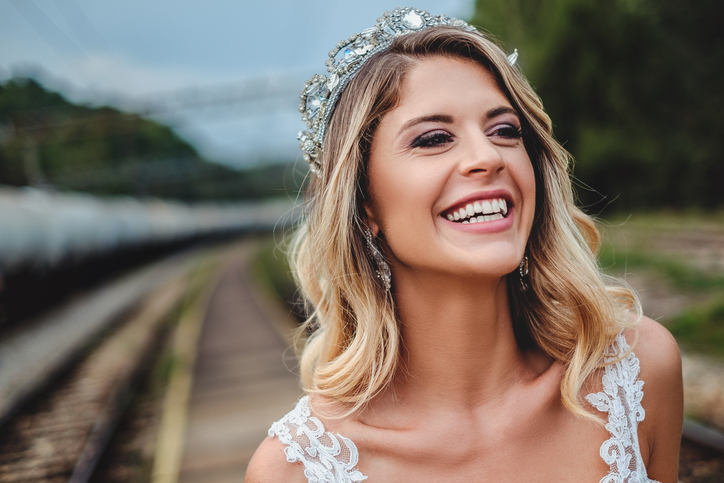 We've established pretty clearly that following Instagram trends to the letter will result in some very intense looks that simply won't be beautiful on your wedding day. The best thing to do for your wedding day makeup is to find a few looks that you like, Instagram is fine for this. Then, talk to your makeup artist and try to recreate them naturally.
A more natural look for your wedding day will always trump a heavily made one. Do yourself a favour and wear less makeup, let your unique beauty shine through and let your skin breathe rather than covering it up with loads of powders, creams and the like.