Considering your wedding day is one of the most important days of your life, it is not surprising that you will want to look your best which means having immaculate make up. A professional makeup artist can pick out the colours that are best suited to your complexion, thus ensuring that you will look stunning in those wedding photos. Here are some wedding makeup tips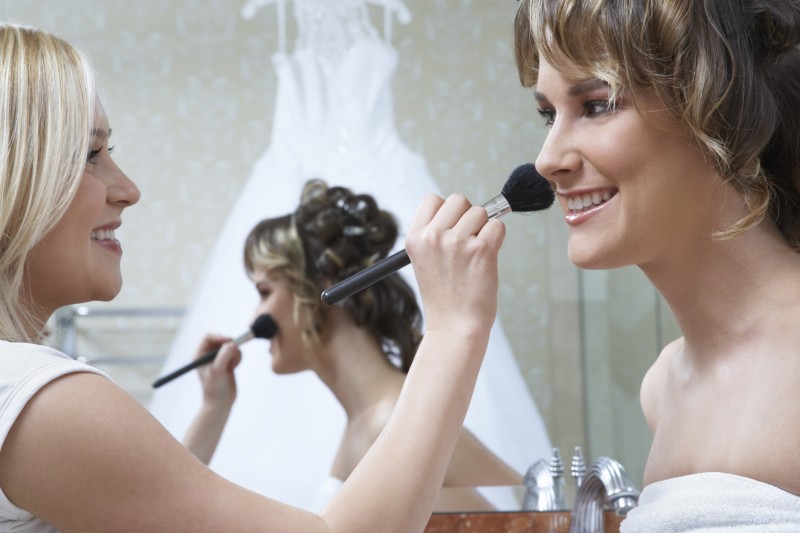 Here are a couple of wedding makeup tips for brides:
Be good to your skin
Achieving the perfect complexion on your wedding day requires more than a good foundation. Get into the routine of cleansing and moisturising daily, ideally several weeks prior to the wedding. Drink lots of water and fruit smoothies, and try to keep the amount of coffee and alcohol you consume to a minimum. The stress of wedding planning can result in breakouts and patchy skin, so take time to relax and pamper yourself before the big day.
Stick to your routine
Getting a facial or using a new beauty product the week before the wedding can spark off a breakout at the most inappropriate time. If you want to introduce anything new to your skin care and beauty routine, do so several weeks before the big day.
Prepare for tears
Most brides shed a few tears of joy during on their big day, so make sure you don't end up with panda eyes by using good quality waterproof mascara. This can also double up as waterproof liquid eyeliner; just dip the eyeliner brush in the mascara tube.
Match your skin tone
Choose colours that match your skin tone. Generally redheads look amazing in peach, grey or moss green, while brunettes suit warm shades of plum, cream and copper. Blondes tend to look good in colder shades such as lavender, blue-grey and teal.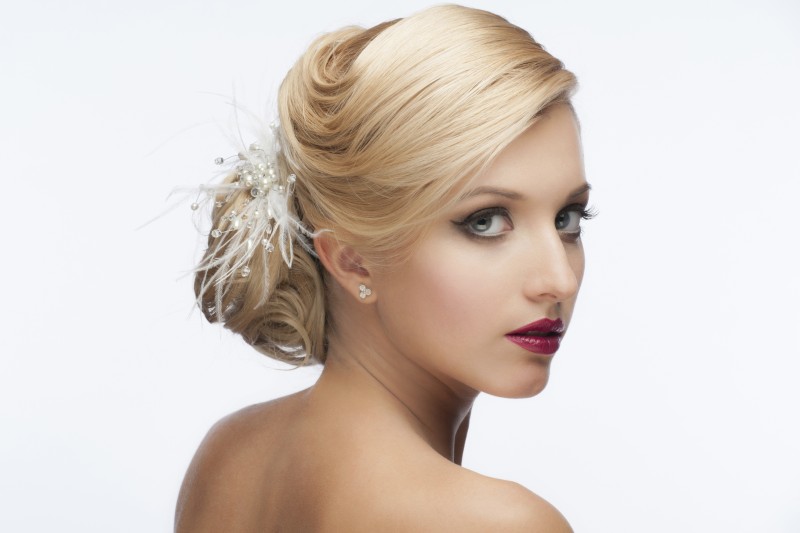 Selecting a wedding makeup artist
Your makeup artist should have a wide variety of styles in their repertoire and they should be willing to listen to what you have in mind. They can also offer you advice if they feel something you have asked for might not suit you or your wedding theme.
Your makeup artist should be asking you about the type of venue you have chosen, the lighting at the ceremony and reception, the colour of your wedding gown, and the overall wedding theme, as well as the hairstyle that you have chosen. When you are talking to makeup artists and trying to decide which one to use, the questions they ask you are often more significant than their answers to your queries.
When you have a trial your makeup artist shouldn't settle for the first try but should test out various different looks to make sure they achieve exactly what you want. If you aren't satisfied with your makeup trial, you can book another appointment or look for another makeup artist.
Booking your wedding makeup artist
You should aim to book your wedding makeup artist around four to five months before the big event, and you should hire them both for the wedding day itself and for a test run two to three months beforehand. You will need to book the makeup artist for any bridesmaids and maybe the mothers of the bride and groom as well as yourself, but you are the only one that would need to have a trial session. If you can manage to book your hair and makeup trials on the same day it's an ideal opportunity for a girl's night out.
Use Easy Weddings to connect with your dream wedding suppliers.
Browse the directory and start planning today!