There's a rumour going around that as we age we need to have shorter hair. But it's simply not true! While maintaining your hair and making sure it looks its best is still important, there are plenty of ways that women over 50 can style long or short hair for a special occasion.
The trick with finding the perfect hairstyle is to consider how your hair has been changing over the past few years. Adding volume to thinning hair, moisturising hair that is drying out or, yes, even cutting some of it off, are all ways to maintain a fierce and fresh look no matter whether you're heading to the shops or to a wedding.
So whether it's your Mum, future mother-in-law, grandmother, aunt, special friend or even yourself, here are a few of our favourite hairstyles deserving of the older kweens in our lives.

A curled bun
This is a classic do when it comes to mother-of-the-bride hairstyles as well as hairstyles for women with longer hair that's become a bit unruly. Whether you're going from a sharp styled curled look or something a bit more tousled, pulling your hair back into a bun with some featured curls will keep it together for the duration of the day. You can then play around with bangs around your face to get that perfect wave and flick, with a couple of curls down the sides.
You can also play around with any bun to make it lower or higher, or even off-centre. Just remember that if you do have a fringe, keep your bun to the same side to focus on a feature side rather than going for the asymmetrical look.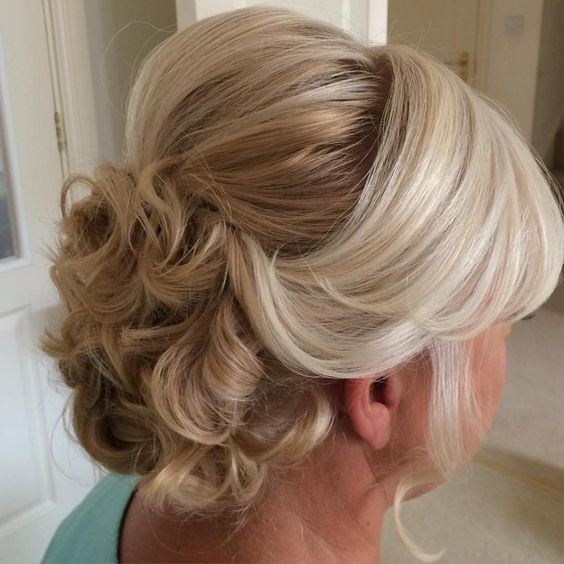 Focus on your bangs
Bangs and fringes add youth, so if you've already been styling your hair this way then you're one step ahead! Helen Mirren is the Queen of the bangs and has been styling her hair in a similar way for years.
The trick is to keep layers in your hair so you can play around with volume and textures, making sure that your hair doesn't come across to limp or dull, whether you've got long hair or short.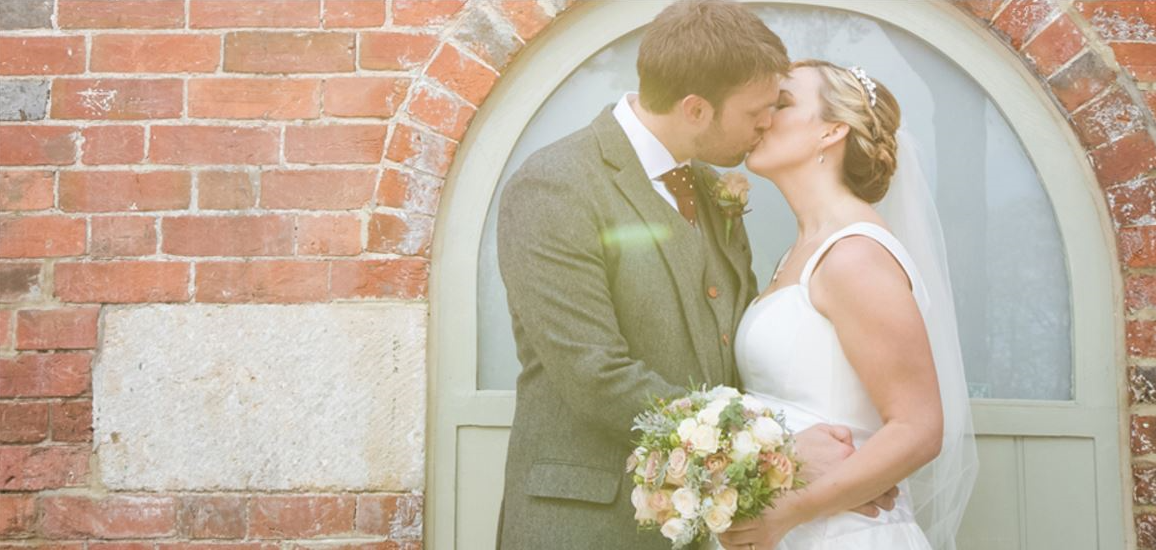 A sleek updo
If your hair doesn't quite take to curls or you find your hair has become more fine, then opting for a more sleek updo will help keep your hair looking voluminous and less sparse. This is a great option for those without bangs or who can pull their fringe across to one side rather than having it loose.
Try a chignon-style bun for this one. If you've got the hair for it you can also pair this with a bouffant for that extra glam look.
This is a great hairstyle to hair with a feature hair piece or clip, as you should be able to keep it in the updo without too much hassle.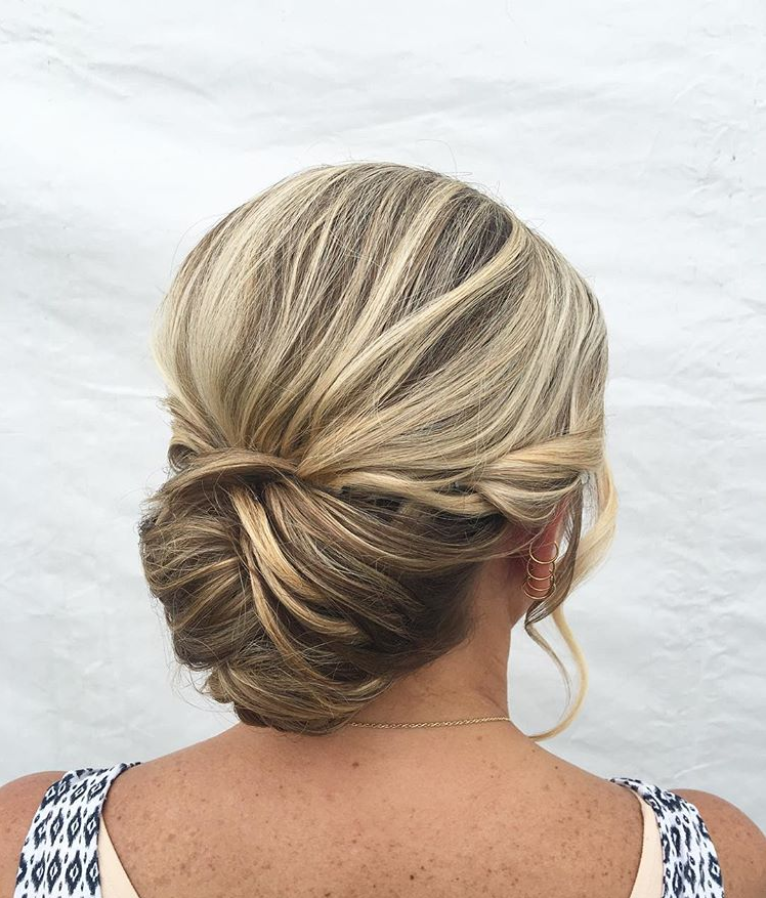 Variations on the pixie cut
For those who have gone shorter, see what you can work into your pixie cut. It might be some additional waves or curled, or even a bit more volume and texture to your every day cut. Regardless, just because it's short doesn't mean that you can't do anything with it!
Consider giving yourself some volume on the top, adding some more edges to the sides or even making your fringe more striking with the pixie cut. You can also got for the swept aside look, Kris Jenner style, or something more sleek.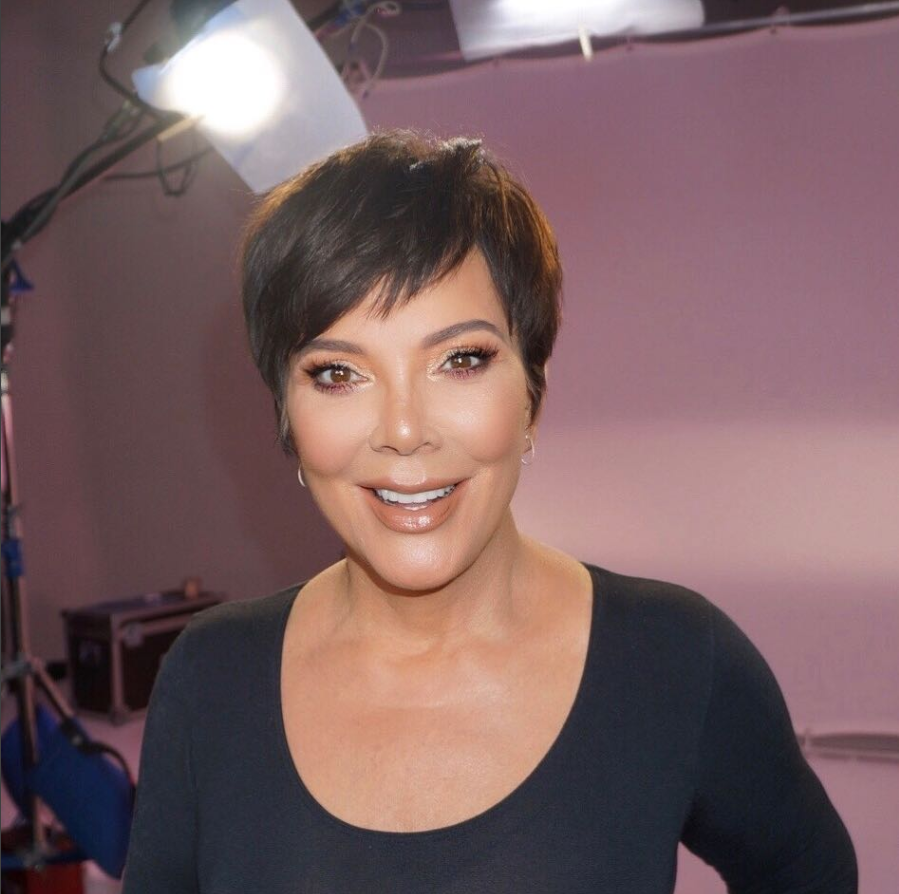 Tease the hair off your face
We love this wavy or curly look to really help flatter the shape of your gorgeous face! Rather than focusing on your fringe or bangs, tease and tousle them back over your forehead to style with an updo or even a curly bob.
It's a stunning way to give yourself a bit of a different look to every day and can help hone in on the features of your makeup as well. Meryl Streep is a champion of this look.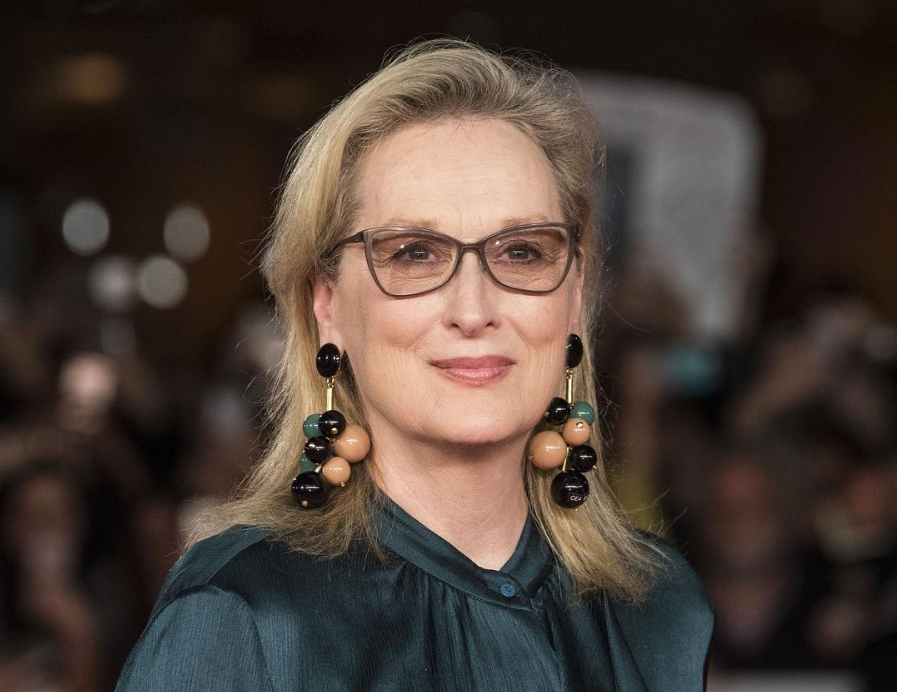 Loose waves or curls
If you've got it, flaunt it! While there's nothing worse than having limp hair at a special occasion, if you've got naturally wavy hair that can flick out in a glamorous way then there's no reason not to use it to your advantage!
Tame that frizz, give your hair a flick and you'll look like dozens of famous older stars when they walk down the red carpet.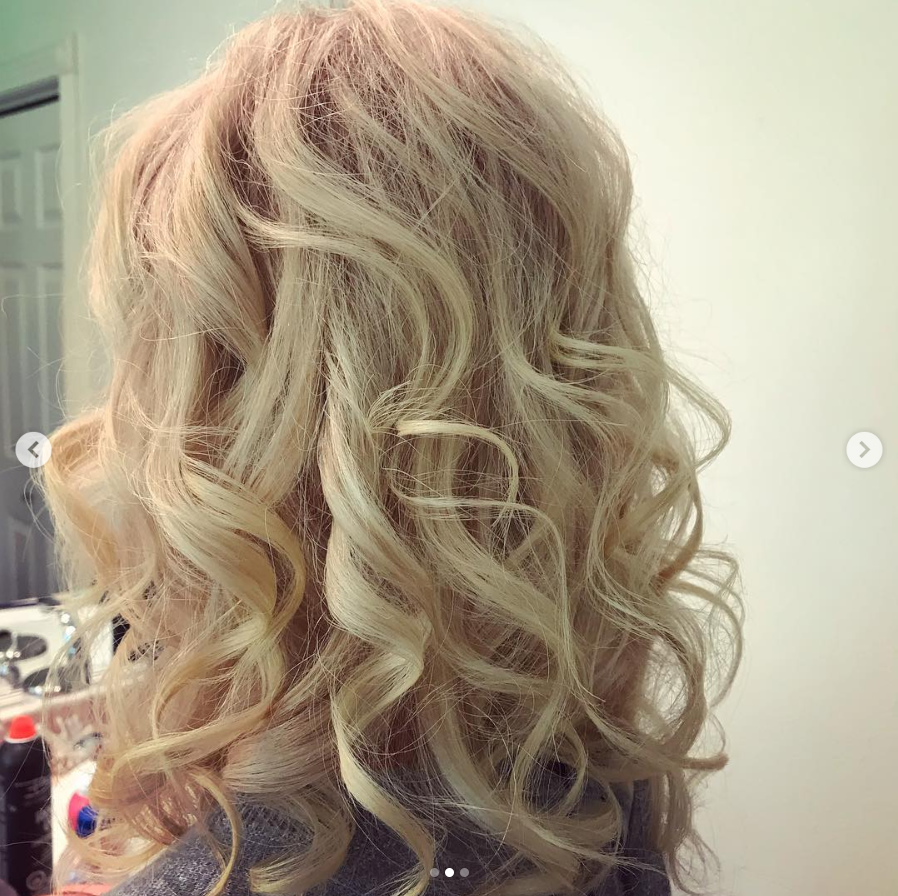 The simple half updo
If your hair doesn't always want to play nicely, then consider sweeping some of it back into a simple updo. A bouffant will again help here to give your hair a bit more volume, but you'll be able to sweep some of the more unruly side edges into a gorgeous clip or hair piece at the back.
This is a great style if you're got a lower neckline or are wearing a dress with a V-shaped neckline.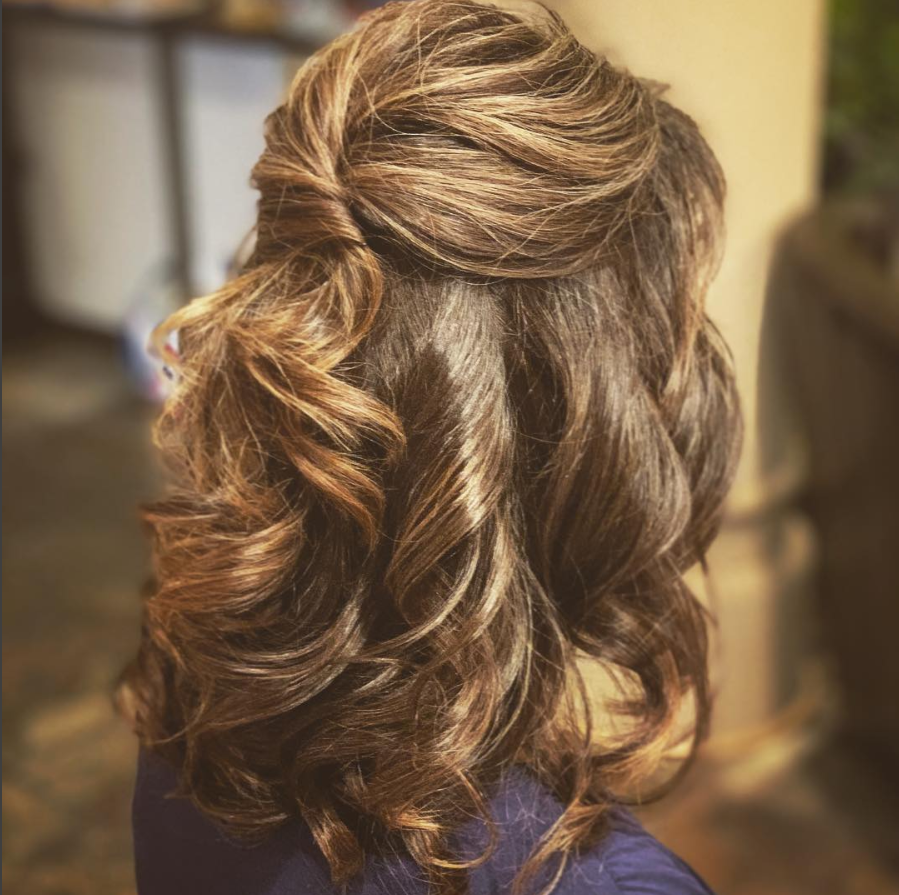 A classic bob
There's nothing quite like a sleek bob with flicked edges to make you look a million bucks. Depending on the style of your hair you can either opt for the flicking out or the flicking under look as well!
Bobs are versatile and simple, making them the perfect do to jazz up with a little hair bling. Consider pinning some of the hair off your face or to one side if you're looking at adding a special head piece.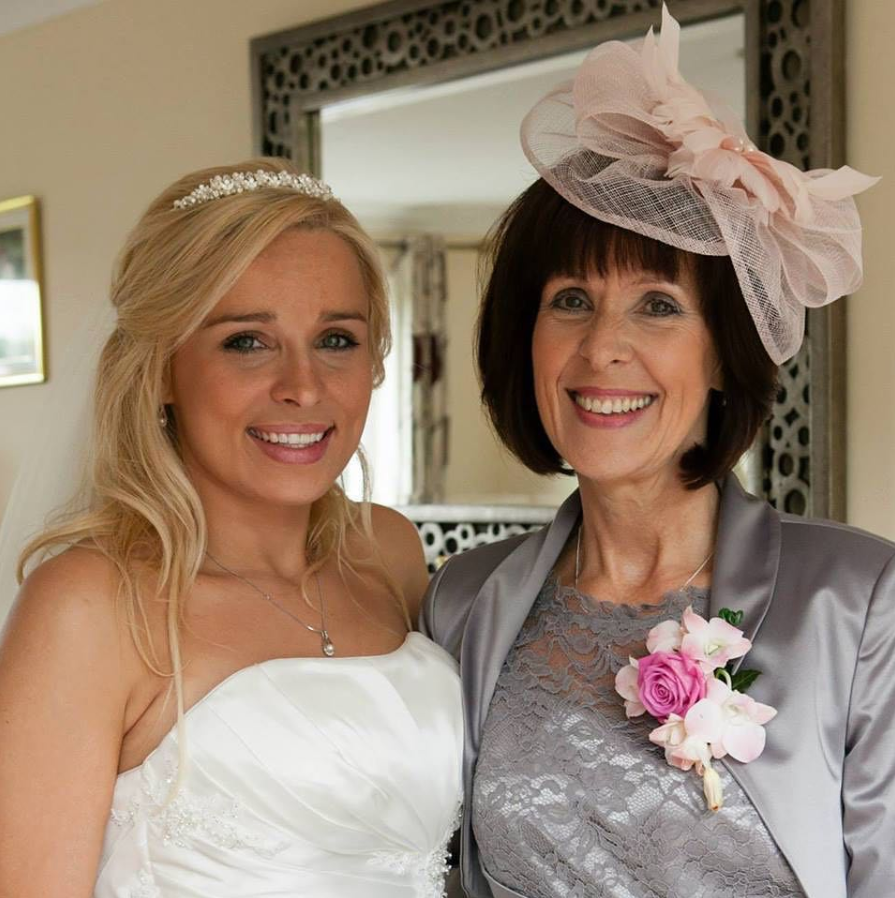 A shaggy or coiffed bob
Jane Fonda has perfected this look and sure, she might have a team of stylists behind her. But you can too. A messy, shaggy or coiffed bob will give your hair volume and add a bit of fun to your hairstyle, particularly if you're used to having a more simple style in your every day life.
Pull the sides back before you have your hair curled or waved to keep the hair off your face and focus on the texture above your shoulders.
This is a great style for rounded or high necklines as the curls help complement the rounded edges.