Your wedding catering is an important part of the reception and can make a big difference to your guests' overall experience. There are plenty of alternatives if you want to do something a little different from the standard sit down dinner. Here are a few wedding catering ideas for you to think about.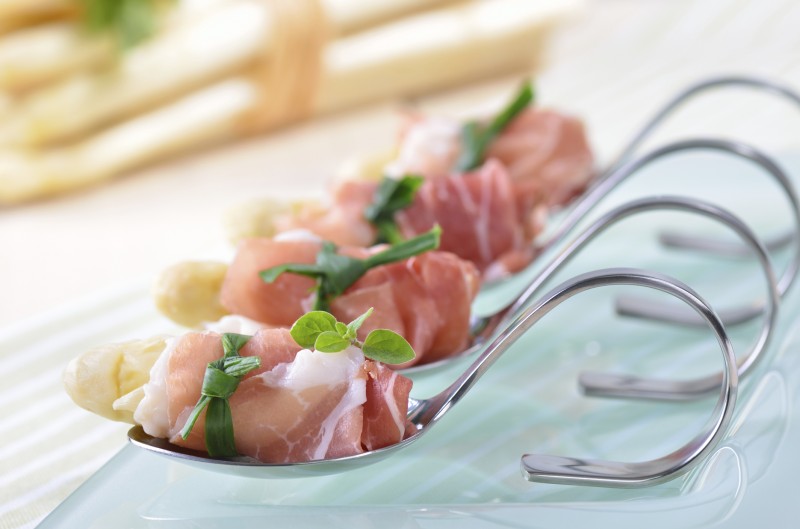 Shared platters
You've arranged a sit down meal but feel as though your guests may need encouragement when it comes to mingling. No problem. Serving food in the centre of each table is a fantastic way of getting strangers interacting and enjoying each other's company. Tapas and Mexican fajitas are great ideas in this regard while sweet and savoury fondues are a fun alternative. Why not present platters of mini appetisers and desserts as well?
A tradition-breaking brunch
If you're throwing tradition to the wind when planning your wedding you may want to indulge in a pre-ceremony meal rather than the traditional do once the rings have been exchanged. Remember, wedding reception food doesn't have to mean dinner.
By holding a brunch you imbue your wedding with connotations such as family, fun, and informality. A brunch can also be a fantastic option should you be watching the pennies; you only need to pay for one course! Complement cold delicacies such as croissants and doughnuts and seasonal fruit with hot grub like eggs, bacon, French toast and pancakes.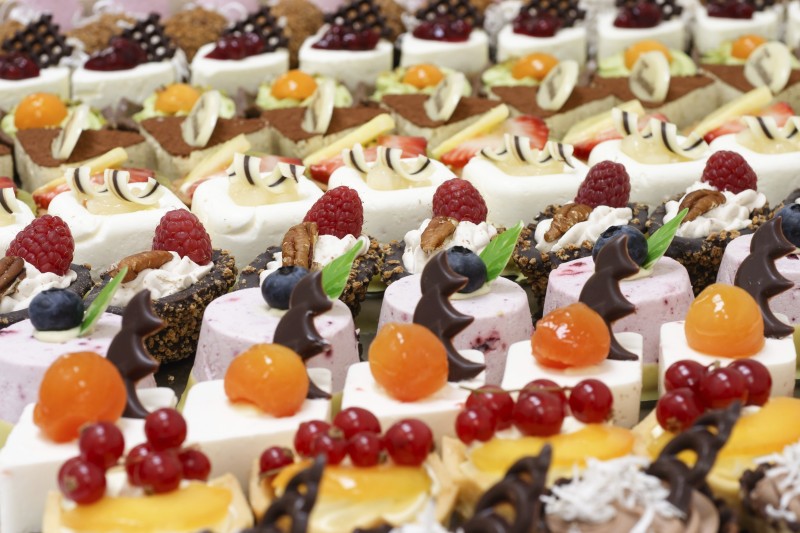 Food stations
There's been a big boom in the number of couples choosing to have food stations at their reception, with three key trends emerging. The first fashion is for canapé bars at which the chef should make treats to order while also providing entertainment for your wedding guests. Hummus bars are the next popular cuisine stations and should feature a number of different dips. Finally, for lovers of Eastern culture there's Tepanyaki bars with guests selecting their raw ingredients before watching them being cooked.
Glastonbury style grub
If you're planning an outdoor summer reception, why not follow the trend for festival catering and hire a variety of catering vans to offer such things as streak sandwiches and falafels, gourmet burgers and baked potatoes? The same can be done for desserts, an ice cream van for example but always remember to consider local delicacies. As music festivals become more and more popular, so do festival style weddings with live outdoor music and camping facilities. A result of this is that similarly themed catering is also big news in the wedding planning world. Let's just hope you don't get the mud!
Pudding only
A cost effective alternative to a sit down diner could be a dessert buffet. A room of pudding lovers will appreciate the effort gone into a lavish display featuring different cake, mousse, and pudding styles and you can also add to the overall effect by opening an ice cream bar. Cater for those that prefer savoury dishes by including items such as fruit and a large cheese board.
Use Easy Weddings to connect with your dream wedding suppliers.
Browse the directory and start planning today!