Everyone loves a classic Yorkshire wedding, but in order to make your day run as smoothly as possible, you're going to need a killer ride. Here are the top picks for wedding care providers in Hull.
For those of us who've always been interesting in vintage things over modern and consider themselves to be old souls, you'll love what Big Day Buses has to offer for your wedding transport. This team have three delightful VW campervans for hire, all with their own personalities. They've got Flossy the white 1965 camper from Texas, Buster the champagne coloured 1967 camper from Baltimore and Freda who is another white number from 1967, although this one has a Devon interior so she's a right-hand drive. Whatever your style, one of these fab campers will be sure to capture your heart.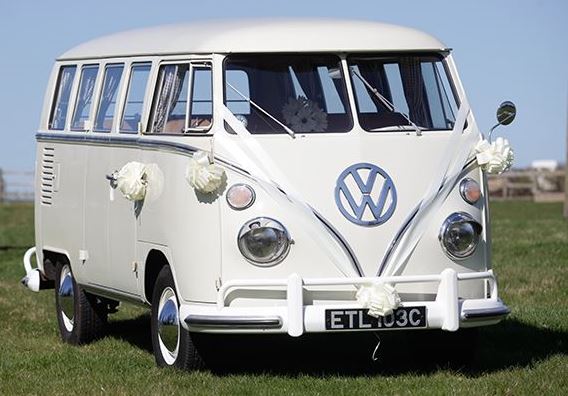 The team at Stott Wedding Cars have some classic vintage cars that will enchant any couple. They offer two stunning 1950s Bentleys both in creamy white with chrome accents in the grill, headlights and bumper. These two luxury cars are perfect to escort you to your wedding with their shapely exterior that will enhance your photos and deluxe interior with walnut inlays and comfy seats. You'll be feeling relaxed and super stylish in one of these beauties.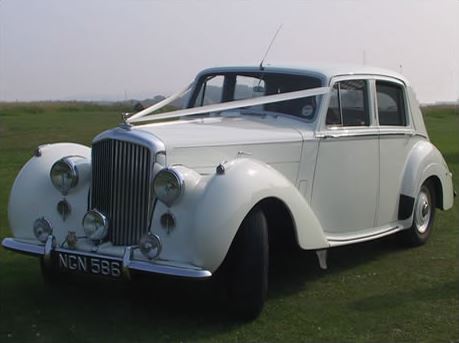 For a range of amazing vintage cars alongside a few modern numbers, you'll have to take a look at All Occasion Cars. This team offer some classics like their 1974 Daimler, their 1972 VW Beetle and their 1974 VW campervan which would all be perfect ways to get to your wedding. If you're looking for something a little unusual and unique though, then you'll have to check out their 1929 Morris Oxford. This car is a total dream and is steeped in colourful history. With a few modern Mercedes Benz vehicles thrown into the mix, what does this team not have? All their cars are cared for with love and dedication so that you can arrive at your wedding with ease and peace of mind.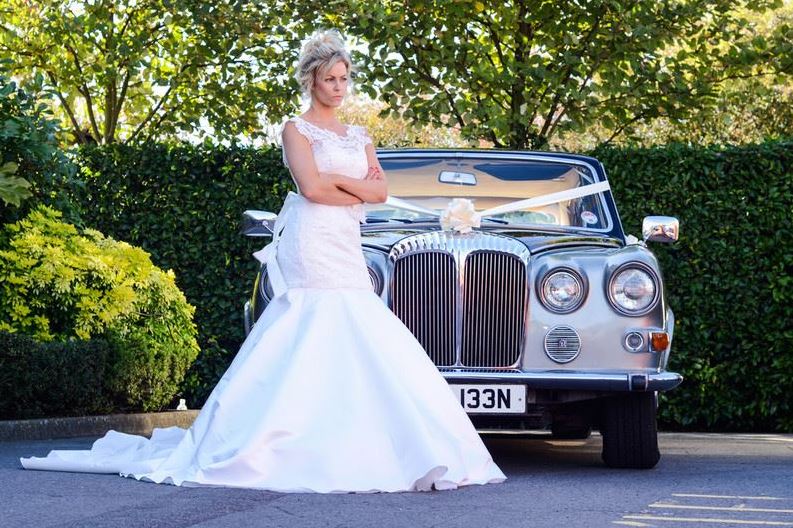 If you've always known that you would arrive at your wedding in a VW Beetle, then you're in luck as Cherry Classics has the perfect one for you. Their Beetle is a 1972 convertible with white exterior. The interior is a fabulous powder blue and the convertible roof is also blue but a deeper, richer shade which looks amazing contrasted against the chassis and interior. You'll fall in love with this little number from this committed, family run business.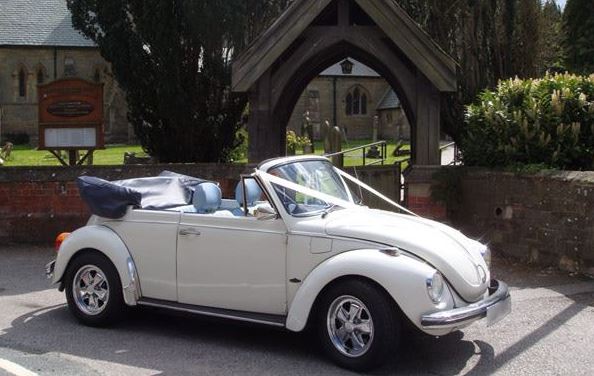 The team at the Alternative Wedding Car Company team offer a range of vintage and vintage style cars for you to choose from. With the classic 1930s style Beauford, which is the ideal wedding car or their 1953 Austin York, which adds a true vintage charm, you'll be spoilt for choice. They've even got a few VW Campervans on offer for those who consider themselves bohemians at heart.
If you're looking for a well-maintained and cared for limousine to escort you to and from your wedding, then look no further, as the team at Virto Limos Hull have got everything you need. This team offer a range of classic limousines that are perfect for a wedding. Not only do they look great, but they can house a number of passengers so they're efficient and budget-friendly too. This team are reliable and professional, so you can relax knowing that you're in safe hands as you cruise along to your wedding ceremony. Forget all of your worries and hire an immaculate limo at Virto Limos.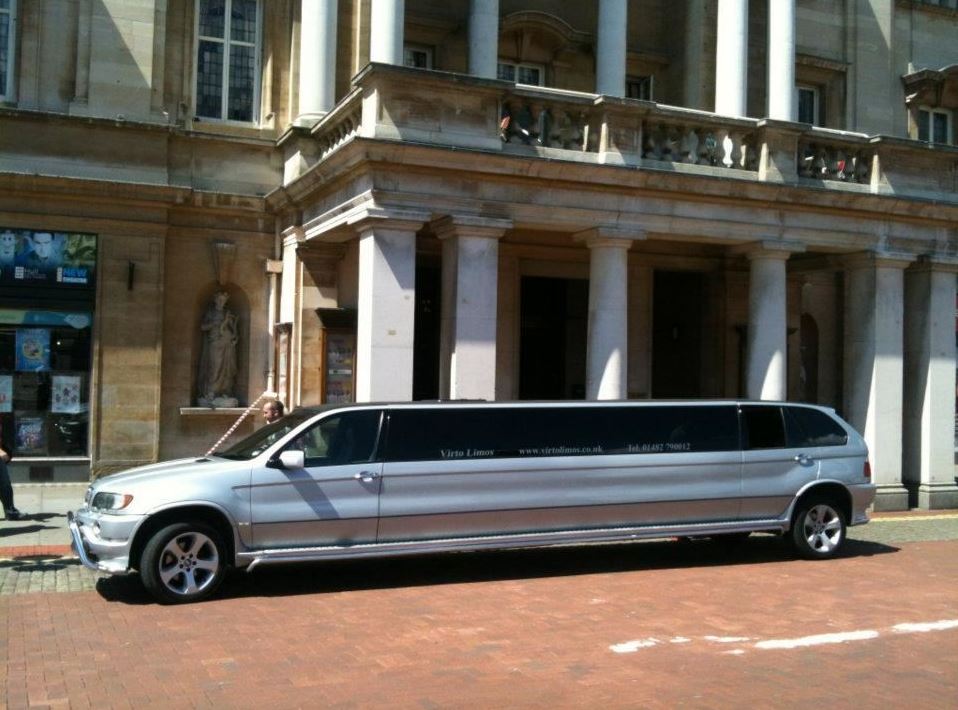 Classic vintage or sleek modern? Can't decide? Well, you don't have to. The team at Hull Wedding Cars have two glorious vehicles on offer to get you to your wedding. They have a beautiful ivory and black Bramwith Barnsdale which oozes vintage charm and class. This car has a leather interior and lush carpeting with enough space to accommodate the puffiest of wedding dresses. Their modern offering is a Chrysler 300C which comes in light cream and is a luxurious car that you'll love. Modern or vintage? There are no wrong moves here, the only one being not considering one of these superb cars to take you to your wedding.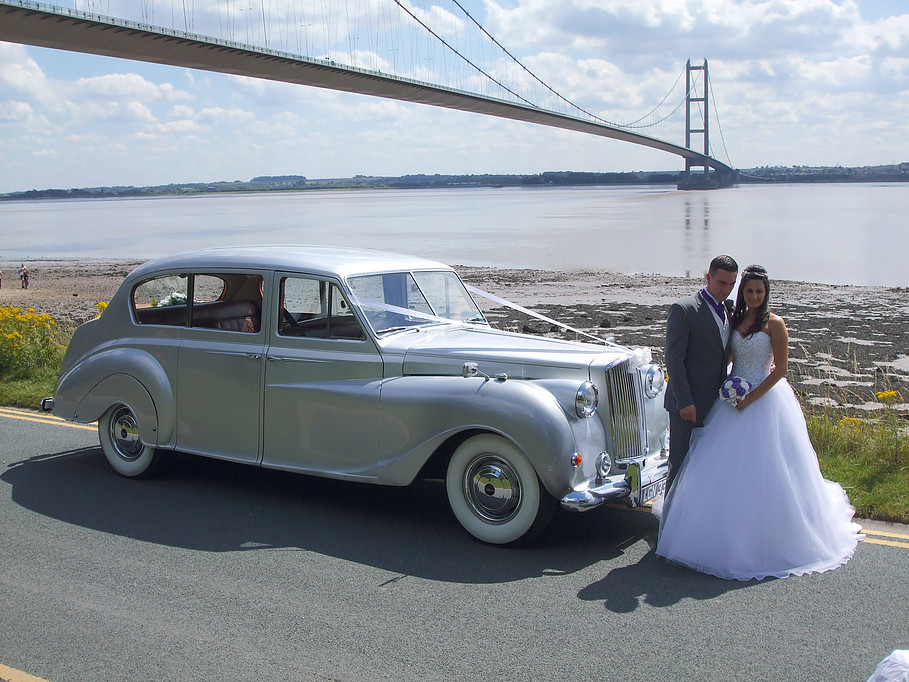 For a range of new and old cars that you'll be enamoured by, make sure to take a look at Silver Lane Wedding Cars. You'll love the lustrous finish on their Jaguar XJL 3.0, which has every mod con you could ask for. If you're in the market for something more traditional, then their 1957 Rolls Royce Silver Cloud is an ideal choice with its striking lines and chassis shape, paired with lavish interior. Whatever style takes your fancy, you'll be sure to find what you need at Silver Lane.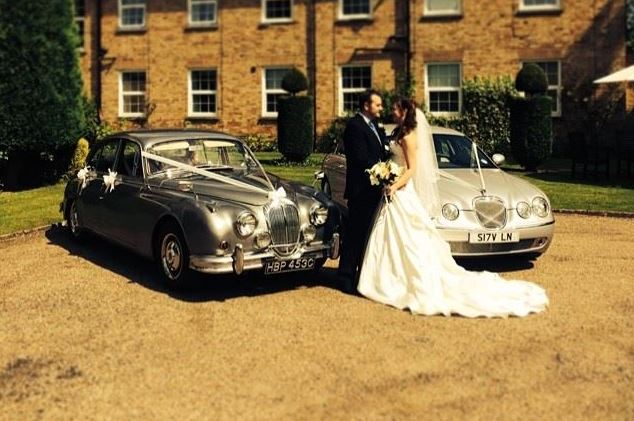 If you're after a smaller fleet of cars to choose from, then you may find exactly what you're after at The Classic Way. This team offer a smaller fleet than others but this just means that they have more time to dedicate to their cars, resulting in an impeccably maintained and cared for fleet. This team boasts reliable and professional service alongside hassle free booking, making them an ideal choice for your wedding transport.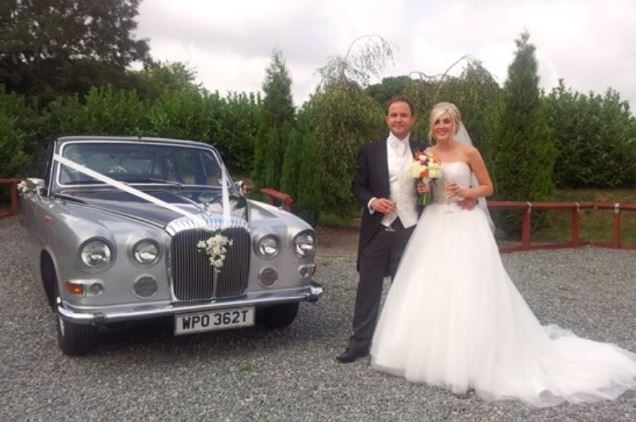 For some classic vintage cars and amazing modern numbers, you'll fall in love at Cartwright's Cars. This team have some perfect classic vintage numbers like their twin Imperials, their Bramwith Limousine and their stunning Beauford convertible. Place all of these amazing cars alongside their modern beauties including a Chrysler 300c and Ferrari F430 Spider and you've got an incredible fleet to choose from. And for the ultimate in style, this team even have a 1968 light pink Cadillac which is a seriously cool choice for your wedding transport. For great variety and professionalism, Cartwright's Cars are the ideal choice.