Most modern grooms want to look just as elegant and well dressed as their other half and luckily there are plenty of outfits on offer to choose from, ranging from made to measure suits to off the peg styles. For those who feel that they will wear their wedding outfit just the one time there is always the option of hiring their suit. Check out the various possibilities for mens wedding suits.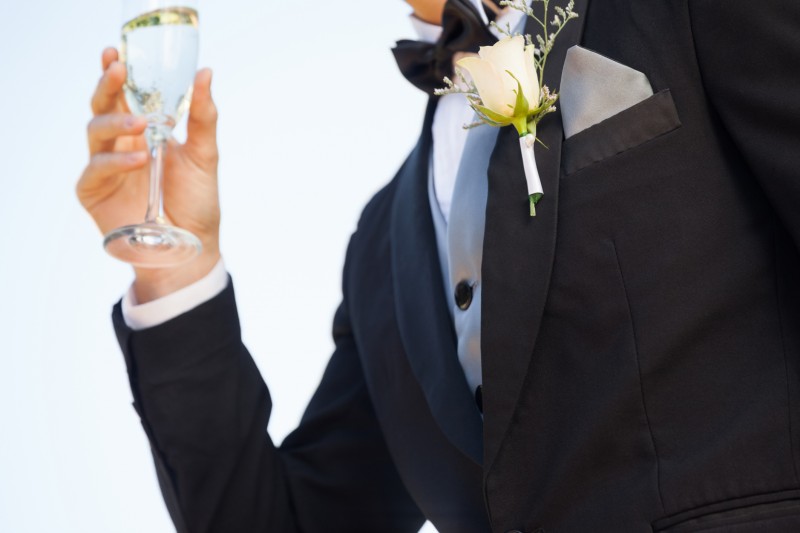 Designer mens wedding suits
Indulging in an off the peg suit from a well-known designer will make the groom feel great on his big day and buying accessories from the same designer can create an extremely polished look. A designer suit will be less expensive than a made to measure suit, but it will still be quite pricey, especially if you are purchasing for the wedding party as well. The groom should be careful with the tailoring and style of a designer suit to make sure it doesn't go out of fashion too quickly. As long as he opts for a traditional cut and colour, he will have a suit that he can wear to every special event for many years to come.
Made to measure mens wedding suits
Having a suit made means that the groom will get married in an outfit that fits him like a glove and completely flatters his figure and body shape. It will be a one off and he will feel confident knowing that he looks his best on his big day. The downsides of a made to measure suit are that they are more time consuming as at least two fittings are required and they need to be ordered well in advance of the wedding day itself. They can also be quite expensive, particularly if the best man is having one made as well, but there aren't many occasions in life that justify a made to measure suit and a man's wedding day is definitely one of them.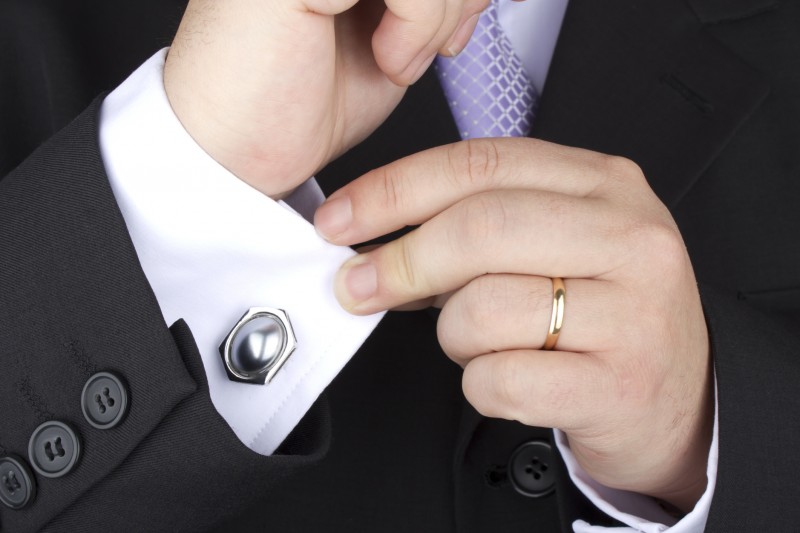 Off the peg mens wedding suits
Selecting a standard suit from a reputable menswear store is a good option for grooms on a limited budget, and it will be reasonably affordable to find matching suits for the best man and the ushers. As long as it is purchased new for the wedding, it can feel every bit as special as a designer or made to measure suit and the groom will be able to be a bit more adventurous with the style and colour of his suit. He will also have an extra suit to wear to the office after the big day.
Hired mens wedding suits
Many grooms choose to hire men's wedding suits for a variety of reasons. Perhaps they decide they want to wear a very formal suit such as a morning suit or white tie, and can't think of any other future occasion where they would be able to wear it to. They may also be on a budget and have come to the conclusion that hiring can be less expensive, especially if they want all the male members of the wedding party to be dressed identically.
Use Easy Weddings to connect with your dream wedding suppliers.
Browse the directory and start planning today!