Wedding guest books are a wonderful way to collect your friends' and family's messages of celebration, congratulation, and support, and they make a fabulous keepsake of your big day.  Some couples are looking for something a bit different for their guest book so check out a few of these quirky wedding guest book ideas.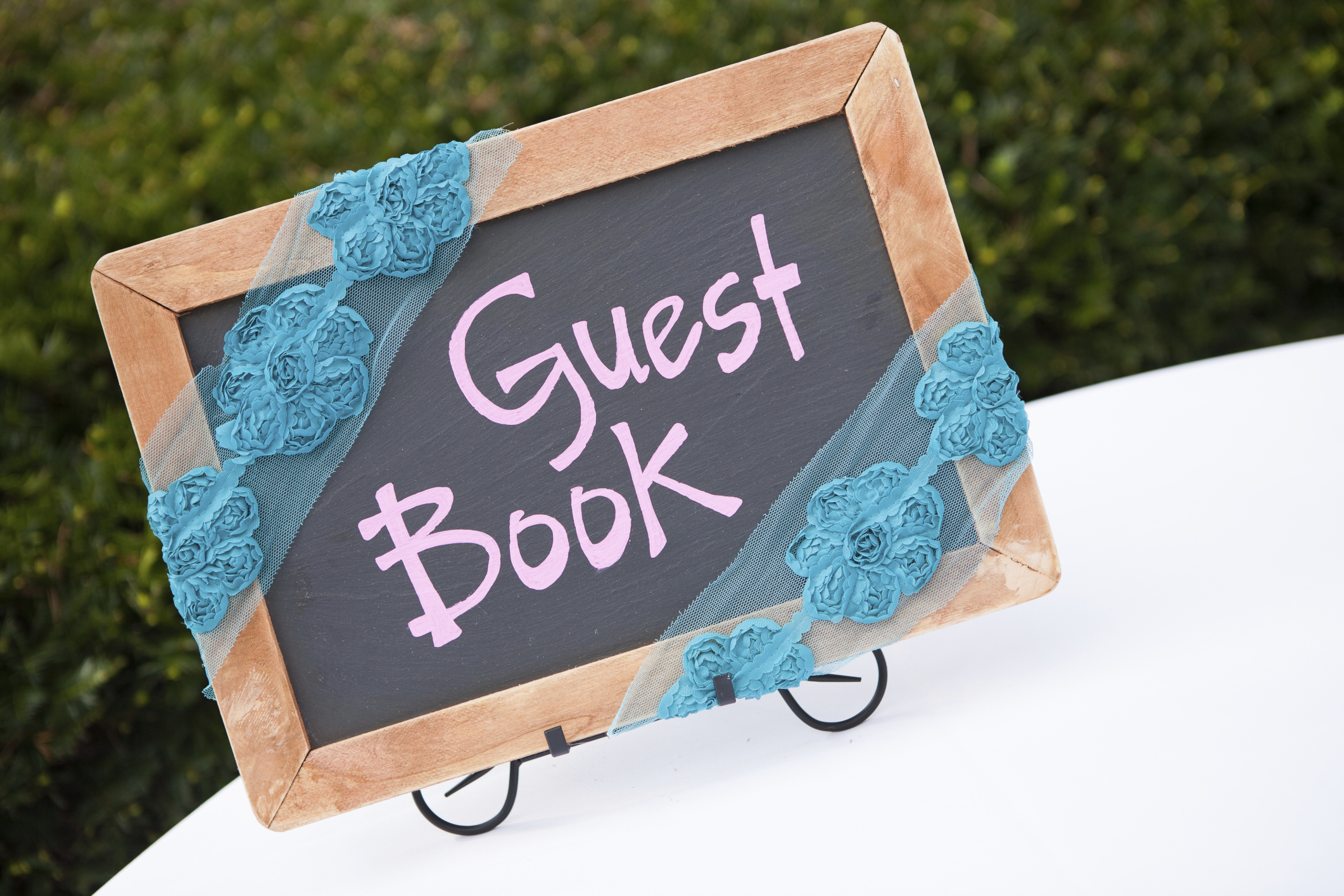 A wedding Q&A
You may feel as though your guests may struggle to find the right words to communicate want they want to say. In this case, why not try asking them questions? Take the pressure off by asking them something silly like their favourite biscuit, or make it more personal and poignant by getting them to talk about the future or a fond memory from the past.
Balloons
It is common practise in some European countries for guests to write a wish for the couple on a stamped addressed envelope or card, which is then placed in, or tied to, a helium balloon. The balloons are then released with the cards that are delivered back to the couple said to be the wishes that will come true.
A playlist
Have your family and friends sign the guestbook as normal, but instruct them to also note down their favourite song. The list of tunes can then be compiled into a playlist after the wedding that will remind you of the guests that attended you big day.
Postcards
Those having a wedding themed around a particular country or countries, or those who are travelling to tie the knot abroad may want to replace the traditional guestbook by handing out blank postcards. These can then be written on and deposited in a special box or even a wishing well.
Get arty
Don't conform to the tradition of written messages. Instead, put paints, paintbrushes and a canvas on each reception table, having your loved ones create pieces of art which could then be displayed in your new house. Such an idea will also help to put your relatives at ease around the table.
Selfie snaps
Grab a tablet computer and photo printer and have your guests take selfies upon their arrival. The photographs can then be stuck in the guestbook alongside their personal message. You may even accommodate a photography area with a backdrop or maybe a large picture frame for your friends and family to hold up for their photos.
Video
A twist on the photograph idea is to find a quiet and comfortable room in your reception venue for guests to go and talk into a static video camera. All the recorded messages can then be burnt to create a personalised DVD of memorable talking heads.