A vital consideration for your wedding is working out how to keep your guests happy and satisfied during the connecting parts of your day, those interim periods of socialising and waiting between the ceremony and reception. A drinks reception is a wonderful and relaxed way to start your married life and a perfect mid-point to your celebrations. But there are some occasions where a not quite cold glass of champagne and an okay canape won't cut it. Your wedding is one of those days. Take a different approach and plan a drinks reception with style, flair and a little something different. Stuck for inspiration? Check out some of our favourite drinks reception ideas below.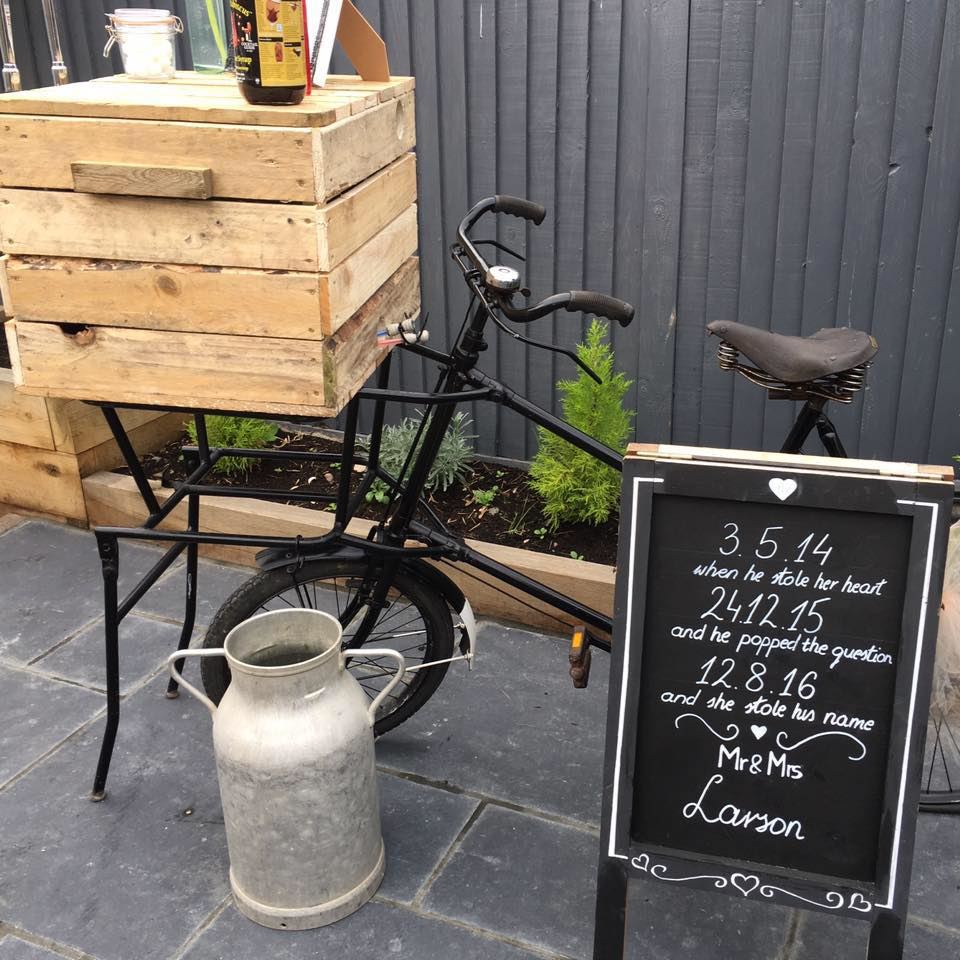 Hire a bar with a twist
There is a steady number of wedding suppliers providing drinks services that don't play by the rules. It could be a converted tank or a bicycle that serves prosecco. There are no hard and fast instructions here, the weirder and more wonderful the better. Choose a bar that works with your theme or is just so wacky that your guests will love it. Some suppliers will forego hire charges if you can guarantee a certain amount of drinks sold on the day, so find a deal that works for you. Serve with traditional bar snacks for an extra nod to the traditional British pub.
Pick a personalised cocktail
How better to celebrate your wedding day than creating a completely new cocktail named in your honour? It could be one that combines your favourite drinks or a cocktail each that reflects your personality. Be sure to add a mocktail to the menu for guests that don't drink alcohol and have the bar on notice ahead of time. Serve with canape's that compliment your freshly designed drink and remember to keep alcohol levels on the low side to ensure dinner goes smoothly. This is one of the most simple drinks reception ideas, but the most effective, as it truly personalises your day.
Have a punch reception
This idea is not only budget friendly, it is perfect for a vintage wedding as it harks back to a 1950's American prom. Try and get your hands on a vintage punch set to add in a sweet design factor. The other option with this idea is to Tiki things up, serving your punch in hollowed out coconuts and providing your guests with hula style flower garlands. You can even hire some hula dancers! It will certainly make your drinks reception memorable!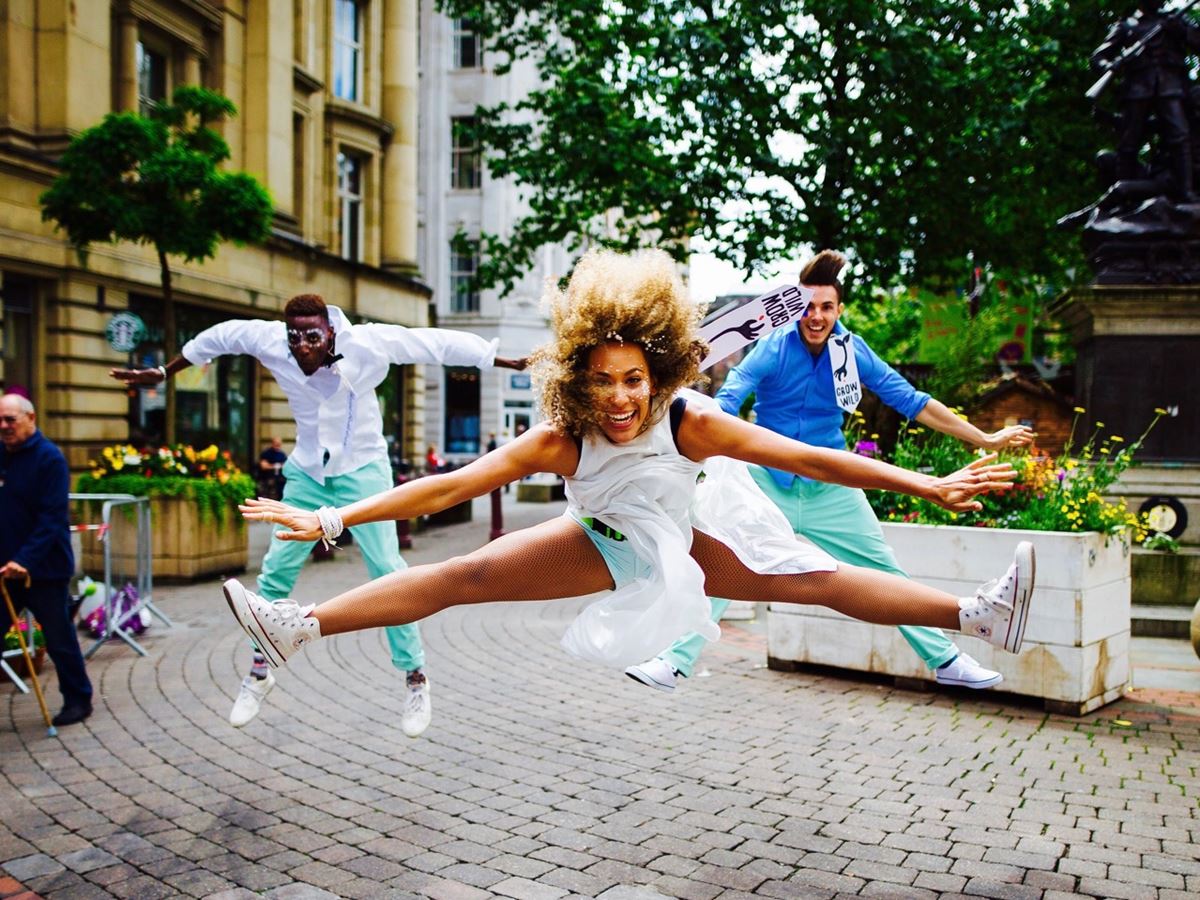 Provide pre-reception entertainment
It's not unusual now to have the entertainment begin before the doors open for the evening reception. Hire a singing waiter, circus performer or musician to add a little extra impact and get your guests in a party mood long before you strike up the band. You could even ask a celebrity look alike to come along and pose for photos. Keep your performance element a surprise and watch your friends and family light up when the show starts!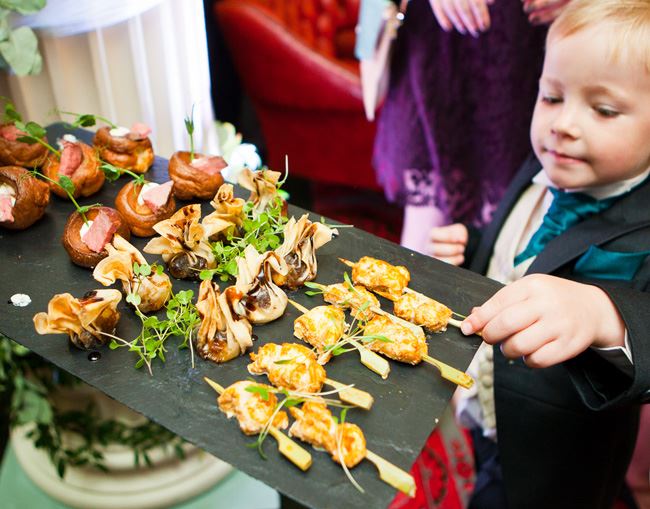 Serve amazing canapes
Don't stick to traditional canape ideas, make a catering choice which will wow your guests without leaving them too full. For a festival wedding, mini junk or street food snacks can create a talking point. If you have a more elegant do in mind, ask your caterer to create something unique and colourful that ties into your favourite things to eat as a couple. All should be no more than a mouthful and fuss free enough that your guests aren't wiping ketchup off their wedding outfits. FYI, A bowl of crisps and nuts just won't cut it.
Hire a jukebox
What better way to keep your guests entertained than letting them create their own soundtrack? Retro style jukeboxes are available to hire for events and provide a unique centrepiece to your drinks reception. Share tokens with your guests and ask them to pick one song that they love or one that reminds them of you as a couple. Go for a full diner theme and serve coke floats and French fries while you enjoy some classic tunes.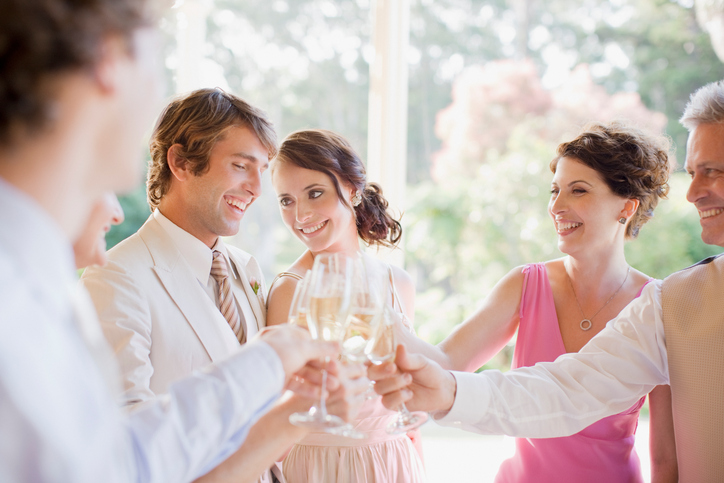 It's normal to worry that your guests will get bored or tired during your drinks reception. Honestly, everyone will be talking about the ceremony and catching up, time will fly.