You might be taking a Hot Rod from your ceremony to your reception, but have you given a thought to how your guests are getting to your venue? Here are some helpful ideas about how to get your wedding guests from A to B.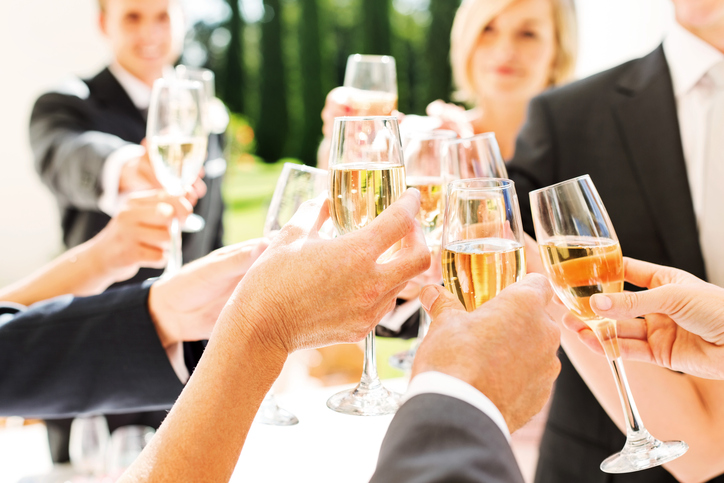 The dilemma
Say you're having a wedding ceremony in a nearby garden, then kicking on at your reception in a winery region over an hour drive away from home. How are your wedding guests going to get from A to B?
The options
Car pool
If you leave it up to them, your guests will drive themselves from the wedding ceremony to the reception. If you allow them to take this option, you have to be ready for certain guests abstaining from consuming alcohol, as they have volunteered to get everyone home safely afterwards. This may impact the general party buzz at your wedding, if most guests are refraining from really letting loose and having a great time. Also, if your guests decide to carpool with a designated driver, you must anticipate large groups of guests leaving at the same time – especially if the designated driver is a parent with a child at home, or someone with commitments early the next morning.
Additionally, if your guests are driving themselves to your ceremony AND reception, there might be a bit of fumbling around with car parking. For instance, your guests with cars will have to find and (possibly) pay to park their car, and this might see guests arrive late (because they've been searching for parking) and leave early to avoid receiving a parking fine.
And finally, if your guests have children that have been left at home with a babysitter, you have to be prepared for certain guests leaving your reception early in order to drive the hour home and take over from the babysitter at a respectable time. This 'respectable time' may be a lot earlier than you originally hoped they'd stay until.
Party bus
Hiring a party bus is a great way to get your guests to your guests from your ceremony to your reception in a timely and organised fashion. This is especially good for those party people willing to let a little loose on your big day, and being in an enclosed environment for the travel duration will allow your guests to mingle and get your party started – even if you're not with them!
Even those who are not drinking can benefit from a party bus or group transfer, as they can leave their car in one parking spot for the entire day/night (if the parking limitations allow it), and not worry about finding parking at the reception. Then, at the end of the night, the party bus can return your guests to an agreed upon location, which will also make taxi transfers home cheaper than they'd be from the winery region!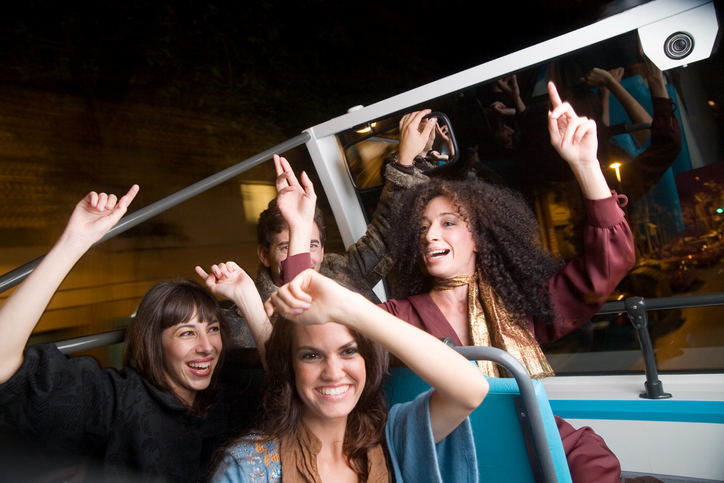 Arrange taxis
This option probably works best for end-of-the-night transfers home. Instead of allowing your guests to order and wait for taxis after your wedding, arrange a fleet of taxis to arrive at your reception venue as your wedding comes to an end. You don't necessarily have to pay for their travel home – just give them an easy transport option right in front of them, so none of your guests has to sit around waiting for a taxi to become available.