So you've just gotten engaged (woo, yippee!) and it's now the time to start thinking about what you want your wedding day to be. There are plenty of couples out there who would only want something new, modern and completely on-trend for their wedding day. This, of course, can be simply sublime. Modern weddings are fab.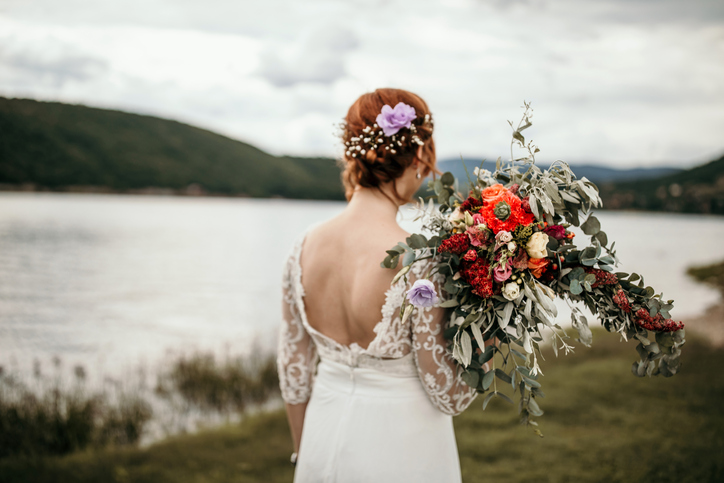 But there is an issue with them and it's that same issue you can notice when you look back at your mum's wedding dress and dad's from their wedding in the 80s: it looks dated. Of course those styles were in during that time. They looked modern and on-trend to their friends, but these days, they don't. And this can happen if you choose to have a modern wedding because fashion and trends change.
At Easy Weddings, we're a fan of every type of wedding, modern, vintage, novelty, destination – it's all great to us! However, we do have a bit of a soft spot for traditional weddings because of their timeless style that never dates. This is because you're making the decisions for your weddings based on who you are as people, rather than what happens to be in fashion at that particular time. It's about making your wedding authentically you! Being more considered and careful in your wedding decision making is a great way to ensure your wedding ends up being everything you want it to be. So, here are our top 6 reasons why going traditional for your wedding is a great idea.
The choices will be more personal and reflective of your love story together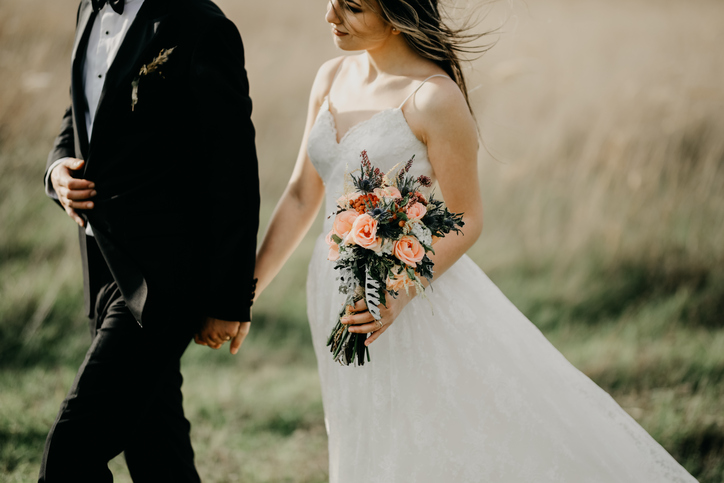 When it comes to choosing what you want for your wedding, lots of people will find it hard to distinguish their true wants from superficial ones. It's easy to get caught up in trends and an ideal that perhaps isn't completely you. If you decide to block that other stuff out and focus on what you truly want, then you'll will end up with a wedding that is truly reflective of your love story.
See, if you block out the noise and focus on yourselves, you'll be making decisions that are meaningful and considered. And that will be reflective of yourselves and your relationship. It's as simple as that! So style your hair in a way that makes you feel comfortable and beautiful. Wear a dress that defines who you are. And marry somewhere with things around that you love, like the beach, in a woodland or at a vineyard.
The music won't date, and you won't regret your choice.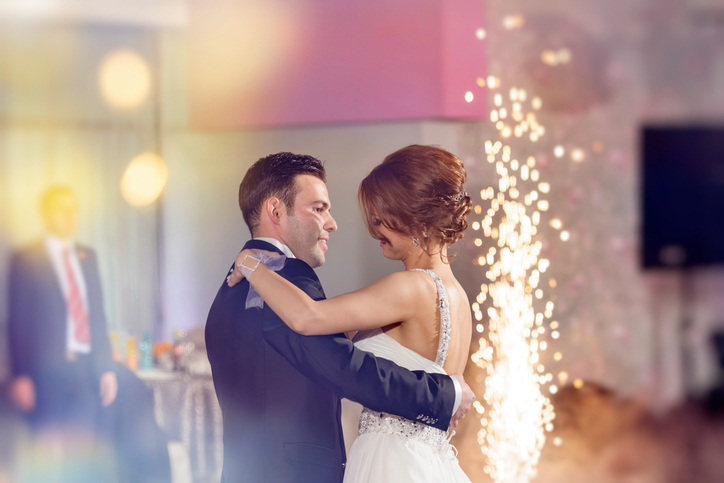 Okay, so we've all been to weddings where the first dance is to something in the charts at that point in time. And sometimes this is great, and other times, it isn't. For example, my cousin's wedding was around 6 years ago. At the time, Gangnam Style was hugely popular and she had it as one of her wedding dance songs. Everyone did the infamous dance and it is so beyond cringe worthy thinking back on it now!
Keep this stuff in mind. We all have our favourite tracks that we love right now, but perhaps think about some older songs that have held more meaning for you. Dig a little deeper and pick the song that you'll walk down the aisle to, or the one that you'll have your first dance to, from the collection of songs that you hold dear. It'll mean so much more and it won't date.
Your photos will be timeless, and you won't reflect just one era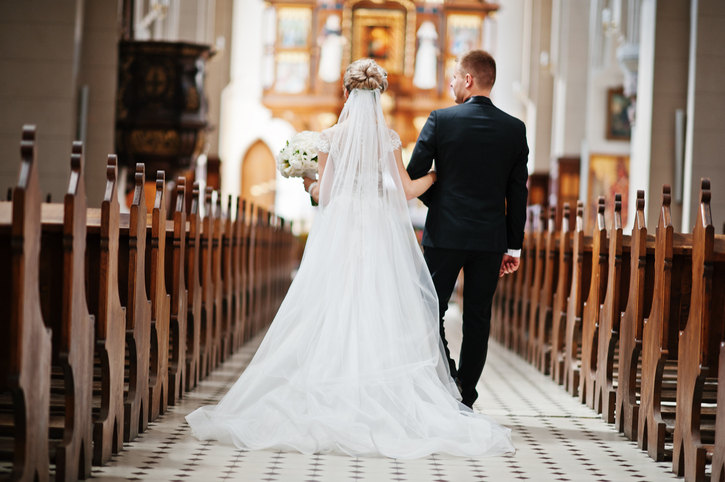 Like we said earlier, you have undoubtedly been embarrassed on your parents' behalf when you look at their wedding photos. The comeback that you will inevitably hear when you make a comment at how completely daggy they look is always 'it was the fashion at the time'. Which is exactly true, and exactly why you should go traditional.
Choosing a wedding photographer who captures your spirit and personalities as individuals and as a couple is essential to not having your photos date. You want to have wedding photos that you're proud to bring out, year after year. You don't want your children to be laughing at the wedding photography style or the way everyone was dressed at your wedding. So keep it traditional and you won't regret a single thing.
Guests of all ages will appreciate it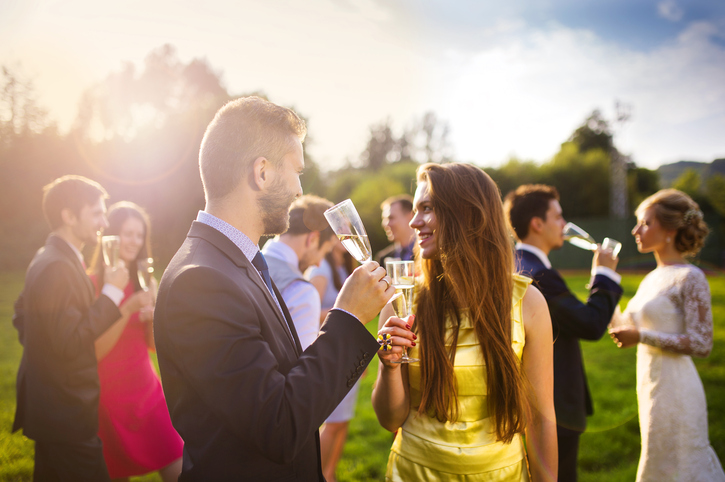 You're most certainly going to involve people of varying ages and if you went with a hyper modern theme, say a hipster theme, not everyone there is going to really get it. That doesn't mean that you shouldn't do something, it is your wedding after-all. But if you're undecided on your wedding theme, then a classic or traditional wedding could be exactly the right thing for you. It means you will love it (remember it'll be more you than anything else) and it'll be more inclusive for your guests too.
Weddings are celebration of you and everything you love, but it's also about sharing your love with everyone else that means something to you. So an inclusive style that is all about you, will mean that everyone will love it. Say for example you wanted a hyper cool, hipster wedding. Your venue might be cold in temperature, have limited seating and have literally no parking because it's down some alleyway. That isn't very guest-friendly and you will likely put some of your guests in a bad mood. And you have to ask yourselves, is that really you anyway? While lots of people are cool and hip, that hipster wedding theme is not about who the people really are. It's about looking a particular way. Looking cool or hip, and not necessarily choosing a theme that speaks to who those people are deep down.
If you're vegetarian or vegan, maybe don't just have food of that variety there if you know your grandparents will hate it. Don't make your guests stand for the ceremony if some may be elderly or have mobility issues. Be inclusive and do what feels right to you and everyone will have an amazing time.
Go digital free, and trust your photographer to get incredible shots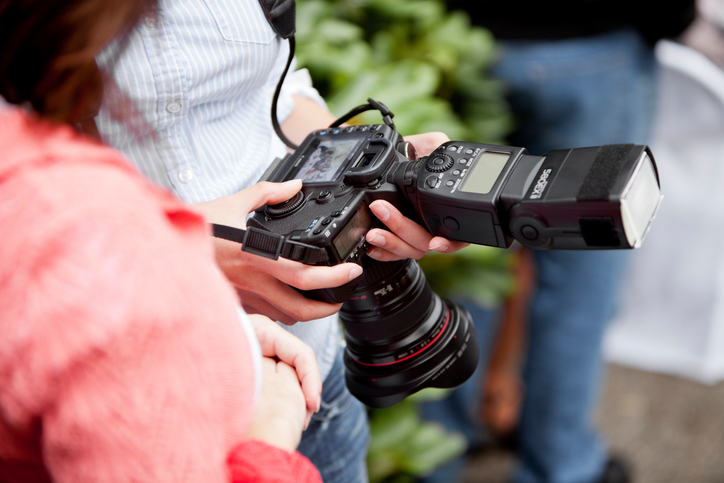 We've all been to a wedding in the past few years, where every guest has their smartphone out. They're snapping pictures of the bride and groom, recording videos and streaming live on their insta-stories. When you look around at your guests on your wedding day, do you really want to be looking at their phone screens? No you really don't. While some of this is fine, you do want your guests to be interactive with each other and enjoying the day, not just posting or checking in.
To minimise this, you can ask your guests to check in their phones so it'll be a digital free wedding. That way, the photographer that you spent months looking for, will be the one and only photographer for your big day. The great thing about this is that everyone will be more in the moment. If your photographer will be working in a candid photography style, then how are they going to get natural looking shots if everyone is looking at their phones all the time?
If you want your guests to be able to share in the photography joy without taking their own, then make sure you share the photos from the day with them when you get them from the photographer. You can share the originals with whoever you want for free so that the people who want them, can have a memento for your big day too.
If you can't bear the idea of not having a few selfies or pics of you out there before you get your photography back, then consider asking your guests to limit their phone time. It's your wedding, you can do whatever you want!
Some traditions have lasted the test of time for good reason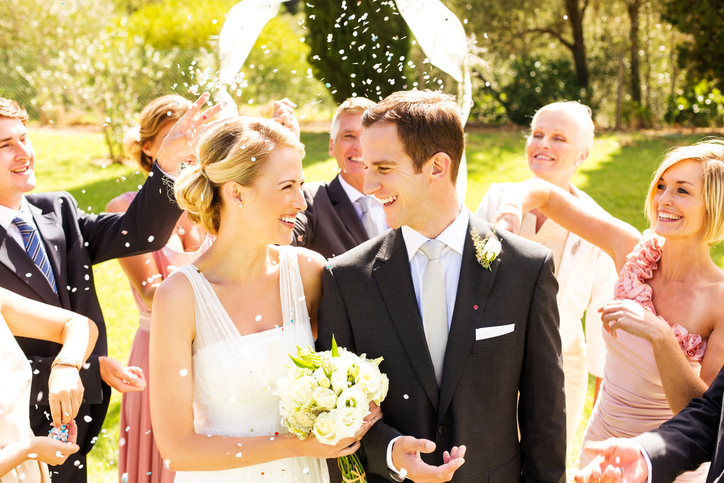 At a traditional or classic wedding, you would most definitely expect lots of traditions. There are many traditions that are incredibly old-fashioned, that have stood the test of time to be used in weddings to this day. Giving the bride away, wearing white for the bride, cutting the cake, throwing the bouquet and many more still make a appearances in weddings these days and we think that many of these traditions are lovely.
While you may look at a while wedding dress as dated and decided to opt for something coloured, you may still want to have your dad walk you down the aisle. The original connotations of one man gifting his daughter off to another will definitely not resonate, but the idea that it's a kind of thank you to your parents for seeing you through to this point, could definitely resonate.
Some things may be better left in the past such as the garter and bouquet toss, but that really is up to you!