This year we bid farewell to Pantone's 2014 colour of the year Radiant Orchid and bring in the New Year with the earthy wine red, Marsala. Are we likely to see robust red wedding dresses march down the isle this year? Anything's possible. There are 10 wedding trends however we're confident will influence planning and celebrations in 2015.
1. Boho chic
Get ready for off-the-shoulder, strapless, lashes of lace, bell sleeves and floral crown boho accessories. For the bold Bohemian not afraid of showing off her tumtum, we can also expect to see some cheeky-sweet two-piece gowns with crop top and skirt.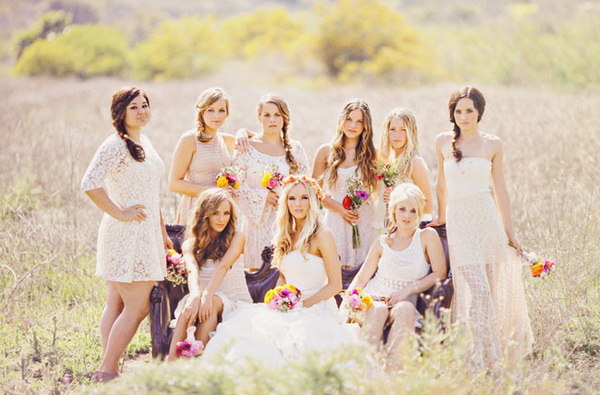 2. Royal affairs
While the Westminster Abbey venue  is out of the question, 2015 brings a rise in high teas and garden ceremonies for engagement and bridal parties, right through to the big day. English tea cakes and scones will be set against decorative backdrops of royal blues and reds, tiaras and trails will feature heavily, and pageboys and flowergirls will bump up the cute factor.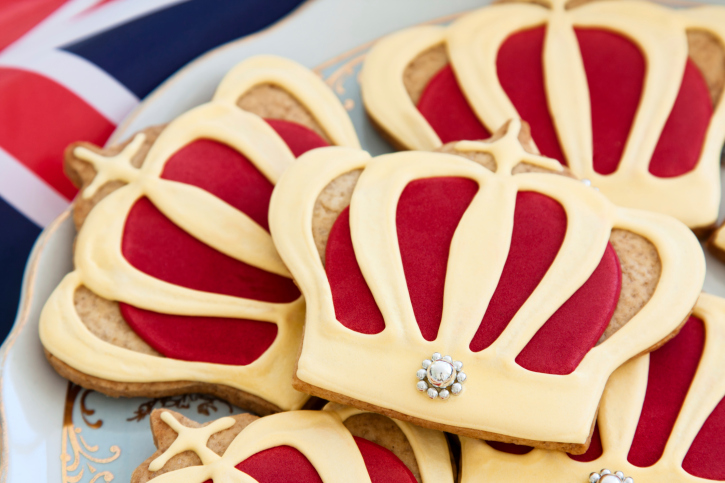 3. Green is the new black
Green wedding practices continue to be high priority for eco-conscious couples wanting to decrease their environmental impact. Adopting green principles can be as simple as purchasing a pre-loved wedding gown and using eco-friendly makeup, or as significant as booking a green wedding venue and sustainable honeymoon.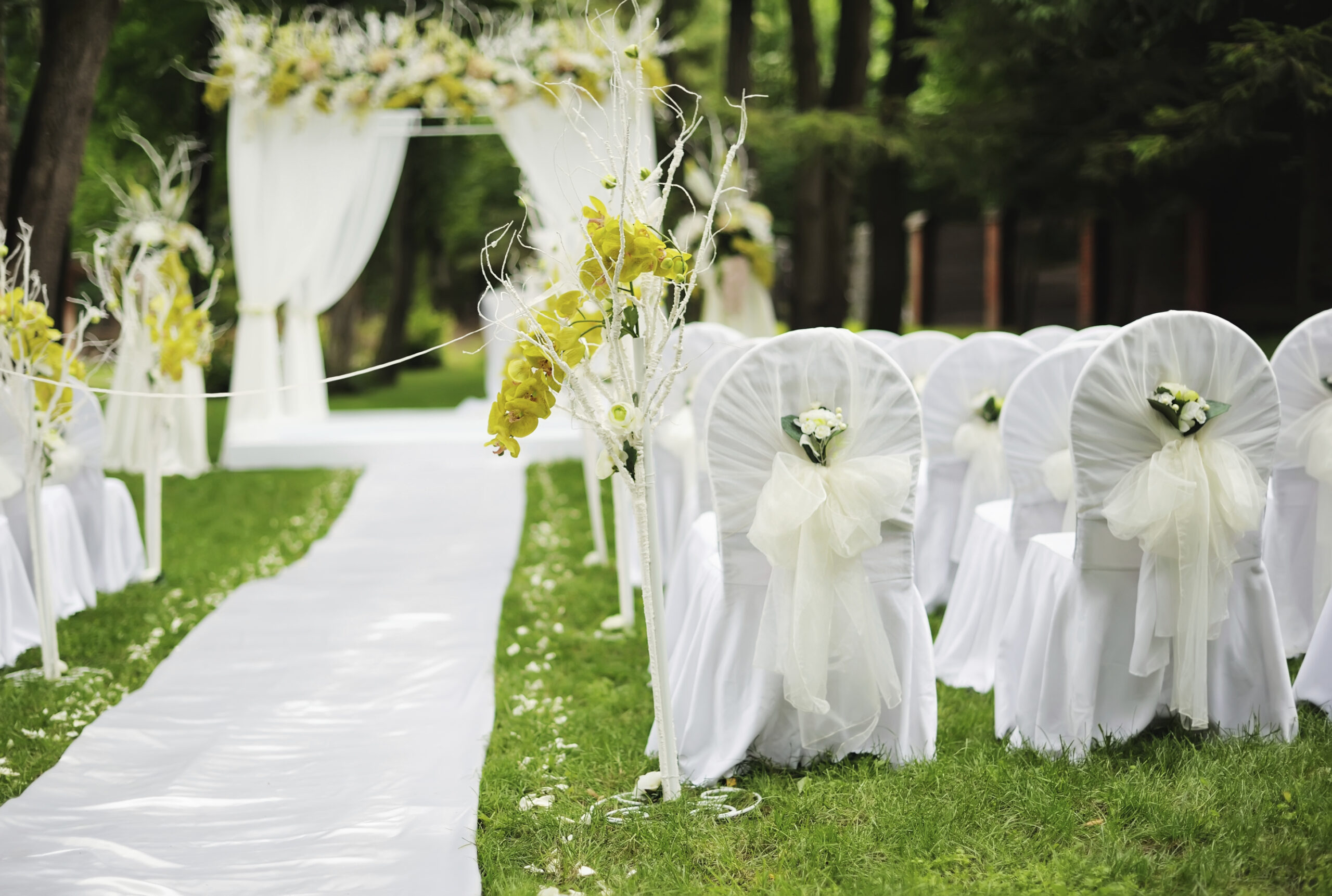 4. Bombonieres with flair
Forget sugared almonds. Kathryn Porritt, founder of online party supply store Pink Frosting, says we can expect Bomboniere trends for 2015 to include plenty of gold and gold sparkles, rustic and country themes, homemade novelties, living gifts, lollipops and nauticles.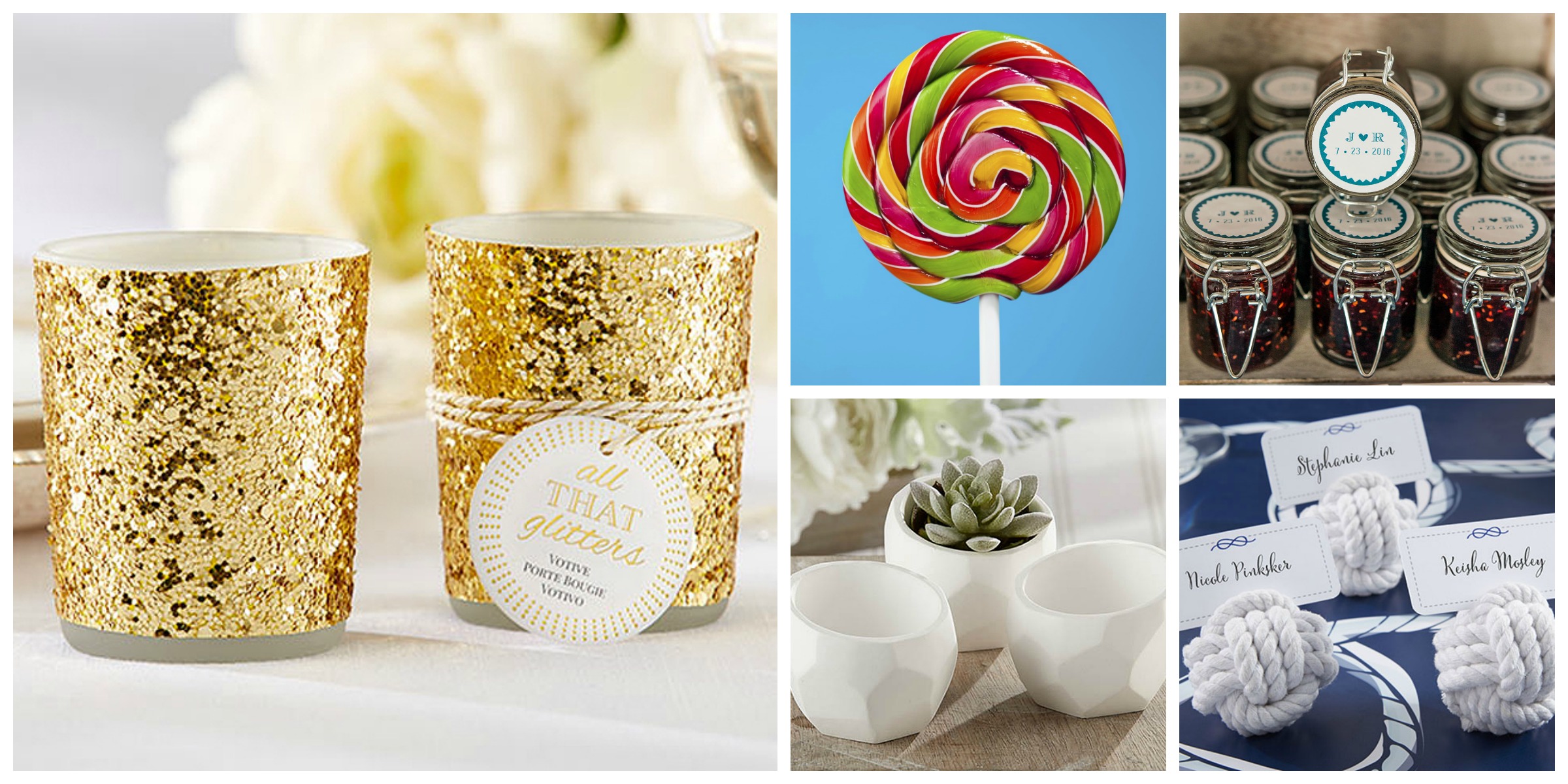 5. Next level engagement announcements
There will always be a place for the more traditional text-only engagement announcements, but this year we anticipate some increasingly creative, out-of-the-box, fun ways to announce your engagement, like this pop culture parody of Beyonce's 'Single Ladies – Put a Ring on It'.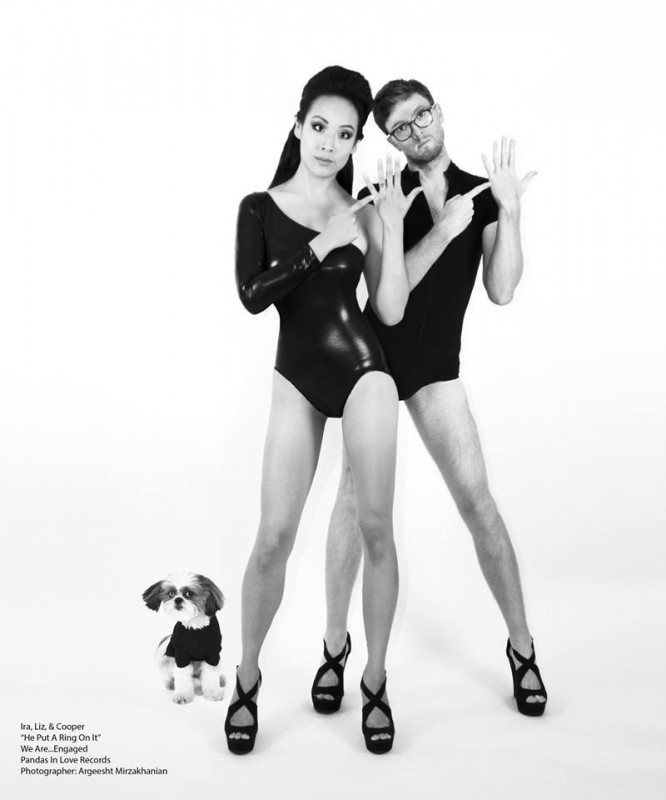 6. Colour blast
Hues of blue, gray, pink, yellow and even green will appear this year, with brides expressing their personality through coloured wedding dresses. Champagne, mint, lilac and blush pastels will feature prominently, but with Marsala the Pantone pick of the year, there's no telling what might turn up!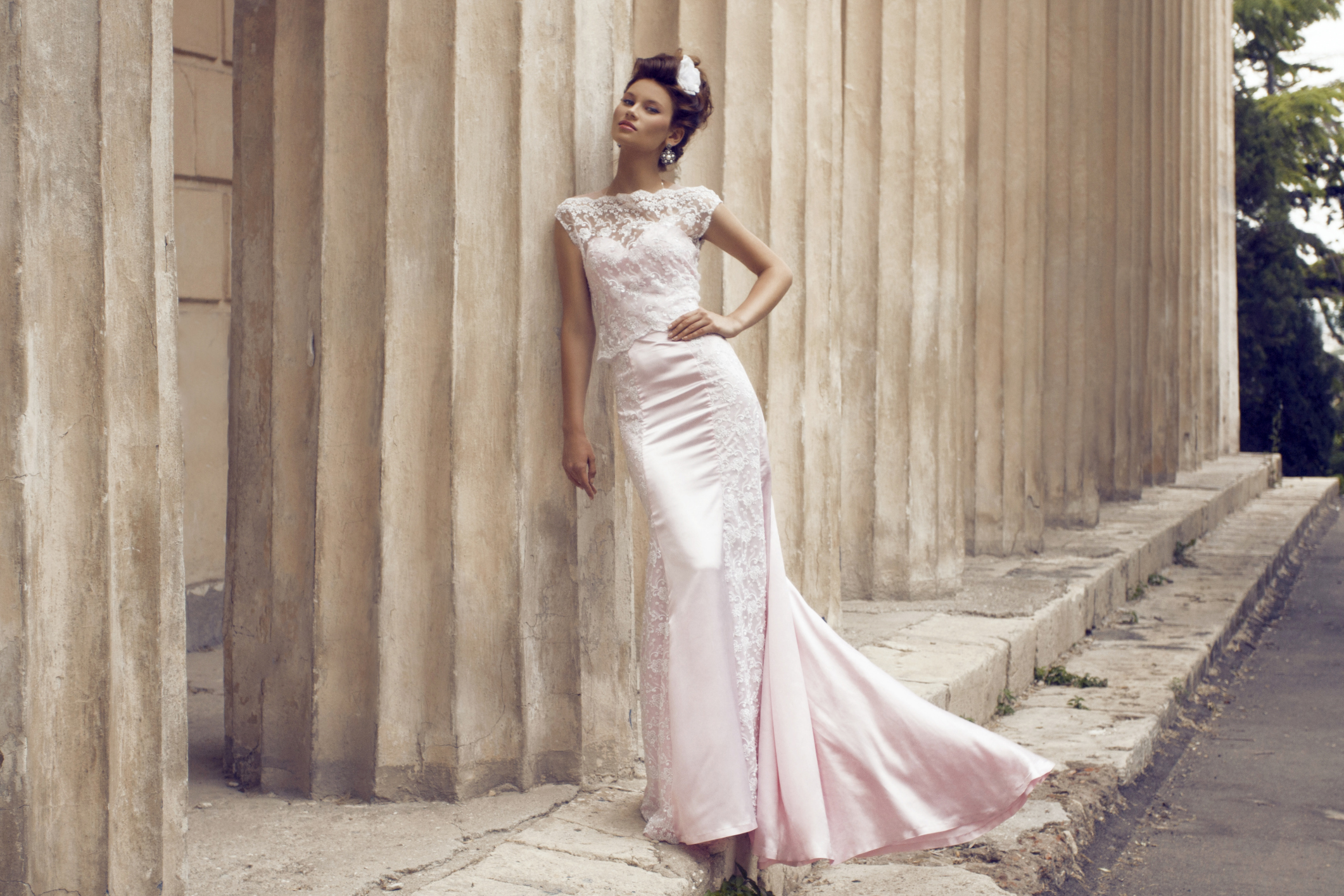 7. Food stations
Affordable and fun, food trucks and DIY food stations will appear more frequently as alternatives to formal sit down meals, either as the primary source of food, or introduced as a surprise midnight snack to keep guests dancing into the evening. Buffet style stations ensure guests don't go hungry waiting for O'dourves to lap the room and they allow guests to decide what and how much they'd like to eat. 

8. Engagement rings
Diamond clusters and eternity bands are set to send tills flying at jewellery stores this year. For a ring to rival a celebrity engagement, clusters let everyone in a 500m radius know you said 'yes'. Eternity bands with diamonds running the circumference will be a favourite for the more conservative types not keen on a flashy centrepiece.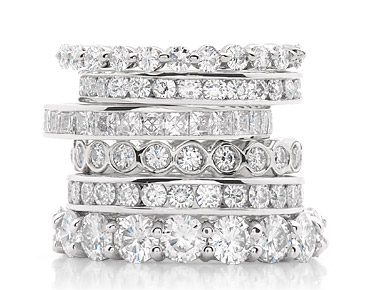 Source: Moissanite & Diamond Inc.
9. Undressed desserts
The humble naked cake trend gained momentum in 2014 and this year we can expect to see more of the stripped bare, frostless desserts. Tiered or single-layered, naked cakes may also incorporate gold glitter trends with the addition of sugarpaste flowers and gold cake decorations.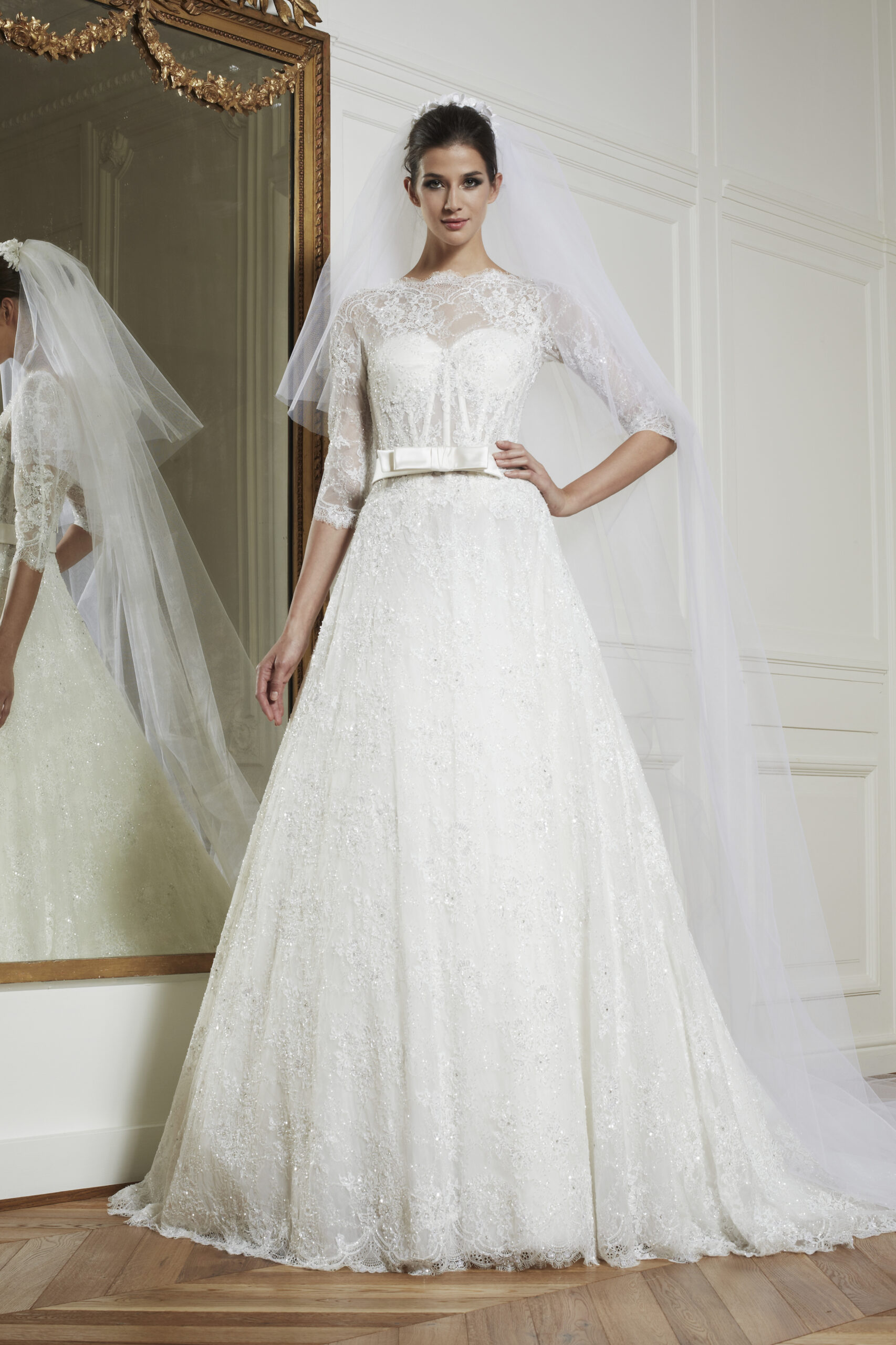 10. Origami hair accessories
Intricate, handmade and highly customisable origami hair accessories will make their way into bridal updos this year. Attempt your own paper creation or check out the ready-to-wear range available on Etsy.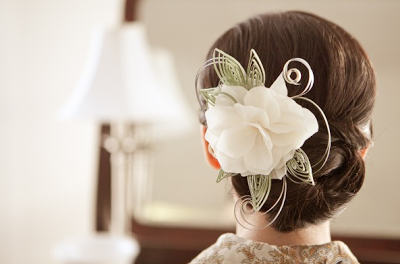 Are there any whacky or wonderful trends you think will take the bridal world by storm in 2015? Let us know in the comments below!