As a bride your hair will be your crowning glory and, although it may be hidden under the veil for the ceremony itself, it will feature in most of your wedding photos. Here are some tips on working with your wedding hair stylist to achieve the perfect look.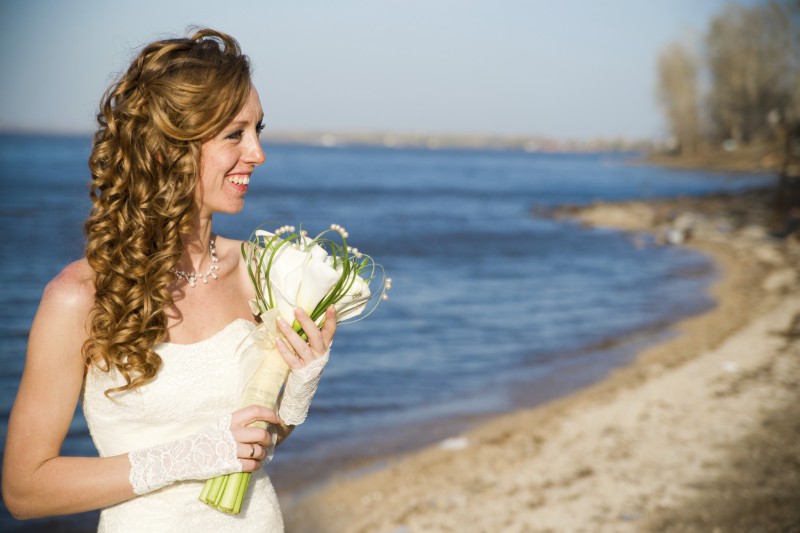 Finding a wedding hair stylist
The ideal wedding hair stylist will always be looking to complement the overall style and tone of your big day. Avoid those who fail to ask questions about your wedding style and those who don't seem interested as they won't be willing to put any effort into achieve your ideal look. It is important for your hairstylist to inquire into the shape and neckline of your wedding dress as well as its colour, should you be interested in dying your hair, and the overall colour scheme of your big day.
Your stylist will also be concerned with the shape of your face, and will offer styles that will best suit it. To give a few examples, brides with round faces will often opt for a top knot to give them height, while heart shapes will choose a style that gives the illusion of width around the jaw. Brides with longer faces will need added width across the whole face.
If you are not satisfied with your stylist after your trial run, be bold and make a change. There is no excuse for you not feeling a million dollars on your special day.
Wedding hair stylist timeline
Be on the lookout for a suitable wedding hair stylist around three to four months before the wedding. Your trial run should be pencilled in for two months before the ceremony, with you taking along your veil or tiara should you be wearing one.
Big changes (a perm or colour change for example) should be made at least two weeks to a month before the ceremony date, allowing for the style to soften and look more natural. This will also give you time to further amend anything you don't particularly like.
Make sure you book for your bridesmaids in as well as your mother and the mother of the groom to have their hair done on the wedding day. Give yourselves plenty of time and have your hair done before your makeup and before you get into the dress.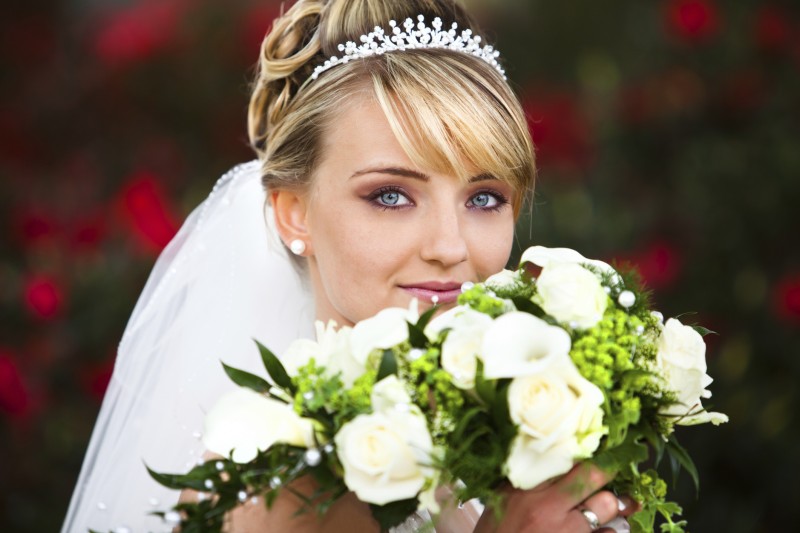 Wedding hair stylist top tips
Begin growing your hair as soon as possible if you want long hair for your wedding. By doing so you avoid sacrificing the style and condition of your locks. Alternatively, hair pieces and temporary extensions save time and hassle and may be able to pull off a style better than your real hair.
Take a photograph of you in your dress when you have a fitting and bring it to your first appointment with your hair stylist. There is no doubt that this is the easiest way for them to recommend a style that works well with your gown.
Make big changes well in advance of the day. Dying your hair can be a wonderful deviation from your day-to-day look but remember that you can also indulge in a temporary or semi-permanent dye should you not want to commit to the colour for too long.
Choose a style that complements the style of your big day. Consider flowing curls for an outdoor reception or an elegant up do for a formal evening reception.
Use Easy Weddings to connect with your dream wedding suppliers.
Browse the directory and start planning today!