For many couples the allure of a tropical wedding destination is so appealing that they decide to pack their bags and tie the knot on a sandy beach instead of at their local parish church. Here are three reasons to get married abroad.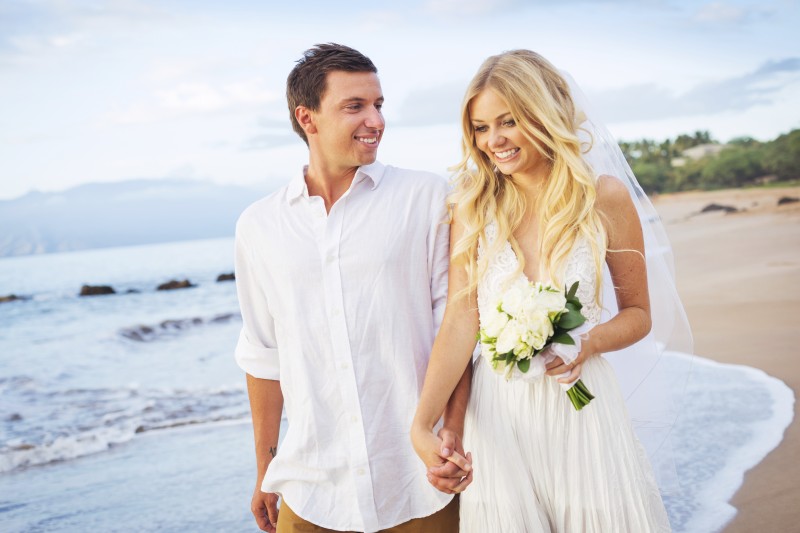 Create a unique event
All weddings are special, but a wedding abroad can be a totally unique experience. You can include local customs, foods, and music from the area into the wedding ceremony and reception to make your wedding slightly different from the rest. You can extend your wedding over several days, organising various activities such as beach barbeques, spa days, diving trips and rounds of golf. Perhaps you could combine the wedding with a family reunion – it's the perfect excuse for a well-deserved holiday for your guests.
Reduce your stress levels
Relaxing on a gorgeous sandy beach is a guaranteed way to beat stress, but destination weddings minimize the pressure of wedding planning in other ways as well. If you get married abroad you won't need to argue about whether to hold the wedding in the bride's hometown or the groom's; both families will have to make the journey to your chosen destination and will be on neutral territory.
In addition there is usually a dedicated wedding co-ordinator on site who can take care of everything instead of you and answer any questions you might have. Finally wedding packages are usually all inclusive so you don't have to hunt around for various suppliers for every aspect of your wedding.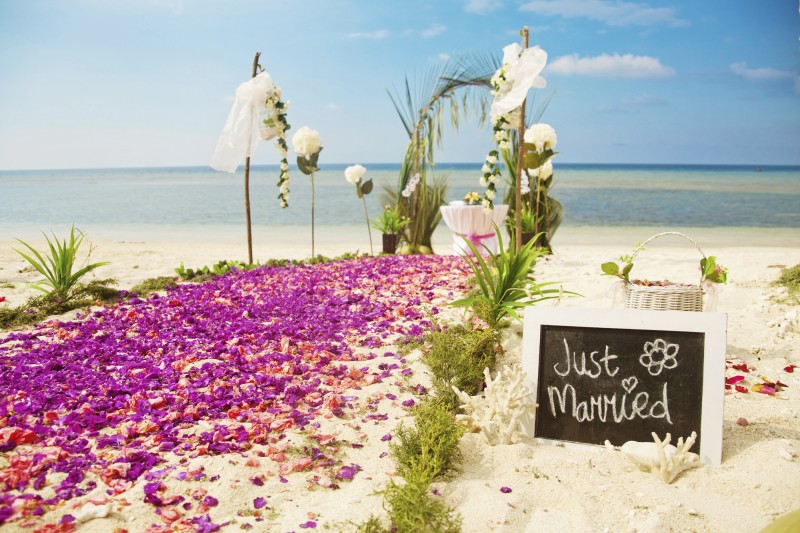 Keeping costs down
If you get married abroad, the price of food and accommodation could well be lower, and you won't have the added expense of a separate honeymoon. Usually you will have a smaller amount of guests to pay for, so the overall cost will be less even if the cost per head is higher, and many destination wedding resorts provide all inclusive packages that work out to be extremely good value. At first glance a destination wedding may seem like an expensive option, but actually it often works out a lot cheaper than a local venue.
Making it personal
Because there will be fewer guests at a destination wedding you will have more time to talk to each of them, and because they will need to stay for at least a couple of days, you will have plenty of opportunity to relax together and catch up. Every married couple knows the agony of drawing up a wedding guest list. All too often the list spirals out of control, including people you feel you should invite but hardly know. Should they invite second cousins or only first, should they invite work colleagues to the full day or just the evening?
With a destination wedding you can be sure that the only people who make it are the ones that truly want to be by your side when you tie the knot. They will be your closest friends and family, and the people that you really want to spend time with. Many couples that are getting married for a second time want to keep the wedding small and simple, so a destination wedding may be the perfect answer.
Use Easy Weddings to connect with your dream wedding suppliers.
Browse the directory and start planning today!