Amy Young has helped plan weddings any time from sun up to sundown; from breakfast celebrations to high-spirited evening extravaganzas but it's the humble lunchtime wedding that's making a comeback.
"While many couples still prefer a classic evening timetable, we're finding a growing demand for daytime celebrations," says Amy, the wedding planner at City Beach Function Centre, which is nestled by the ocean in Wollongong.
And the benefits on offer are myriad.
For starters, it's often easier to lock in your preferred date and suppliers, especially during peak season when demand is high.
Just as importantly, there are, generally, cost savings to be had, possibly enough to fund a honeymoon or help with a mortgage.
"Couples who do choose to host a lunchtime reception can save a substantial amount of money," says Amy. "However, it's important to note they don't lose anything by way of sophistication or enjoyment."
At most venues, they still get to choose from the same menu and at City Beach, they still receive generous inclusions such as $150 towards a wedding cake. They're still able to make use of a venue's standard decorating options, the same wait staff and the same venue facilities but, because your wedding is in the daytime rather than evenings, which are usually booked solid, you can get the same service – for less!
The key focus, then, is making full use of advantages such as the gorgeous location.
"With a beachside venue, you have a beautiful outlook over the ocean, and with a lunchtime reception the stunning water views are something guests can enjoy the entire time," says Amy, who has two rooms with private balconies looking out over the Pacific – the Ocean Room, which can cater for 80-110 guests and the Pearl Room, which can host from 130-300.
It also means guests can explore, as well as admire, their surrounds.
"What a lot of people do here is have their ceremony at the nearby lighthouse, and then they just walk down here for the reception," says Amy, who notes plentiful nearby parking is free and untimed.
By doing it this way they have the time and the freedom to go for a wander along the beach or just take five minutes to breath in the salt air.
It also allows couples to play around with their timetable, since they're not rushing to fit everything in before the sun sinks under the horizon.
"We had a lunchtime wedding last year where the couple didn't want to have their ceremony really early in the morning, so they tweaked the order in which they did things," says Amy, who notes City Beach also offers discounts for Sunday and winter weddings. "They scheduled the ceremony for right before the reception and then had all of their photographs taken afterwards.
"The beauty of this was they still had plenty of daylight to play with for their photo shoot, while the guests really appreciated not having that traditional gap in proceedings."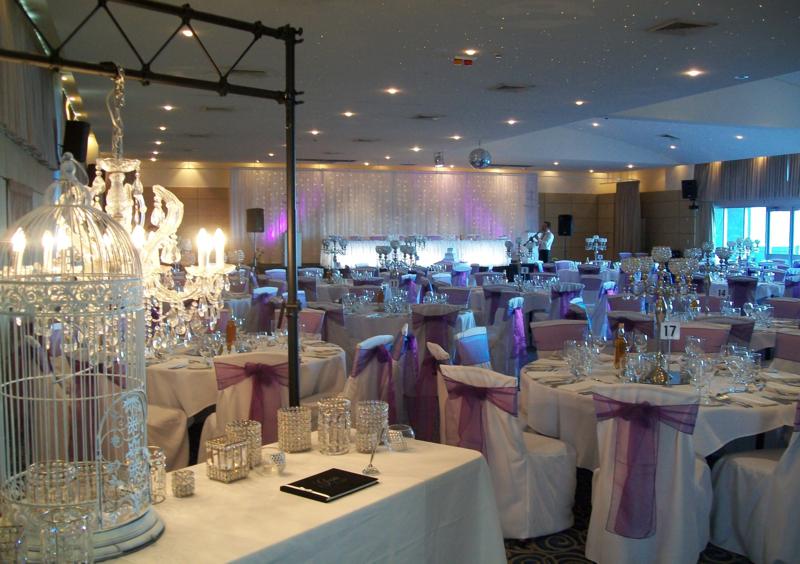 Lunchtime receptions are also extremely family friendly, as they can save parents having to find babysitters for a night, can allow children to come along at a time of day when they are alert and happy, and can also allow a group of littlies to be entertained by a hired babysitter either indoors or out.
Timetable tweaking further allows the wedding to be fashioned as a celebration in three parts – the usual getting ready, the festivities, and then the late afternoon and evening to play with in bespoke fashion.
Some people use this time to have dinner just as newlyweds, to encourage their guests to play tourist – especially for a destination wedding – or to stage an after-party with family and friends.
Amy explains it can also have more practical advantages.
"If guests have travelled to be part of the celebration, it allows them to head for home without needing to take the next day off work," she says.
"It also means the couple themselves can go to Sydney that day and then be ready to get on a plane to head off to their honeymoon location."
But first, of course, there's celebrations to enjoy.
Amy says a lunchtime gathering can still incorporate all of the elements that make a nighttime reception so enjoyable.
You can still have the wedding party's grand entrance, the speeches, the toasts, the cake cutting and the bouquet throw. And there's definitely still dancing – perhaps just with a little less inspiration by way of champagne.
Food wise, there's also the chance to create a culinary journey that truly reflects your tastes, interests and relationship, from beautiful light dishes and special children's meals to courses that are the very definition of comfort food.
Again, the location – as well as seasonality, availability and locality – can come into play.
"With a celebration by the water, a lot of people will look to incorporate seafood into their menu," says Amy.
This could be anything from an entrée of sautéed prawn and chorizo caponata with a herb salad, ligurian olives and saffron rouille, to a shared platter of oysters or a main meal of blue eye cod fillet on champ potato with crispy pancetta, spinach and verdelho glaze.
As for dessert, well there's no time of day that people could turn down such delicacies as a chocolate and macadamia nut pudding with hot chocolate sauce and chantilly cream, or a Frangelico pannacotta with balsamic strawberries and shortbread.
Again, it's about putting your stamp on festivities which, when it boils down to it, is at the very heart of a daytime celebration.
"One of the things I love most about a lunchtime reception is that it's an opportunity to do something different to the crowd," Amy says.
"It's about making your wedding just that little bit unique without taking anything away from the enjoyment of the big day."
FIVE GREAT IDEAS FOR LUNCHTIME RECEPTIONS
Draw inspiration for your beverage menu from beautiful sunshine, for example by including a refreshing punch such as Pimms.
Provide some weather friendly elements such as parasols and water bottles for guests who are keen to explore the venue's beautiful natural surroundings.
Because they'll be awake and active, have your DJ or band play a special children's song to encourage littlies on to the dance floor.
Consider having some outside games. The beach, for example, might lend itself perfectly to a relaxed game of beach cricket.
Name an official 'after-party' venue so guests know where they can congregate if the fun is set to continue after the reception.
DID YOU KNOW?
Kate Middleton and Prince William held a lunchtime reception at Buckingham Palace after their wedding, followed by a more intimate (well, for royalty, since there were still 300 guests) after-party in the evening.