If you are a bride to be looking for ideas on wedding hairstyles there is plenty of inspiration to get you started. Check out our list the latest trends in bridal hairstyles, from elegantly structured styles to more romantic loose hair dos.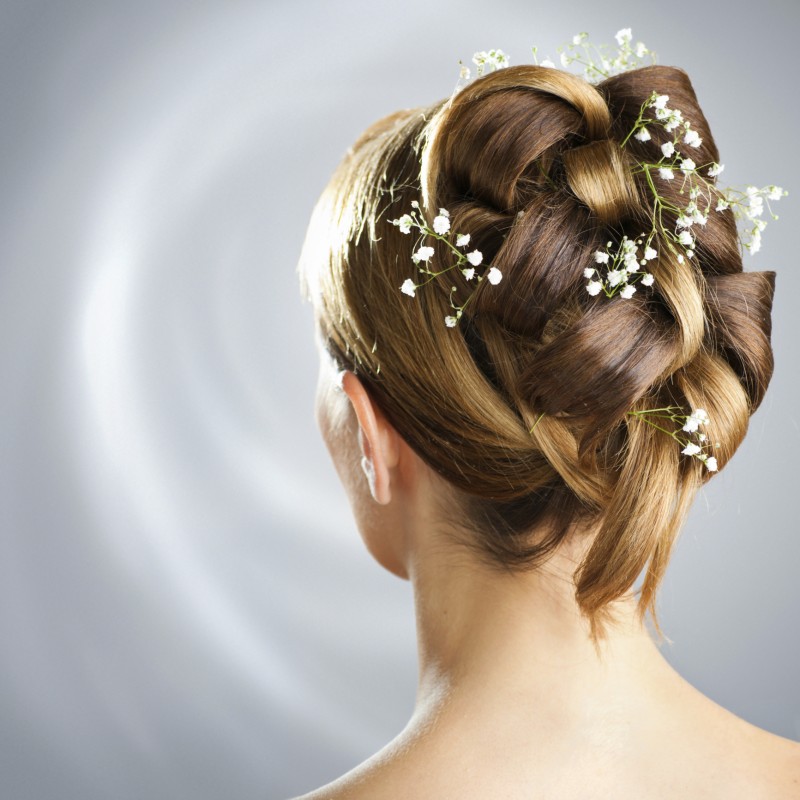 A tousled up do
For informal outdoor receptions the soft whimsical look of a tousled up do is hard to beat. Sparkly hair clips or miniature flowers can be inserted into the up do to introduce texture. This feminine style works particularly well with highlighted hair, and with curling tendrils loosely framing the face.
Loose waves
Loose bridal hair is increasingly seen at more formal weddings, and the current fashion is to have a side parting and large smooth waves. The hair can be kept back with an elegant clip on the opposite side from the parting, placed near to the ear.
Hair bands
Hair bands are a big hit for brides everywhere as they're not as formal as wedding tiara and are far more comfortable.  Whether you go for the cute innocence of an ivory Alice band, or the cheekiness of a side band with a silk corsage, hair bands suit most face shapes and hairstyles.
Braids or plaits
Plaits and braids are an easy way to update or personalise any bridal hairstyle, and they are a key trend on wedding catwalks. French plaits are always a good way to tame fly away hair, and they look particularly attractive with silk flowers woven into them. Loose hair with a French plait across the top of the head, falling into a braid on one side is a gorgeous style for an informal garden wedding. Try creating a few tight braids to add a bit of drama to loose hair, or plaiting long hair to wrap around a low bun.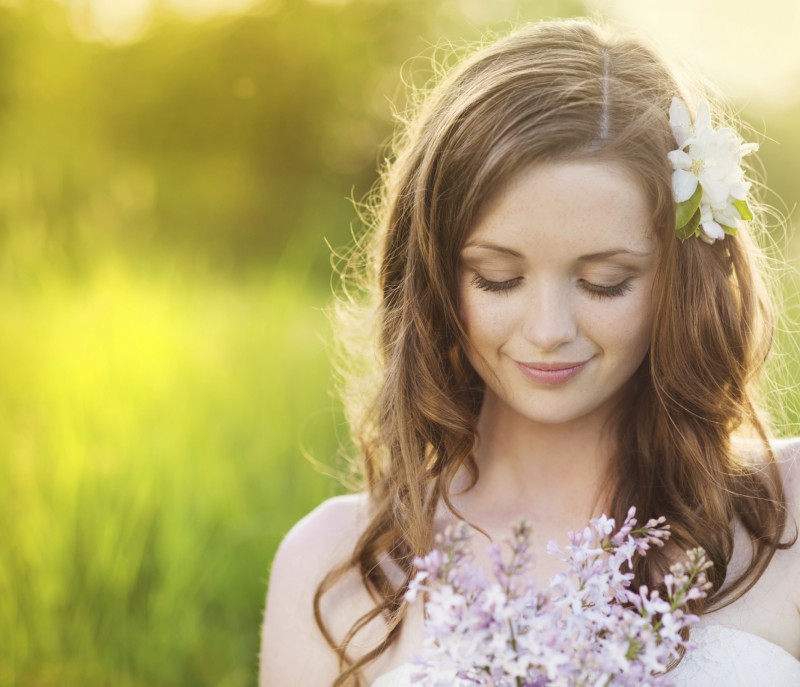 The classic ponytail
The humble ponytail is an effortless and casual alternative to more intricate up dos, and if your hair isn't long or thick enough to create a full ponytail, you could use a hair piece. Add character to a ponytail by creating volume at the crown or curling the loose hair that cascades down the back.
The versatile bun
A bun is an ideal bridal hairstyle as it is stylish without detracting from the dress. A low bun is an understated look, while a sleek high bun is a more elegant option that will emphasise your neck and cheekbones. A bun is a practical choice as it will stay in place all day. A fake bun can be pinned in place for the hair to be wrapped around if you'd like to create the look of a very full bun.
Two hairstyles
Many brides relish the opportunity to have two distinct looks and being able to change your hairstyles during the day, between the ceremony and reception, is increasing in popularity. Try pinning loose curls into an up do with a tiara and veil for the ceremony, and later shaking the curls loose and putting on an Alice band for a laid back reception look.
Use Easy Weddings to connect with your dream wedding suppliers.
Browse the directory and start planning today!