If you have hired a venue that does not supply an onsite catering service, then you will have to look for a wedding caterer yourself. You will certainly have some of your own ideas about the type of dishes that you would like to have and the quality of the food but here are ten things that you should keep in mind when deciding on a caterer: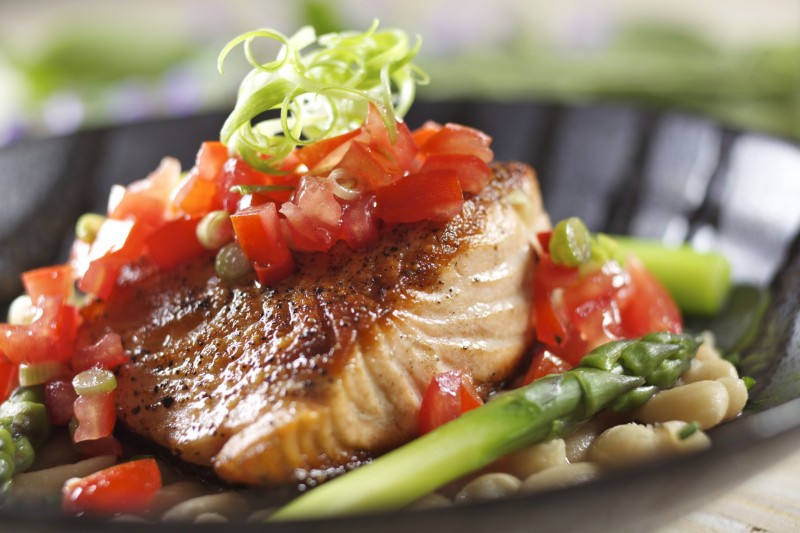 Check out their signature dish
Top class caterers usually specialise in a certain type of cuisine, so if you want a delicious wedding breakfast, look for a caterer with a signature dish that goes with the style or theme of your wedding. You can always go for something different that doesn't fit the model of standard wedding fare.
Schedule a tasting
Quality caterers should be willing to schedule a menu tasting before you sign the contract, or well in before the wedding. The dishes provided at a tasting will be the caterer's best work, so if you're not convinced about those you will need to find someone else. Try and avoid caterers that don't offer this service.
Ask for references
Follow up your caterer's references and speak to the couples if possible. Ask direct questions such as the number of guests they had, whether the waiting staff were well dressed and courteous, whether the food was served and presented appetisingly, whether it was hot and flavoursome when it arrived.
Get all the facts
An assured wedding caterer will be able to give you all the information you need at your initial meeting. By the end of the meeting you should be aware of the approximate cost per guest (and whether that is a flat fee or dependent on menu items), what is encompassed in the price, and what additional services the caterer can offer.
Involve them in the wedding
Find out how much you caterer will be involved in the wedding. Some caterers just supply the food while others offer a wider service to make sure your day runs smoothly. Check whether they can get guests seated for dinner on time, decorate the tables, or announce the cutting of the cake.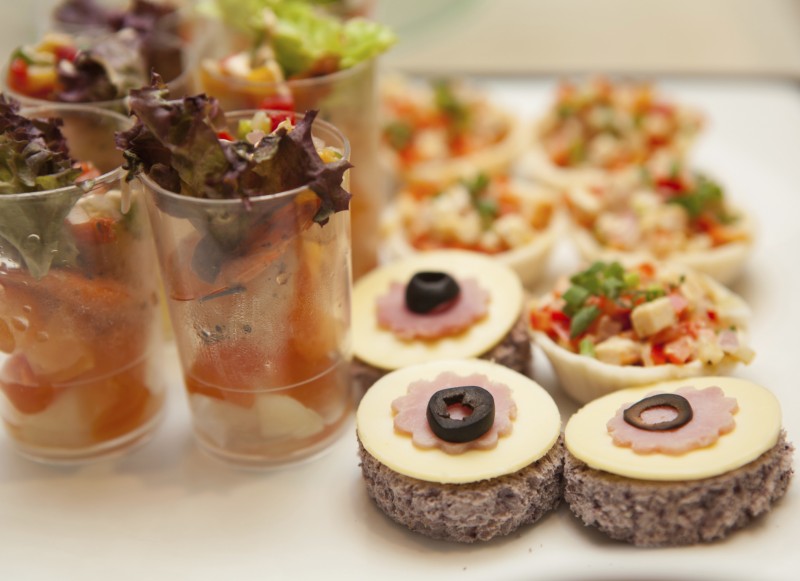 Look for creativity
Creativity is the hallmark of a good wedding caterer, so look for one that can suggest alternatives and unique dishes in line with your budget and wedding theme. Maybe a lavish signature dish that you absolutely love could be revised using less expensive ingredients?
Ask about the cake
Choose a caterer that can also supply your wedding cake, or that doesn't mind you using an alternative wedding cake supplier if you have already found one. Ask if the caterer will charge you an extra fee for cutting and serving the cake.
Be clear about your values
Look for a wedding caterer that understands your values when it comes to food. More and more caters are adopting free range, organic, locally produced, seasonal, or fair trade products, so it should be easy to find someone if you specifically want any of these.
Check out wedding hire
Wedding caterers can often hire wedding items on your behalf at a discounted price, or they may even have the equipment themselves. See if they can supply the tables and chairs, linen, cutlery, crockery, a cake stand and the catering equipment.
Dietary requirements
If you have very specific requirements, your caterer should be able to fulfil these. You may need to cater for different religions, guests with allergies, vegetarians, or children, or you might just want a particular family dish cooked. Your wedding caterer should be open to all of these.
Use Easy Weddings to connect with your dream wedding suppliers.
Browse the directory and start planning today!