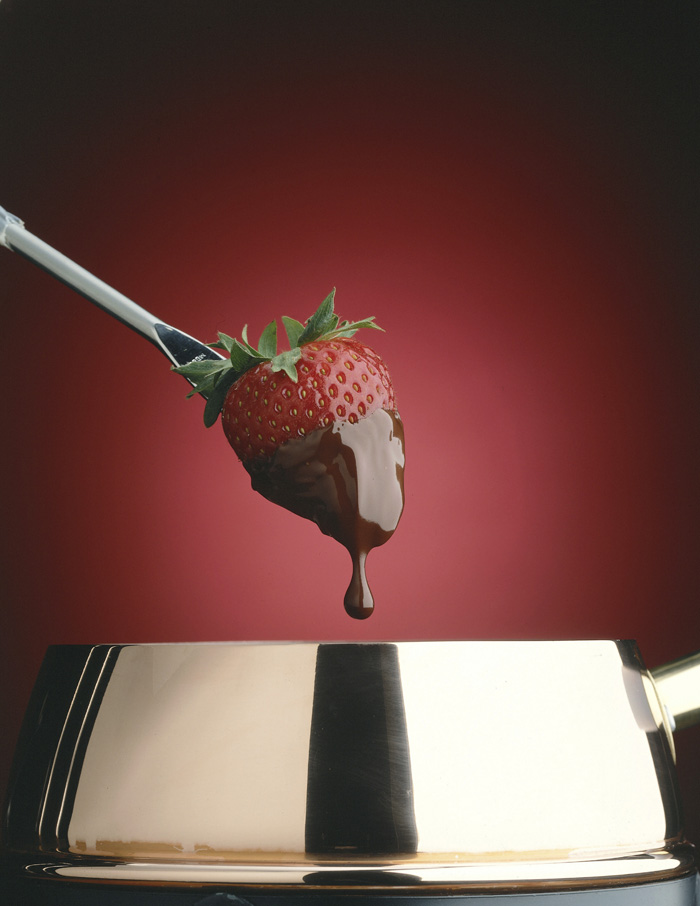 David Antonacci got into weddings through the business end of a chainsaw. But it's a way more delicate story than it sounds.
The talented artisan and wife Sloane are the founders of Angel Chocolate Falls, which services south-east Queensland centres ranging from the Gold to the Sunshine coasts and out to Toowoomba.
But long before he ever considered chocolate there were ice sculptures, lovingly brought to life with said chainsaws, and chisels.
"I've made everything from kissing swans and horse's heads to giant martini glasses and even the Eiffel Tower," says David, who reveals the ice takes up to three days to make while the sculptures need no more than an hour.
His most popular requests include full ice bars and also bocca luges, which are an ice slide down which partygoers can pour shots. The aim, of course, is to stop guests in their tracks.
"Weddings always want a wow factor, but today it's so hard to create one as everyone's pretty much done everything," says David. "It's hard to impress people." That's why you've got to be creative.
And this is why, when he decided to up the wow factor with chocolate fountains, he went for the double version, which allow for two flavours, cater for up to 200 people and are pretty rare in Australia.
"It's all about taking things to a new level," says David, whose fountains use special couverture chocolate. "You use lighting, you use presentation and you use colour to create something people will find mesmerising."
It's about establishing a canvas from which to create a personalised installation that will leave the mouth watering. With this in mind, David shared some unique and inspiring ideas for chocolate fountains.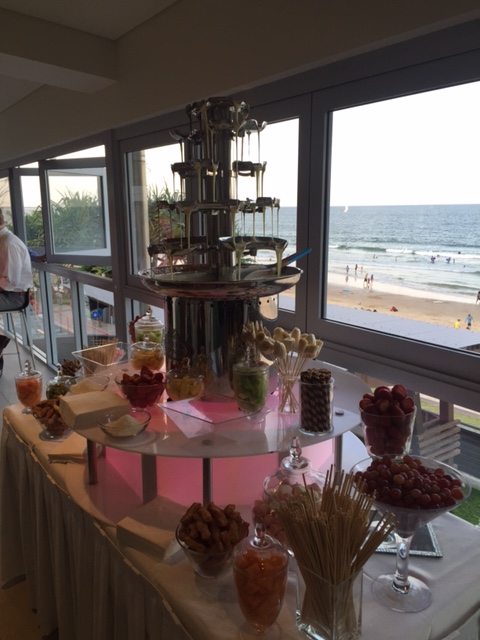 Colour your world

If you've adopted a certain colour scheme for your big day, take the opportunity to continue it with your chocolate fountain.
"People don't always realise it, but many types of chocolate can actually be coloured," says David, who adds to the atmosphere with a lightbox offering 16 colours, ranging from aqua to hot pink.
Available chocolate shades range from blue, black and green to yellow, pink and orange, which look stunning as they cascade style down the tiers.
A colour theme also works well for a wider candy buffet, where a focus on exclusively red goodies could encompass not only the chocolate fountain as the centrepiece, but also such
goodies as Jaffas, red vines and chunks of red velvet cake.

Just my type

Still on the idea of a cohesive approach, colour could easily give way to type. For example, instead of offering a wide variety of dipping delicacies, you could focus on just one type, say cookies, with 10 different types on offer, ranging from choc chip and choc mint to Anzac.
This would also work for a theme of marshmallows, berries or even nuts, again just focusing on providing variety through different flavours or colours.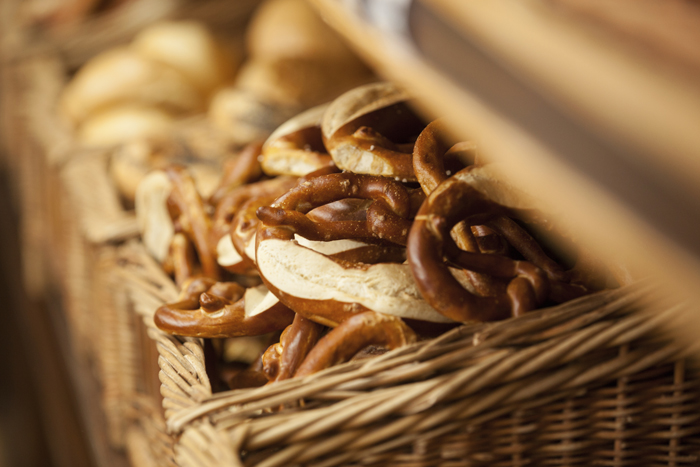 All the senses

On the topic of variety, the question does have to be asked – why tap into only one taste sensation when there's plenty more to choose from?
After covering off on sweet, you could also cater for savoury fans with the addition of something such as pretzels – which also account for salty – or delicious chunks of artisan bread. For a sour effect you can't look past sour lollies while those who are bitter by tastebud, if not personality, might opt to be a little different and run bitter chocolate through their fountain.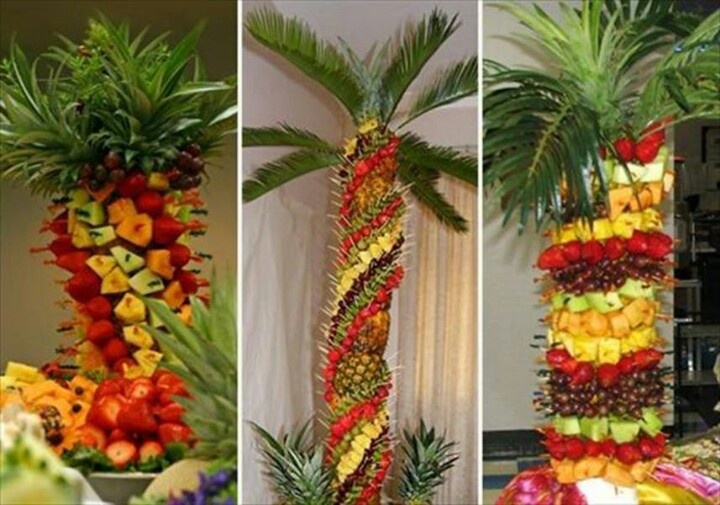 Works of art

We've all heard the saying 'It looks almost too good to eat' (with an emphasis on the 'almost'), and that's a great motto to consider when planning the set-up for a fountain. Instead of just filling bowls with dipping goodies, be a little creative.
The Angel teams specialises in creating gorgeous fruit towers, which also serve as a work of art, while another option is dessert kebabs, threaded with everything from strawberries to miniature cupcakes or morsels of brownie. The bonus is that by keeping the pieces bite-sized you also avoid the temptation of double dipping.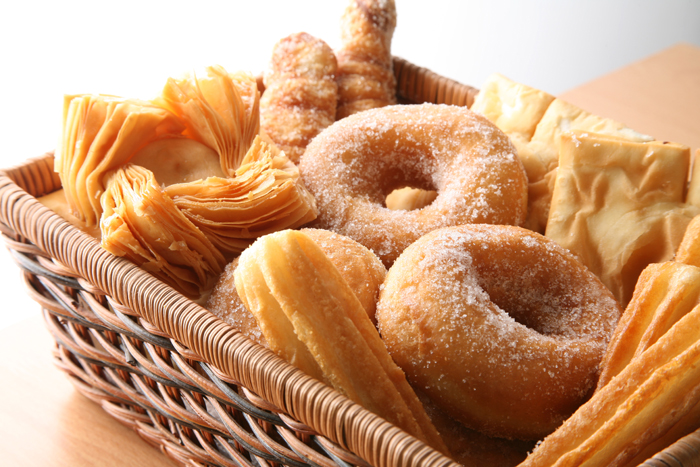 Bakery window

We've all stood mesmerised in front of a bakery window pilled sky high with sweet treats, so why not recreate that sensory overload for guests. Here, you're talking top-tier treats. Think mini donuts, churros, brownies, banana cake, profiteroles, cheesecake bites, wafer sticks, cookie dough balls and more.
The more decadent, the better, especially if you can also add in a nod to childhood, such as rice krispy squares. Yes, they are a kitschy, but they are insanely popular at weddings these days – especially as cakes – and they taste amazing. Of course as befits a bakers' delight, presentation is the key. Think beautiful napkins, gorgeous baskets overflowing with temptation and a neverending supply of skewers to dunk and dip. Good luck getting people back to the dancefloor!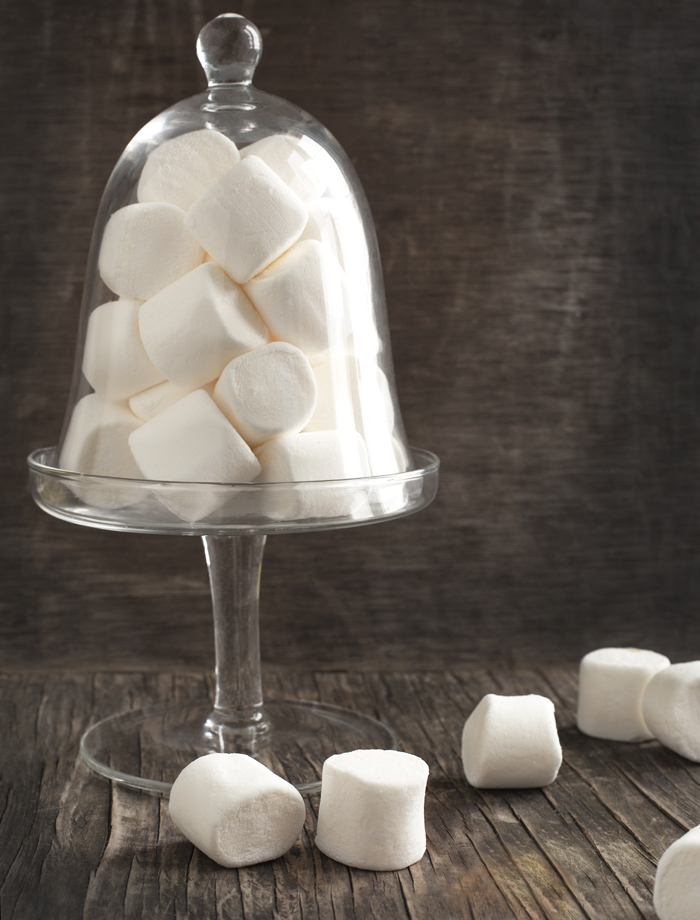 Great memories

OK, so it's a little different, but if you're going to have a fountain you might as well get the most use out of it. So don't just have your first kiss, first dance and first cake cutting – add to the role call of photographic musts with something fun, such as your first chocolate-covered marshmallow.
"One thing that always looks good is using strawberries," says David. "The groom holds a white strawberry covered in white chocolate while the bride holds a red strawberry coated in dark chocolate. They feed them to each and have a kiss and it looks sensational."
You could also encourage your friends to pose for shots as they dip and eat – right about the time they've had enough champagne to try to position themselves under the waterfall so it runs straight into their mouth.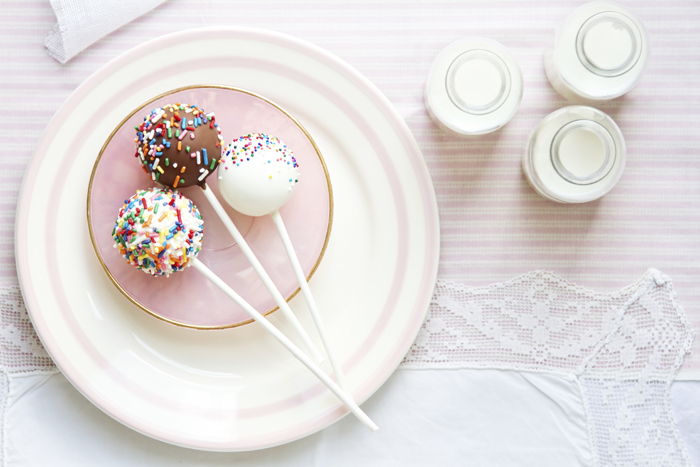 Cake pop station

It's a double dose of delicious as trays of unadorned cake pops take their place beside the waterfall, accompanied by bowls of sprinkles, ranging from hundreds and thousands to nuts and dessicated coconut. It's the easiest step-by-step journey guests will ever take: Step 1 – dip the pop into the chocolate. Step 2 – roll it in sprinkles. Step 3 – eat it and go back for seconds. It's the ultimate decadent DIY.
As David says, the idea with a chocolate fountain is not to serve as an added treat, but to function as the actual dessert course, one brimming with flavours, colours, varied taste sensations, delectable treats and, most importantly of all, substance.
"You want people to go back one, twice, or as many times as they like," he says. "That way it's a wow factor not just for their eyes but also their stomach."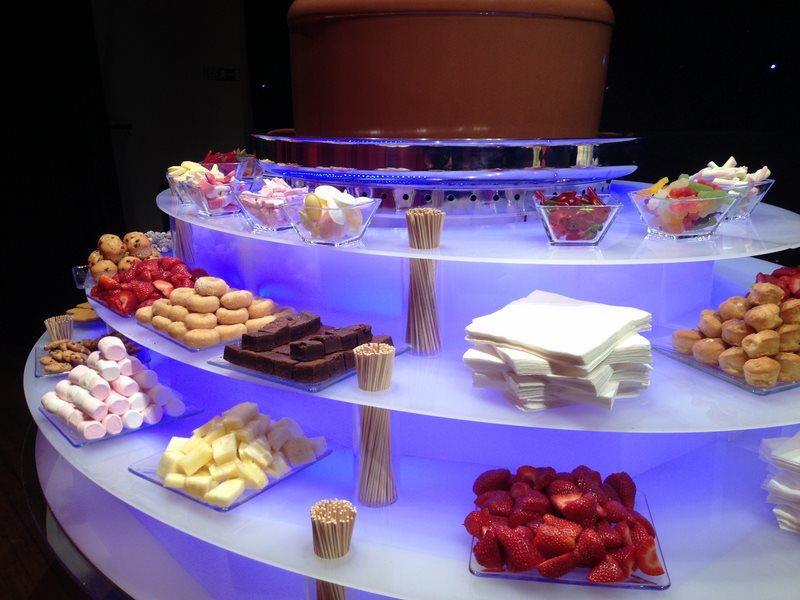 QUESTION:
Is it poor form to double dip in a chocolate fountain?
In a word, yes! By doing so, you add germs to the chocolate that other people will be looking to eat. So, cover your whole strawberry or similar first time around and then eat it in one bite.