Now that summer is in full swing and the UK, undoubtedly many couples out there will be gearing up for their summer weddings. We're here to help ensure that you're fully prepared for what the day will bring. Here are the 9 summer wedding mistakes to avoid at all costs.
Long heavy dresses for the bridesmaids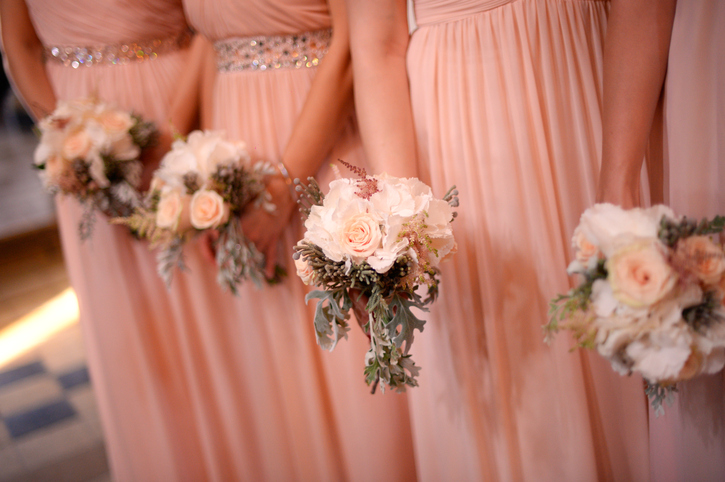 Wearing a wedding dress or bridesmaid dress can generally be quite heavy and they can run quite hot due to the layers of fabric. If you've got a few gals walking down the aisle with you as your bridesmaids, you may want to consider choosing dresses that are quite light for your summer wedding. Thick and long dresses will only make your bridesmaids too hot in the summer sun, so consider their feelings and comfort and choose lighter fabrics or shorter styles.
Lack of air conditioning or fans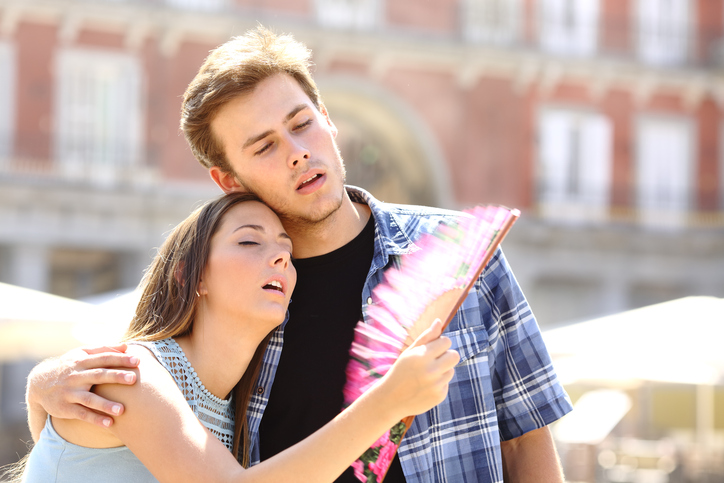 Obviously if you're marrying in a beautiful venue, you'll likely have access to air conditioning. Generally, you shouldn't need to worry about it with venues with modern facilities, however you probably should double check if this is a concern. If you're not marrying in a venue, but marrying in a marquee or outdoors, then provide your guests with either paper or motorised fans for them to use. They'll be hugely grateful!
Make guests sit or stand outside without shade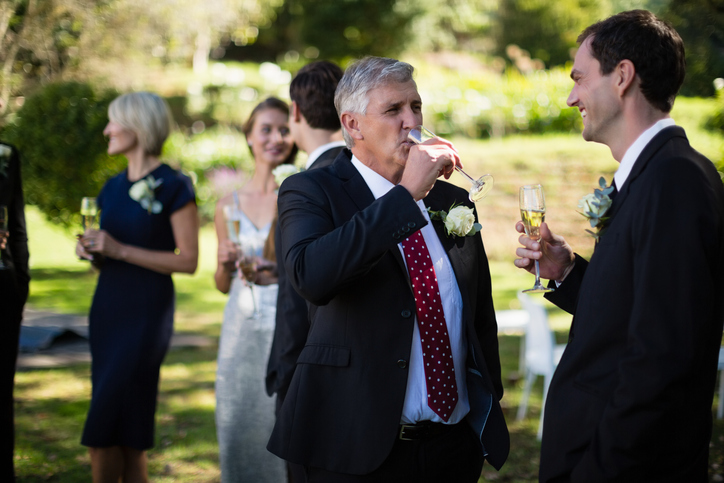 In general, we think it's quite a big faux pas to leave some of your guests without a seat on your wedding day. But it is especially bad if the weather is hot and there is no shade. Consider your guests' comfort when you're planning where to have your ceremony or reception as if they're directly in the sun and the day is very hot, you may end up with some very burnt or very grumpy guests.
Not enough water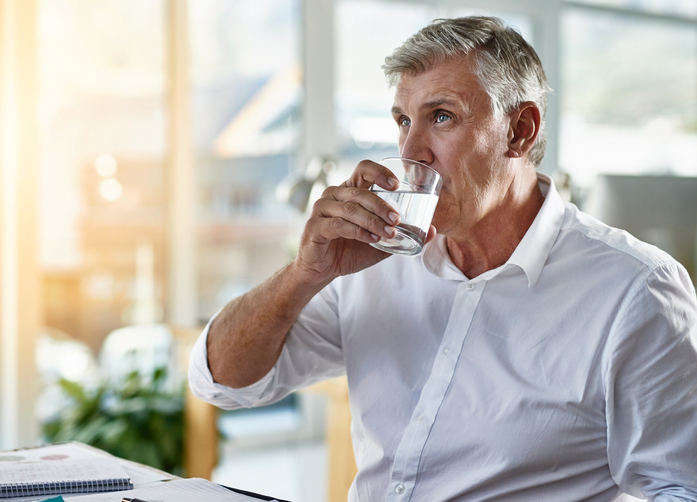 At your summer wedding, it is imperative that your guests have access to water. You don't want any of your guests suffering from dehydration, getting any migraines, or suffering from heatstroke. Think about their health and happiness and provide lots of ice cold water for them to enjoy.
A strict dress code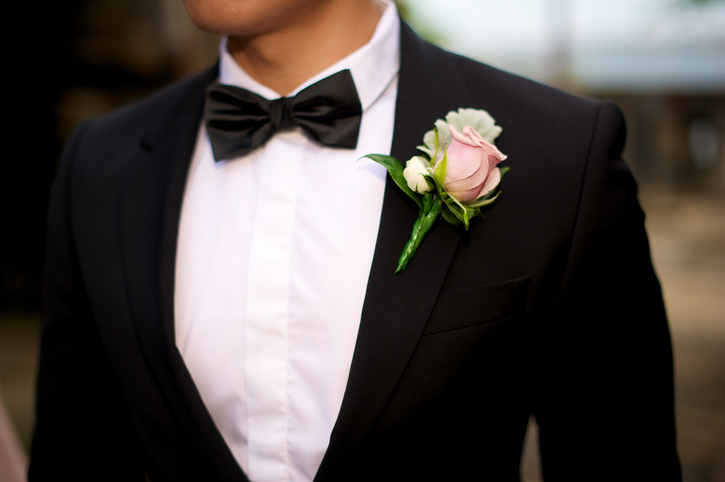 Getting married in the middle of summer will not be great for guests who have been told that the dress code is formal. You may want to consider going for a smart casual dress code instead or not writing a dress code at all on the invitations. This will mean your guests will show up in clothes they feel is appropriate for the weather and be comfortable and happy.
Having a heavy meal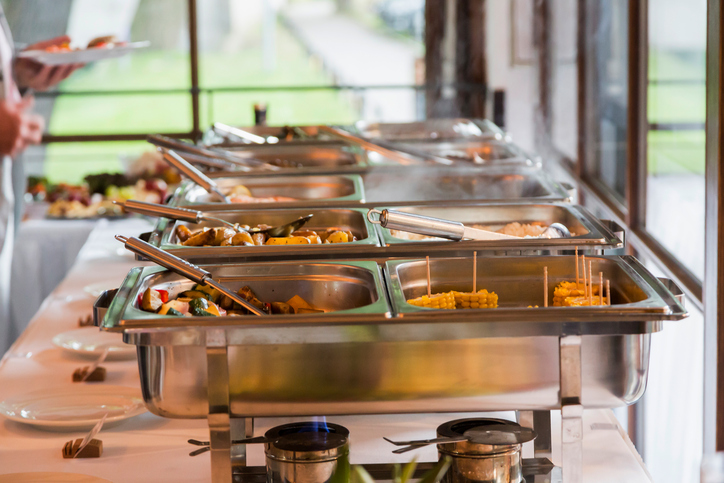 When it comes to summer, not many of us want to sit down and have a big meal. This tends to be what occurs at weddings, but you may want to consider doing something different. You could consider going for a buffet where guests pick and choose what food they wish to eat. This is also great for people with dietary requirements.
What you definitely don't want to do is have food like heavy roast dinners or soups. Think of lighter meals you could have like various salads, bruschetta, a cheese or mezze platter, sliders, fresh fruit and grilled fresh seafood which is perfect for those marrying at the beach. Get creative with your food options and pick things that you would enjoy eating in hot weather.
Not enough cold refreshments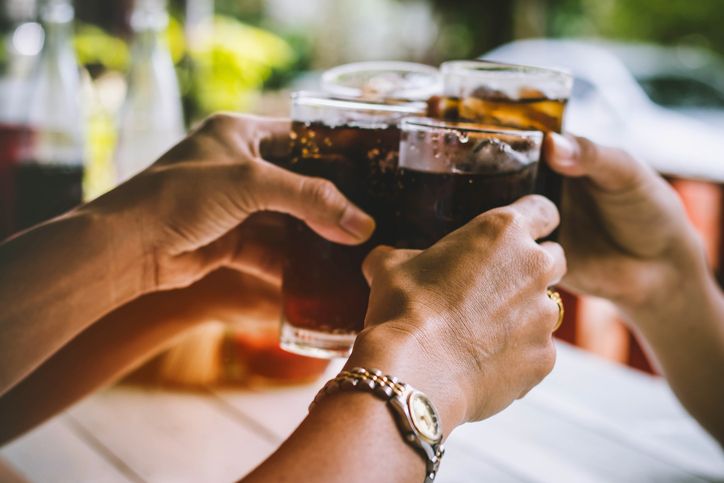 In addition to the main meal, you also want to have desserts that reflect the weather and it would be a big mistake not having a few options for your guests to choose from to cool themselves down. You could consider hiring a pop up bar that serves cool and refreshing drinks like margheritas and mojitos. Your guests will love how quirky this is and everyone loves a fruit cocktail.
Another, more child-friendly option would be to have ice lollies and ice creams on hand for your guests. You could consider buying your own and having them on ice, or hiring an ice cream pop up stand for the day. This will bring a fun carnival feel to your wedding.
Having your ceremony at the hottest part of the day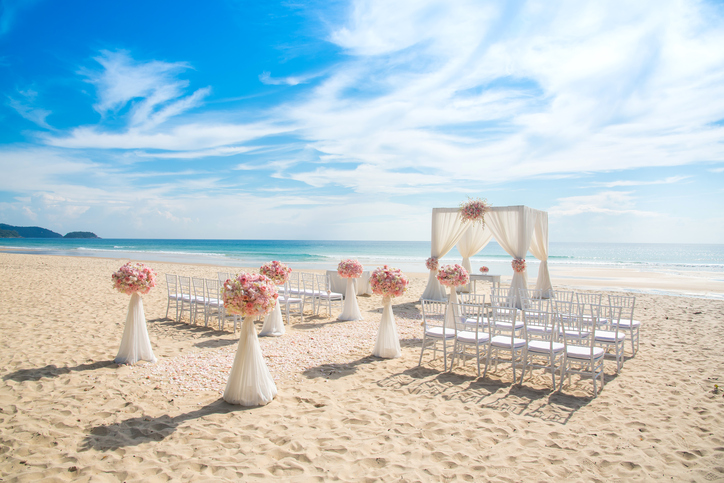 In the UK, the hottest part of the day tends to be in the afternoon. What you definitely do not want to do is to make your guests arrive at this part of the day for your wedding. They don't want to be crammed into a small chapel or sitting exposed in the hot summer sun as you exchange your vows. Consider having your ceremony at cooler parts of the day if you're marrying in summer. Consider the morning and then opt for a wedding breakfast reception. Or opt for the late afternoon and take advantage of the beautiful sunset.
Sparkler exits and candles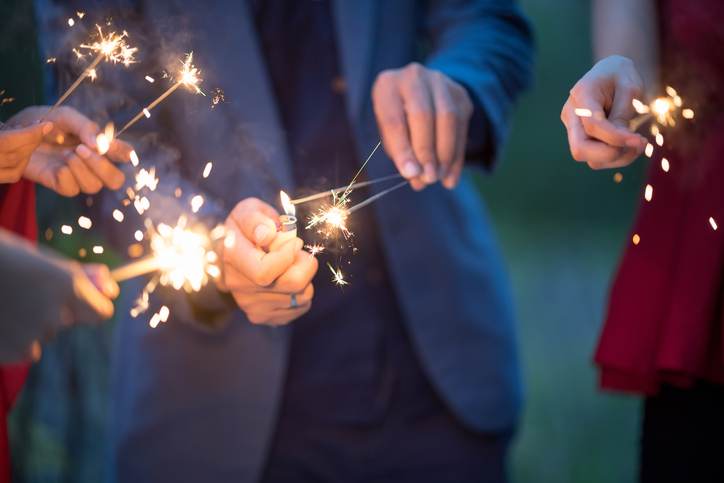 Many couples love to indulge in having beautiful candles to add ambience to their wedding. The problem with candles in hot weather is that they add heat. Being around fire will probably make your guests be feeling the heat more than they'd like to. Of course, this doesn't mean you can't have ambience. You could instead of candles opt for solar lighting and lanterns. The lanterns can be placed around your reception area and will give off the same kind of glow that a candle will. You could also opt for fairy lights to give the magical woodland glow that you might be going for.
If you can't let go of the idea of having candles, then perhaps mix and match your lighting options. Have some lanterns so you can have less candles, all so your guests don't feel like they're being surrounded by fire.
At the end of the day, the above are only suggestions. If you want to have your guests sitting in the sun because the weather isn't too crazy hot or you do want the big sit down dinner, then go for it! It's your wedding after all. You may just want to mix and match your options so your guests are comfortable too, like offering ice cream for dessert after a big sit down meal.