For us in the UK right now, it's hard to imagine summer. All around the country we've had flurries of snow and cold icy winds. Residents in the south, which is meant to be the warmest part, have been waking up to snow covered streets and slippery icy roads. For those of us who'd rather be thinking warm and who are lucky enough to be getting married this summer, then here are some awesome ideas for your summer wedding.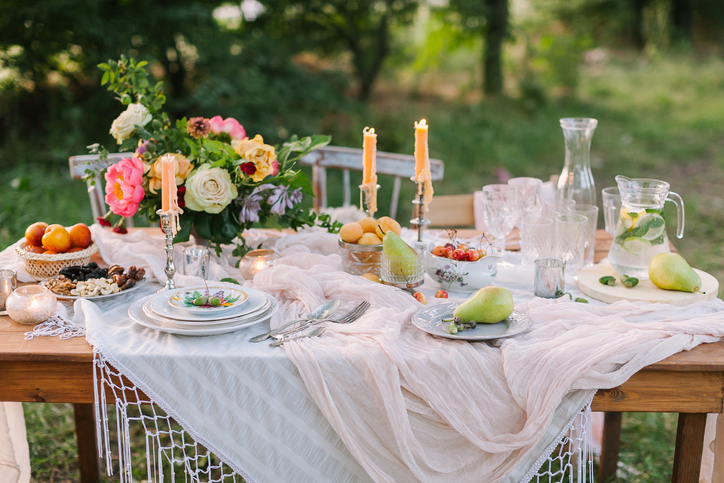 Ice-cream & ice lollies
One of the best things about summer has to be icy treats. You might be an ice-cream guy or an ice lolly gal, but that doesn't matter here. What matters is that your summer wedding contains delicious ice-cold treats for you and your guests to enjoy. You can hire an ice-cream truck and have a dedicated ice-cream vendor dispensing the treats or buy your favourite treats, stick them on ice and let your guests help themselves. For a super cool way to help your guests cool down in the British summer heat, try this. They'll love you for it. Plus, what's more fun than ice-cream?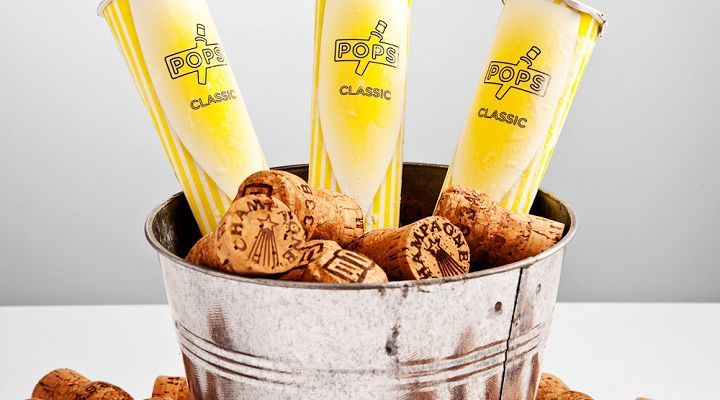 Parasols
If your ceremony and reception are going to be out in the summer sun, then you'll definitely need a way to stop your fellow freckled British friends from burning. Some venues don't allow marquees because of the damage they can do to the grounds. So, a super easy way to combat the inevitable sunstroke, is to grab some pretty coloured parasols to keep that sun at bay. You can pick these up from almost every party shop, or they are very easy to source online too. Set them up in vases to cast shadows over the tables and have a few hanging on a vintage umbrella stand for guests to grab and use whenever they please.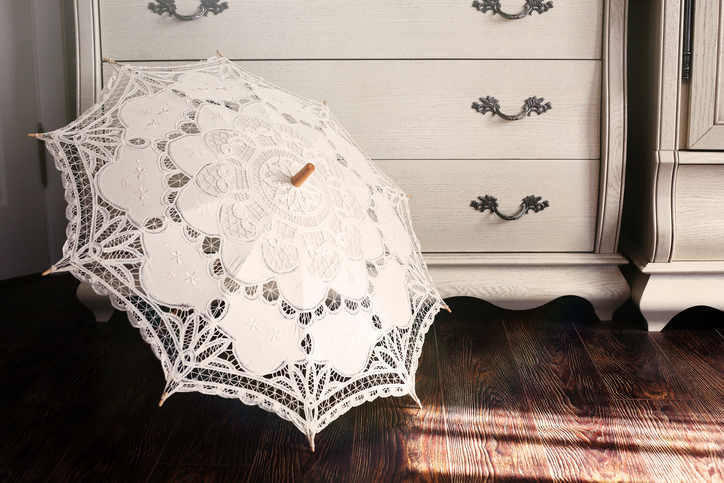 A pop-up bar
If you and your partner are planning on ditching your guests for a bit to take those all-important couple pics, then you really must keep your guests entertained while you're gone. There's nothing worse than waiting for the couple to return and have nothing to do. An easy and super fun way to keep those guests occupied is by having a pop-up bar. Many companies hire these adorable vintage van pop-up bars out for the night that come with a bartender, of course. Make sure to have the bar stocked with refreshing cocktails like Margaritas, Mojitos and Bellinis or get something like Kombi Keg! There's nothing nicer than an ice-cold cocktail on a summer afternoon.
Cold food options
While most of us dream of having a hot meal at our weddings, in summer it's often quite challenging to eat warmer foods. We just want to cool down and so our bodies long for cold, refreshing dishes. Consider having bruschetta, rice paper rolls, a delicious range of salads from chicken to noodle, mini quiches, sausage rolls, breads and dips, sushi, gazpacho and cheese platters as your food instead. There are plenty of dishes you can have cold and that are still delicious to eat. Your guests will appreciate you planning ahead and will be grateful that they don't need to stomach heavy meats like duck or venison. And for dessert, instead of heavy mud cake or fruit cake, have your ice-cream treats instead. They'll be well received.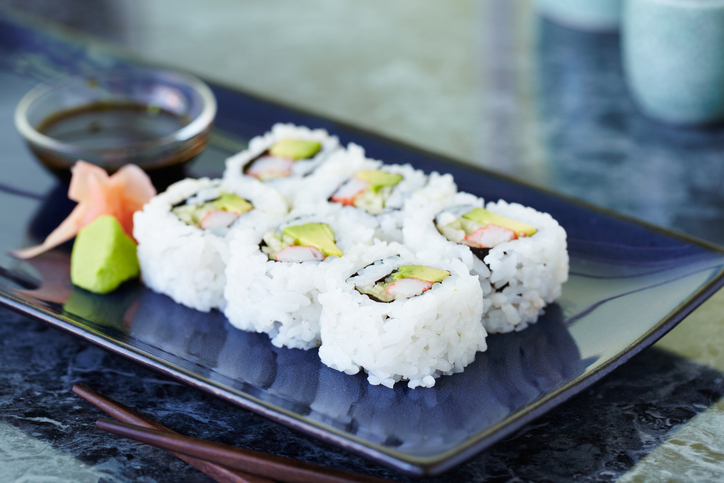 A sun smart table
In summer, it's essential to wear sunscreen and keep hydrated. In the UK, we're often not accustomed to hot weather and so when summer rolls around, we can get pretty overwhelmed and often overheated. A cool thing to do to show your guests that you care is to have a sun smart table. This is ideal for outdoor summer weddings when the sun is beating down your guests. Provide sunscreen and an iced water dispenser with cups to keep your guests sunburn-free and well hydrated.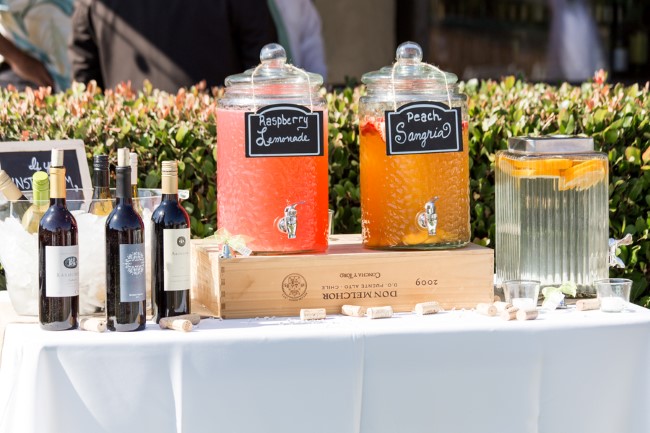 Lawn games
A wonderful part of summer is getting in the sun and playing games. This is another great way to entertain your guests if you go off to have photos taken. Your guests will love games like oversized jenga and chess, croquet, lawn bowls and even a friendly game of cricket. These games can be bought at reasonable prices online, or can be hired especially for weddings. If you want to bring a fun element to your wedding day, then lawn games really are the perfect option.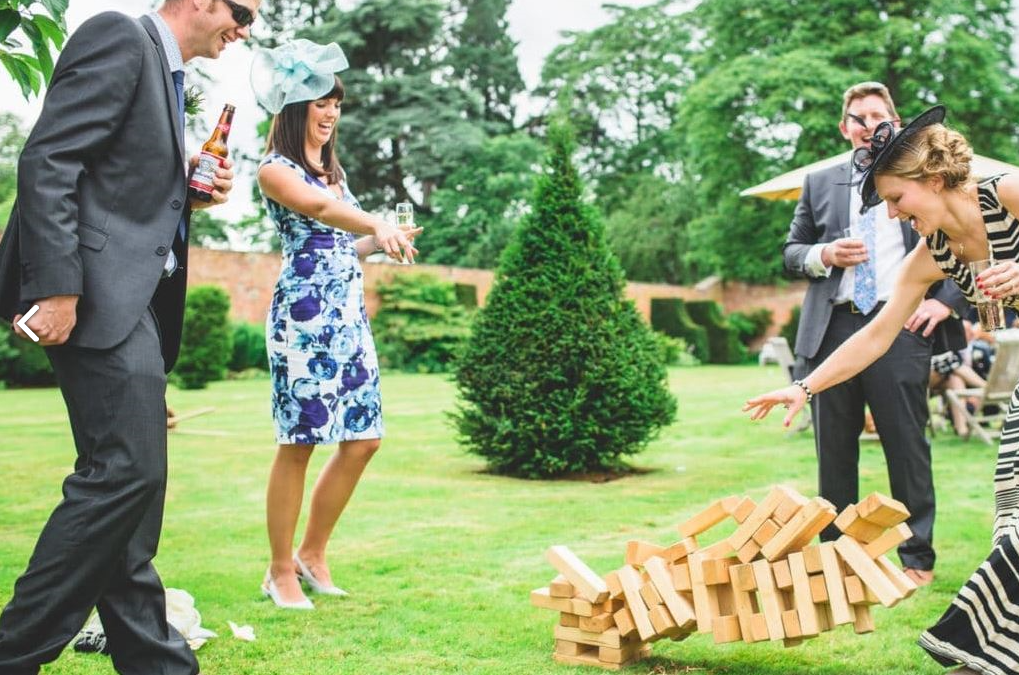 Little fans
While you won't have the electricity to be able to have a million fans going at your outdoor ceremony and reception, you can be super quirky and thoughtful and gift each guest with a hand-held battery operated fan when they come in to take their seats for the ceremony. Have ushers handing these out along with the wedding programs. Guests tend to use their wedding programs as fans when they've got nothing else, so seeing as you've painstakingly designed those beautiful programs, help keep them intact and hand out the fans. Your guests will love you for this little touch. It shows how much you care about their comfort.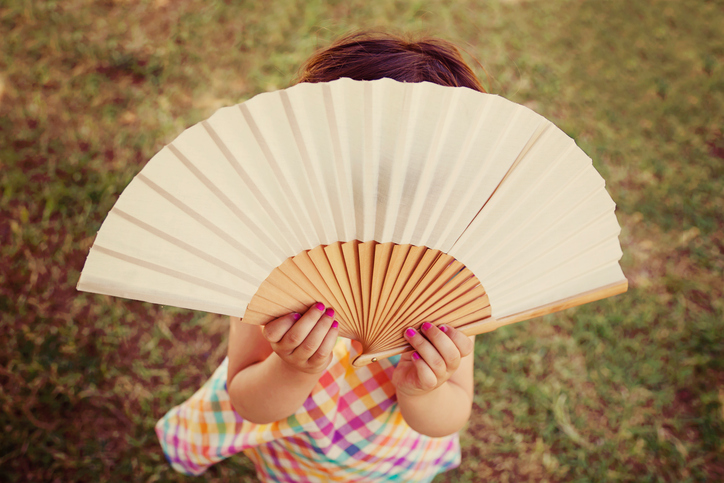 Have a glamped up reception
As our weather is often so rainy, it's hard for us brits to experience camping and glamping. Who wants to camp in the rain? Yeah, not many of us. But during the summer when the nights are warm and you to sit under the stars, a little bit of glamping would be perfect. To make this dream a reality, you can either have a glamping themed reception with a cook-out, barbecued feast, a big white tent, lots of cosy pillows and beanbags, and of course some twinkly fairy lights. Or you could consider sleeping under the stars on your wedding night. This is a really beautiful and romantic way to end your day and it's really embracing those warm summer nights that you must take advantage of while they're here.