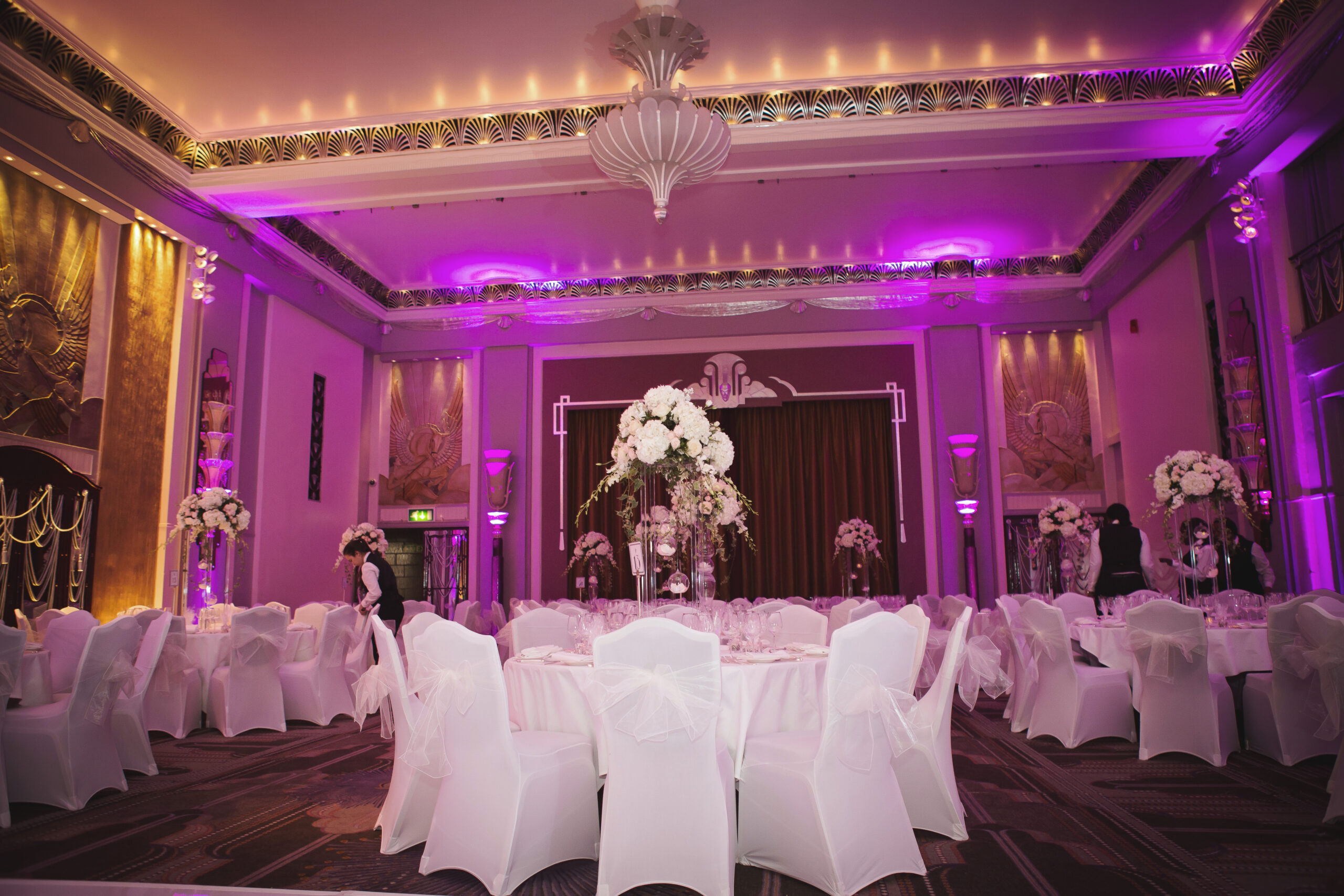 Be the belle of the ball at this prestigious venue in the heart of Mayfair
Jazz Age glamour and world class Marriott hospitality blend in harmony at the Sheraton Grand London Park Lane. History seeps through its walls, and as as you step over the threshold, its resplendent interior will transport you back to the roaring Twenties. After its recent multi-million pound refurbishment, the hotel has evolved to meet modern sensibilities, whilst retaining the original Art Deco details that make the building so unique. Now your special day can become a part of its rich history. Read on to find out everything you need to know before booking your wedding at the Sheraton Grand London Park Lane.
A variety of versatile event spaces
Inside this premium hotel London wedding venue, there is an assortment of event spaces that are designed to suit various guest capacities and personal styles. From intimate affairs in the panelled Oak Room to grand stately dinners in the ballroom, the rooms are always poised and ready to host any occasion. This video by Filmmakers of London gives a sneak peek into the variety of event spaces at the Sheraton Grand London Park Lane.
Video of the Sheraton Grand London Park Lane event spaces by Filmmakers Of London
The Ballroom
Up to 420 seated and 1,000 standing
The prized Ballroom at the Sheraton Grand London Park Lane is the largest event space in the hotel, and its a true architectural masterpiece. The Art Deco design filtrates every corner of the colossal interior, proving that scale does not always dilute detail. A real advantage of using this event space is that you won't need to busy yourselves with the organisation and cost of decorations, as even with minimal embellishments, the space feels dressed for a celebration.
The Ballroom itself is one of the finest and oldest examples of a classical English ballroom, with an original cabaret stage and dazzling Lalique chandeliers. It also has a balcony for hosting glamorous drinks receptions overlooking the glittering ballroom below. A curtain can be swept across its iron banisters to create an element of surprise as it opens for the call to dinner.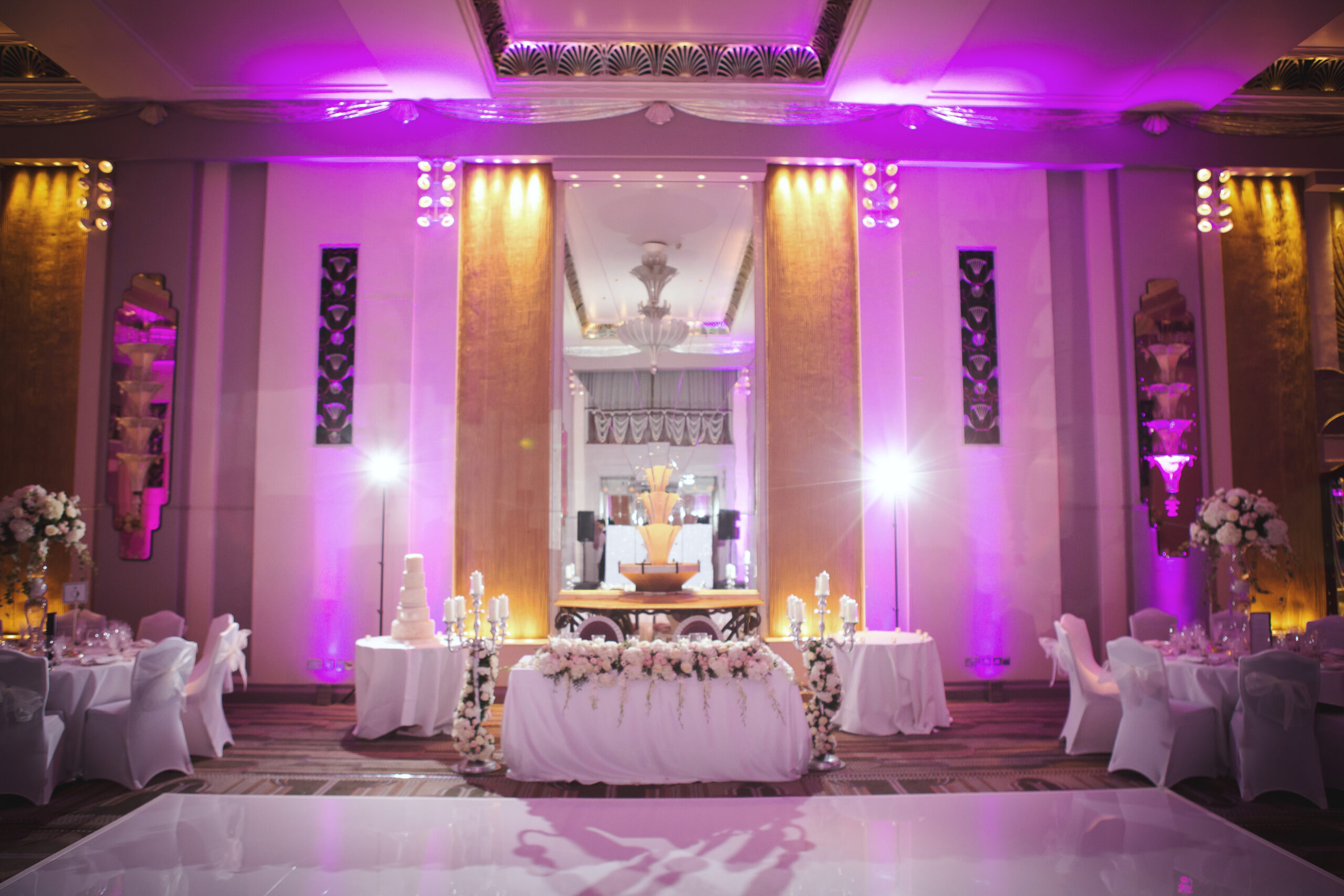 The auditorium itself will happily accommodate up to 500 people for a ceremony and a 420-seated meal. The in-built dance floor is adjustable too, so it can be extended or made smaller dependent on your preference. The size of the room can also be altered to fit your wedding guest number, due to the retractable partition wall. This extra space can be used for a bar or a dessert area later in the evening.
It's worth booking your viewing to witness the Ballroom for yourself. The Sheraton Grand London Park Lane have set an exceptionally high standard for what a traditional 1920s ballroom should feel and look like. It's arguably one of the finest across the capital. In fact, the space has been used as a backdrop for the original Titanic movie as well as other large blockbuster movies such as The Danish Girl, The Golden Compass, and a popular British period drama television series called Mr Selfridge.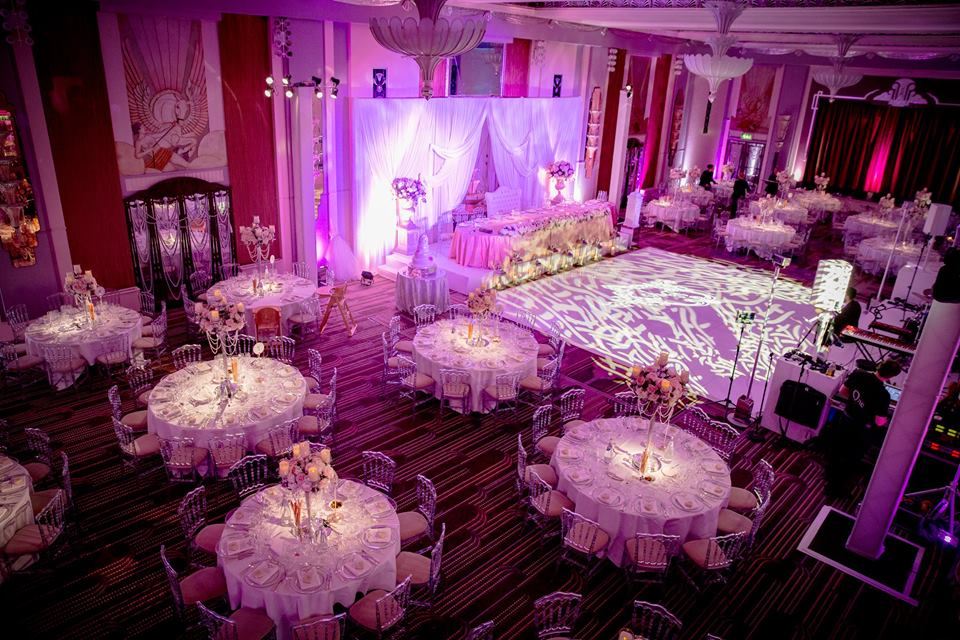 The Tudor Rose Room
Up to 120 seated and 250 standing
The Tudor Rose room also has a fabled history, as it's rumoured to have been the site where the Queen first learnt to ballroom dance as a teenager. Today, the atmosphere of the room still lends itself to hosting dinner dances, regal functions and jubilant celebrations. After the hotel's full renovation in 2016, the room has been transformed into the bright classical space that you see today.
The private entrance off Piccadilly also leads directly into the Tudor Rose Room. This means you can welcome your guests exclusively rather than via the public hotel entrance. Once inside, they will be charmed by the bright white stucco ceiling and symmetrical mirror panelling. They elegantly combine to create a romantic backdrop to your civil or cultural ceremony. Mandap ceremonies are also permitted, providing that a fire warden is hired for the safety and protection of your guests.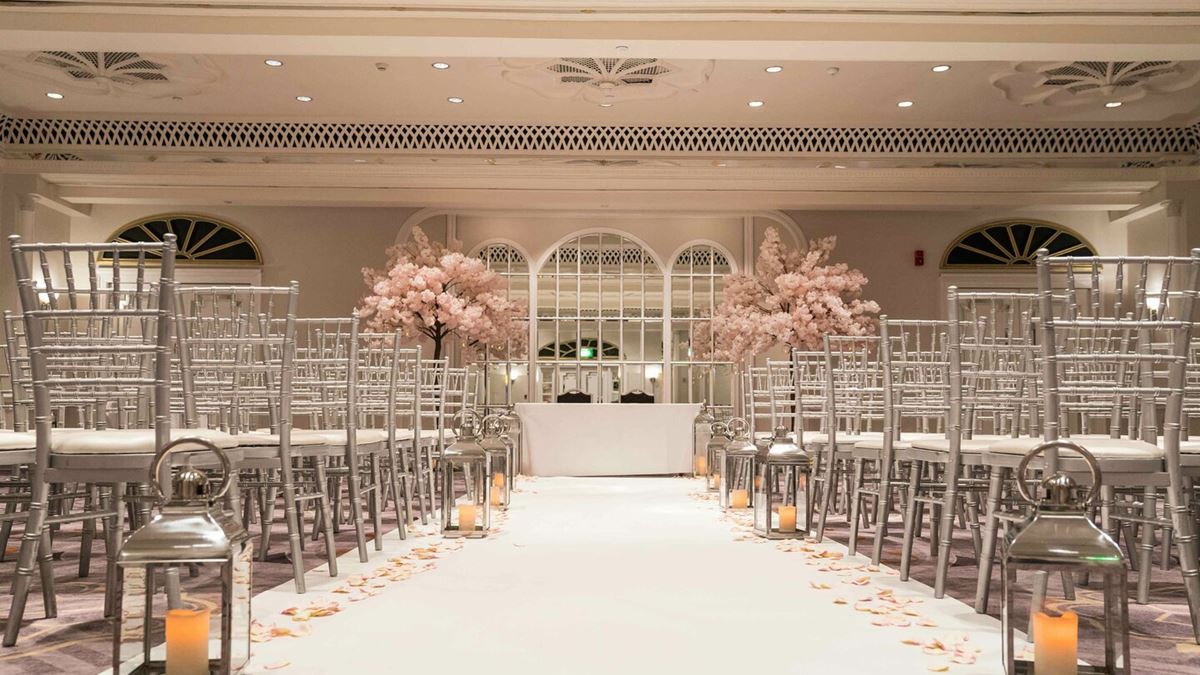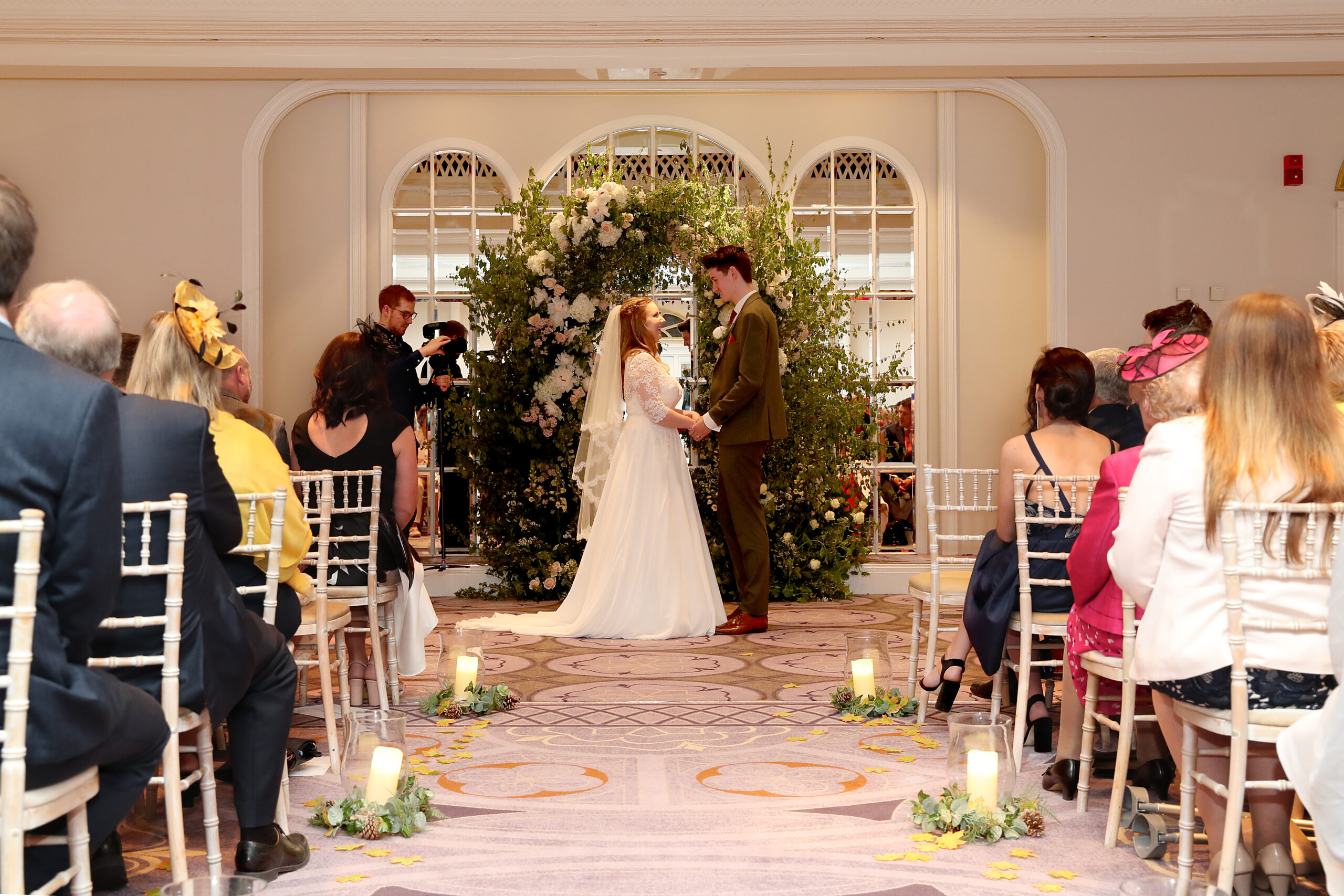 The Oak Room
Up to 28 seated and 100 standing
Adjacent to the Tudor Rose Room, the Oak Room is the smallest event space on offer, accommodating up to a 20-30 person ceremony. Its an intimate, cosy space with original 14th century oak walls that have been protected by the National Trust. The ancient panels once lined a pub in Oxfordshire where Oliver Cromwell held his meetings during the Civil War. Wedding ceremonies work well facing the old fireplace, adorned with garlands of flowers. Your closest loved ones and friends will be mesmerised by the enchanting character and warmth of this room.
If you are hosting your wedding ceremony in one of the other function rooms or in a local church, this room doubles up as a useful break out space, photo area or creche to use during your big day. It can be incorporated in any way you like as a supplement to the other event spaces. Some couples opt to use it for a family lunch the day after the wedding or for a rehearsal dinner the night before.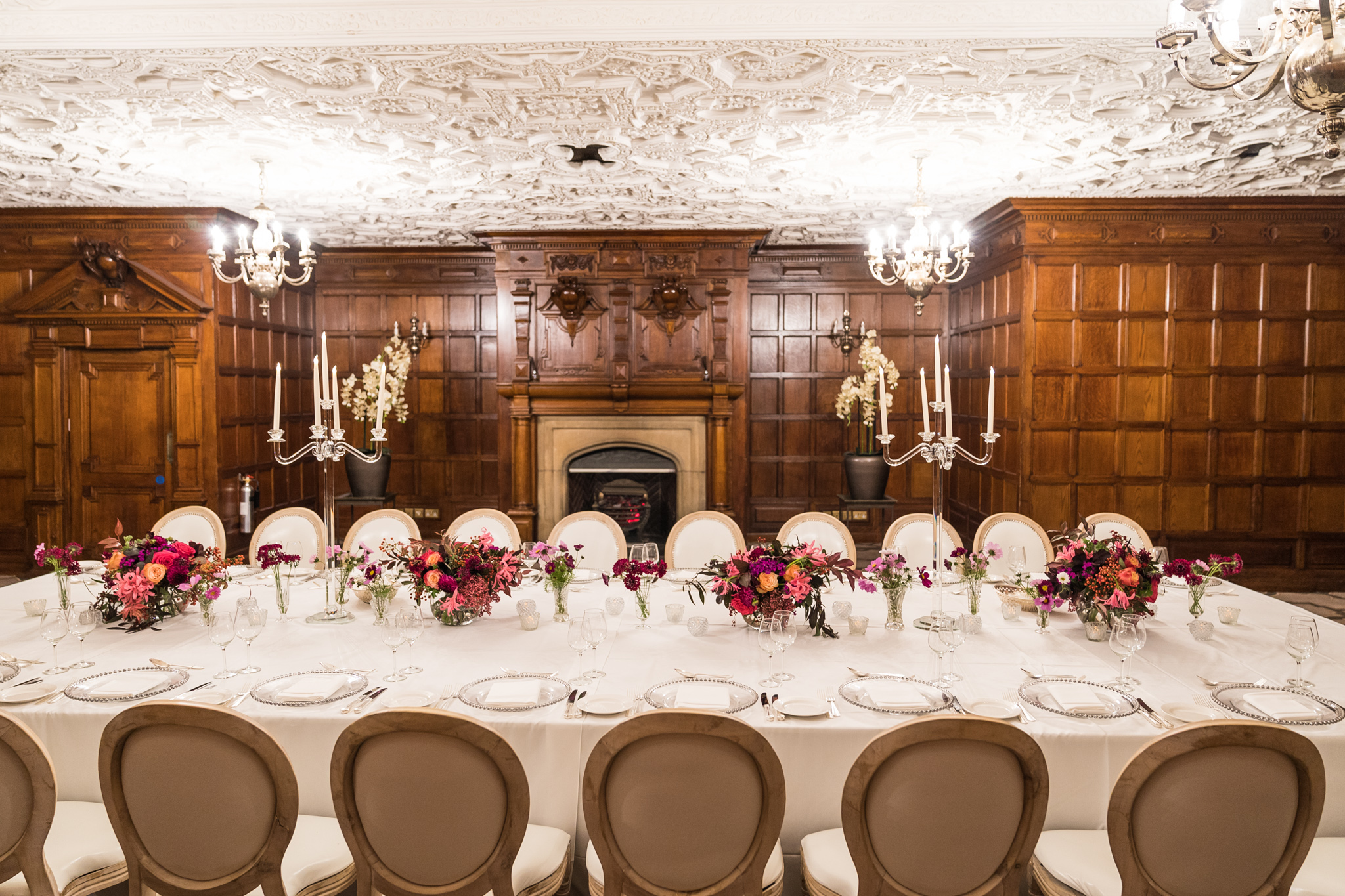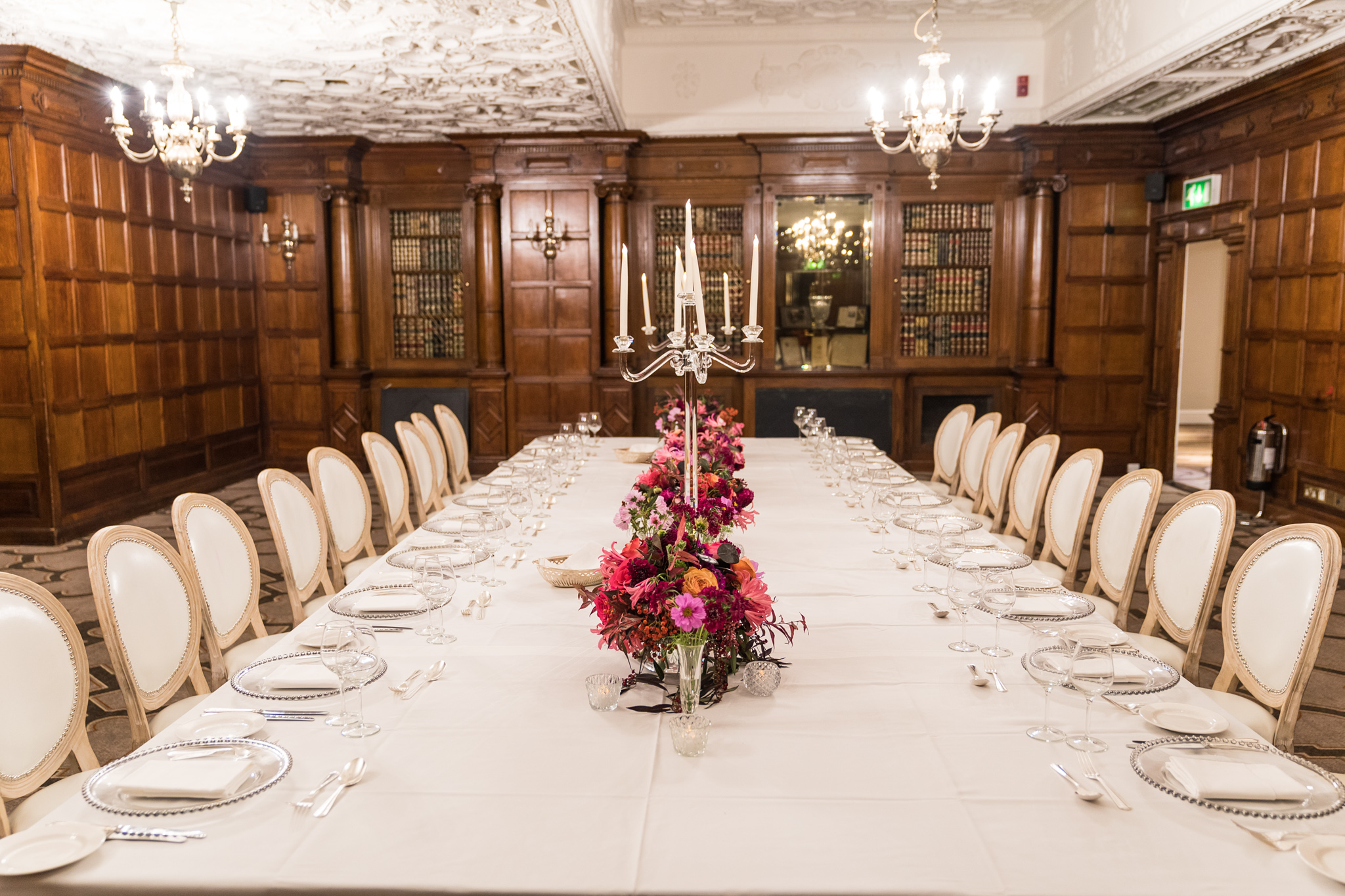 Food for thought
Sheraton Grand London Park Lane weddings are accompanied by fragrant and flavoursome dishes, freshly prepared by either the hotel's catering team or your preferred supplier. The in-house hospitality team are expertly trained and led by Head Chef James Dugan. With his Michelin star background and passion for seasonal produce, your guests will be given a very memorable culinary experience. He has the efficiency and expertise to cater for up to 400 guests without losing a fine dining feel.
During the planning process and menu tasting, you and your other half can play an active role in the aesthetic and composition of your chosen menu. Even the smallest changes, such as the presentation and style of plate that the food is served on can be altered. The Sheraton Grand London Park Lane's catering team are there to help you perfect every final detail as they see it as a true privilege to be involved in your big day.
The Sheraton Grand London Park Lane work closely with a number of excellent Asian caterers and for kosher specific requirements, they have a long standing partnership with Arieh Wagner and his reputable Star guest team. They are recognised as one of the leading Jewish Kosher caterers across London, due to their discreet and attentive service and delicious cuisine. What's more, the Sheraton Grand London Park Lane has the privilege of being one of the only hotel's in central London to have a kosher kitchen, under supervision of the Federation of Synagogues.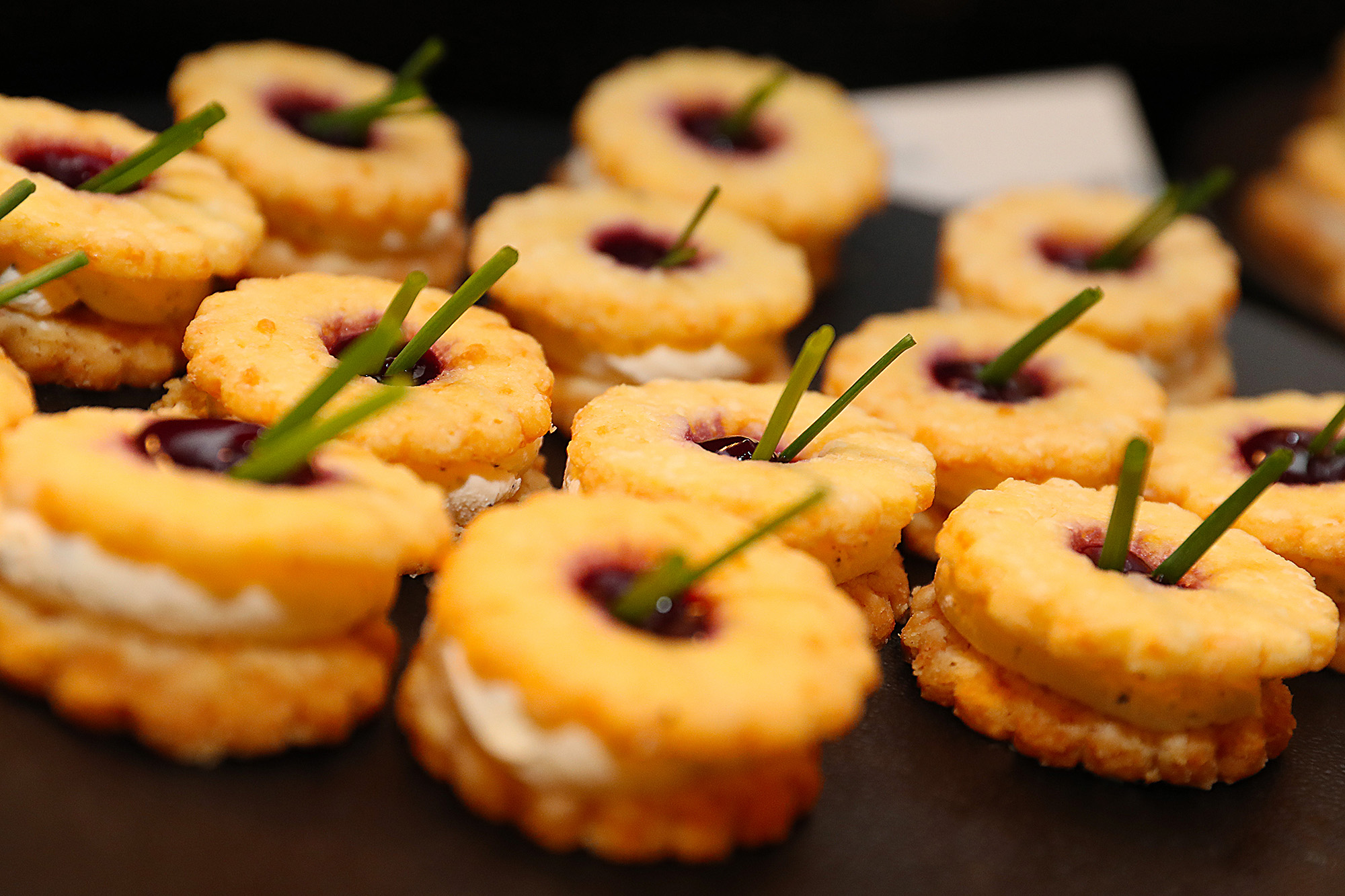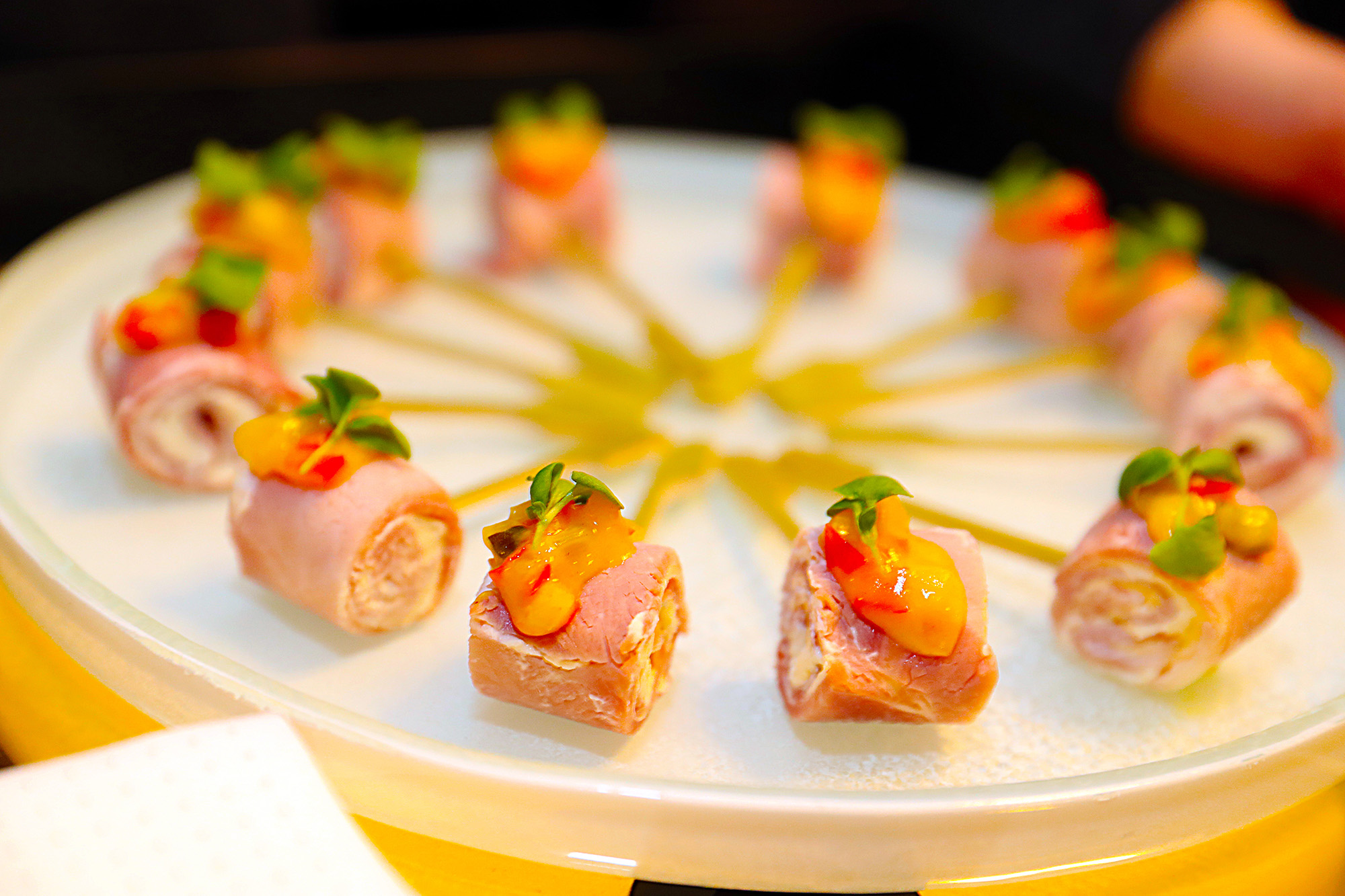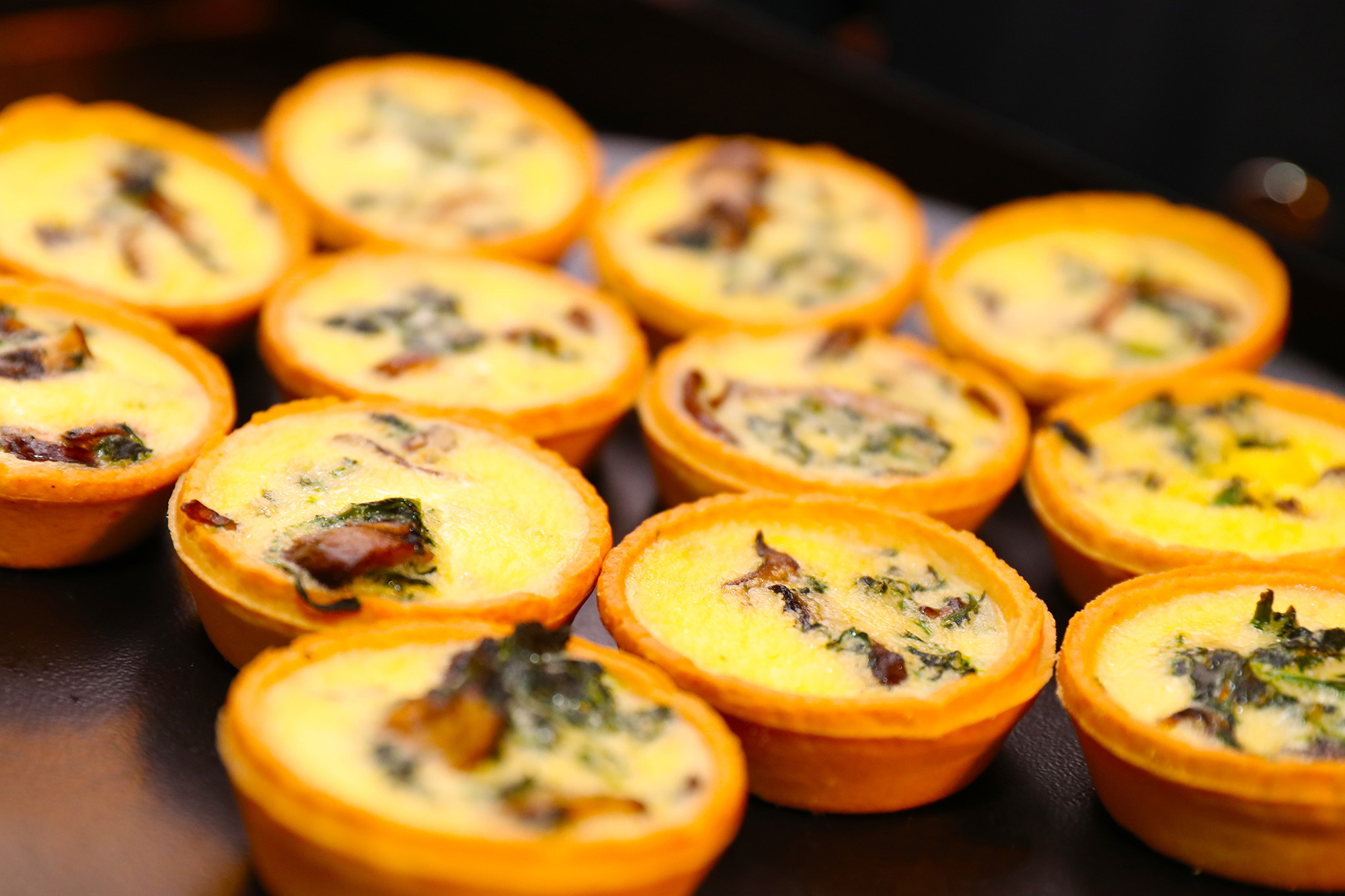 How to get there
The Sheraton Grand London Park Lane is located in the prestigious area of Mayfair overlooking the manicured grounds of Green Park. The ritzy thoroughfare, glamorous designer boutiques and chic restaurants will tempt your guests to elongate their London stay after the wedding celebrations, particularly as they have the option to book into the hotel at a discounted rate and use the nearby car parks available.
Speaking of parking, there are two complimentary spaces provided for the bride and groom, and an additional three spaces can be pre-booked depending on special circumstances. Due to the limited size of the on-site parking lot, guests are advised to use the local NCP car park on Carrington Street, which is just a five minute walk away (it charges £20 per day). Alternatively, guests can park for free on single yellow lines in the Westminster area from 6.30 pm on Saturdays and all day on Sundays.
However, if public transport is your preferred mode of travel, then the Sheraton Grand London Park Lane is easily accessible from nearby tube stops. Hyde Park Corner and Green Park stations are equidistant from the venue, and Piccadilly Circus is a ten minute walk away. Travelling to the Sheraton Grand London Park Lane is made easy given the variety of transport links available.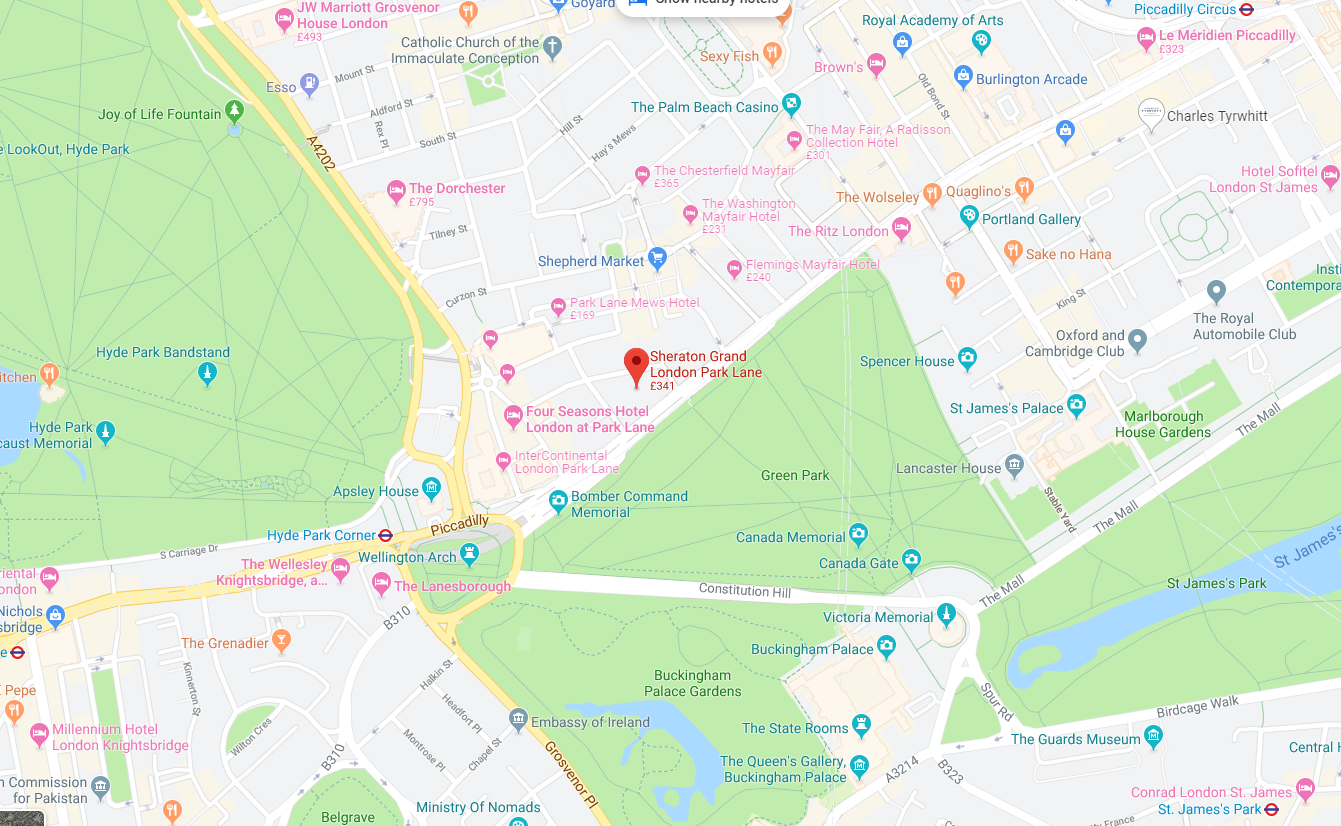 Characterful churches nearby
The Sheraton Grand London Park Lane is fully licensed to host wedding ceremonies in its three main event rooms, but we understand that some couples would like to opt for a church for their union. We've scoured the map and discovered some popular options from newlyweds who hosted their post ceremony reception at the Sheraton Grand London Park Lane. Find our top list below:
St James, Piccadilly
St Peters, Eaton Square
St Pauls, Knightsbridge
St George's Hanover Square
Grosvenor Chapel, Mayfair
All Souls, Langham Place
Farm Street Church, Mayfair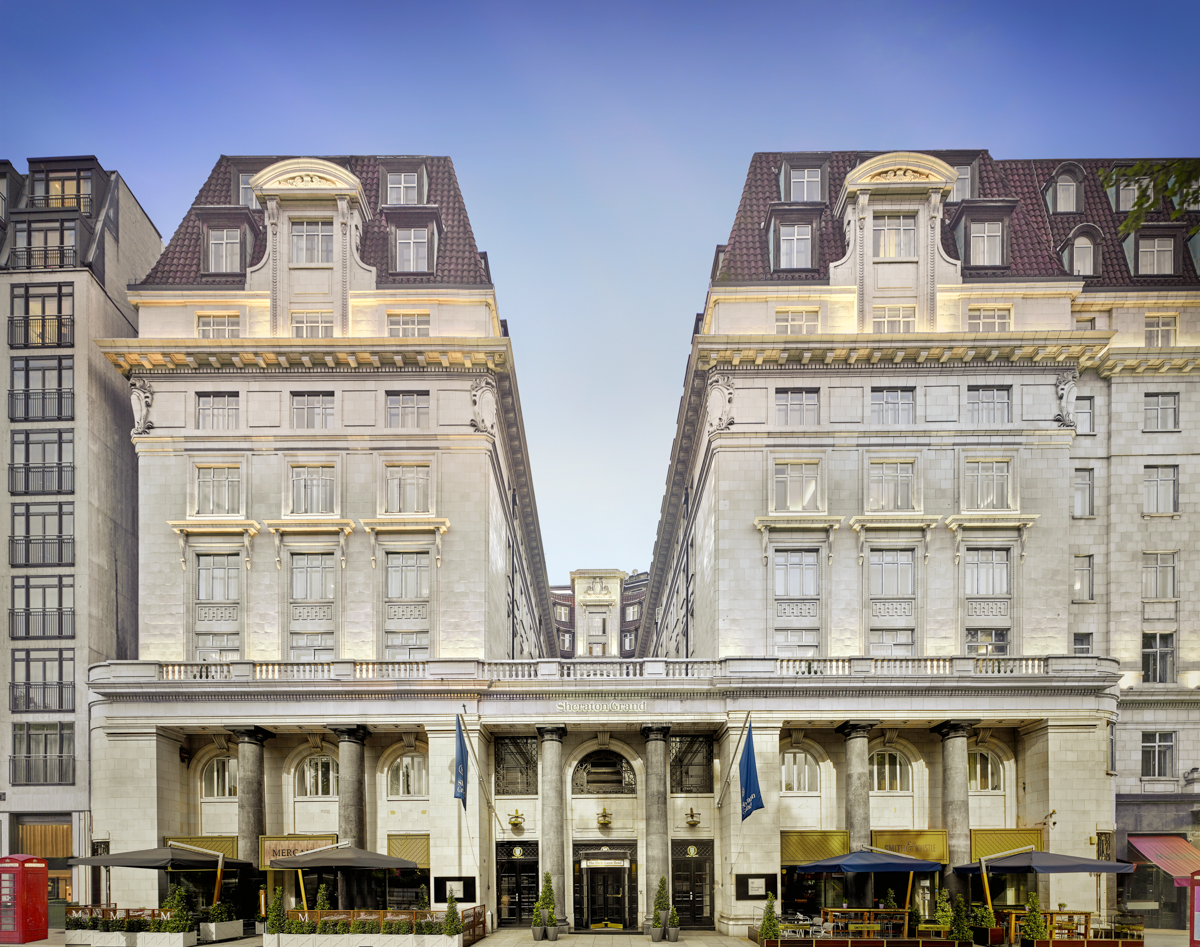 Photogenic spots for your wedding album
If you are hoping for top quality photographs on your wedding day, its important to look beyond the venue ahead of time to ensure that you get a variety of beautiful indoor and outdoor shots on the day itself. Despite its urban surroundings, the Sheraton Grand London Park Lane falls within an area of natural beauty, largely maintained by the Royal Parks charity initiative.
Opposite the hotel, the verdant lawns of Green Park offer a treasure trove of photo opportunities with the magnificent Buckingham Palace as a backdrop. Seeing as it is a Royal Park, a one off £120 payment is required in advance if you would like to take pictures in the Green Park itself. Click here for the application link.
But if you're looking for a garden setting without the price tag, another pretty public enclosure is The Rose Garden at Hyde Park corner. Whilst it is slightly further afield, it is worth the journey if you desire images with a botanical feel. It's just important to note that you factor this extra time into your wedding day photo shoot.
But if you are looking for quintessential London photography, there are a variety of landmark locations to feature in the frame. For example, The Royal Academy of Arts' striking architecture is a real favourite with couples and often there are large sculptural installations in place that offer more characterful scenery. Other picturesque locations are the acclaimed Burlington and Princes' arcades. These beautiful arched colonnades are time capsules back to 19th Century Britain.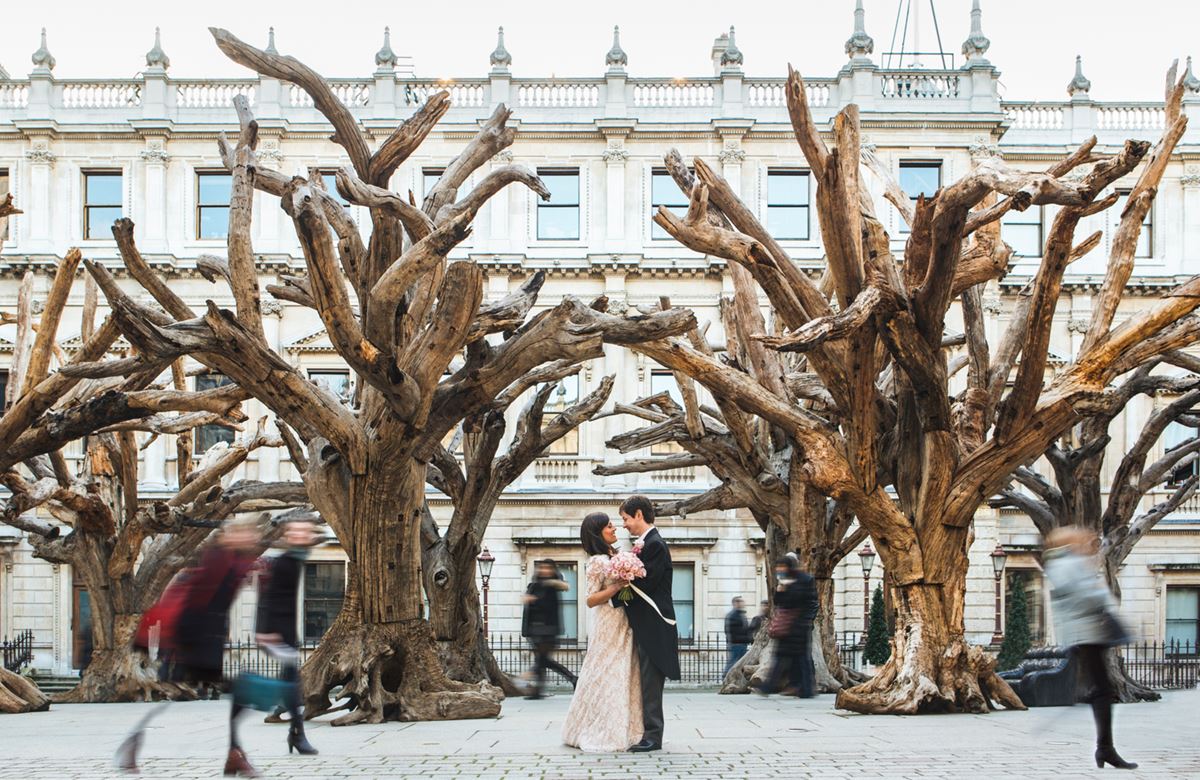 Contemporary compositions also work well, and their are plenty of side streets to incorporate into your wedding day shoot. Previous couples have used vibrant eccentric colour bombs to infuse their photos with bright colours. Another effective configuration is using the islands in between the busy thoroughfare on Piccadilly. The bride and groom can stand with the grand architecture behind them, and using a long exposure on the camera lens can create elongated florescent lines as the traffic whizzes past.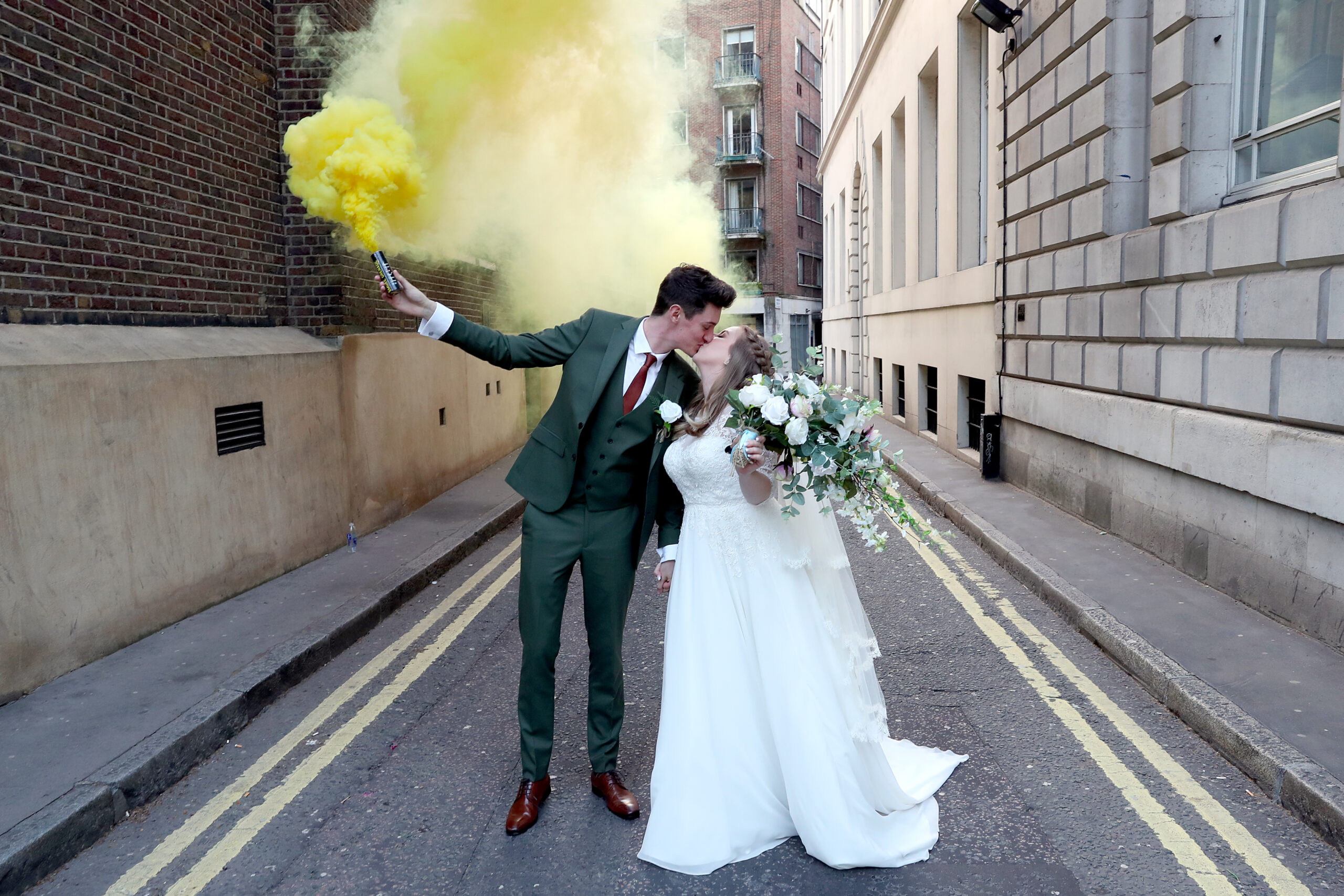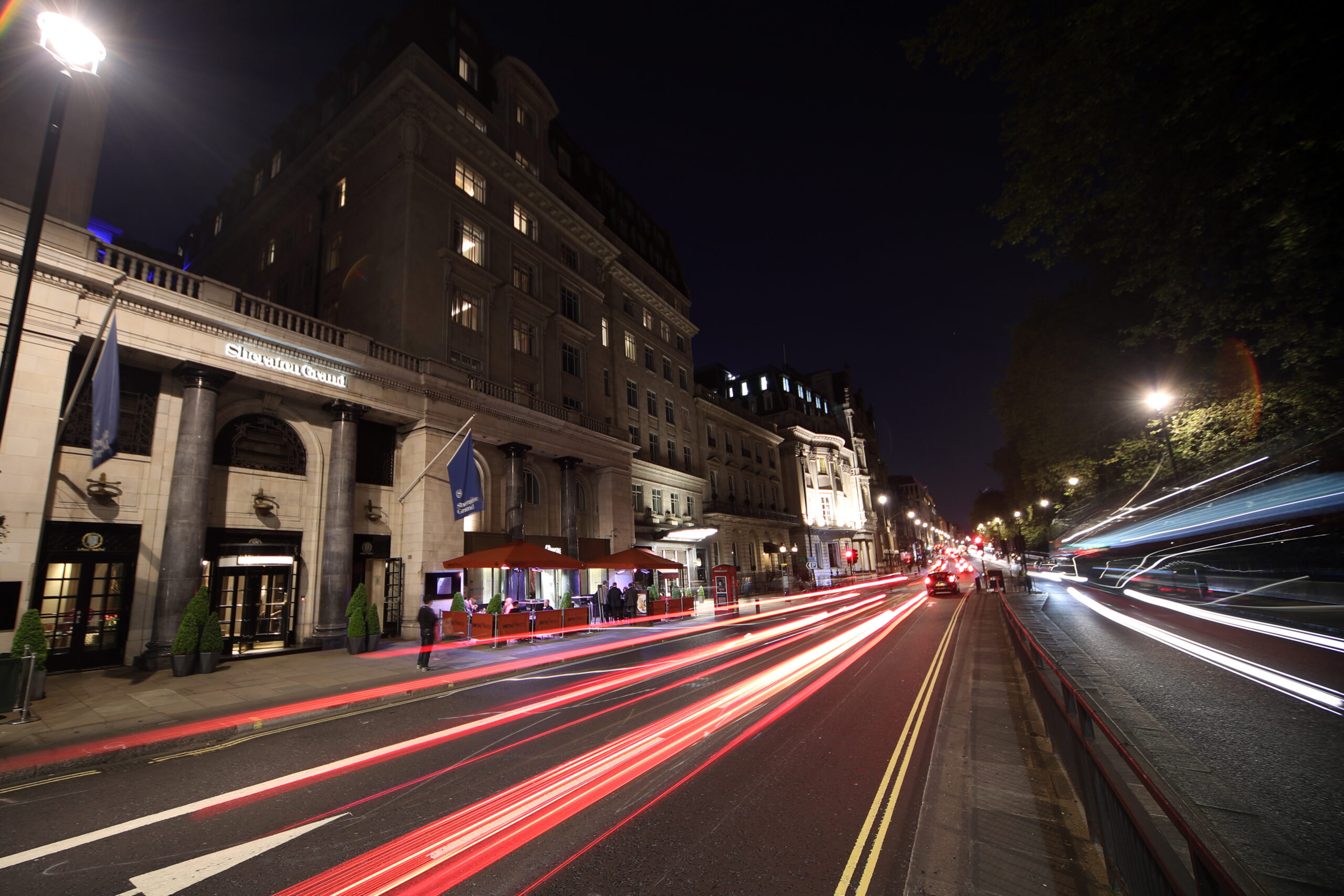 Top wedding tips from the Sheraton Grand London Park Lane team
We are delighted to share some expert advice from the in-house wedding team at the Sheraton Grand London Park Lane hotel. Their in-depth insider knowledge and experience will ensure you have the day of your lives at the Sheraton Grand London Park Lane hotel. Here are a few time and cost saving suggestions to keep in mind for your special day:
Be aware of national calendar events when choosing your wedding date
It's smart to be acquainted with the national calendar events surrounding your preferred wedding date. Whether it be Wimbledon Tennis, The Euro Football Championships, or Christmas festivities, it's useful to bear in mind that these are also peak times for tourism and corporate events. During these periods, the bedroom prices increase in tandem with reduced availability.Therefore, the Sheraton Grand London Park Lane advises you to be mindful of any events taking place in the city, in the best interests of any of your guests for accommodation purposes and any possible road closures that could affect your travel on the day.
Receive guaranteed group discounts when you book more than 10 guest rooms at the Sheraton Grand London Park Lane
A real benefit to booking a hotel for your wedding venue is that your guests can dance on into the night uninterrupted, and no one has to leave for the last train home. You also have the added benefit of spending extra quality time with your guests the following day.
As well as a complimentary suite for the bride and groom, the Sheraton Grand London Park Lane are happy to offer you a heavily reduced rate for more than ten guest room bookings. They can provide a hassle-free link to share with your guests so they can book direct. But if you'd rather not be tied into the minimum of ten rooms, the Sheraton Grand London Park Lane can offer a 15% discount off the best available rate with flexible cancellation. They recommend to book any accommodation for guests as soon as possible.
Choose suppliers who can provide more than one service
Another money saving tip is to source multifunctional suppliers (for example, a hair stylist who can also do your wedding day makeup, or a DJ who can also sort both the sound and lighting). This will keep your budget lower because most suppliers charge both delivery and set up fees.  Also, having one main person who can do multiple things is easier for you on the day. It's simpler to have one key point of contact, rather than having to chase multiple people for last minute arrangements. Take note that any supplier external to their preferred supplier list must be insured for up to £5 million public liability. This is a standard requirement for all reputable suppliers.
Organise a walk through with your photographer
Lengthy wedding photo shoots can disrupt the flow of the day, especially as your guests want to see as much of the bride and groom as possible. A good way to seamlessly incorporate photography into your event is to choose a photographer who is very familiar with the venue, or to have a ready made list of preferred wedding shots to share with them. The Sheraton Grand London Park Lane team advise that you take a walking tour of the top photo locations prior to the wedding to get an idea of timings, and you can get a family member involved on the day so that all of the traditional family shots take place efficiently.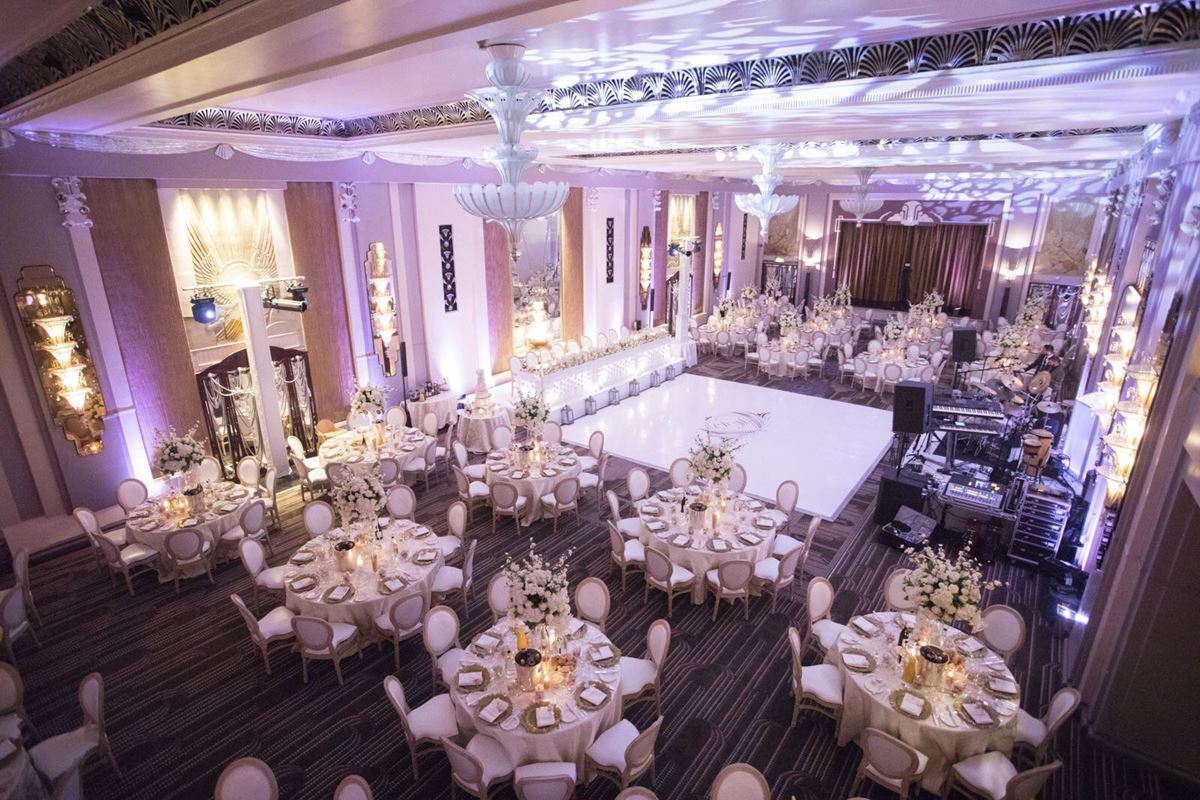 Dry Hire wedding packages
Dry hire packages at the Sheraton Grand London Park Lane Hotel provide everything you need for the perfect day, and if there is something missing, your chosen caterer (in-house or external) can hire them in for you. For a comprehensive break down of what is included, speak to a member of the team on 0203 740 1228.
Sheraton Grand London Park Lane Testimonials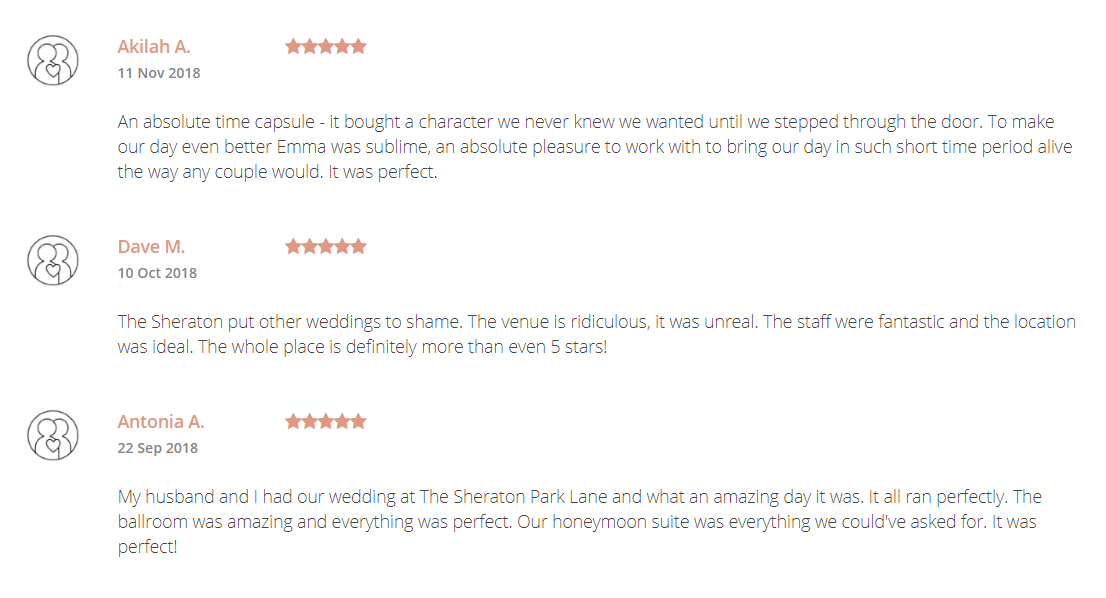 Looking for more venues with a grand ballroom for large capacities? Take a look at our top hotel wedding venues here, or find an extensive list of London venues over at venued.co.uk