You don't have to be a wine connoisseur to put together a wine list for your wedding day. A little bit of shopping around and comparing prices should be enough to compile a list of suitable wedding wines for your guests to enjoy.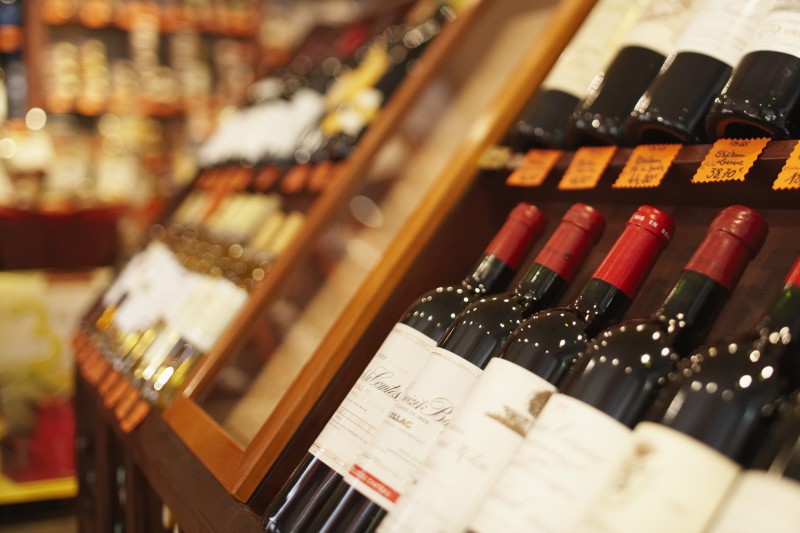 Offer a range of wines
When planning a wedding reception, the couple must consider a large number of guests, all with different tastes and preferences. The solution is to have a variety of wines.
Make sure you have two varieties of sparkling, plus white wine, and red wine. As guests arrive at the reception offer them the choice of a sparkling white and sparkling rose, then move on to still wine varieties for the meal.
For white wine drinkers, guests who like young, crisp and refreshing white wine will enjoy a Pinot Grigio and others who prefer something with a bit more weight to it will appreciate the bright fruit flavour and creamy vanilla notes of a Chardonnay.
For red wine drinkers consider two contrasting red wines such as a Merlot, which has a smooth and soft texture with subtle red fruit flavours, and a Shiraz, a more robust and fruit forward style red wine with a lot of red cherry flavour.
Let your wedding guests set their own rules about which wines to drink; maybe they would prefer a red with their chicken or fish and a white with their steak. When it comes to wine, it should be about enjoying the experience rather than sticking to the rules!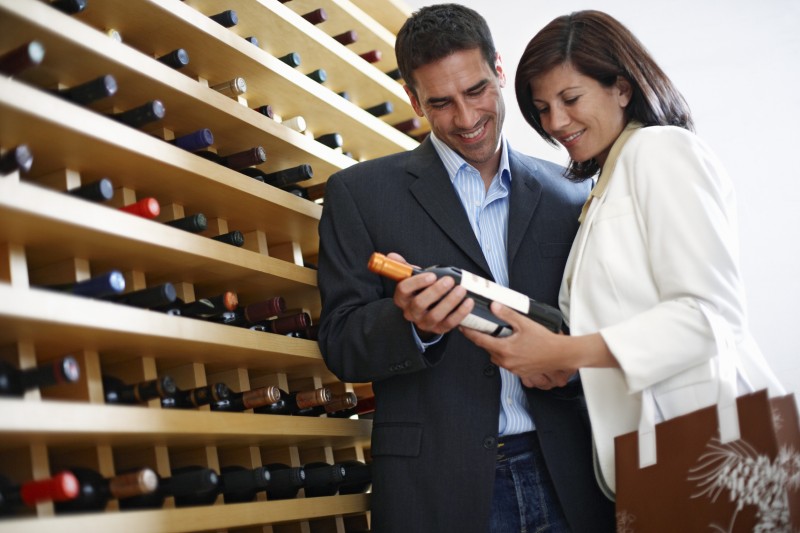 Make sure you have enough
When it comes to figuring out how much wine you need to buy, remember this general rule of thumb; there are approximately five glasses of wine per bottle. It is a much safer bet to have too much wine rather than not enough, so allow for five glasses, or one bottle, for every guest. Some people might not drink wine at all so you should have a decent amount of wine left over to put in your own cabinet or to send as thank you gifts to people after the wedding.
White wine is slightly more popular than red at an event such as a wedding so the ratio should be 60 white: 40 red. Consider your sparkling wine supply based on two glasses per person at the beginning of the event and another glass for everyone later on to toast the happy couple.
Notes on the wines mentioned:
Pinot Grigio is an increasingly popular white wine variety. It originates in Italy and is crisp, light and full of fruit flavours like pear, apple and lime.
Chardonnay is a classic white wine variety. Melon, peach and tropical fruits are combines with a pleasant hint of vanilla.
Merlot is a silky smooth option with rich dark berry fruit flavours.
Shiraz is a red wine with a bit more spice to it. Fruit flavours of dark cherry are combined with dark chocolate, spice and a hint of cracked pepper. It is a fuller bodied red wine and will tickle your taste buds with intense flavour.
Use Easy Weddings to connect with your dream wedding suppliers.
Browse the directory and start planning today!