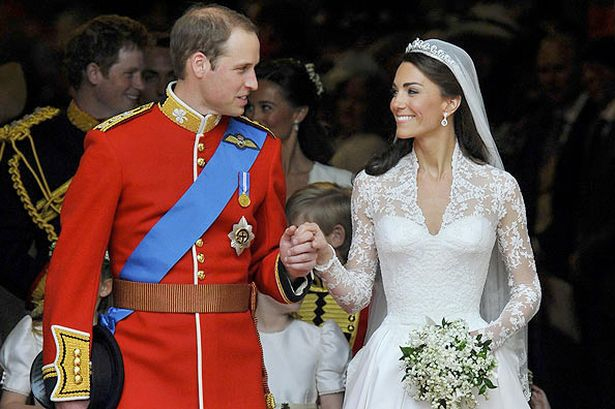 Prince William has spoken frankly on US television about the pain of his wedding day.
On one hand, it was one of the happiest days of his life. He was, after all marrying his university sweetheart, commoner Catherine Middleton, but on the other hand, it was also one of the saddest because his mother, Princess Diana, could not be there to celebrate his big day.
"I sort of prepared myself beforehand so that I was sort of mentally prepared. I didn't want any wobbly lips or anything going on," said the 29-year-old Duke of Cambridge whose mother died in Paris in 1997 in a car accident.
"It's the one time since she's died, where I've thought to myself it would be fantastic if she was here, and just how sad really for her, more than anything, not being able to see it.
"I think she would have loved the day and I think, hopefully, she'd be very proud of us both for the day. I'm just very sad that she's never going to get a chance to meet Kate."
Prince William passed his mother's famous sapphire engagement ring  on to Kate when they became engaged in 2010.
The Duke and his brother Prince Harry, 27, were interviewed by Katie Couric of the American ABC as part of Queen Elizabeth's diamond jubilee celebrations.
"I think she had the best seat in the house, probably. But yeah, she would have loved to have been there," said Harry who also admitted he was "massively nervous" on the day.
Who's the person you most missed at your wedding?
You may also be interested in [A fairytale dress for a princess bride]