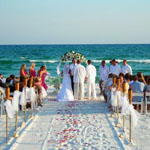 If you're planning a wedding overseas, or even interstate, there are a number of additional things to consider to ensure everything runs smoothly. We've put together a beginner's guide on how to plan a destination wedding to help out.
Timing is important
When planning a destination wedding, you need to choose your date very carefully. If you have your heart set on a location that is also a popular tourist spot, then keep in mind that the best weather will be during the tourist season. That not only means that its going to be much busier, but the cost will also increase. You will need to book well in advance and send out save the date cards up to a year before the wedding. It may be better to look off season dates, but be sure to check if vendors are still in operation as many resorts completely close down at the end of the season.
Get to know the location
Once you've decided on your destination, it's important to get to know the area as well as possible. Ensure you thoroughly research travel options, places for your guests to stay, places to eat and things to see in the area. It is advisable to arrange at least one trip to your location during the planning stage to see it all for yourself and meet your vendors (two if you can afford it)!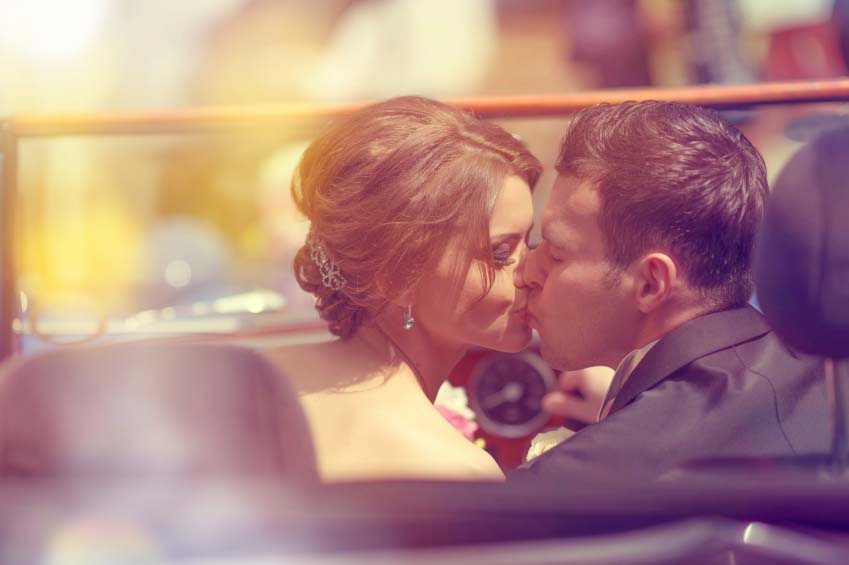 Budget for additional expenses
Destination weddings do unfortunately come with additional expenses, so it's important to take these into account early in the planning stage. For example, you might need need to ship decor, arrange accommodation for vendors and even book flights for some of your most important guests. In addition, you need to consider the costs that you'll incur for making trips to and from your location during the planning stage.
Here is a listing of wedding suppliers who specialise in destination weddings.
Look into the legal requirements
Perhaps the most important thing to remember when having overseas wedding is that the legal requirements for marriage will vary from one country to the next. You must spend time researching these requirements in order to ensure that your marriage is legal and there are no issues on the day! Certain countries do have a residency requirement that means you must arrive in the country a certain number of days before the wedding. This is usually only a few days, but in some cases it is longer. For example, France requests a 40 day residency before they will authorise a marriage in the country!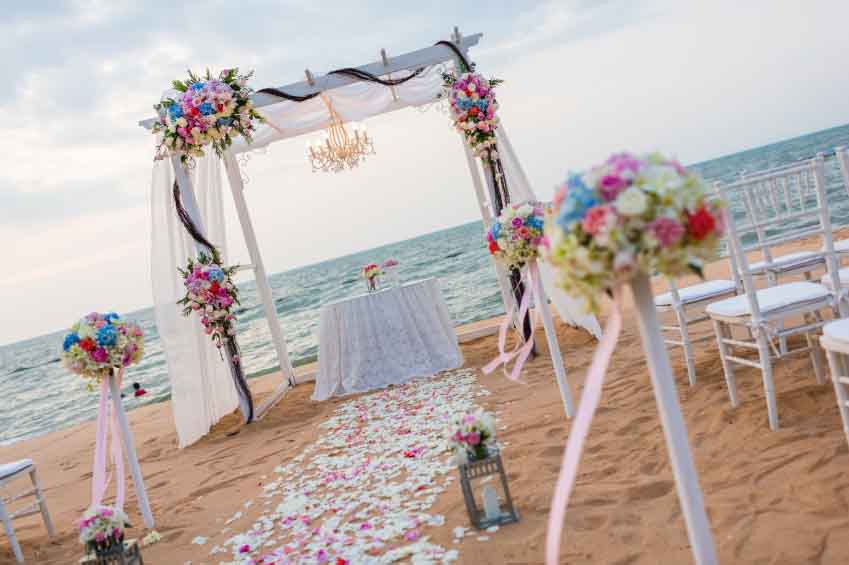 Be upfront with friends & family
Tell your friends and family as soon as possible that you intend to have a destination wedding so that they have the opportunity to save money and arrange time off from work if necessary. This is especially important for the bridal party. If you ensure they know you intend to marry abroad before inviting them to be a bridesmaid or groomsman they will be able to politely decline if they can't travel for whatever reason. You need to accept that there is a chance some of your nearest and dearest will not be in attendance if you plan on marrying abroad.
Show some appreciation for your guests
For those people who do manage to make the trip to attend your wedding, you should take extra care to show them you appreciate the extra effort. Arrange group rates on flights and accommodation and treat everyone to a meal on arrival. It can also be a nice gesture to prepare welcome gifts such as a bag with essentials like sunscreen, sunglasses and thongs to leave in their rooms.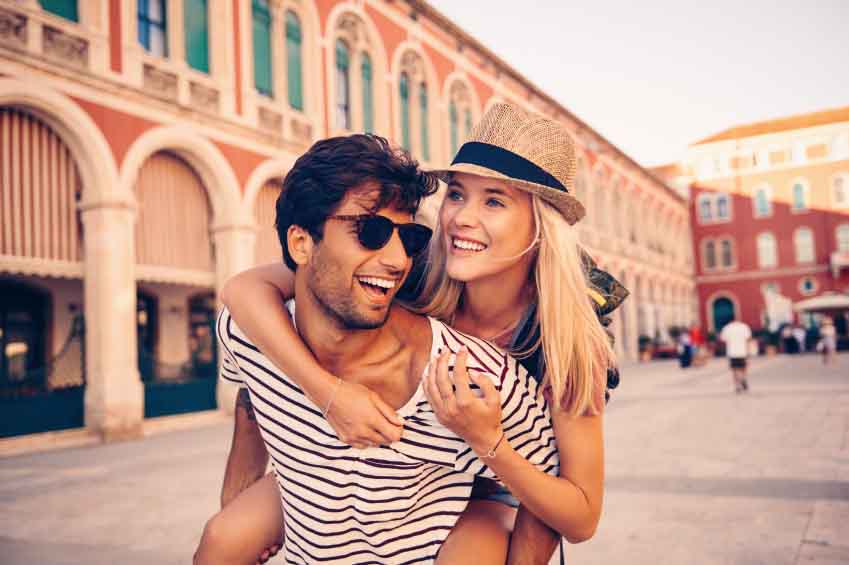 Dress for the destination
Keep your destination in mind when you choose your wedding attire. If you're going to get married on a tropical beach, you probably don't want to be dressed in a huge white ballgown with a hand beaded bodice. Similarly, the groom will be sweating profusely in full formal wear. You also need to consider how well your outfits will travel so they don't arrive looking crumpled!
To reduce the stress of planning your wedding, we recommend taking a look at these suppliers who specialise in destination weddings.