If you're a couple who are having children in your wedding party, they're obviously going to feature in some of your wedding photos. Having children playing an important role at a wedding can be risky as they're often easily distracted, they only have so much energy and can easily become temperamental.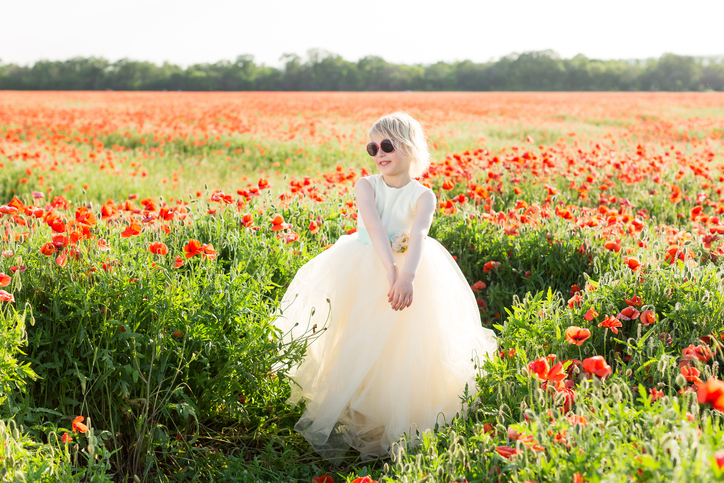 If you've decided to have little ones in your wedding party though, you're likely a couple who love children and can't imagine your special day without them in it. If this is you, then you're going to need some help wrangling the children when it comes to photos. Here are some tips from professional wedding photographers on how to get the job done successfully.
Try to time it with their energy levels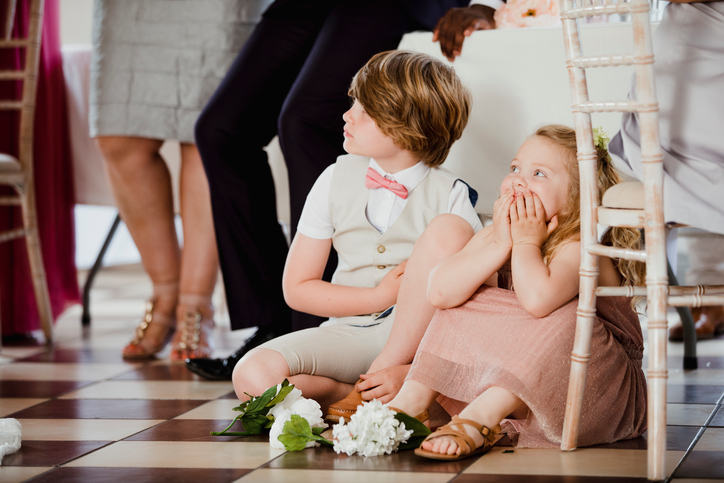 As we've established, children don't have as much energy as adults do. This is probably because they spend a lot more of their time running around and getting into mischief, but who can say for sure.
At the start of your wedding day, the little ones in your wedding party will likely be full of beans. They would have had a spot of lunch before the ceremony and reception and so their energy will be in a good place. If you need them to be cooperative for photos like for posed photos, then this is the time to do it.
Give them a special place to sit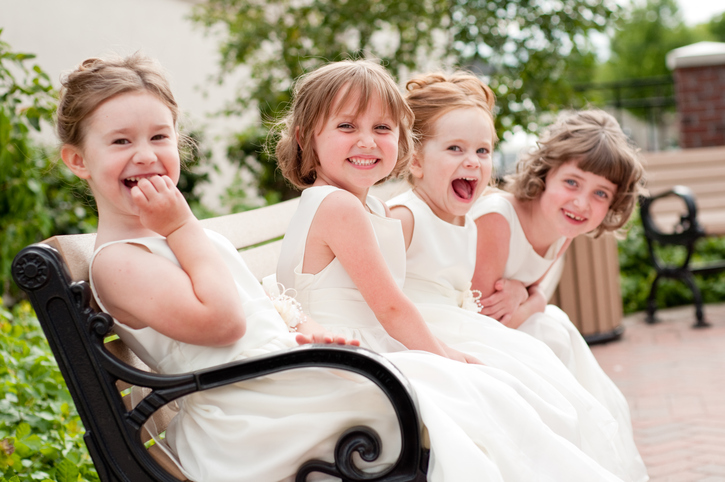 Giving children a special seat or place to stand in that looks inviting to them will make them more likely to pose for your photos. You could consider arranging a miniature table with their place names on it so your photographer can get some with just them, or maybe choose a spot under some magical-looking trees that you know they'll like. Get creative with this and think of things that will encourage them to cooperate.
Give them something to interest them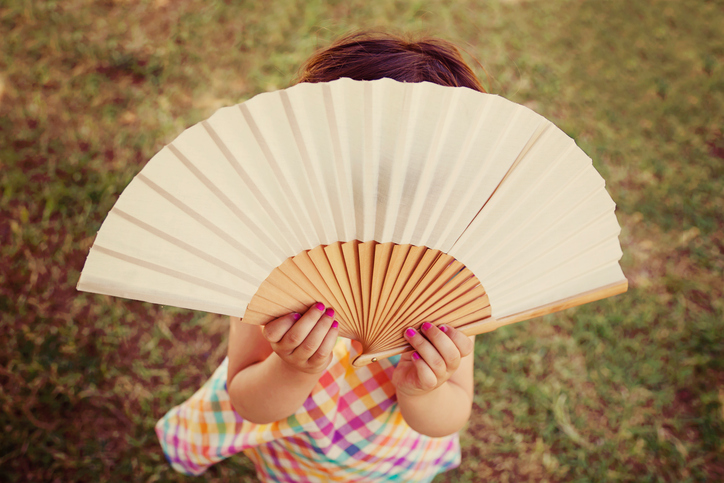 For those precious posed shots with children, getting them to stay focused can be hard work. Consider having something to interest them while the photo is being taken. Have someone stand behind the photographer doing a silly dance or pulling faces, or let them pose with their favourite toy in their hand. Having a few wedding photos with smiling children that also happen to feature a teddy bear will be better than one sans bear and smiles.
Make it a game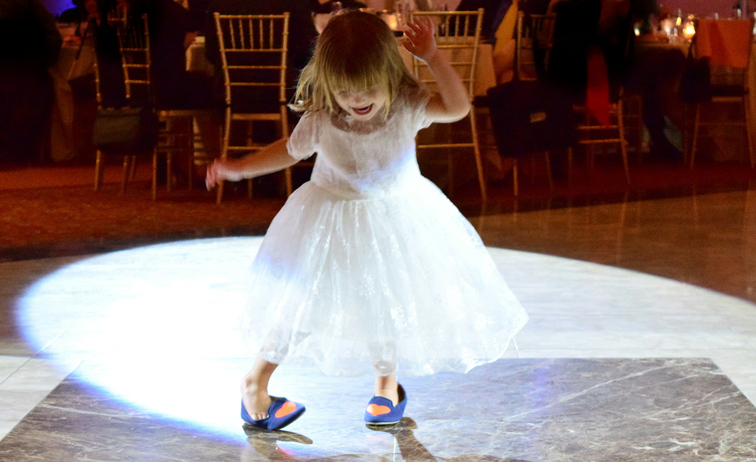 Consider getting your photographer to turn the experience into a bit of a game instead of just having them pose. For the younger kids, playing a game of the classic peek-a-boo is always a winner. A good game for older kids would be to challenge them to find something of a particular colour in the area you want them to be looking at. It seems simple but these techniques do work.
Let them be the photographer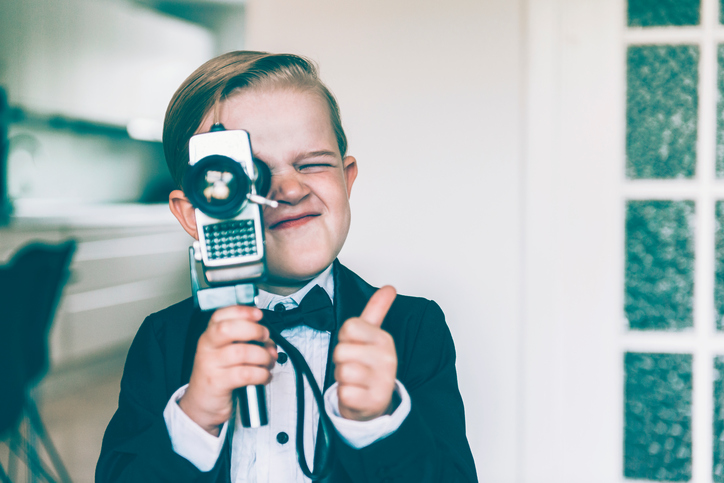 If you've got a number of children in your wedding party and you want to make them get more into the photos, consider having them take photos of each other. Give them a camera to use and have them photograph the other kids and then have them switch. This will likely make them be more focused on what's happening and also act more seriously when they're having their own photos taken. You can have your wedding photographer assisting so nothing goes wrong too.
Singing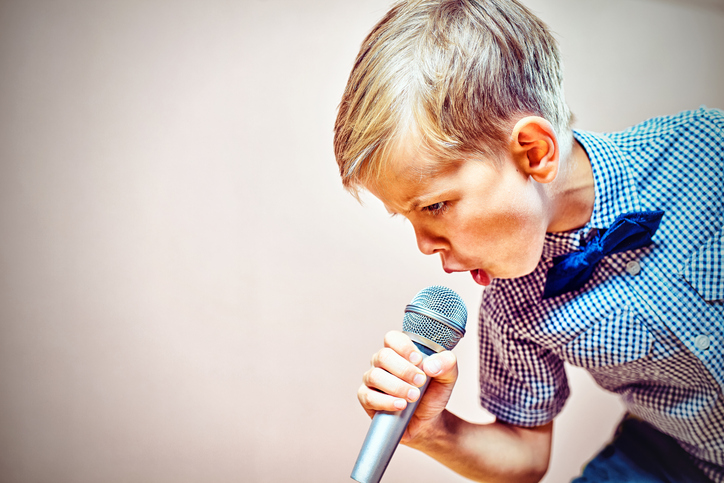 Kids love to sing and so a great way to get a few snaps of them looking happy is to sing a song together. If it's a group shot, having the whole group singing a song will be fun and hilarious for everyone involved, not just the little ones. For smaller groups, or ones with just you and a child or two, sing a song between you and enjoy yourself. They'll enjoy it too when they see you're having a good time.
Reverse psychology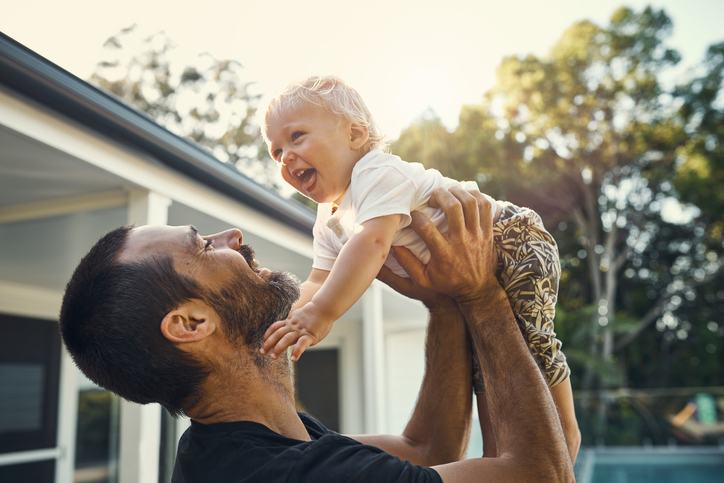 This technique is always a winner with children who have a bit of mischievous streak in them. Tell them in your best put on stern voice not to smile and not to look at the camera. They'll likely do the exact opposite if you really convince them that it's not what you want them to do.
Shift the focus onto another child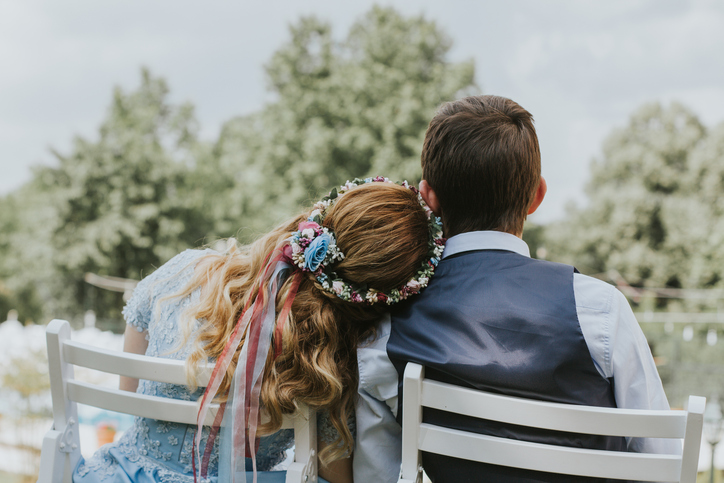 Often children who are being fussy are enjoying having attention on them. They've come to realise that acting difficult gets them that focus and so they continue to do it. A good way to snap them out of this behaviour is to simply start focussing your attention on another child in the wedding party. The first child will then miss the attention and start behaving for you.
Bribe them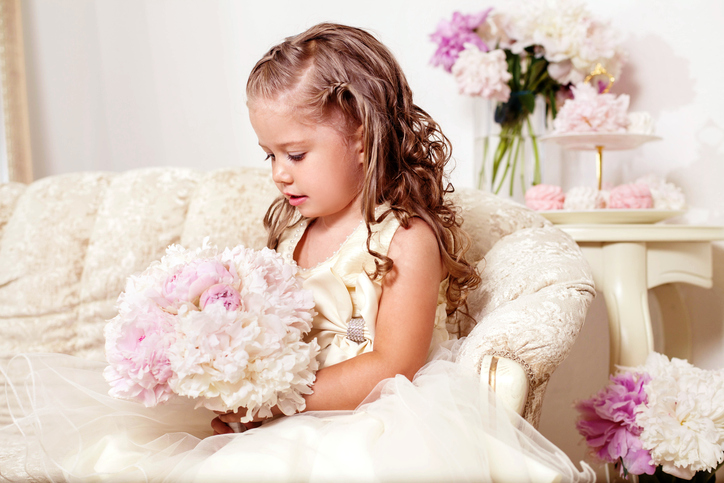 This one is an old favourite with parents. The good old-fashioned bribe. Many children will happily sit for a photo or two if they know they're going to get something out of it. Offer them a few little sweets if they sit quietly and cooperate when the photos are done and they'll do what you ask. After all, what child is going to pass up sweets?
Let them be themselves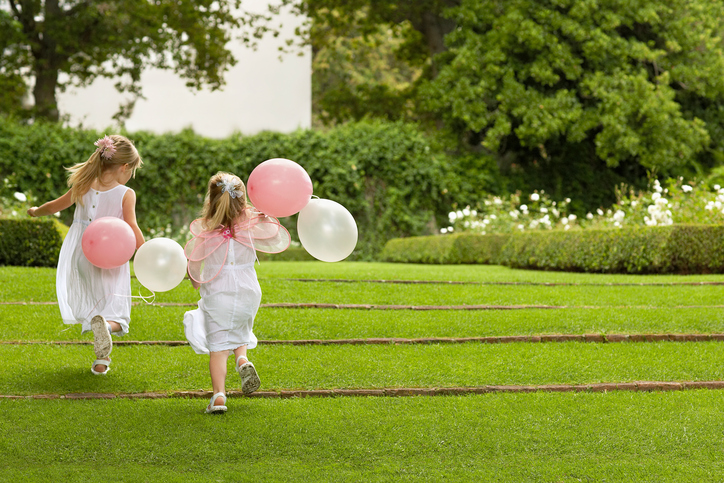 If you're reading the above and thought, I just want the kids to be themselves then good for you! These days posed wedding photography is not the most common style anymore. More and more couples are opting for candid photography as it allows them a collection of natural, organic moments rather than forced ones.
If you're opting for this style, then let the photographer capture the kids as they're playing or running around. You'll get some stunning photos this way and you won't need to resort to forcing them to pose for pictures that they don't want to pose for.
You have to remember that children are not adults. They have a lot less energy to give to this and photography is probably not something that really interests them. Letting them be themselves will result in a collection of fun and authentic memories that you'll love looking back on.
If you still need to book your wedding photographer, click here.