Although the groom traditionally wears the same as the ushers it's now more common, for the groom to personalise his outfit.  Here are five ways for the grooms wedding outfit to stand out from the rest.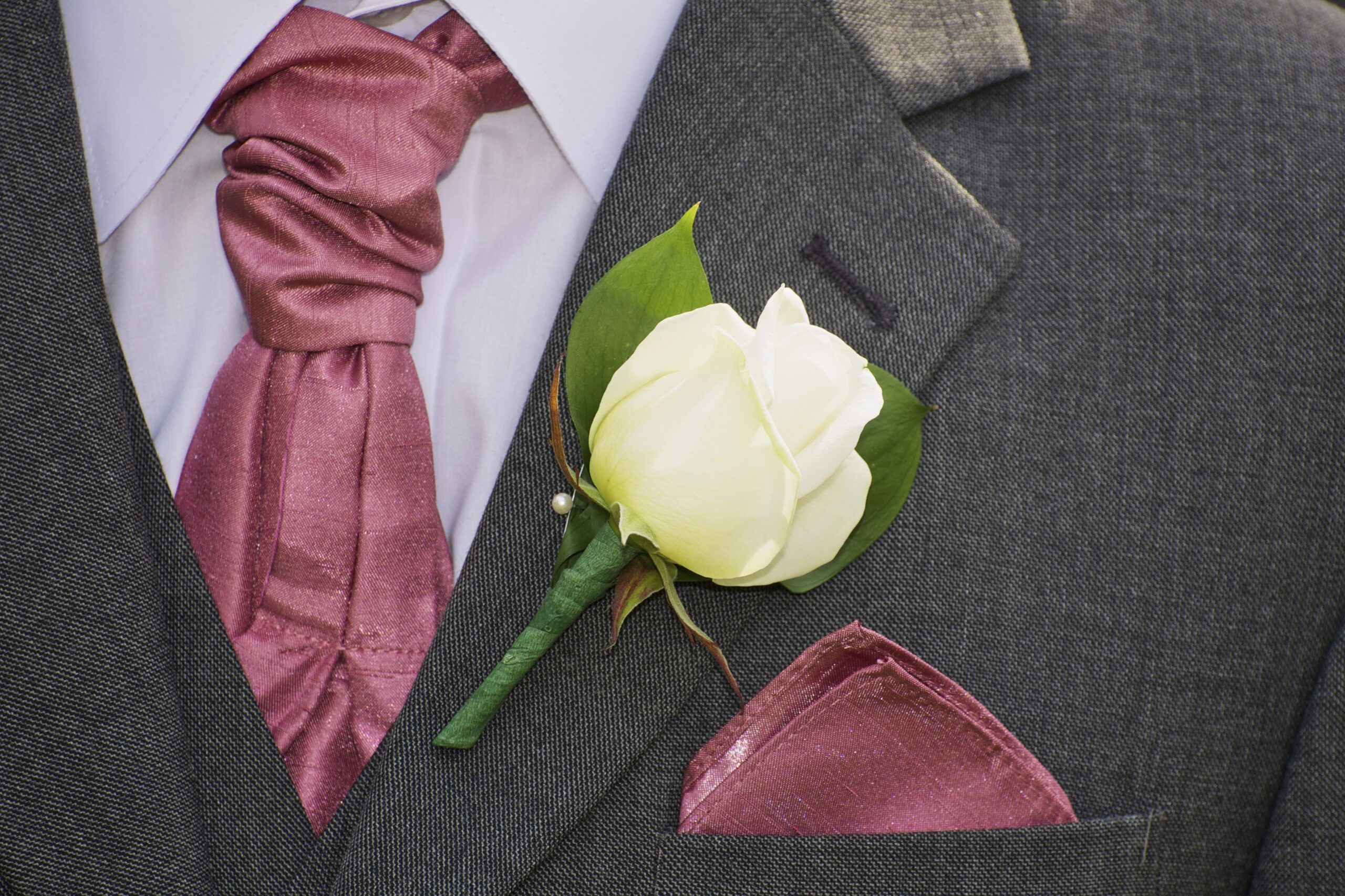 Wear a suit in a different colour
Donning a different colour suit to the ushers will provide a total contrast and make it very apparent who the real star of the wedding is. For an informal summer wedding, the ushers could wear a cream suit while the groom wears white. For morning suits the groom could wear a charcoal grey while the ushers wear slate grey. For an evening do, the ushers could wear a black dinner jacket while the groom wears a white one. Just make sure that the suit and jacket shapes and styles are coordinated for a uniform look.
Wear an elaborate buttonhole
If the groom wants to wear as identical outfit to the ushers, he can create a subtly unique look with a more ornate buttonhole. Just making the groom's buttonhole larger, with vibrant colours, or more a more intricate design can achieve the right effect. Currently one of the most fashionable styles of groom's buttonhole is a mini version of the bride's bouquet, which will look great in your wedding pictures.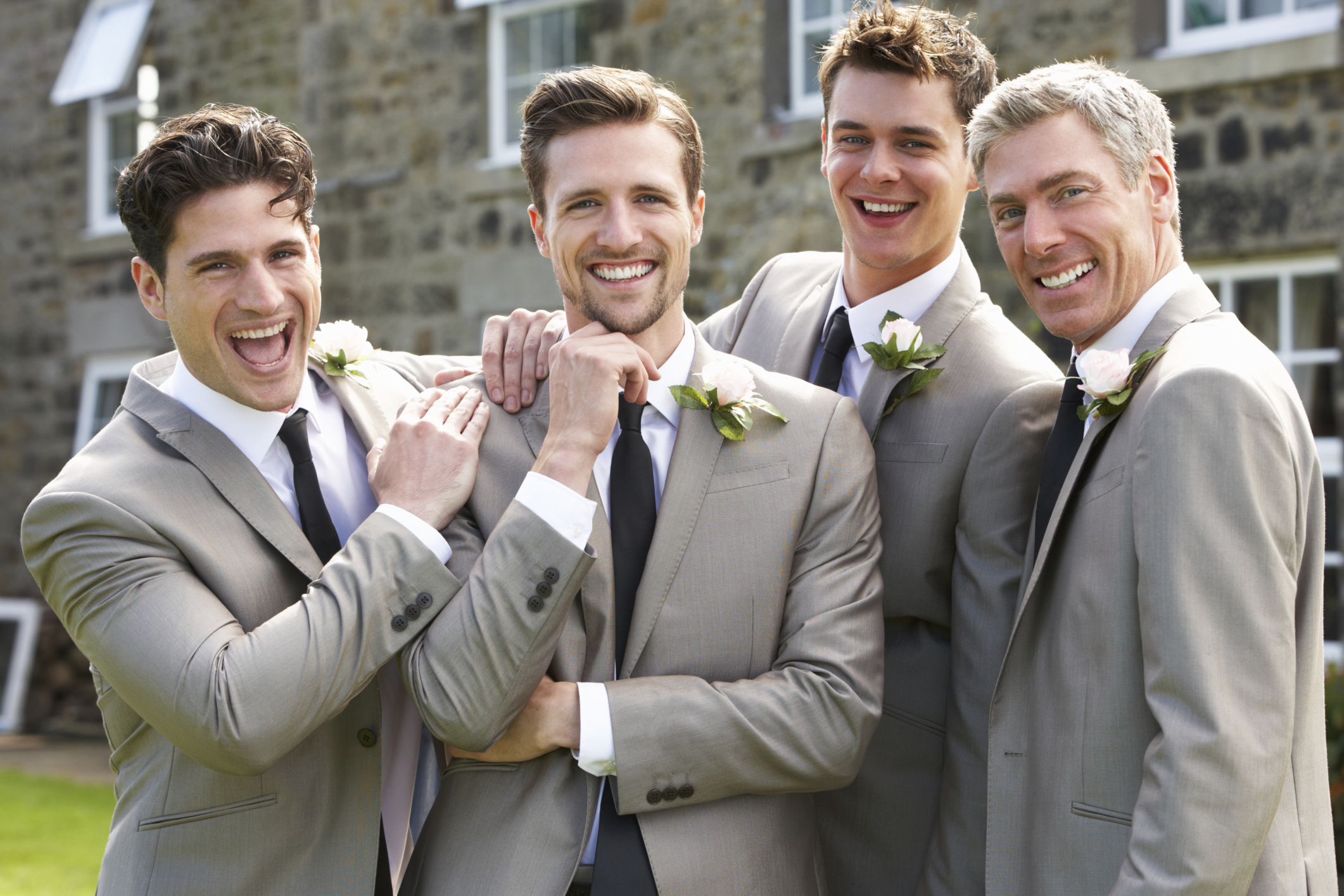 Go for a vibrant waistcoat
To achieve a totally different look for the groom, get him to wear a coloured waistcoat, while the ushers wear a cummerbund. If all the male members of the wedding party are wearing waistcoats, make sure the groom's is a bolder colour than the others, or that it is patterned while the ushers wear plain ones.
Consider wearing a different tie
The groom could decide to wear a different type of tie to his ushers, for example they could wear a plain long tie while he wears a cravat or bow tie. However, this might look a bit uncoordinated, so it might be better if all the men wear the same style of tie and the groom just chooses a one that is larger or a contrasting colour.
Vary the jacket style
As long as they are the same colour and material, different members of the wedding party can wear different style jackets, whilst still giving the appearance of unity. If the ushers' jackets have plain lapels, the groom could wear satin, or if the ushers are wearing single breasted jackets, he could choose a double. If the ushers have three button jackets, he could sport a single.