Why not personalise your wedding? It's a key part of creating a day that matters to your both. The key to getting personalisation right is finding something that matters to you both and concentrating on a small number of details to add personality to your day without overpowering your theme. This is an area to get creative and reflect on what makes you tick as a couple.
Personalise your wedding
If you have a shared passion, a funny anecdote about how you met or a much-loved pet then weave that into your wedding story. Check out the ideas below to add a personal touch to your wedding planning.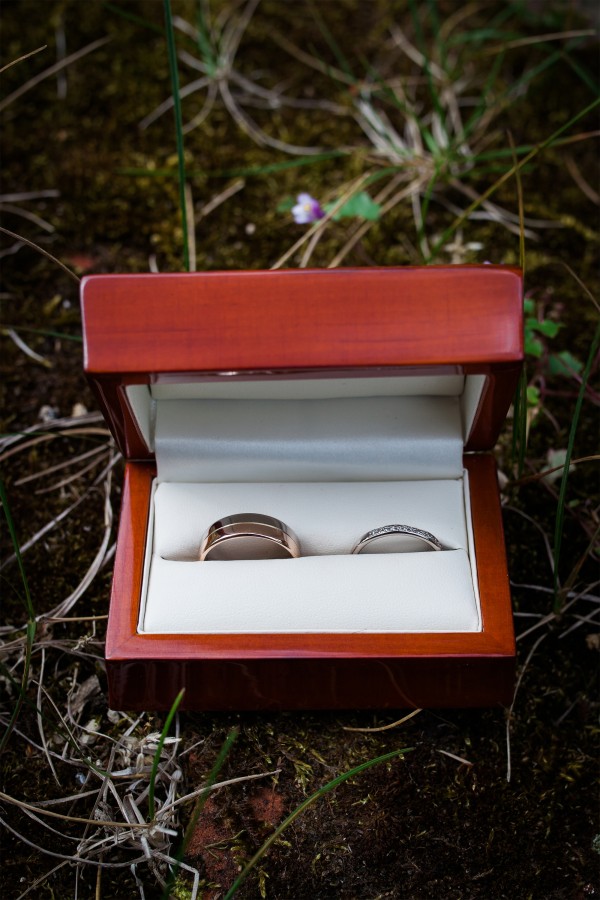 Create unique jewellery
Designing your own jewellery is a lasting way to create a memory for you both to share on your wedding day. This might mean you design your own rings to be made or create matching cufflinks and earrings. Utilise engraving to add your initials, date, and a message or lyric that is highly personal to you. Your guests might not notice these small touches but it will mean the world to you both.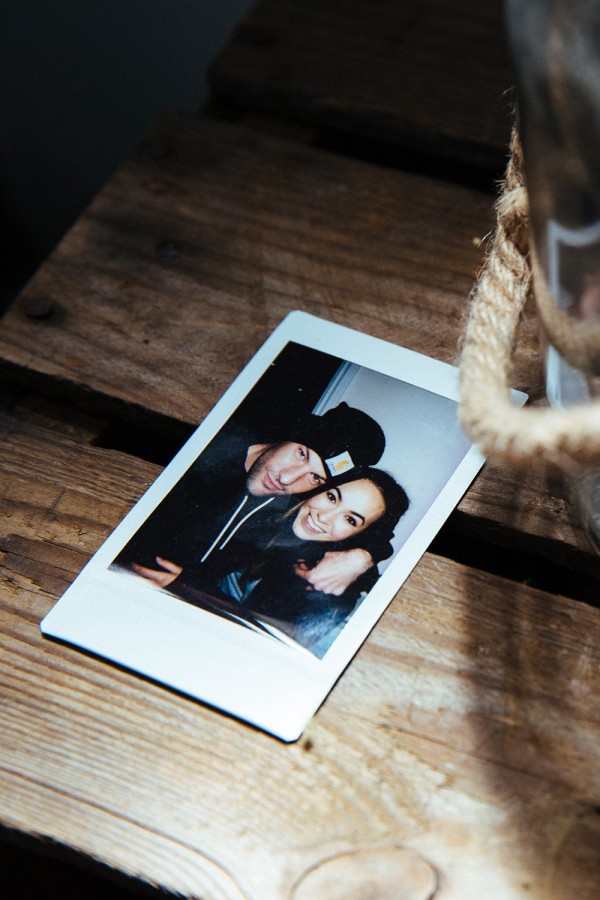 Tell your story through pictures
Adding pictures of your past to the wedding venue, as part of the table decorations, a pin board at the drinks reception or carefully arranged in a bespoke artwork is a way to recognise your past and the journey you have taken to your wedding day. Guests will love poring over old pictures and it adds a romantic touch to your day.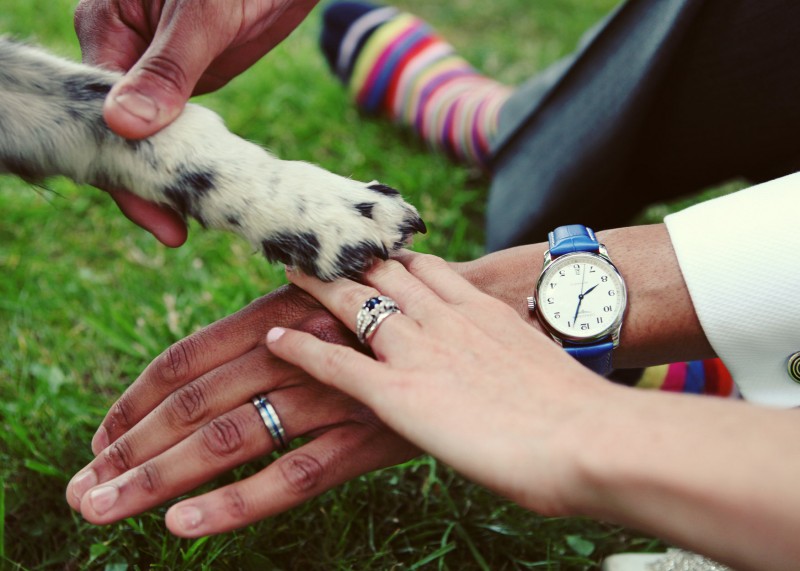 Involve your pet
Our pets are often a huge part of who we are so why shouldn't they be involved in the wedding day? Your dog or cat might make the perfect ring bearer and if they can't be there in person then name a table after them, involve their image in your decorations or create a cocktail in their honour!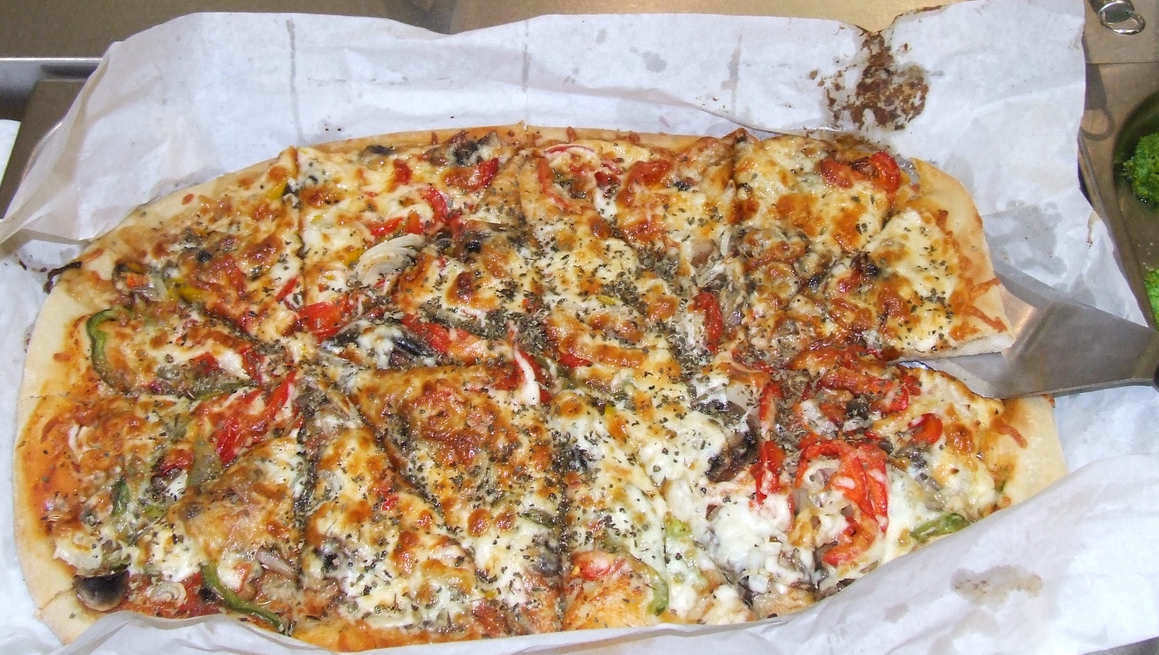 Serve your favourite junk food
Everyone has an indulgent snack that they crave. Whether you are pizza addicts or can't resist a Chinese take-away, serve your favourite foods at your wedding. While a slice might not have the right impact at your wedding breakfast it could make the perfect mid-reception pick me up.
Make a movie
Digital technology means making your own movie to play at your wedding is easy. Paste together home videos, photos or extracts from your favourite films that reflect your feelings for each other. Add a soundtrack and generally get creative to make a piece of moving art that is all about you! You can use this during the speeches, project it against a wall at the venue or make it part of your drinks reception.
Write your own vows
Writing your vows is one of the most intimate ways to personalise your wedding. This can feel intimidating but it also provides a rare opportunity to publically share how you feel about each other. Write from the heart and ask a friend with an eye for great prose help you edit and polish. Practice before the big day and remember that waterproof mascara is a must!
Design your own emblem
If you're an arty type or know someone who is, this can be an elegant and stylish way to add a little more of the both of you to your wedding day. Create a design using your initials and symbols that have a special meaning to you and then sprinkle it liberally throughout your wedding. It could be used on your napkins, as part of your table design or even as a floor decal. With a little forward planning, you can use the same symbol on your wedding stationary, creating a thread that runs throughout your whole wedding.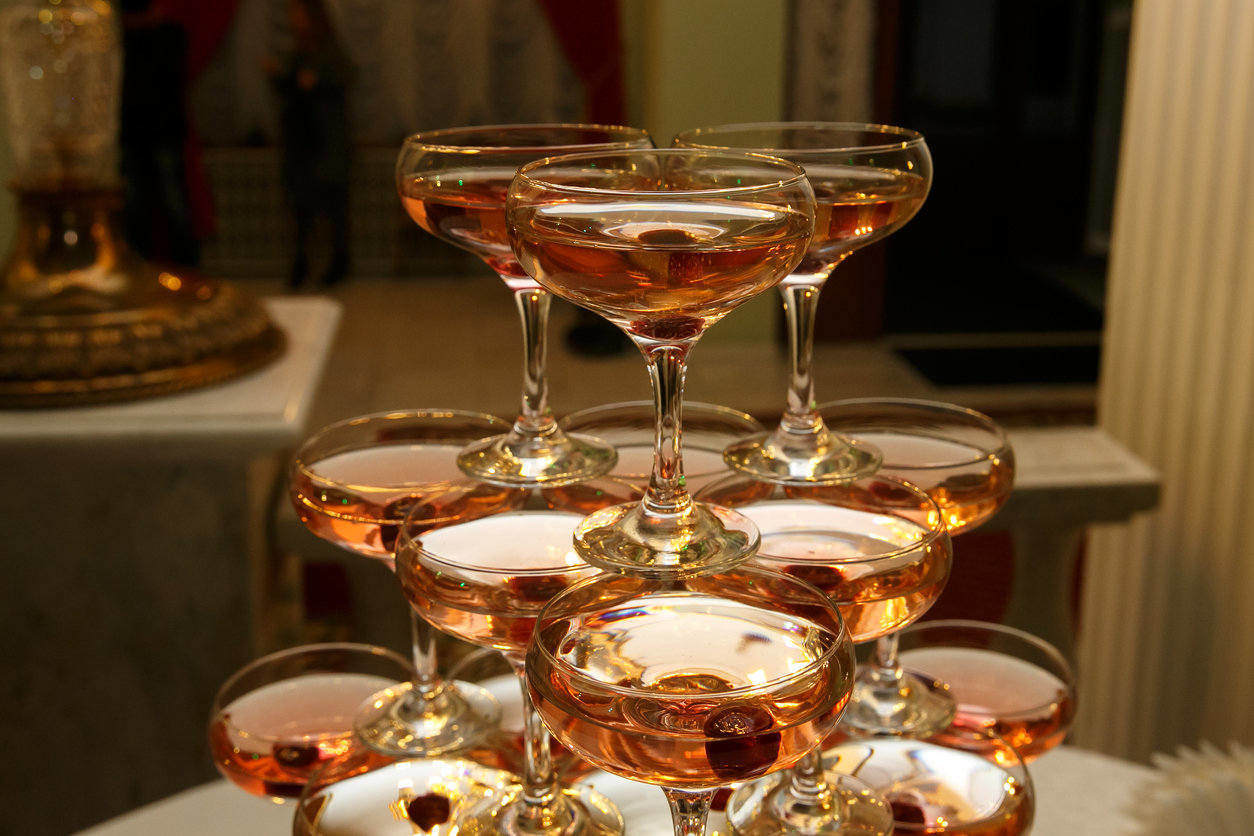 Be your own drink
Designing a cocktail, punch, or soft drink named after yourself is an increasingly popular and fun way to personalise your wedding. You can combine your favourite flavours into one drink or each design a unique taste that represents you individually. This is a great talking point at a drinks reception and an ever-better excuse to spend a lot of time trying out different combinations!