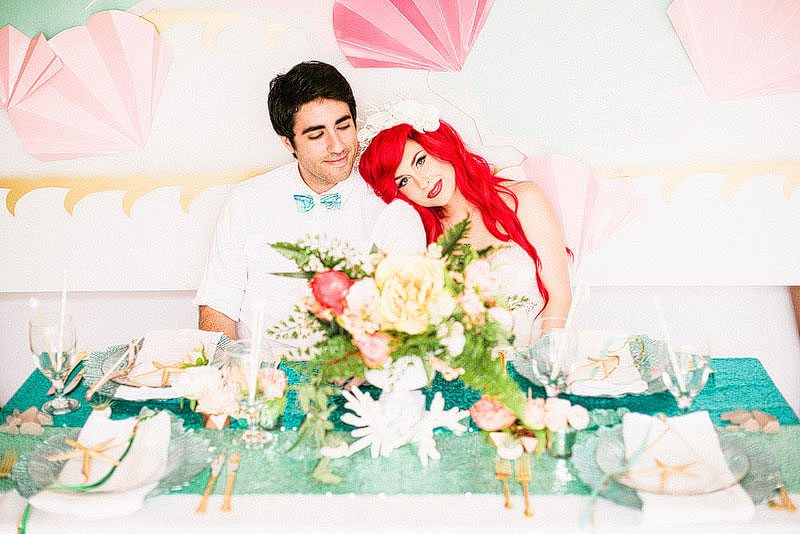 The word dreamy doesn't even begin to describe this marvellously magical Little Mermaid-themed beach wedding, which was part of a styled shoot for Californian singer Traci Hines and Your Could Parade.
Traci played her dream role as a Princess Ariel bride, while actor Leo Camacho was the perfect Prince Eric. Everything in the wedding is styled to match the underwater theme, from the gold-painted starfish placeholders to the oh-so-cute bridesmaids dresses and whimsical hairstyles, inspired by the fruits of the sea.
The stunning and vibrant pictures were captured perfectly by Mark Brooke Photography and Mathieu Photo.