For lots of brides wearing a veil is an essential part of their wedding day. But this may not be you. You either haven't found the right veil for you or you are just not a veil kind of girl. Either one of these is perfectly fine and we're here to help you figure it all out.
Your wedding is all about you except there are many decisions that you'll make not for yourself but for your spouse or for friends or family. You might invite distant relatives because your parents have asked you to. You might choose a wedding band over a DJ because your spouse-to-be is into live music over recorded. But for your own look, you shouldn't compromise on anything. This is why we're gathered a complete list of fabulous things you can wear in your hair for your wedding, veils included so you find the perfect hair accessory for you.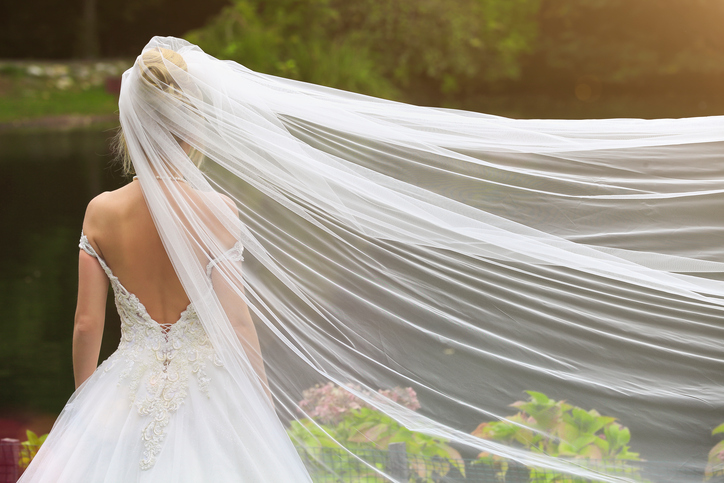 The veil
The veil is of course going to be the most traditional hair accessory you could choose to wear on your wedding day. Since the 19th century, bridal veils were used to symbolise a bride's modesty. As weddings and people have changed so much since then, it is unlikely that you and your partner have secrets from each other. You know each other well and so your modesty is not really relevant these days. But this doesn't mean you can't wear a veil.
If you love the style of veils and still feel like you want to wear one, then by all means do it. Your choices need to reflect you. You may choose to go for a birdcage veil that demurely covers some of your face. You may decide that a bouncy mid-length one is more your speed. Or a long draping floor length number might be on the cards for you. If you decide on a veil, make sure it's one that you love so you'll feel amazing wearing it on your wedding day.
The tiara
A tiara is a beautiful and elegant choice for your wedding hair accessory. You can go really simple and get a minimal piece or get something a bit ritzier and go for that full princess look. It is all about the look you're going for. Click here to browse wedding accessory suppliers near you.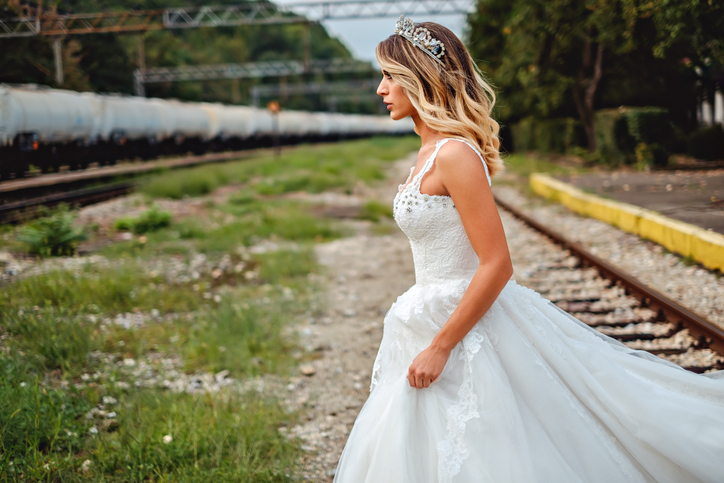 A bespoke headpiece
While many hair accessories technically qualify as a headpiece, a bespoke one is quite different. A bespoke item means it's made to order. This means it's made just for you so you'll be the only one who has it. There are many artists and jewellery makers who create these beautiful bespoke items that really sing on a blushing bride. These bespoke pieces can come in the shape of a headband, a 1920s style hair piece, a hair clip or even a fascinator.
Fabric or lace
Not all hair accessories for weddings need to be based around jewels. For some brides, wearing something with jewels can be heavy and uncomfortable. If this sounds like you then you may want to consider getting a lace or fabric headpiece. Wearing something like this is going to be light to wear and comfortable as well. Consider getting something vintage or bespoke if you're going for a unique look. This type of headpiece is ideal for ladies who find headbands and having too many pins in their hair uncomfortable.
Floral crowns
Another options for ladies who want something that sits lightly is a beautiful floral crown. This option is particularly perfect for ladies who are going for that free-spirited, bohemian style in their wedding dress. You could consider buying a pre-made one of either fresh or faux flowers, or you could do a class where you make your own. These types of classes are hugely popular for hen nights so consider grabbing all your gal pals and making an outing of it. It'll be fun and extremely practical.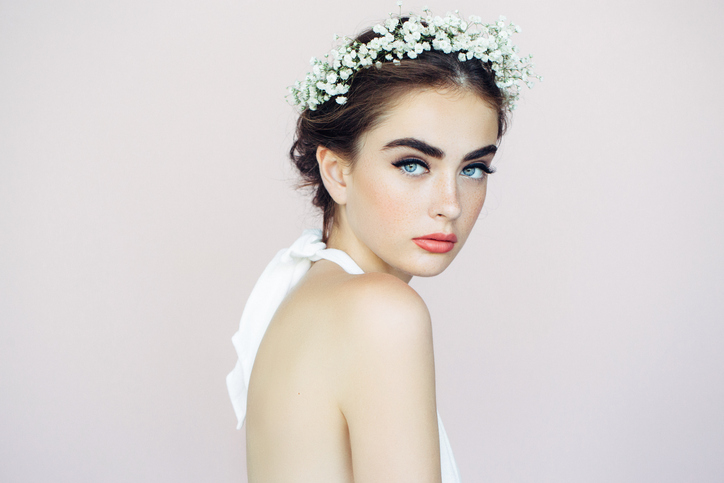 Flowers
A flower crown can be quite intense for some lasses, so you might want to consider having a few flowers placed in your hair rather than committing to a full crown. Consider an up-style with a few small pink roses placed in your hair. Or you could go for a half-up half-down look with some bright orange marigolds slipped into the arrangement. Even a few lavender flowers would be gorgeous just tucked behind your ear, Anne of Green Gables style.
Fascinators
To go with something a bit more unique, consider a fascinator for your wedding day look. Wearing something along these lines is definitely quirkier than the other options as not many brides choose to wear a piece like this. But they're definitely worth considering if you love fashion and you want your wedding style to be stylish, cool and unique. You can pick up a vintage or bespoke piece, or get something ultra-modern. Think of the amazing colour that Carrie from the Sex and the City movie had in her fascinator for her wedding. It was amazing, right? If you like to dress boldly, then a fascinator is perfect.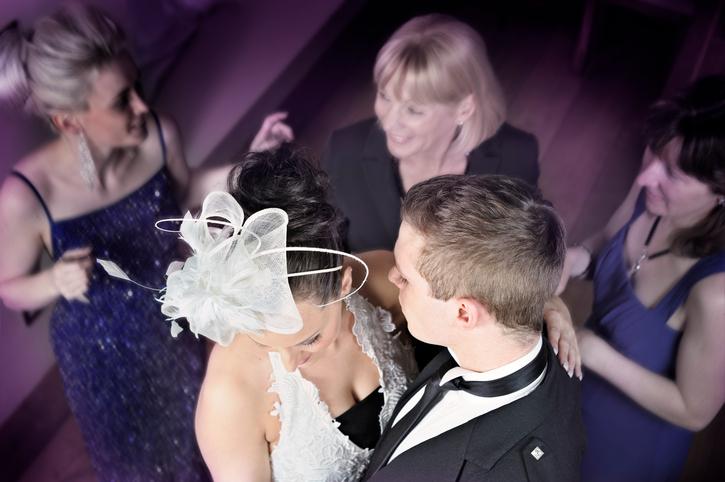 Hair extensions
If you have short hair and would like your wedding day pictures to show you with long and luscious locks, consider getting hair extensions for the big day. Hair extensions are not going to be for every bride, but if you're into longer hair and your own just won't cut it, then extensions are the perfect option for you. You can get them looking so natural that people won't even realise it's not your real hair.
Nothing at all
If you're a girl who hates wearing things in her hair, then consider not having a hair accessory for your wedding at all. You don't need to have an accessory. You can look amazing with simply your wedding dress and your other accessories, like jewellery. Wearing nothing is the perfect solution for brides who want to be feeling comfortable all day and just want to feel like themselves. There's no point wearing something in your hair if it just isn't you.