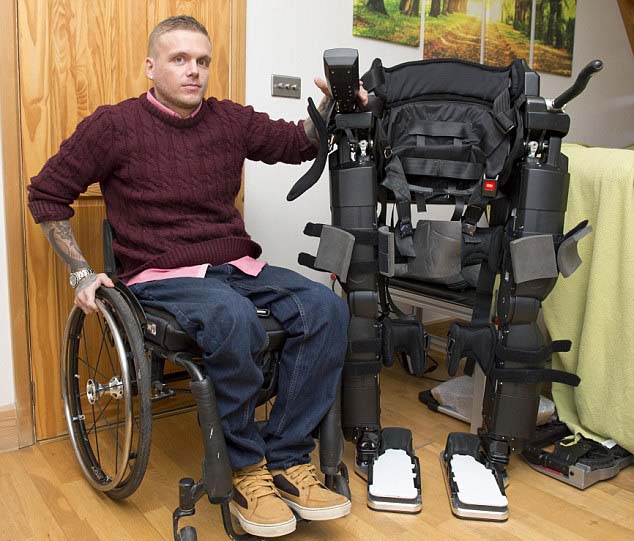 After being told he would never walk again following a devastating car crash, Ben Barnes will now walk down the aisle alongside his bride on their wedding day – thanks to a bionic exoskeleton.
Ben Barnes, 31, of Canterbury Kent, was involved in a car crash in 2011 that left him with a broken back, cracked ribs and a collapsed lung. Whilst the drunk driver of the vehicle was able to flee the scene, Ben was rendered paralysed from the accident and was informed by doctors he would never walk again.
Five years later, Ben is now able to walk down the aisle with his fiance Charlotte Simmonds, 25, at their wedding in July 2016 – thanks to the ruling of a High Court judge who awarded him a bionic exoskeleton.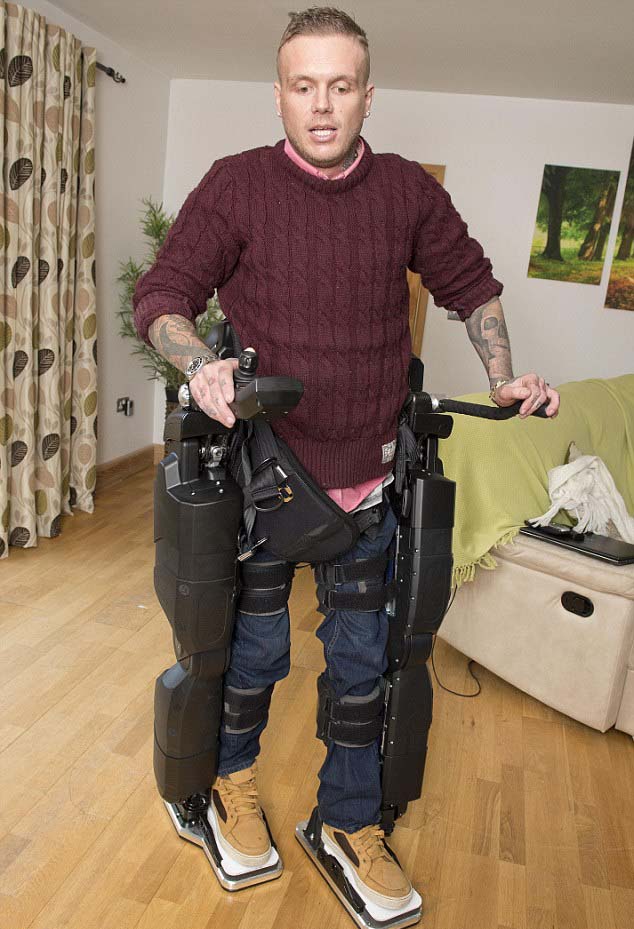 The former roofer was awarded a personal injury settlement and provided with the £95,000 robotic limbs as compensation for the tragic crash. The exoskeleton given to Ben is called a REX Walking Machine, and is a product made by REX Bionics – a leading global technology company which produce robotic walking devices for wheelchair bound people.
After receiving the exoskeleton only two weeks ago, Ben has determinedly been practicing using his new robotic limbs in preparation for his wedding, even using the limbs to enable him to fix cars – a favourite hobby of his before the accident.
Ben has since told newspaper The Mirror, "I can't wait to walk down the aisle with my bride. I never thought I'd be able to do that."
Charlotte, a trainee paramedic, is thrilled to walk down the aisle alongside her future husband, "I'm so proud seeing Ben walking in the frame. It is going to be so lovely walking down the aisle with him. I just can't wait for the big day."
Not only is Ben thrilled to have the ability to walk alongside his bride on their special day, he is also keen to exchange vows with his future wife at eye level. "The initial feeling of being upright and at eye level is priceless, not to mention the health benefits. This truly is a life changing piece of technology."